From a 2-block shophouse, IDIN Architects re-imagined a modern co-living space for an extended family in the heart of Bangkok.
/// Thailand /// 
Story: Wuthikorn Suthipa /// Photo: Rithirong Chanthongsuk /// Design: IDIN Architects Co.,Ltd.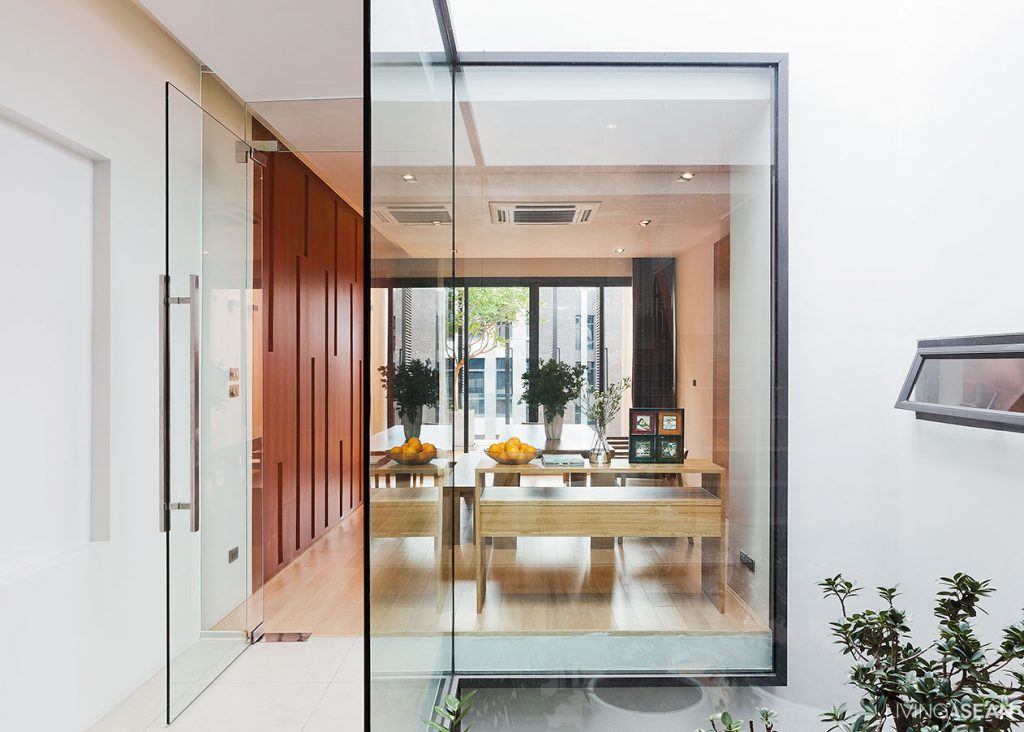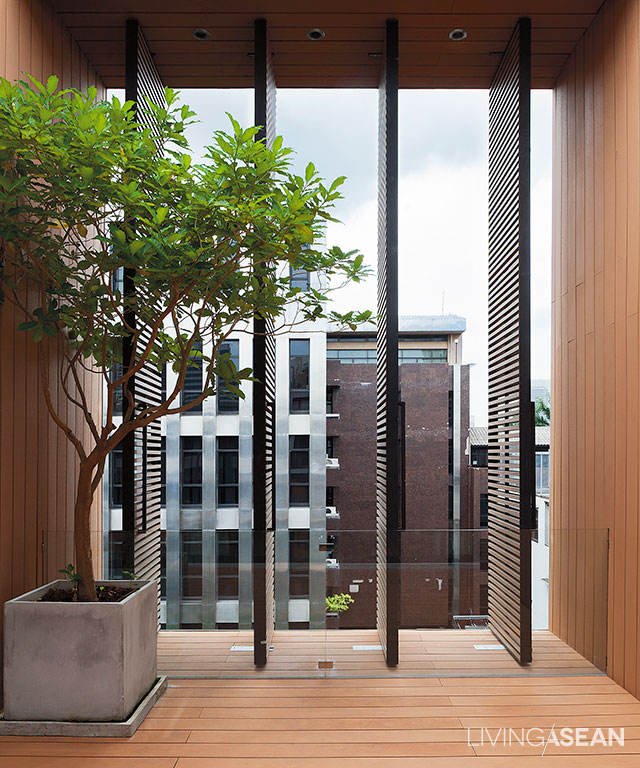 Building a spacious house on a solid ground may be a suitable choice for most people. But for Jeravej Hongsakul, an architect who came up with Siri House design, a vertical-shaped house in the city can be just the right place for a family too.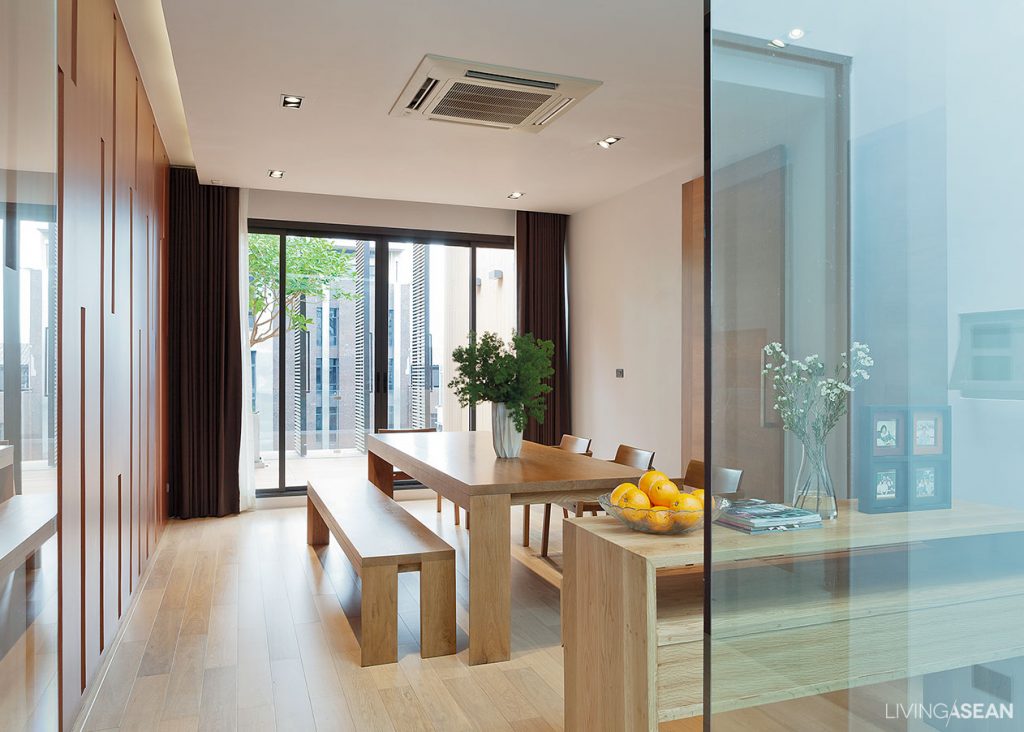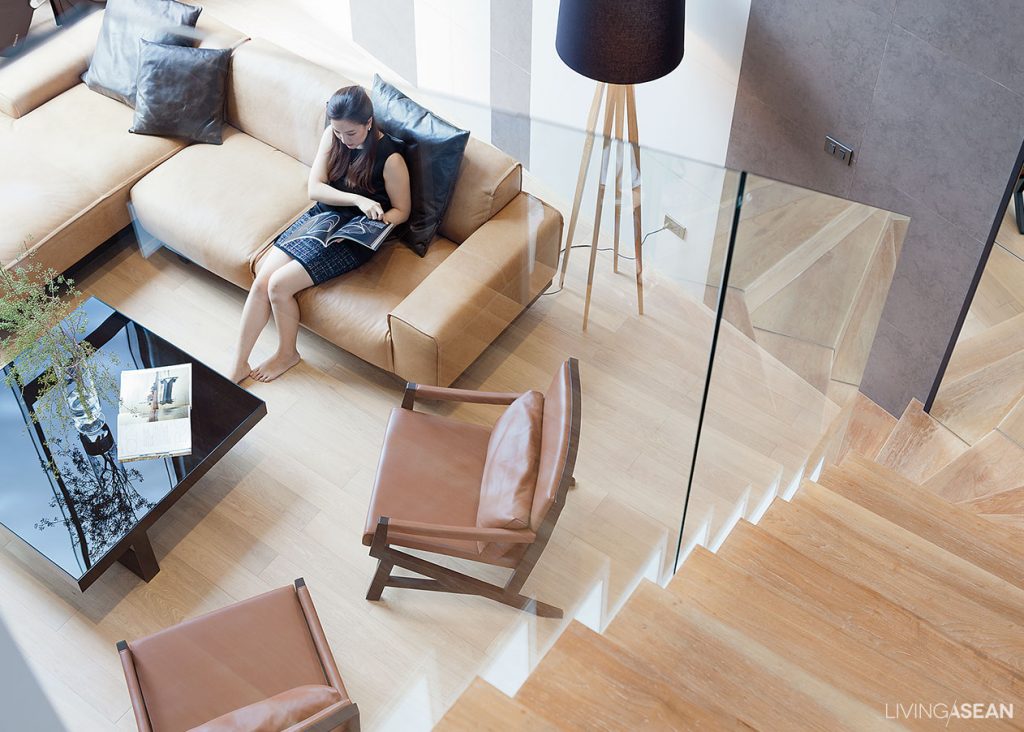 Siri House is situated in Surawongse Road, Bangkok. The place belongs to Suree Sirivatjanangkun where she lives with her siblings.
"The location is in an urban district," Suree said. "So we figured it should also be an office for our family business. We would like to live together as one extended family, a big family in the business neighborhood.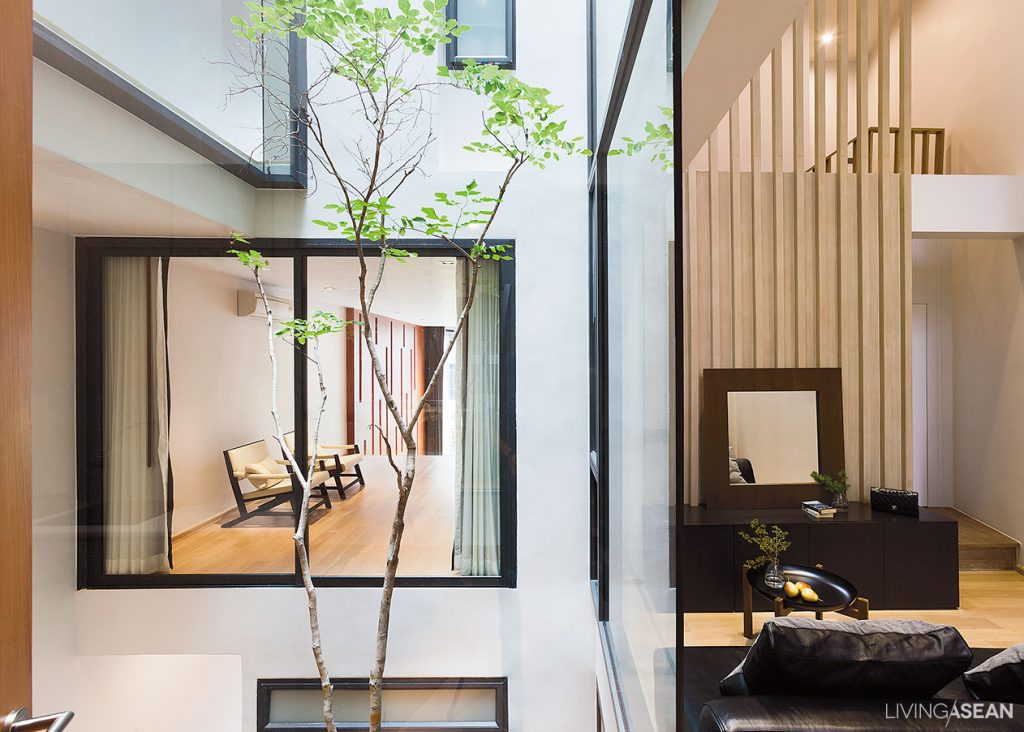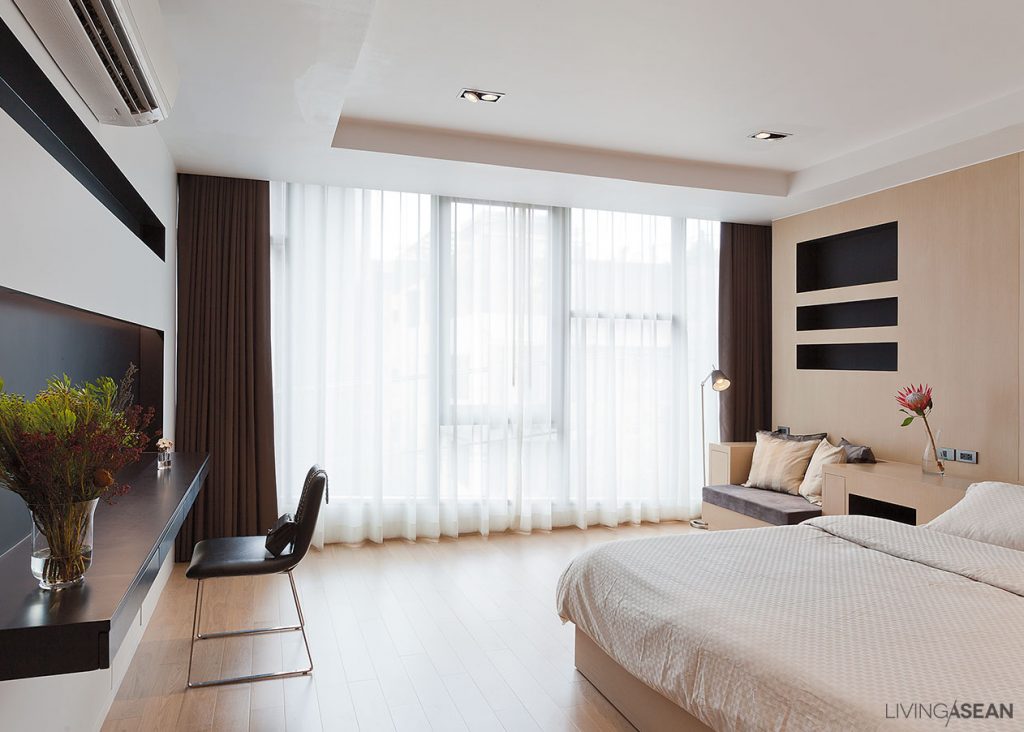 "We wanted to fill a house with warmth but also fond of modern atmosphere. To create interactions between us, everyone should be able to see each other. We didn't want to divide the space into one floor per person. It would be no different than living separately."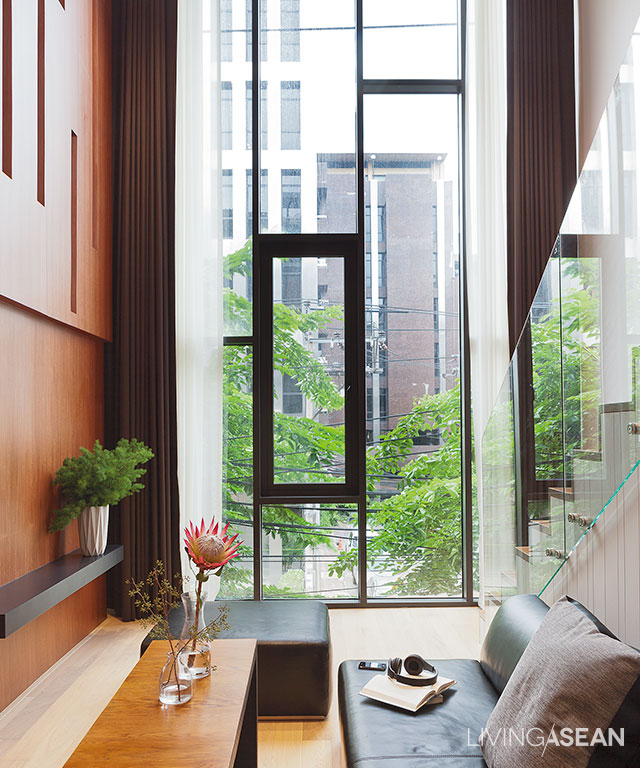 With this in mind, Jeravej came up with a solution. "I preferred each unit to be able to stand alone, but fully functional. I began by designing a living room, a bedroom, a working space, a double volume leisure room, a bathroom and a small kitchen. There were lots of functions. So, I needed to manage the space. I connected each unit through an accessible elevated hall, which also distribute natural light. Thus, each unit had its own unique shape."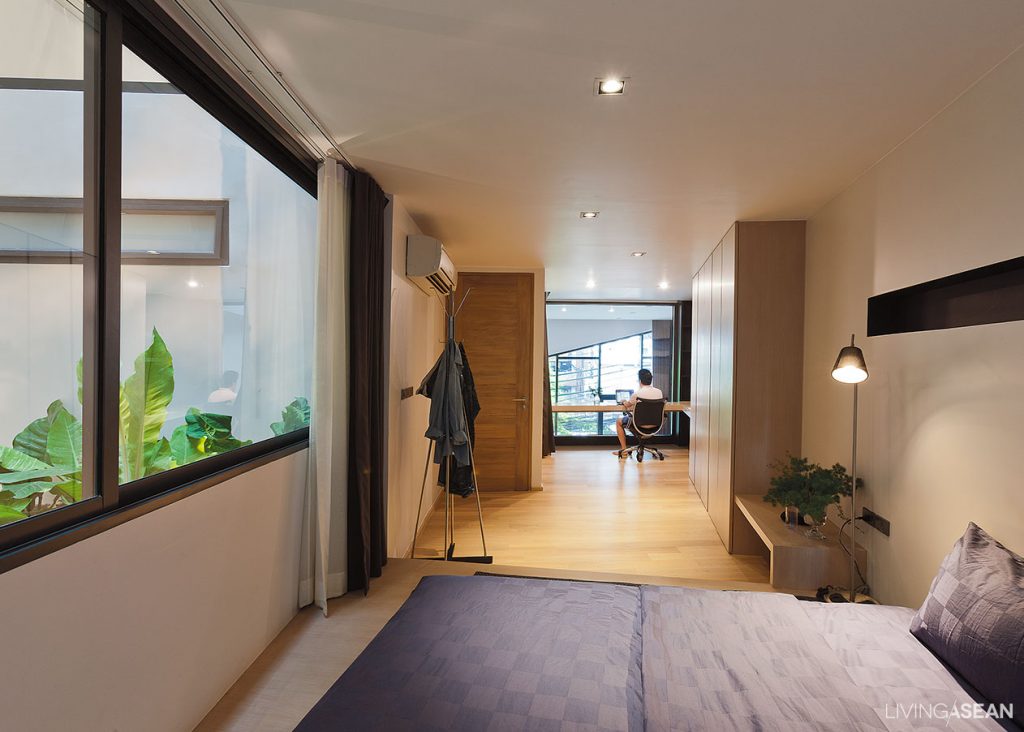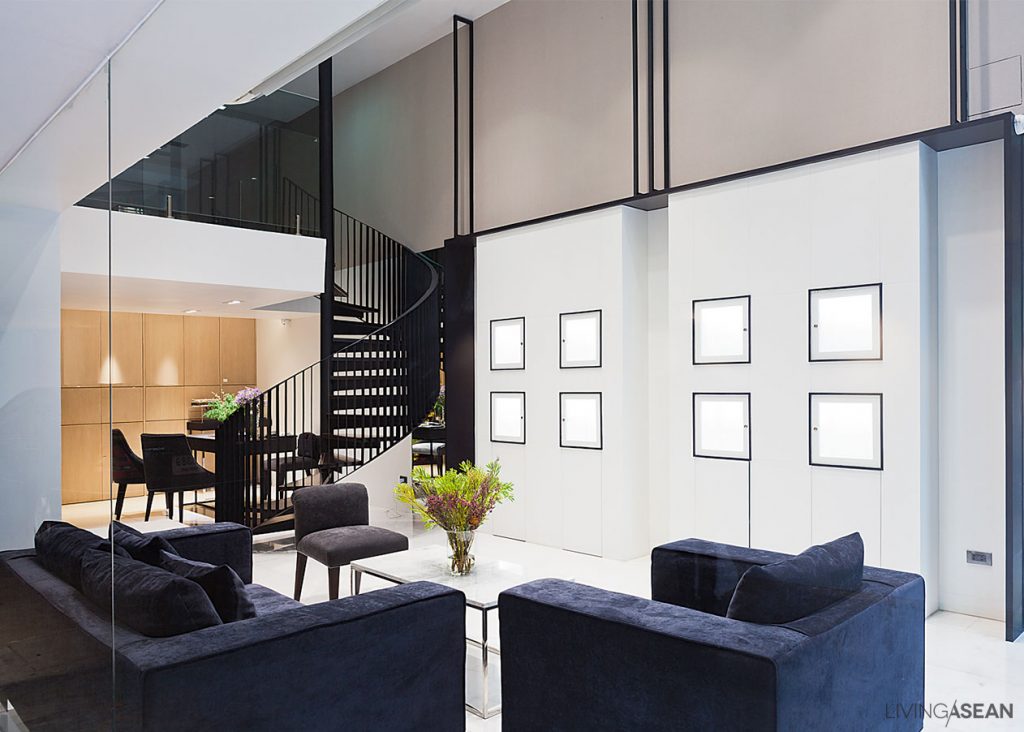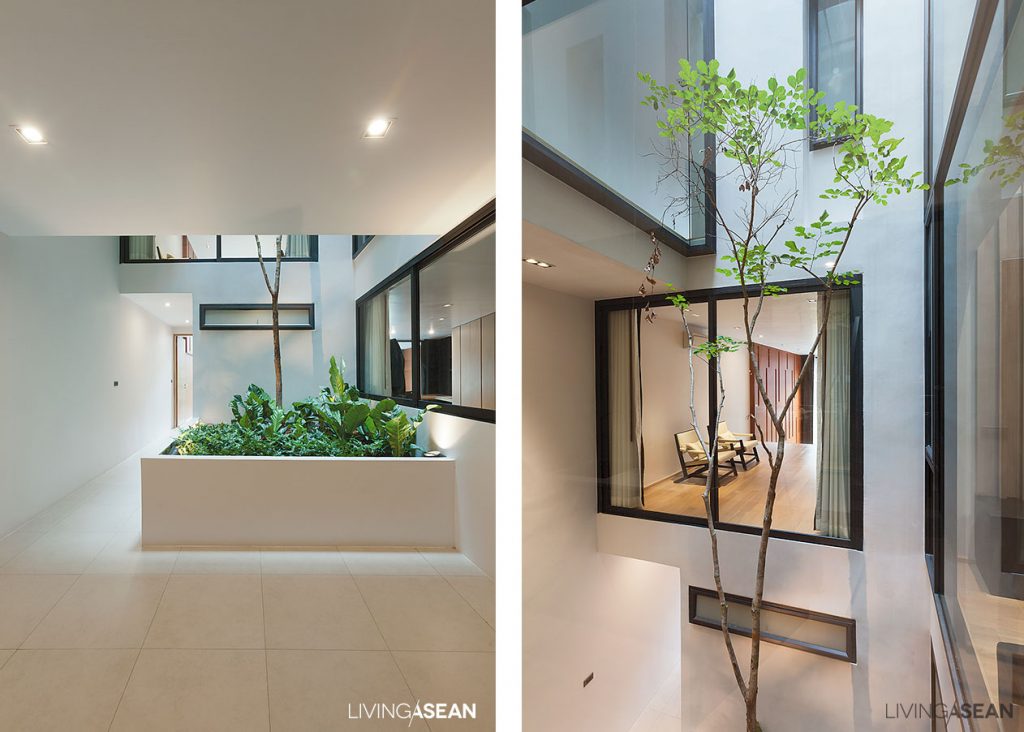 A house will always be a house. No matter it is constructed horizontally or vertically. Understanding the key to create an interaction in a family. It will eventually build an intimate bonding between members of a family or even between people in a city. Just as it occurs to Siri House.