Tropical houses with long overhangs are designed to protect your happiness from the elements. This modern home with a big roof is capable of doing exactly that. Check this out.
/// Malaysia ///
Story: Ekkarach Laksanasamlich /// Photography: Piyawut Srisakul /// Design: Tan Loke Mun of ArchiCentre Sdn. Bhd.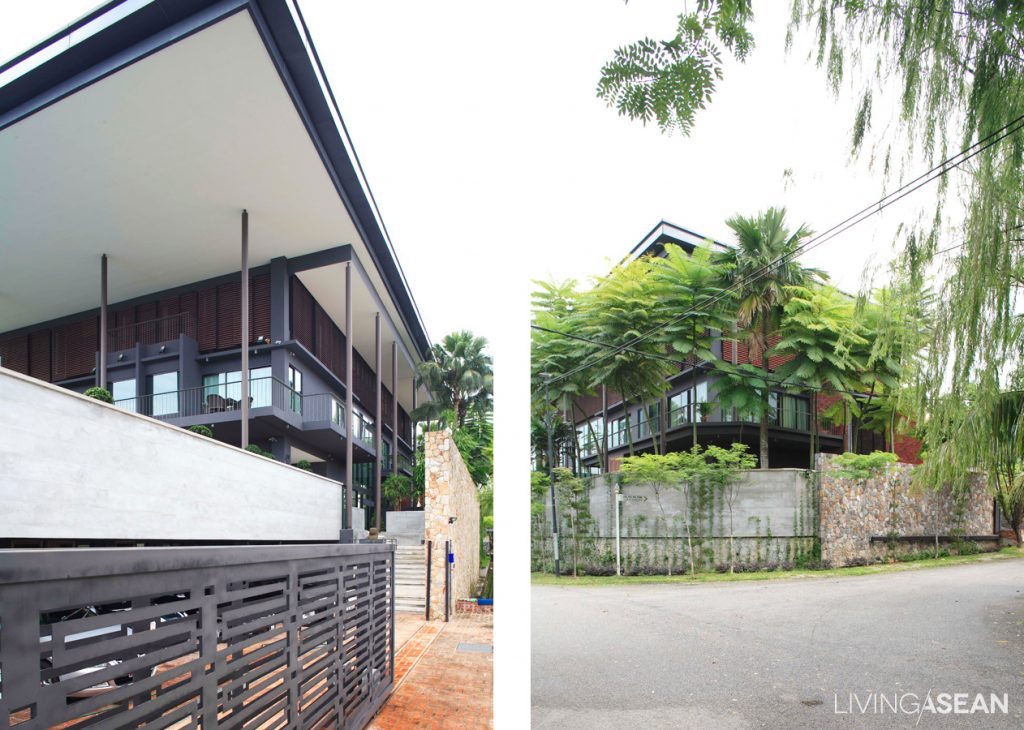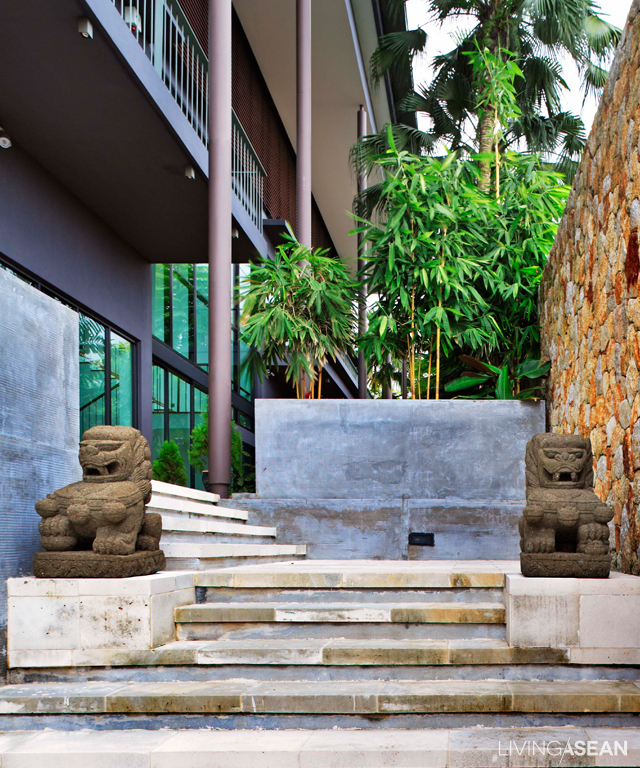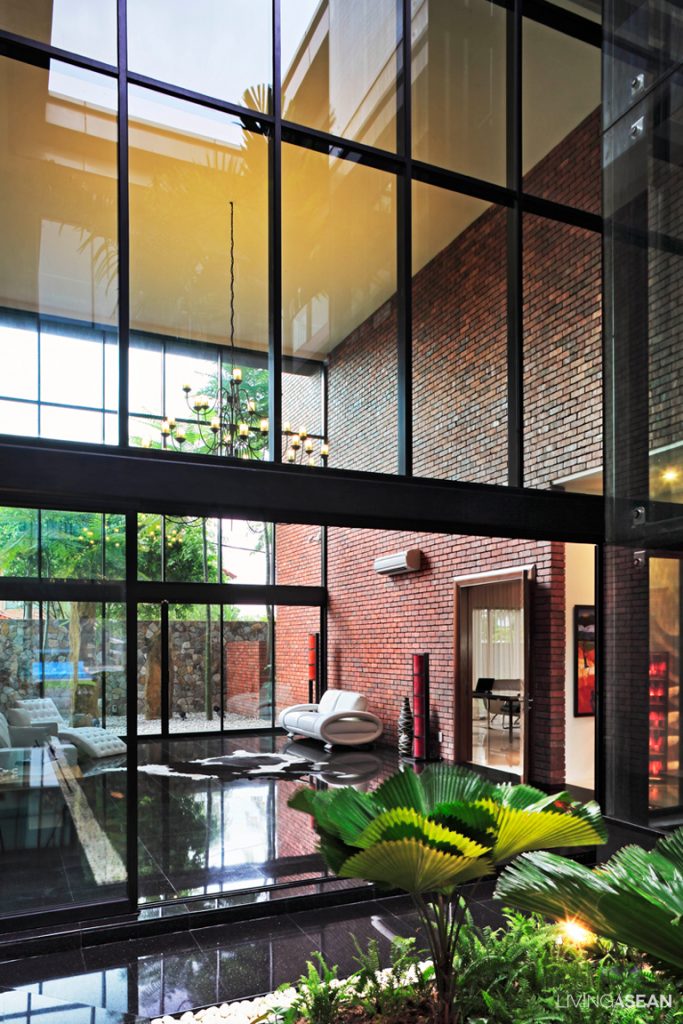 The house with an expansive roof sits peacefully behind sandstone wall design in Petaling Jaya, Selangor. Not only does it shield the interior from the heat and inclement weather. The extended eaves also jut out in all directions to cover much of the yard space. The eye-catching design was made at the request of the homeowners, who loved being outdoors.
The well thought-out design is lightweight. The entire roof is made of metal trusses consisting of straight members connected at joints. In some parts, the eaves overhang the walls of the building stretching out as far as 18 meters. Not wanting to disrupt visual continuity, the architect uses small-diameter steel poles to support the weight. Where necessary, larger-diameter poles are used only to enhance safety and durability. The end result is fantastic. All rooms afford beautiful garden views come rain or come shine.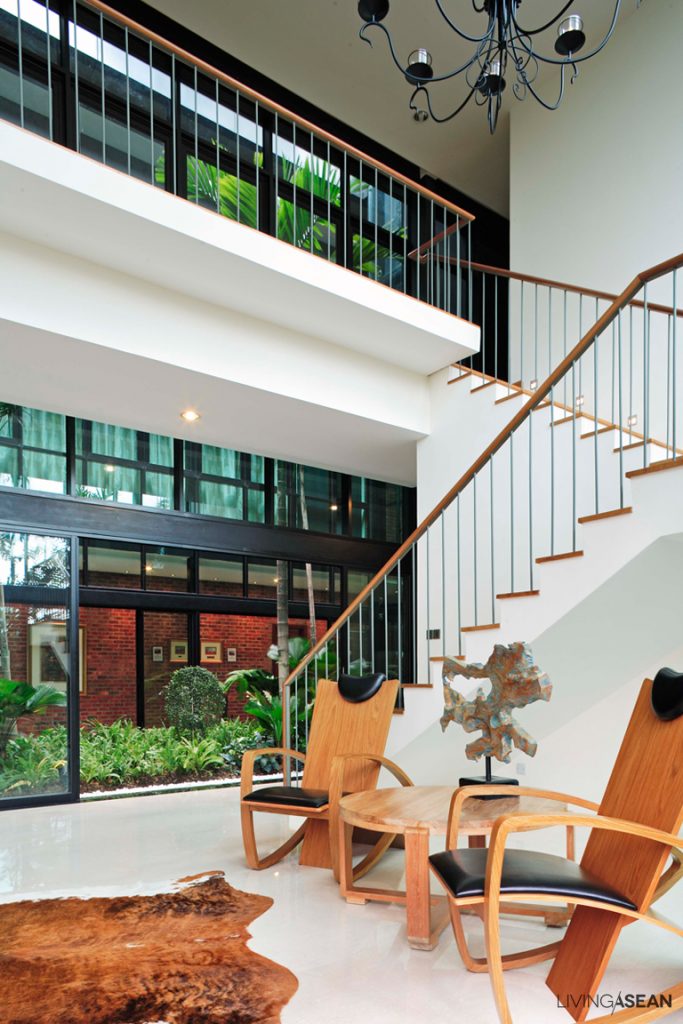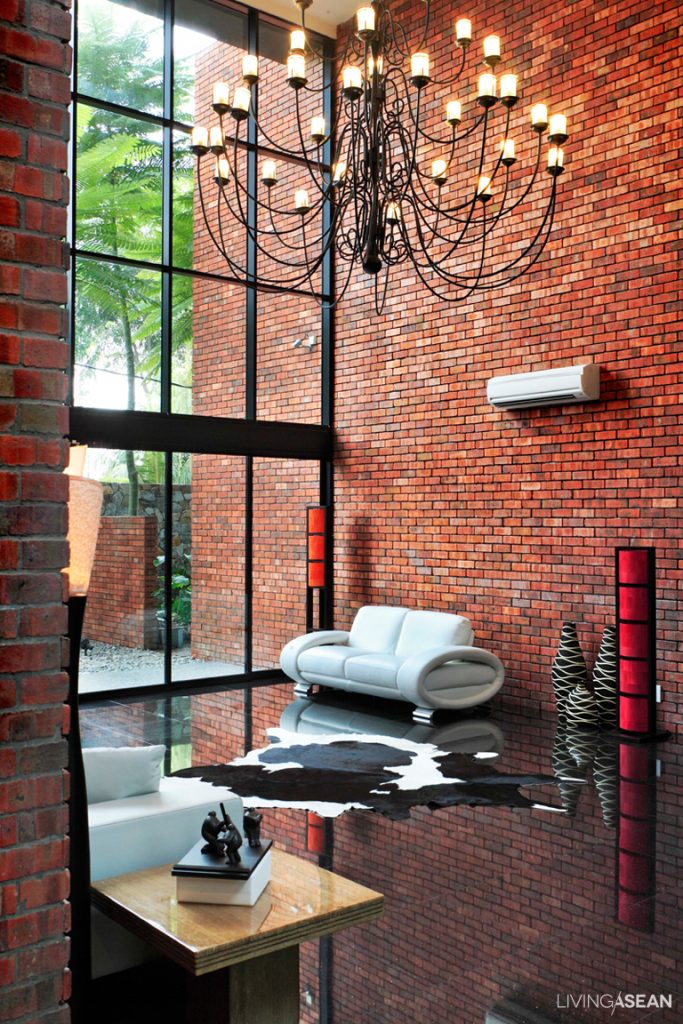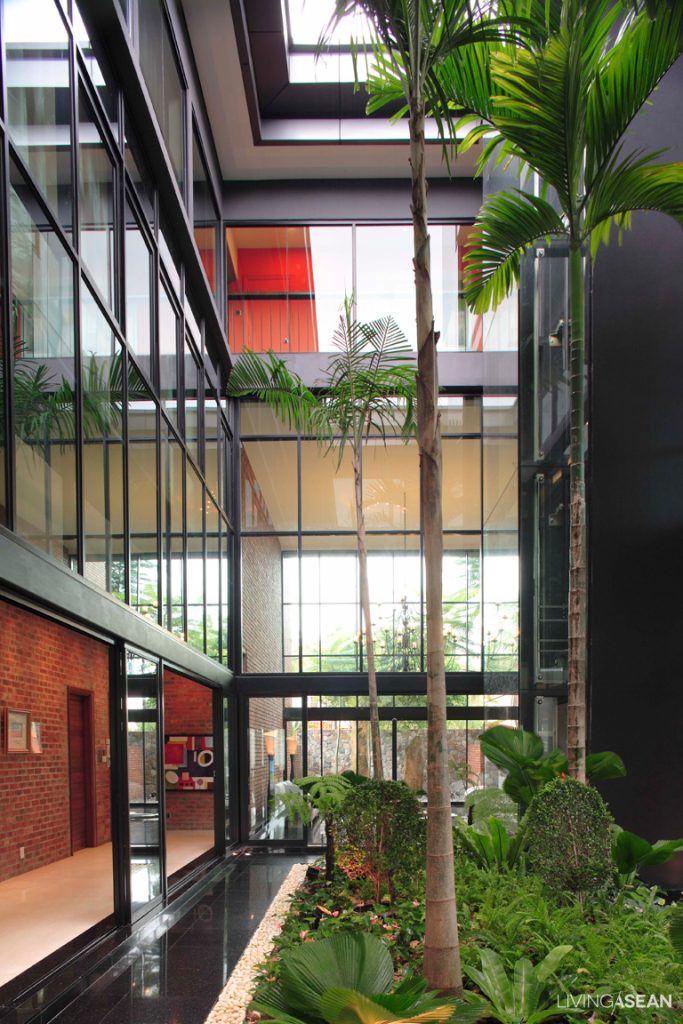 Built around a center courtyard, the home has four stories including a basement. The garden ambience is reminiscent of the atrium in an ancient Roman house, except that everything is under the shade. The courtyard is easily accessible via sliding glass doors on the first floor. For a soothing interior atmosphere, the architect focuses on natural materials such as brick, rock, wood and some metal in simple, clean finishes.
Modern tropical design makes for comfortable living no doubt. But it's the big roof that takes it to the next level. Here thermal comfort comes from combining intelligent use of space with a good knowledge of native plants and the knowhow to incorporate them in the design.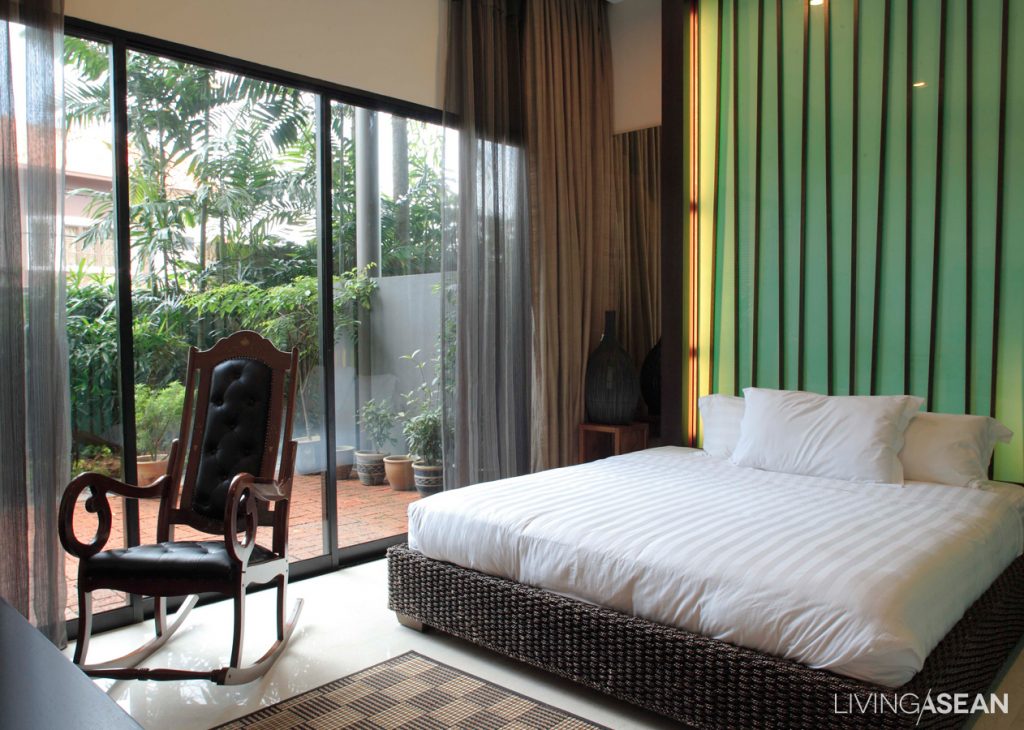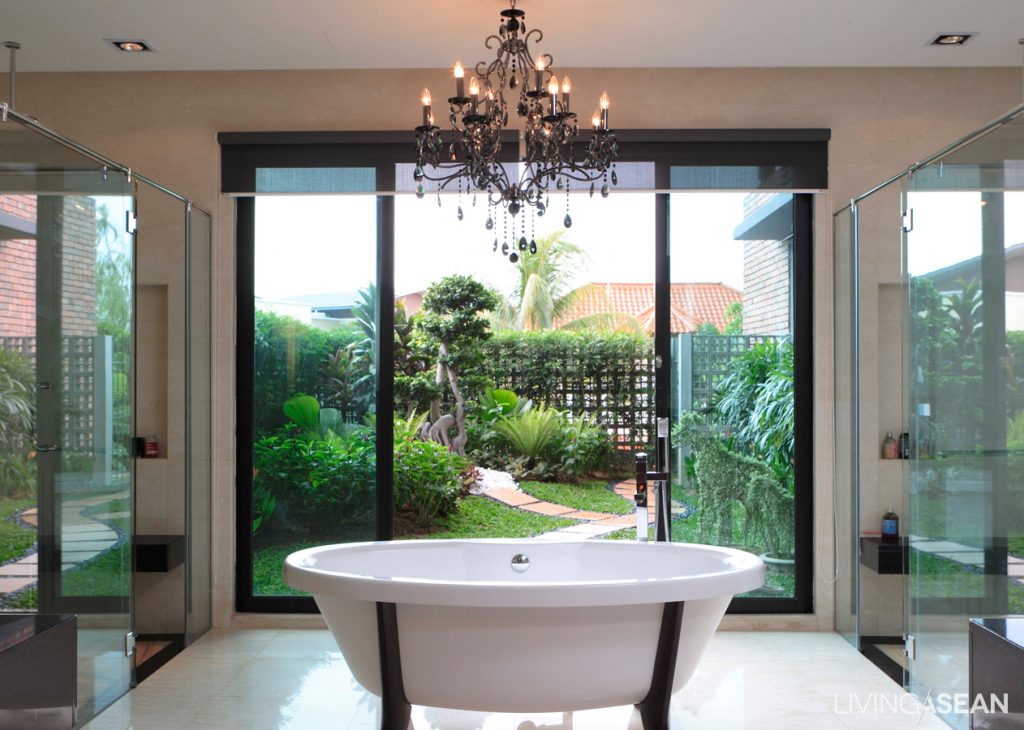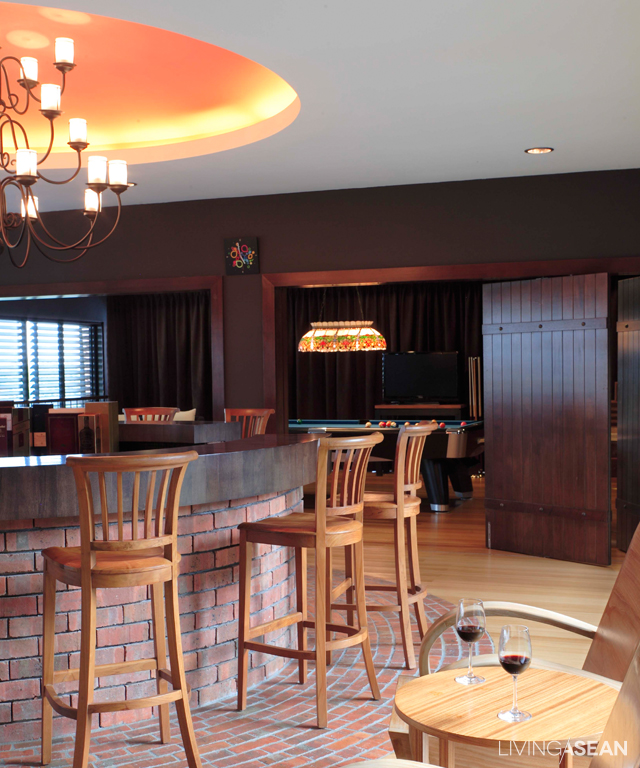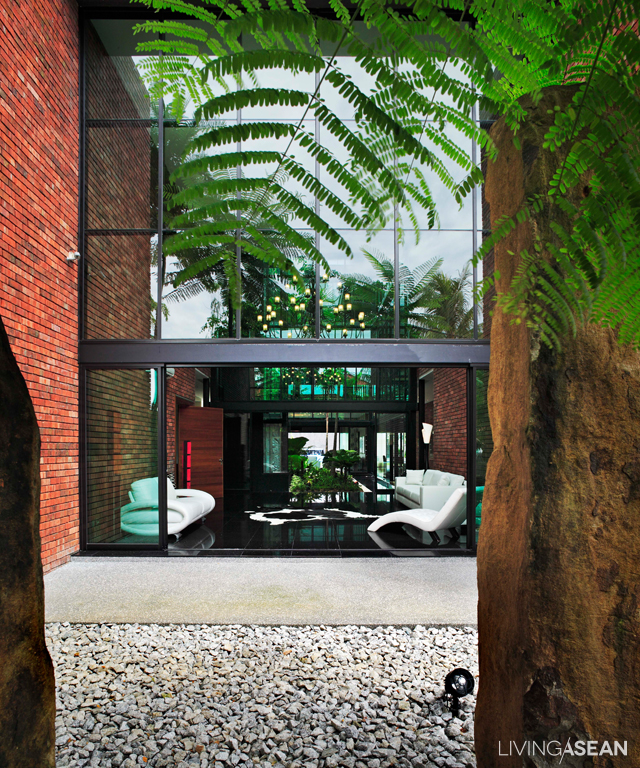 Link: www.drtanlokemun.com