Every teardown has an impact on the look and feel of an environment in which you live. If you find your suburban home outdated, perhaps complete renovation or remodeling is a better way to breathe new life into it.
/// Malaysia ///
Story: Supachart Boontang /// Photography: Rithirong Chanthongsuk /// Owner/Designer: Farah Azizan (Studio Bikin)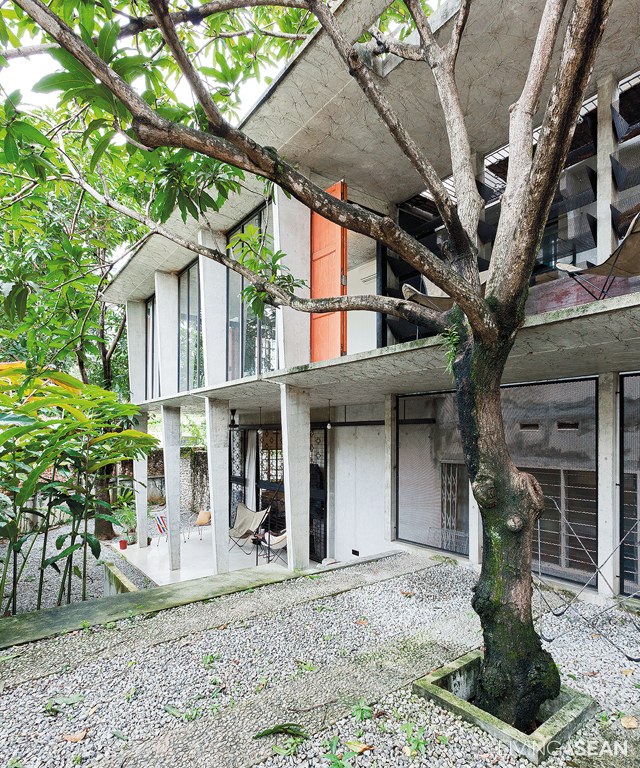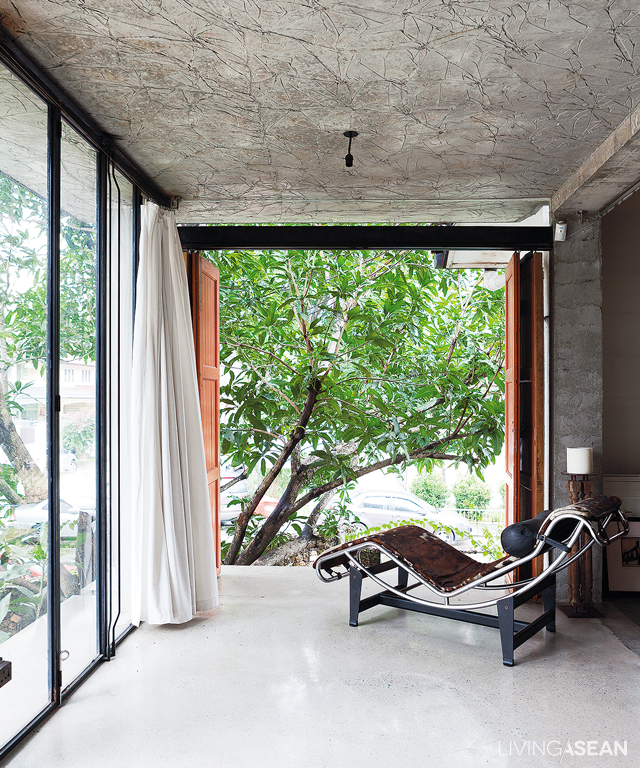 This two-story house is the home office of Farah Azizan, co-founder of Studio Bikin. It is located in Bangsar, a residential suburb on the outskirts of Kuala Lumpur.
"The house was built in 1950, almost seventy years ago. The structure is solid and everything else is in good shape," said Azizan. "There is simple, timeless elegance to it. So, I decided to do complete renovation, combining a home and an office in one."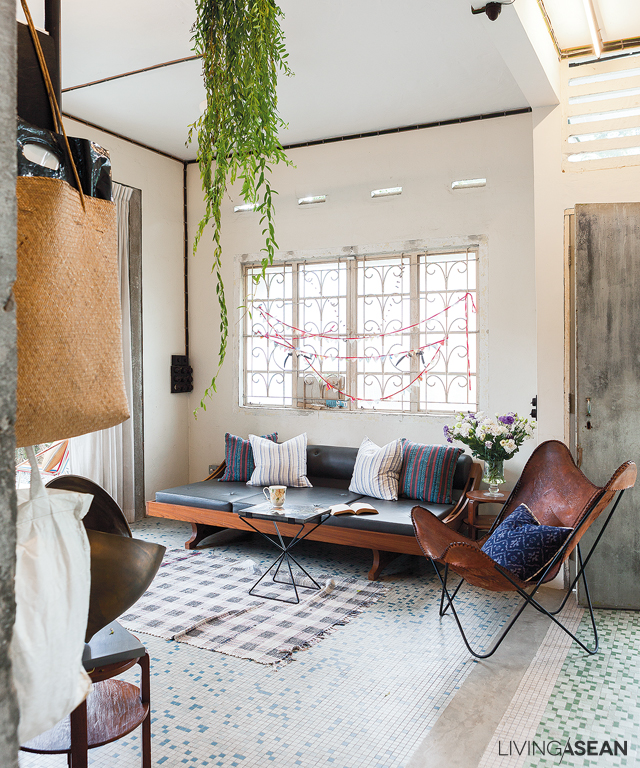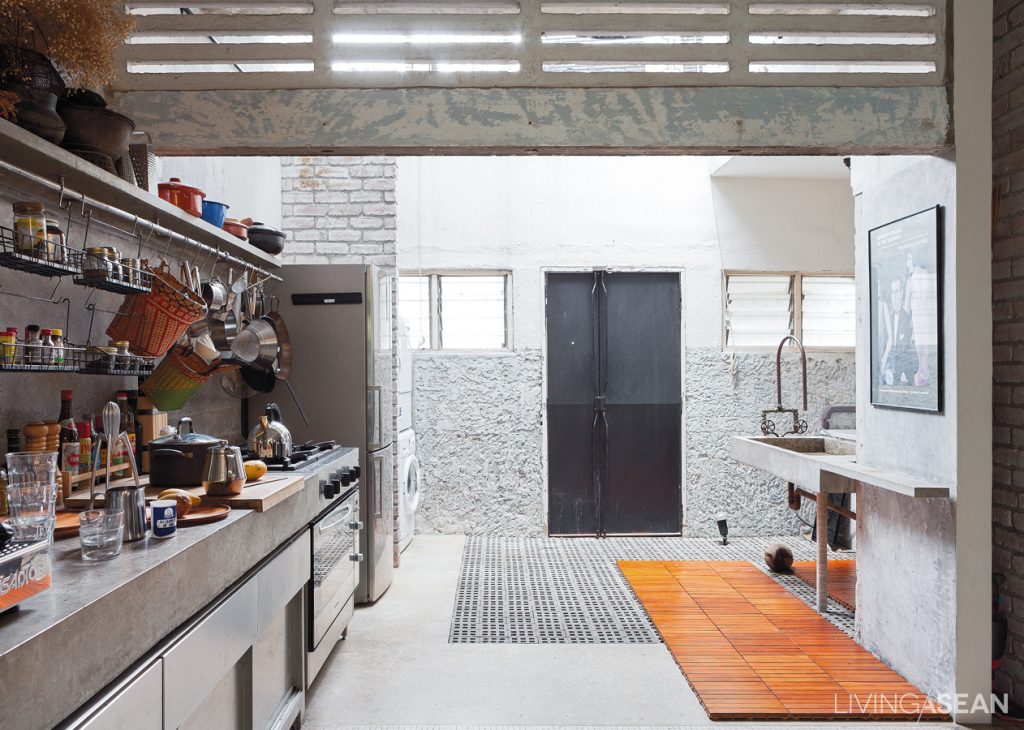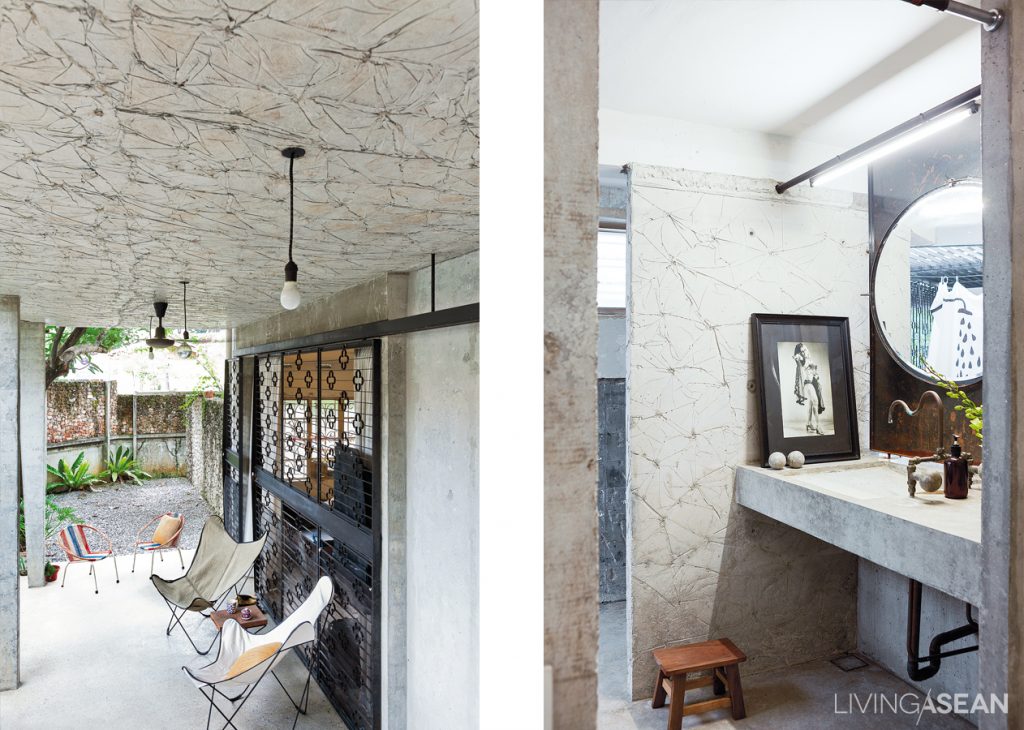 Azizan tried to keep all existing elements and structural integrity intact making the house capable of withstanding the desired loads for a long life. Metal grilles on the windows and doors and floor tiles were left the way they have always been. To create an airy interior living space, parts of the walls on the first floor were removed. Meantime, glass louvers were retained to aid in heat dissipation, improve air circulation, and allow plenty of natural daylight.
The owner added the loft style to the design by putting in cracked concrete wall textures for a little bit of grungy, urban feel. Special techniques helped make the ceilings and walls look interesting. This was achieved by lining the mold with plastic wraps before concrete was poured. Wrinkles in plastic sheets left their marks on concrete surfaces resulting in aesthetically pleasing textures.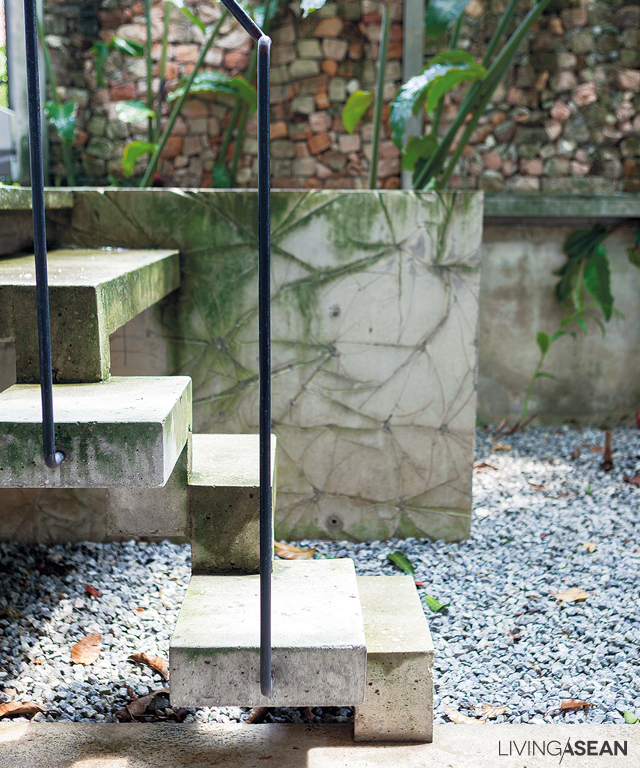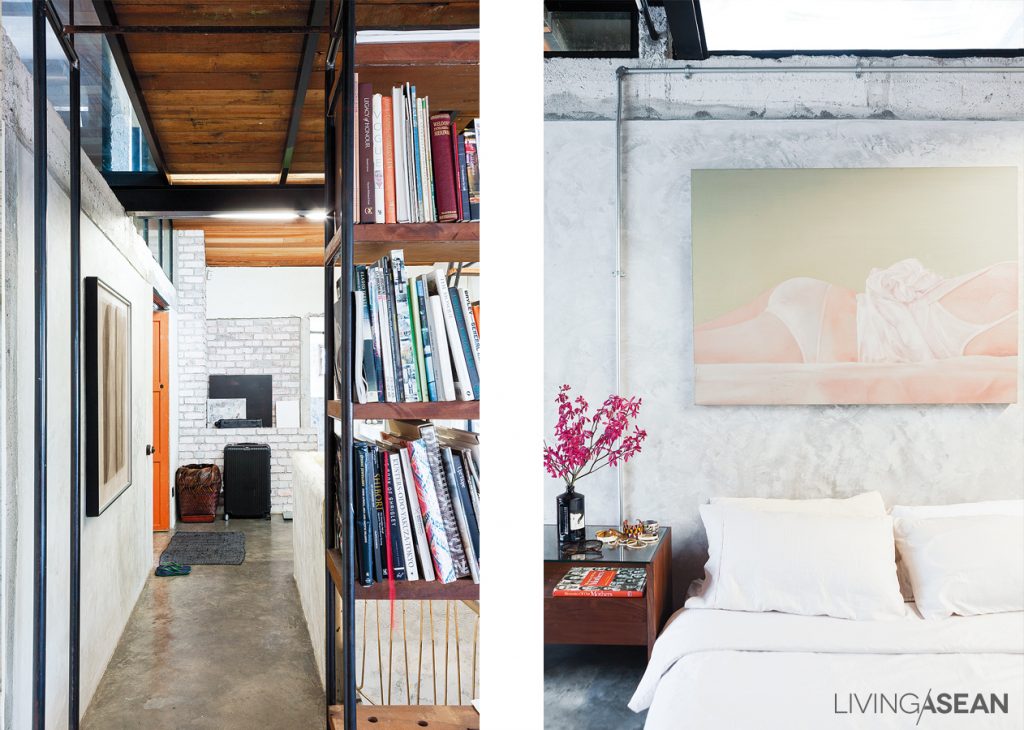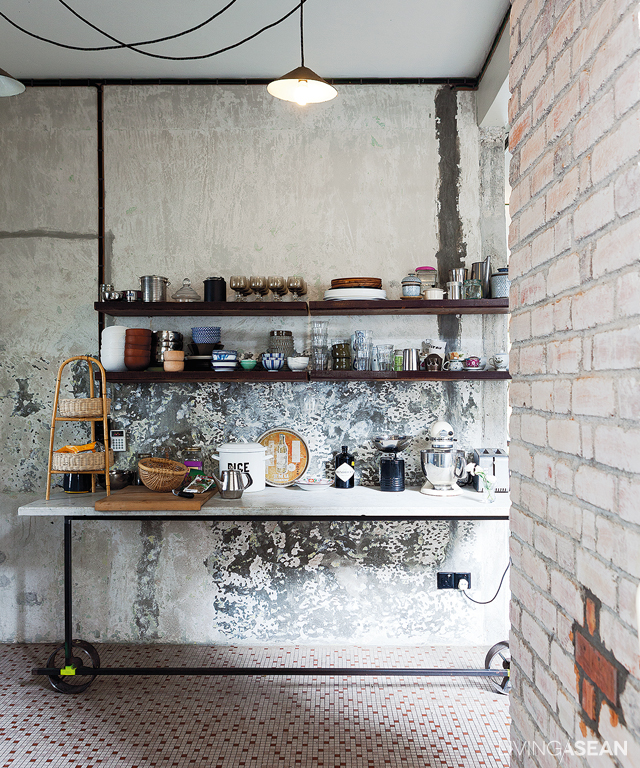 The decorating style is anything but obvious. The interior space boasts a mix-and-match style that goes together well with a modern loft ambience. This is evident in a set of teakwood sofa and leather butterfly chairs, and shelving filled with glistening utensils silhouetted against a textured concrete wall.
The handsome abode has been home to more than one generation, yet there is timeless elegance to it. The house has undergone complete renovation for comfortable living with modern amenities. Clever home improvement hacks have made it unique, trendy and cool in its own special way.