Like Thai houses of former eras, this garden house has a high open area called a tai thun on the ground floor, an economical construction that suits Thailand's climate and terrain and encourages family culture.
/// THAILAND ///
Story: Sarayut Sreetip-ard /// Photography: Sitthisak Namkham
Three years ago Pongsakorn Tumpruksa, of Arsom Silp Community and Environmental Architects Co., Ltd., decided to live the waterside life and build a family home on 340 square meters at water's edge in Bang Khun Thian, where two other streams converge with Bang Mot Canal.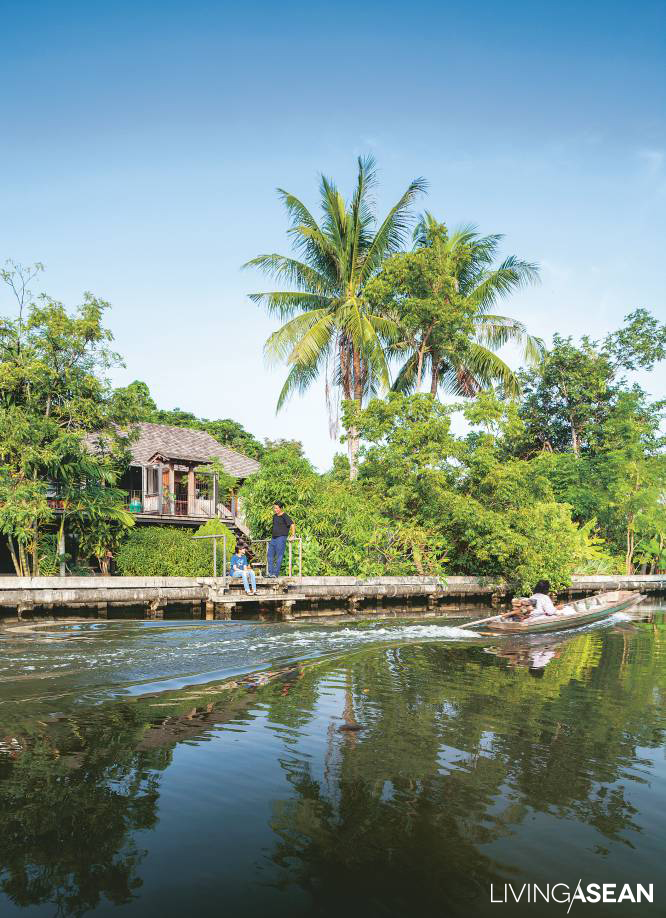 The roadside entrance is in back, so the house fronts on the canal, Thai-style.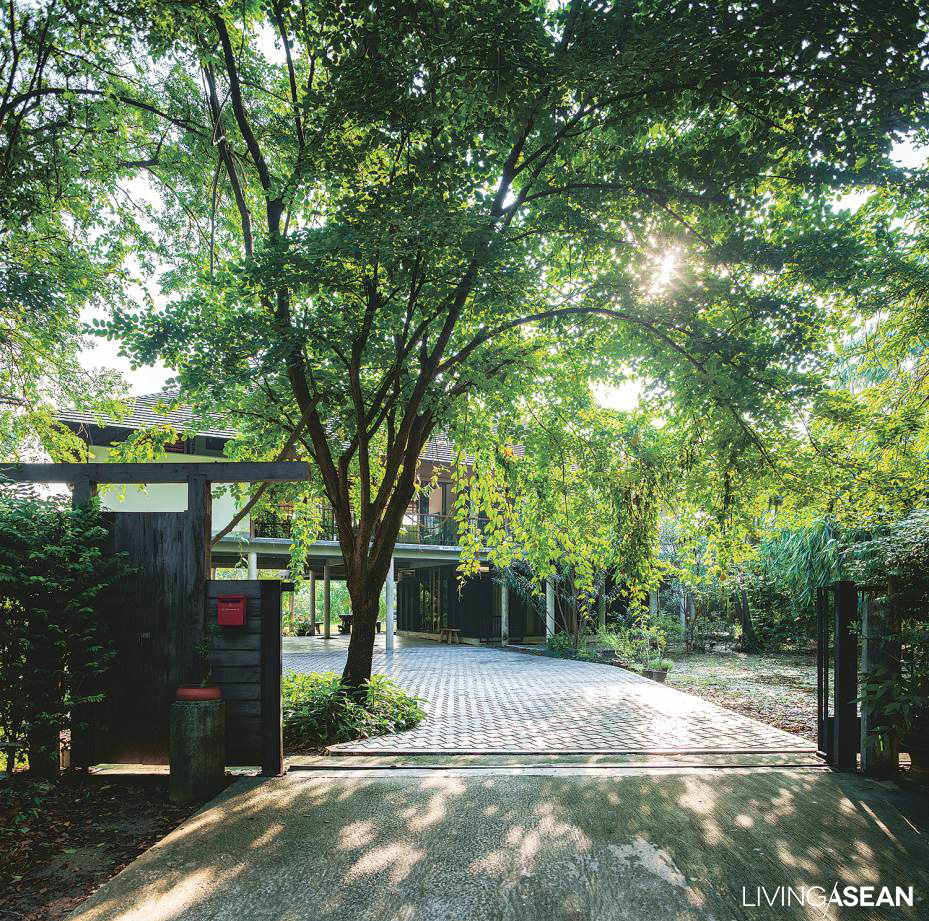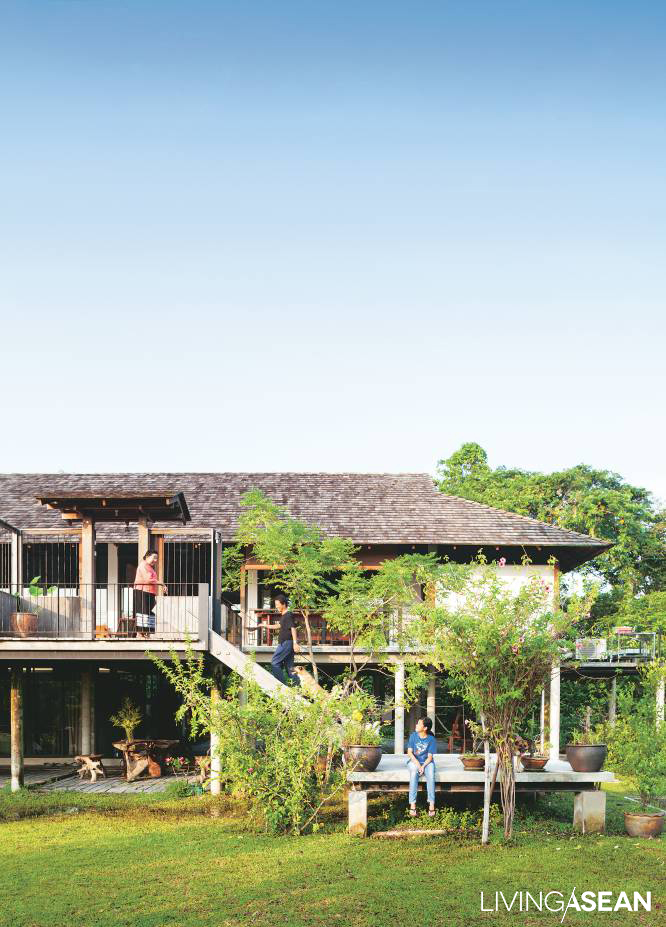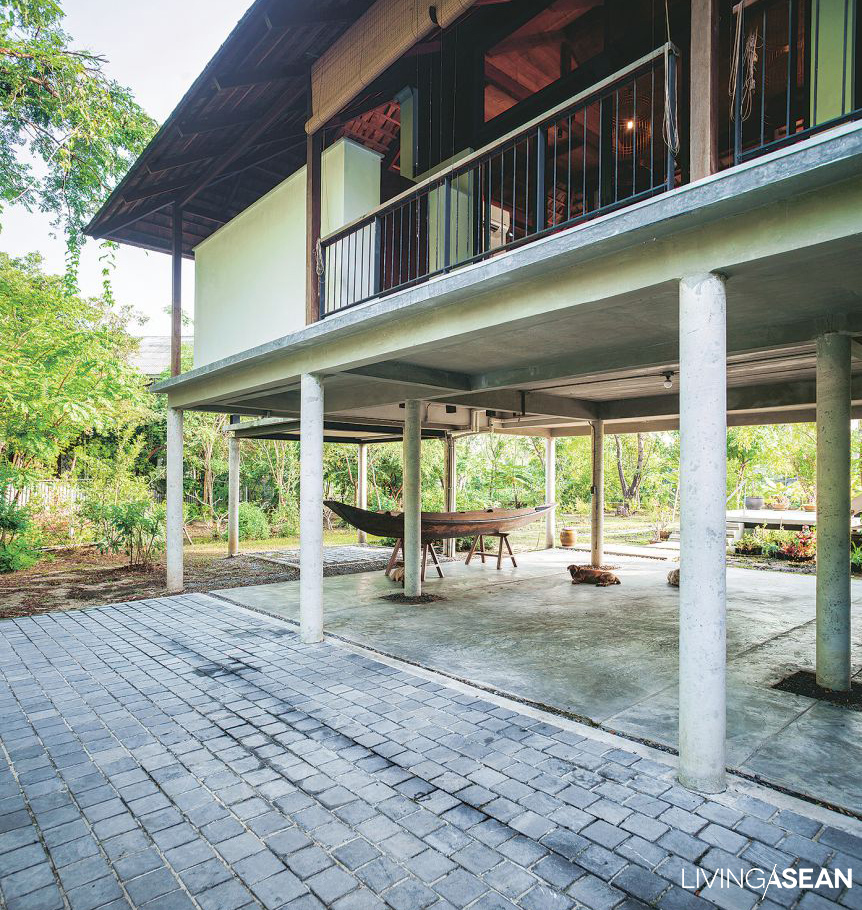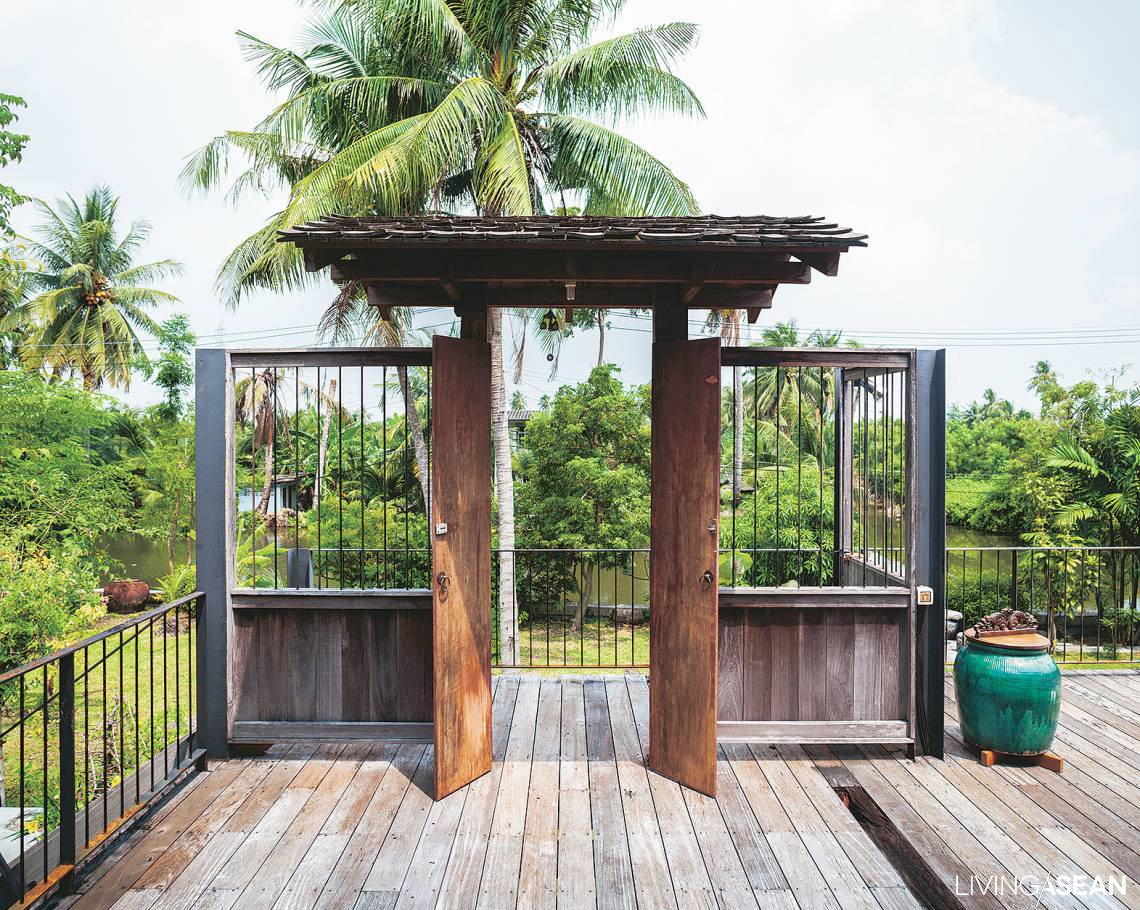 The tall tai thun includes a carport and an area blocked off as a workshop. An open staircase leads up to the porch, and in the center is a large contiguous open space combining living and dining areas, with the kitchen on one side and bedrooms on the other. Pongsakorn explained the three design principles he kept in mind: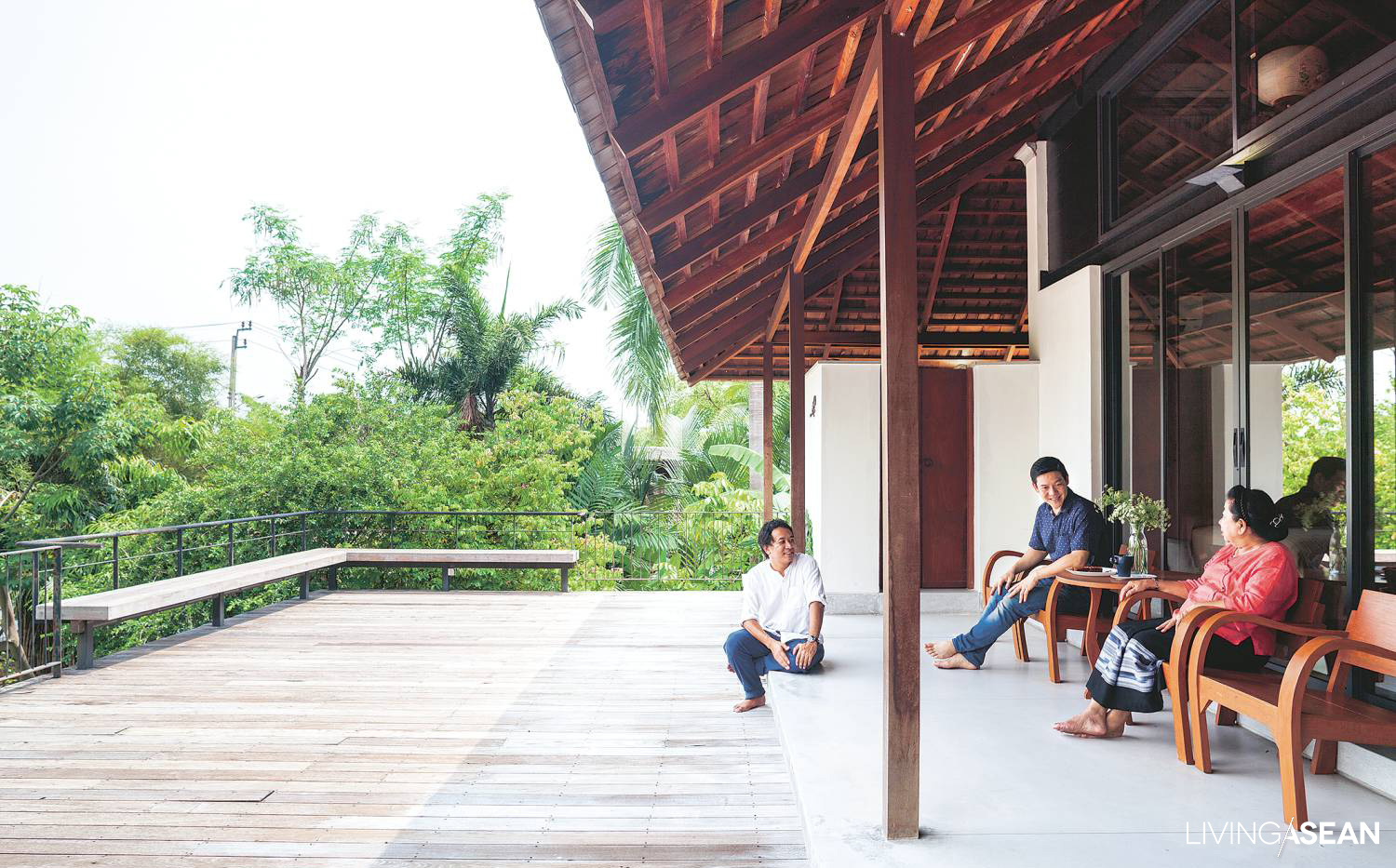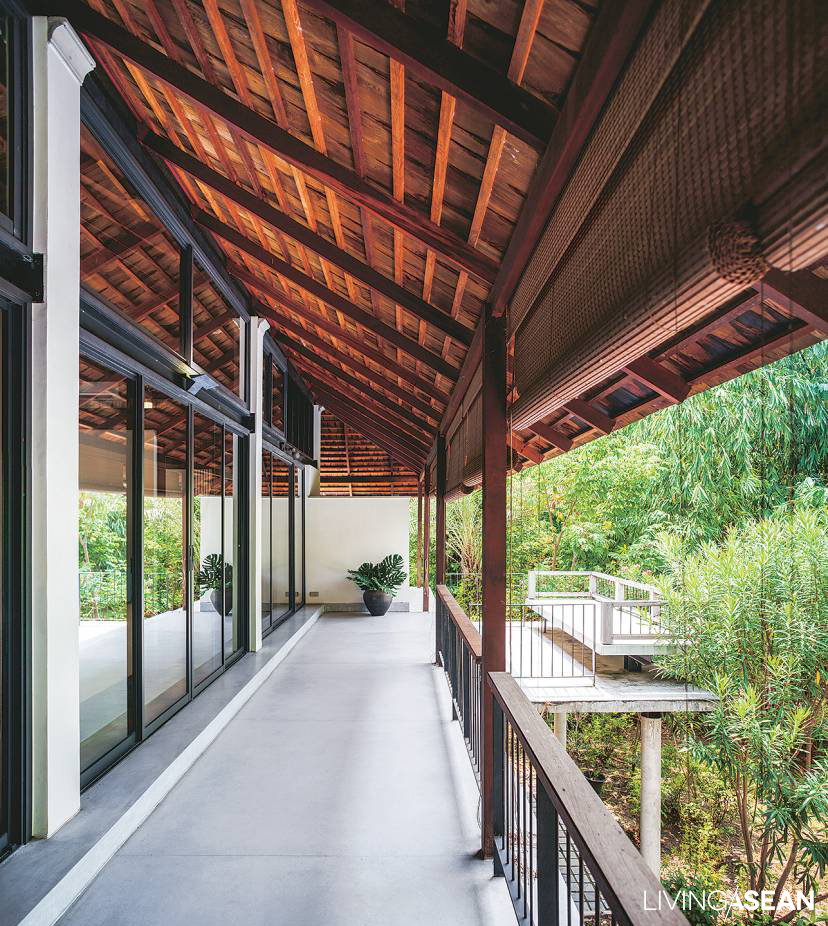 A centuries-old principle of Central Thai traditional architecture is suitability for the environment, balancing sun, wind, and rain to keep things cool and comfortable. Here the old knowledge is blended with modern construction materials. The high tai thun avoids flooding and termite damage. Good air circulation is ensured with a high roof with long eaves; windows and a gap below the roof help release hot air. There is a deck where either clothes or fish can be dried, a heat-resistant mesh on the wooden roof, and there is an open porch below the eaves where you can sit, catch the breeze, and relax from the heat. Also the gardens around the house give shade and maintain moisture, cooling the area.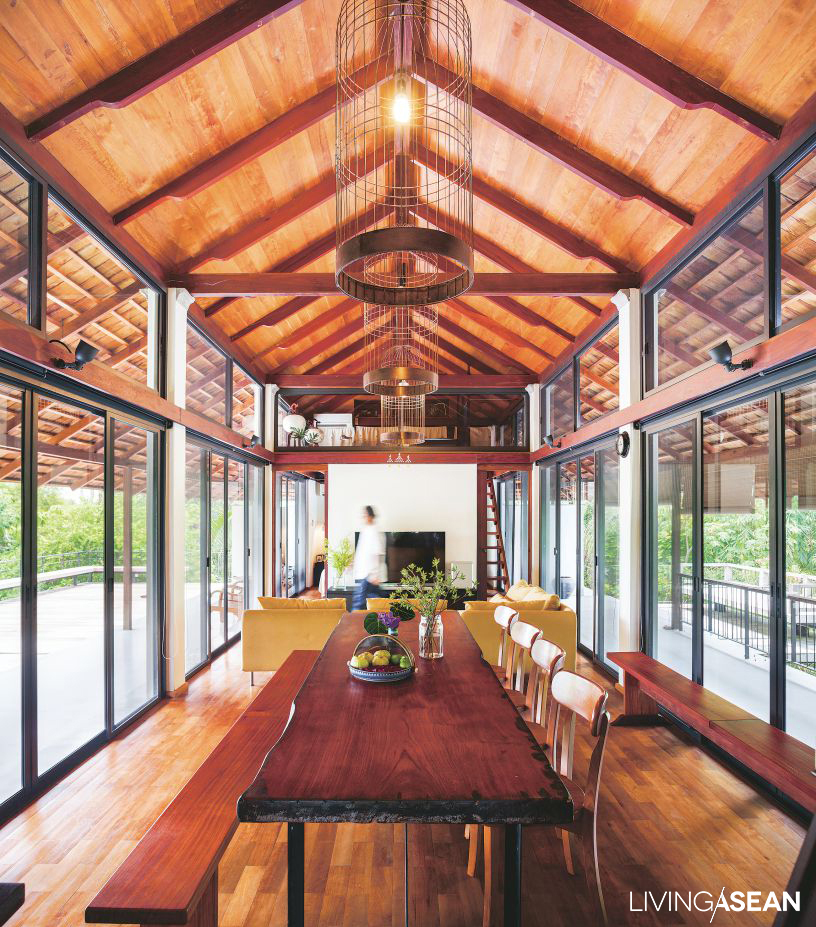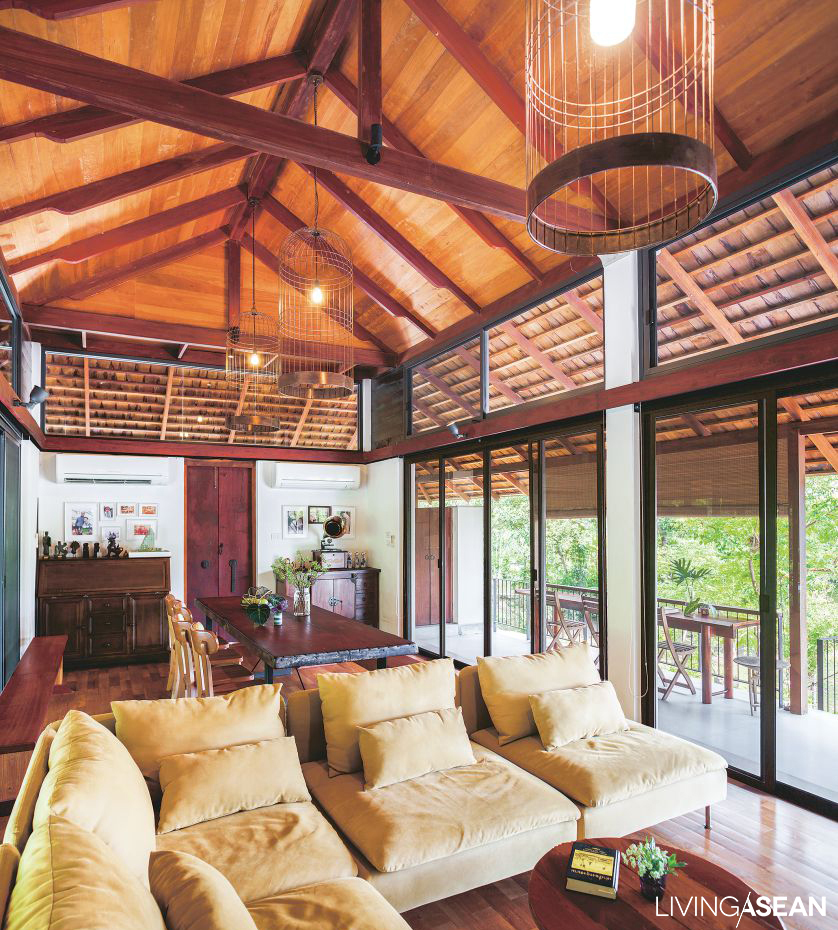 The architecture promotes family culture. Previously the family lived in a townhouse, chatted at the dinner table, and were always in close, warm contact. To continue that feeling, living and dining areas and kitchen were designed as a single continuous space.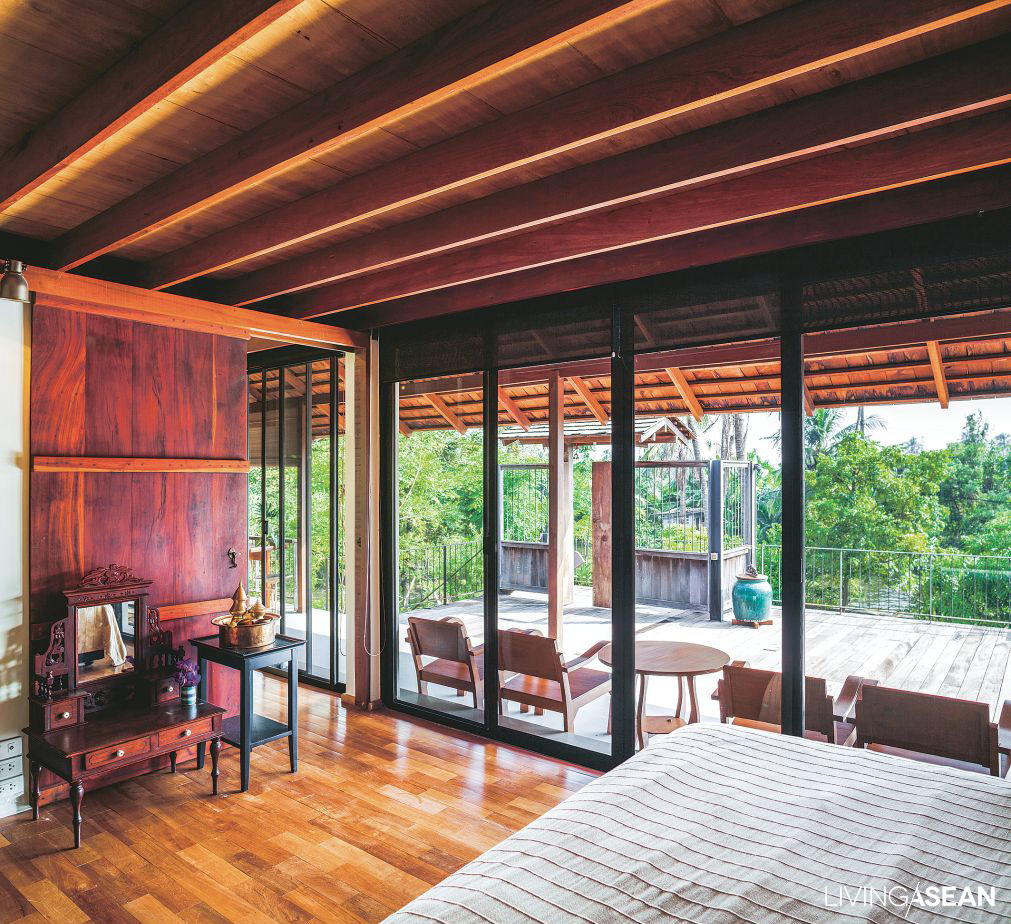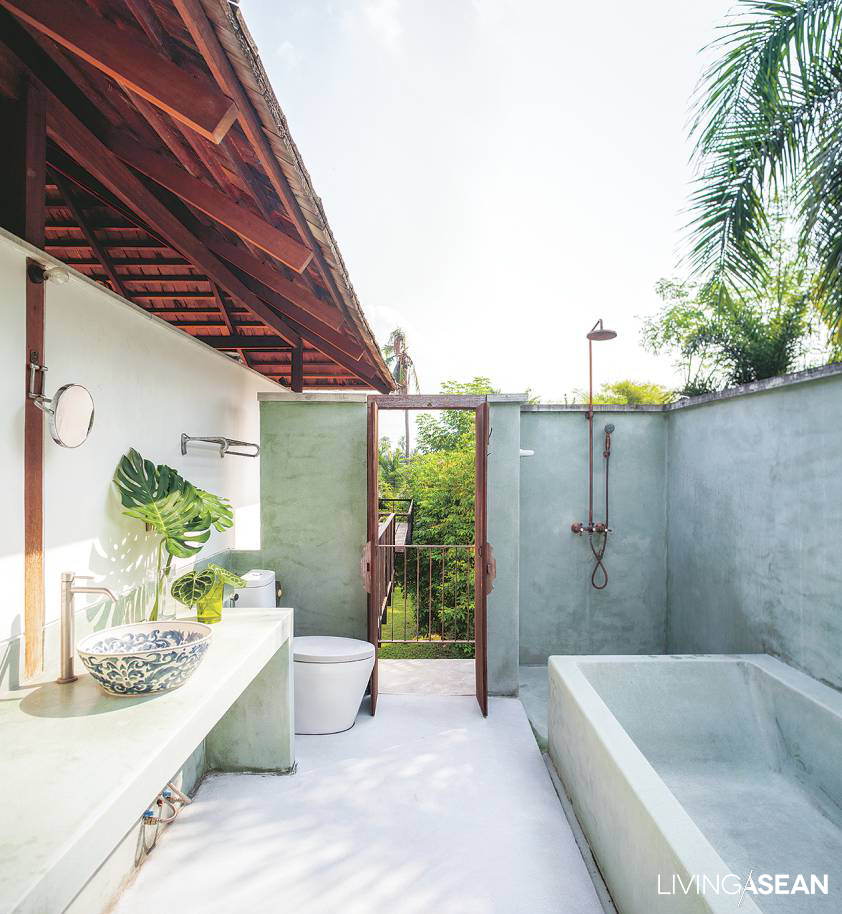 Economical construction. The house was built with a limited budget: overbuilding would have been problematic. Thai traditional knowledge shows how to do this: leave room for gradual expansion, building onto the house as needed, as was done in Thailand's earlier days.
Pongsakorn tells us, "Building a home for my loved ones was like building happiness. What I'm most proud of is doing it as the architect son of my father, who worked for the government as an architectural technician. Dad left us last year, but he got to live with us in this house."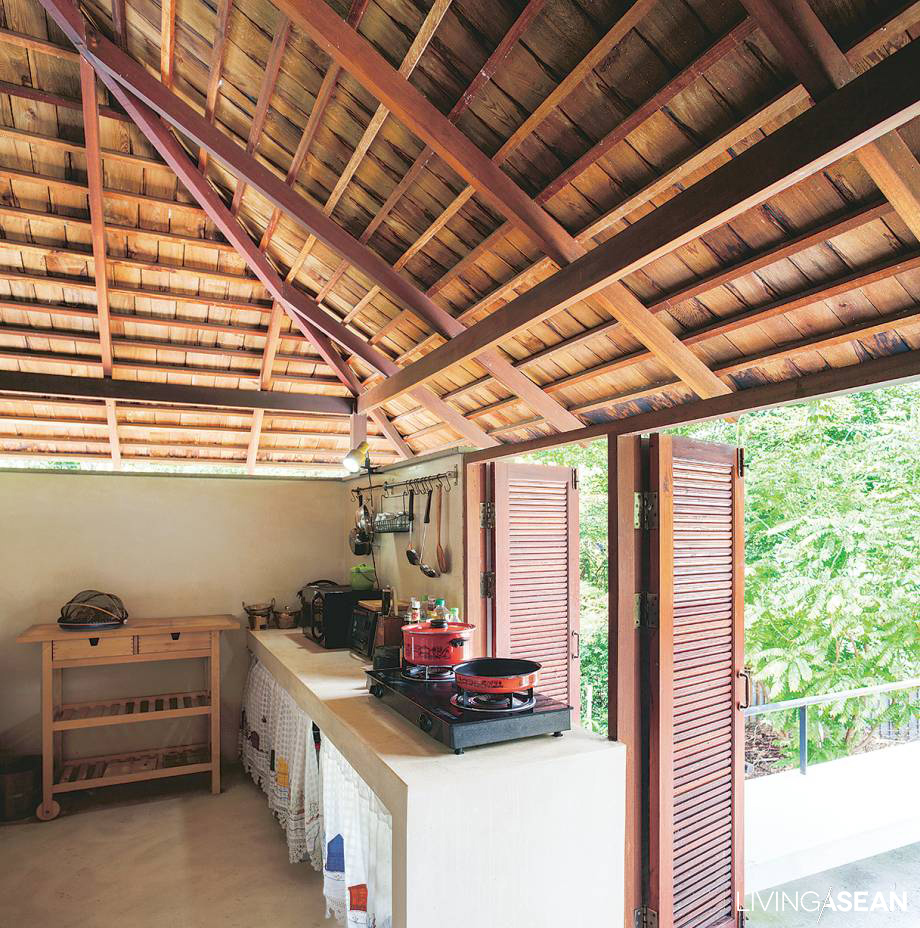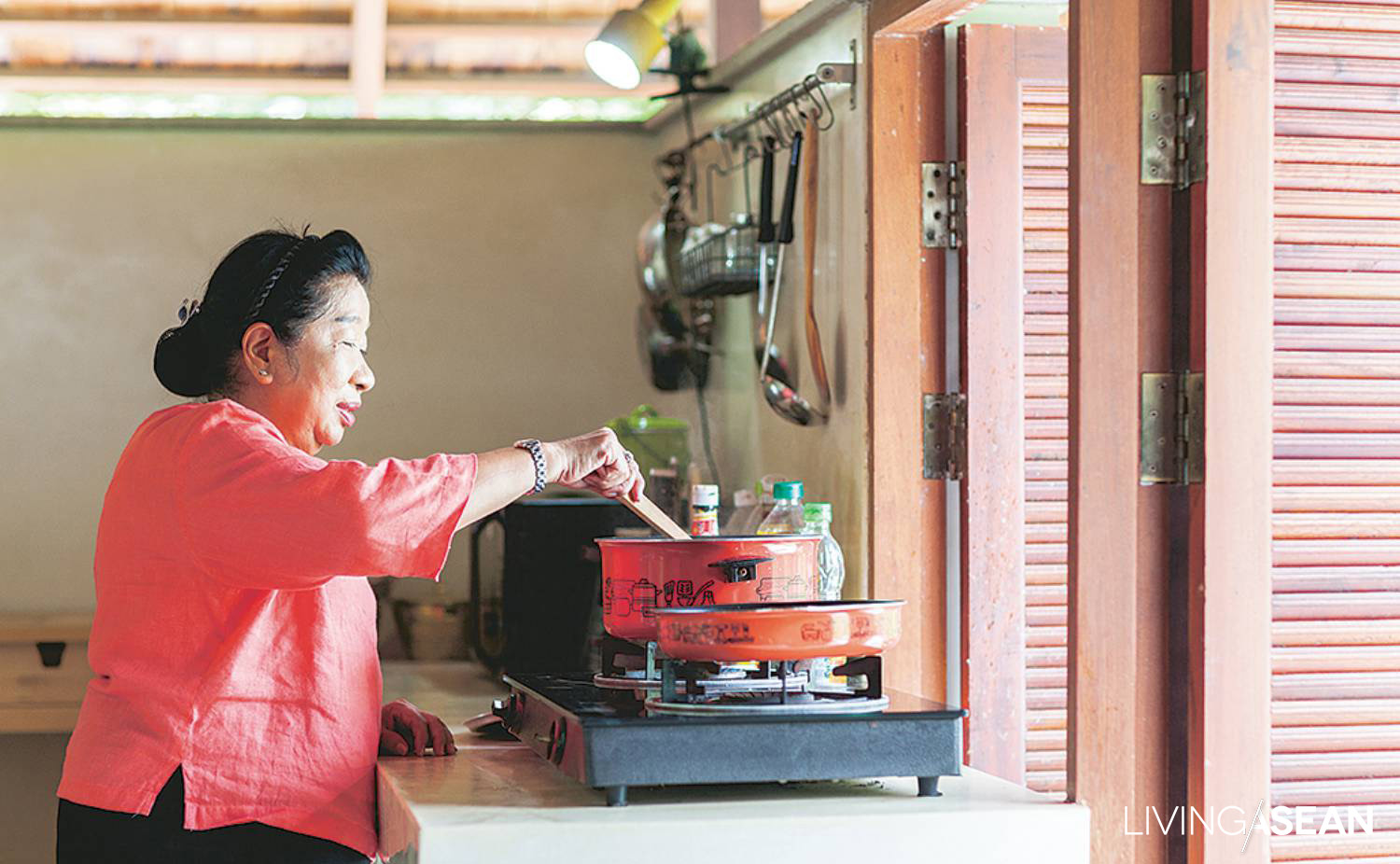 "Happiness for me is growing plants and living in a shady, cool home," says Pongsakorn's mother with a smile. "I'm truly glad that Father had the chance to live here with us."
You may also like…