Following our report on 10 must-see highlights of the Architect '19 "Living Green", an expo of architectural technologies, building materials, smart innovations and home decorations, it's time for a deeper glimpse into the world of sustainable developments to show why living a green lifestyle is so important to us and our future generations. The 33rd edition of the architectural expo is doing exactly that. It's the ASEAN's major confluence of interesting ideas, news and information on how to live sustainably with a focus on innovative products, advances in construction, repairs and decorations. There are even more exciting discoveries that we want to share with you. Take a look.
—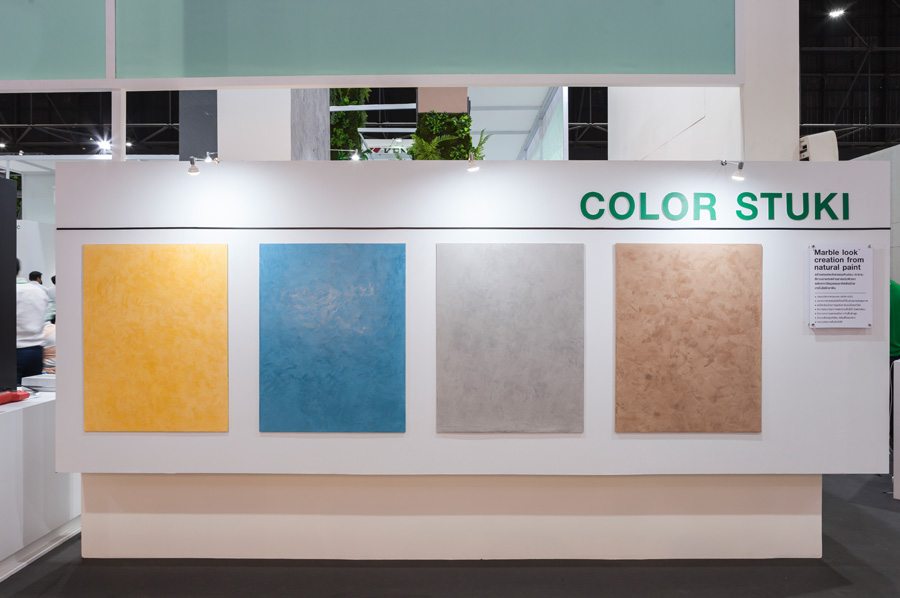 Graphenstone Stuki Premium: Innovative ideas to make your house work like a tree with awesome design and colors
(See real products at Jorakay's exhibit, Booth S211)
Do you know that using 15 liters of paint (roughly 3 buckets) can sequester as much as 10 kilograms of carbon-dioxide in the air; thereby helping to reduce the overall concentration of greenhouse gases in Earth's atmosphere. That's pretty much the amount work a tree does in one year. Introducing G Color Stuki Premium. The new paint product line represents a major breakthrough in research and development by the Jorakay Corporation Co, Ltd, a leader in the manufacture and distribution of products for construction, repairs and decorations. Its products are certified to international safety standards.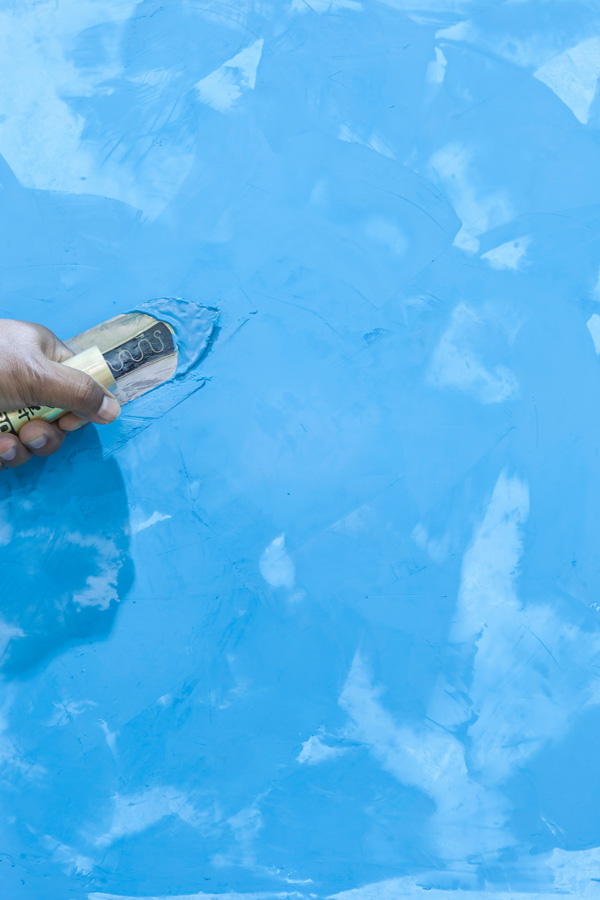 Jorakay's G Color Stuki Premium is a colored cement for decorative concrete surfaces. It's made of a mixture of high-quality limestone that's sourced directly from nature. Stuki Premium is the result of Graphen technology that's eco-friendly and capable of producing a family of colored cements that's durable and suitable for both indoor and outdoor situations. Beautiful design patterns can be easily made using a small handheld plaster trowel. Three are 322 color shades to choose from.
—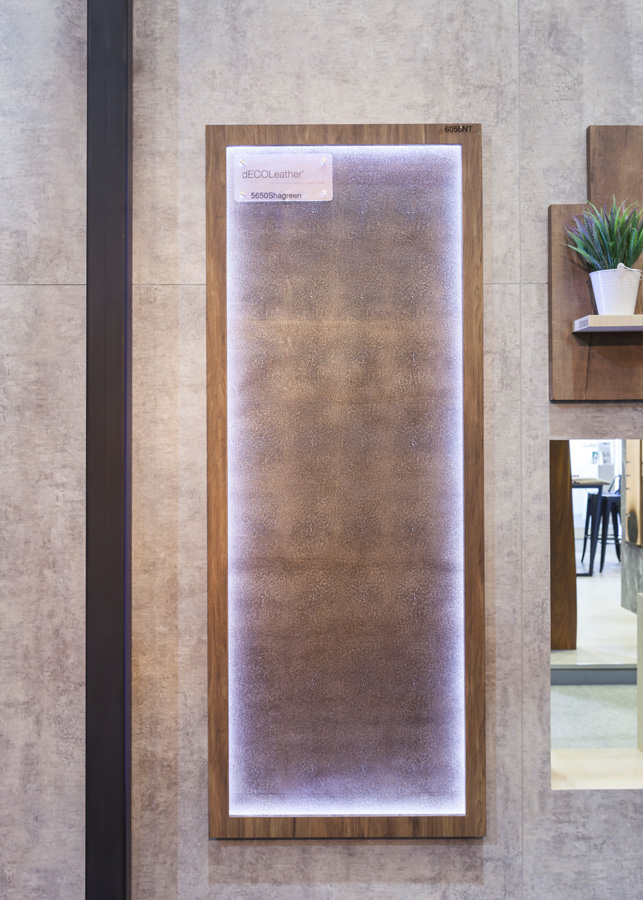 dECOLeather® Recycled Leather Veneer, 5650 Shagreen: Reuse of leather shreds to minimize the killing of animals
(Get the feel of real products at Formica Thailand Booth F507)
The dECOLeather® brand of recycled leather veneer is a composite of shredded leather scraps collected from leather goods manufacturers. An alternative product from the Formica Group, the durable laminate is beautifully crafted for decorative coverings, interior design and other surfaces. Ensuring that nothing goes to waste, dECOLeather® works by making good use of every small piece of leather destined to be discarded or destroyed as rubbish. In the recycling process, leather scraps from garment cuttings and other manufacturing activities are reduced to fine particles and then mixed with synthetic resin to form a hard, flat and flexible material for decorative coverings. After that, a variety of design patterns are printed on the composite material. For this exhibit, four design collections are on public display. They include whiptail stingray, buffalo hide, sea lion, and crocodile decorative patterns. You will love the stingray design. See it at the Formica booth.
dECOLeather® is a line of alternative products designed to be perceived as similar or comparable to genuine materials for which it is intended to substitute. The most important point at issue is about saving the environment. It comes in handy for the consumer who has a taste for leather goods but dislikes the killing or hunting of animals for their skins. Advances in the manufacturing process ensure that recycled leather veneer is more durable than leather in general, making it a material of choice for interior decoration, table top, and other surfaces to name a few. It's water impermeable, easy to install, flexible and available in many colors.
—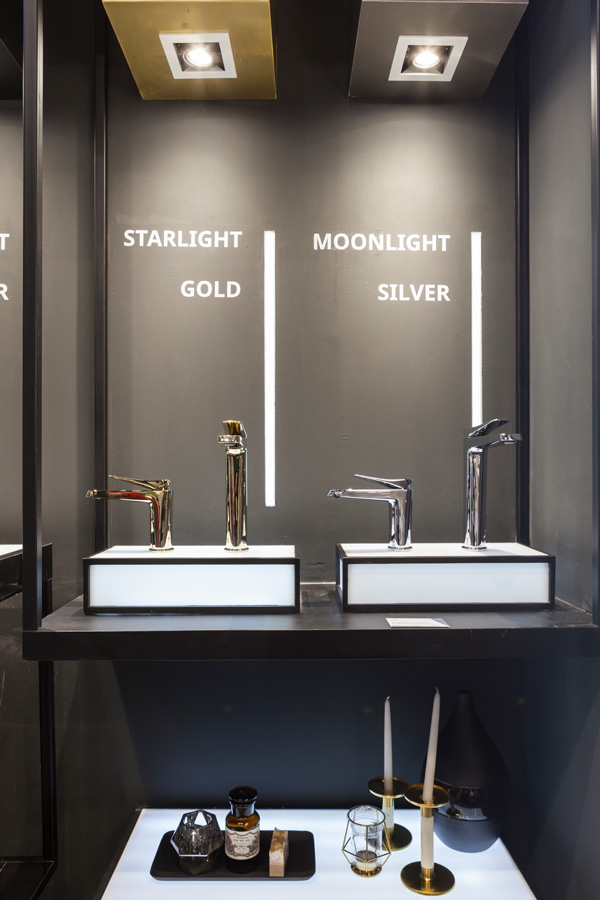 XPOSH Series: Luxury water-saving faucets and winners of the Red Dot Design Award 2019
(Get the feel of real products at COTTO Booth S308)
If you prefer a touch of luxury and save energy at the same time, look no further than an impressive line of water faucets for the bathroom sink from COTTO. The XPOSH Series features a single handle with one-hole mixer tap design that lets you use just the right amount of warm water when needed. It comes in a variety of colors and finishes that please and pleasure your senses, among them Starlight Silver, Matte Onyx, Midnight Silver and Starlight Gold. Each model features eye-catching design that has won the Red Dot Design Award for 2019.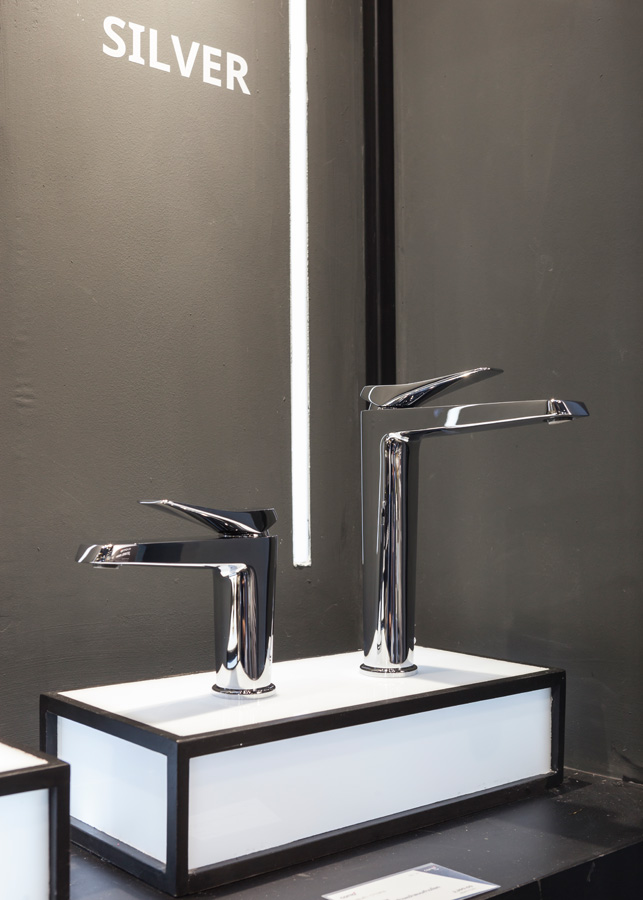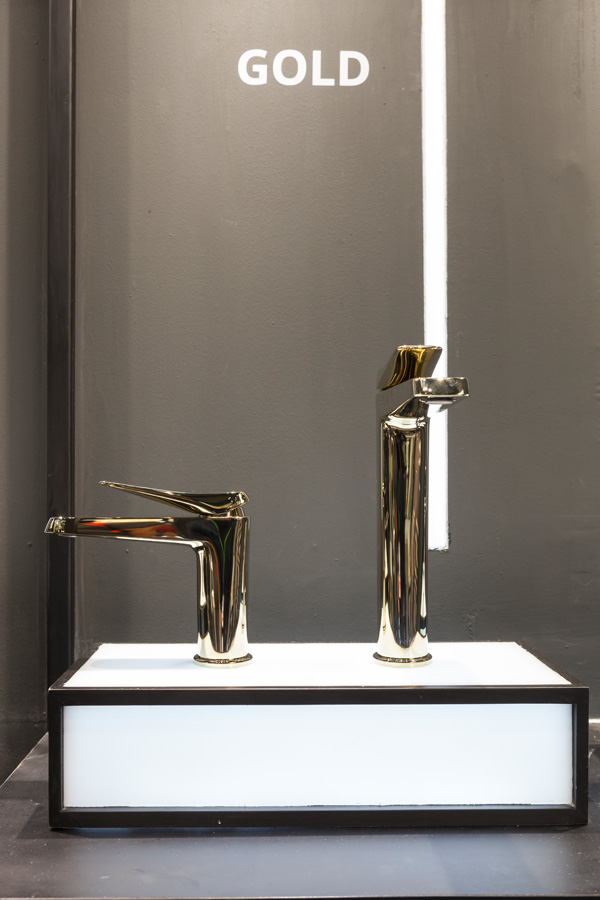 Nicknamed "a jewel in the bathroom", the XPOSH Series is considered not only a luxury, but also a perfect example of advances in technological innovations. That's what COTTO is about; save the energy needed to make hot water. It's easy to use simply by pushing the handle slightly to the side. The XPOSH Series has a smart mechanism hidden inside the cartridge that turns on and starts heating water after only 4 liters has passed instead of 6 liters that's normally the case. In the process, this mechanism helps save both water and electricity at the same time. It's an interesting development compared to the standard instant hot water faucet that consumes more energy.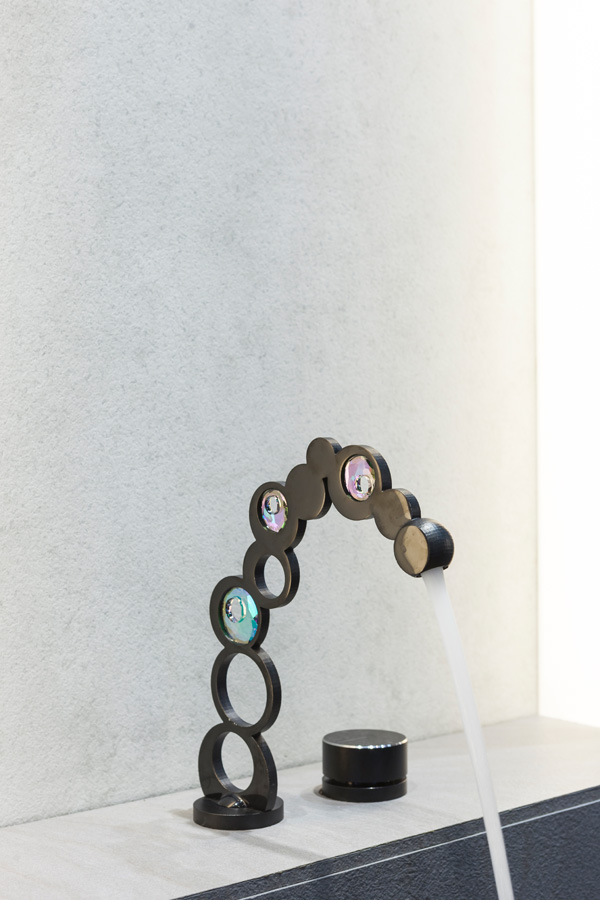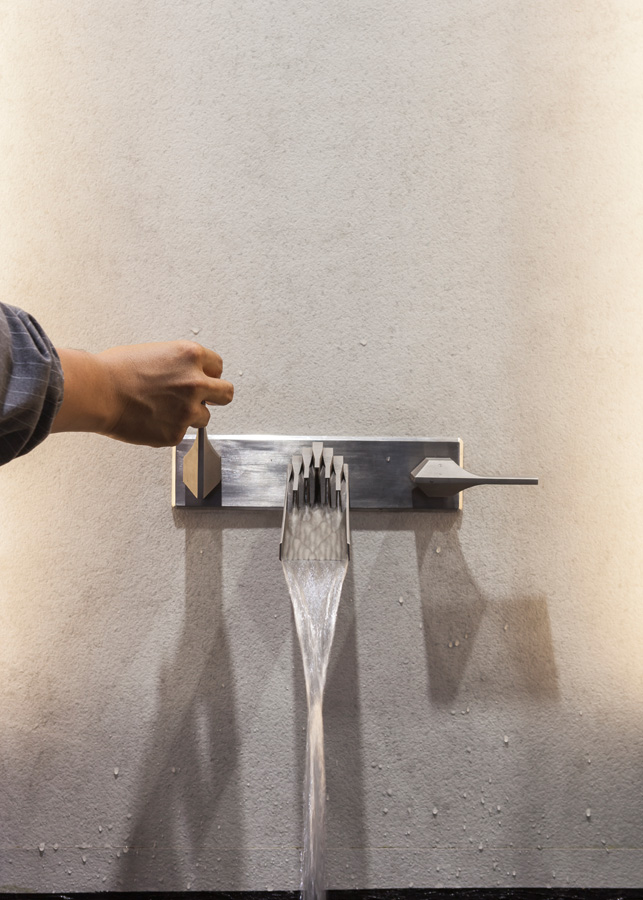 For design aficionados, the COTTO exhibit also features showerheads in a variety of styles and finishes, among them the "Rivulet Rethinking Flow", a three-dimensional abstract form designed to let you enjoy the delightful spray of water as if you were bathing in a stream. There's also the "Reverie Rethinking Form" showerhead, which is a mix of metal casing and crystal parts. The design mimics a mass of small soap bubbles kissed by the morning sun, immediately appealing to say the least.
—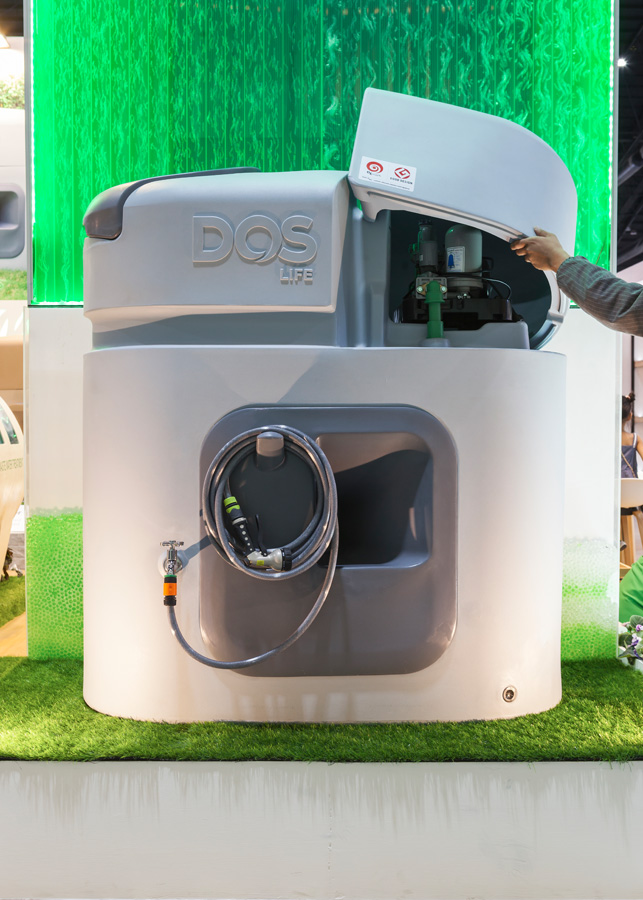 DOS WaterPac Pro: A space saving water tank rich in functions; it's more than a storage
(See the real product at DOS Life Booth S104)
DOS WaterPac Pro is a technological innovation under the brand name DOS Life. The water tank with pump has become an instant success story. It won a 2018 DEmark Award, an official accolade for design excellence in the Industrial Goods Category, and the Good Design Award, or Gmark for short, in 2018. The underlying logic and reasoning for the design is about saving space and maximizing the utilization of vertical space.
Designer Vichit Choopho obviously tries to make a connection between the lifestyle of the new generation and modern conveniences that contribute to an easy way of living. A water tank that's rich in functions turns out to be one of the four must-haves in every home. For this reason, DOS WaterPac Pro is designed to be more than just a water storage. It's a source, means and process of supplying water for the entire household, and in a succinct way reflects the taste of the homeowners.
—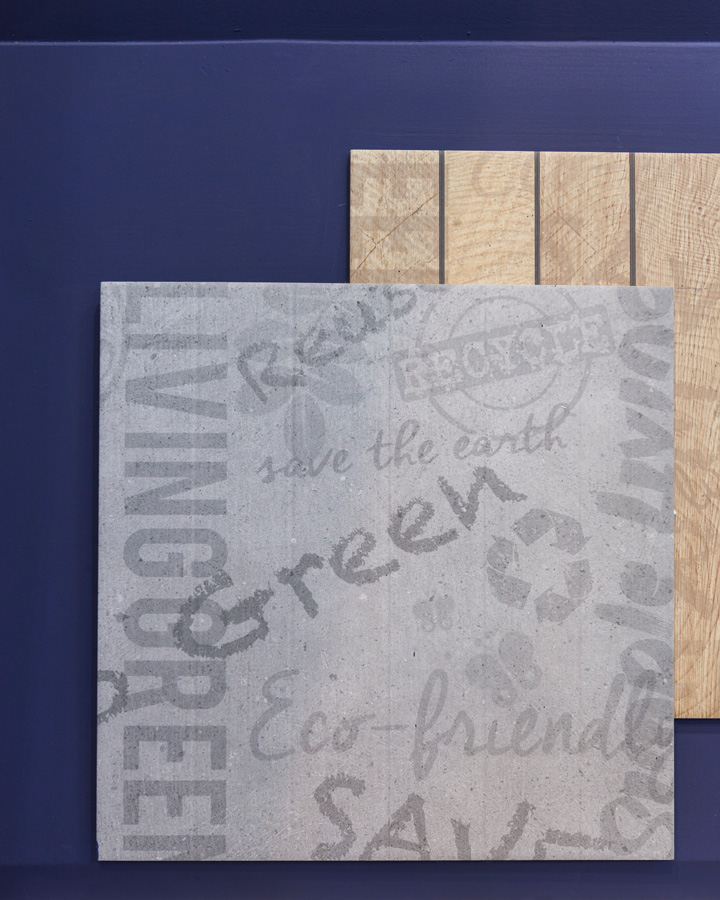 STOCK HOME BROWN: Wood-look porcelain tiles designed to reduce waste
(See the real product at Duragres Booth S305)
Stock Home Brown is a line of wood-look porcelain tiles that's part of the Recycled Tiles series manufactured by Duragres. A metamorphosis of purpose, it's made by converting waste into useable raw materials, including tiles that have been damaged in the manufacturing process. The result is an impressive array of 20×20 inch tiles for covering floors and other surfaces. In the end, the main concept is about ensuring nothing goes to waste and that every piece is made to the highest international standards.
—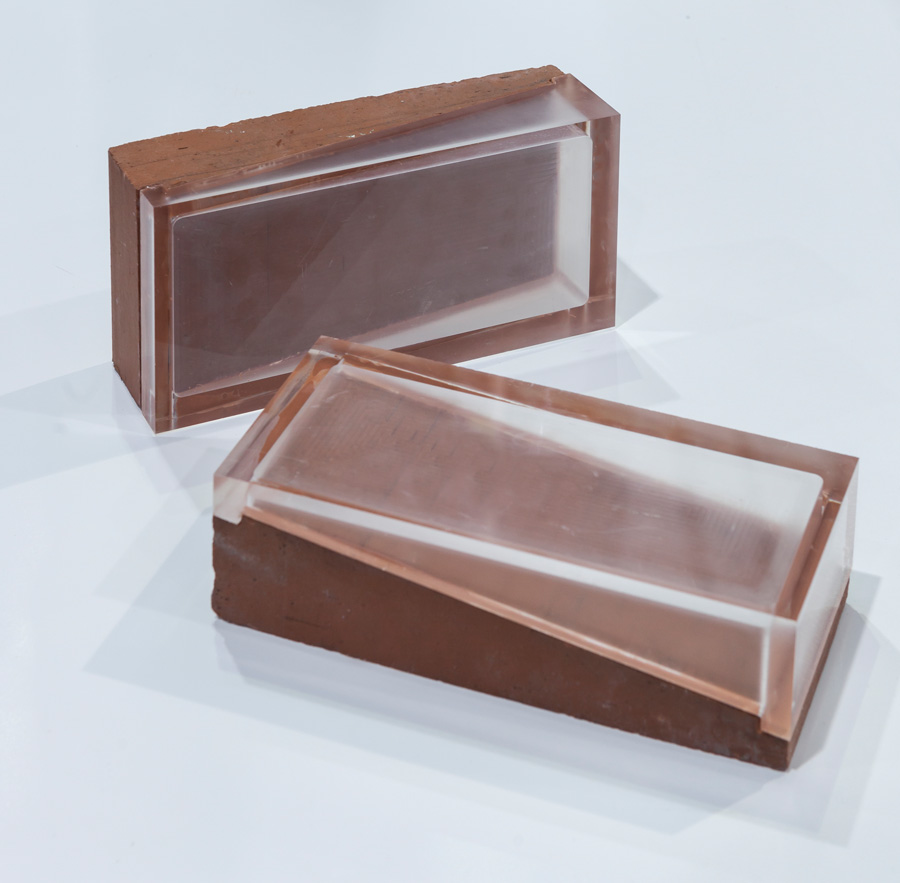 KENZAI x JUNSEKINO Architect + Design: Bricks designed to break the traditional rules
(See the real product at KENZAI Booth S212-1)
"I want a building material that allows light to pass through and provides protection from rain." Jun Sekino of the architectural firm JUNSEKINO Architect + Design has carried out a thorough search for the ideal material. The answer is a line of translucent bricks made of various raw materials binding together to form a perfect building block.
The new kind of brick is made of a mixture of clay and polycarbonate, a synthetic resin that's the strongest of all plastics. The part that's translucent is only five millimeters thick. Because it's so strong, the brick can be used to build a wall up to three meters tall with no need for a lintel across the top. It's water impermeable and allows light to pass through the part that is polycarbonate. There is practically no limit when it comes to controlling the amounts of light shining through. In so doing, the architect can use any brick laying patterns to add a new dimension to the interior living space. More importantly, it translates into a big saving on electricity use.
—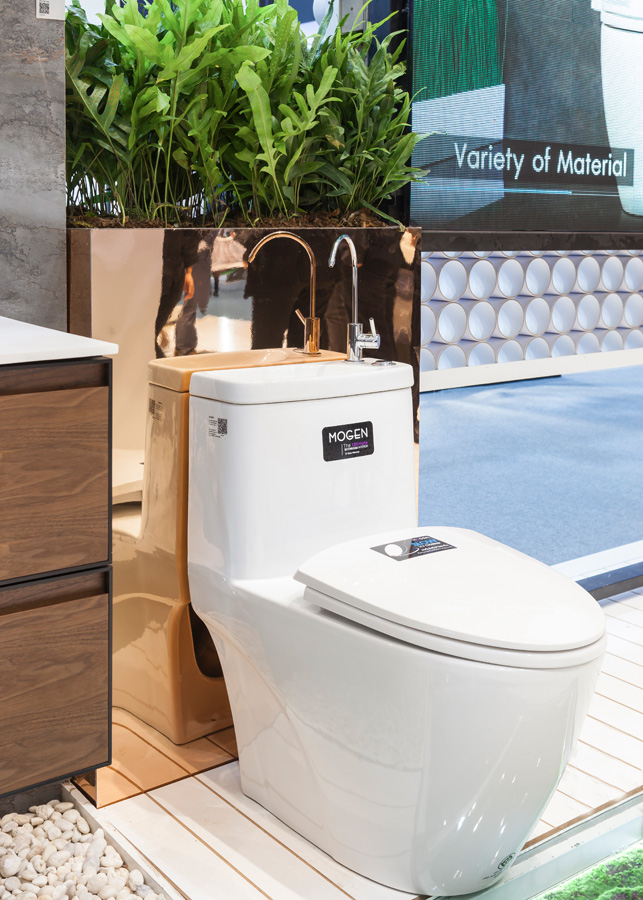 MO31 (ECO PLUS): One-piece toilet sanitary ware with washbasin and a water recycling system
(See the real product at MOGEN Booth S305-1)
Wouldn't it be nice if wastewater from the washbasin can turn around and be used again to flush the toilet? That's actually the case with M031 (Eco Plus), a revolutionary one-piece toilet sanitary ware that comes with a washbasin and a recycling system designed to cut down on water use.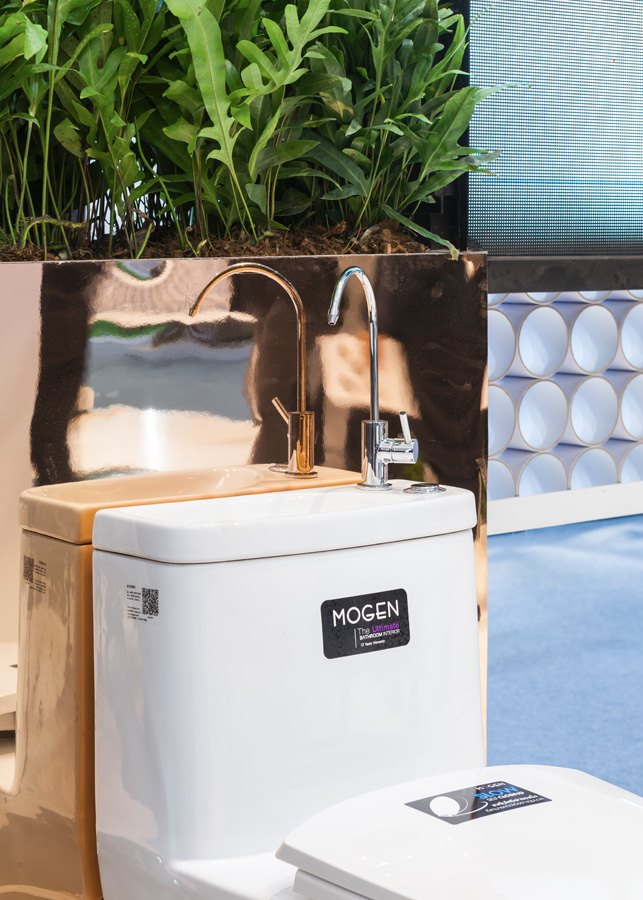 MO31(ECO PLUS) from MOGEN is the first water-saving sanitary ware system that uses Siphon Wash in coordination with Flush. Made using solid ceramic technology, the toilet bowl requires only 3 to 6 liters to flush. Innovative design ensures the toilet bowl and water reservoir is built tough, its surface smooth to the touch, and the toilet seat stable and easy to operate.
Every model in the MO31(ECO PLUS) series comes complete with an installation kit that includes hoses, clean water supply line, stop valve and rubber gasket that seals the junction between two surfaces.
—
The above-mentioned technological innovations, products and services are on view at the Architect '19 Expo that's happening from April 30 to May 5 at Challenger Halls 1-3, Impact Exhibition Center, Muang Thong Thani. There isn't much time left, and we don't want you to miss out on it.
For more information, please visit www.asa.or.th/architectexpo