/ Bangkok, Thailand /
/ Story: Urawan Rukachaisirikul / English version: Bob Pitakwong /
/ Photographs: Courtesy of Vin Varavarn Architects /
The following are excerpts from an interview with M.L. Varudh Varavarn, founder and CEO of the Bangkok-based architectural practice Vin Varavarn Architects. We had a chance to get his thoughts on design and development models. Precisely, we asked him if architectural design can bring about solutions to our social problems. Here's some useful information he shared with us.
By means of introduction, M.L. Varudh Varavarn has received wide acclaim for his commitment to innovative design and developments well suited to the place or type of the surroundings.
He has had many outstanding achievements to his credit. They range from family homes, to large residential apartment projects, to schoolhouses, hotels, vacation resorts and other establishments in the hospitality industry.
Asked what was the most difficult task in his career as architect, he said that developing a project that would play a part in resolving social problems was the biggest challenge. To a great extent there were many hurdles to overcome.
Paradoxically, it's the challenges that make a project interesting and capable of performing as intended. Even better if it could achieve successful change for a better society.
To put it in a nutshell, it's up to the architect to turn challenges into positive possibilities.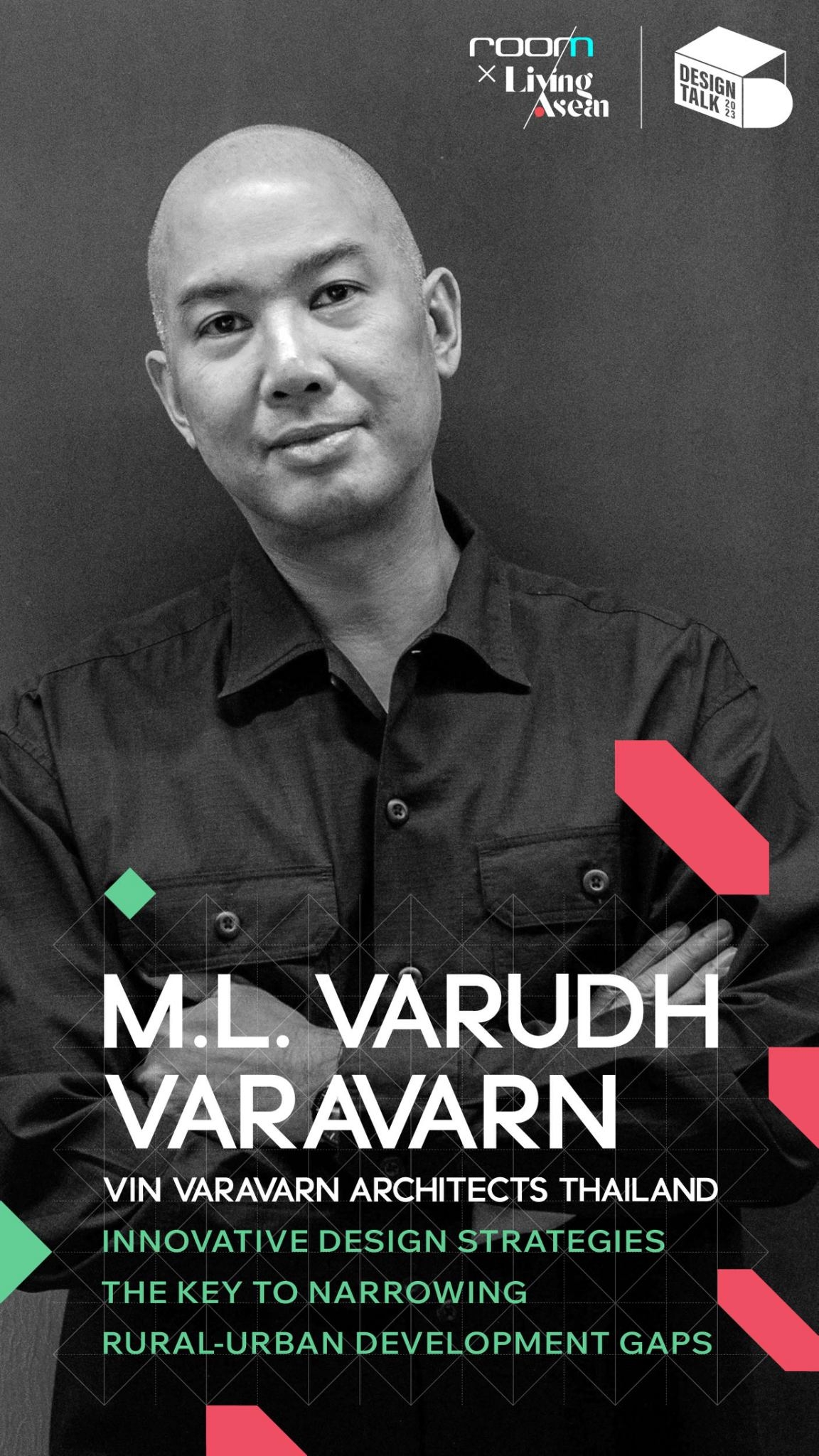 Let's catch a glimpse of his ideas before listening to him speak at the upcoming room x Living Asean Design Talk 2023 on the theme of "URBAN FUSION / RURAL FLOURISH: Interweaving Urban and Rural Designs." The conversation event will take place on Sunday August 6 at the room Showcase zone inside Baan Lae Suan Fair Midyear 2023 at BITECT Bang Na, Bangkok.
---
Q: To begin with, how would you define your work in design and architecture?
A: All the time, I have tried to avoid defining the nature of my design. As far as I am concerned, it's entirely up to the viewer to reflect and form an idea about what they see.
Speaking of my approach to the job, it's not about drawing attention to the feature or quality that identifies us at Vin Varavarn Architects. Rather, the design of everything should be perceived or interpreted for the story it tells, the meaning it conveys and what purpose it serves. That's the way I see it.
Above all else, we will do our design based on the totality of the circumstances and with a view to solve problems that come with it.
The challenges that we face oftentimes will inspire innovative ideas to create a well-thought-out form that works. This is the feature clearly evident in the designs that we have done up until now.
There is more to it than trying to achieve the pleasing aesthetic alone. Rather, it's about presenting a quality that's original and unique in every project that we do.
I'm referring to the distinctive attribute that's consistent with the context of a place, the environment, and the project's ability to fulfill user needs.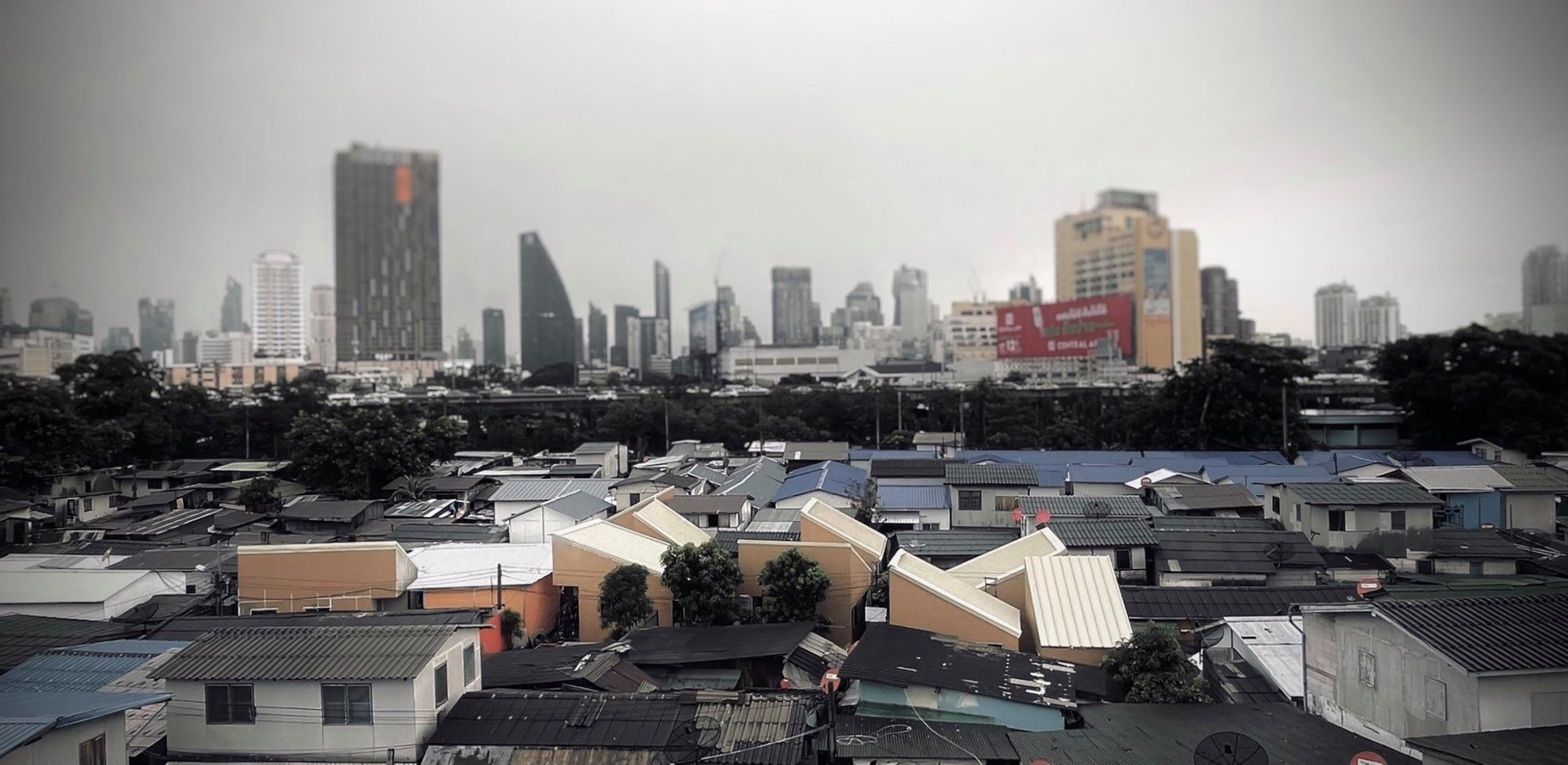 Q: What is your perspective about Tropical Architectural Design?
A: I see it as the concept of central importance that every architect should follow. It's a crucial stage in deciding upon the look and functioning of a development project.
In this day and age, Tropical design isn't an option anymore. Rather, it's a must-have. And this is particularly true not only in Thailand but also across Asia, even in other parts of the world that share similar prevailing weather conditions. It's a responsive design that solves problems in the environment, using materials sourced directly from a locality and well suited to local lifestyle needs.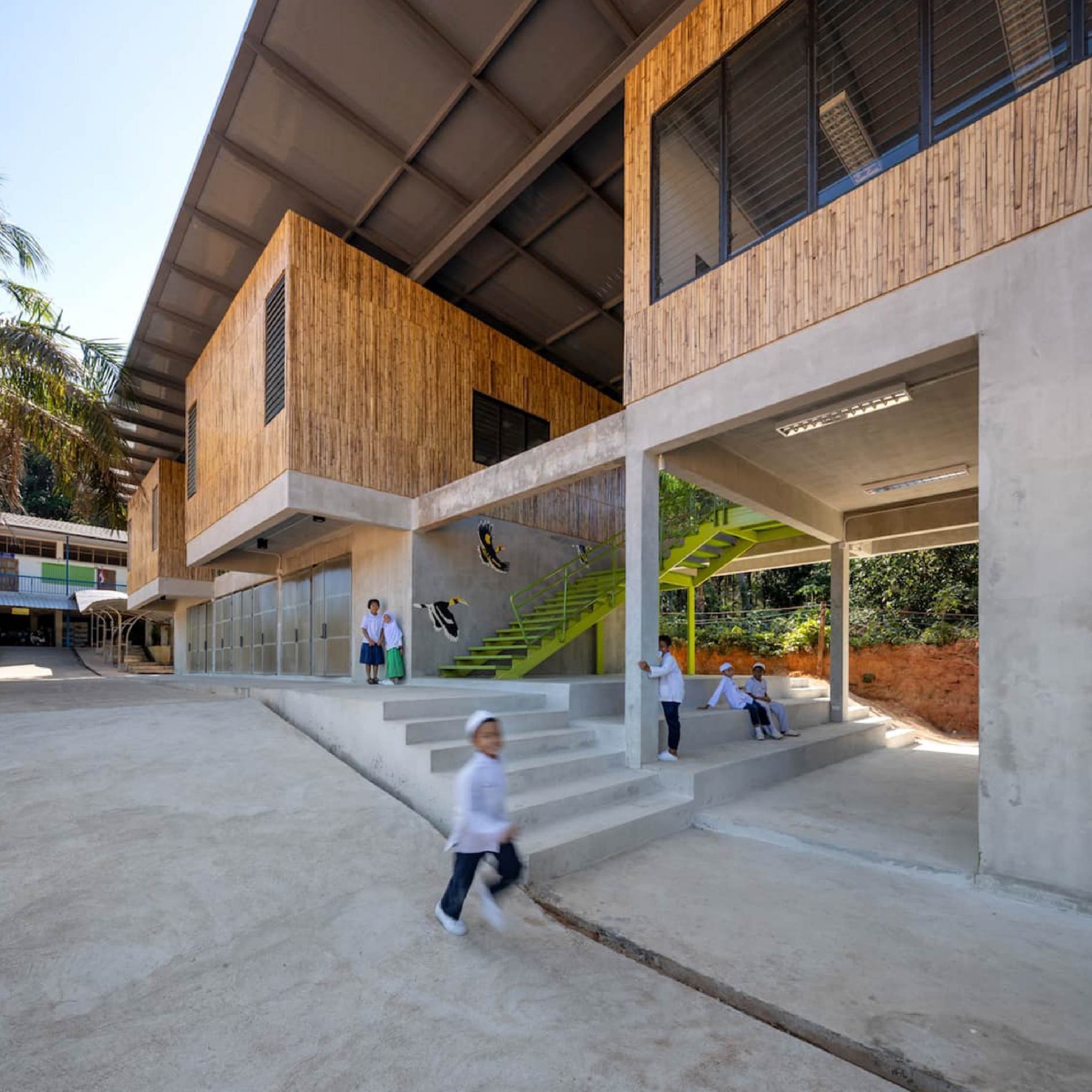 Q: Give me a few examples that speak volumes for your design studio, be it completed or experimental.
A: Certainly. Every project we've done is unique in its own special way. Some are created because we want to build them, in a way contributing to society. Others are experiments aimed at assessing certain features of design.
First, the Ban Huay San Yaw Withaya School. In this development project, we faced countless obstacles to begin with.
After a site analysis, looking into the geographical and infrastructural context of the place, we were able to successfully turn crisis into opportunity, at least from the point of view of architecture.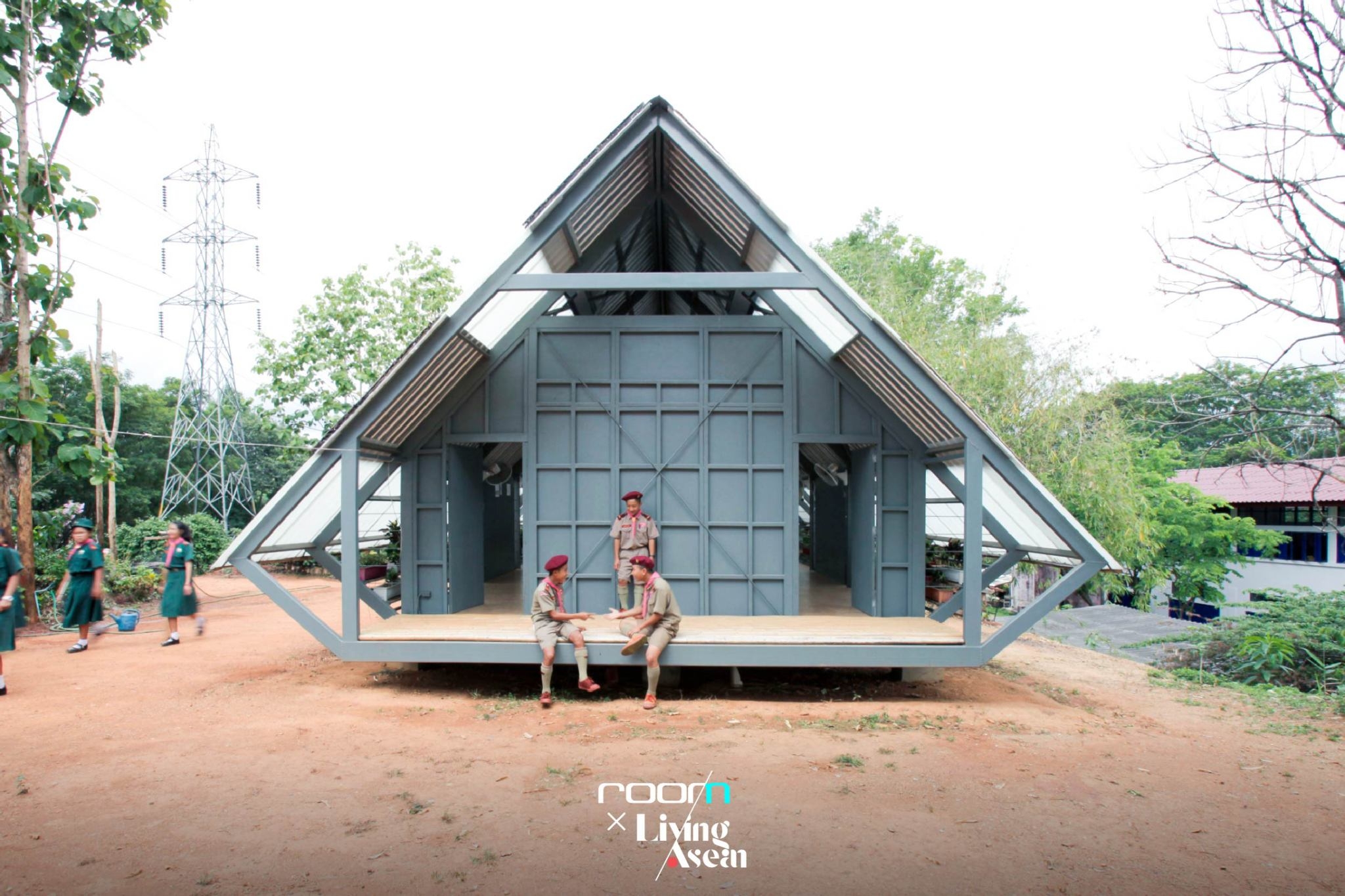 Then, there's PANNAR Sufficiency Economy and Agriculture Learning Center, an experiment undertaken to spread information about a modest but sufficient scale of living. It was a cross-sector collaboration involving members of the community, project owners, architects and building contractors.
The result was a building in which scientific knowledge combines with local experience in Tropical design. In other words, it's a hybrid of technological innovations and good judgement in the locality.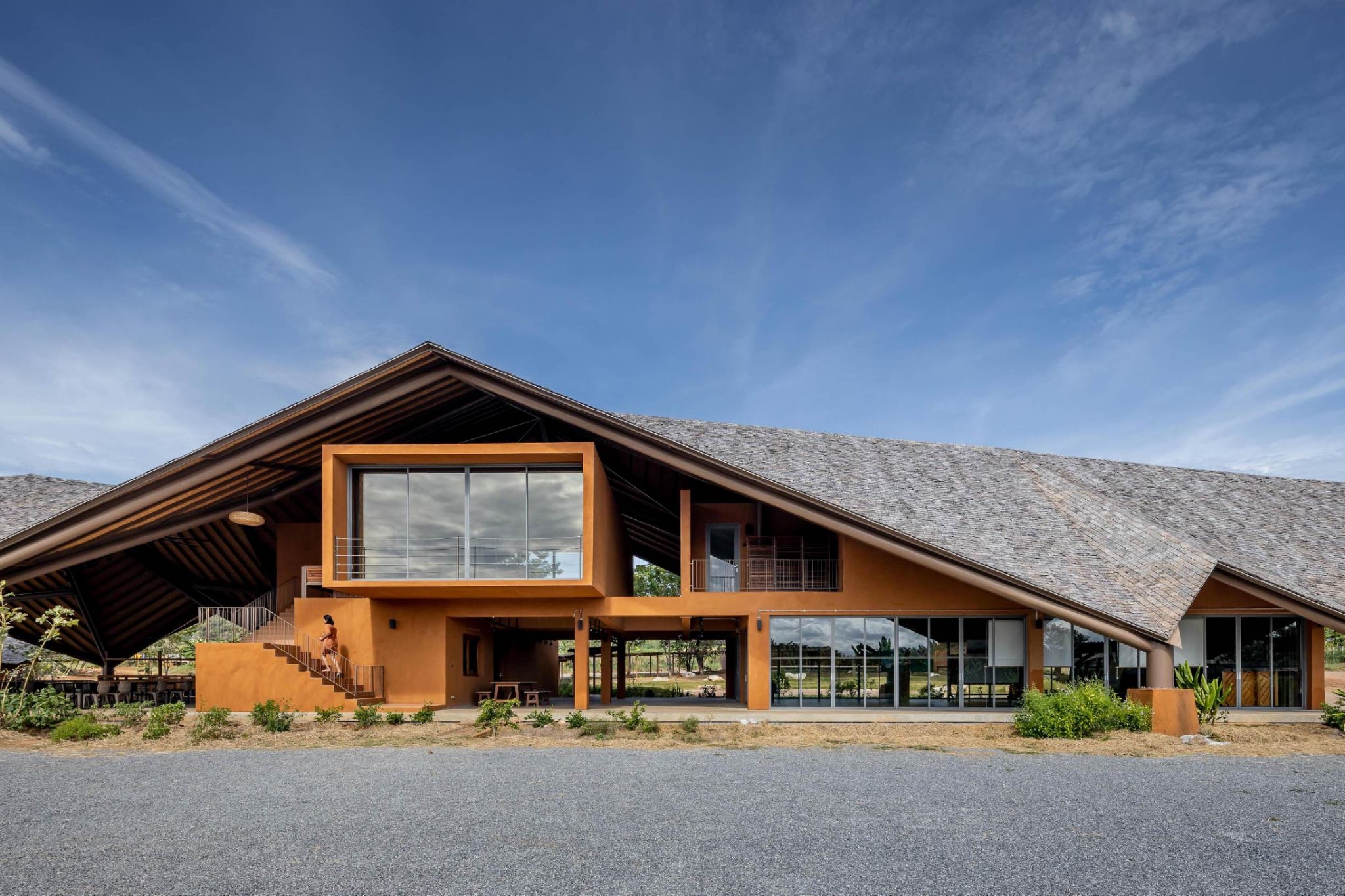 Q: In your view as an architect, what do you think will bring a positive change in society as well as urban and rural development?
A: From my point of view, I want to make progress, not change. But if we're happy doing our work and be a part of the solution, then we can make a positive change in our community, given the still wide social gap.
An architect has a role to play toward reducing social gaps by creating well-thought-out design that brings benefits to people in every sector of the economy and society as a whole.
Nonetheless, getting started is the hardest part in helping society. But once you get your foot in the door, get involved in your community and do your shares of a joint activity, then it's more fun.
It brings meaning and purpose in life, and whatever you do soon become less difficult. There may still be minor issues along the way, but hey, that's perfectly normal. Just fix it and move on.
---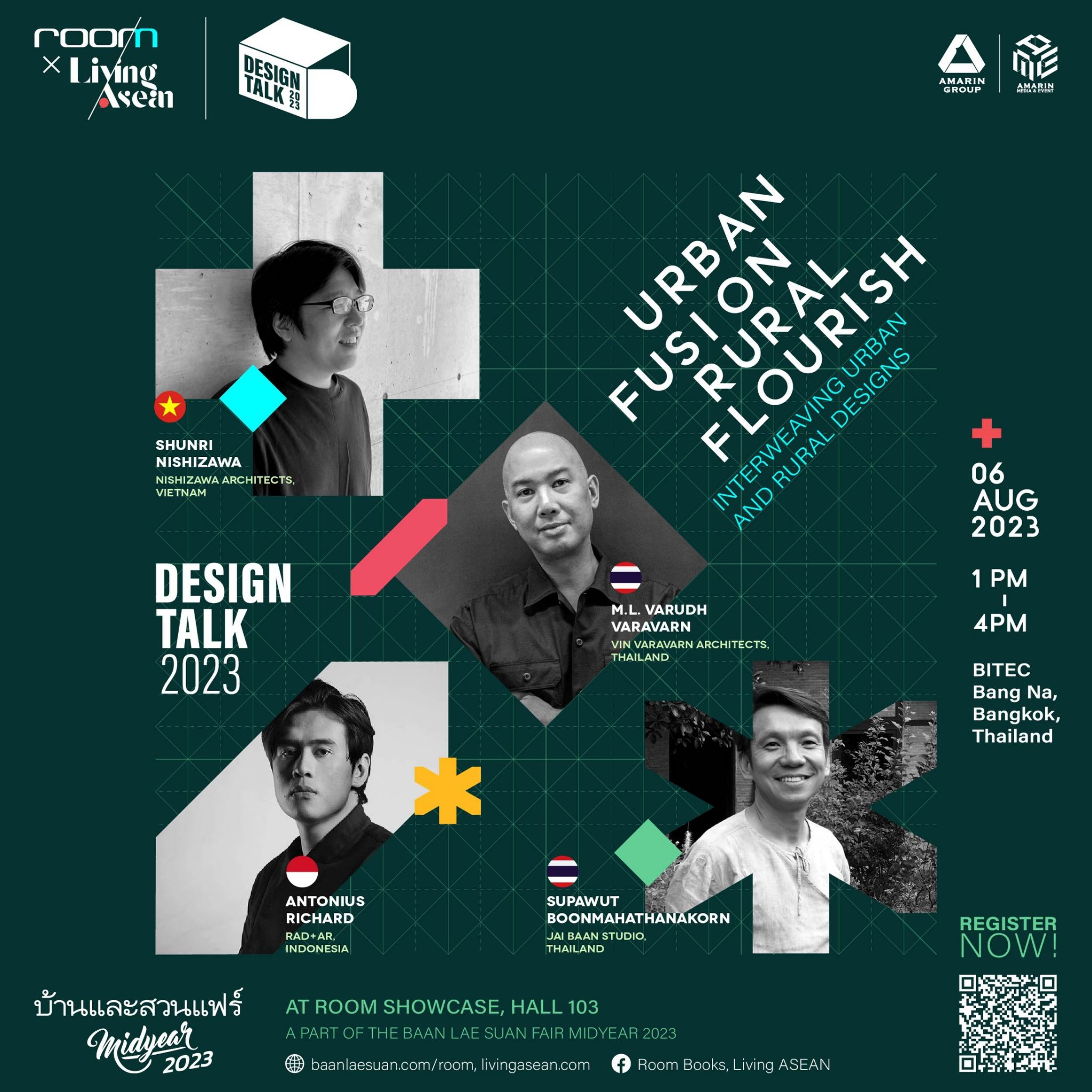 Find out more about public space design architecture and ideas for a possible course of action toward narrowing social gaps similar to the above-mentioned projects at the upcoming room X Living Asean Design Talk 2023.
It's an opportunity to meet up with M.L. Varudh Varavarn, founder and CEO of the architectural firm Vin Varavarn Architects of Thailand, and a panel of experts from three ASEAN countries.
This year's conversation event is on the theme of "URBAN FUSION / RURAL FLOURISH: Interweaving Urban and Rural Designs." The Talk is scheduled for Sunday August 6 at the room Showcase zone inside BaanLaeSuan Fair Midyear 2023. Admission is free. Hope to see you there!
By the way, seats are limited.
For more details: https://livingasean.com/special-scoop/room-x-living-asean-design-talk-2023-urban-fusion-rural-flourish-interweaving-urban-and-rural-designs/
Register to attend at: https://amarinfair.com/booking/room-x-living-asean-design-talk
---
You may also like…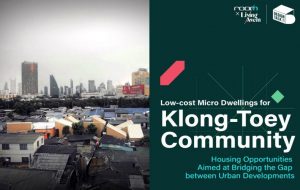 Low-Cost Micro Dwellings for Klong Toey Community: Housing Opportunities Aimed at Bridging the Gap between Urban Developments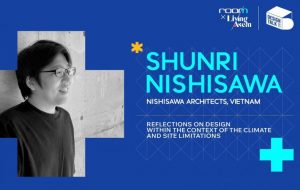 Shunri Nishizawa, Nishizawa Architects: Reflections on Design within the Context of the Climate and Site Limitations