/ Petaling Jaya, Malaysia /
/ Story: Wuthikorn Suthiapa / English version: Bob Pitakwong /
/ Photographs: Sitthisak Namkham /
Ever wonder why this is a dream house for kind pet owners and their feline companions? Check this out.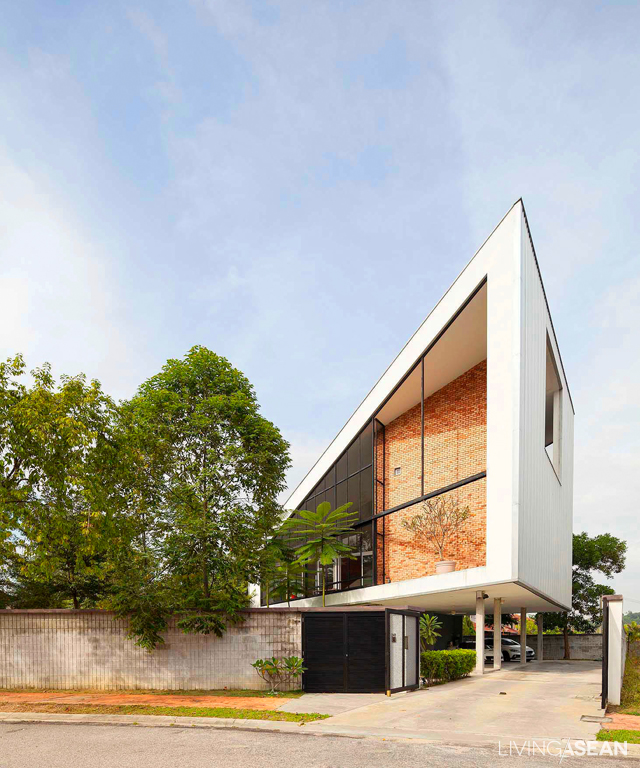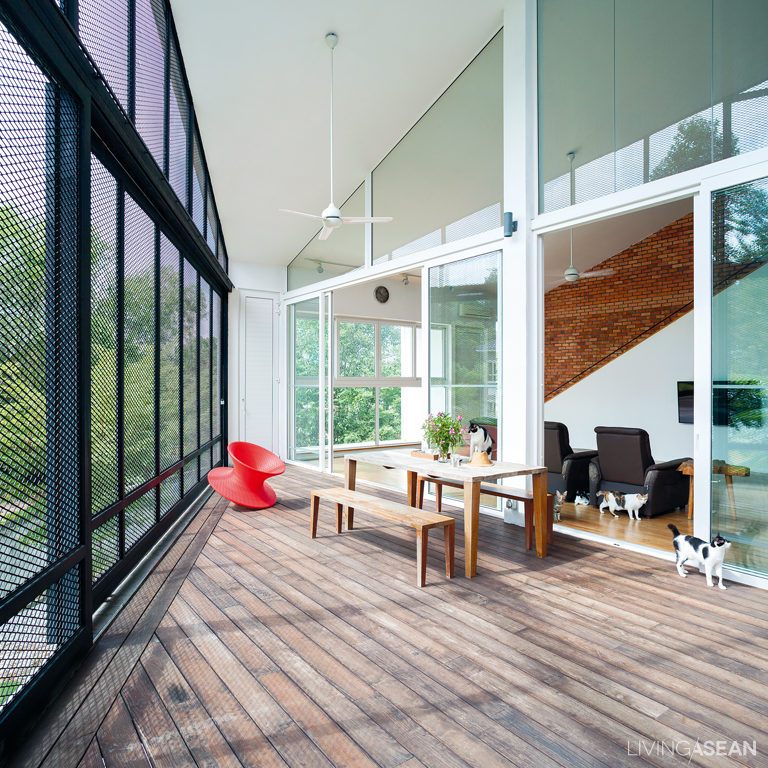 "I live with my wife and our seven cats in this house," said Chan Mun Inn of Design Collective Architects (DCA).
"There used to be only four, but I adopted more cats. So I ended up with seven of them. They were the reason that we left our old apartment and built a new home in the suburb."
The apartment back in Kuala Lumpur was a bit chaotic. He made a good decision. The new house in suburban Petaling Jaya, Selangor turned out to be an expedient solution. Now he can work in the comfort of his new home and occasionally go to meetings in the city.
In the process, the quality of life for him and his family, as well as that of the cats, has improved markedly.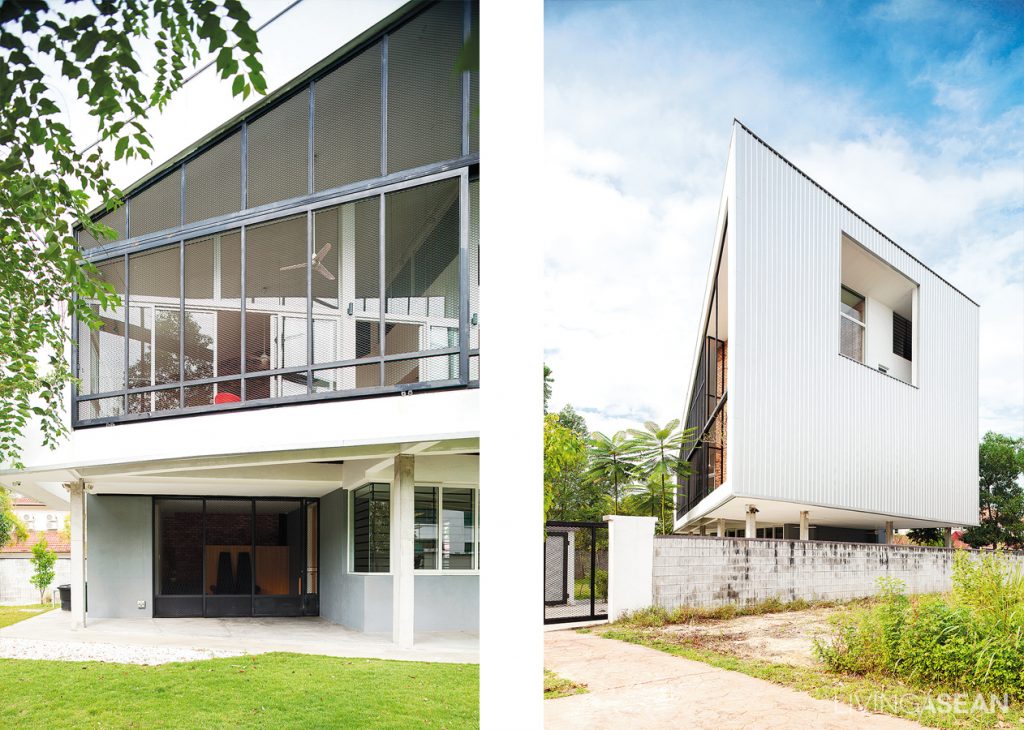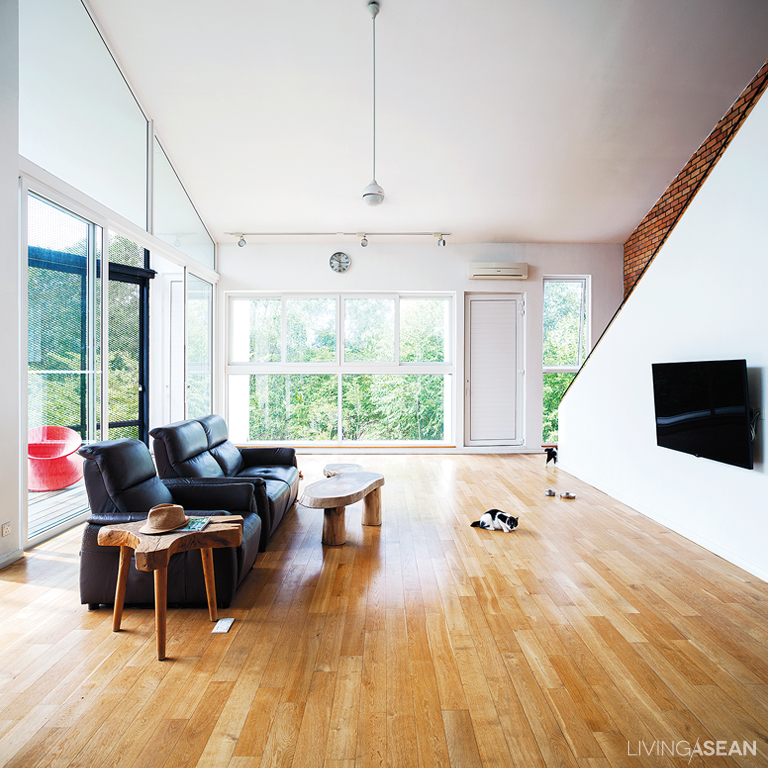 The design is inspired by Rumah Melayu, the Malaysian version of houses of stilts, the difference being that this one is crafted of modern materials and utilizing new technologies.
The new home boasts high ceilings for a light and airy feel. Correct orientation allows it to take advantage of certain aspects of the surroundings.
Take for instance, the pinnacle of the steeply pitched roof, which is set at an angle that effectively shades the house from the scorching afternoon sun.
This results in thermal comfort in the interior living spaces. The first floor is set aside for a carport, storage spaces, and a gym, while the entire upper floor provides ample spaces for modern living.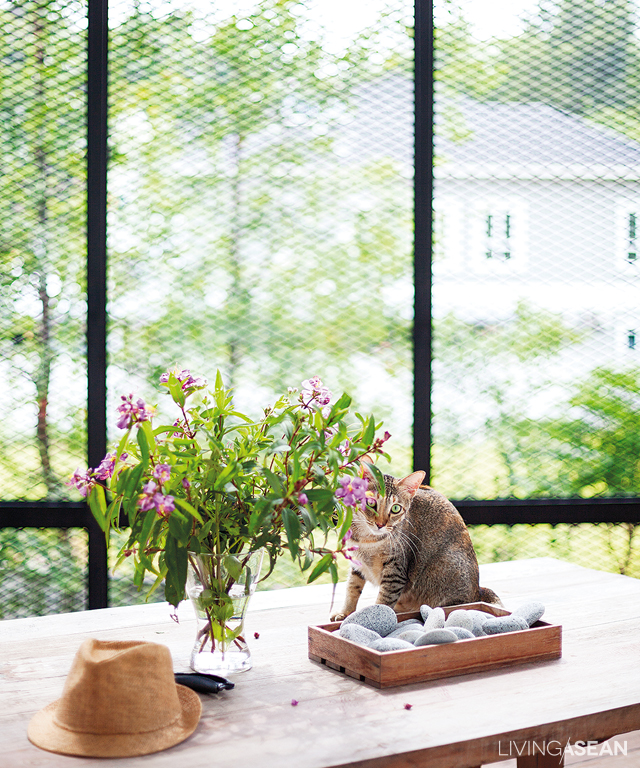 It's obvious the architect designed the new home with his cats in mind. The entire front façade is wrapped in mesh panels from top to bottom to protect the cats from wandering off or going into harm's way.
In the meantime, they keep the domestic feline population from coming in contact with stray cats. Attention to detail ensures that every door closes securely. Even door knobs are carefully thought-out so that no cat can open them.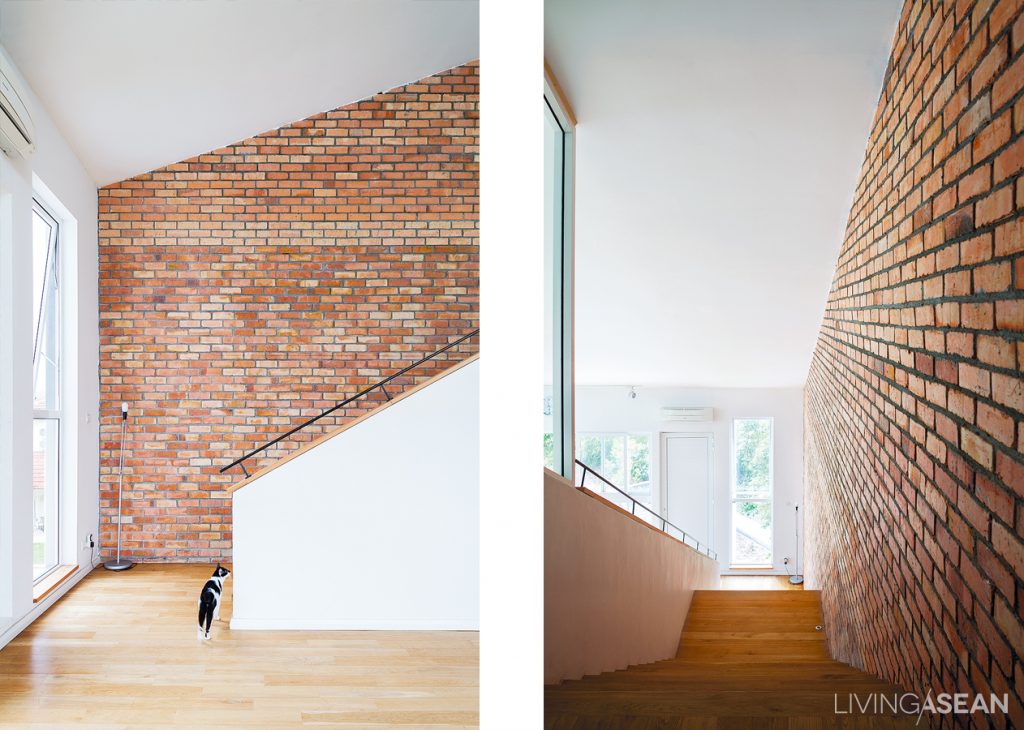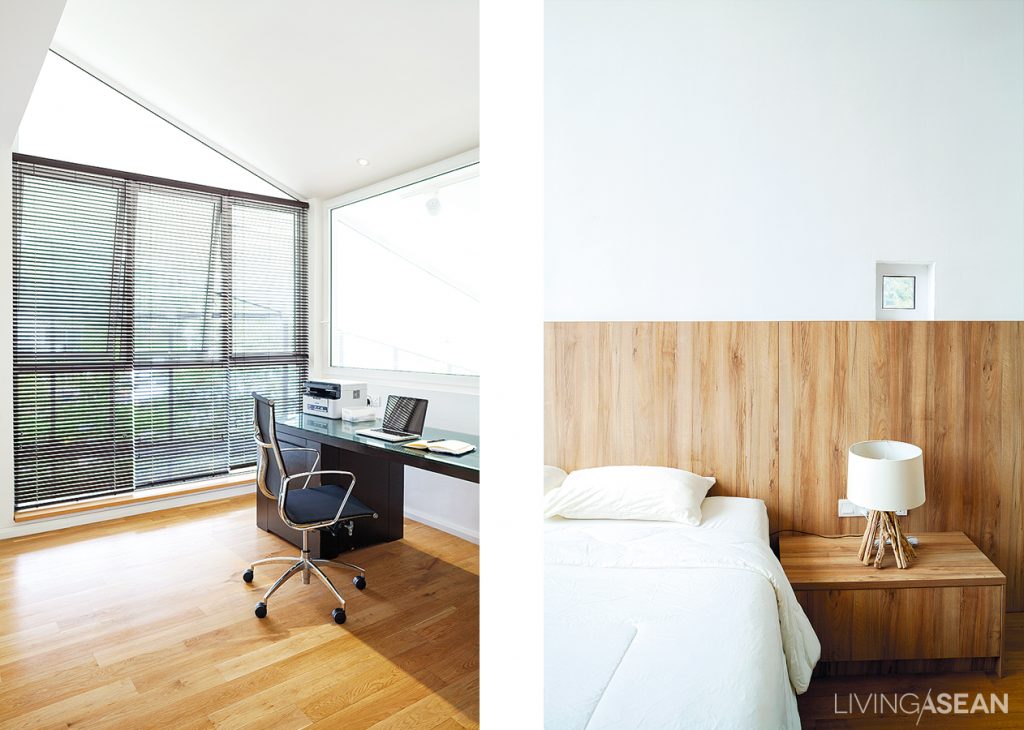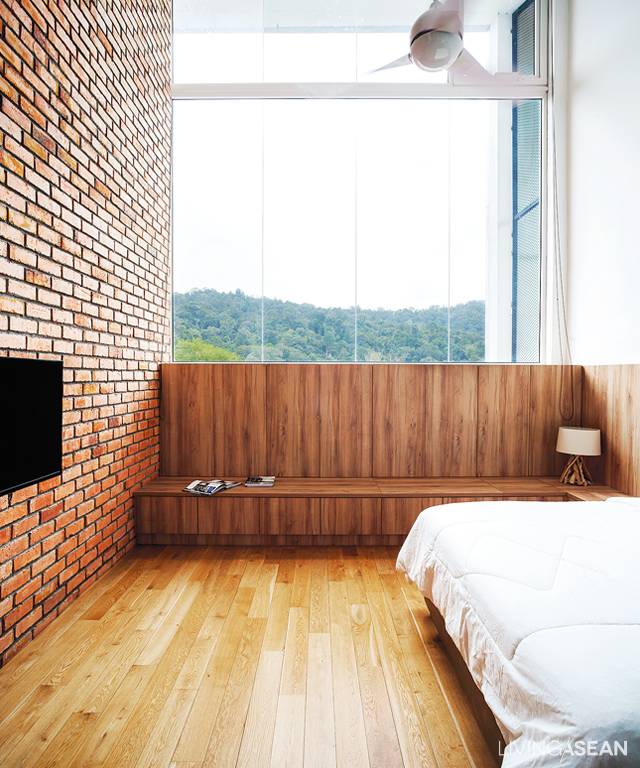 The awesome design ensures the surrounding landscape can be seen in full view from the master bedroom. Well, at least for now. Everything changes. "The view from my bedroom will be the same until someone buys those hills," said the architect.
This has been a story of kind pet owners and their feline companions. In such a beautiful home, they can live happily ever after.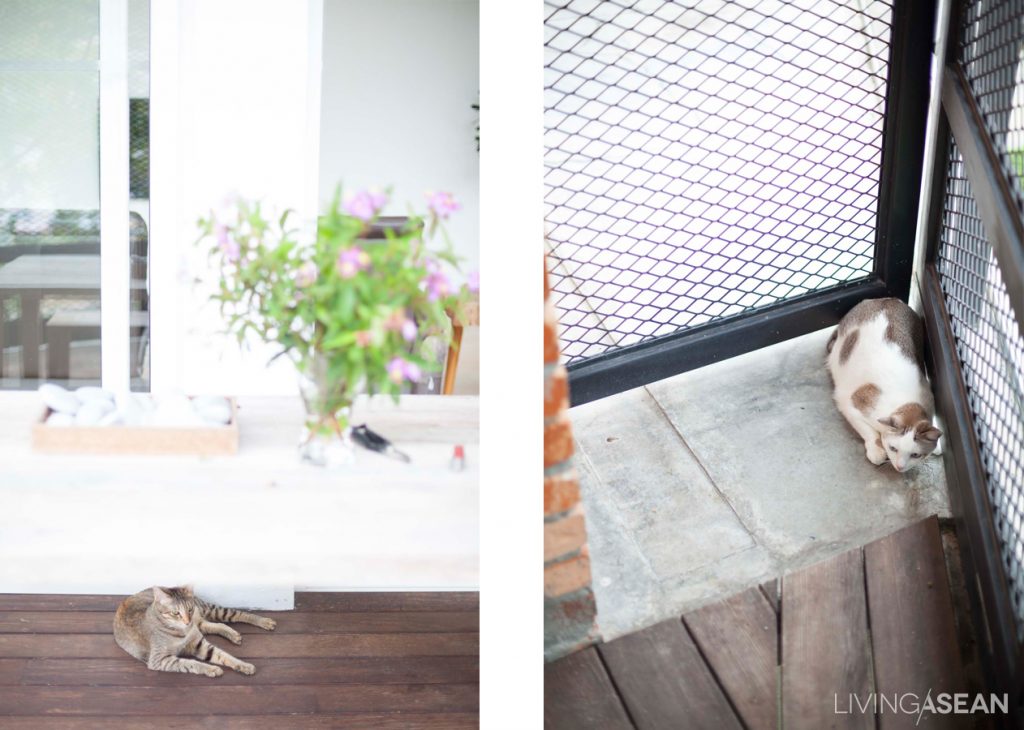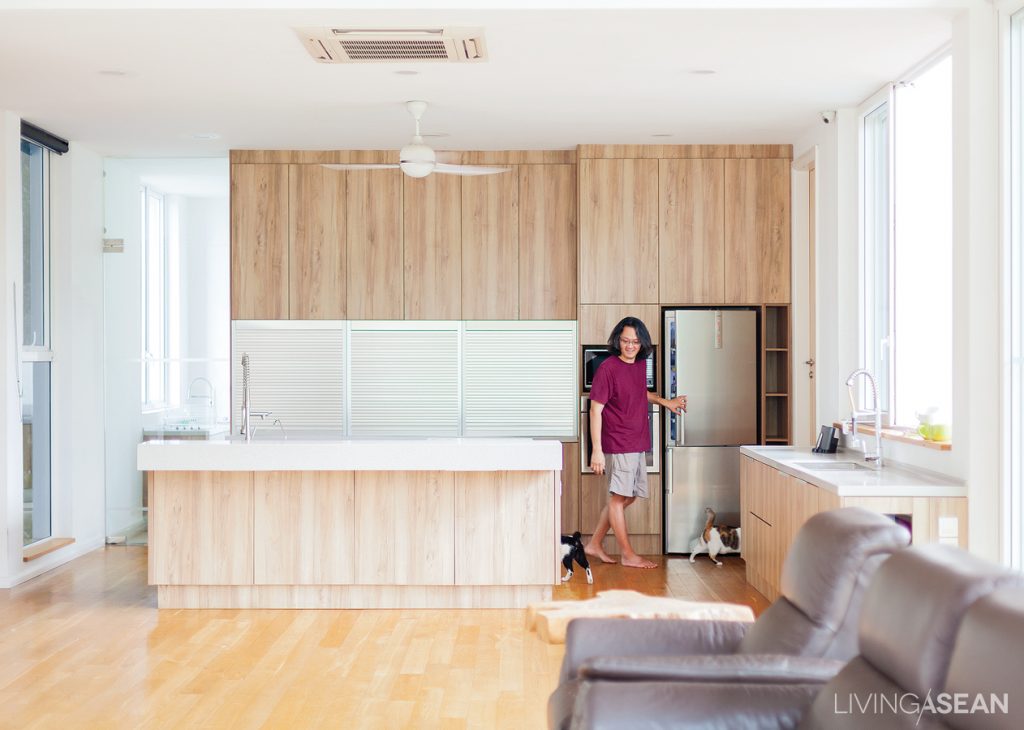 ---
Owner/Architect: Chan Mun Inn of Design Collective Architects
---