Vietnamese architecture studio, Tropical Space, has designed a new modern tropical house, made from brick and concrete in Vietnam's Long An province. Inspired by the Vietnam traditional structure, the bare brick house is located on a land parcel of 750 square meters, accompanied by 3 separate spaces and slope roof while using a modern and strong architectural language.
/// Vietnam ///
Story: Nawapat, Nipapat Dusdul /// Photography: Oki Hiroyuki /// Design: Tropical Space
The thing that never changes is that most Tropical Space's design works make use of bricks partly because they are inherently Vietnamese material and indigenous to the area. At the same time, with a deep understanding of Vietnamese culture and climate, they are committed to the use of environment-friendly building practices and sustainable material selection.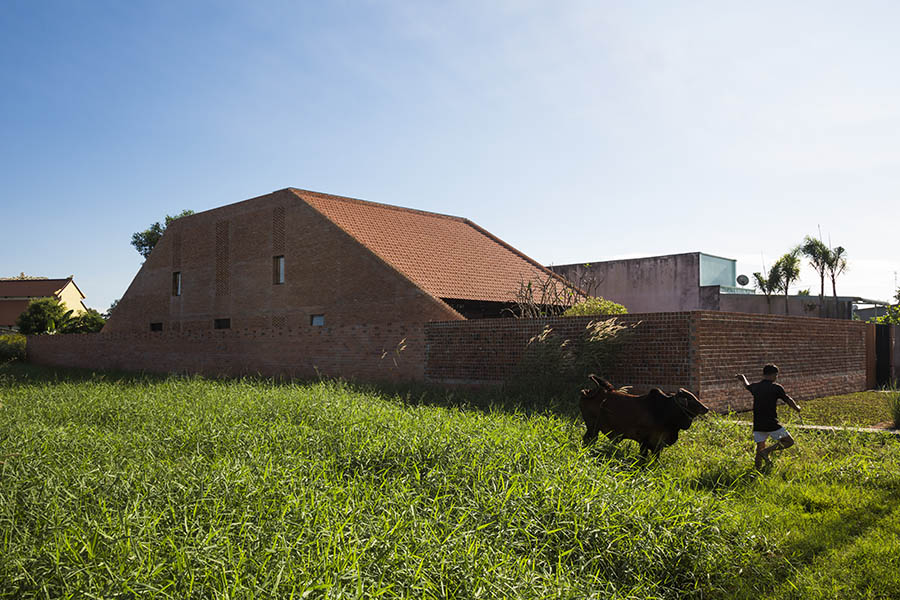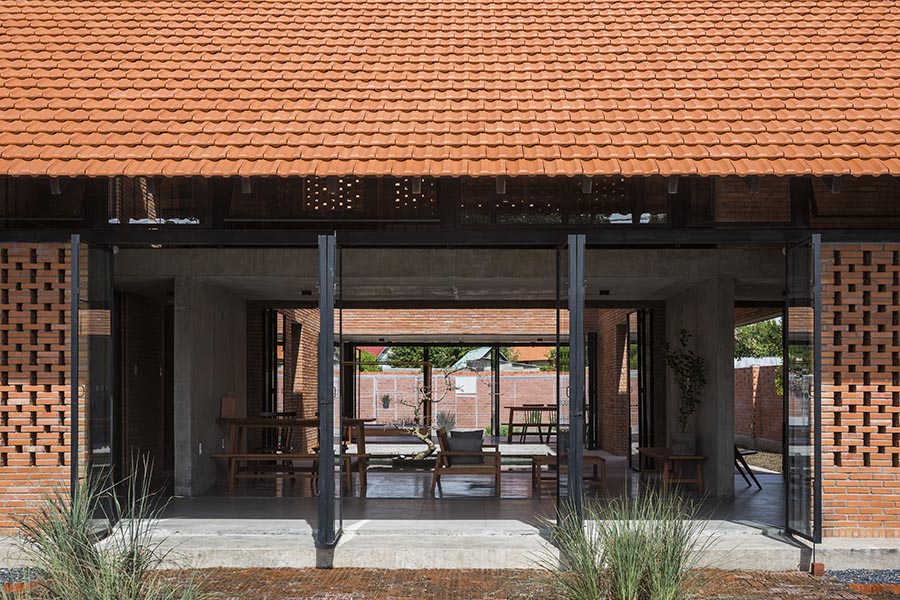 The Long An House has designed for hot and humid climate and is maximizing the ventilation efficiency by dividing the roof into two parts and having a court yard; then allocating two corridors to connecting the roof. This way has created a court yard and big walls. These porous walls can allow breeze to flow through the house.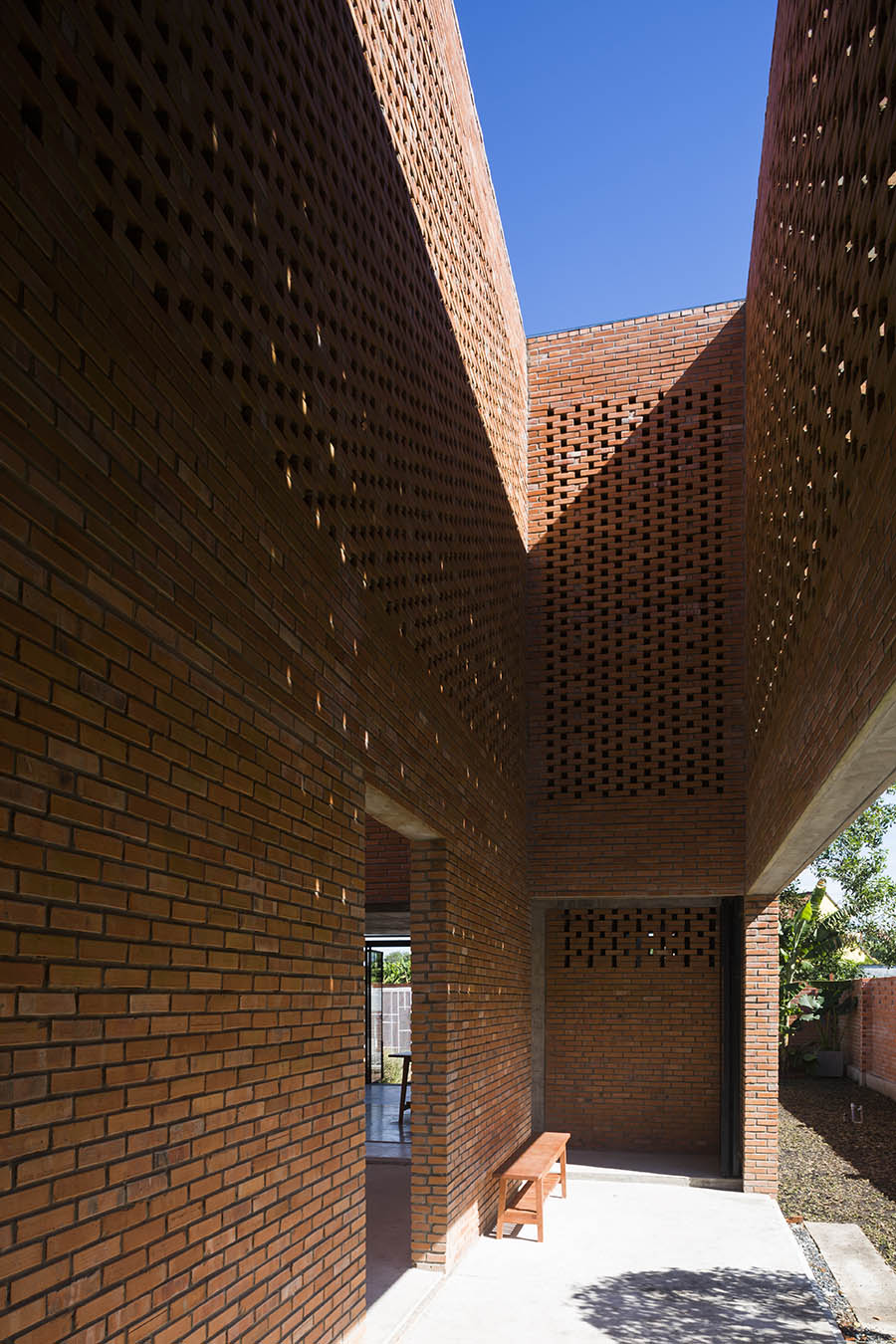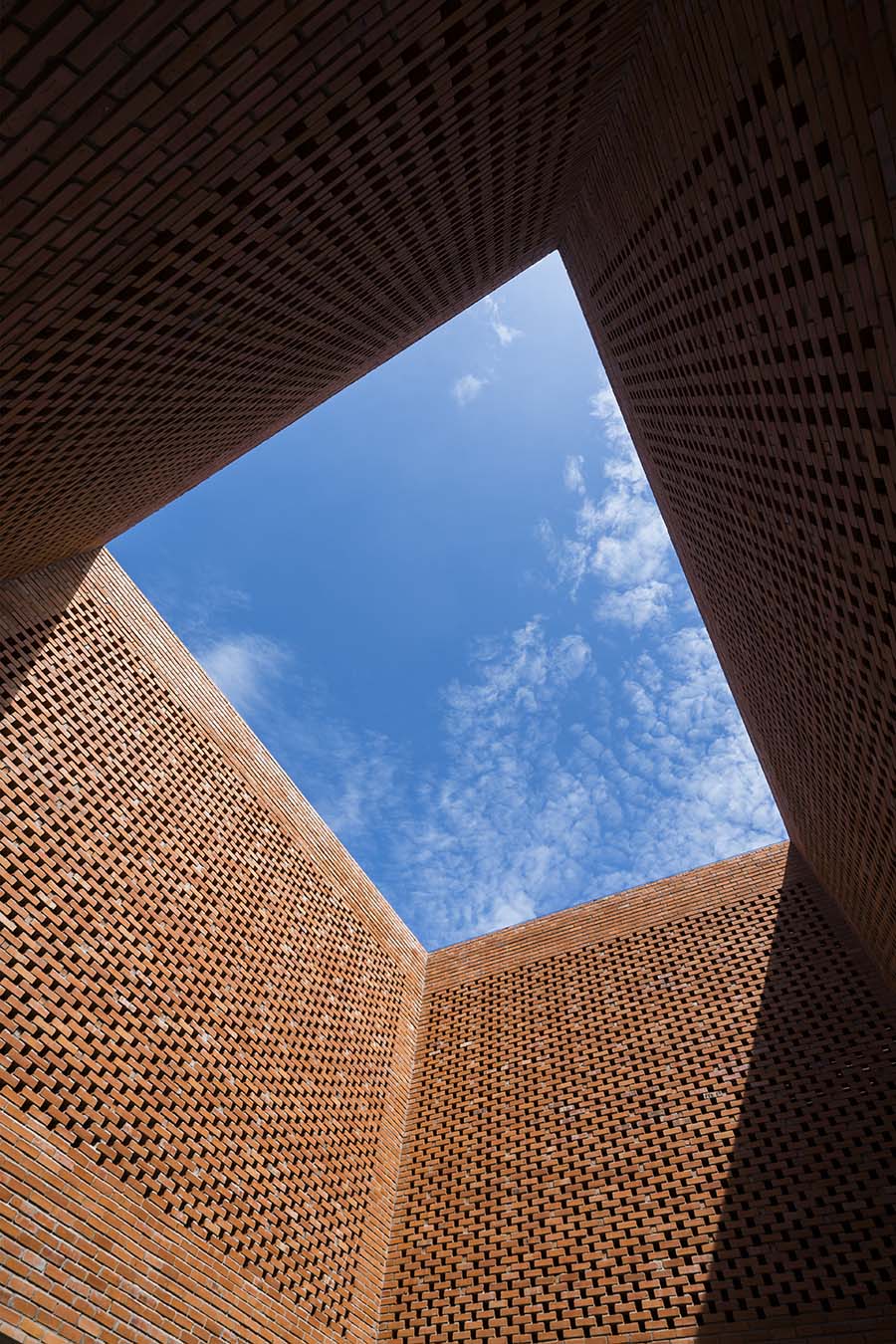 The Vietnam traditional house is stretched from front to back creating continuous functional spaces. These spaces' boundaries are estimated by light with different intensity and darkness. With this layout, the wind can flow through the house in every season.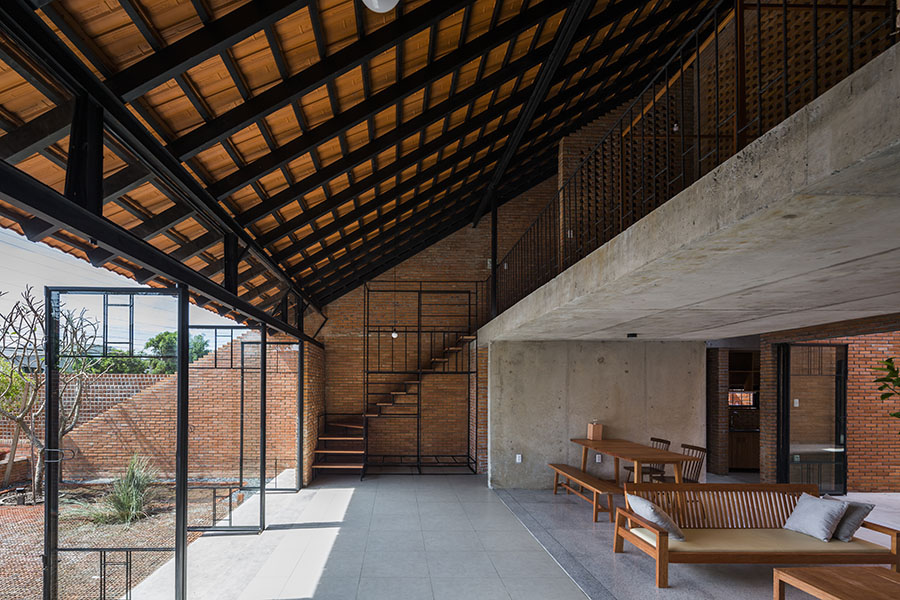 The front yard of the house is made by the hollow clay which can absorb the rain and cool down the floor in summer heat. Next to the yard is a buffer space which created the light transition from the yard to the living room, dining room and bedroom.
The kitchen area, located in the north side along with functional spaces, is suitable for traditional cooking and spending precious time with family.
The mezzanine accommodates with two bedrooms. All spaces between relaxing area, reading area and a long corridor are connected, having two stairs on both ends because the design team wants to have a continuous space between the functional areas inside and outside the house, so that the children can play and move freely, throughout the house without being confined by separate walls.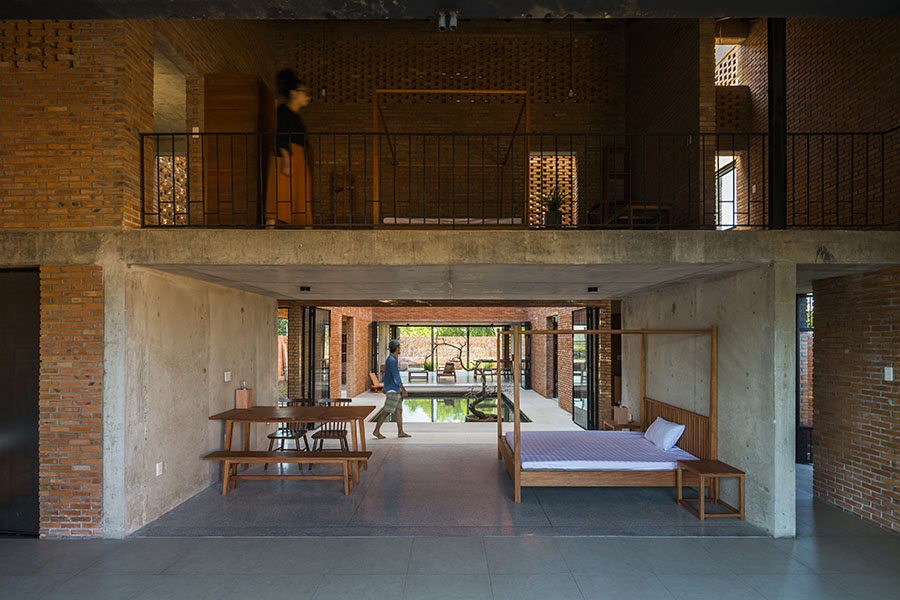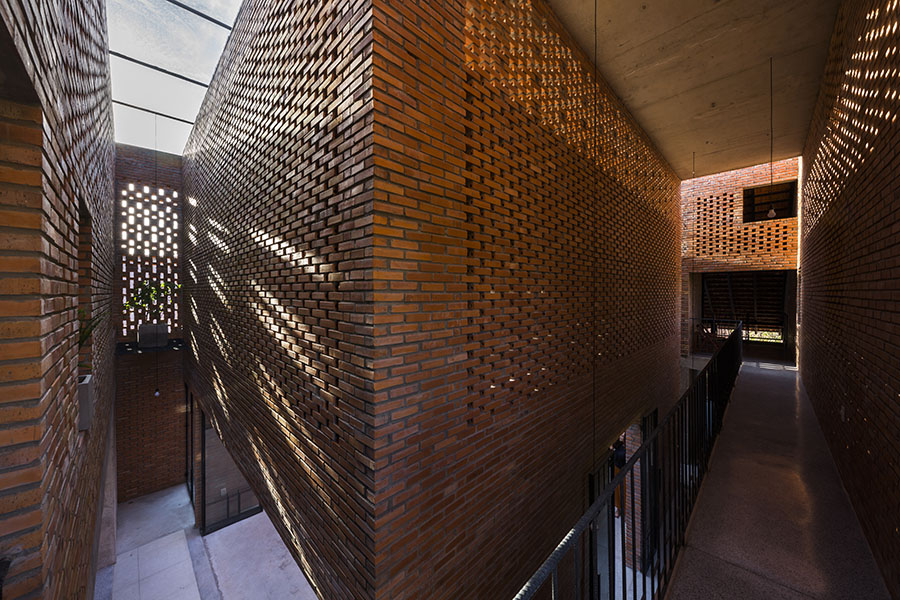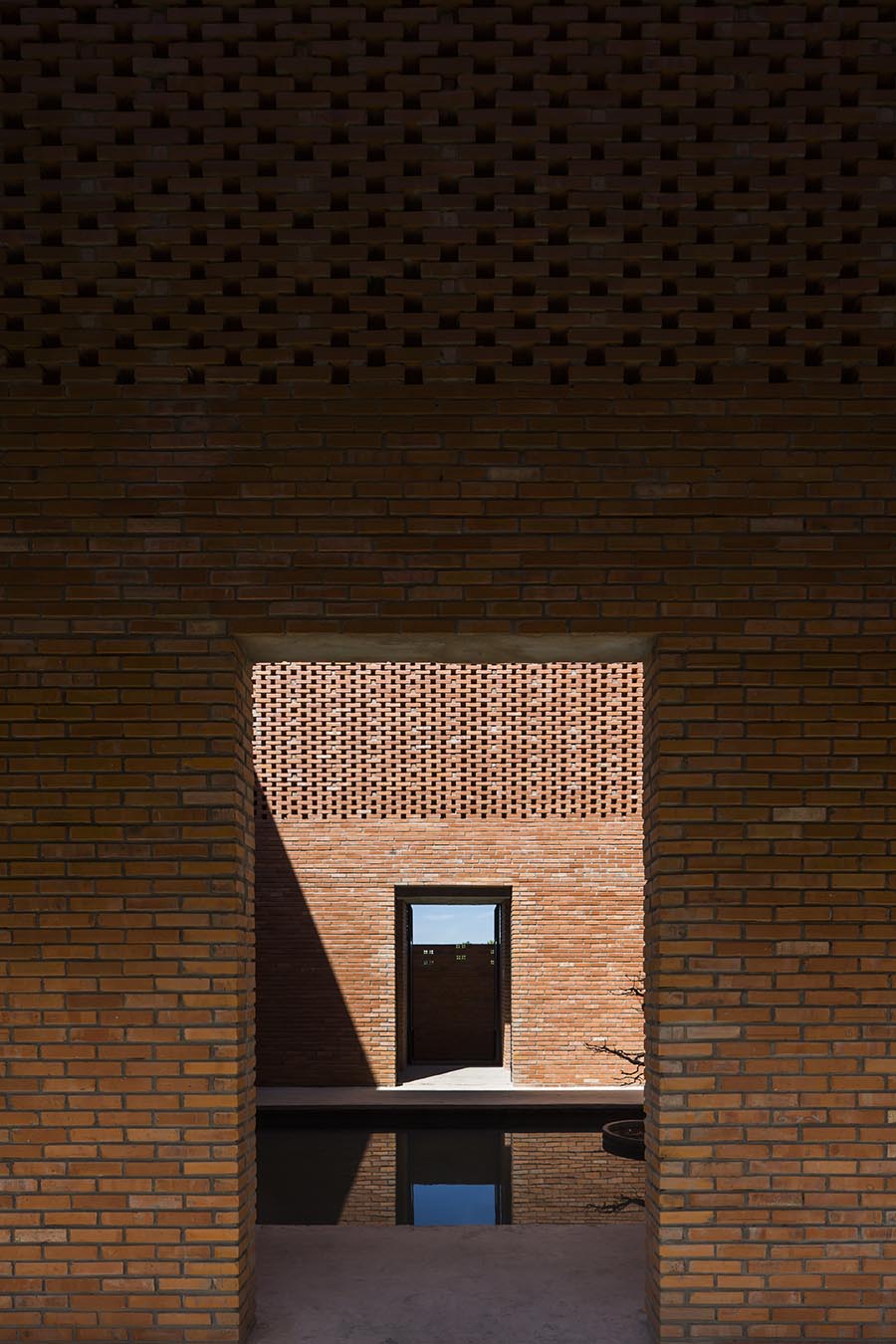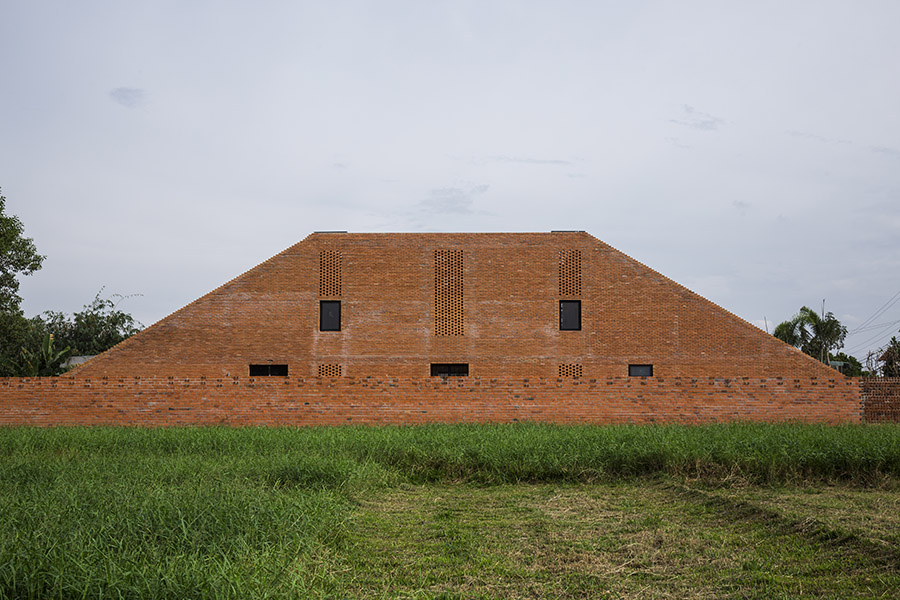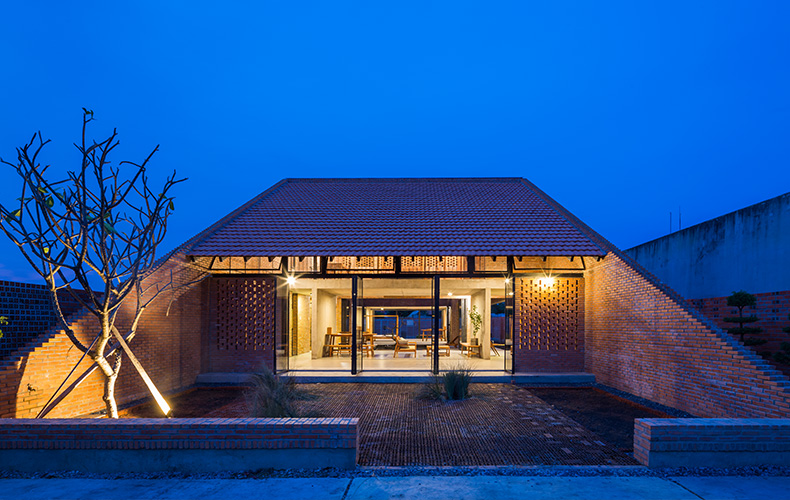 You may also like…