An attractive brick house in Vietnam's Long An Province is the pride and joy of Tropical Space, a homegrown design studio specializing in mixing traditional Vietnamese brickwork with modern architectural styles.
/// Vietnam ///
Story: Nawapat, Nipapat Dusdul /// Photography: Oki Hiroyuki /// Design: Tropical Space
Inspired by the beauty and durability of brick, Tropical Space recently built the innovatively designed home on 750 square meters of land. The sloped roof house plan combines three separate living spaces into one modern home with strong architectural language.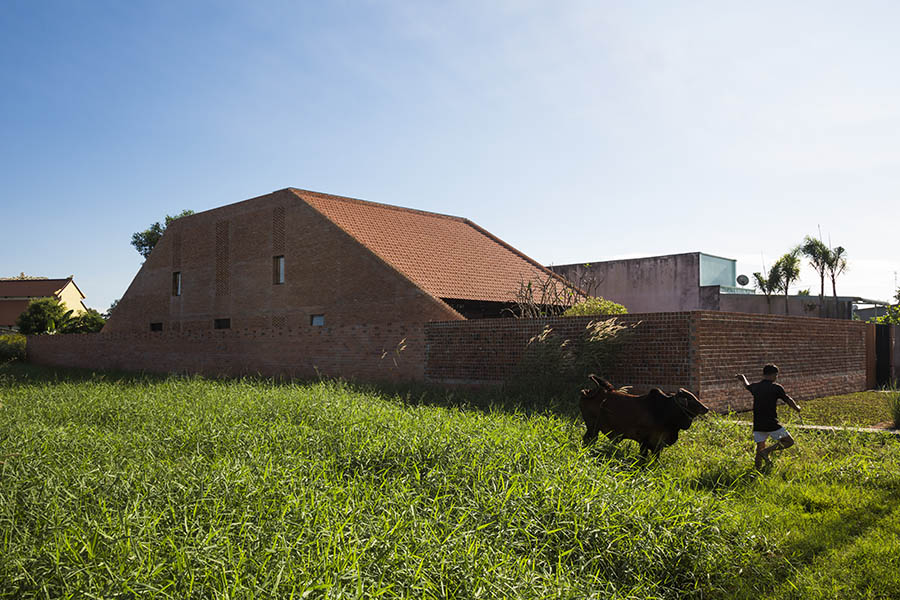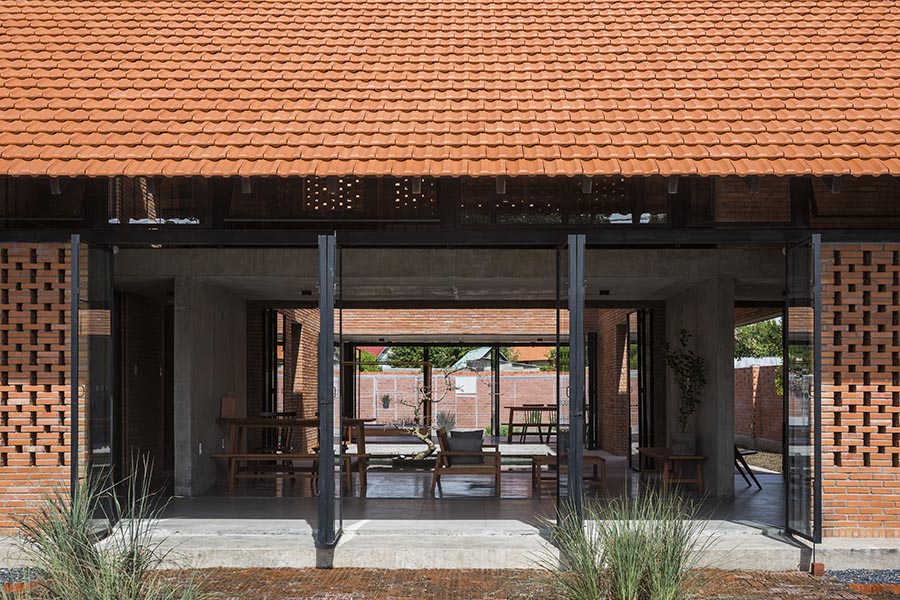 The result is a beautiful blend of the traditional and the modern. There's something that never changes. Brick is used here because it's inherently a Vietnamese material used in building construction, and it's indigenous to the area.
At the same time, with a deep understanding of Vietnamese culture and climate, the architects at Tropical Space are committed to the use of environment-friendly building practices and sustainable material selection.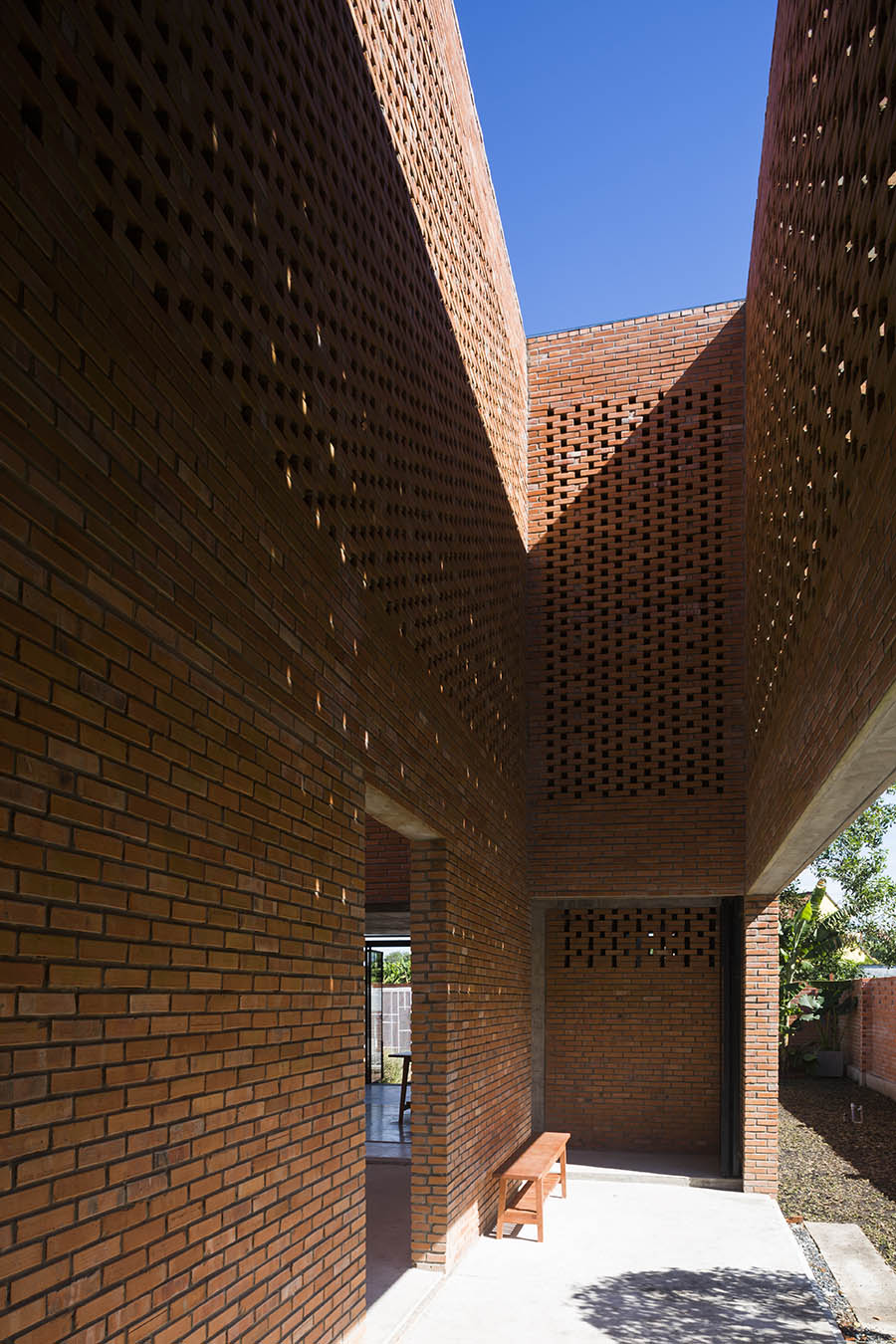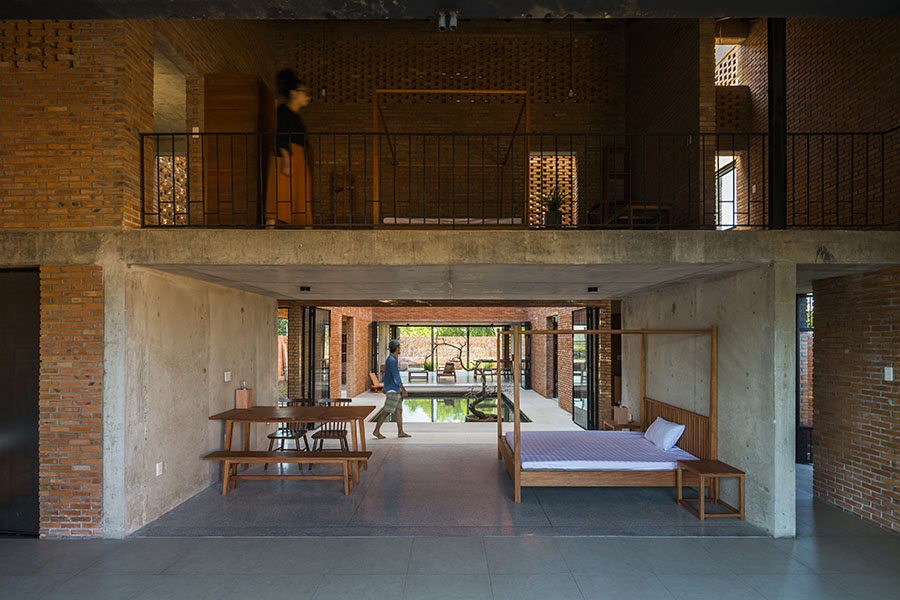 The brick house in Long An is designed for a warm and humid climate. To maximize ventilation efficiency, the architects divide the sloped roof into two parts and put a courtyard in between them. There are corridors connecting the two parts of the house. Meantime, perforated brick walls allow breezes to pass through and around the building.
Traditional Vietnamese design provides continuous functional spaces that stretch from the front to the back of the house. Boundaries between spaces are marked by the different quantity of light that varies from place to place. It's a brilliant layout that keeps the interior living spaces cool all year round without air conditioning.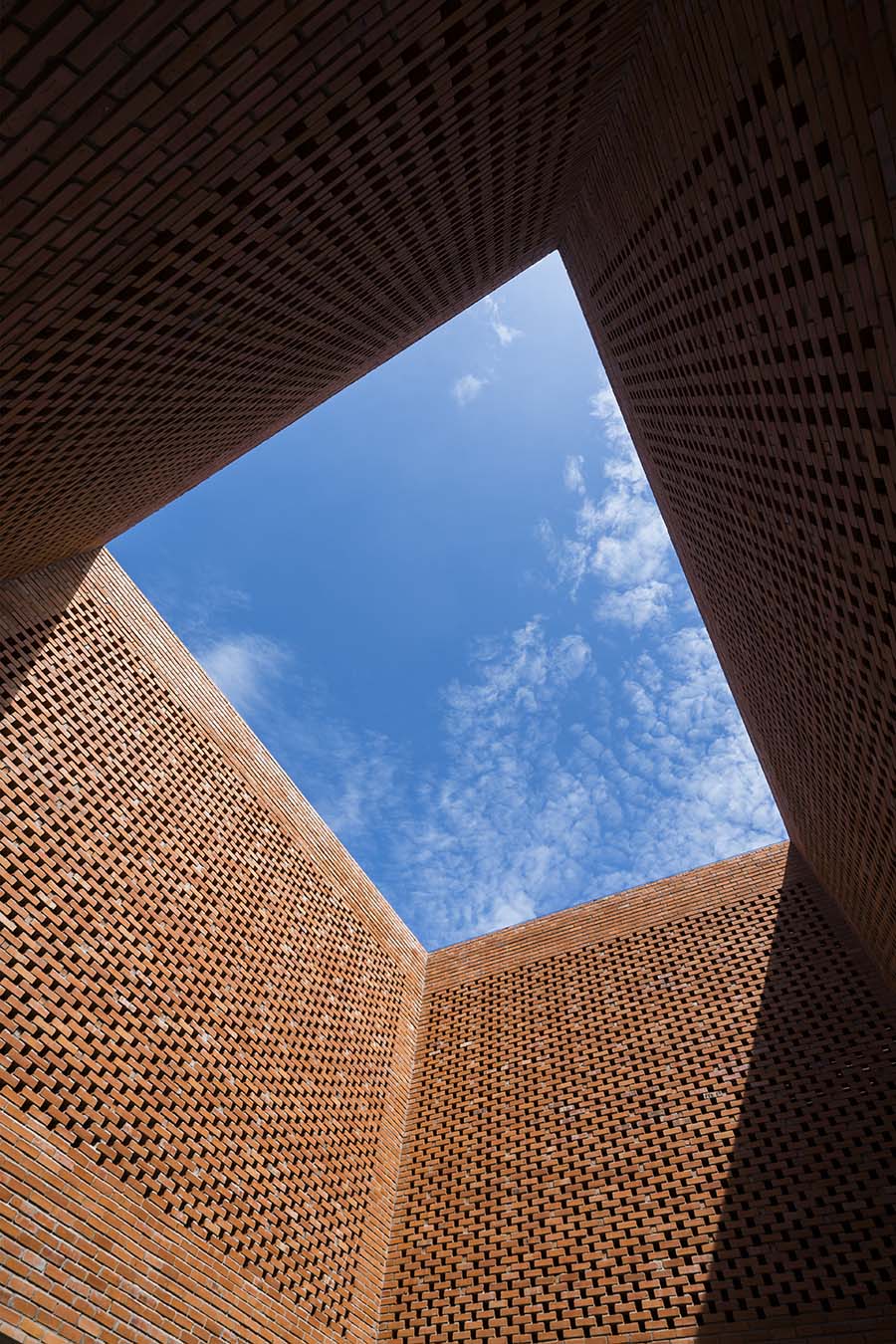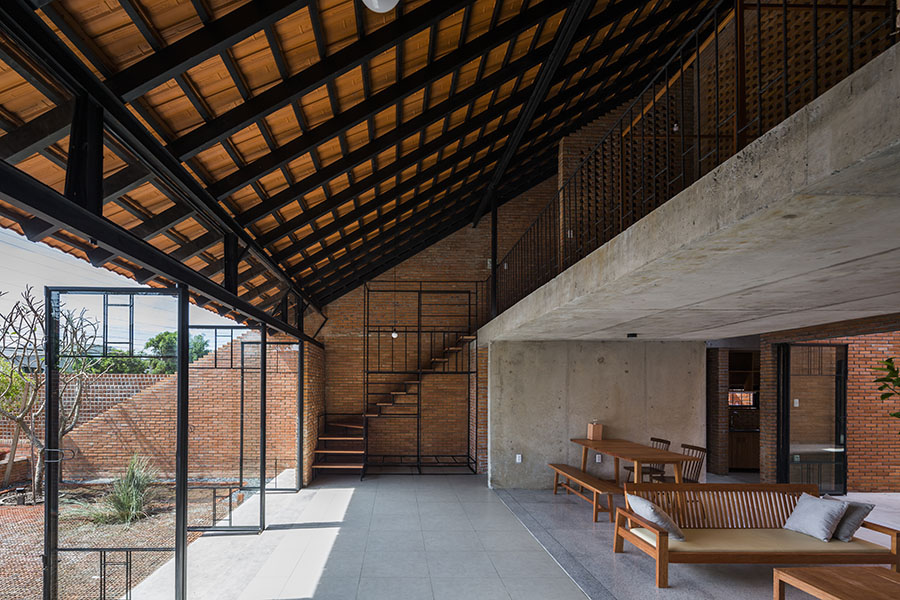 The front yard floor is covered in brick pavers with holes capable of draining storm water fast and keeping ambient temperatures cool in summer. Next to the yard is a buffer space designed to create a beautifully transitional room from the yard to the living room, dining room and bedroom.
The kitchen is on the north side of the house plan along with other functions. It's ideal for traditional Vietnamese cooking and offers very relaxing family rooms.
There are two bedrooms on the mezzanine with plenty of space for a quiet reading room and relaxation. The architects also put in stairs on both sides to easily connect with other areas inside and outside of the house. This not only gives the children a play area, but also enables them to move around unhindered by solid walls.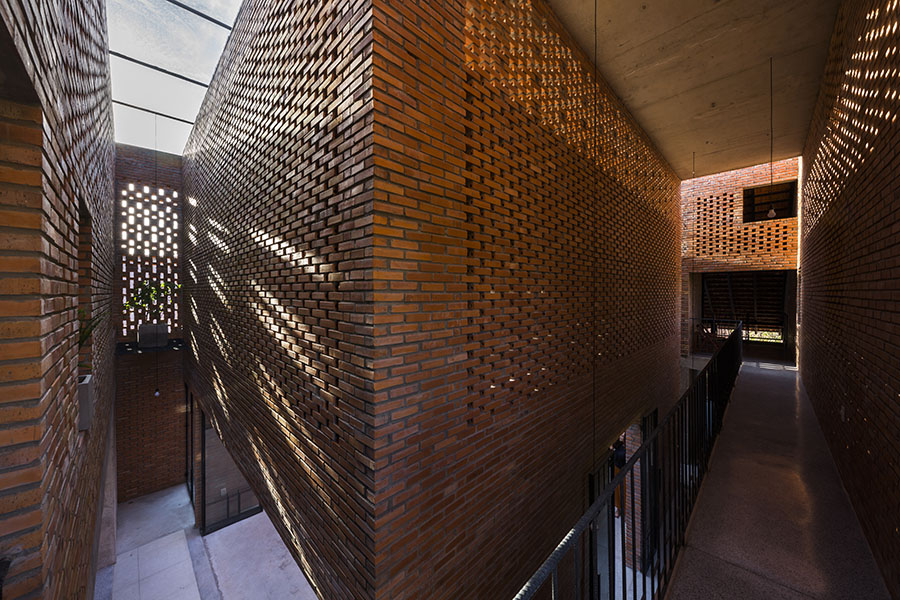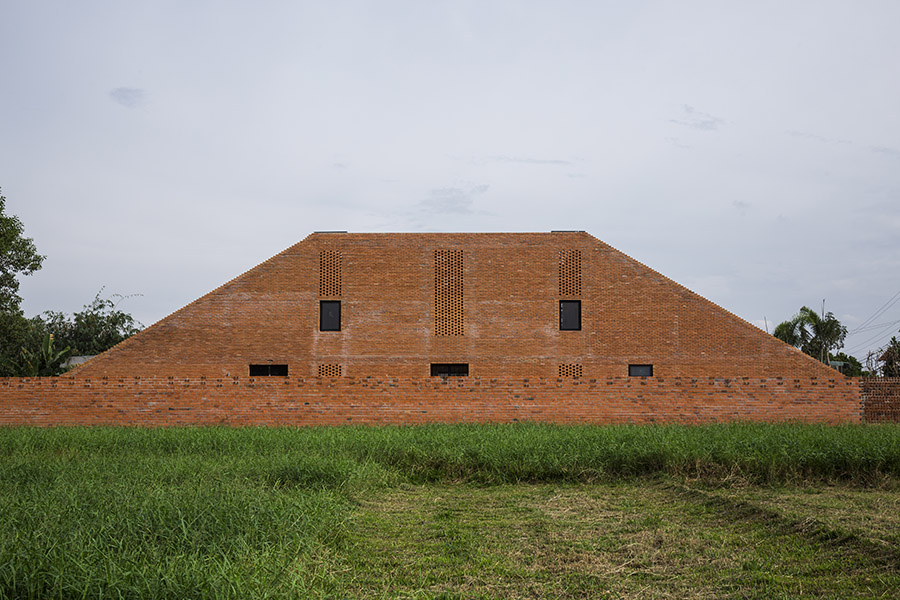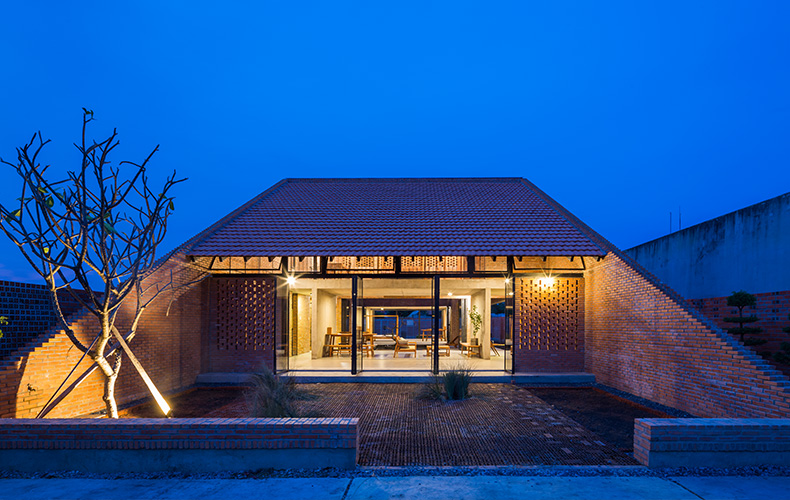 You may also like…