Good ventilation, the core concept of traditional Thai housing, is adapted for the modern age in this contemporary house.
/// Thailand ///
Story: Supachart Boontang, Naruwat Plaimee /// Photos: Sitthisak Namkham /// Style: Pakhawadee Pahulo /// Architecture and Interior Design: Lynk Architect by Ekalak Sathaphonthanaphat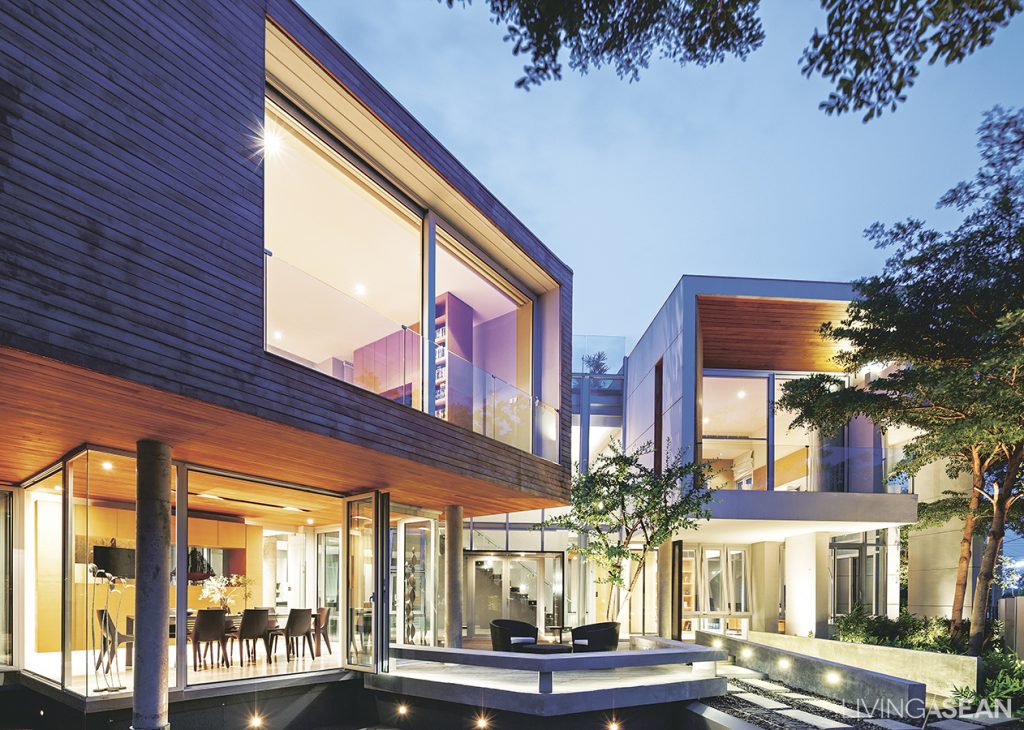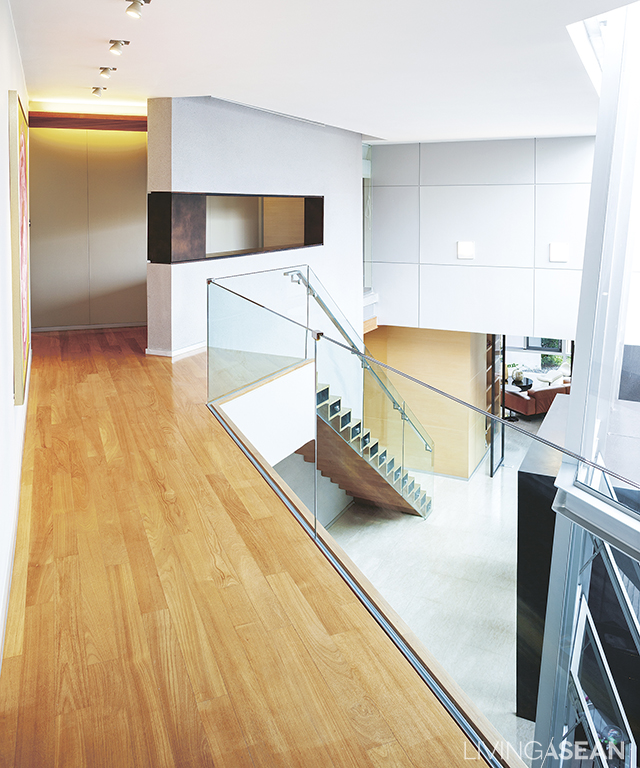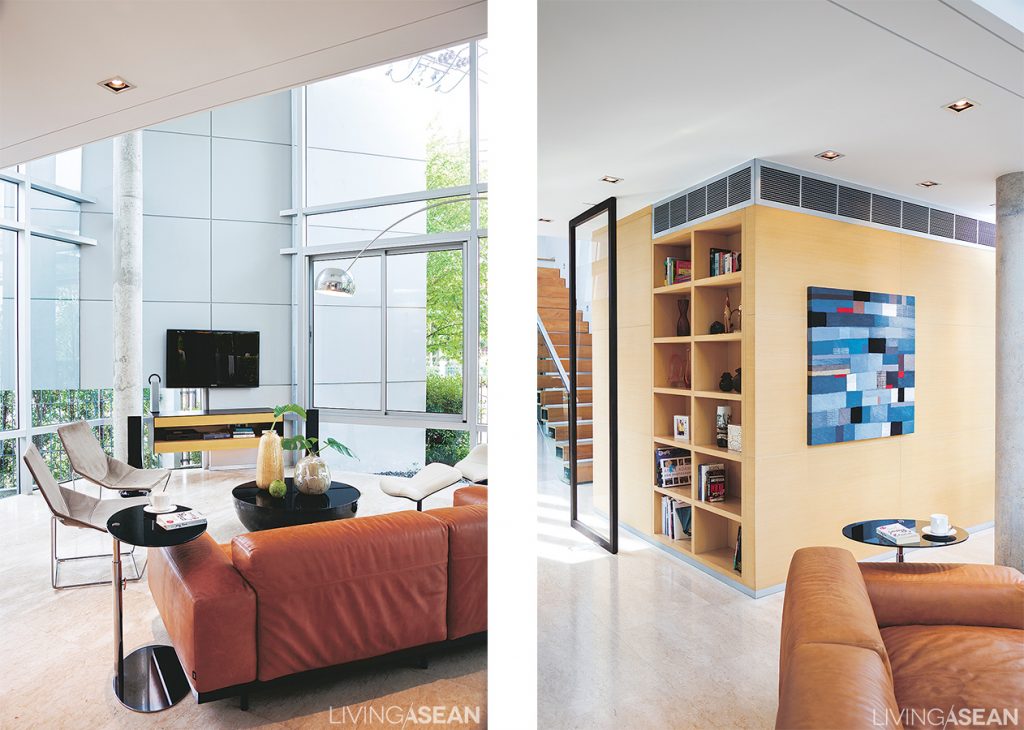 The owner has been living in this house with his father and mother since he was young. Now he has a wife and kids, and it's become too cramped to hold all of them. But instead of moving elsewhere, he and his wife built a new place where there used to be a garden right next to the old house.
The new design connects the two homes both inside and out, so family members can easily take part in common activities. This modern living concept is actually not a new one, but arose out of the structure and functionality of traditional Thai houses of earlier times.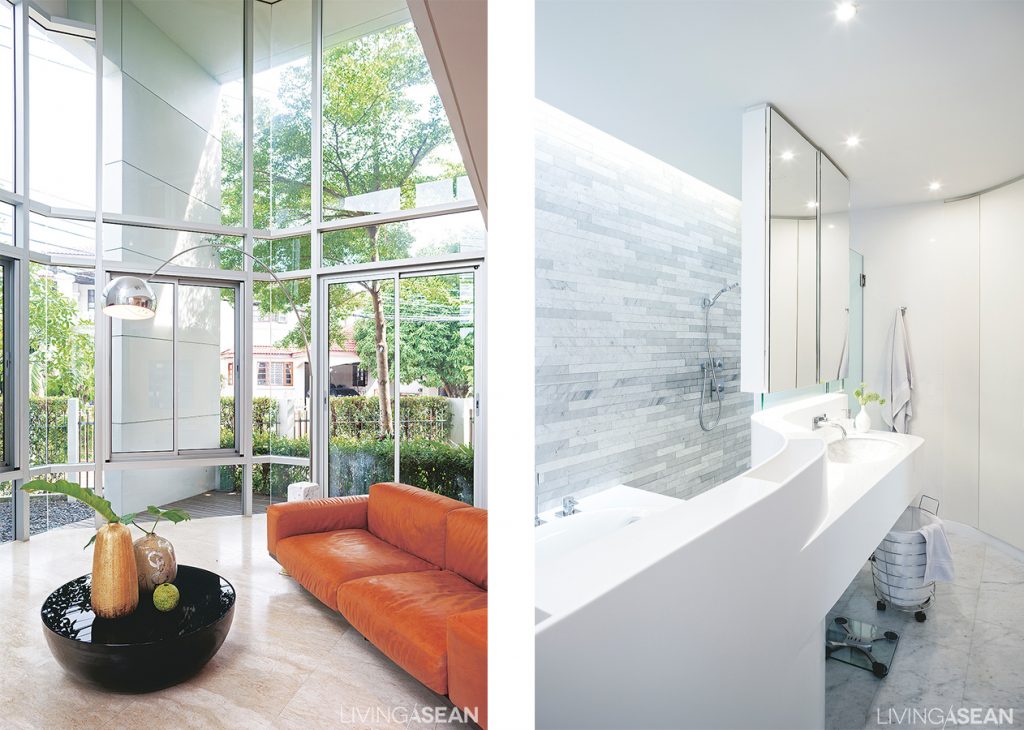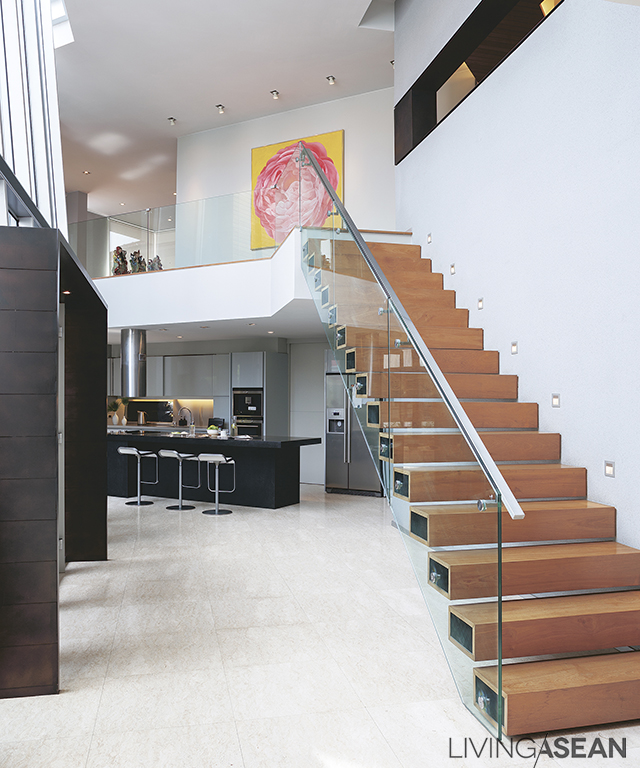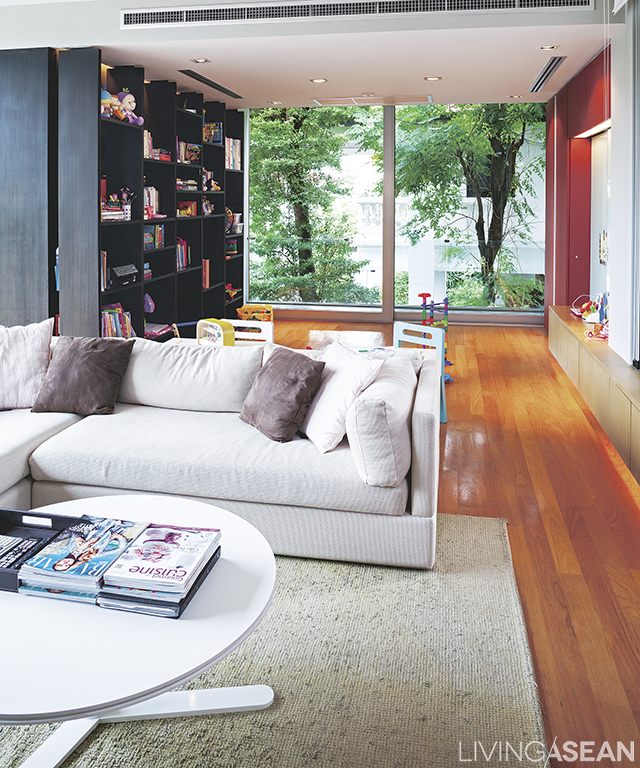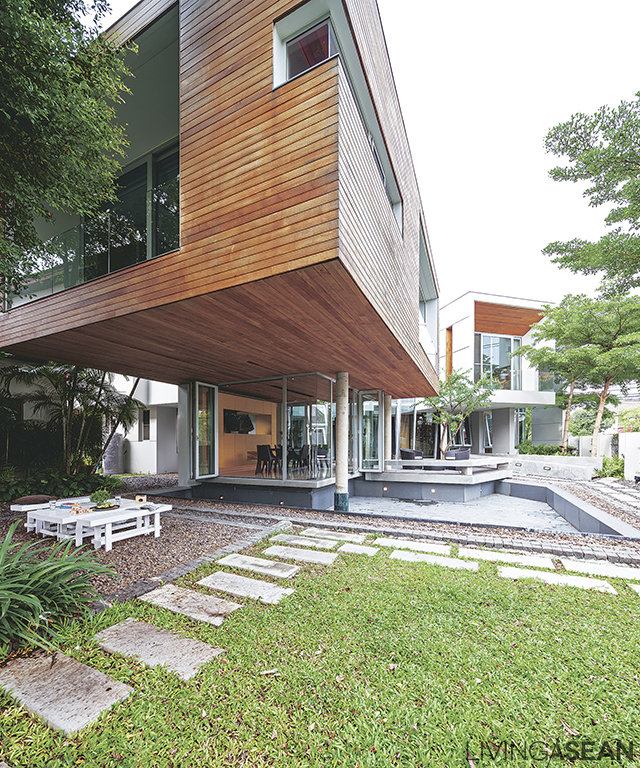 The dining room and living room are similar to an open Sala in a traditional Thai house. Rooms are connected through a large wooden balcony. Both buildings share a main entryway, a carport and a service area.
Inside there are lots of windows, for good ventilation. Beautiful large trees such as black afara are planted all about to provide shade. Excellent landscape architecture components such as ponds, a rock garden, and paths paved with flagstones are added for a relaxing mood.
This contemporary house is an example of how a residence you love can be expanded and transformed beyond its limitations into a bigger house. As this family has discovered, you don't always have to abandon the old ways to find happiness.