As the shape of the house is long but narrowed, but Studiomake manages the place to be a good combination for a perfect home office in Bangkok.
/// Thailand ///
Photography : Ritthirong Janthongsuk  /// Owner, Designer : Studiomake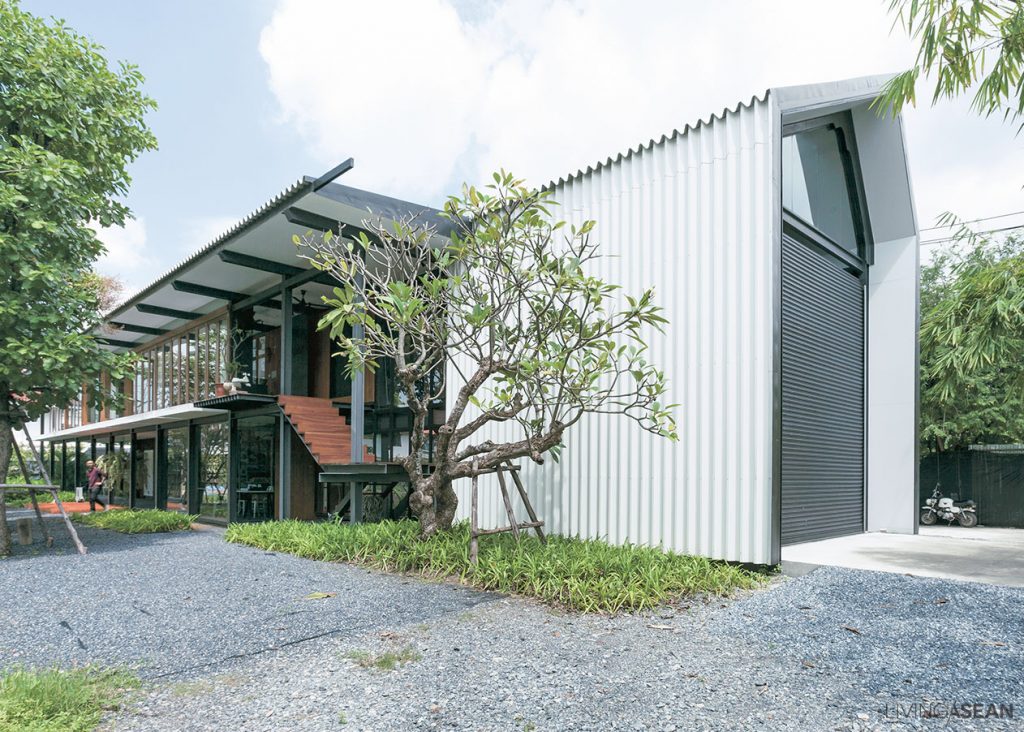 "Studiomake," specializes in various types of design. When it comes to designing their home office, Orapan Sarasalin Schafer and David Schafer employed an architectural steel design with a light look to match with Thai climate. It emphasized an open, uncluttered airiness, with enough window and door openings for good ventilation and to relief the heat.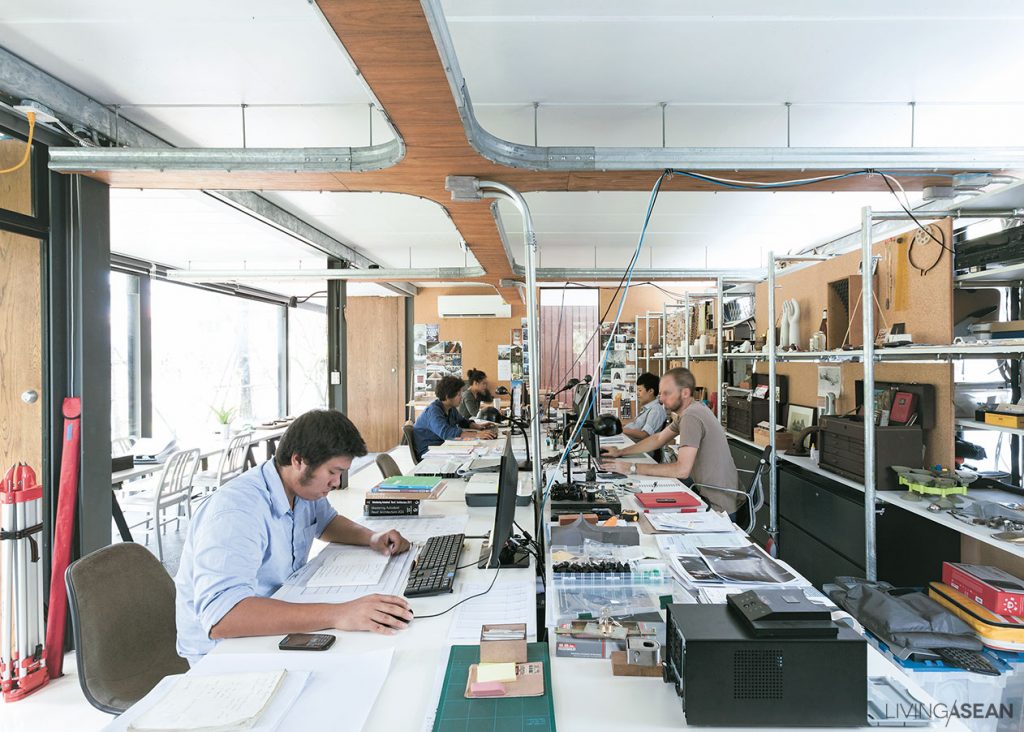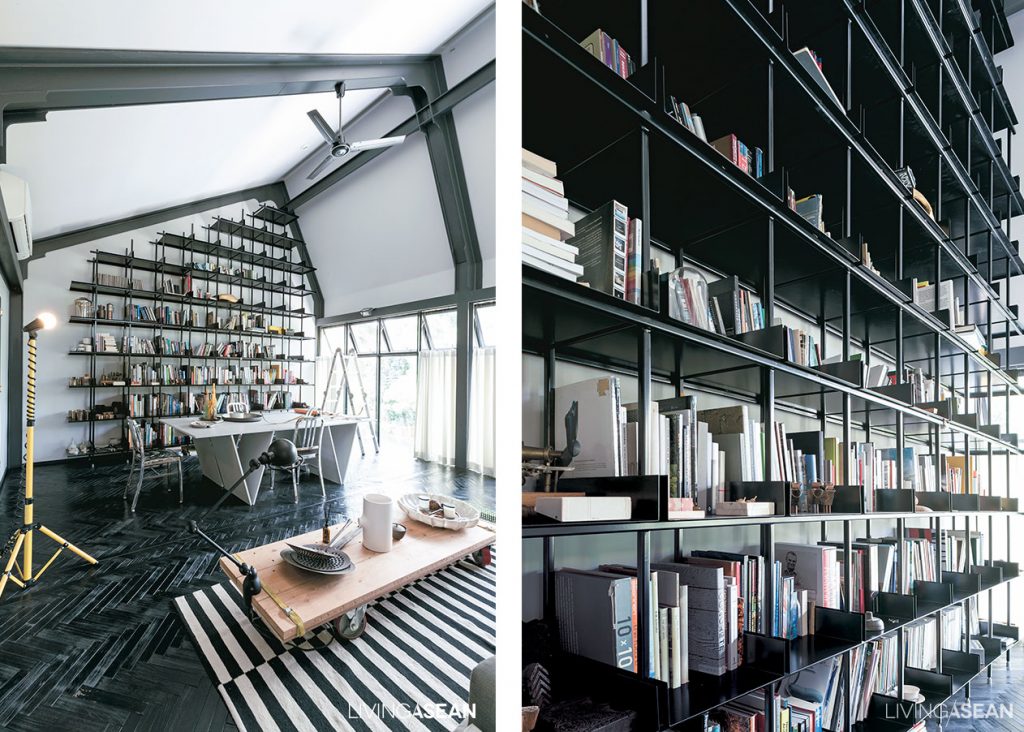 The structure is used as a fully equipped workplace, but also serves as a house. The work area is downstairs and the residing area is upstairs. To make the space adjustable for further use in the future, the width between the pillars is extra-wide (5-meters). The owner currently design the space as a home office, due to their way of lives in the present.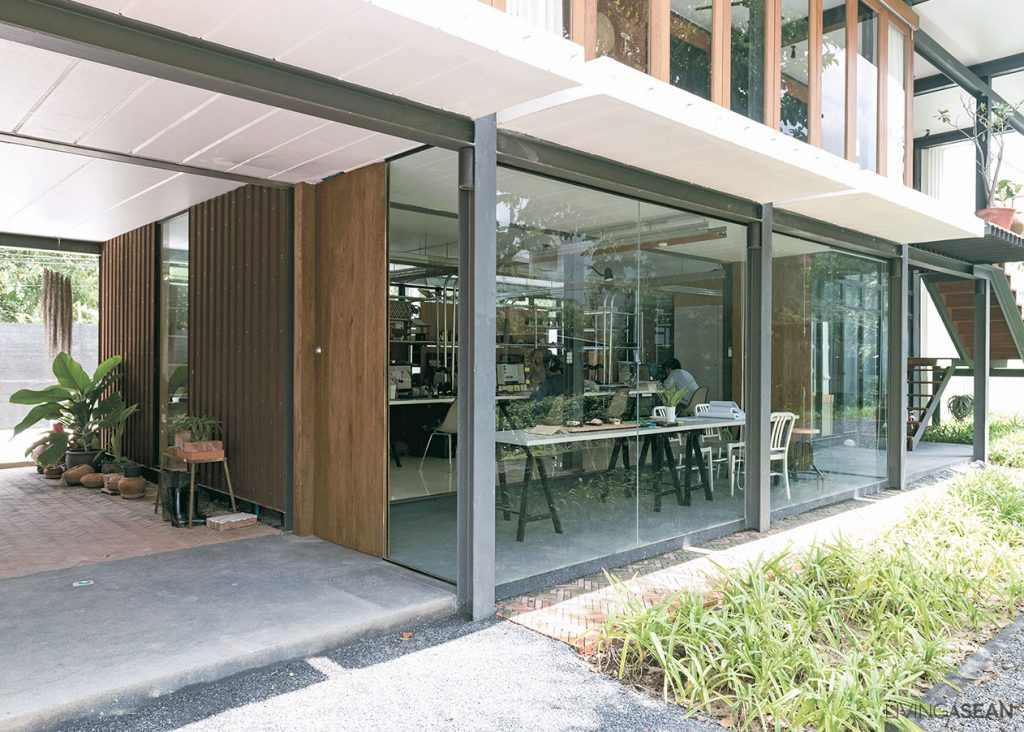 Studiomake pay close attention to details and make use of familiar natural materials to create new and interesting functions. Before bringing any new material into the house, the idea must be tested first. So, the two-storey, high ceiling workshop studio is designed to produce sample pieces. The walls inside are equipped with shelves full of tools and supplies.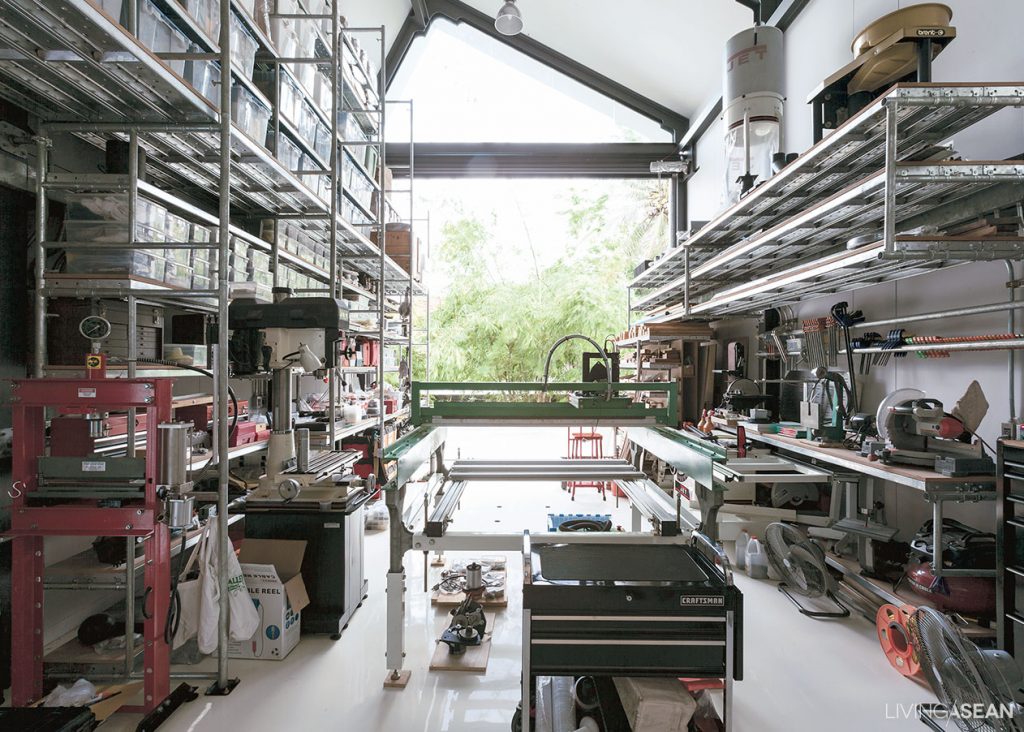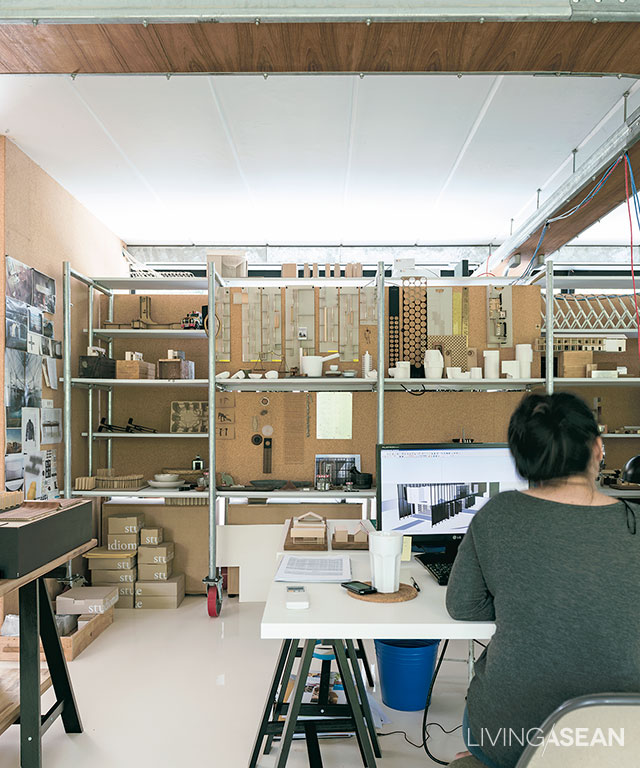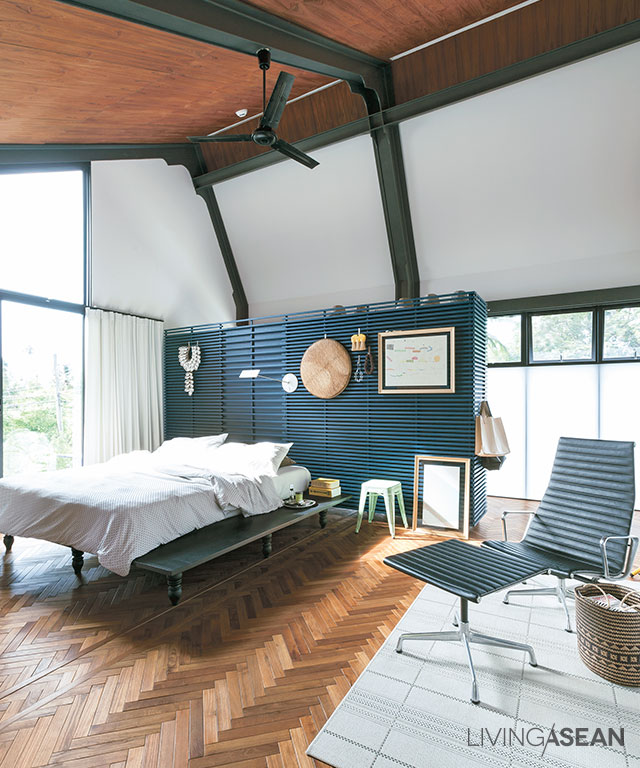 While the lower floor is a workshop/ an office, the second floor is a living area consists of two bedrooms, a living room, a kitchen, a dining area, a bathroom, and a balcony.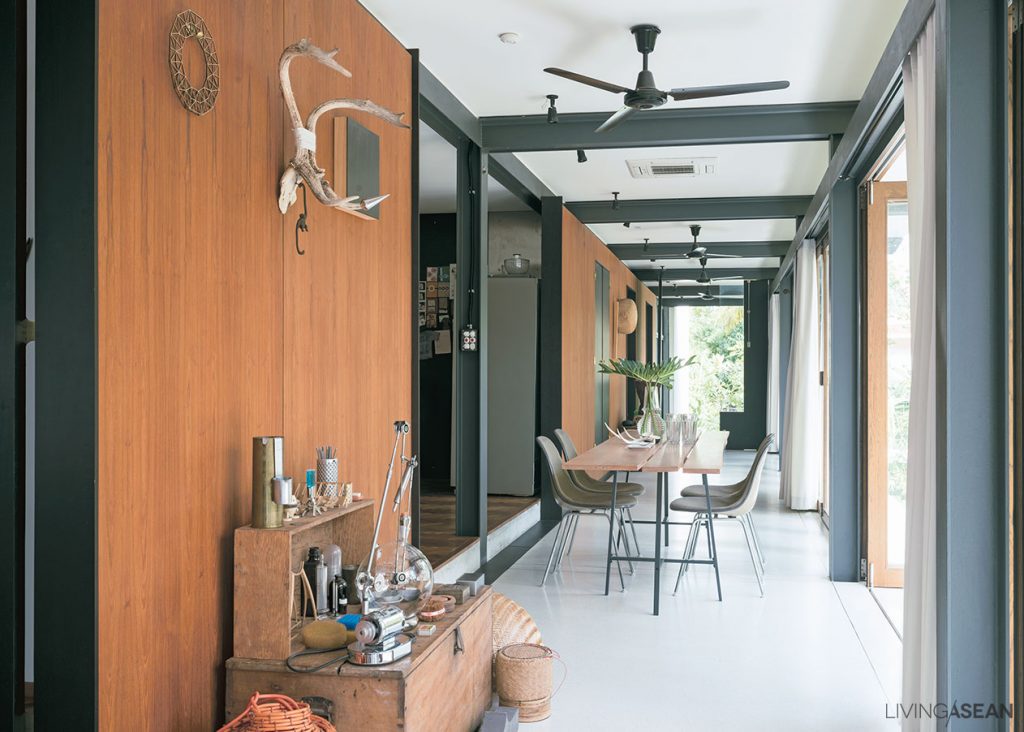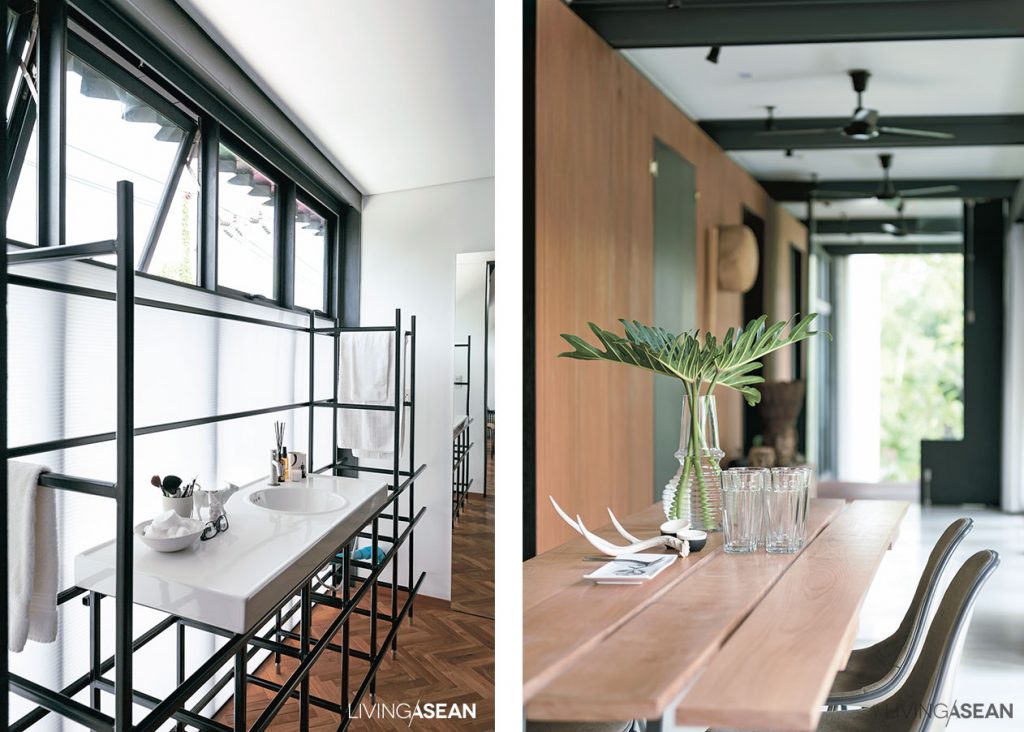 The home office floor plan is simple and straightforward. Wired and piped are hidden, while thin metal structures are shown. Supporting pillars are evenly spaced and the façade is kept neat. Main factors like heat, sound-proof, ventilation are carefully calculated with Studiomake unique mindset; paying the attention to the details where many tend to overlook.