Close to nature. All the needed conveniences for modern family life. Spacious, great ventilation. This steel-framed home fits its hot tropical climate perfectly.
/// Thailand ///
Story: Patsiri Chotpongsun /// Photography: Rithirong Chanthongsuk /// Design: Office AT Co.,Ltd.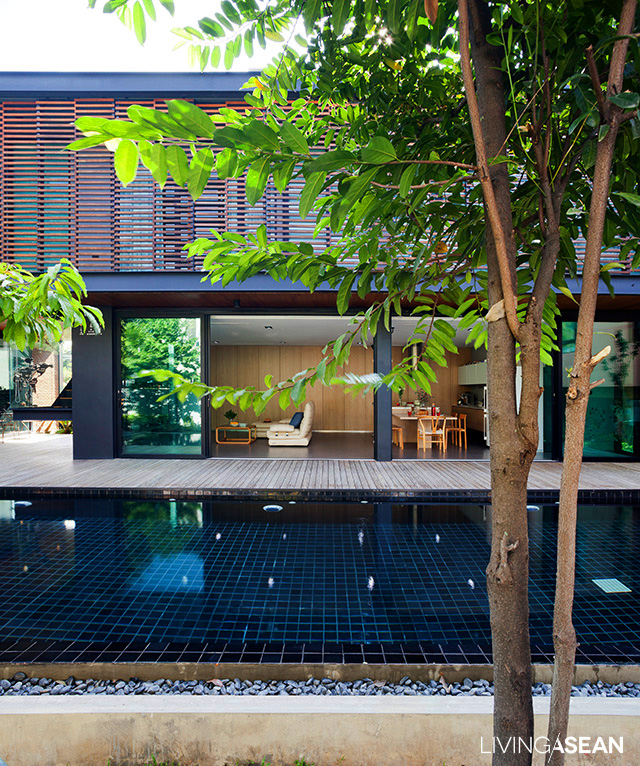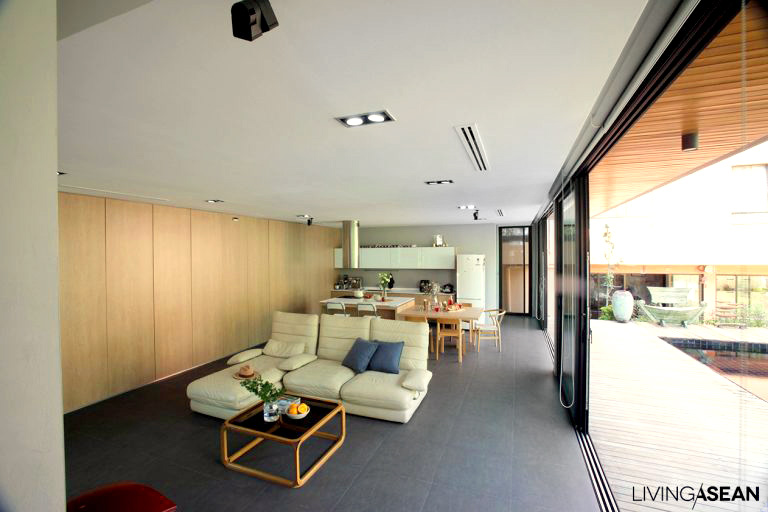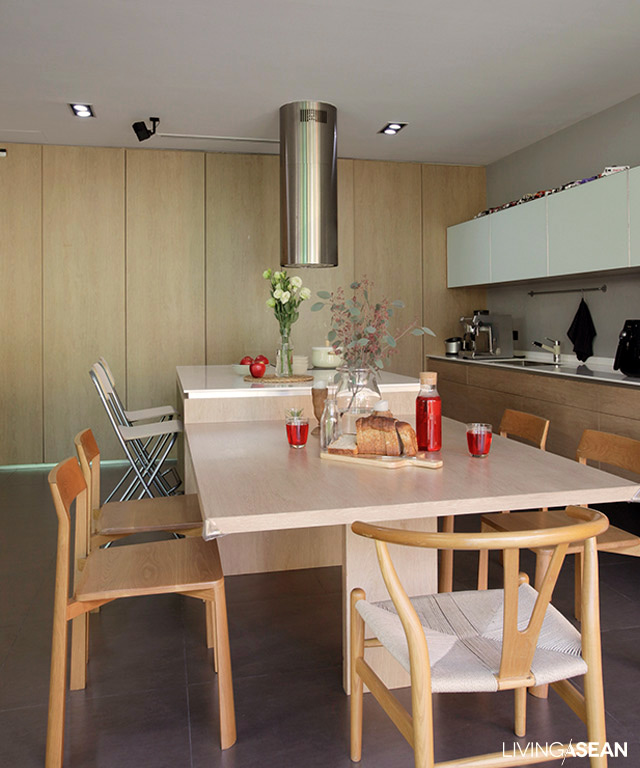 This house stands on the same rectangular property as the old family home, but is split off from it. The owner is a building contractor with interior decorating experience, and so with the help of a close architect friend from Office AT he was able to to build exactly the house he wanted.
"The two of us already have a lot of possessions, and will need more when we have kids. This house is designed for simple, easy functionality in a nice, open space. It's modern, easy to maintain, and has a library and rooms we can put to various uses in the future."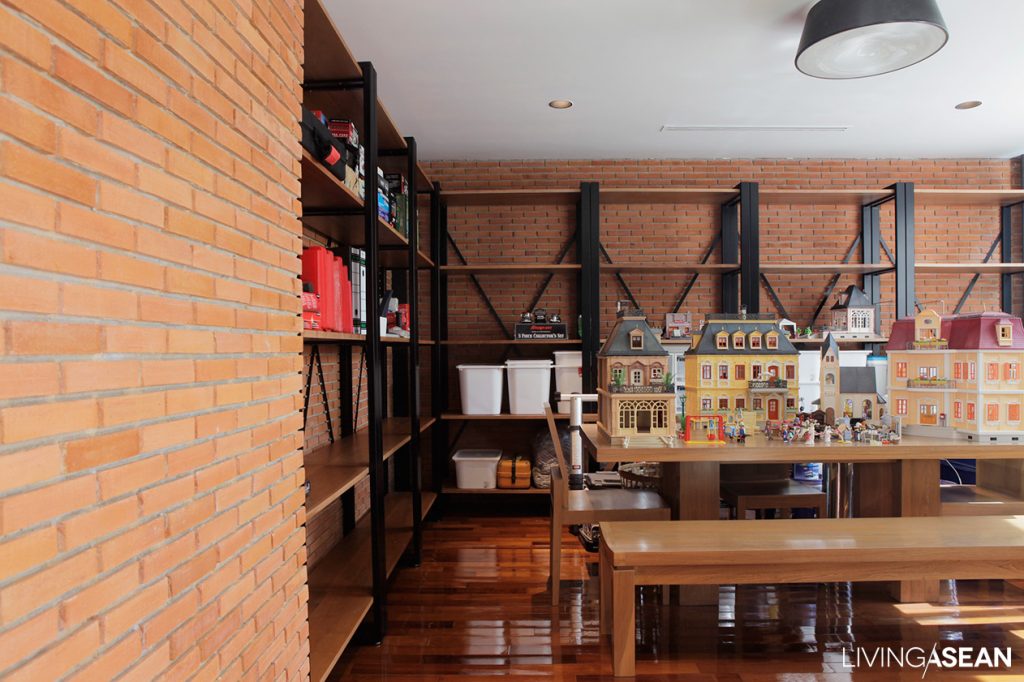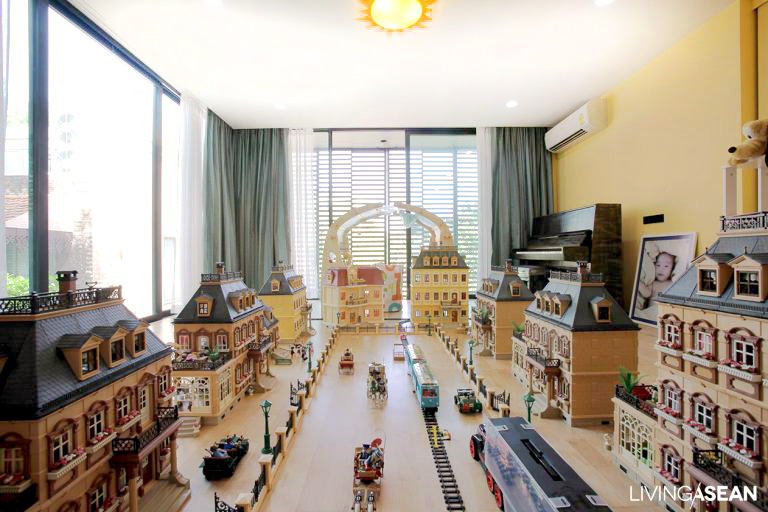 Being in the construction field, the owner already had his own work team and a lot of places to get ornamental materials. Much of what was used here came from other construction sites. For simplicity and ease, the house has a cuboid structural steel frame, allowing it to be built within only four months.
For the swimming pool to be set on the north side, the house is laid out lengthwise along the southern edge of the property, which also means the narrower eastern and western walls allow less sunlight and heat inside. Near the main entrance is a carport, and trees act as a fence in front, adding shade and blocking the view from outside.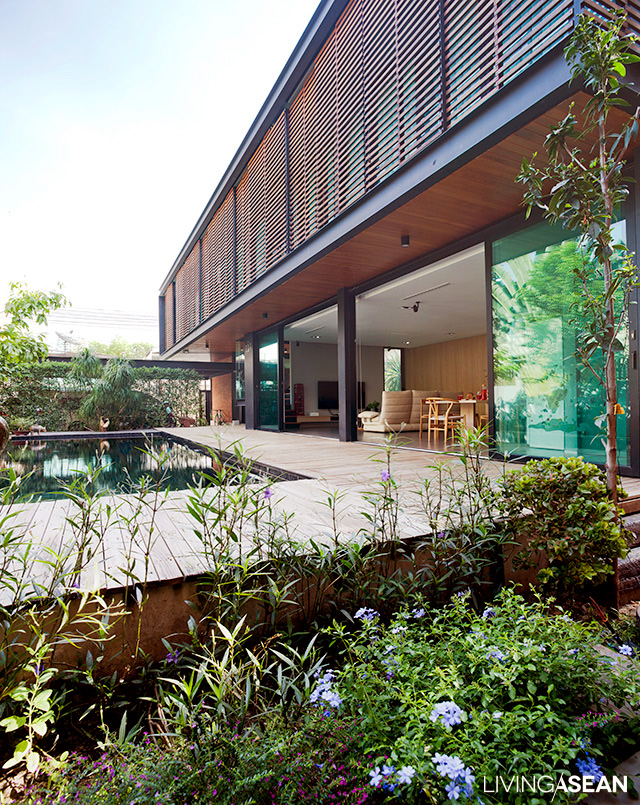 The spacious 400-square-meter living space in this home has a downstairs with connected living room, dining room, and kitchen, all with a full view out onto the swimming pool. "Besides all the northern doors and windows opening outwards, to the northeast and northwest are spaces always open for the wind to blow in and out of the house, keeping it cool so air conditioning isn't needed most of the day," the architect tells us.
The second floor holds bedrooms. Here walls are solid on the south side, featuring built-in closets such as are also seen downstairs. A long balcony connects all the rooms, shielded from the sun by a "double-layer skin" latticework which gives privacy while creating dimensions of light and shade. The natural materials – steel, aerated concrete, unpainted brick, wood battens, eaves and floors of light-colored wood, and the unpainted pine walkway around the pool – all express a simple sufficiency. This home supports a comfortable lifestyle, and is completely ready to be adjusted and adapted for future needs.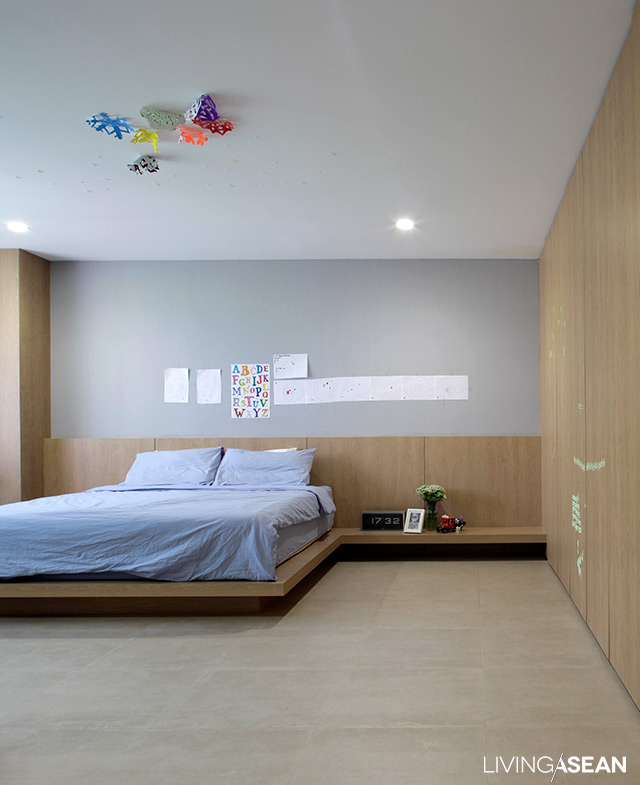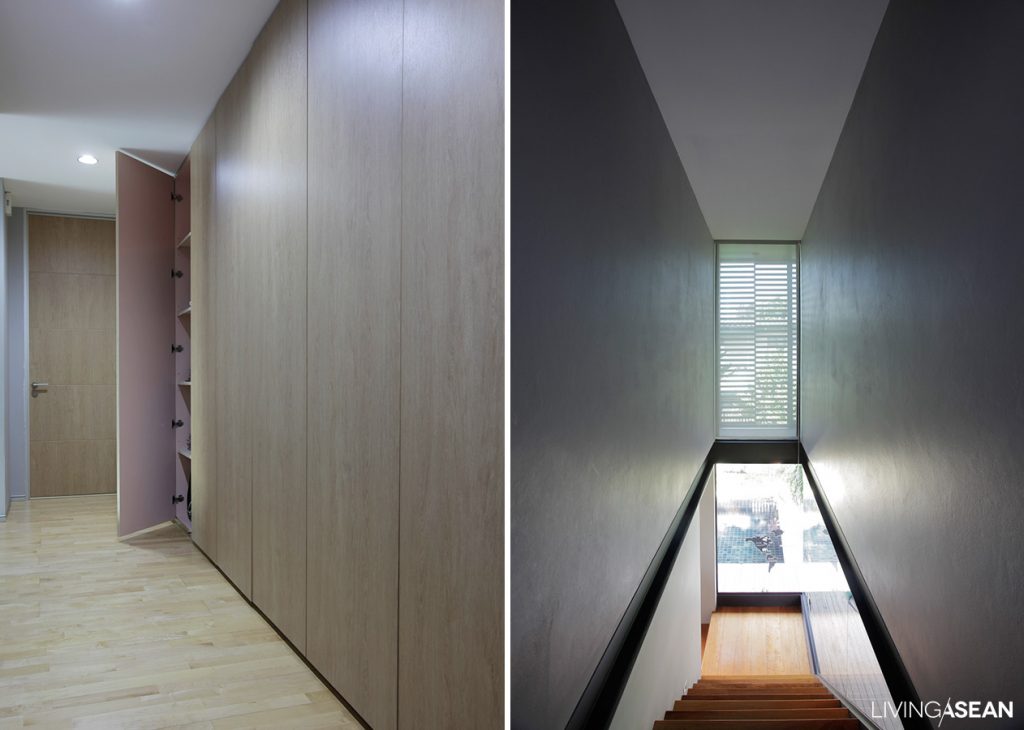 Link : http://www.officeat.com/