A large intergenerational family calls this house home. With family members from 8 to 84 years old, what stories it tells! Here belongings passed down across nearly a century give a sense of "Thainess" to every corner of its modern design.
/// Thailand ///
Story: Samutcha Viraporn /// Photo: Sitthisak Namkham, NantiyaBusabong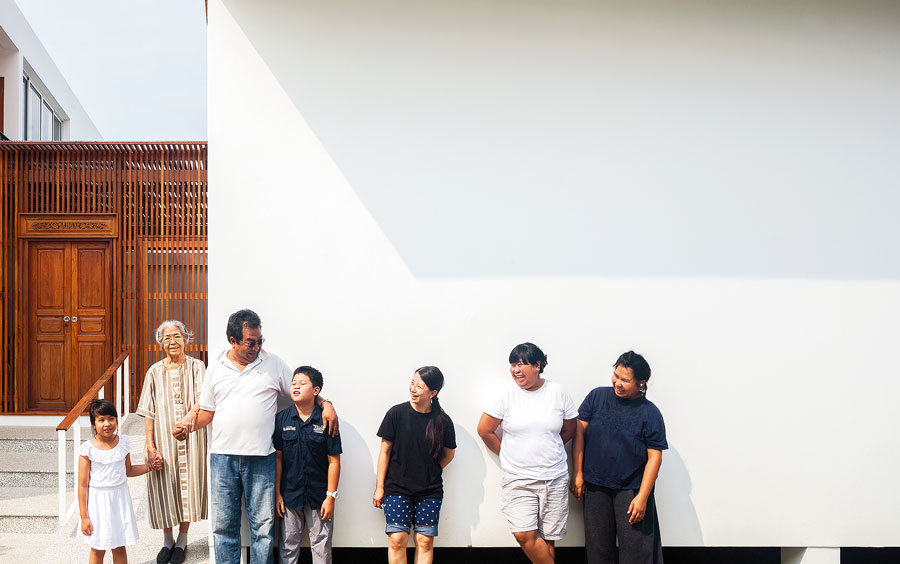 Long-time community worker Patama Roonrakwit, Case Studio architect who designed and owns the house, created it from her knowledge of the ways and tastes of all its residents in their old home. In a unique adaptation and fundamental design difference here, she preserved an old wooden house Pong's grandfather had built, hiring Chinese craftsmen to raise it up to the second floor of the central building so family members could continue to experience its warmth. Besides this, the home contains the offices of Case Studio Architecture, Ed The Builder Contracting, her brother's tour company, sister's music school, and guest rooms where friends can stay.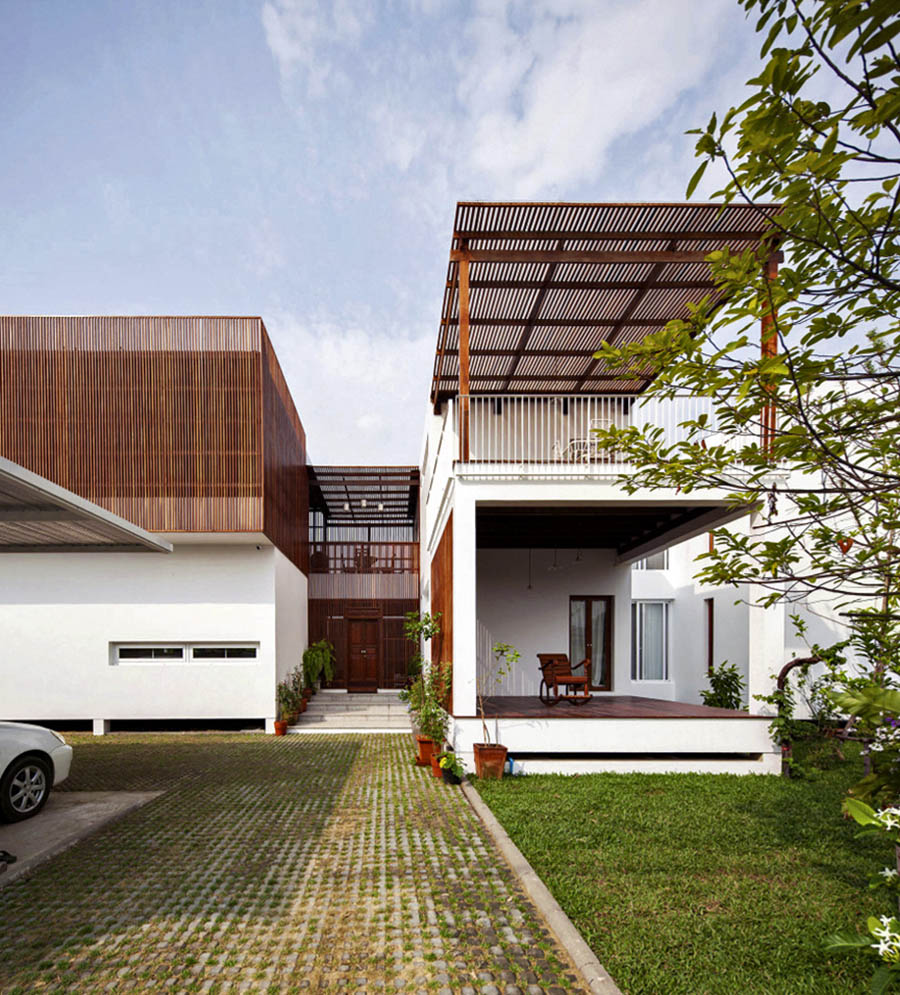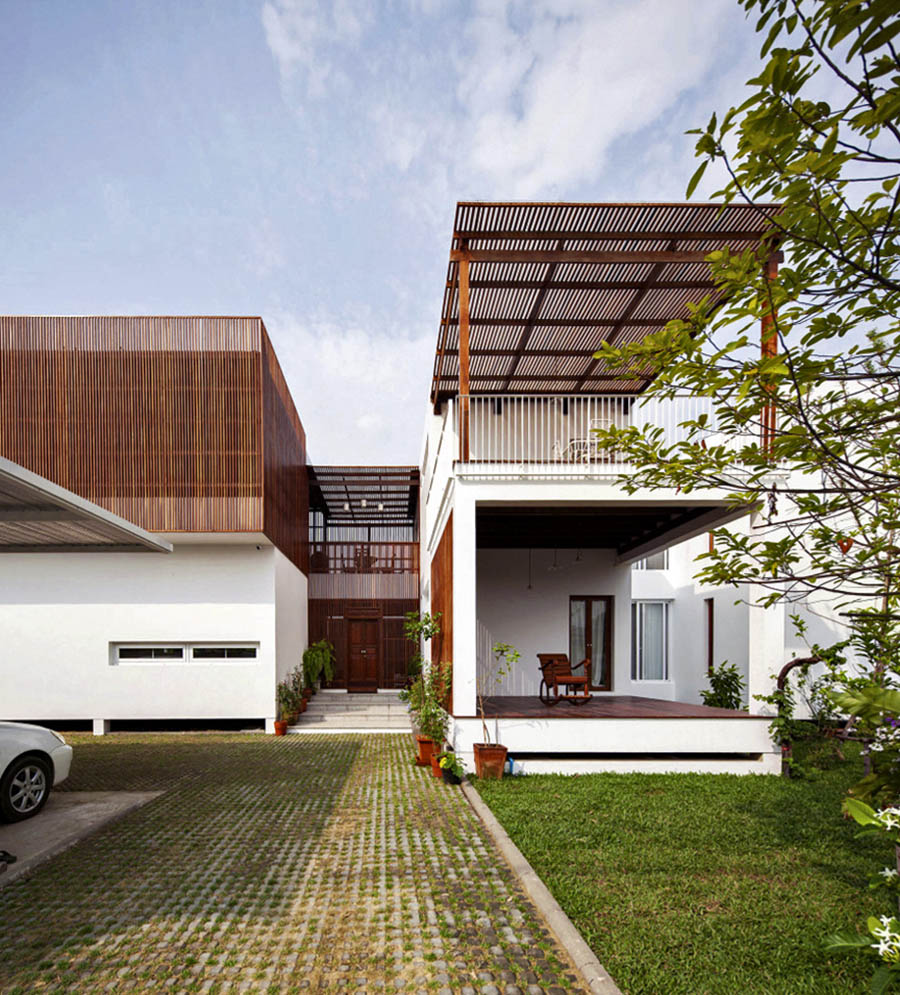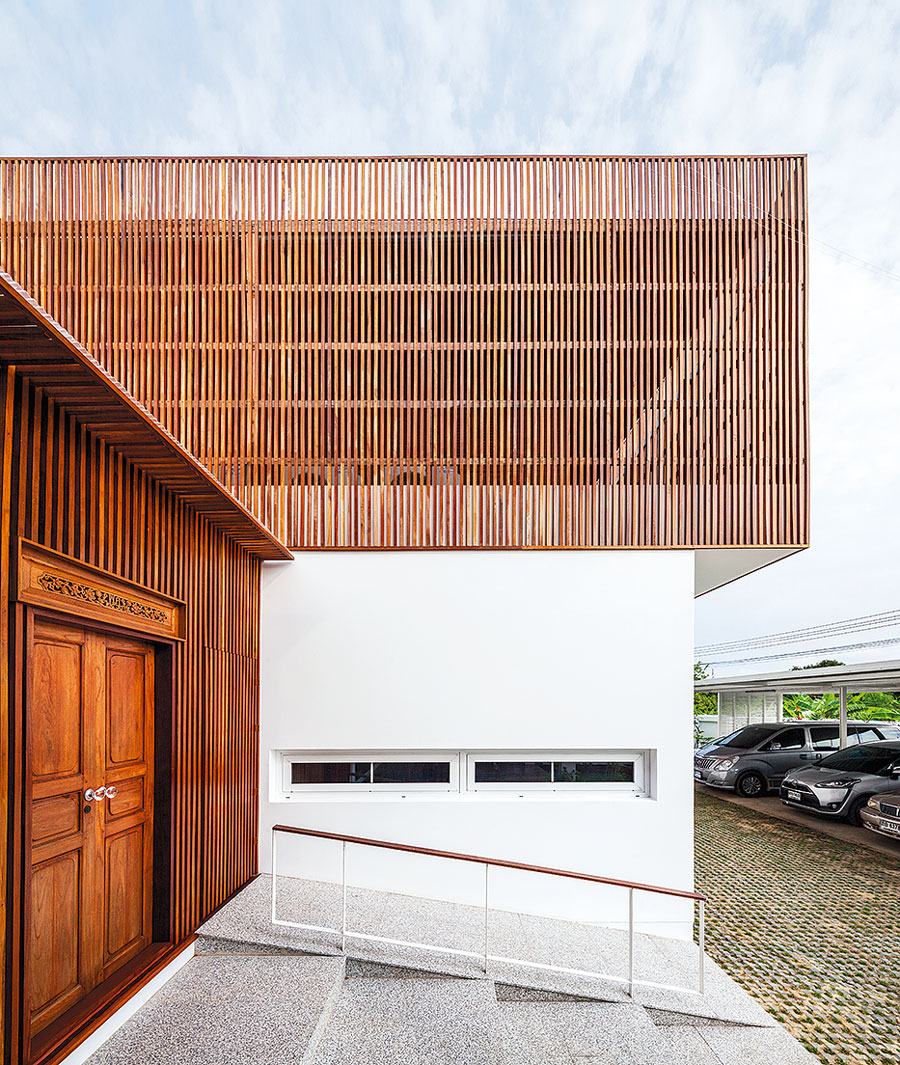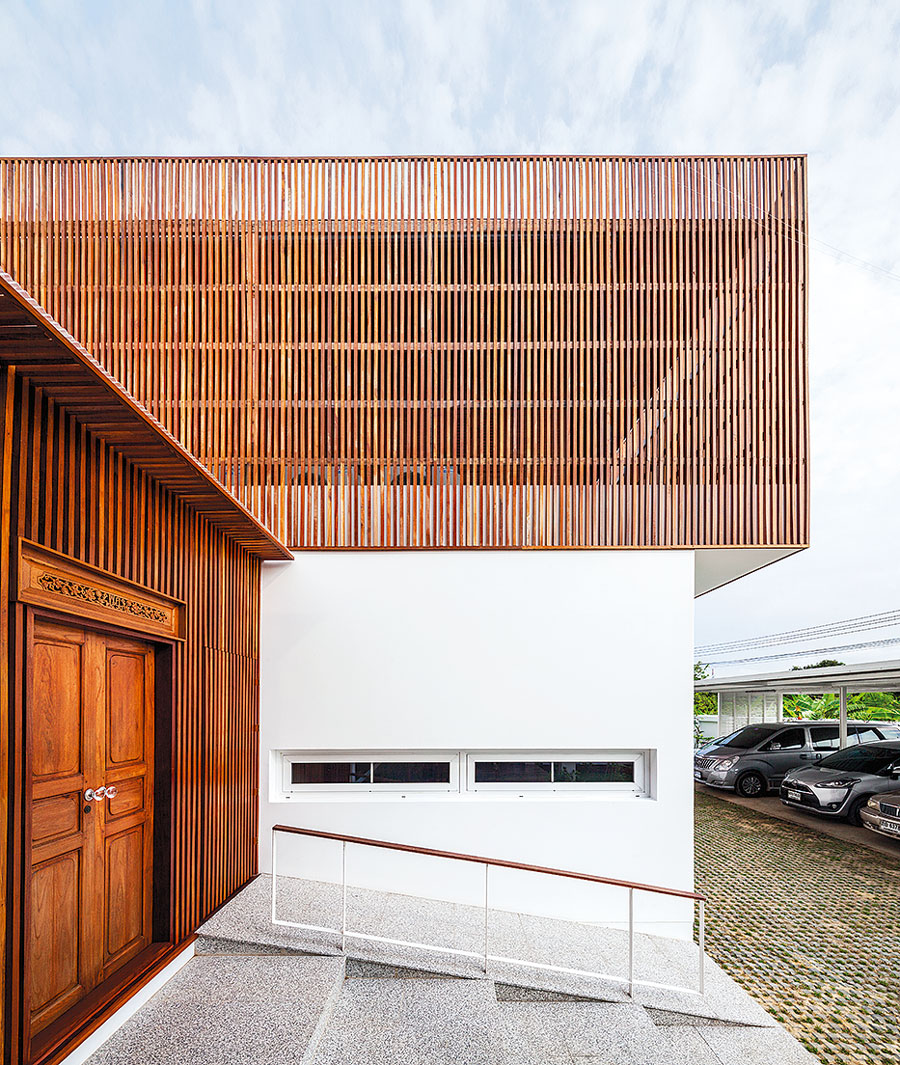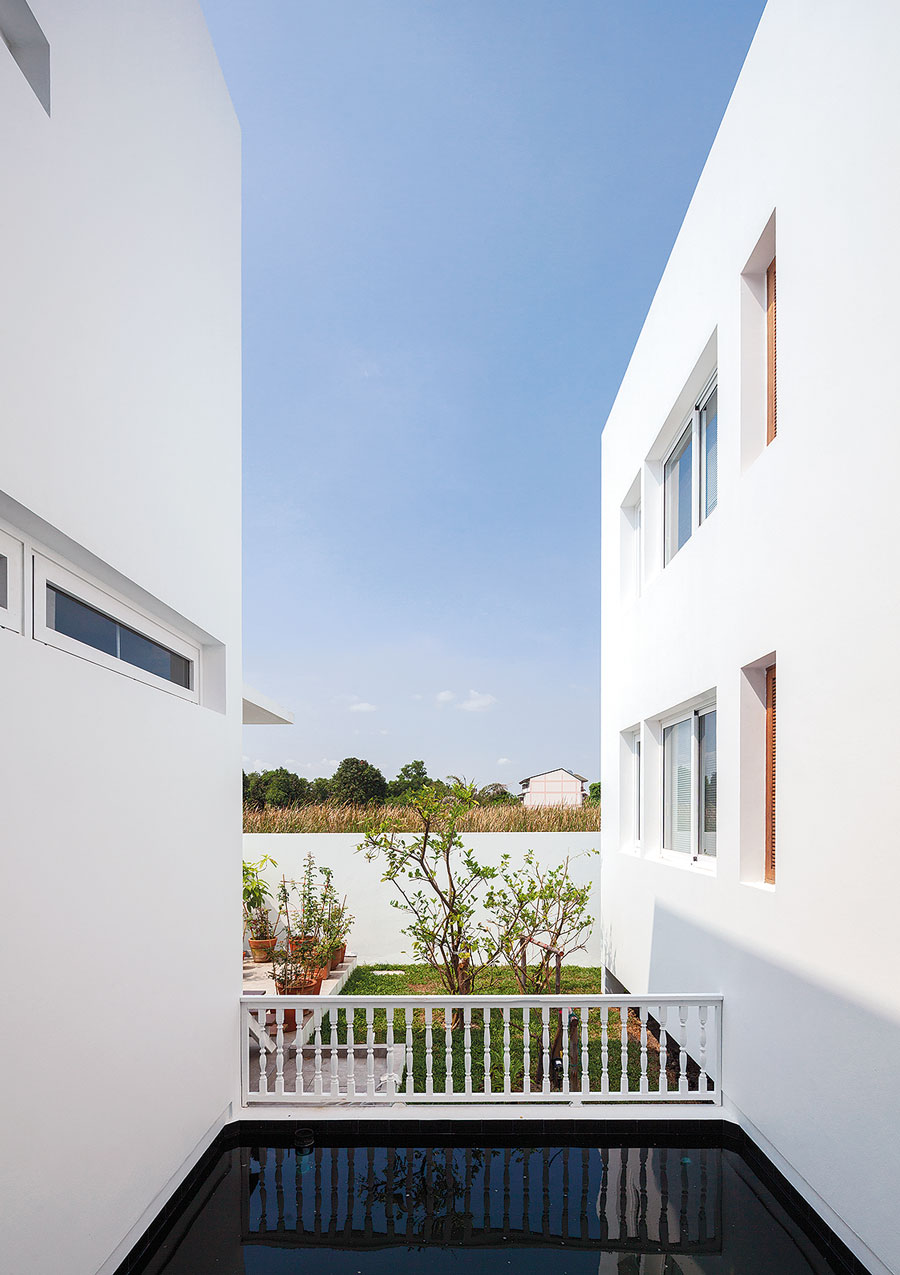 All this had to fit in a space of 1 rai (.4 acre), a narrow, long north-to-south lot. The building divides into seven sections, some of which are open, verandah-like corridors that give an angular definition to the space, trapping the wind and making for good air circulation throughout.