The architect uses clever techniques to make this modern house look like it's crafted entirely of wood. Check it out.
/// Thailand ///
Story: Wuttikorn Suthiapa /// Photography: Thanakitti Khamon, Nattawat Songsang /// Design: Kanika Ratanapridakul of Spacetime Architects Co., Ltd.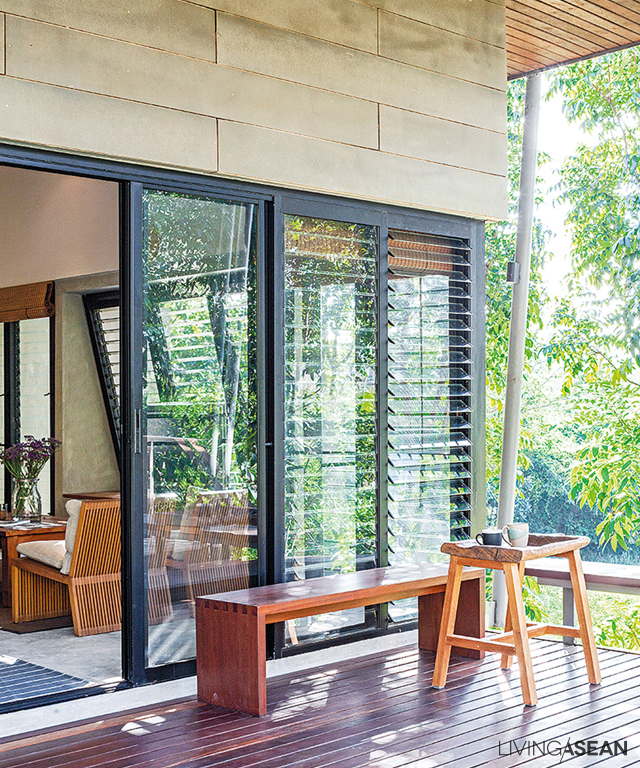 When her family wanted to build a new house in Thailand's Northeast, Kanika Ratanapridakul was assigned the task of project architect. It was the first time she had to work directly with local builders and suppliers. Things didn't go as smooth as planned, but the mission was accomplished — eventually. The key to success lay in being a bit more flexible to ensure things got done right and on schedule.
"This house may have some imperfections, but it has the same good quality as those that I have done prior," said the architect, adding, "It feels natural and relaxing."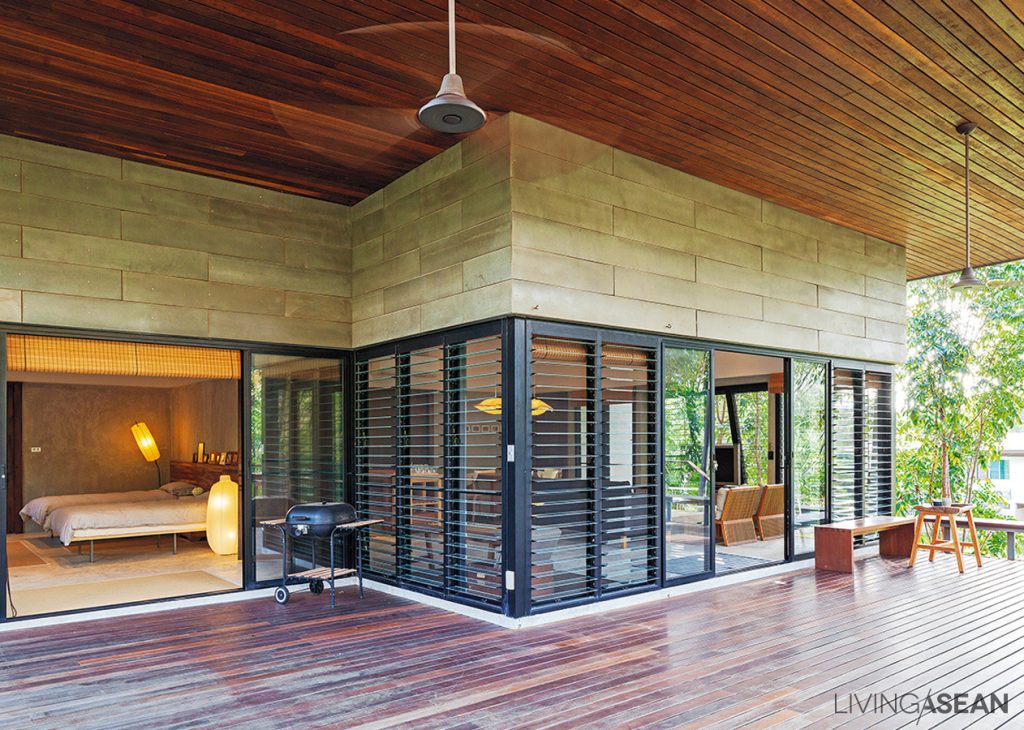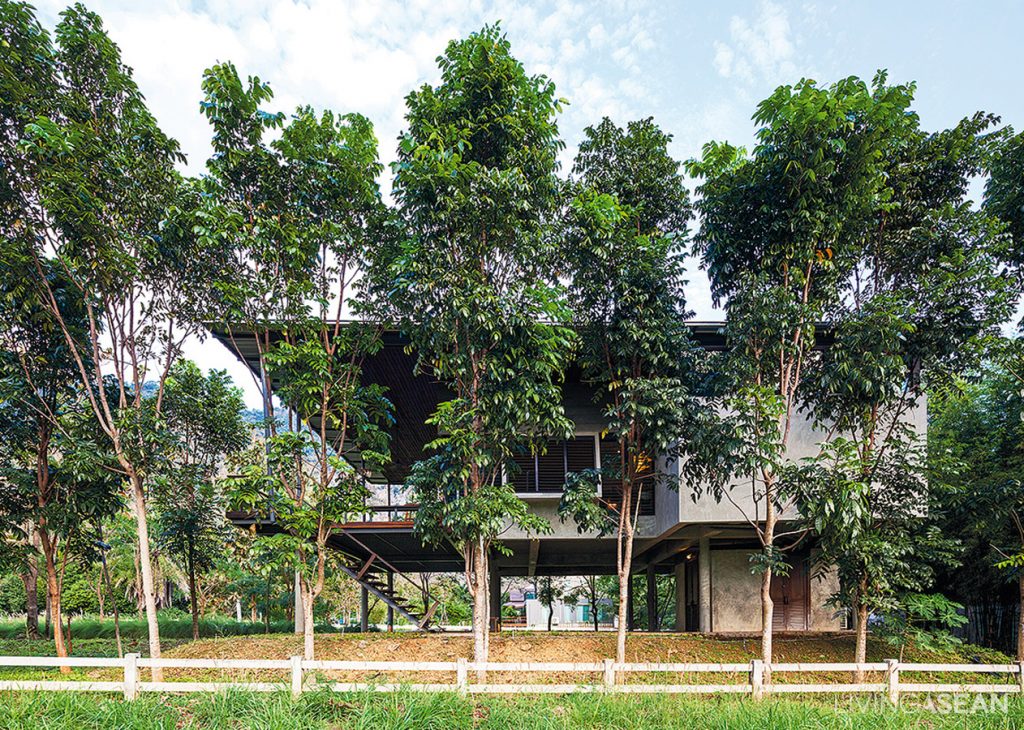 Kanika came up with a new way to create a thriving green space. She used to grow single-species stands, but this time for her family home, she thought differently. The house now stands surrounded by a mix of tree species, ranging from Indian cork to mahogany to bamboo. Stands of mixed species offer many benefits. In no time they grow and mature to become a healthy ecosystem, turning the landscape into a little forest. At ground level, the land is covered by shrubs in bright tones, including Minnie roots, or popping pods, and pinto peanuts.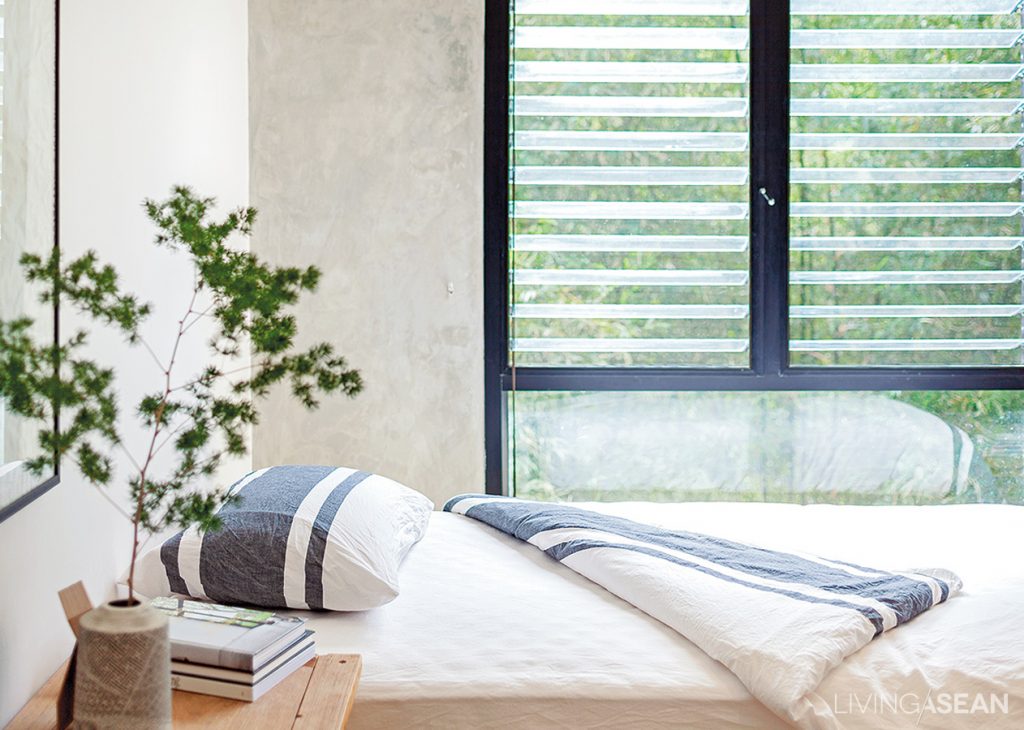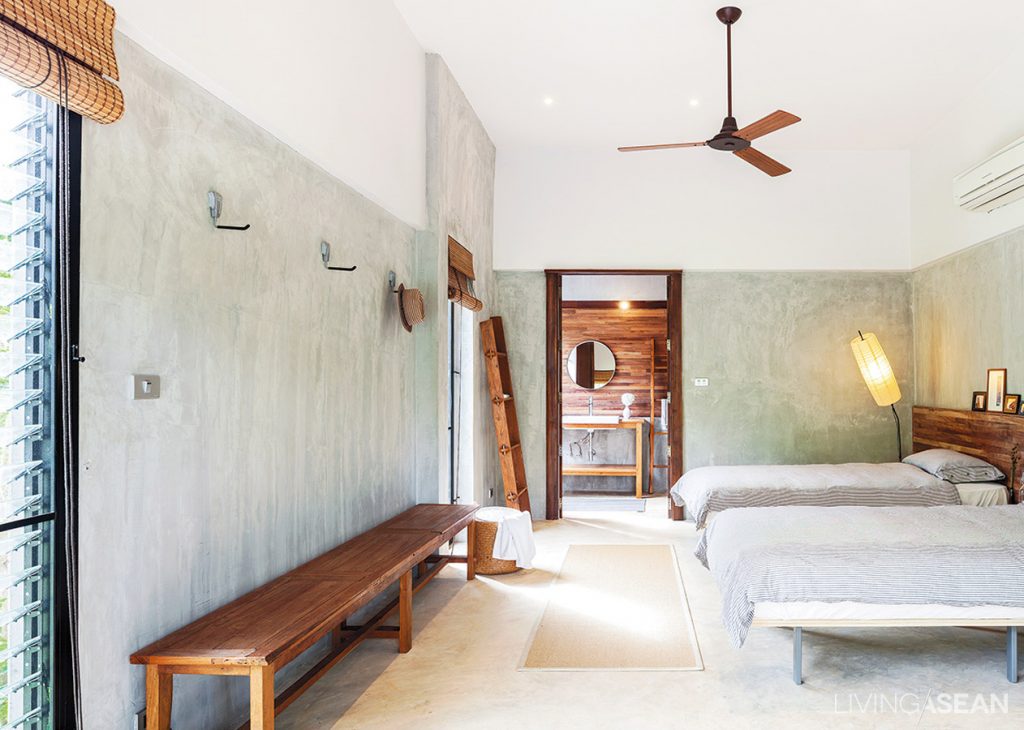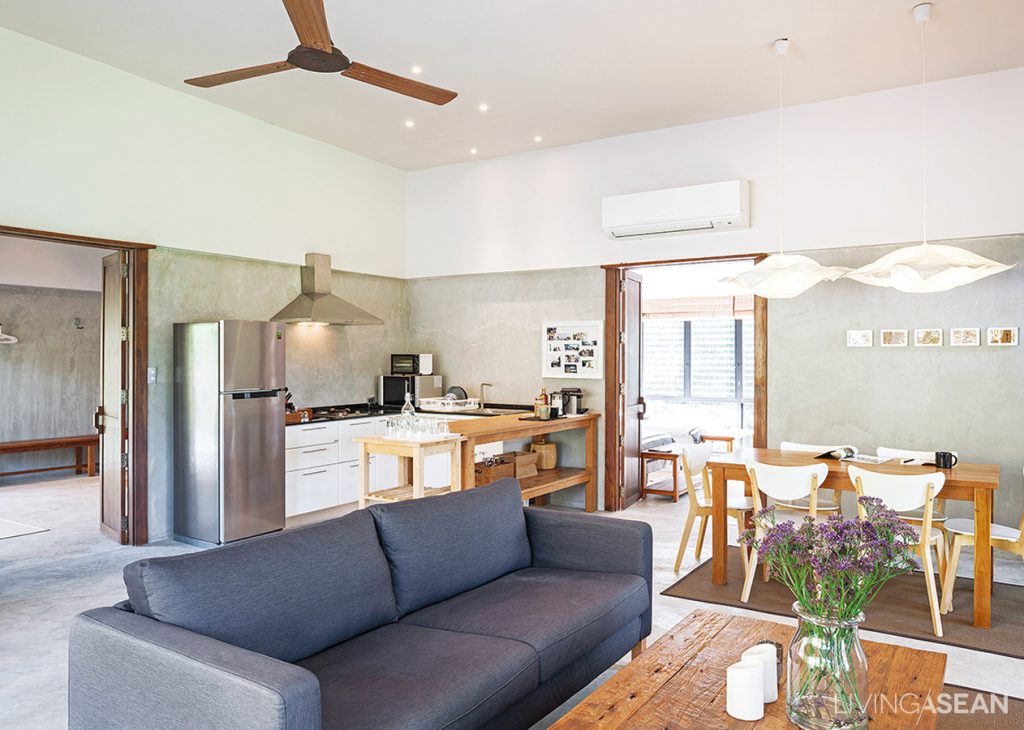 The architect chooses house-on-stilts design for its warm, intimate feeling and better air circulation. Its open concept living area makes for flexible space utilization. For the look and feel of wooden homes, real timber is used especially in areas that people always pay attention. They include the floor, ceilings, the stairs, handrails, and wood paneling walls opposite the bedrooms. As she puts it, that's enough to create an easygoing wooden ambience, despite the fact that main building materials are concrete and metals.
"Wood adds softness and warmth to the house, because it is one of a few materials that used to live just like us humans," she said.
Many brilliant ideas went into making this modern house livable. Yet it's not flawless. Ironically it's the imperfections that makes it perfect for the forest setting.