This modern house nestled in pine-forested hills is surrounded by green grass and tree-studded scenery that provides privacy and accents its harmony with the natural setting.
/// VIETNAM ///
Story: Sara' /// Photography: Triệu Chiến /// Design: Idee Architects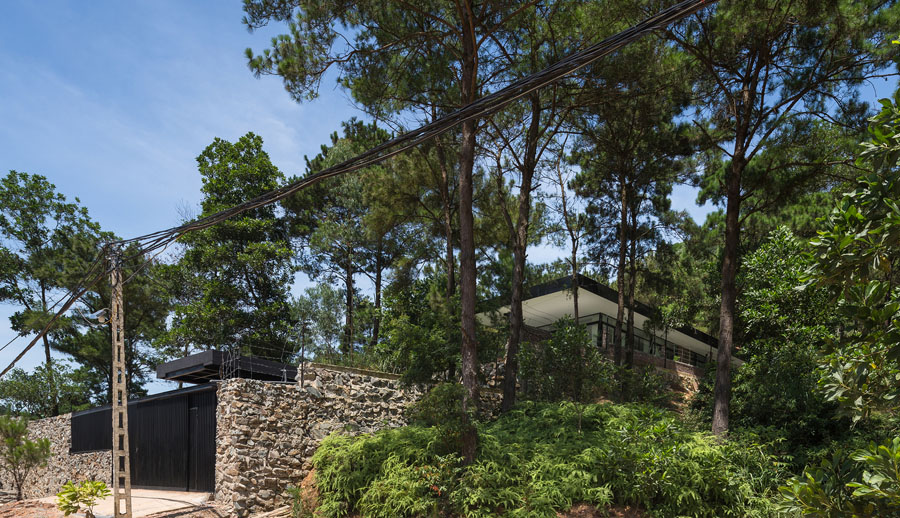 This house was designed by a Vietnamese team from Idee Architects whose priorities involved respecting the former environment instead of leveling the hill and responding to the simplicity of the owner's lifestyle. This they managed with an "open space" concept in a home full of modern conveniences that still stays close to nature, washed in the sunlight that streams in through the pine woods.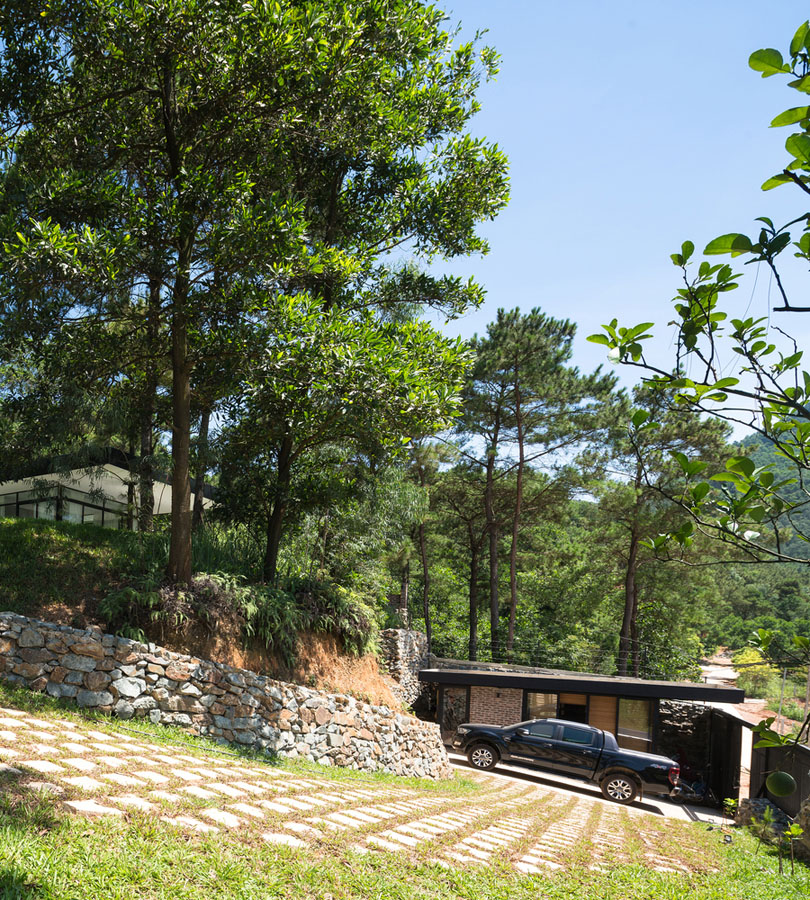 The house is built on two levels, the lower section holding a carport/garage and multipurpose room, and the upper level with living room, kitchen, and four bedrooms set atop a piney hill with a magnificent view on three sides. Interior colors are dominated by natural-looking mid-tone colors: whites, blacks, greys, browns, conveying natural warmth and tranquility. The "focus and flow" design creates points of interest with a play of straight, horizontal, and vertical lines laid against the curves of the drive.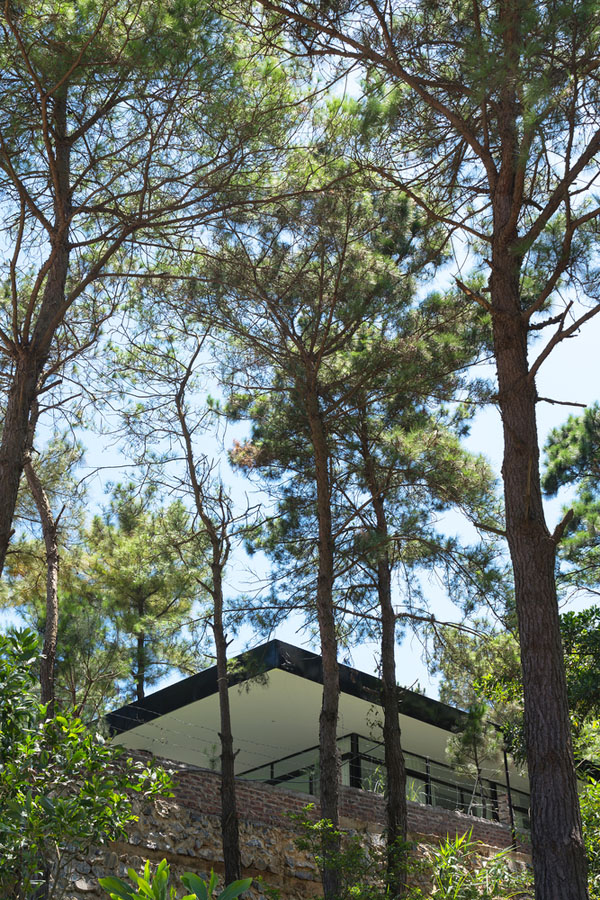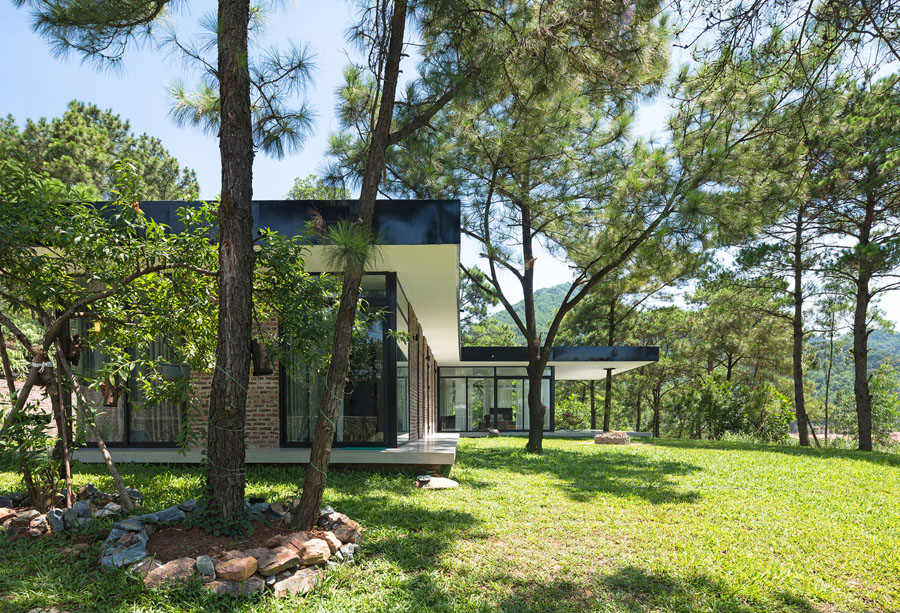 Three-meter eaves project out from the house to offer increased protection from Vietnam's heavy rain and bright sunlight. The house is designed in the shape of a slightly unbalanced "T" with a "semi-outdoor" pathway reaching all around. Except for the outdoor shower belonging to the master bedroom, on good-weather days doors and windows on every side of the house can be opened to let the air flow through. A corridor on the west side acts as heat insulation for the bedroom, an elegant simplicity in design that creates balance between static and dynamic elements in the house.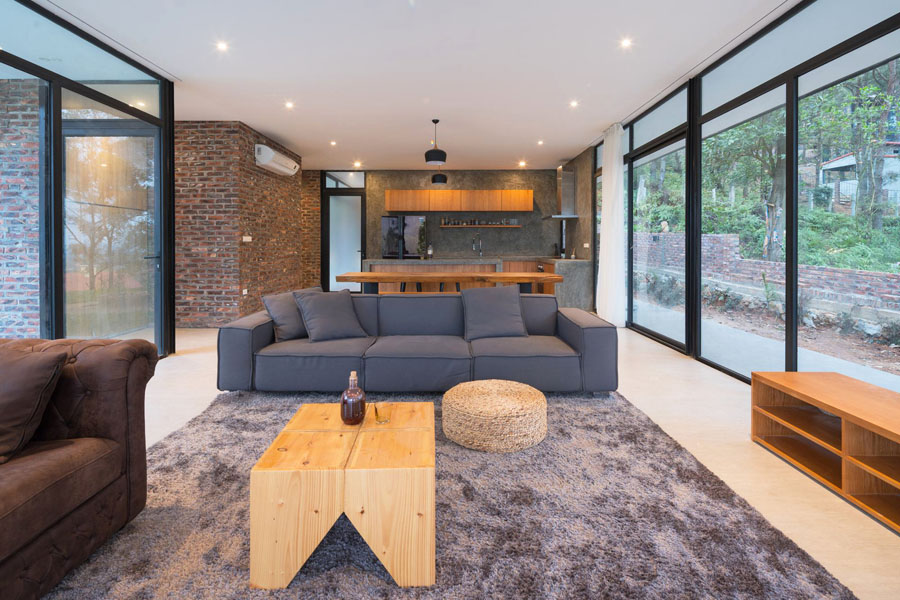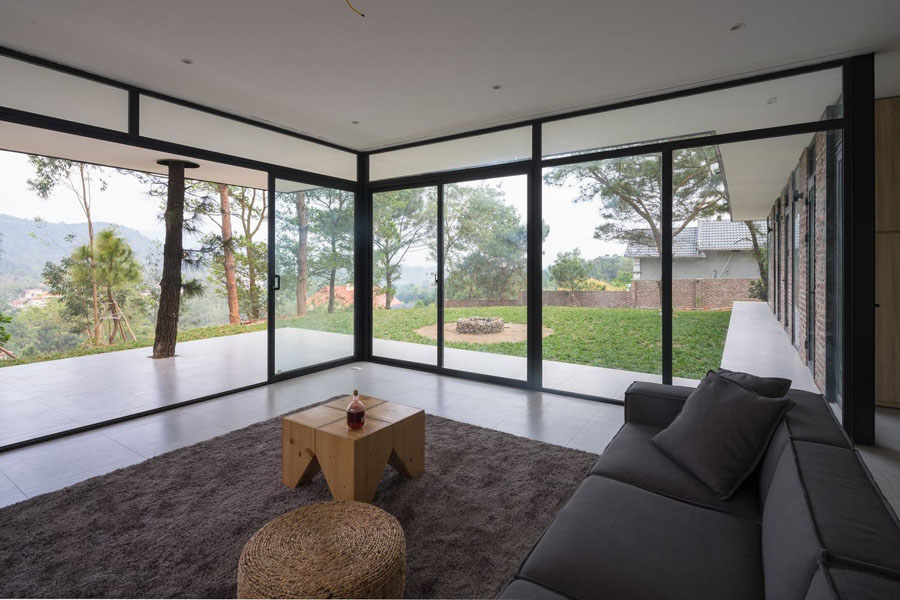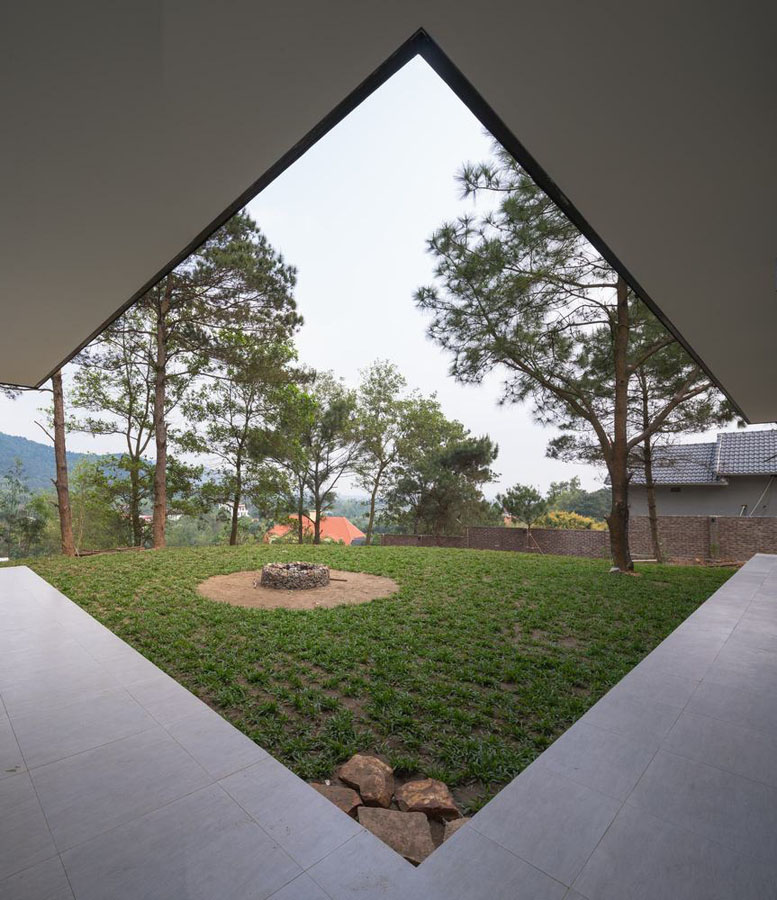 The bedroom's spaciousness shows dynamism, with the static element expressed through its privacy and sense of peace and quiet. The house is securely tucked away in greenery, as the building was actually designed to blend in with the trees that were already present. The big grass lawn out in front of the living room and bedrooms provides a great playground for the kids without blocking the idyllic view from inside.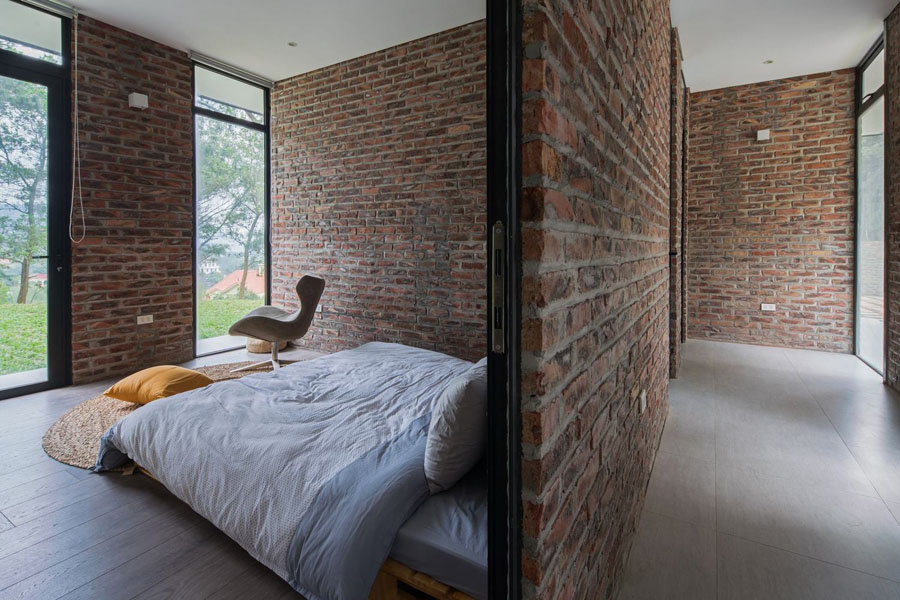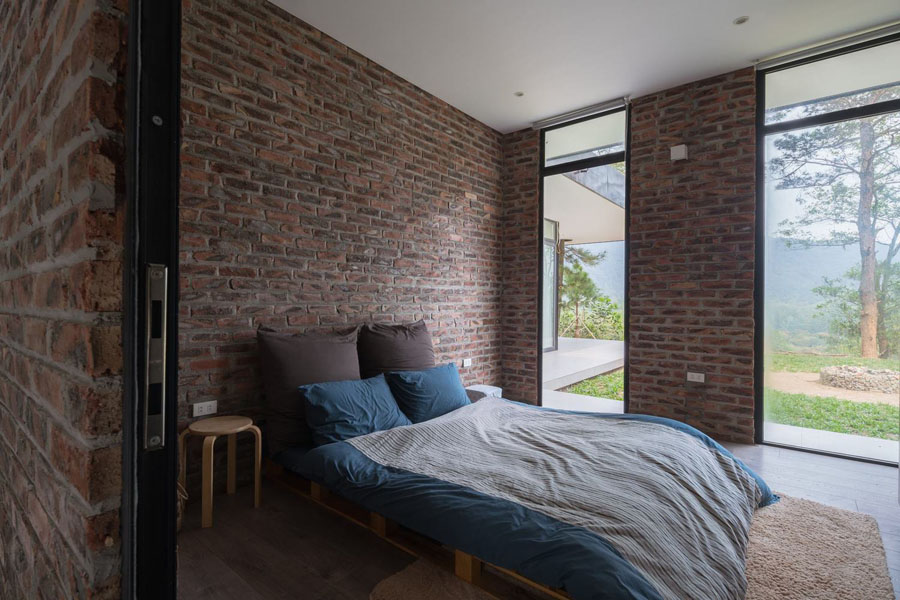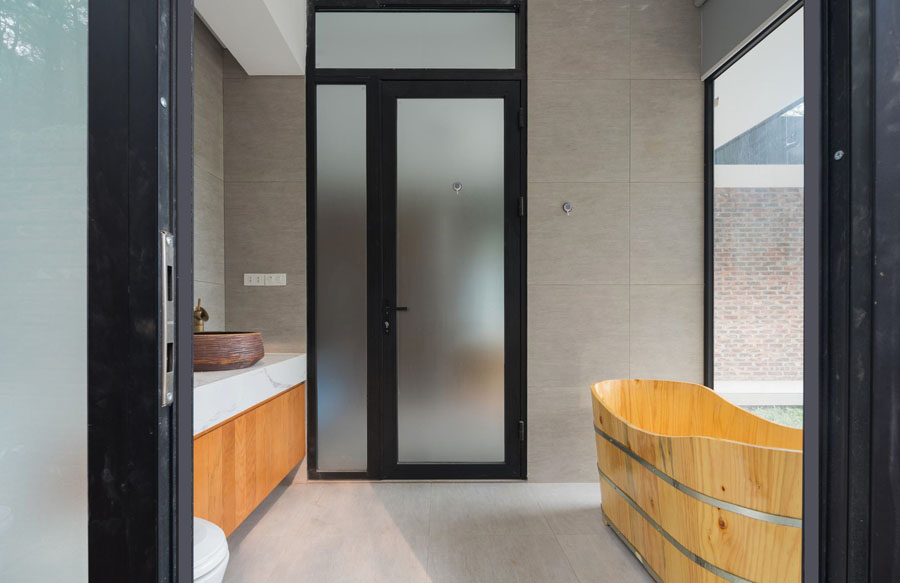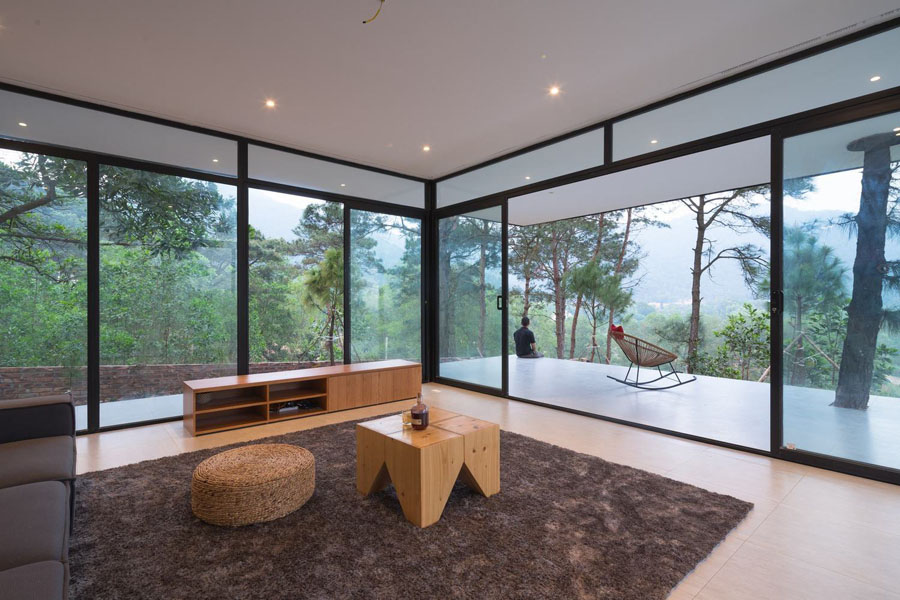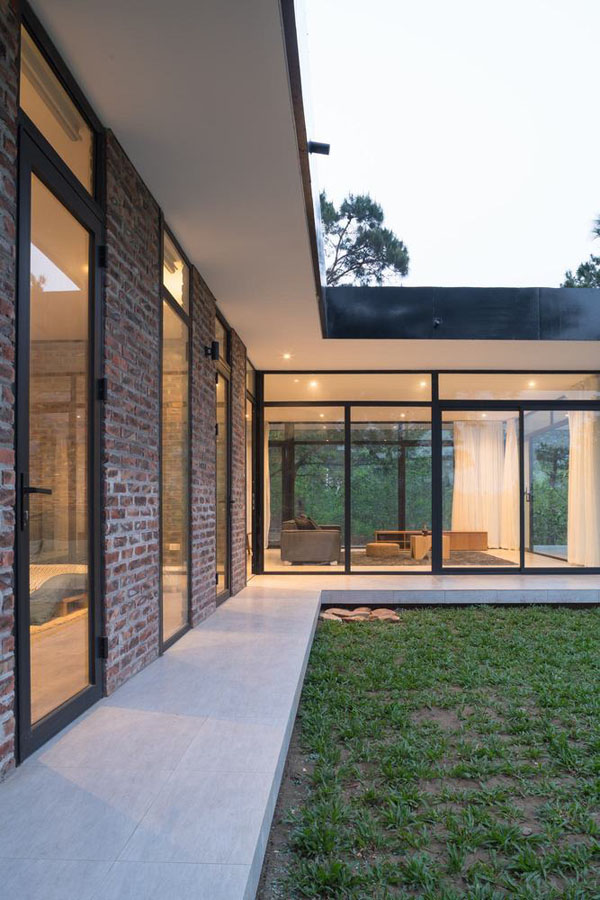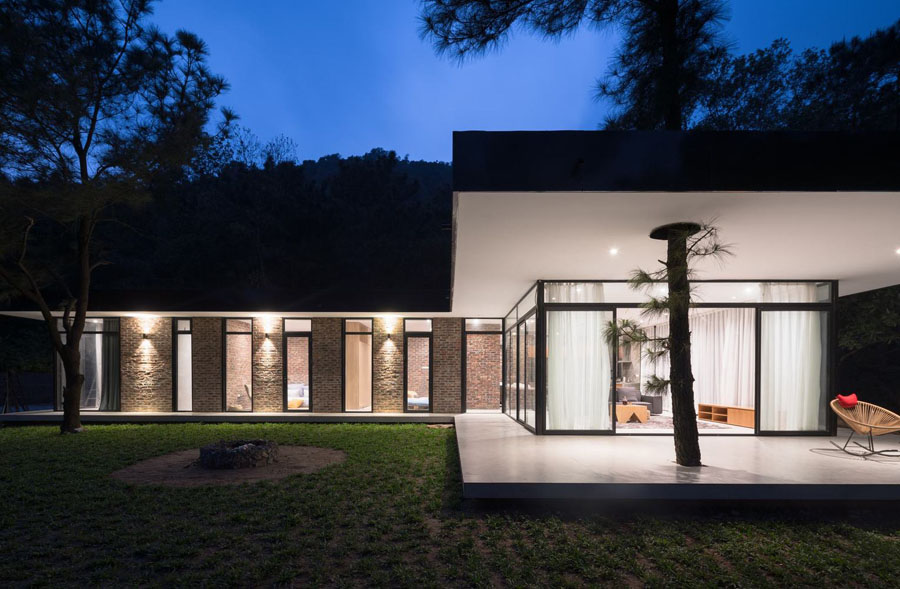 The house structure is primarily of authentic materials like steel, brick, and glass, whose lightness makes for easier adjustments when encountering problems combining them in construction while helping reduce living expenses and minimize negative effects on the original land. Future energy use is optimized with the wide roof's facilitation of solar energy storage as well as through clean water and the cultivation of vegetables, all of which truly support a comfortable and relaxing lifestyle.