In the midst of a verdant oasis stands a bare concrete house that blends perfectly well with a peaceful country setting.
/// Thailand ///
Story: Tawan /// Photos: Soopakorn Srisakul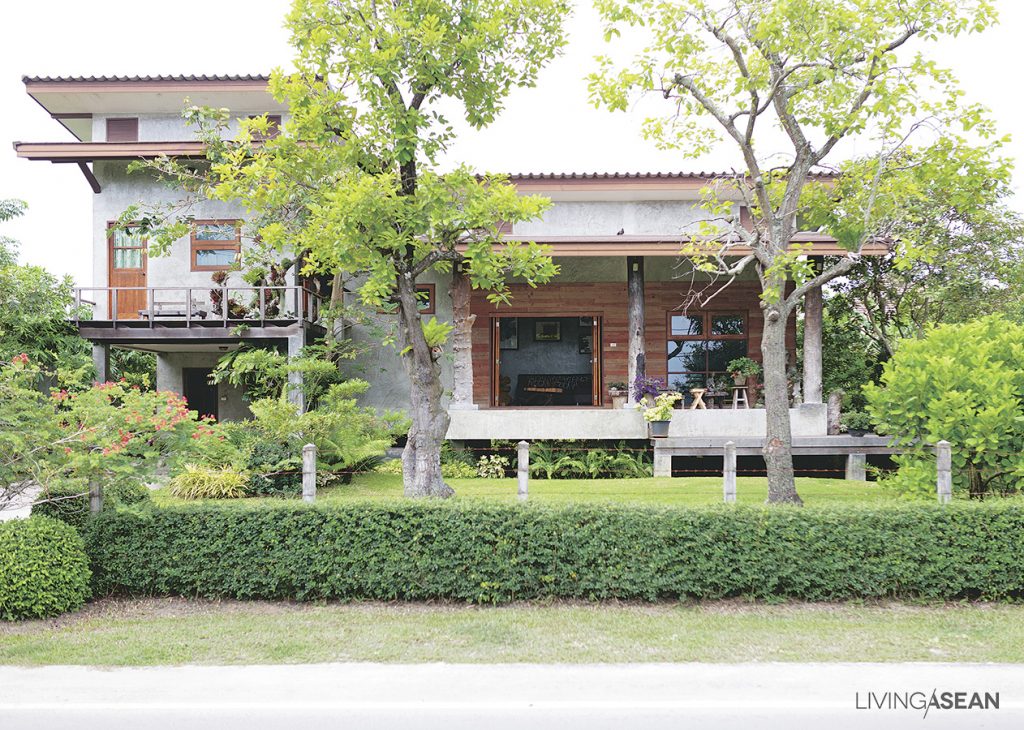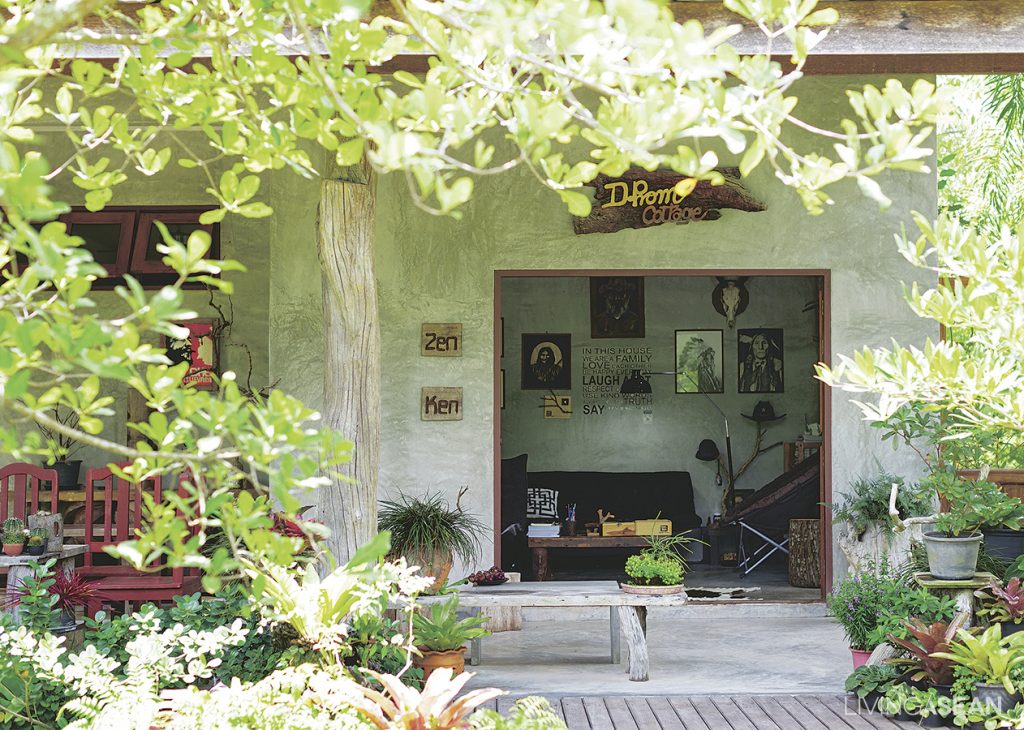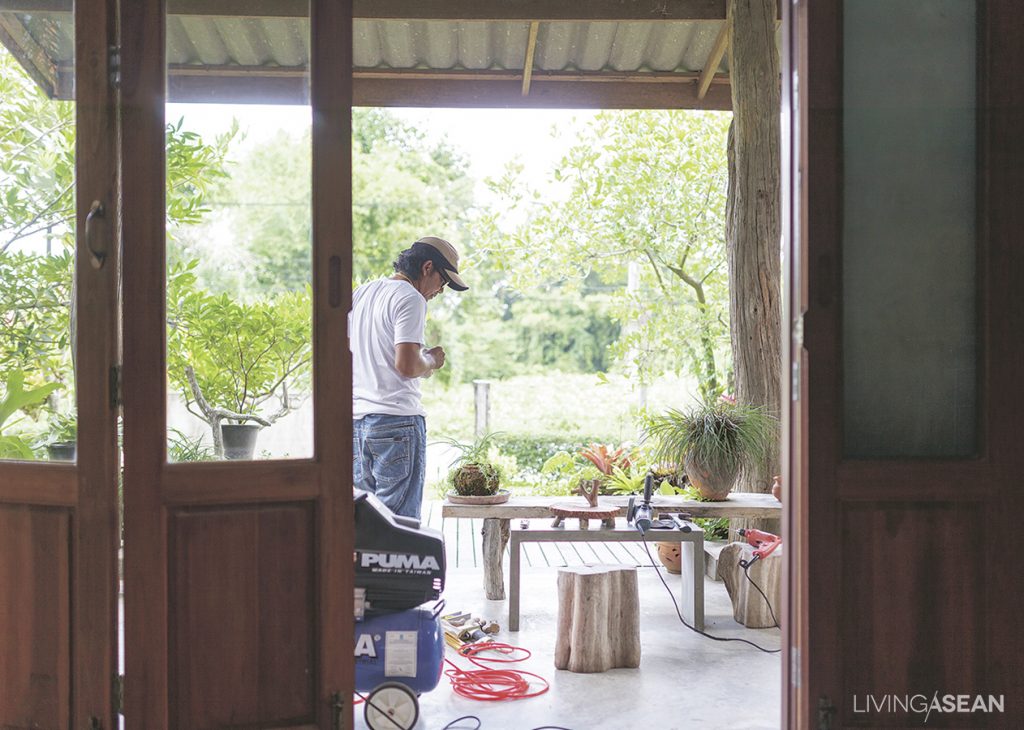 "I used to live in the house next door. One day this home was up for sale, so I bought it because I liked the design and decorating materials. I did a complete makeover, turning it into the kind of dream home that I have had for a long time. Old house poles and full-grown trees were left pretty much intact. Upon completion, I sold the old house and then moved over here."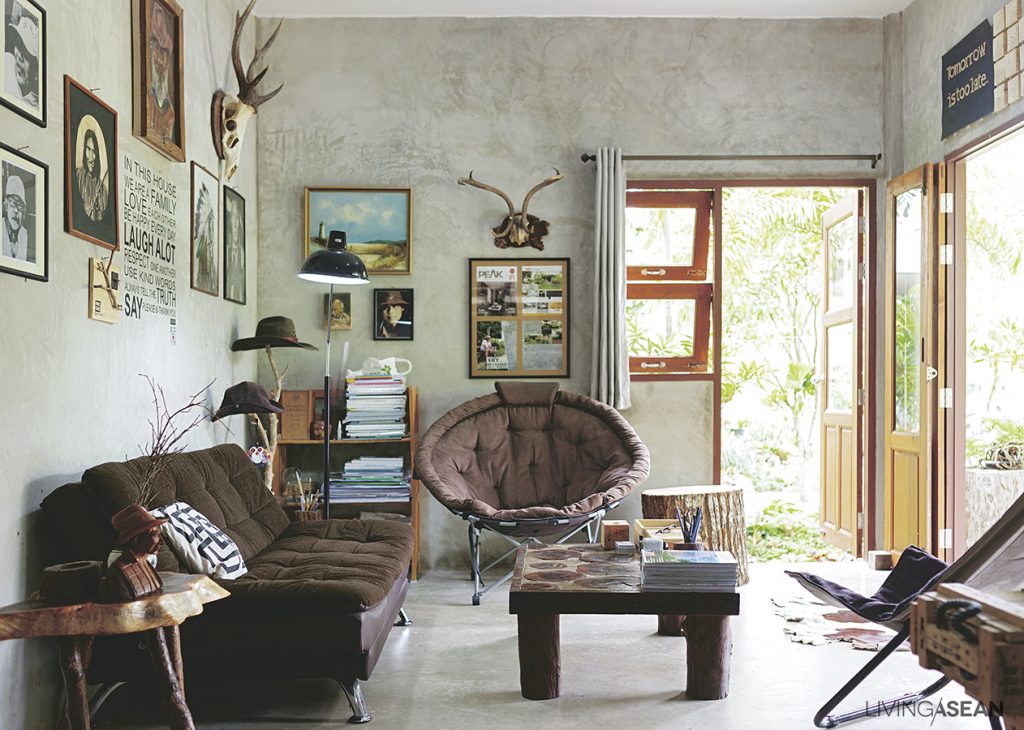 The first building on the property is a one-story structure being used for work and receiving houseguests. In front of it lies a spacious terrace that is being used for carpentry work. Good ventilation and plenty of natural light combine to make the area ideal workspace. The interior is adorned with furniture and interesting decor materials crafted mostly of wood. Every piece fits in well with the raw appeal of naked concrete finishes in the backdrop. Plenty of wall openings help make the interior well ventilated and comfy all day.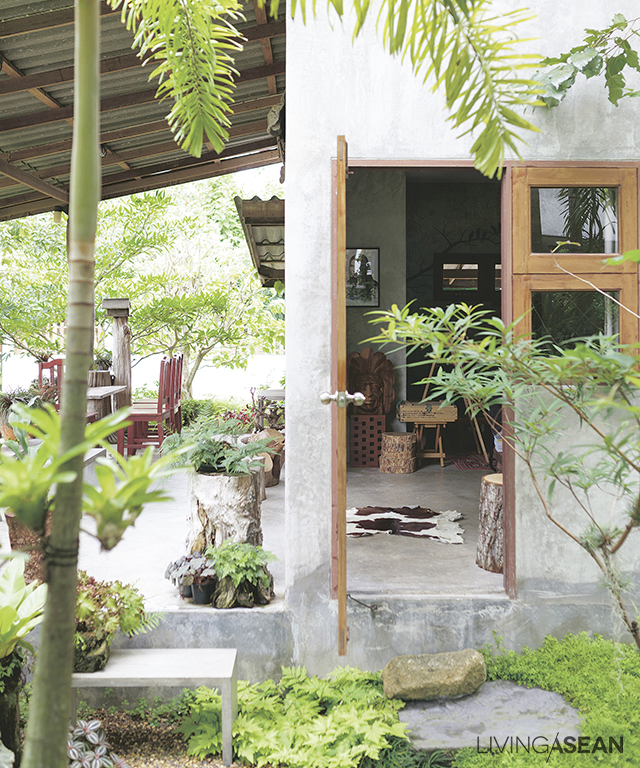 "I designed everything myself, from basic structures to furniture to décor. I like bike riding and making road trips to see all that nature has to offer. It is about going back to the beauty of the natural habitat. Now that I own a home, I think it wise to add kind of a raw feel to it so as to blend well with the surroundings. That is the reason for choosing bare concrete finishes. I put in large windows and doors so that the garden can be seen in full view from inside," said the owner.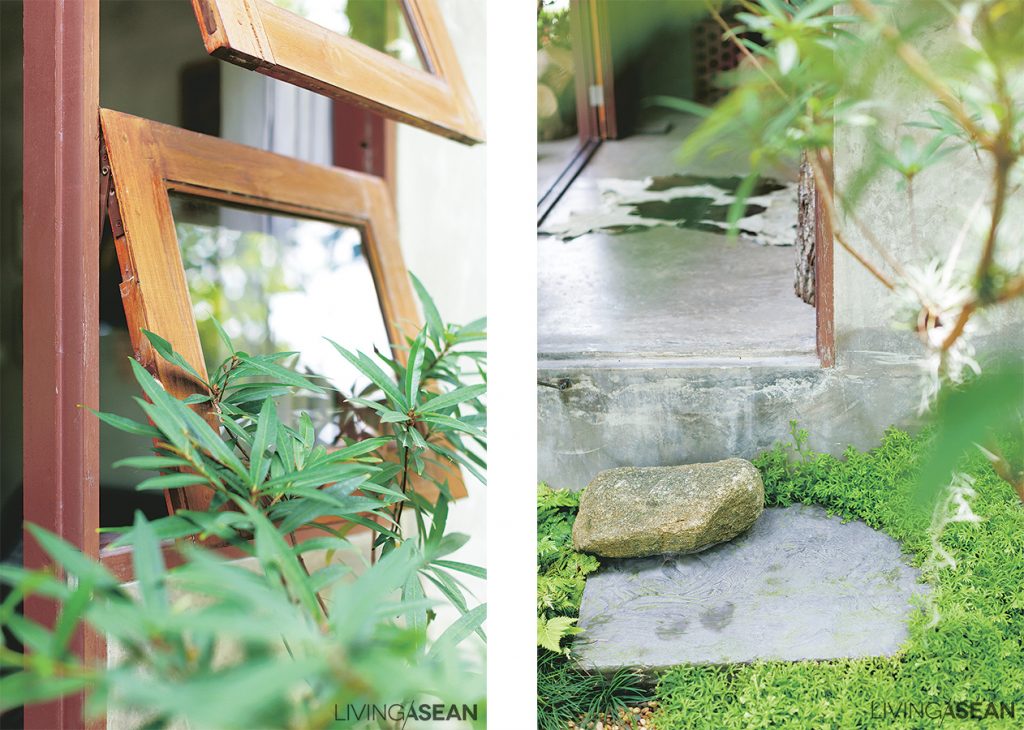 Prom added that he was a big fan of DIY furniture and decorating items. Besides saving money, he could tailor every design detail to meet his specific needs. He created one-of-a kind furniture and décor items in this way. They were far from being perfect. There was unfinished look to every piece of woodwork, which further enhanced its country rustic appeal.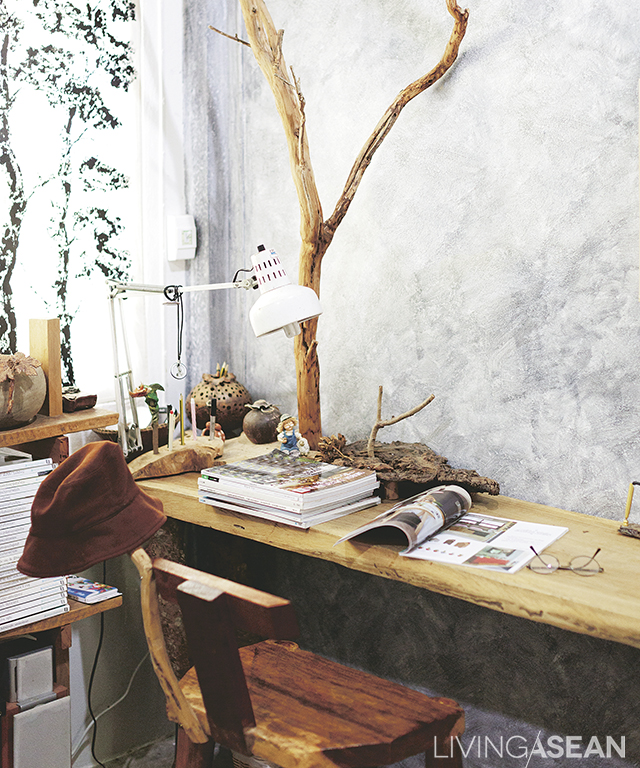 The second building is a big two-story residential unit. Like the first building, the main feature here is the exterior walls that are crafted of bare concrete finishes mixed with woodwork. The most stunning is the second floor balcony, which contains an opening in the floorboard that allows a Pride-of-India tree to shoot right through. It is the owner's favorite resting space. Time goes by slowly as he sits down sipping coffee and pruning the treetop.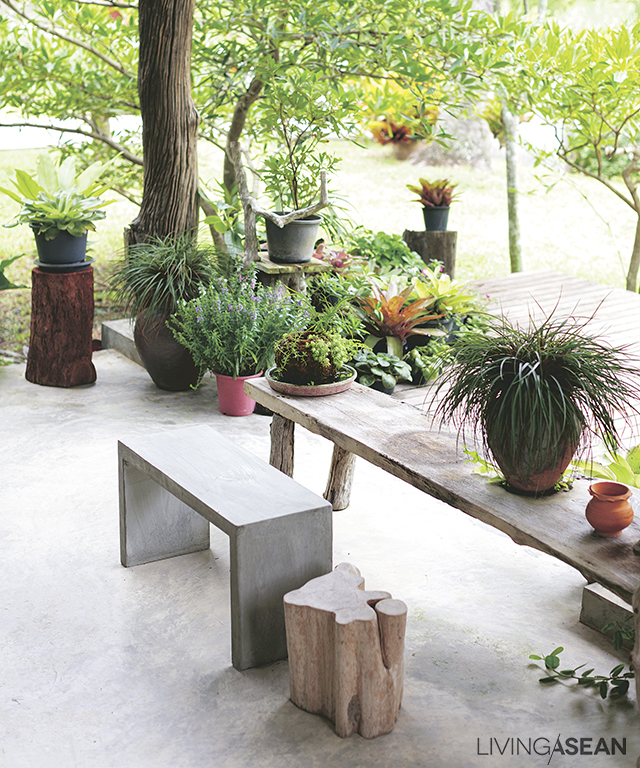 It is amazing to think about all the benefits that trees are giving us humans. Particularly at this concrete house, they provide the inspirations the owner need to feed his passion for wood. They make his small world an enchanting place to live and work.