This home rises above a tall tai thun open space perfect for socializing, especially for large family gatherings. And it has some surprises inside.
/// THAILAND ///
Story: Samutcha Viraporn /// Photography: Sitthisak Namkham /// Design: Volume Matrix Studio 
There was already a residence built here, but it wasn't designed with the evolving needs of such a big family in mind, so a new space was created, a new waterfront home where everyone could come together and guests could spend the night.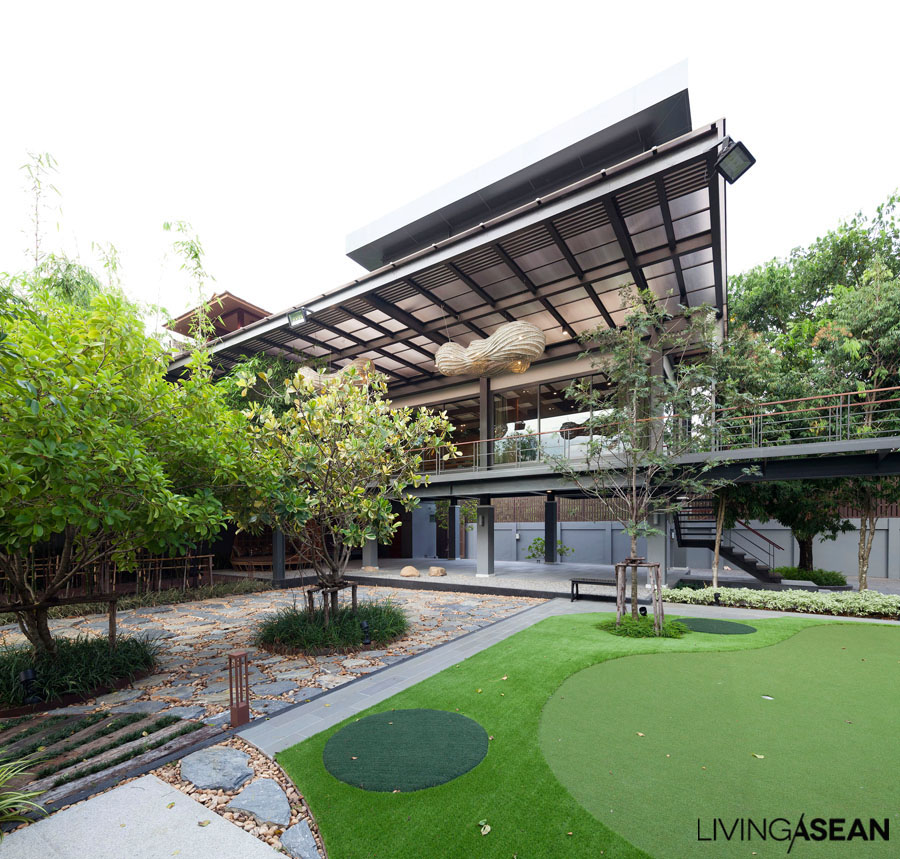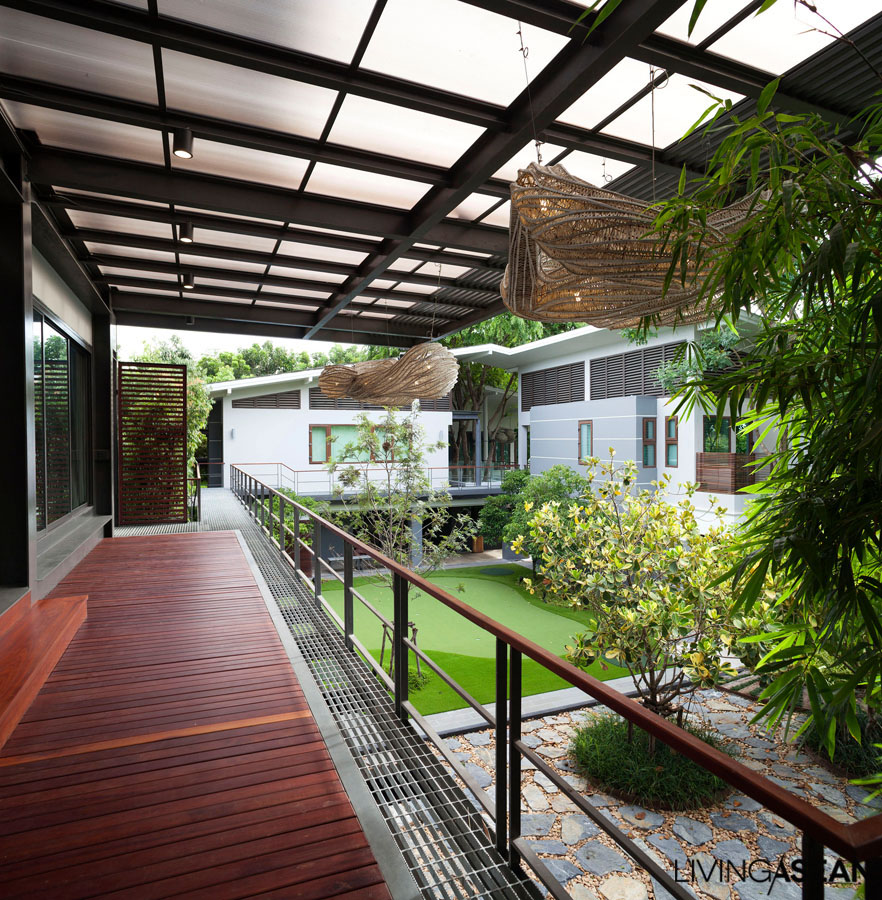 The steel used for columns, beams, stairs, and balconies is surplus material  from a large construction business belonging to the owner himself. "I had to scale the entire house to fit all that material," said architect Kasin Sonsri, of Volume Matrix Studio as he spoke about the design challenges.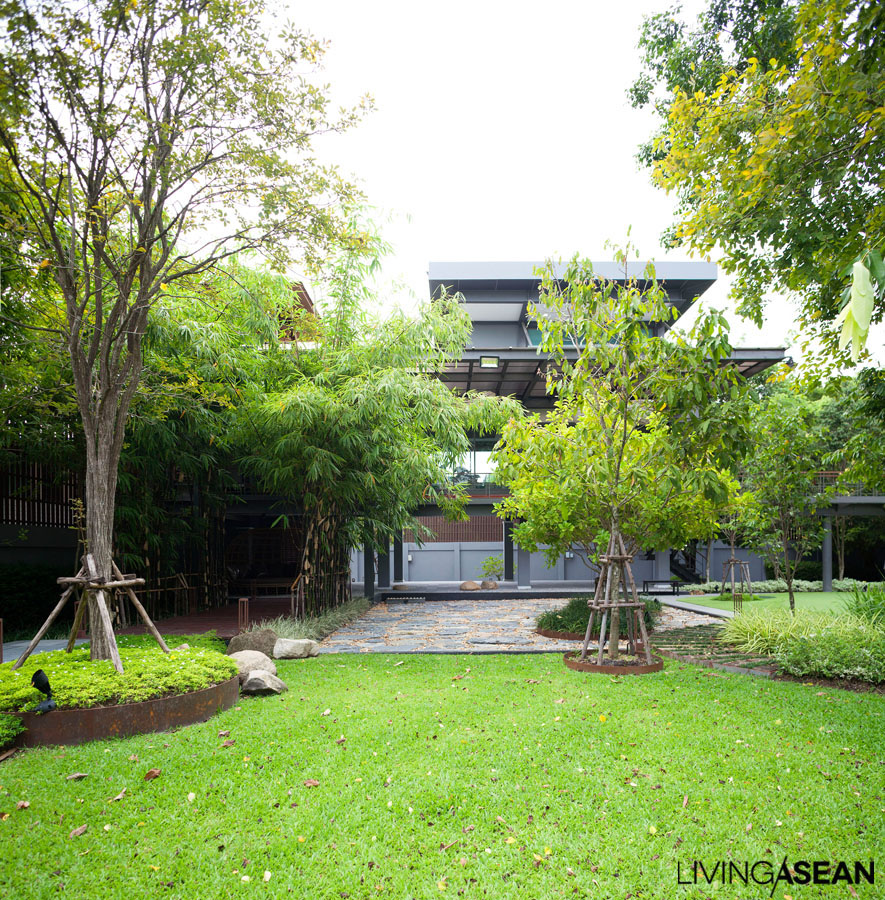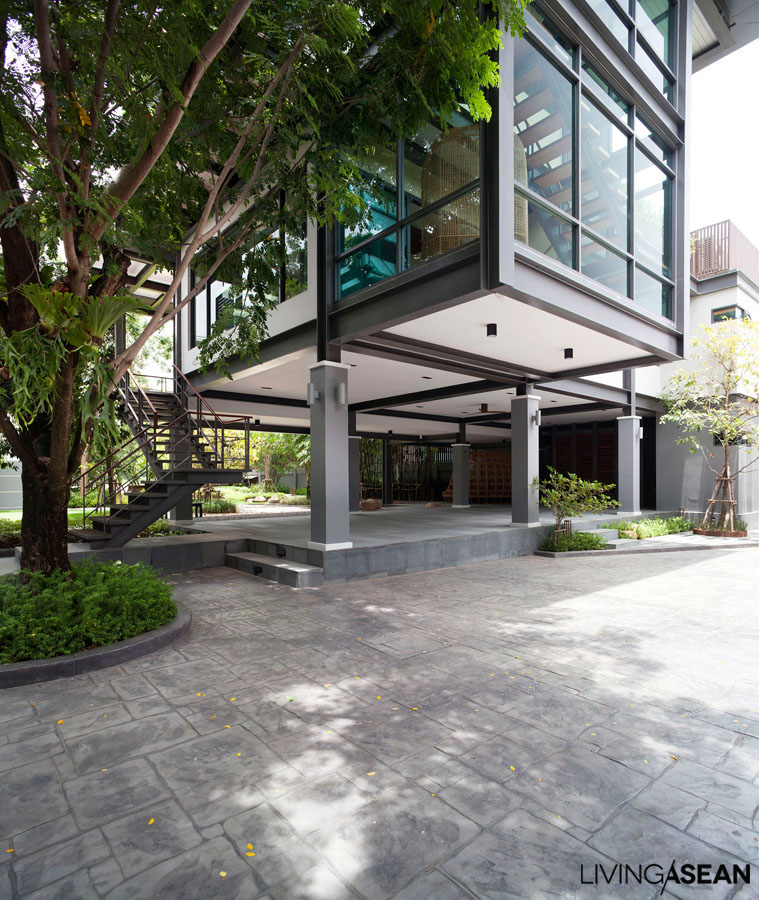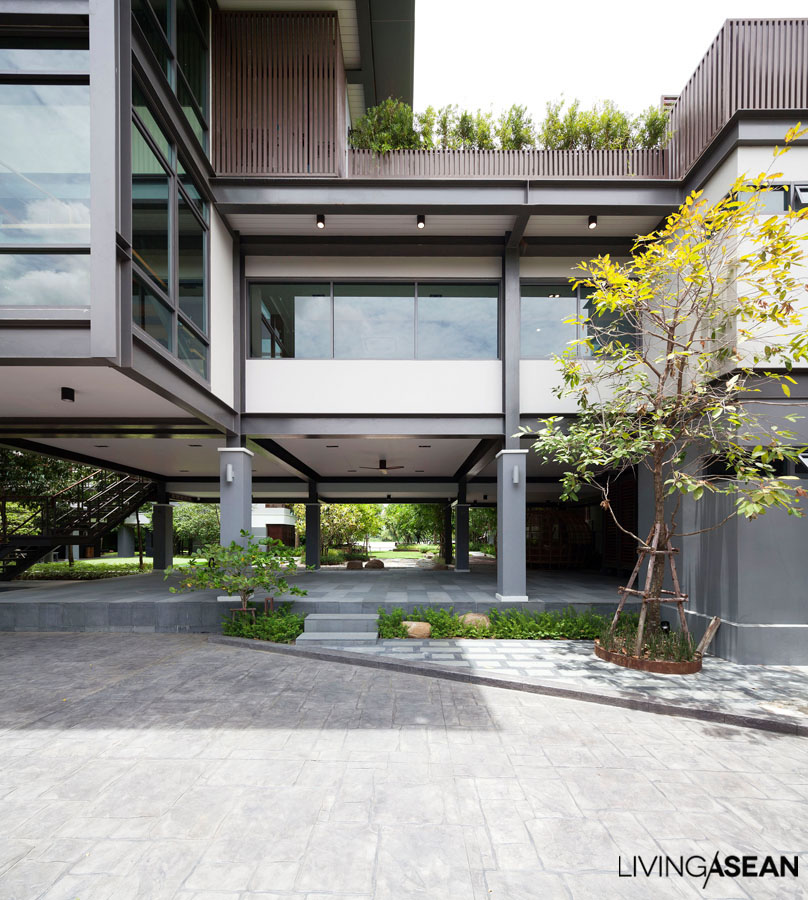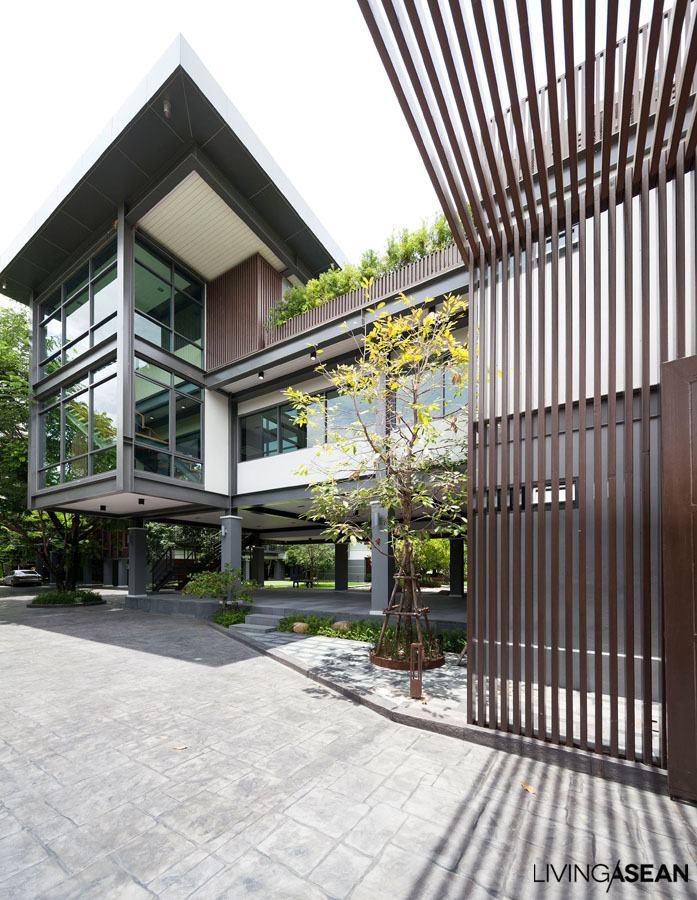 This Ayutthaya home is put together to give the feel of a traditional Thai house, with its high tai thun to use as a multi-purpose courtyard, broad eaves reaching out, living area open and inviting to the outside breeze, house raised up to catch views of the river and the garden below. There's a wide porch, an add-on extending out from the big house. Massive posts and beams are designed to showcase their structural utility as a part of the house, as do the steps up into the dining room, the walkways, the outside porch, and the rain gutters spilling water through a steel grate. All these elements combine to give a unique contemporary look to this house of steel and wood. The interior décor is simple. The second floor features an "open plan" separation of usable space: walls open up, reaching through from the kitchen into a large dining nook and from there into the living room area.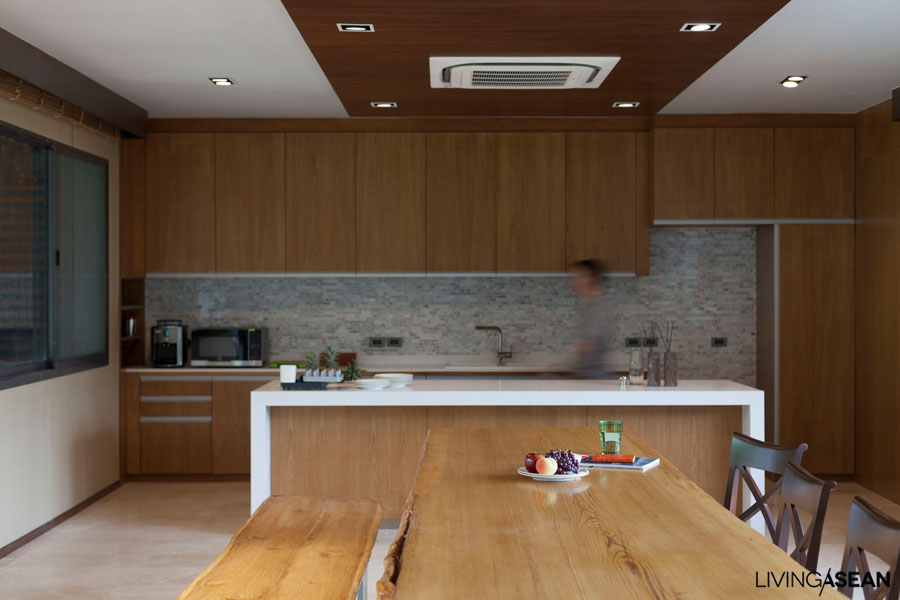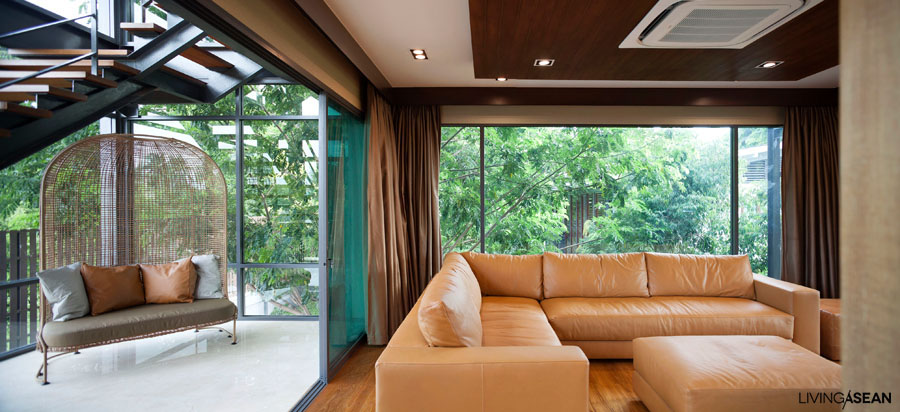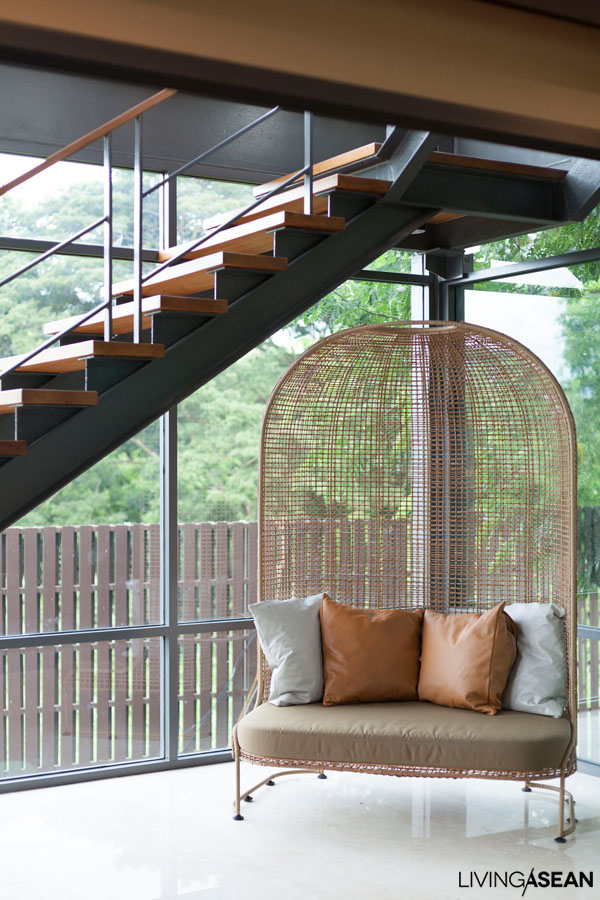 Step up onto the third floor, and surprise! The décor completely changes and it's as if you've suddenly dropped into a Japanese home, where the style of mats, windows, and doors all tell you why the owner named the house "Sala Zen." In this room is a built-in cabinet where bedding is stored so that guests can easily come spend the night. Outside is a roof deck garden highlighted by an Onsen hot tub in an outdoor private spot that can't be seen from the garden below.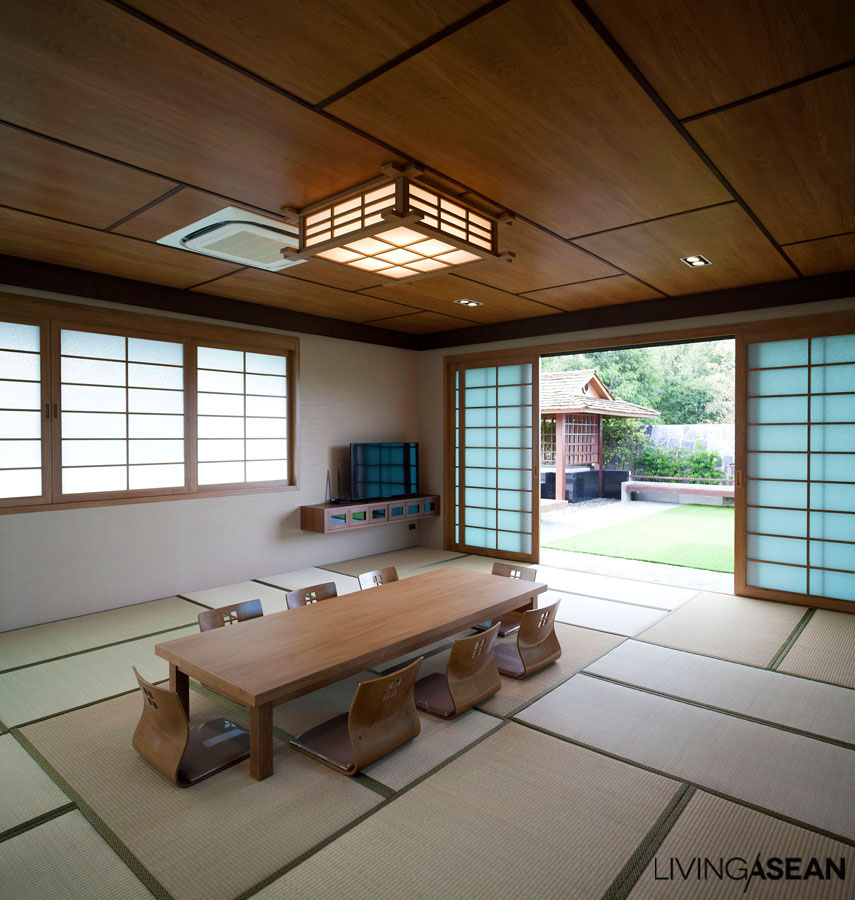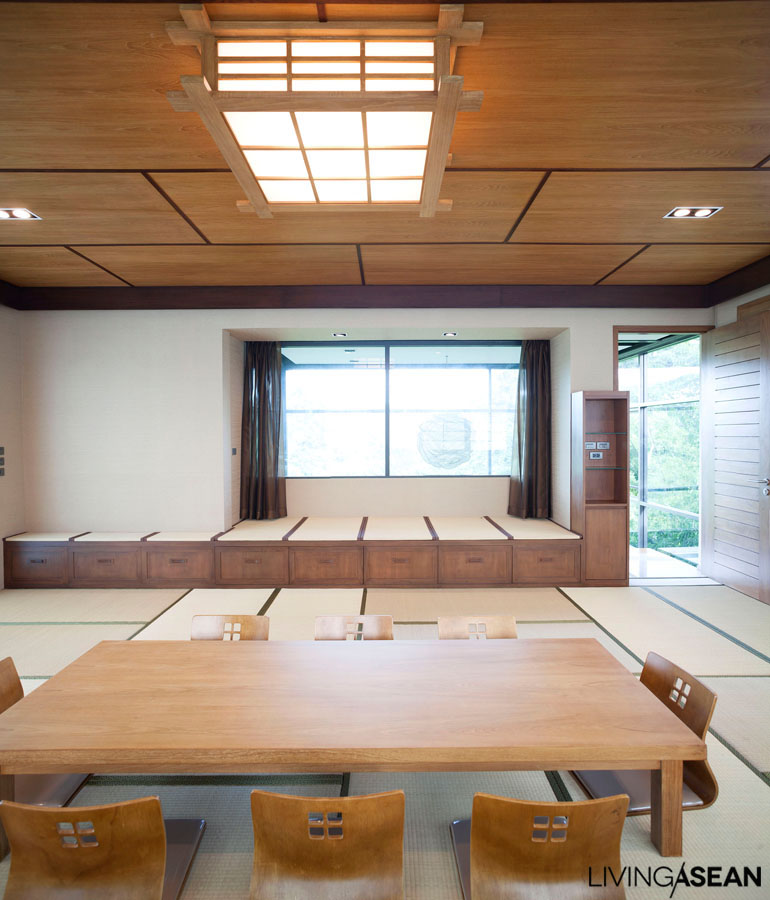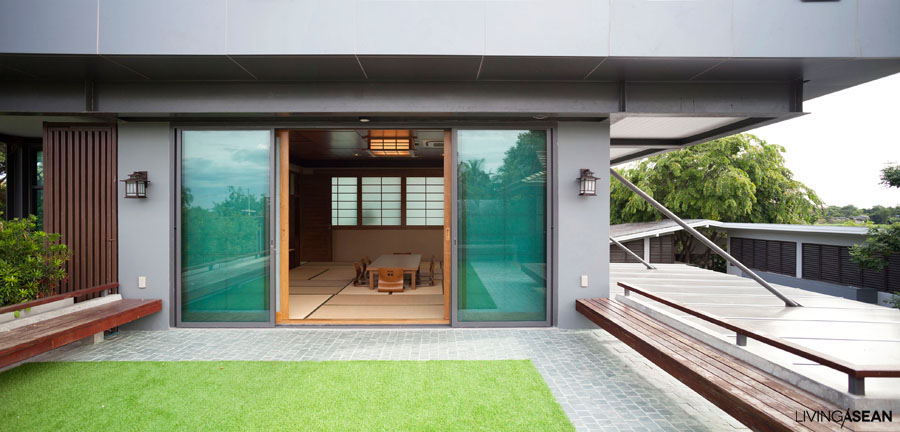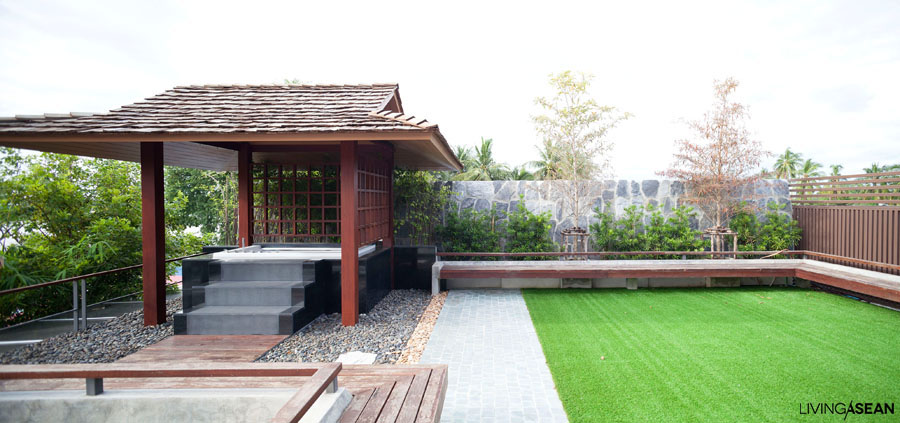 This home is composed of many elements, but they all blend to make this a truly Thai residence, a steel-framed waterfront house that's warm and familial, fits perfectly into its context, and offers the experience of comfortable living with natural light and breezes and great views all around, on this small Ko Rian soi in Ayutthaya Province.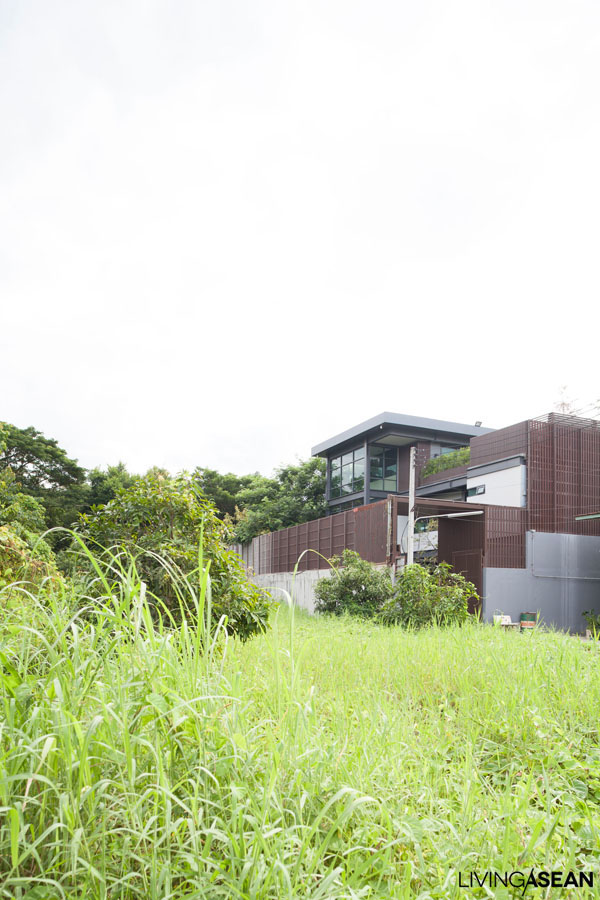 Link: http://www.baanlaesuan.com/96717/houses/riverside-relaxation/2/