Air pollution is just one aspect of the wider environmental and health problems in major cities around the ASEAN. It's a wake-up call among city dwellers from Bangkok to Jakarta to Hanoi to Ho Chi Minh City.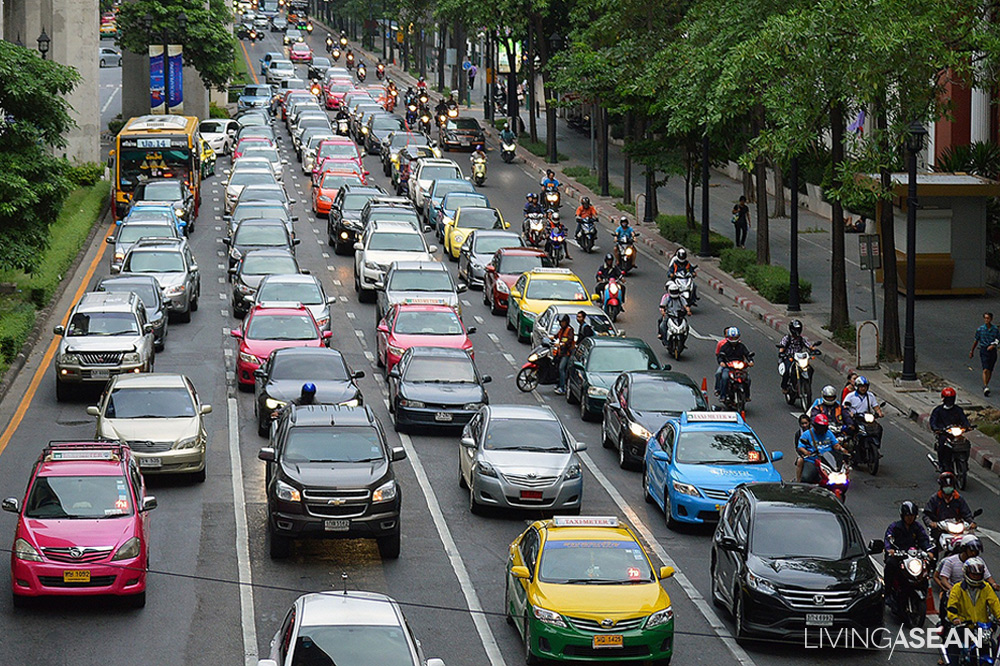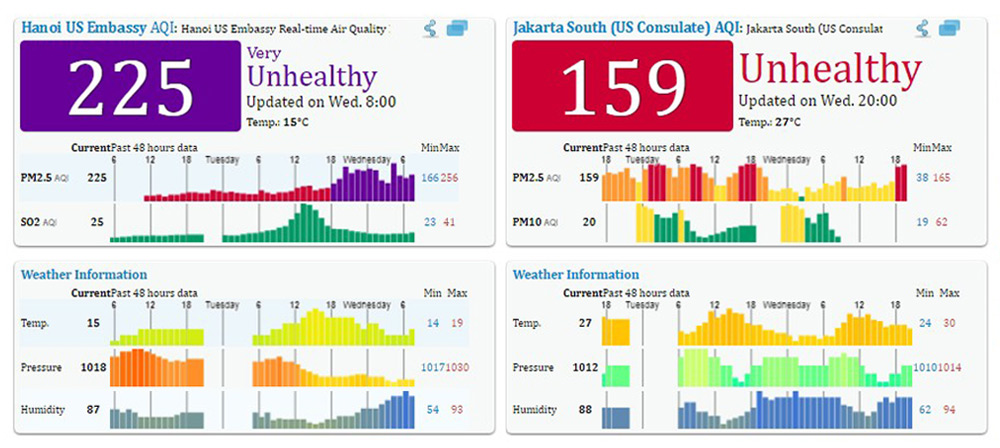 The crux of the matter is the high concentrations of small airborne particles (known as PM2.5) that enter the body through the nose and mouth. They pose greater health risks than larger particles (known as PM10), which the body is capable of eliminating through coughing, sneezing, and swallowing.
Technically speaking, PM2.5 refers to particulate matters with a mass aerodynamic diameter less than 2.5 micrometers. They are capable of traveling deep into the body causing anything from mild symptoms such as nose and throat irritation to more serious conditions like lung and heart problems, even lung cancer.
To get the information across to the public, a monitoring system was devised. The Air Quality Index (AQI) is a number used to communicate how polluted the air is in real time, and how bad it is forecast to become. AQI readings above 150 are considered to have direct impacts on the health conditions of sensitive groups of people.
While industrial pollution left cities across China and India in the smog, countries in Southeast Asia have become alert to the man-made problem and begun taking action to reduce PM2.5 levels.  Let's hope that it's not too late.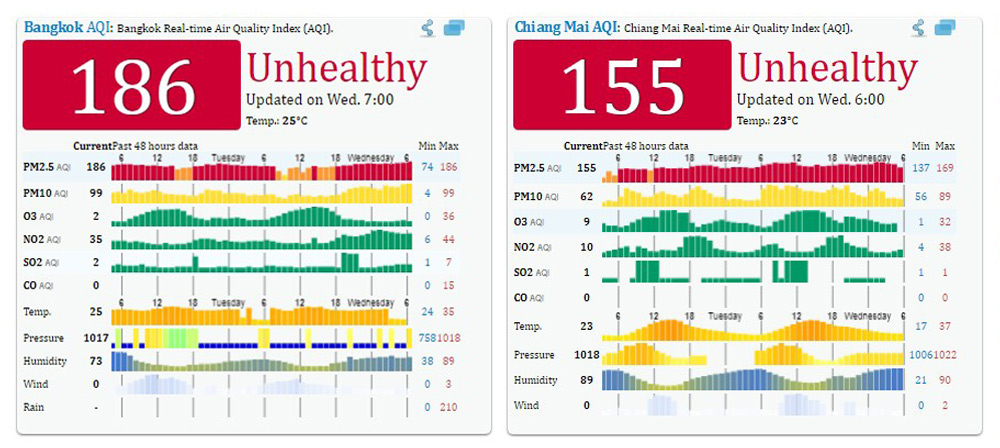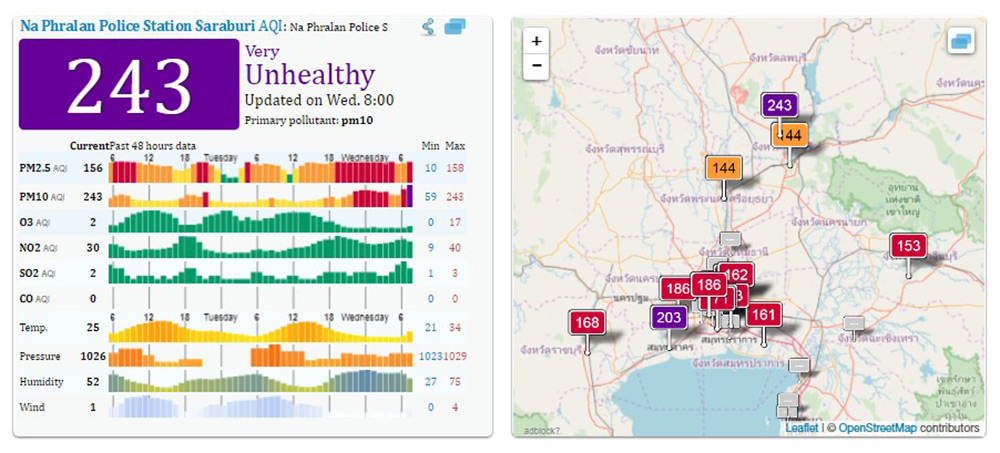 A few weeks into the new year 2018, it was a terrible shock to find thick haze of air pollution blanketing the entire landscape of Bangkok Metropolis. The spike in PM2.5 concentrations that cut down visibility and posed a threat to public health was blamed on a mix of humidity and seasonal inactivity in the air flow.
The same also happened to Chiangmai in the northern part of the country, and the haze hasn't fully lifted. While local governments called on farmers not to burn their fields in preparation for the new planting season in Chiangmai, Bangkok authorities were looking for ways to free up traffic snarls and reduce air pollutants from industrial plants.
In Jakarta, where traffic jams were just as bad, the need to reduce air pollution has been a hot topic for quite some time. Jakarta's problems stemmed from rapid increases in vehicular emissions in the city and industrial pollution in the northern part of the city. A recent study showed that over 60% of the population of the Indonesian capital were facing increased risks in respiratory and pulmonary disease.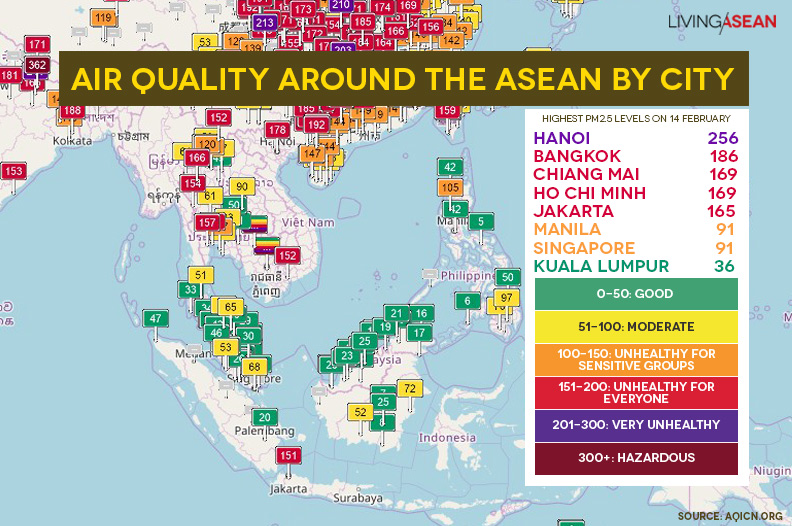 Hanoi, and Ho Chi Minh City were no exception when it came to air pollution from vehicular emissions. Motorbikes remained the most popular means of transportation nationwide. The country with a population of 92 million had over 45 million registered motorcycles. A 2013 study showed that high PM2.5 levels were linked to about 40,000 deaths, equivalent in seriousness to a 5% economic loss.
Sources:
http://english.vietnamnet.vn/fms/environment/176546/how-serious-is-air-pollution-in-vietnam-.html
You may also like…