Born in Xiamen, Fujian Province in 1954, avant-garde artist Huang Yong Ping is arguably one of the most influential Chinese artists to gain international notoriety. In the mid-1980's he founded an art group called Xiamen Dada, which explored similarities between Dadaism, an artistic and literary movement that began in Switzerland around WW1, and the Zen school of Mahayana Buddhism that originated in China during the Tang dynasty. Huang is one of six must-see international artists exhibited at the inaugural Bangkok Art Biennale, which is running until February 2019.
/// THAILAND ///
Story and video: Singhanart Nakpongphun /// Photographs: Portrait of Huang Yong Ping (top) by courtesy of the artist
The journey of the 64-year-old artist is manifested in his works that engage visitors actively with new kinds of experiences. Like those of co-founders Zha Lixiong, Liu Yiling, Lin Chun and Jiao Yaoming, Huang's masterpieces are known for being experimental, radical or unorthodox with respect to art, society and culture. Together they combine to form a powerful medium of expression that's though provoking.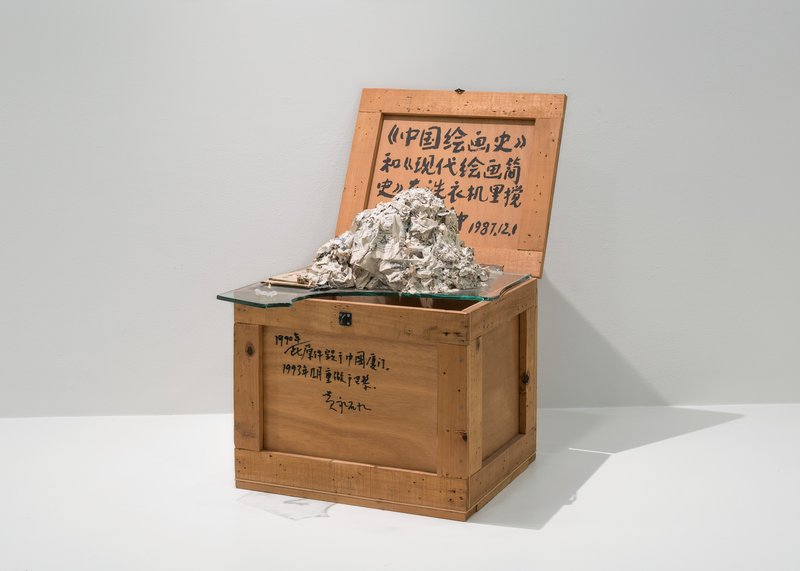 At age 35, Huang Yong Ping made his world debut during the Magiciens de la Terra exhibition at the Pompidou Center, Paris in 1989. The year was notorious for student-led demonstrations in Beijing's Tiananmen Square. His participation in the show was a sculptural installation titled "Two-Minute Wash Cycle", which was made by machine washing two books for two minutes. At a glance, the work of art looked like a modest pile of paper pulp on top of a wooden crate. On close examination, it was the conceptualization of a cultural assimilation, a place where many different people and ideas mix together producing something new.
By machine washing, the two books ("The History of Chinese Painting" by Wang Bomin, and "A Concise History of Modern Painting" by Sir Herbert Read) were reduced to fine pieces blended to portray a single entity. The work was reconstructed in 1993 for a show at the Guggenheim Meuseum, New York. Since then, the Chinese-born, French contemporary artist has exhibited at various art scenes worldwide, including the 48th Venice Biennale in 1999, the Red Brick Art Museum in China, the Ludwig Museum in Germany, and the Grand Palais des Champs-Elysees in Paris.
2017 was an eventful year for Huang Yong Ping. His exhibit "Theater of the World" (1993), along with controversial works by two other artists, were pulled from a major show hosted by the Guggenheim Museum after a public outcry. Theater of the World is a wood and metal enclosure designed to hold insects and the reptiles that feed on them. The work requires that fresh supplies of insects be added regularly as others are eaten. Like a gladiator arena in ancient Roman, the live installation provides grim insights to the negative effects that globalization is having on cultures in China.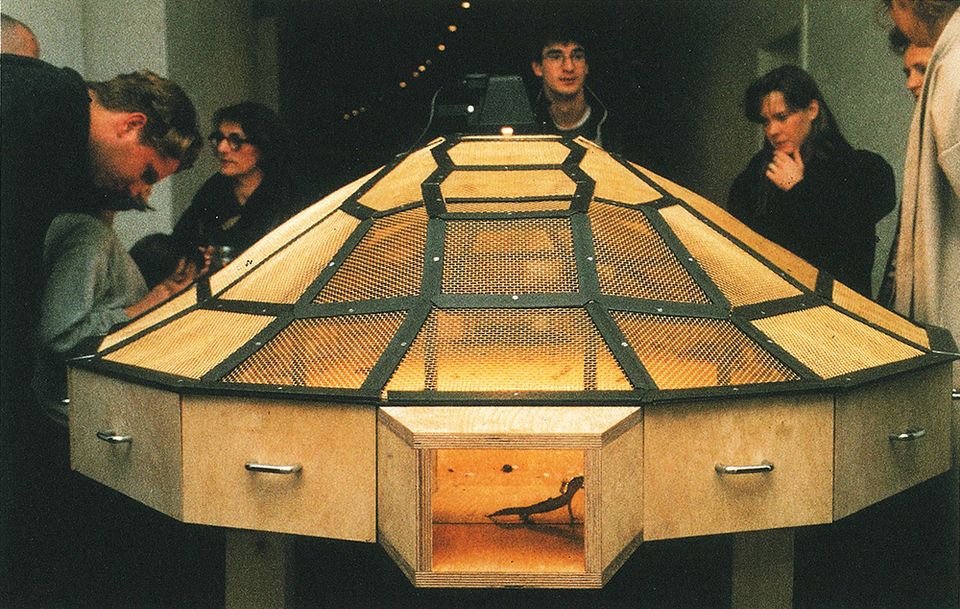 During the inaugural Bangkok Art Biennale, outstanding works by avant-garde artist Huang Yong Ping are on view at:
The Bank of Thailand Learning Center
A large sculptural installation titled "Dragon Boat" is designed to tell stories of the diaspora of Chinese people from their homeland into Southeast Asia in times past. The 4.2-meter-long replica of a rowboat of ancient China is on show at the Bank of Thailand Learning Center until February 3, 2109. The artist likened the dispersion of Chinese people in the past century to his own experience after having migrated to France in the late-1980s.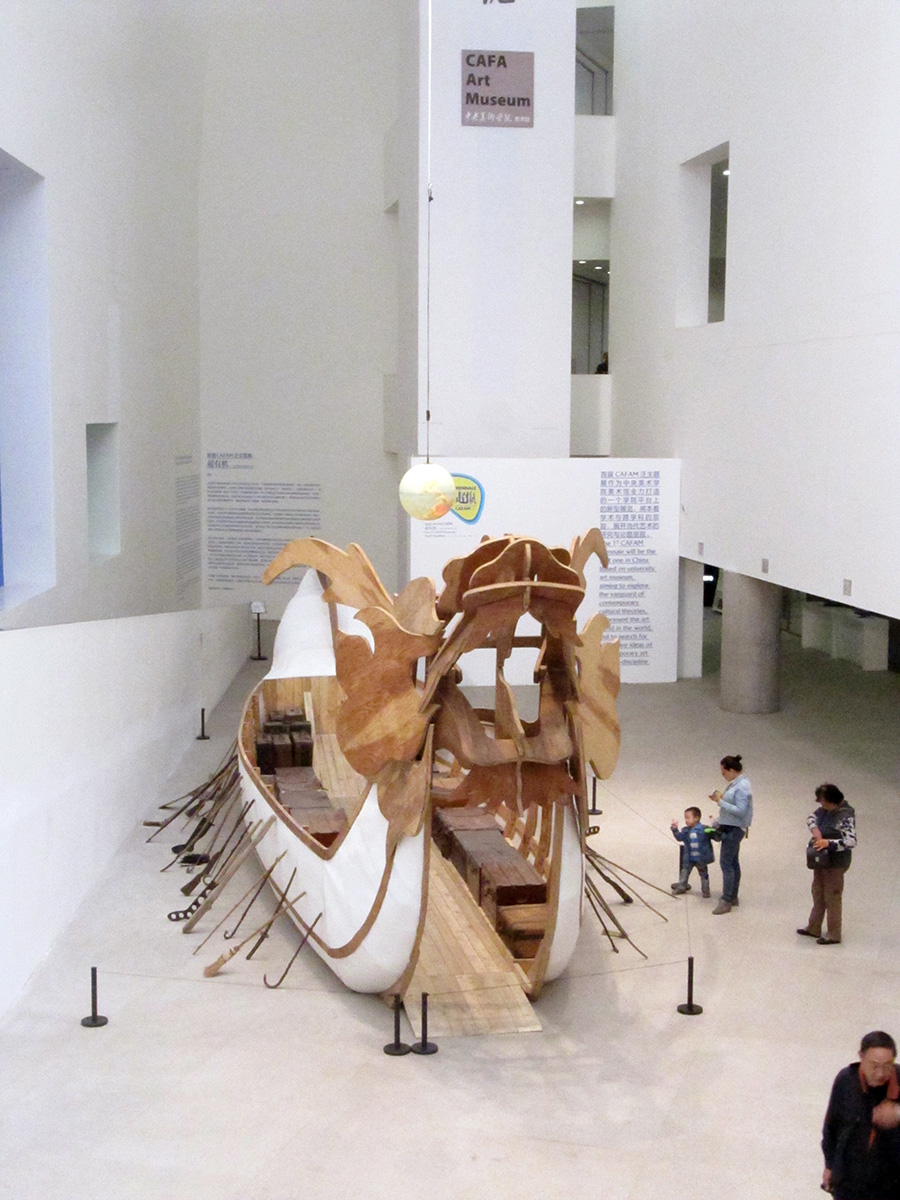 Sala Misakawan at Wat Phra Chetuphon (Wat Pho)
Sala Misakawan, a pavilion inside Wat Phra Chetuphon, also Wat Pho, is known for beautiful Chinese architecture and many mural paintings. It's home to "Zuo You He Che", a sculptural installation by Chinese contemporary artist Huang Yong Ping. The exhibition, which runs until February 3, 2019, features a pair of imaginary creatures whose body consists of three parts; the head, leg, and foot. A product of Xiamen Dada-style imagination, one creature has a head shaped like that of a deer, while the other has a growth of hair on the neck. Both of them carry a rolled up scroll in their mouths as if they were sent on a mission to guard a sacred document. Its meaning is up for interpretation. Art is fun. Look for yourself so you don't have to believe what someone is telling you.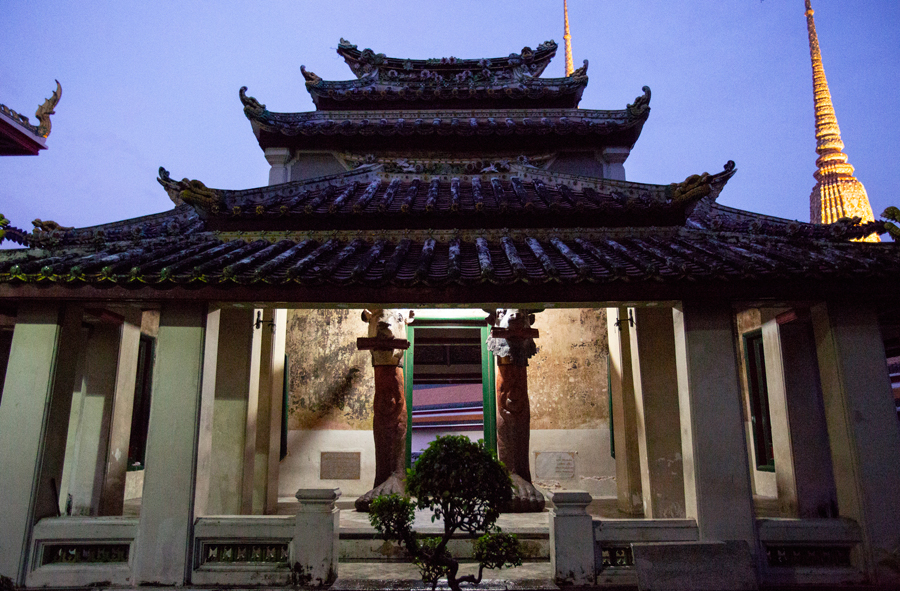 In the world of art, imagination is everything. There is more to the inaugural Bangkok Art Biennale than Huang Yong Ping, Many leading artists from Thailand and abroad are taking part in the show that began on October 19, 2018 and will run until next February 3. The exhibits are on view at 20 different locations throughout Bangkok.