Marina Abramovic, a New York-based pioneer of performance art, became the hottest news early 2018 when she announced what she intended to do for her upcoming exhibition at the Royal Academy of Art in London in 2020. No, it will have nothing to do with living in an art gallery for days, or sitting in a chair for hundreds of hours, or looking strangers in the eye like in 2010.
/// THAILAND ///
Story: Singhanart Nakpongphun /// Photographs: (100 Picasa / 100 Letters: 1965-1979) Singhanart Nakpongphun /// Photo credit: Photos courtesy of the artist and the Marina Abramović Institute (MAI)
It will be entirely something new, a performance art show that will see Marina Abramovic being charged with electricity, a lot of electricity. The project is a collaboration with the Spanish art fabrication company Factum Arte to make art specifically for her exhibition in London. It will involve as much as one million volts of static. For that, Abramovic will be the first woman artist to occupy the entire main gallery of the 250-year-old Royal Academy of Arts.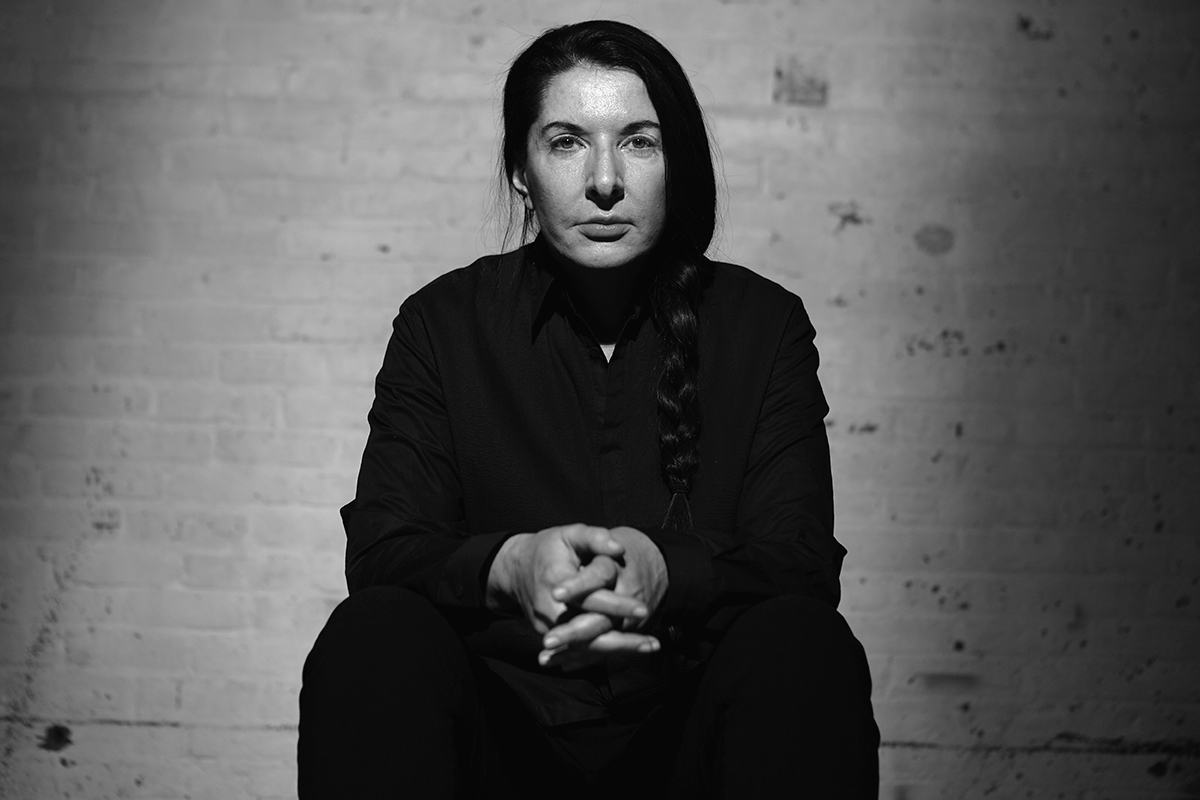 People who are unfamiliar with the artworks of Abramovic may softly ask if she is crazy. Of course, not. To help you understand her innovative ideas and what she stands for, our baanlaesuan.com team presents a glimpse into her life and work. Some of her groundbreaking masterpieces are exhibited along with those of 75 other artists as part of the Bangkok Art Biennale 2018. The country's inaugural art festival is going on now and runs until February 3, 2019.
Marina Abramovic was born in 1946 in Belgrade, the capital of Serbia back in the day when it was part of a federation of republics known as Yugoslavia. After World War II ended in 1945, vast swaths of Europe were reduced to ruins and life under communist revolutionary Josip Broz, a.k.a. Marshal Tito, was tough for its citizens. But Abramovic's family was safe and sound, albeit a far cry from being a happy one. She could still recall that her parents had a terrible marriage during a 2013 interview. Her parents became national heroes and were given positions in the post-war Yugoslav government. Her father was a high-ranking official in the security apparatus that protected the Yugoslav dictator, while her mother was director and curator of an art museum in Belgrade.
Despite her mother's strict military style control of the household and an unhappy childhood, Abramovic developed an early interest in art and began painting as a child. She graduated from the Academy of Fine Arts in Belgrade in 1970 and went on to complete post-graduate studies in Zagreb (now capital of Croatia) in 1972. At age 27, she returned to Serbia and taught at the Academy of Fine Arts and began making art for her first solo performances.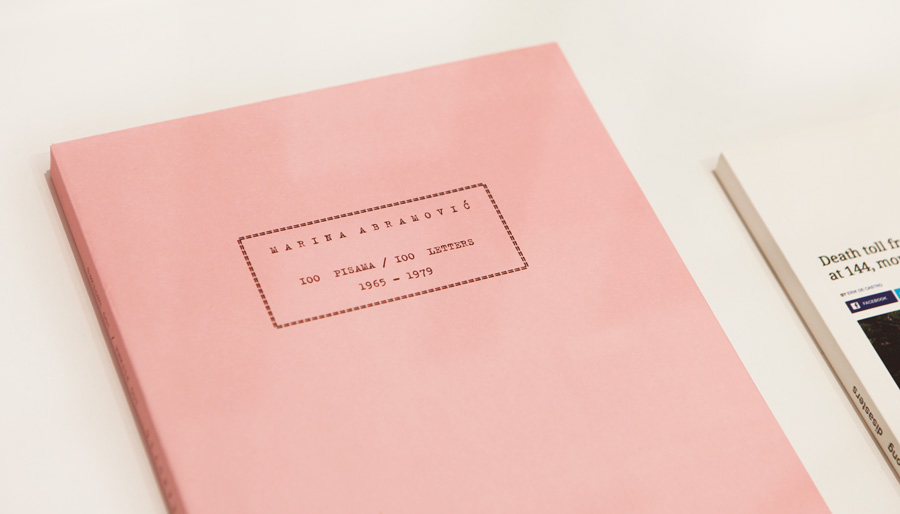 Abramovic became known for staging a work of performance art, called "Rhythm O", at Studio Morra in Naples, western Italy in 1974. The exhibition involved Marina Abramovic standing still for six hours while the audiences were allowed to do anything they wished to her using one of 72 objects she had put on the table. They included, among other things, bread, roses, honey, nails, a scalpel, scissors, even a pistol with a single bullet in it.
Dubbed one of her most challenging events, Rhythm O was a show that tested the limits of the relationship between the performer and audience members. It began gently. But later on as the show turned ugly, one person picked up a gun and aimed at her head, and another person jumped in and took it away. At the end of the day, her body sustained a fair amount of injuries from being attacked and treated badly. No doubt it was an experience that pushed her body to the limits.
Here is a video clip in which the artist talked about Rhythm 0. (Warning: The images and content may be disturbing to individuals under age 18.) Check it out.
Unlike most communist countries in Eastern Europe, post-war Yugoslavia had a liberal travel policy permitting foreigners to travel freely through the country and its citizens to travel worldwide. On the breakup of Yugoslavia in 1990, Serbia remained in federation with Montenegro until 2006 when they split and became two separate republics. Marina Abramovic left Belgrade forever in 1979 first for Amsterdam, and then New York.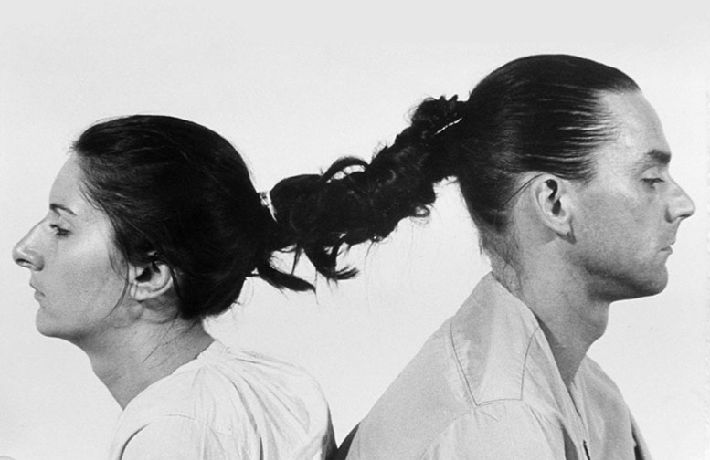 Two years after Rhythm 0, Marina Abramovic staged another performance at a show called "Relation in Time", at Studio G7 in Bologna, Italy. A part of the live exhibition involved Abramovic and then-partner Ulay sitting together back-to-back with their ponytail hair tied together in a 16-hour marathon. They sat silhouetted against a bare wall witnessed by the audience until the final hour. Like Abramovic, Ulay also developed an interest in pushing the human body to the limits.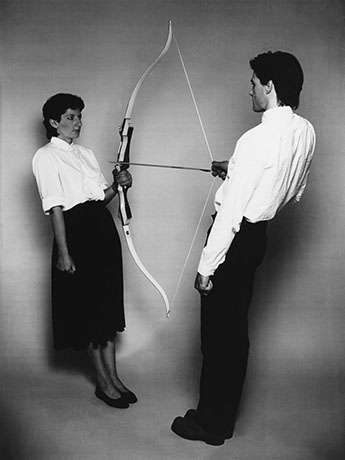 In 1980, Marina Abramovic and Ulay came up with another performance art show called "Rest Energy". The show involved severe tests of endurance that pushed the human body to the limits, while exploring human bonds and human behavior at the same time. The 4-minute live exhibition placed Abramovic at the receiving end of an arrow while Ulay held the trigger. The crux of the matter was about the difference between life and death and mutual trust.
Albeit short-lived, collaborations between the two artist partners produced some of the most intriguing works of art that the world has ever known. But everything good finally came to an end. In 1988, "The Lovers: The Great Wall Walk" became their last joint project, in which they went on a long arduous journey from different locations and came to meet at one point on the Great Wall of China where they said goodbye.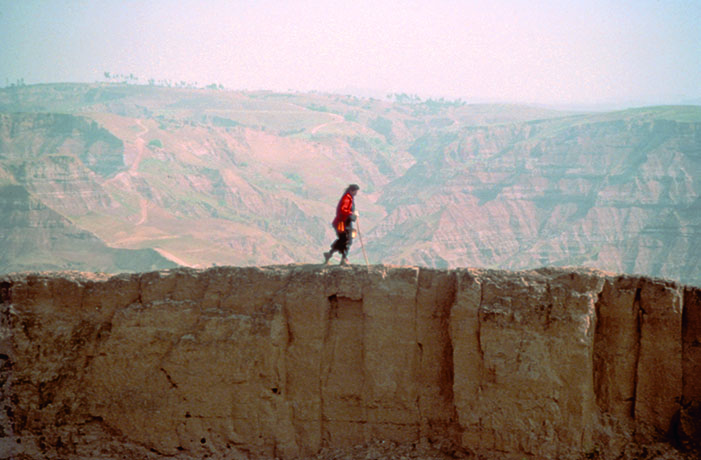 Marina Abramovic became a sensation once again in 2010 with her groundbreaking durational work titled "The Artist Is Present" hosted by the Museum of Modern Art (MoMA) in New York City. The artist gave live performances from March to May that year, during which she sat in silence at the table throughout the run of the show for a total of 736 hours. All day Abramovic would not respond to anything that the people did to distract her. Yet, museum visitors were willing to stand in line for hours awaiting their turn to sit solo across from her and look her in the eye. Once they grabbed a seat, the audience members could sit there as long as they wanted.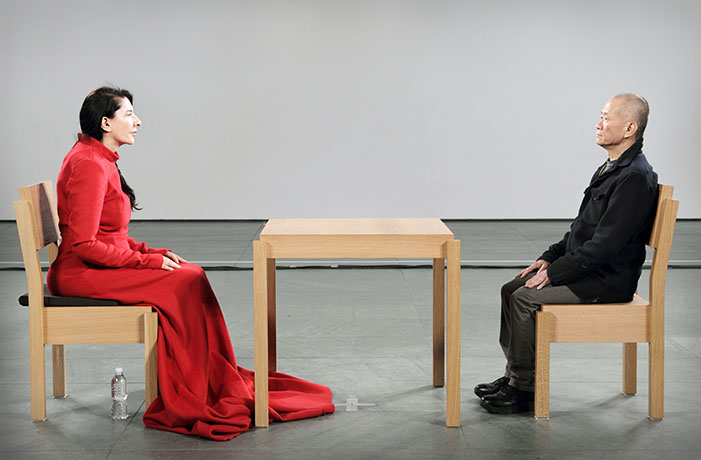 The Bangkok Art Biennale, which is happening now and runs until February 3, 2019, offers the opportunity of experiencing the amazing works of Marina Abramovic right here in Thailand. Her exhibits are on show at two separate events. First, the show titled "Standing Structures" provides a glimpse into the world of silent communication. It's taking place at One Bangkok, a mega development project located on Rama 4 Road. "Method", the other show that involved an experiment about being present in time and space, was held from October 8 to November 12, 2018, and presented by a team from the Marina Abramovic Institute (MAI).