Born in 1964, Lee Bul is one of Asia's most acclaimed artists renowned for her eye-catching contemporary sculptures and art installations. Some of her enthralling futuristic works are on view at the East Asiatic Building as part of the Bangkok Art Biennale that's going on now and will run until next February 3.
/// THAILAND ///
Story and video: Sara' /// Photographs: www.leebul.com, www.lehmannmaupin.com, www.amuraworld.com, www.bkkartbiennale.com
Blessed with a strong artist identity, the 54-year-old Korean is passionate about using mixed media to communicate messages to her active audiences. A 1987 product of the Hongik University Department of Sculpture, Bul achieved fame for questioning a system of society in which men held the power and women were largely excluded from it. For more than two decades, she developed artistic interests in geological change and the evolution of the human body that took place over millennia. Her energy and enthusiasm for the arts span almost all the conventional and modern disciplines, ranging from mechanical sculpture to performance art to site specific installations and fashion design.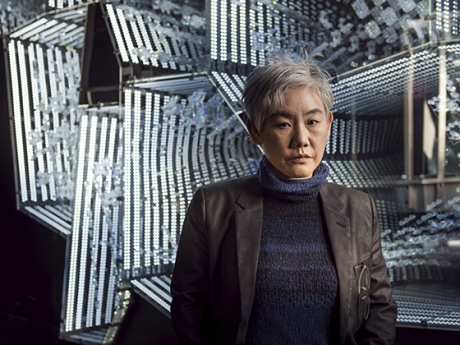 Lee Bul came to prominence for her though-provoking works that drew a comparison between two sharply contrasting ideas and the polarization of society. They ranged from individualism as opposed to group mentality, to light and darkness imagery that was used to contrast good and bad, to nature versus machines and facts as opposed to fantasy. She became concerned in social structure and environmental conditions, and grew her knowledge by visiting the locality before getting down to work. She searched for a utopia through her large-scale works of art that made reference to science fictions and technological innovations.
One of the clearest reflections of Lee Bul's visions was "Willing to Be Vulnerable", a colossal sculpture resembling a Hindenburg airship that she debuted at the 2016 Sydney Biennale. The futuristic metalized balloon was operated by machinery and required so much space that it had to be displayed in a warehouse.
The Seoul-born artist won popular acclaim once again when she participated in the 2013 Miss Dior Exhibition at Paris' Grand Palais. Since then she has become a familiar face in fashion design collaborations. At the time she was among the ten famous artists, poets, painters and photographers who were invited to re-envision the iconic Lady Dior handbag. It gave her the opportunity of teaming up with the atelier of Christian Dior to reimage the bag originally designed in 1995. Her take on the elegant example of haute couture was a limited-edition handbag featuring a broken mirror effect that became her design signature. The bag was covered in pieces of Plexiglas material put together in a way that resembled a shattered mirror. Together, they reflected her interest in utopias, concepts of beauty and the paradox of human nature.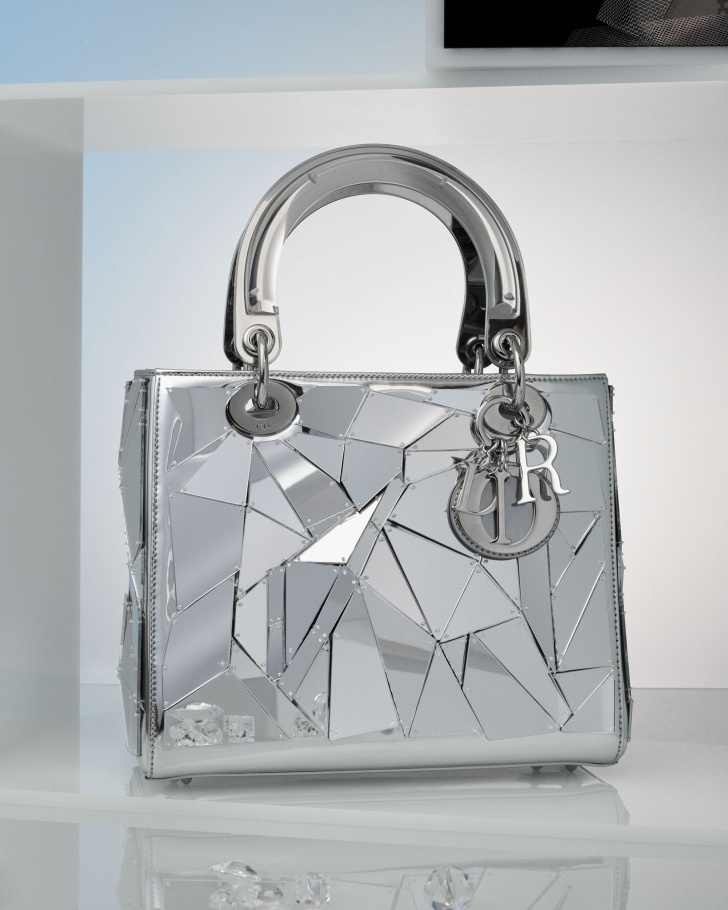 Lee Bul has exhibited at art galleries and museums worldwide, among them the Art Sonje Center and the Samsung Museum of Art in Seoul, the New Museum of Contemporary Art in New York, and the National Gallery of Victoria in Melbourne, Australia. Her major exhibition "Mon grand recit: Weep into Stones" 2005, was hosted by London's Hayward Gallery on its 50th anniversary in 2018. The show was a big success, lighting up the gallery inside and out transforming it into a dream-like landscape filled with what looked like traces of authoritarian devastation from her memory of 1970's Korea and the effects of modernization on the environment. Her clear and direct visions of change were manifested in colossal architectural installations that have become her distinctive character.
Lee Bul's "Titan", 2013 and an "Untitled" sculpture (W3), 2010 on show at Hayward Gallery, London mid-2018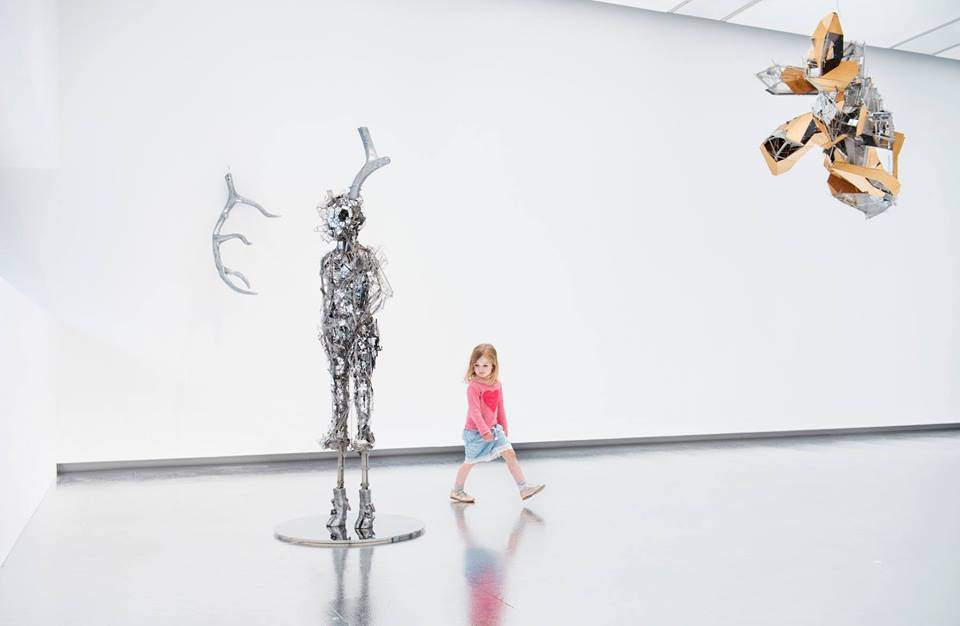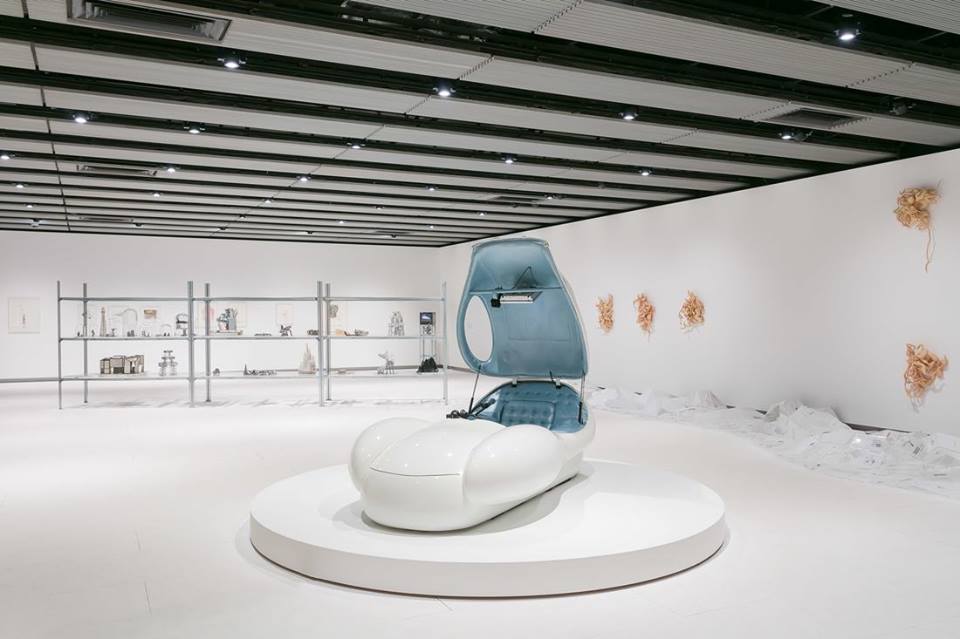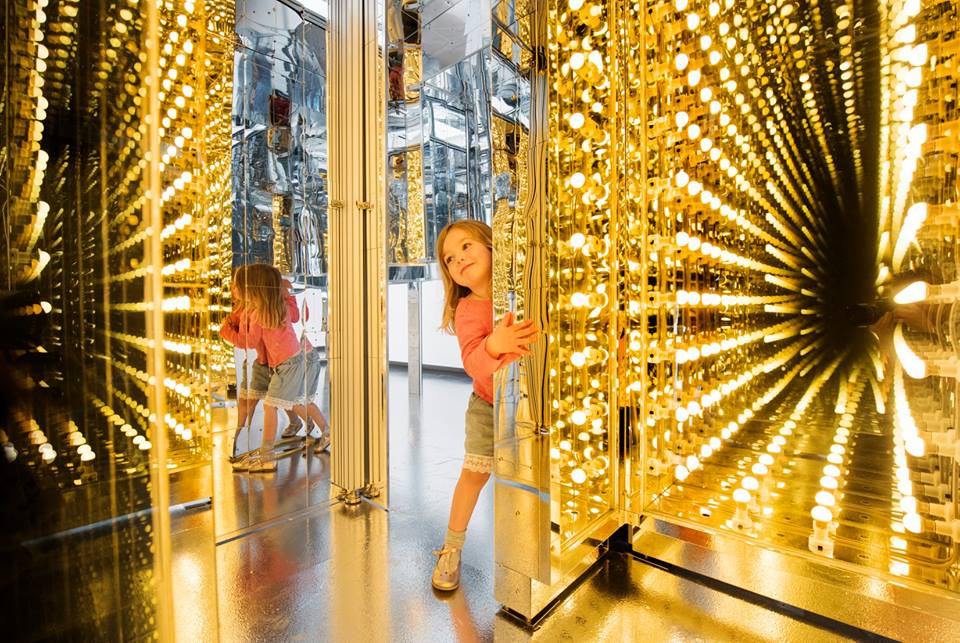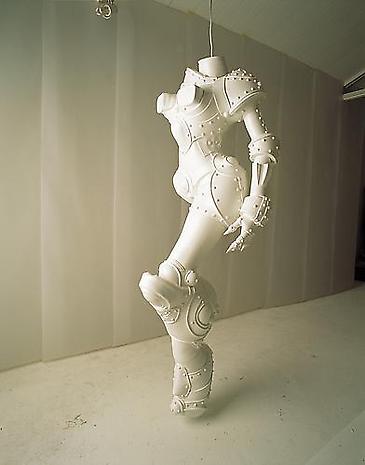 One of Lee Bul's masterpieces, a monochromatic architectural installation titled "Diluvium", is on display at the East Asiatic Building as part of the Bangkok Art Biennale. The show runs until next February 3, 2019. The name has a Latin root meaning floods and over time has come to refer to a barren landscape supposed to have been caused by glacial drift. The eye-catching installation is made of silver vinyl sheets randomly connected to a crushed framework of metal beams depicting a trail of destruction. It reflects the artist's interest in geological change and her vision of cataclysm in the natural world. All things considered, it's a show that turns the entire exhibition space into a monster. It's in town now. So, what are you waiting for!