Jean-Michel Basquiat (1960-1988) is one of 75 artists whose works are exhibited at the Bangkok Art Biennale that runs until February 3, 2019. The American artist of Haitian and Puerto Rican descent went down in history as one of the most brilliant artists on the American art scene.
/// THAILAND ///
Story and video: Singhanart Nakpongphun /// Photography: Rithirong Chanthongsuk, Soopakorn Srisakul, /// Photo credit:  Jean-Michel Basquiat pictured in his studio with 'Flexible' /// Image Courtesy of © Lizzie Himmel, 1986. Artwork © The Estate of Jean-Michel Basquiat / 2018. Artists Rights Society (ARS), New York / ADAGP, Paris
Born and raised in Brooklyn, Basquiat had a precocious talent for the arts as a child. His mother gradually established a love of art in her son by enrolling him in a junior course at a neighborhood art museum. The unthinkable happened. The boy soon grew and matured to take the art world by storm. One of his paintings sold in a 2017 auction for a record 110.5 million USD, about 3.5 billion Baht. Our baanlaesuan.com team investigates.
Life was never easy or cozy for the hugely successful painter. At age 7, he was hit by a car while playing in the street. He broke his arm and suffered several internal injuries. To keep him occupied while in recovery, his mother brought him a book on anatomy by Henry Gray with illustrations by Henry Vandyke Carter. Who would have thought it turned out to have such a great influence on his art and for the rest of his life? Later that same year his parents separated, and he and his two sisters were brought up by his father in Brooklyn for a while. They relocated to Puerto Rico and moved back to Brooklyn two years later.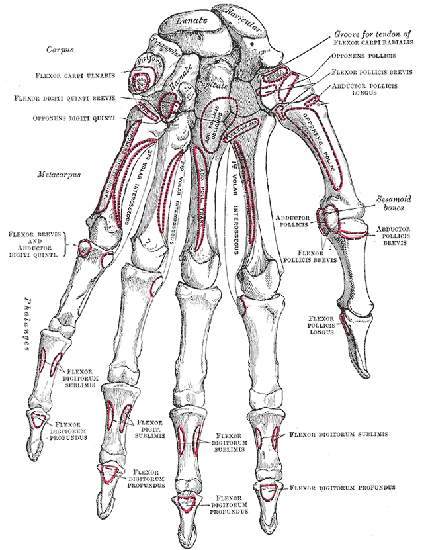 At age 13, his mother was committed to a psychiatric hospital. He ran away from home at 15 only to be arrested sleeping in a city park and brought back to the family. He quit conventional schooling at age 17 to attend an alternative school for children with artistic talents. Even then he dropped out again. This time his father banished him from the household. He lived with a friend in Brooklyn and supported himself by selling T-shirts and handcrafted post cards. There were times when he survived on cheese that the bought for 15 cents a packet.
Albeit far from being legendary at the time, Basquiat rose from humble beginnings to achieve fame after he met Al Diaz in the late 1970's. Together they formed a graffiti duo known as SAMO, whose epigrams could be seen on walls and the surfaces of public places all over Manhattan's Lower East Side at the time that punk rock, hip-hop and street art cultures were taking shape. They appropriated drawing, painting and poetry, and mixed text and image with social commentary. Basquiat and Diaz put an end to the SAMO project in 1979.
Basquiat's paintings gained recognition for supporting class struggle while resisting the Establishment, colonialism and systems of racism in America and beyond. His works appeared in several magazines in 1979 when he caught the attention of the television industry. Soon Basquiat was invited to appear on "TV Party" with Glenn O'Brien, and the rest was history. As his prestige and celebrity grew, he became a star and it appeared he enjoyed spending lavishly on haute couture clothing, among them Armani suits, and expensive accessories.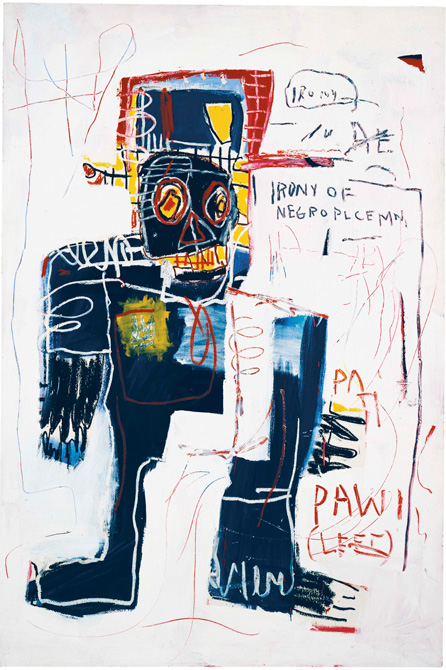 The 1980's was an eventful period for Basquiat. He had the opportunity of meeting Andy Warhol, a leading pop artist whose works spanned a variety of media. It was said that Warhol was so impressed after having seen some of Basquiat's works that he wanted to collaborate with him one day. And they did. Basquiat also became a songwriter. He produced a rap single in 1983 and began his touring exhibitions across the US and Europe. At age 21, he was dubbed the youngest artist to have exhibited at the Documenta contemporary art show hosted once every five years by the city of Kassel, Germany.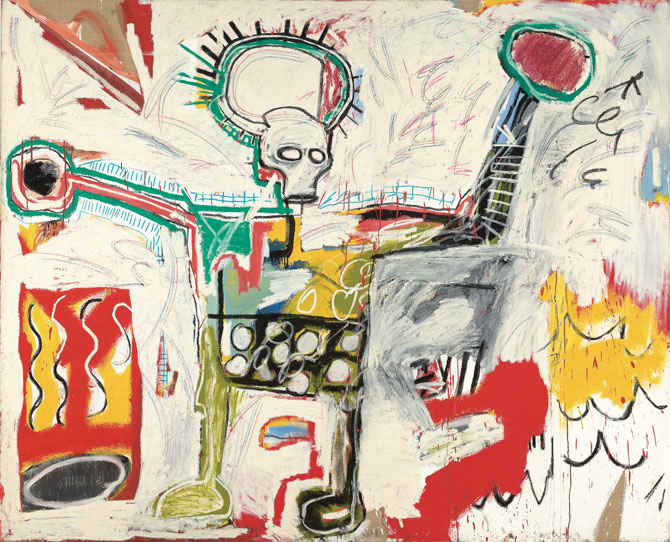 Basquiat reached the pinnacle of his career in 1985, dubbed the hugely successful artist on the American art scene. He appeared on the cover of The New York Time Magazine under the headline "New Art, New Money: The Marketing of an American Artist". On the cusp of his fame, Basquiat dated Madonna, queen of pop, but when the short-lived relationship ended, it appeared the breakup was extremely unpleasant. He made the singer-songwriter return the artworks he had given her and destroyed them all. At age 27, Basquiat died of a heroin overdose in his studio. 29 years later at a 2017 Sotheby's auction, one of his untitled paintings depicting a skull sold for 110.5 million USD, roughly 3.5 billion Baht, setting a new record high of any American artist.
"I don't think about art when I'm working. I try to think about life." – Jean Michel Basquiat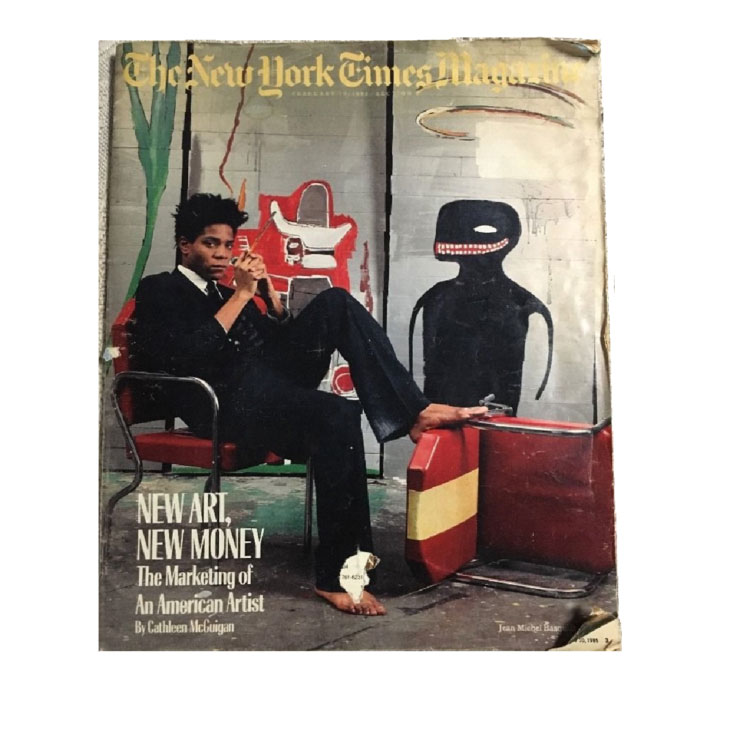 Without a doubt, Brooklyn-born Basquiat was one of the most influential postmodern artists in the world and one of the highest selling American artists until now. Even after his untimely death, his paintings and everything he stood for – rigid dichotomies between rich and poor, black and white, and integration and segregation – lived on. His signature style – words that featured heavily in his drawings and paintings – was appropriated in many collaborations with leading fashion houses as well as clothing and accessory industries, among them Comme des Garcons, Uniglo, and Reebok. Here are some shoes with the name Basquiat embroidered on them. Designed by hip-hop artist Swizz Beatz (Kasseem Dean), Reebok's Pump Omni Light shoes feature "Basquiat" and a crown symbol embroidered on them. The crown symbolizes majestic powers in traditional African belief systems.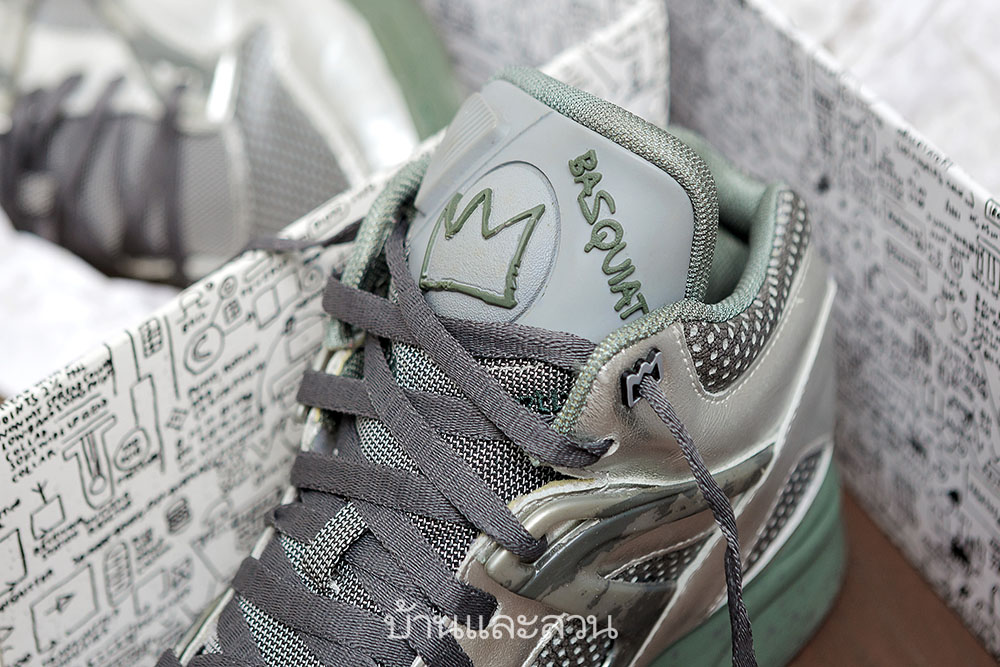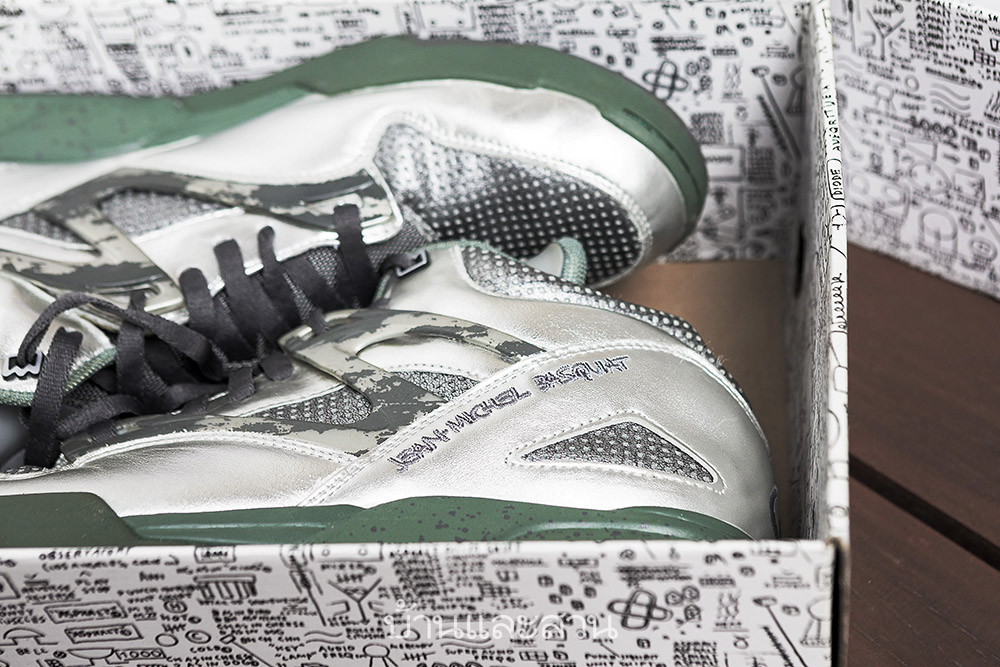 An epitaph that says, "A Lot of Bowery Bums Used to Be Executives," appears on the back tab. (Bowery refers to a street and a district in Lower Manhattan.) The left side says, "Ignorant Easter Suit," adapted from one of his graffiti spray painted for the "Downtown 81" TV documentary directed by Edo Bertoglio and Glenn O'Brien, whom Basquiat highly admired.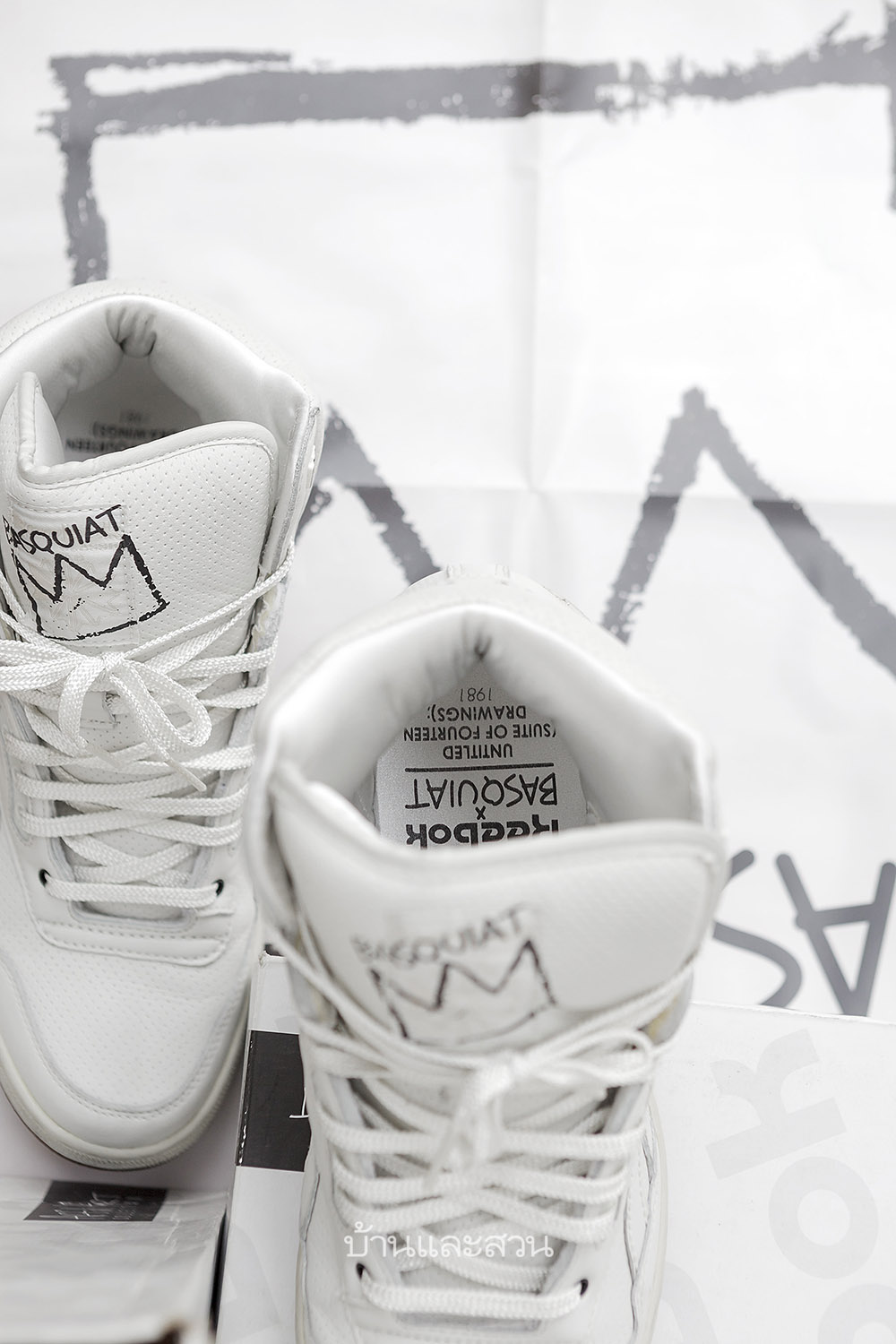 At a Sotheby's auction in May 2017, one of Basquiat's Untitled (1982) paintings depicting a skull sold for 110.5 million USD, about 3.5 billion Baht. The successful bidder was Yusaku Maezawa, a Japanese billionaire e-commerce entrepreneur and art collector.
バスキア落札しました。アートを好きになってよかった。このペインティングをはじめて見た時、心からそう思いました。みなさんにも見てもらえる機会を作れたらいいなと思っています。バスキアありがとう! #jeanmichelbasquiat pic.twitter.com/xZrhCcX7bz

— Yusaku Maezawa (MZ) 前澤友作 (@yousuck2020) May 19, 2017
A Tweet by Yusaku Maezawa announces that he has bought the painting. The Japanese billionaire entrepreneur calls it "a love at first sight" and hopes to host an exhibition so other people can see it, too.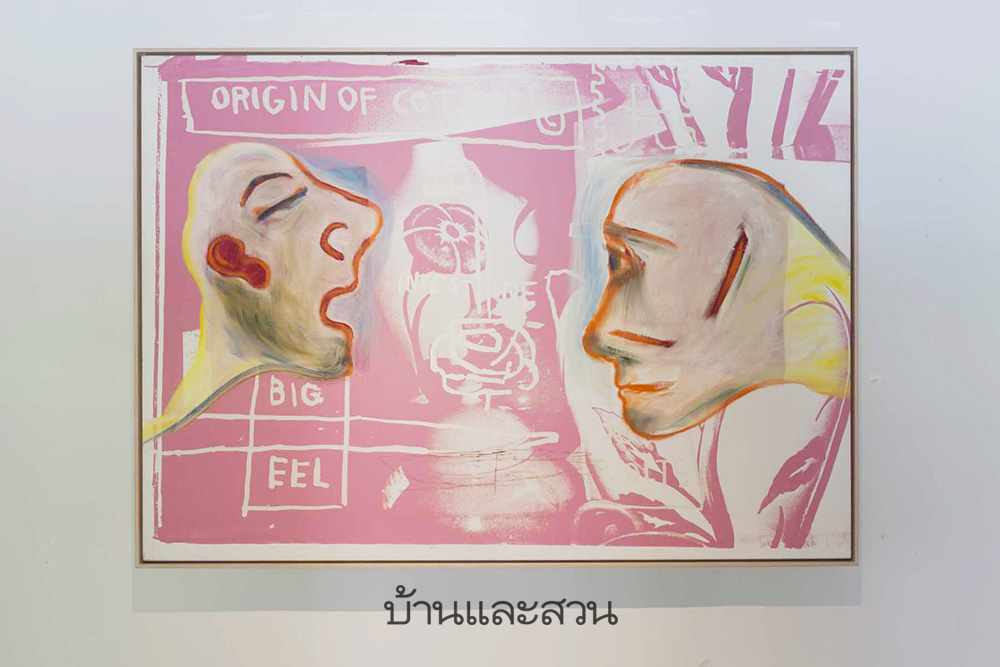 A product of collaboration between Jean-Michel Basquiat, Andy Warhol, and Italian Francesco Clemente, known as "Amorosi", is on show at the Bangkok Art Biennale, which runs until next February 3. The mixed media painting, which includes oil sticks, acrylic, and silkscreens on a canvas that's almost two meters long, is on the Second Floor of BAB BOX @ One Bangkok.
The show is open from 10.00 to 21.00 hours every day except on Tuesday. The venue is easily accessible via the MRT. Get off at Lumpini Station and take Exit 3. It's a rare opportunity to see the work of such highly celebrated artists. Whilst there, drop into BAB Café for refreshing beverages and a meal or two. Be there.