Bid farewell to 2016 and ring in the New Year with Sirimongkol, an exhibition of works by celebrated illustrator Pomme Chan. The artist got her inspirations from the twelve signs of the Zodiac, which in the Chinese belief system are thought to have profound influences on us humans. The event is on from now until February 12, 2107 at the Jam Factory.
/// Thailand ///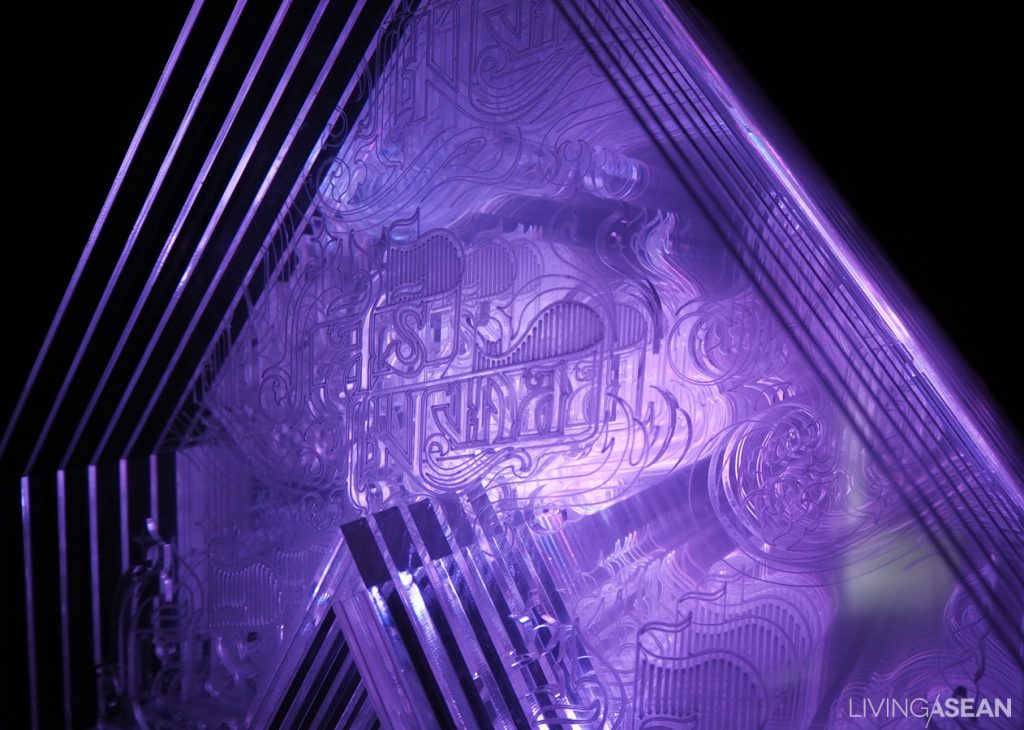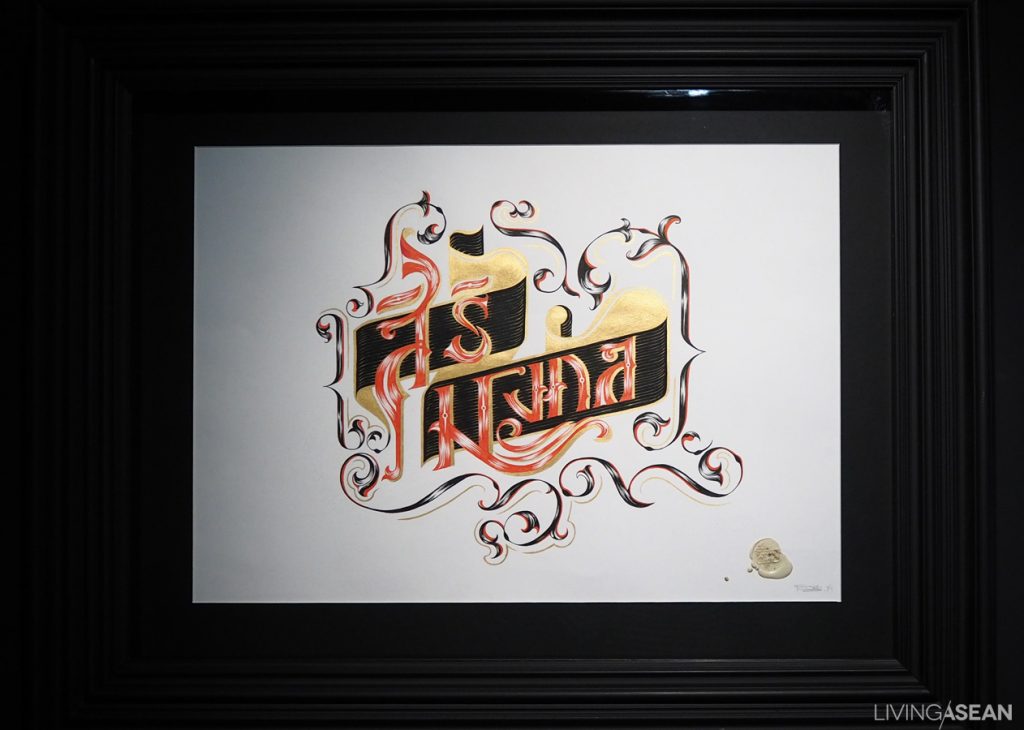 The spiritual art exhibition is appropriately named "Sirimongkol," which is Thai for good omens or positive energies believed to foretell the future. Pomme Chan's masterpieces depict the twelve signs representing the constellations that form the imaginary belt of the heavens. To make it easy to appreciate, the exhibition comes in four parts.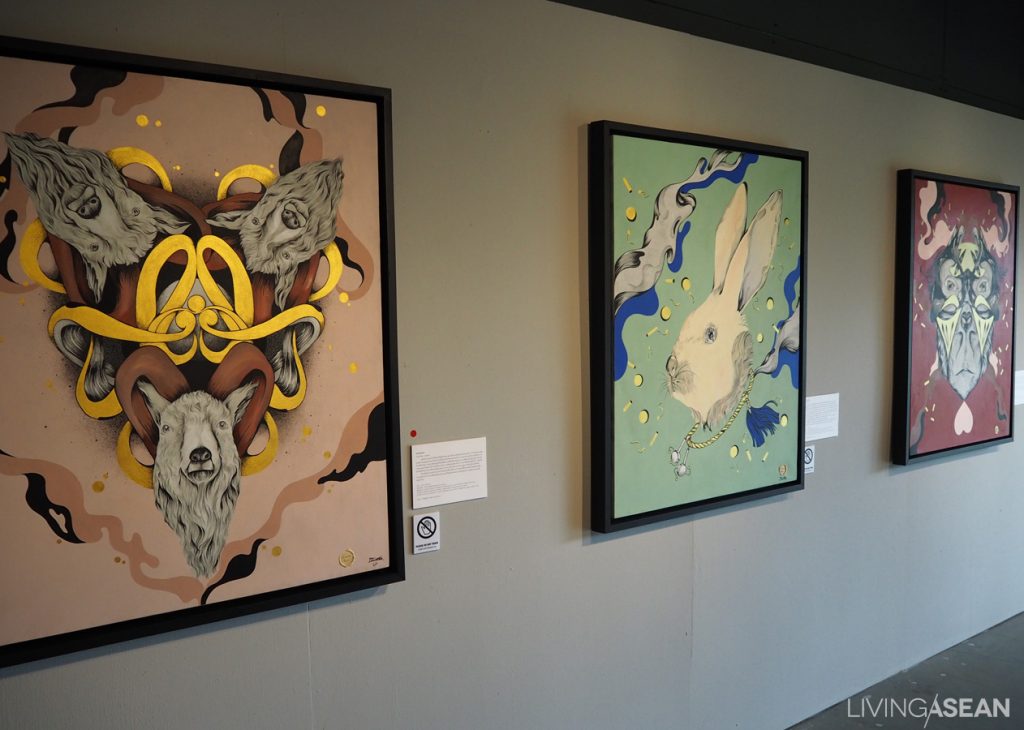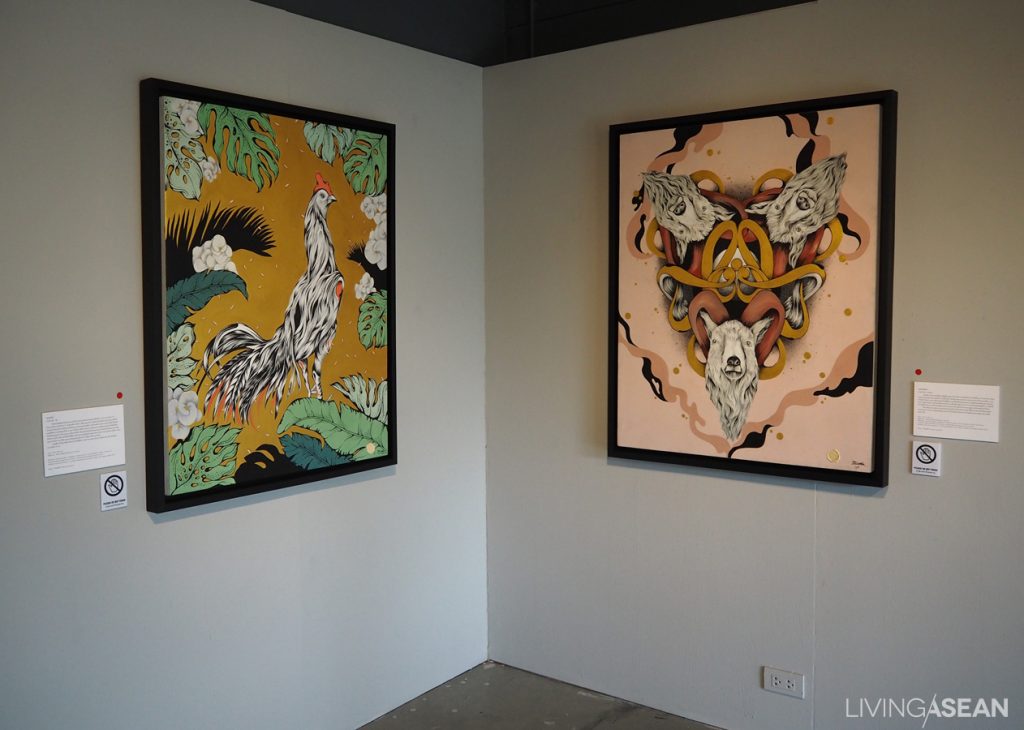 The first part consists of illustrated works on canvas depicting the 12 animal signs of the Chinese Zodiac. Each sign comes accompanied by floral and botanical ornaments that speak to basic character, preferences, strengths, and weaknesses of individuals.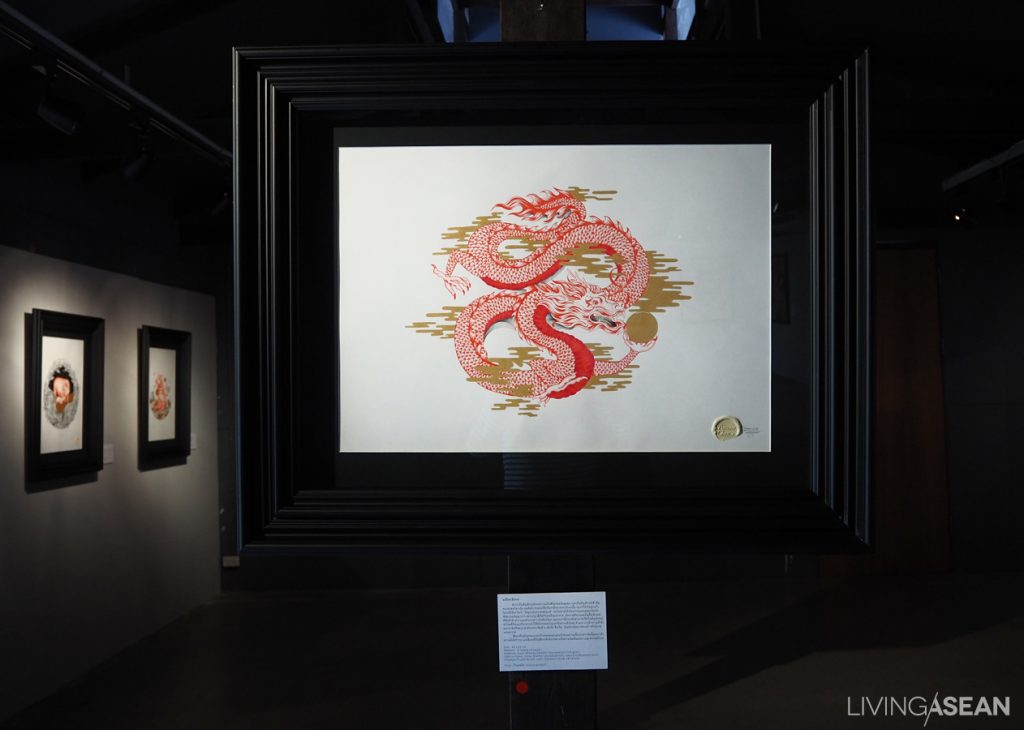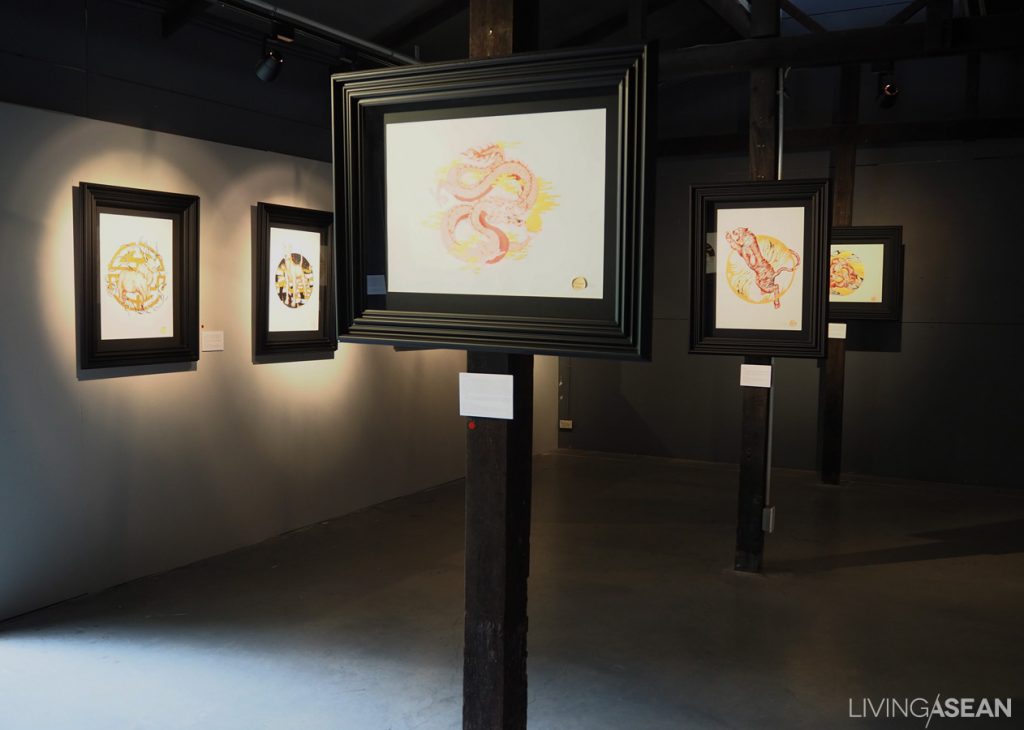 The second part is quite a striking collection. Using hand-drawn techniques on paper, the artist lets red and gold play a prominent role in her contemporary interpretation of the Zodiac signs. Sharp geometric shapes blends well with curves and brush strokes from Chinese calligraphy and other symbols of wealth, success, luck, and power.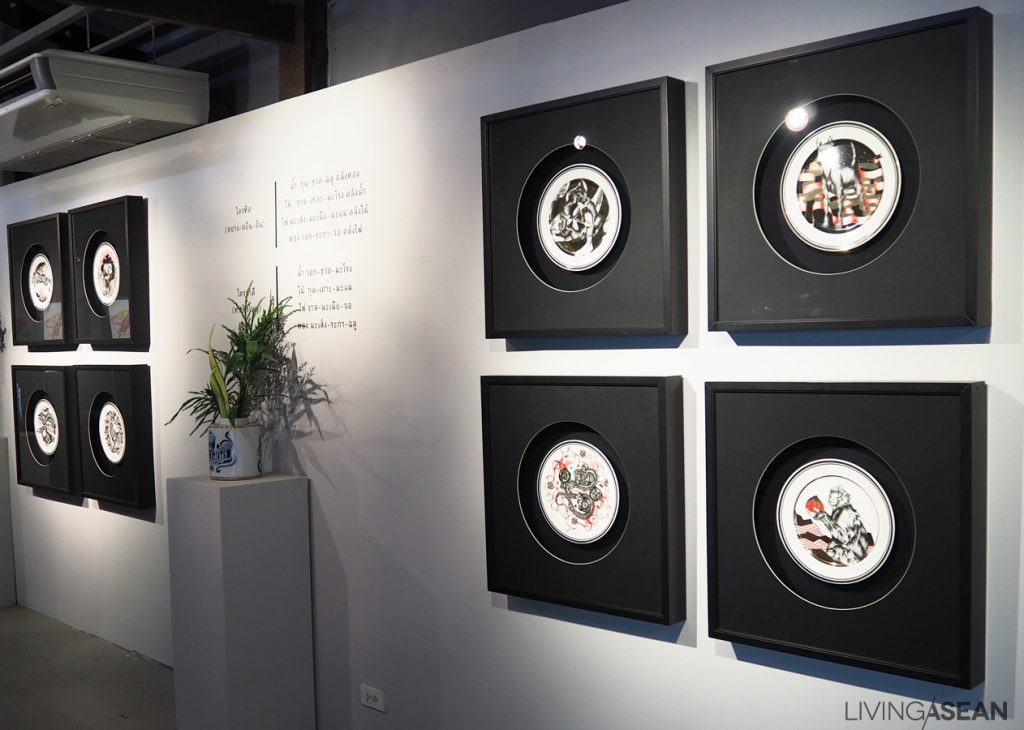 The third part is three-dimensional showcasing a futuristic spirit house. The 3D shrine is crafted of clear acrylic sheets illuminated by LED lighting, a collaborative effort between Pomme Chan and interior designer Pruitsatorn Sakulthai. Finally, the fourth part comprises illustrated works printed on 10 porcelain plates and mounted on frames to focus on the meaning of "Sirimongkol" as we know it. May 2017 bring happiness and prosperity to you all.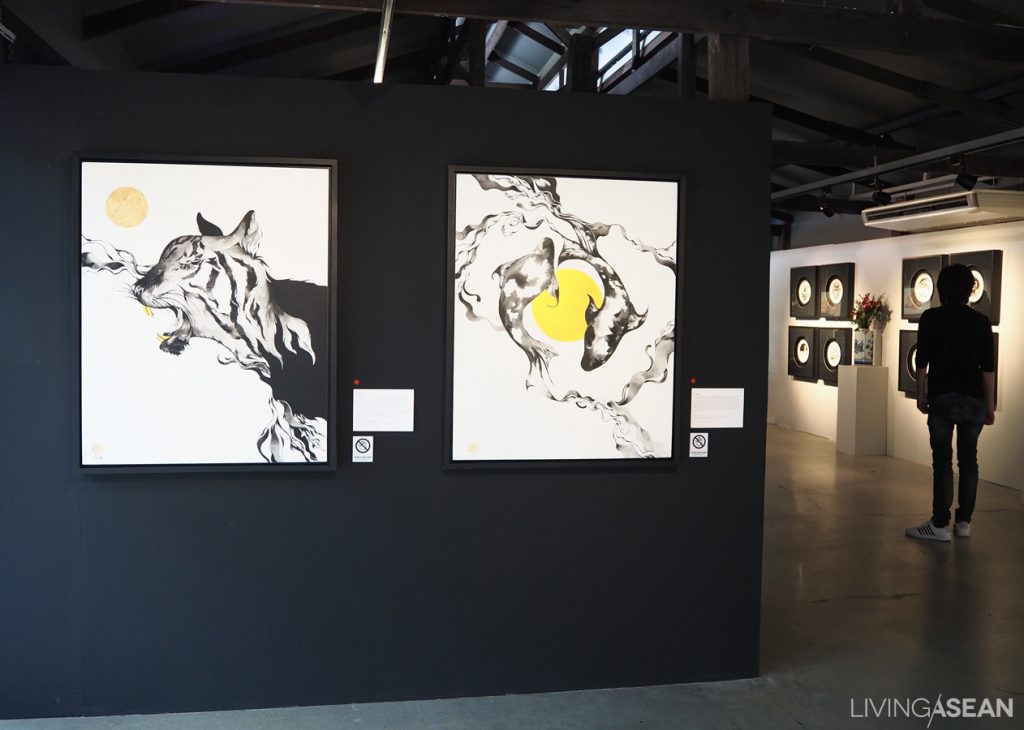 Exhibition period: Now – February 12, 2017.
Location: The Jam Factory
For more information, visit www.facebook.com/thejamfactorybangkok
About the artist
Pomme Chan is a Thai illustrator based in London. Her feminine style and detailed illustrated works are recognized worldwide. She has been working with various leading brands and magazines, including Marc Jacobs, Nike, Adidas, Volkswagens, and The New York Times. She is moving back in Thailand, where she has a studio of her own.