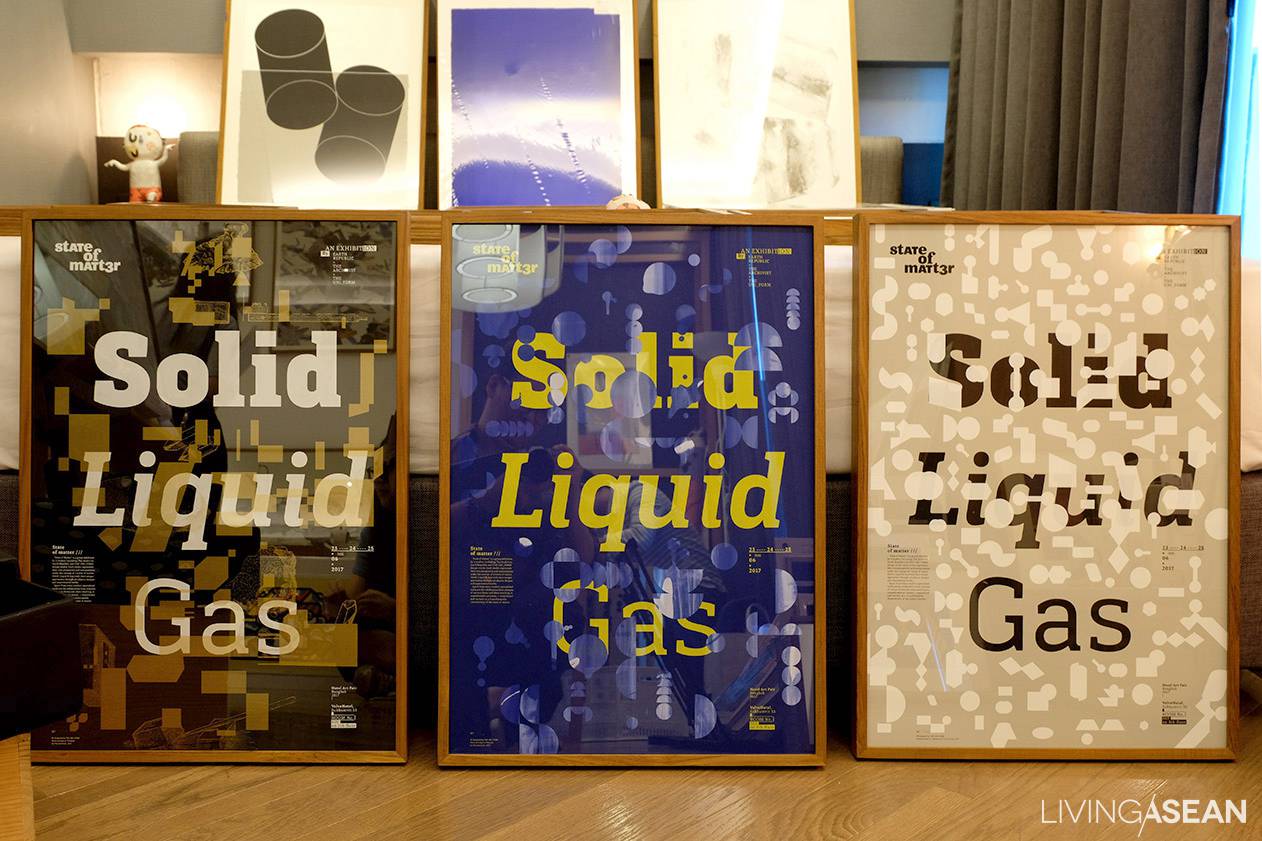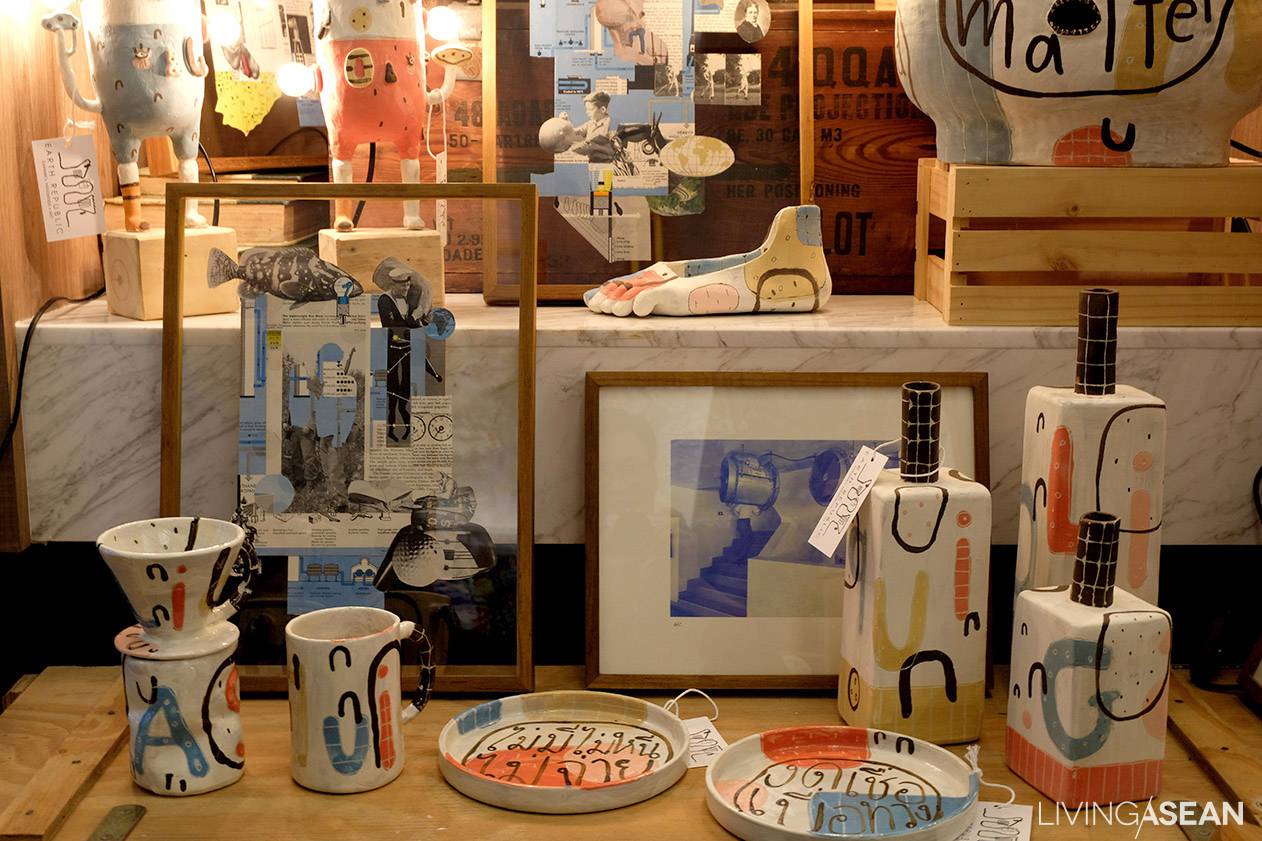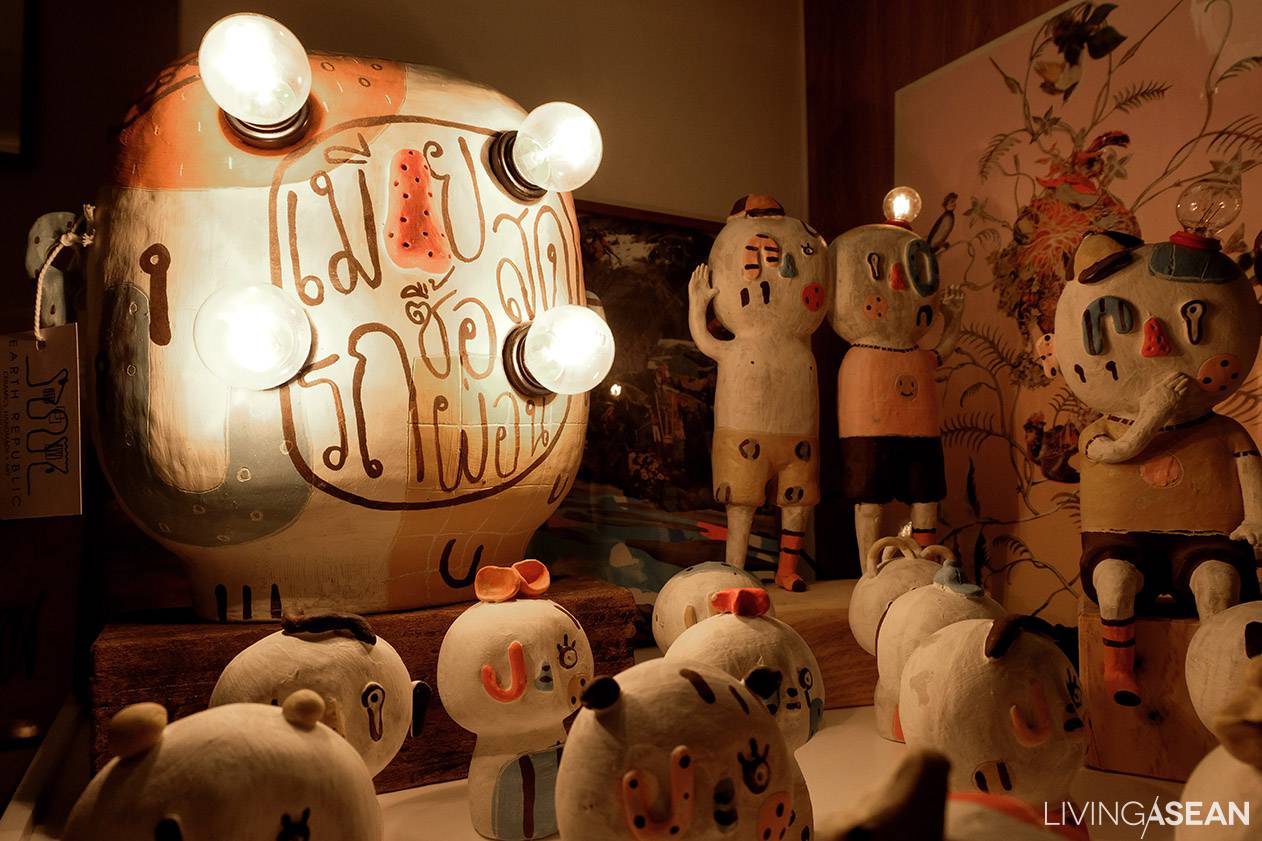 Room 501: The Uni_Form, Earth Republic, and The Archivist
The exhibits are products of collaboration among three studios — The Uni Form, Earth Republic, and The Archivist. The trio crated works of art especially for the Hotel Art Fair 2017. The works speak to the "Solid, Liquid and Gas" concept, which reflects the identity of each group. The show features interesting works in the art of collaging, ceramics, and print screens.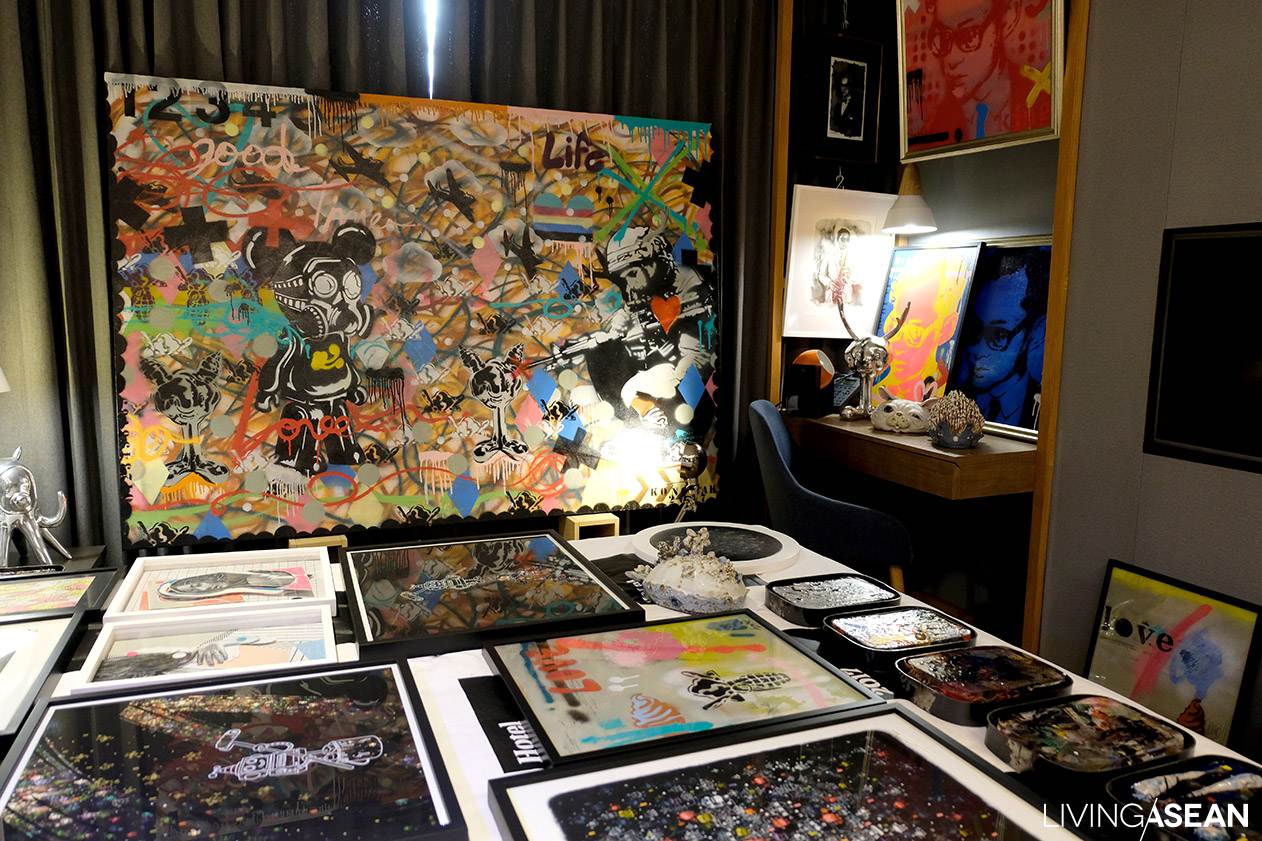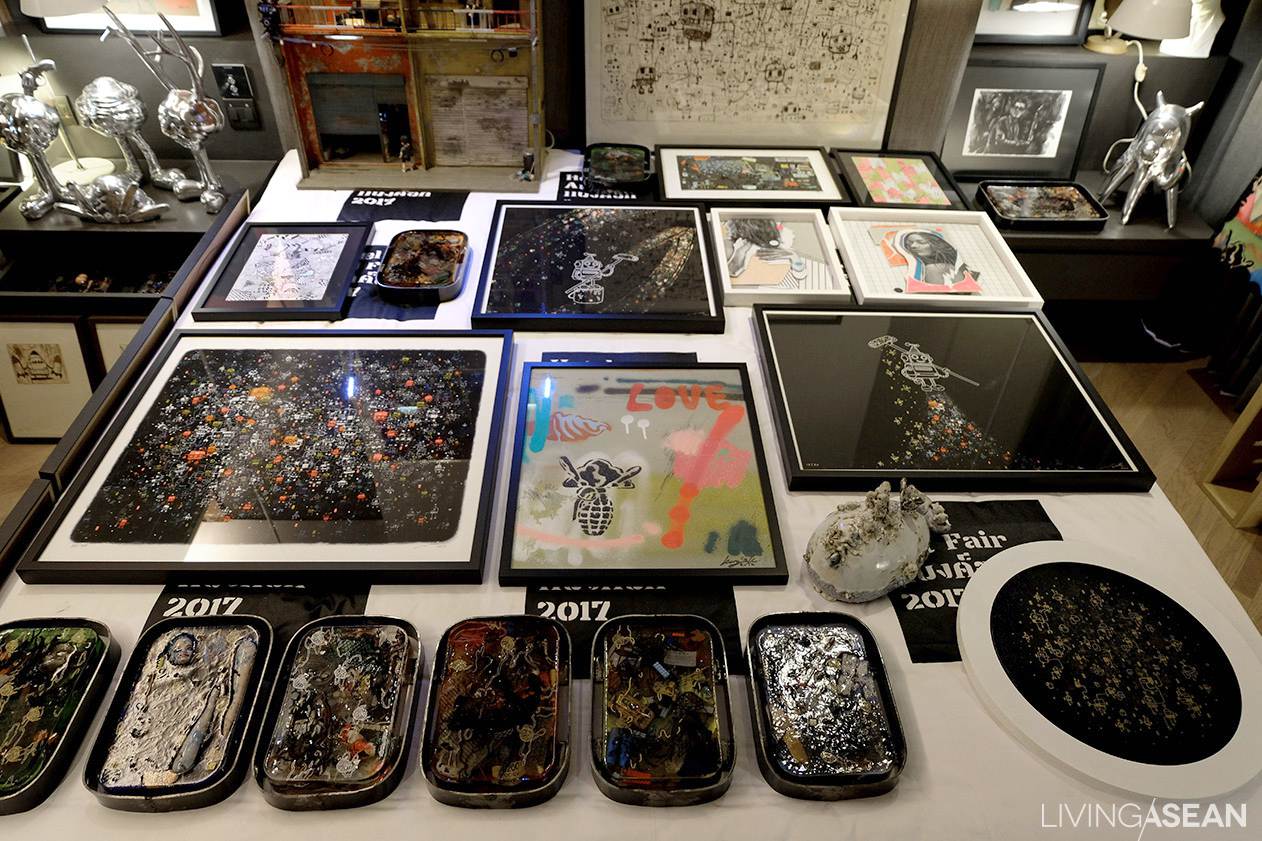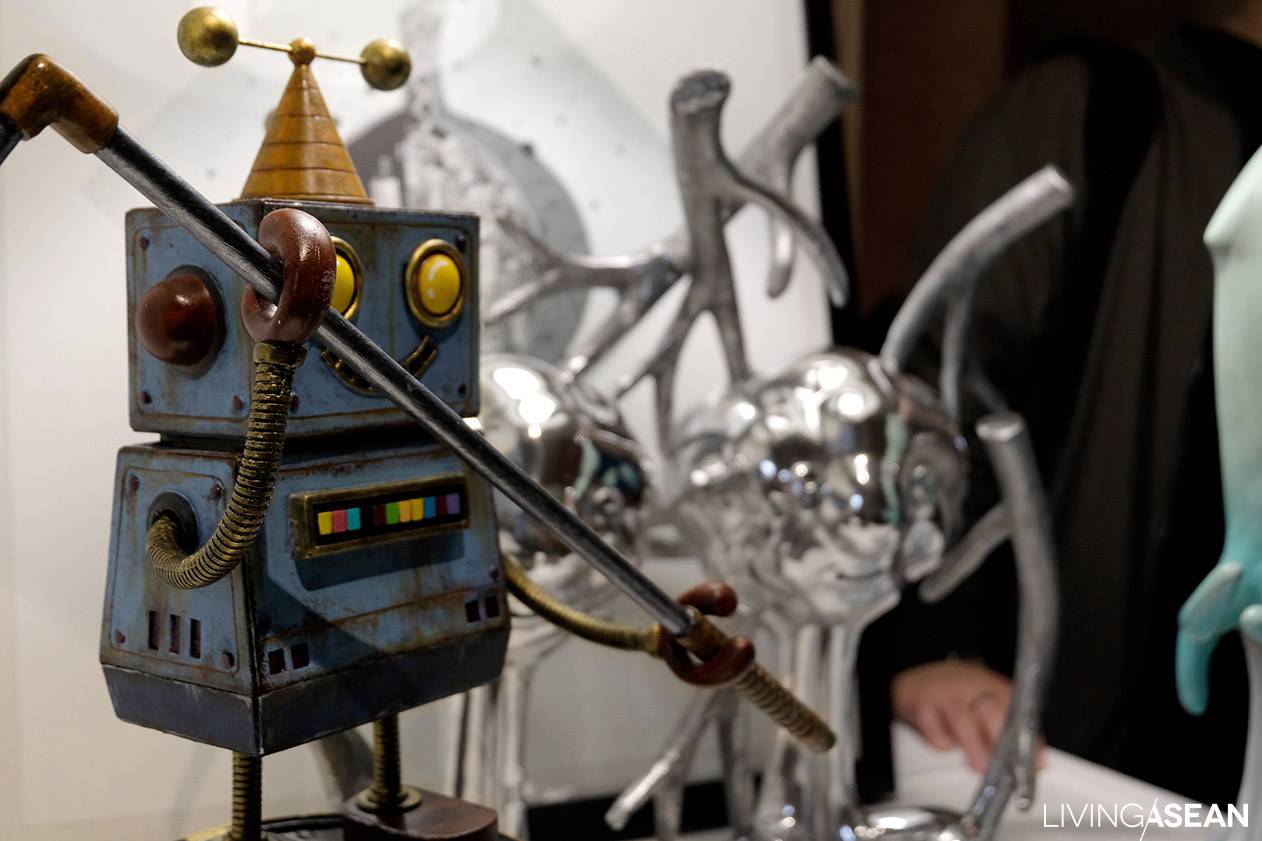 Room 502: The Studio Jitti, The Kongsak Studio, and Aninta
The three studios jointly present a rich combination of paintings, sculptures, and installations. Each of the exhibits represents a different technique that goes into the making, which reflects on their creative approaches to the arts.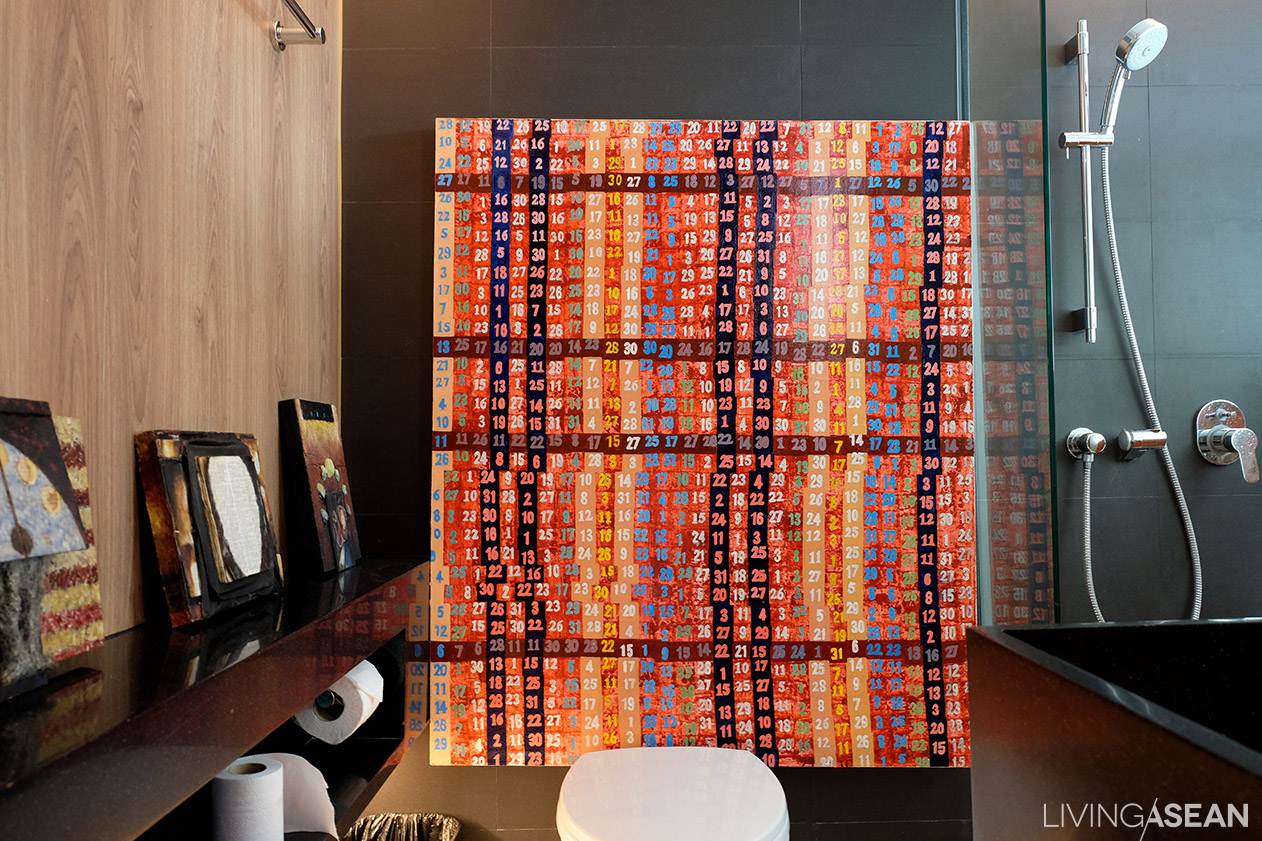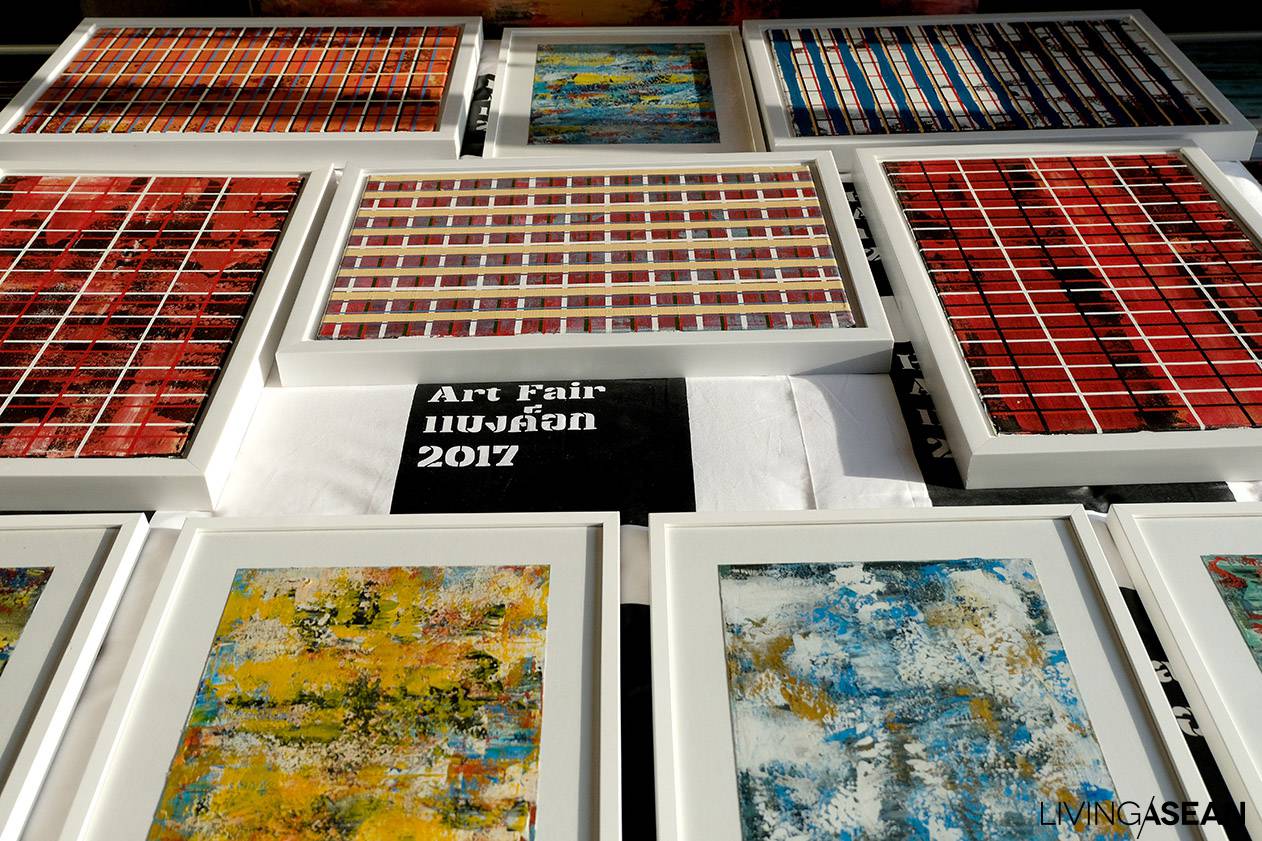 Room 504: Sujin Wattanawongchai
504 features paintings by famous Thai artist Sujin Wattanawongchai. All of his works are abstract paintings. Relying on feelings, emotions and the imagination, Sujin created acrylic paintings using a lot of colors. Some the paintings on display here have been exhibited in New York before.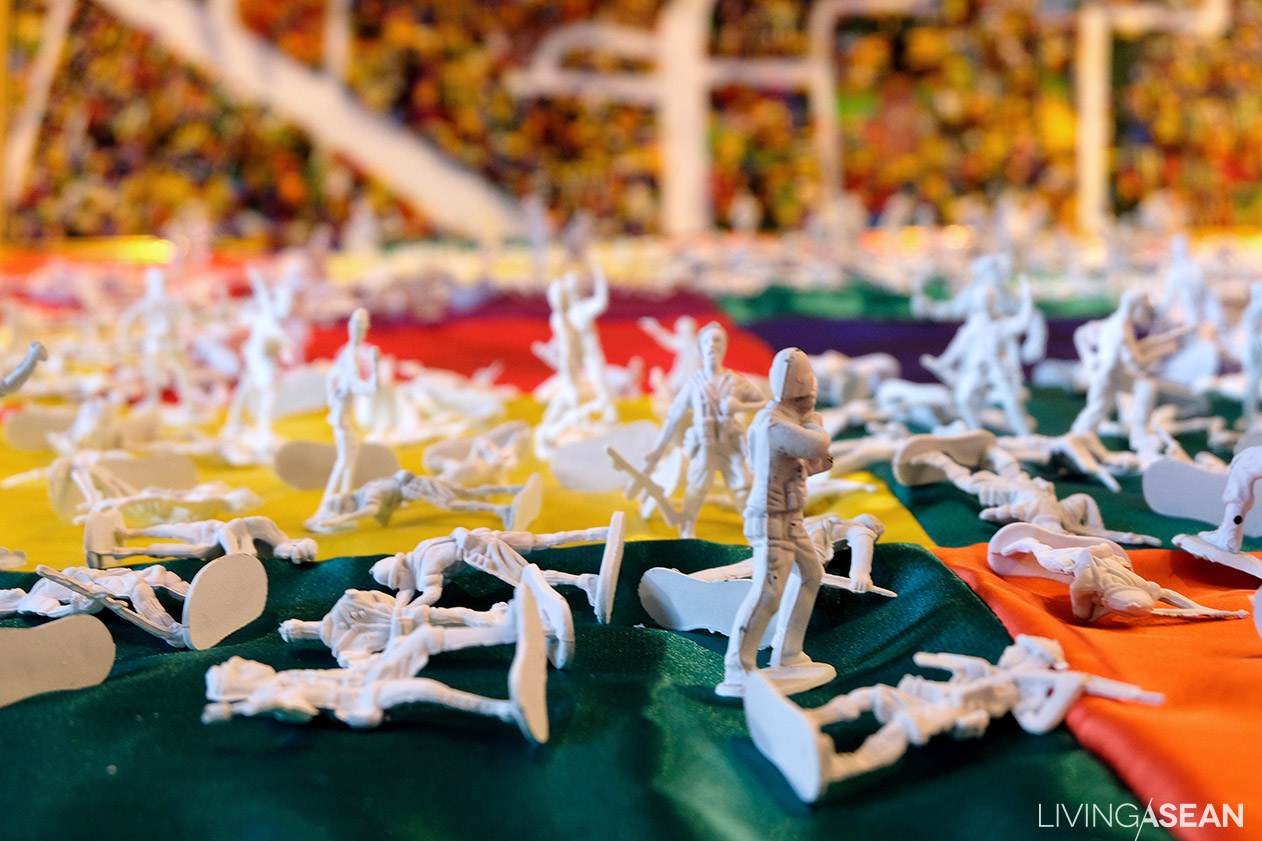 Room 506: The Bangkok Art and Cultural Centre
The beautiful past, present, and future of Bangkok's Thonglor District are illustrated in the works of art on show at the BACC exhibit in Room 506. An artist of BACC created a statue of Thonglor Khamhirun, who owned land on Thonglor Road in the past. Meantime, colorful flags in decorative bed coverings pair with a map of Thonglor District to give a hint of the area's future.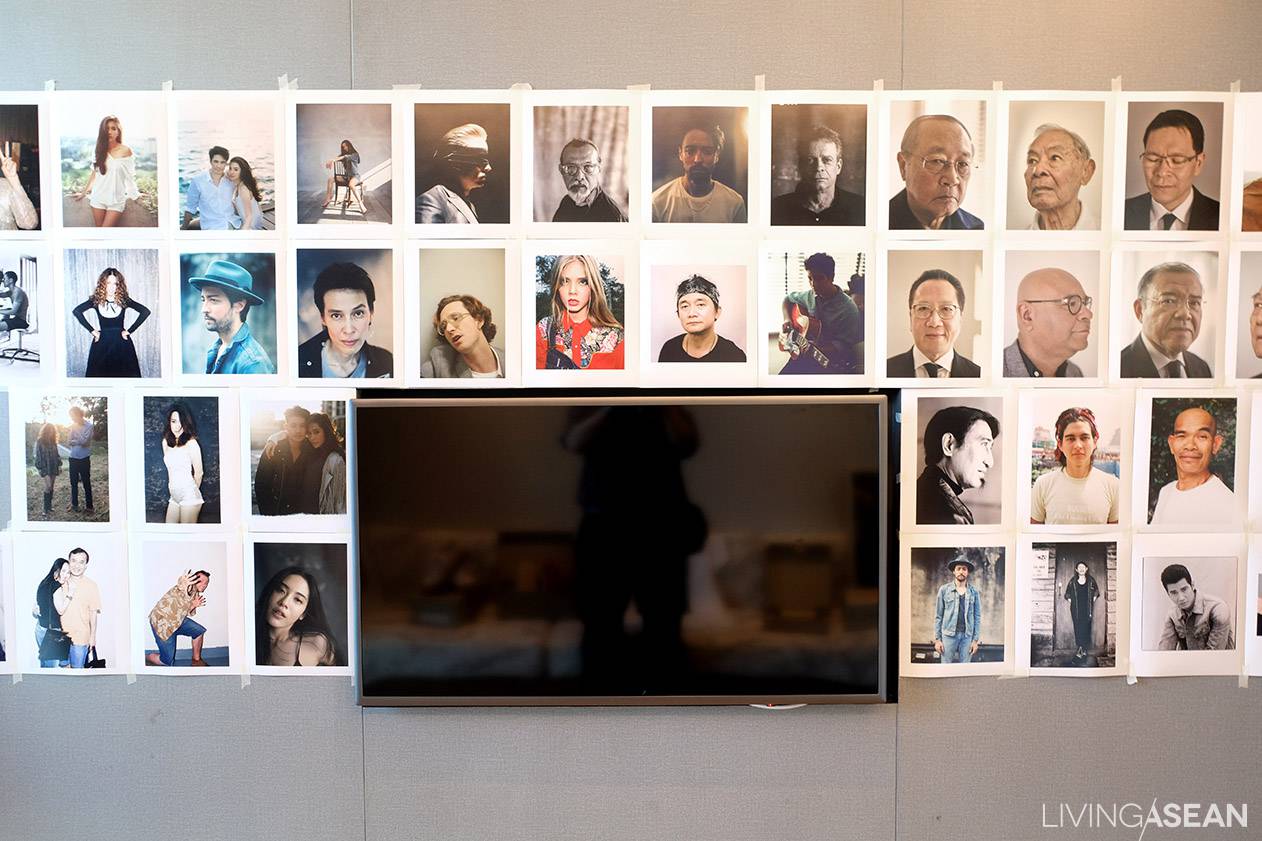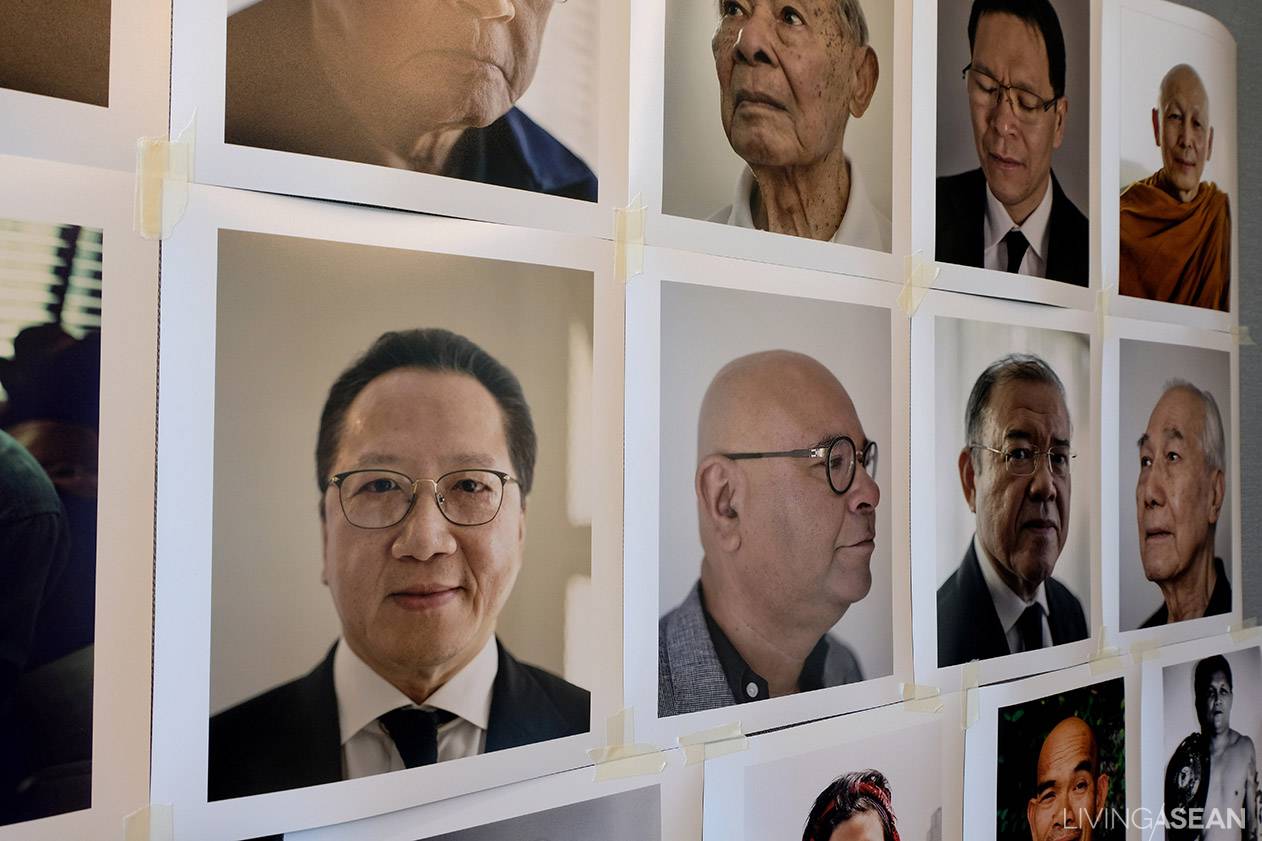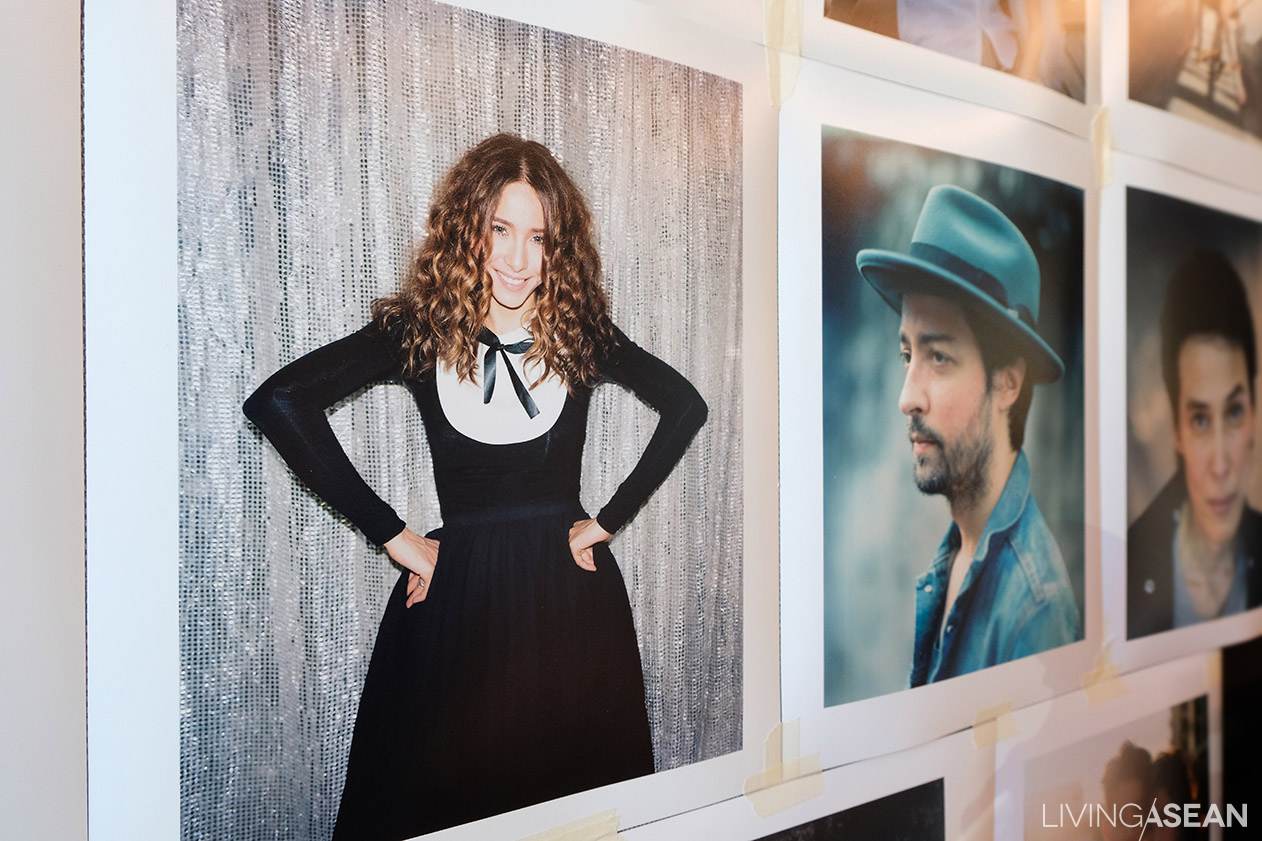 Room 507: Chardchakaj and Antique Photo
507 is home to a portrait exhibition by Chardchakaj Waikawee, famous photographer and filmmaker based in Bangkok. It presents the character of people through photographs. Chardchakaj's works have appeared in new product lines, from T-Shirts to safety helmets to sneakers. They go by the brand "TRULY."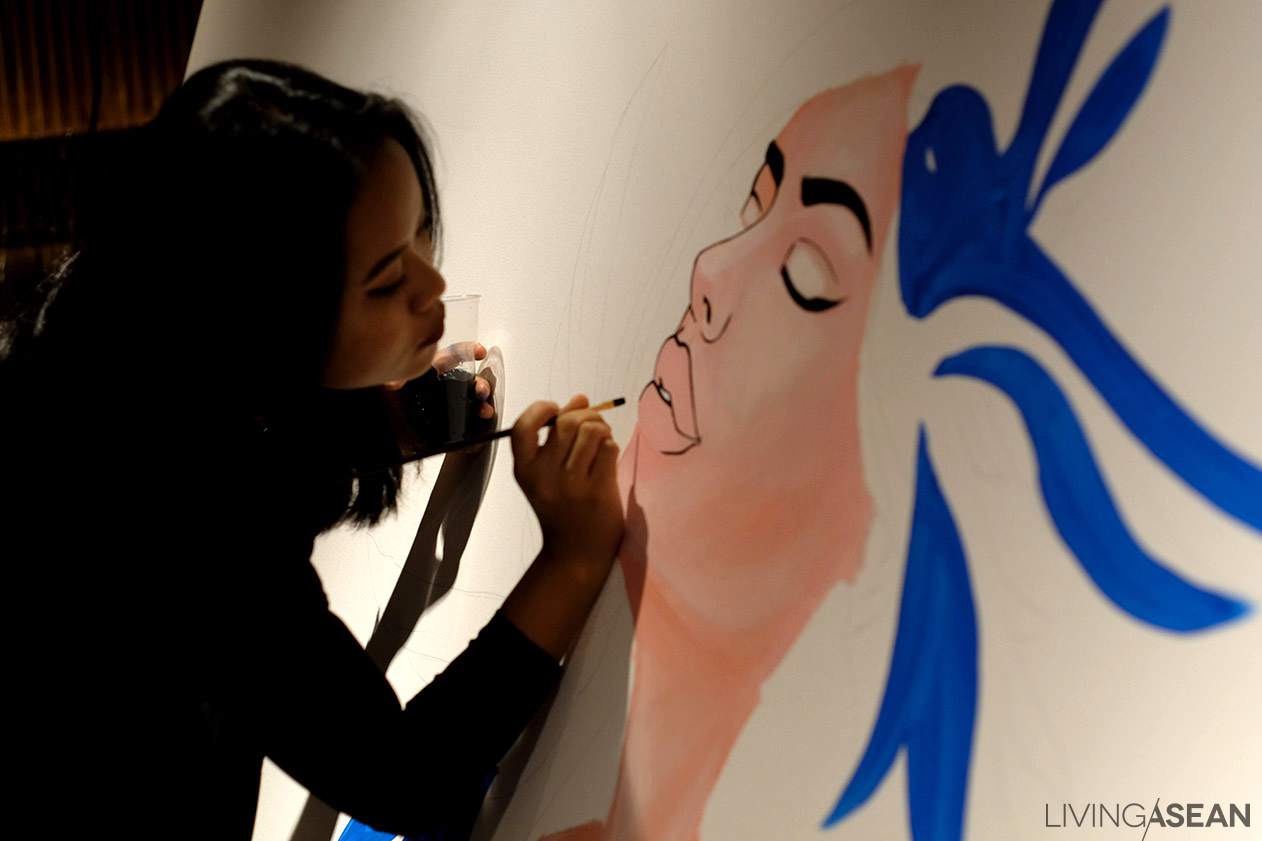 That's not all.
The Hotel Art Fair Bangkok 2017 also features a mesmerizing array of works by other well-known artists including Cambodia's Lisa Mam, who paints her new work live from the opening event. It's just one of many events that have made the Hotel Art Fair Bangkok one of the vibrant art scenes in Bangkok and the Region.
---
You may also like …