The coffee shop name got its inspiration from "Fly Me to the Moon", one of Frank Sinatra's all-time greatest hits. A brainchild of the Bangkok-based studio Embassy of Design Territory, the serene café serving coffee and refreshments is nestled among lush tropical gardens in the heart of the city's Lad Phrao District.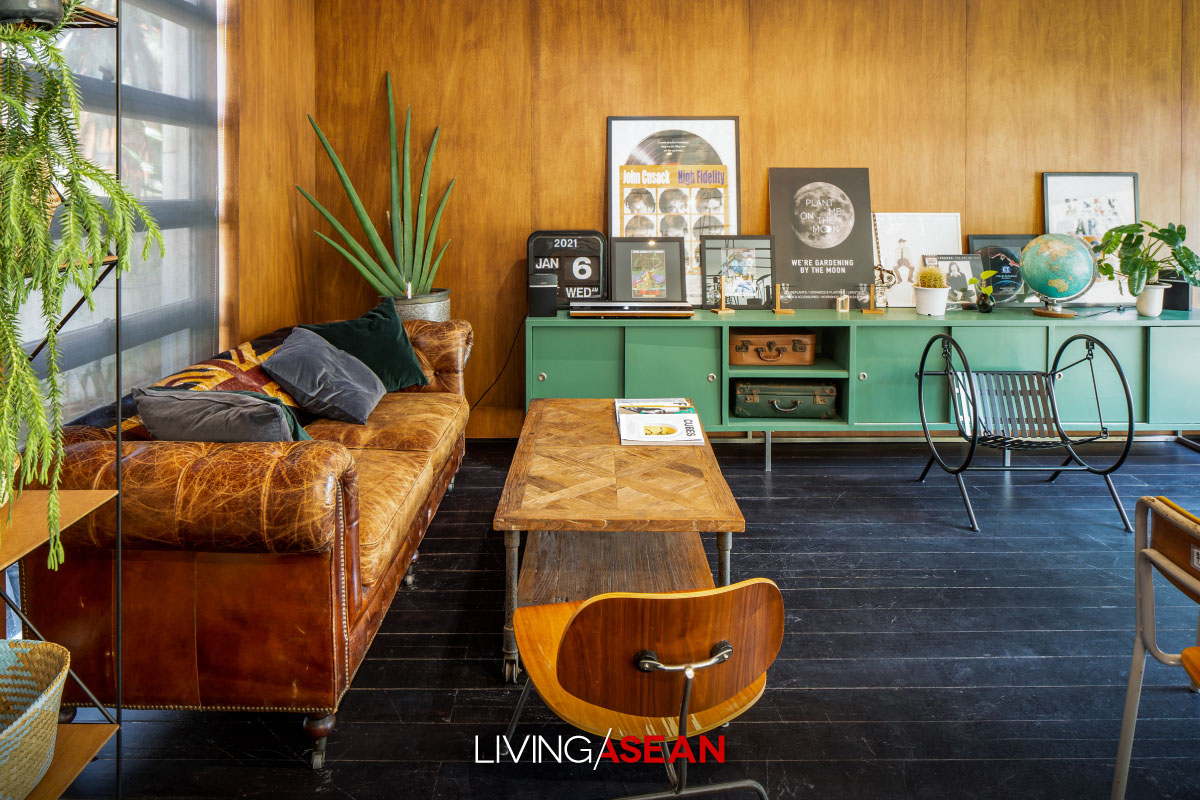 Drawing on his experience and a remarkable aptitude for organizing events, the designer transformed an ordinary co-creating office space into a coffee shop ensconced among the trees and shrubs. The café on the ground floor is characterized by a relaxing cozy atmosphere that gives off good vibes. Vertical gardens come in handy to fulfill a dream that one day humans will be able to grow them on the Moon.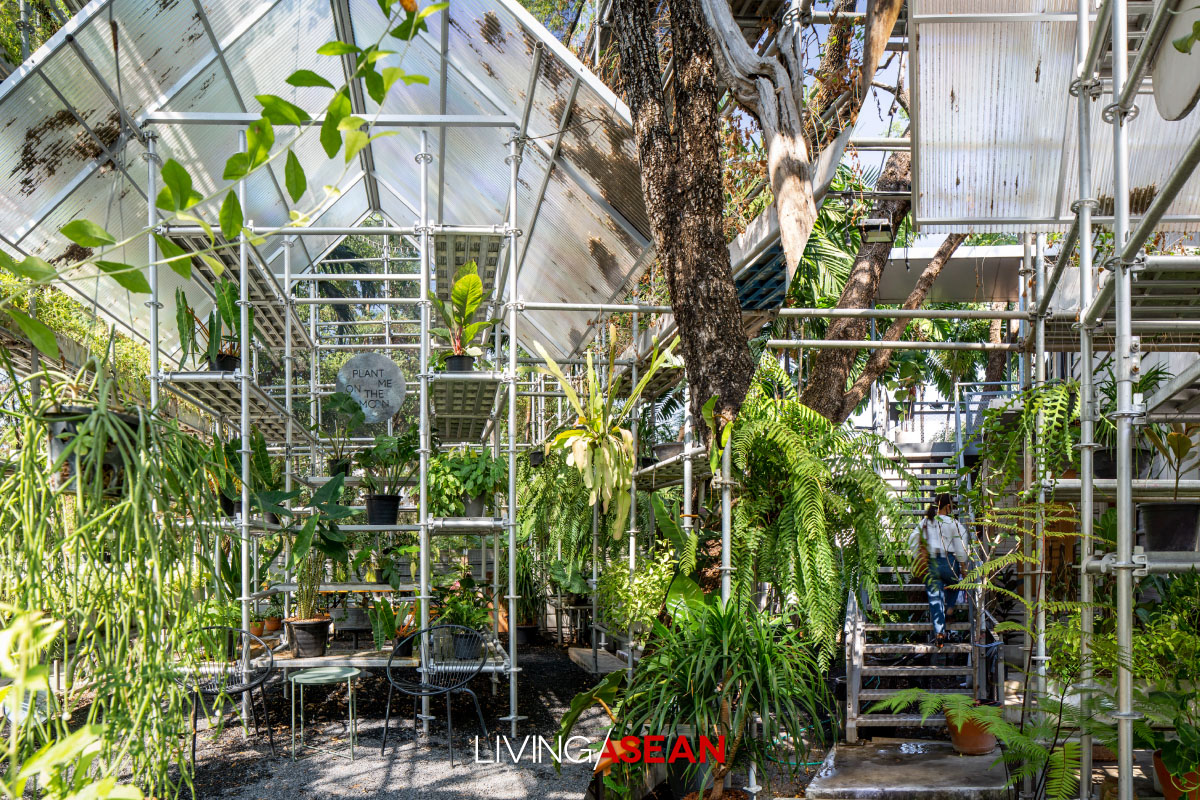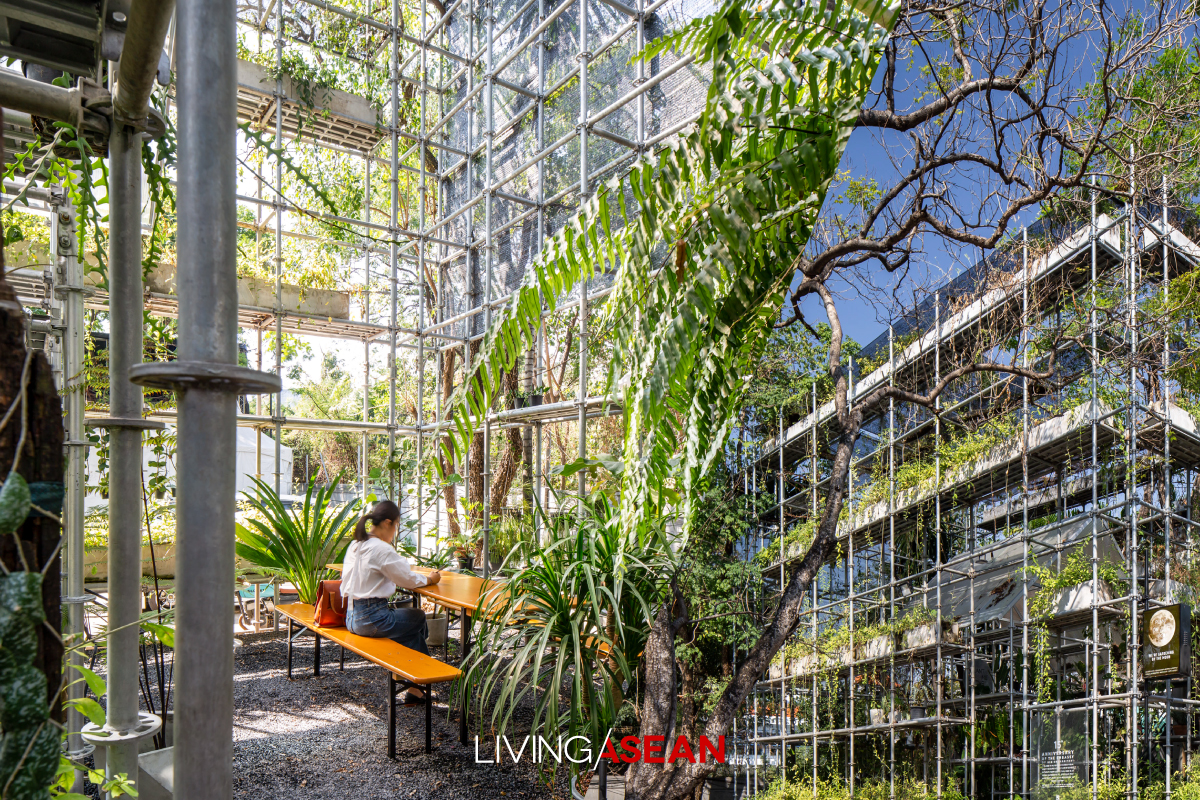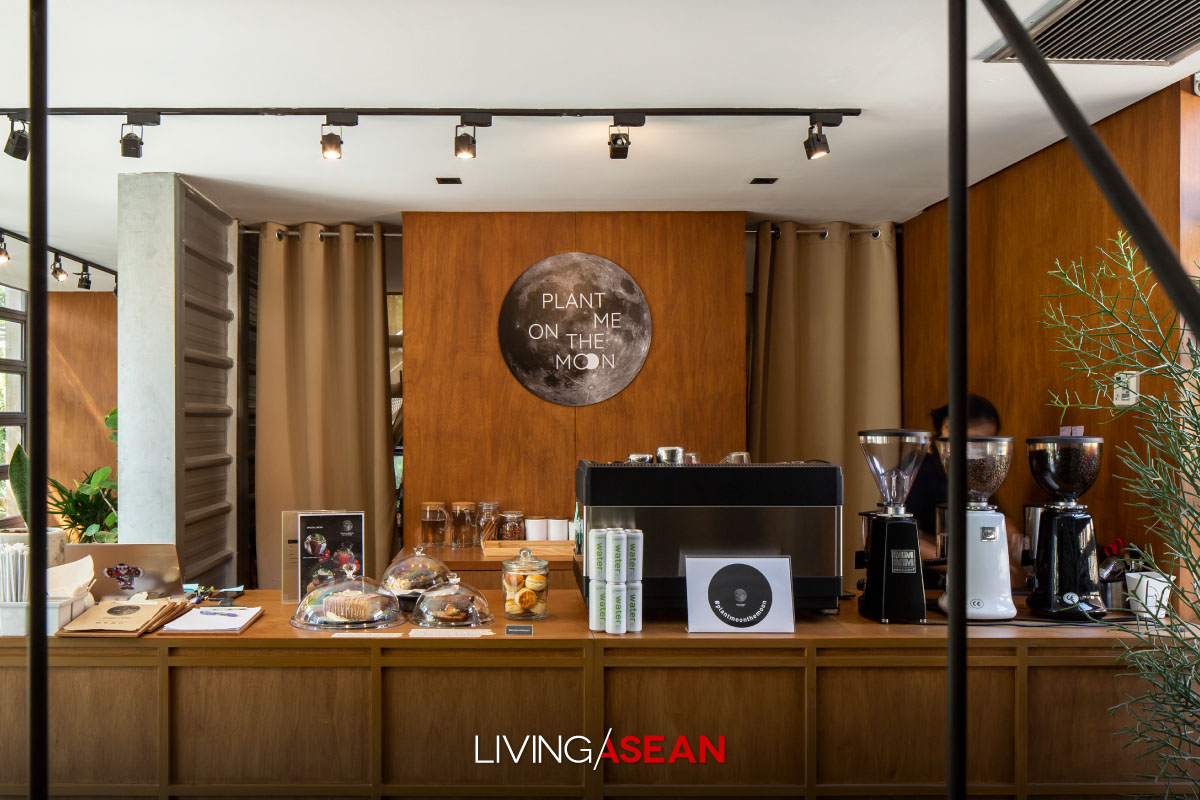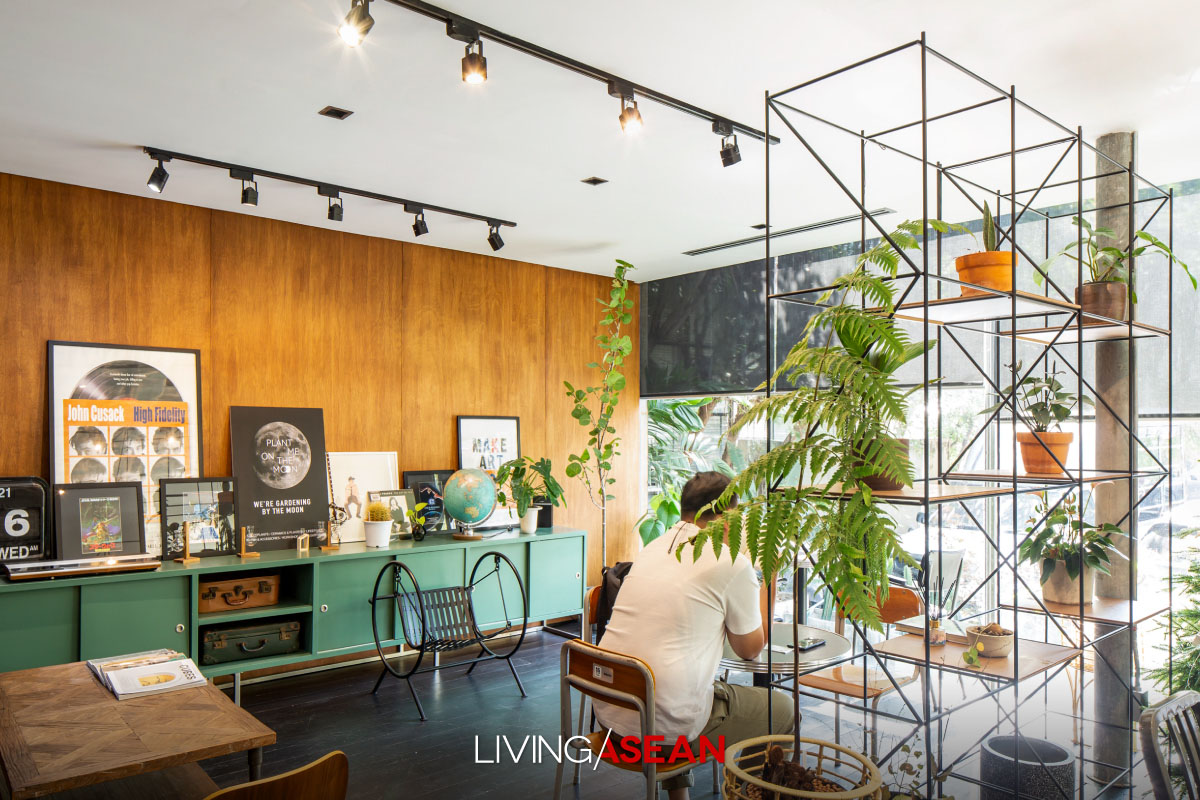 Design ideas: The outside part of the shop is made of steel scaffolds with platforms or shelves, upon which gardens of luxuriant foliage thrive. The café interior built of plywood affords ample space, while exterior glass walls protect it from the elements, let natural light shine through and increase aesthetic appeal. Wood furniture, vintage décor and garden plants have positive effects on the atmosphere and good mental health. There's a picture of Leon: The Professional, a 1994 action thriller film, starkly juxtaposed with lush green surroundings. If you're shopping for plant containers, there are plenty of them to buy.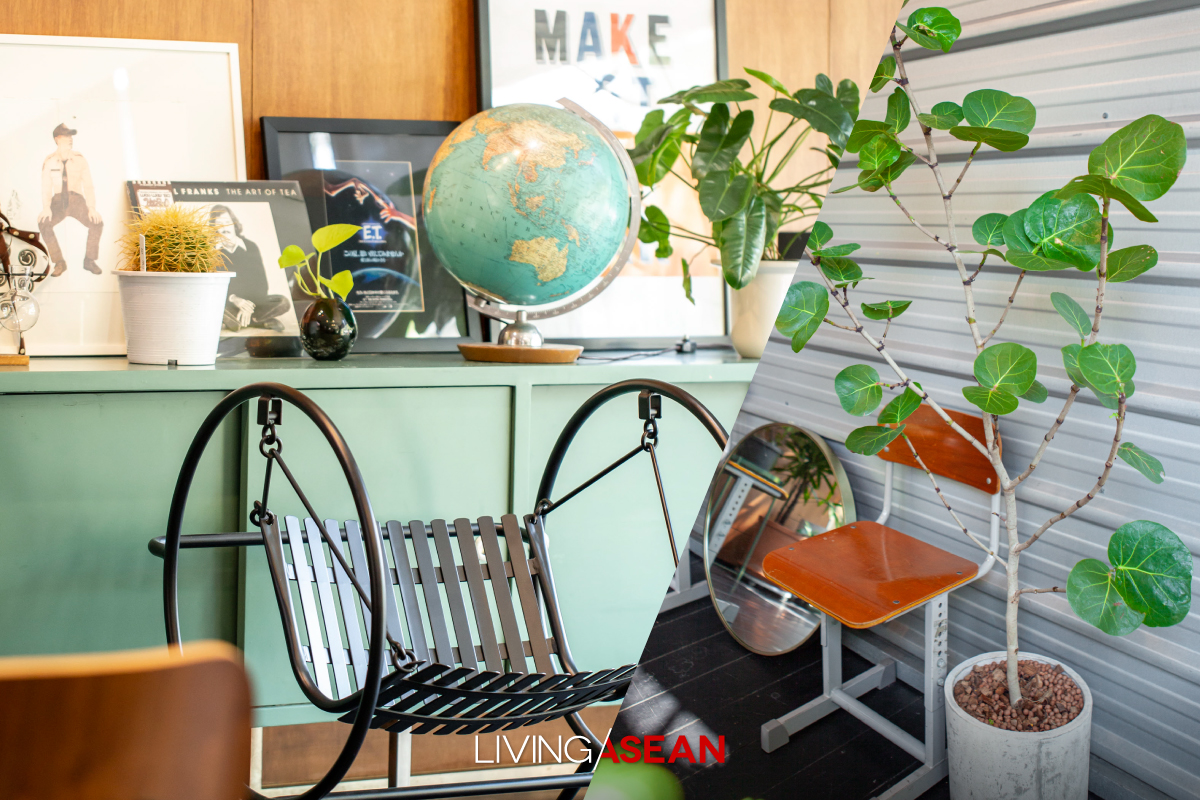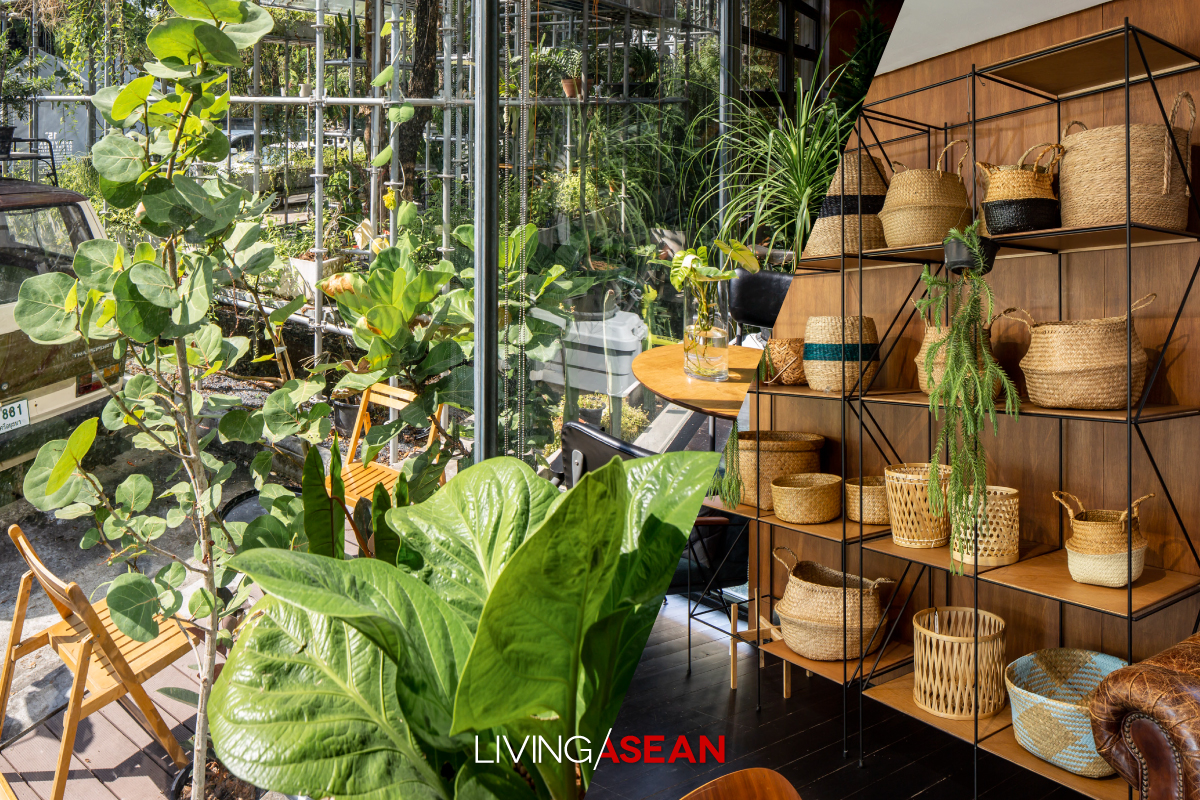 Why we love it: Like an oasis tucked away in a city neighborhood, "Plant Me on the Moon" is a perfect rendezvous to share good times with friends and loved ones. The atmosphere is just right for life, and coffee smells like fresh ground heaven, plus a collection of soothing garden music. Drop in for a nice cup of coffee, sit back, relax and enjoy the calm and peaceful greenhouse view!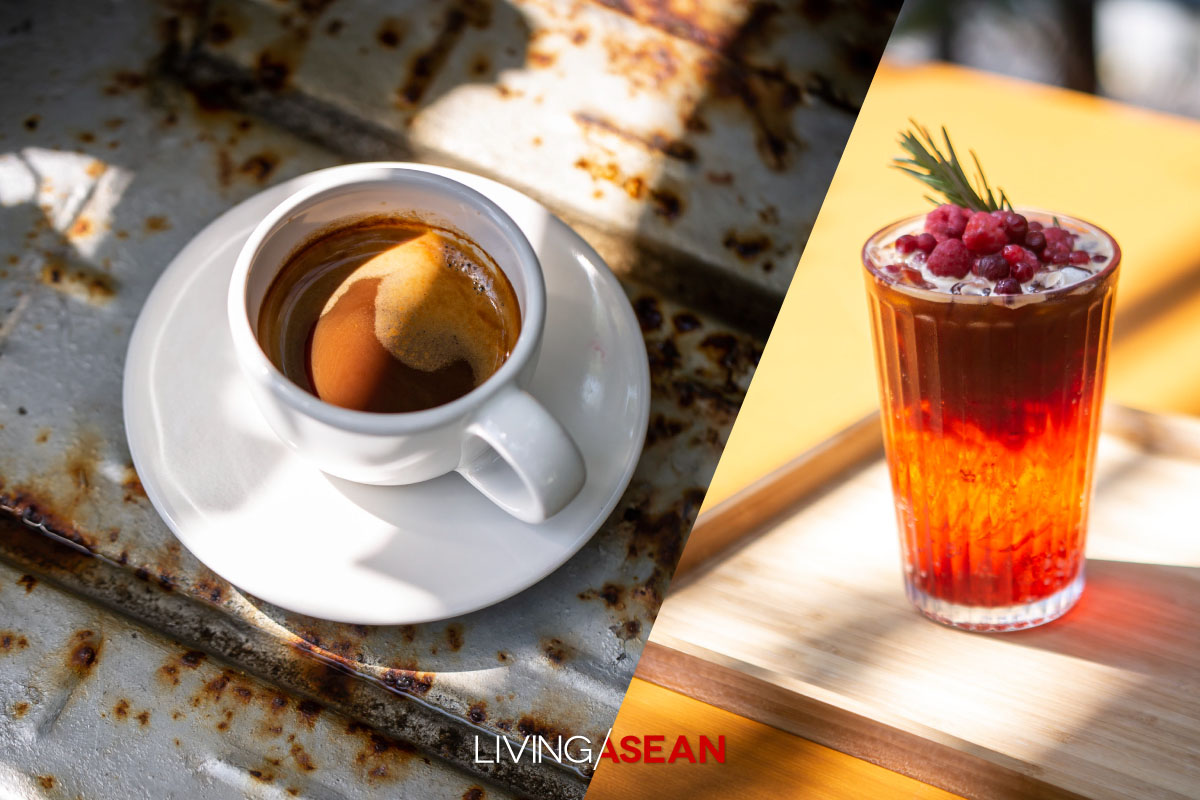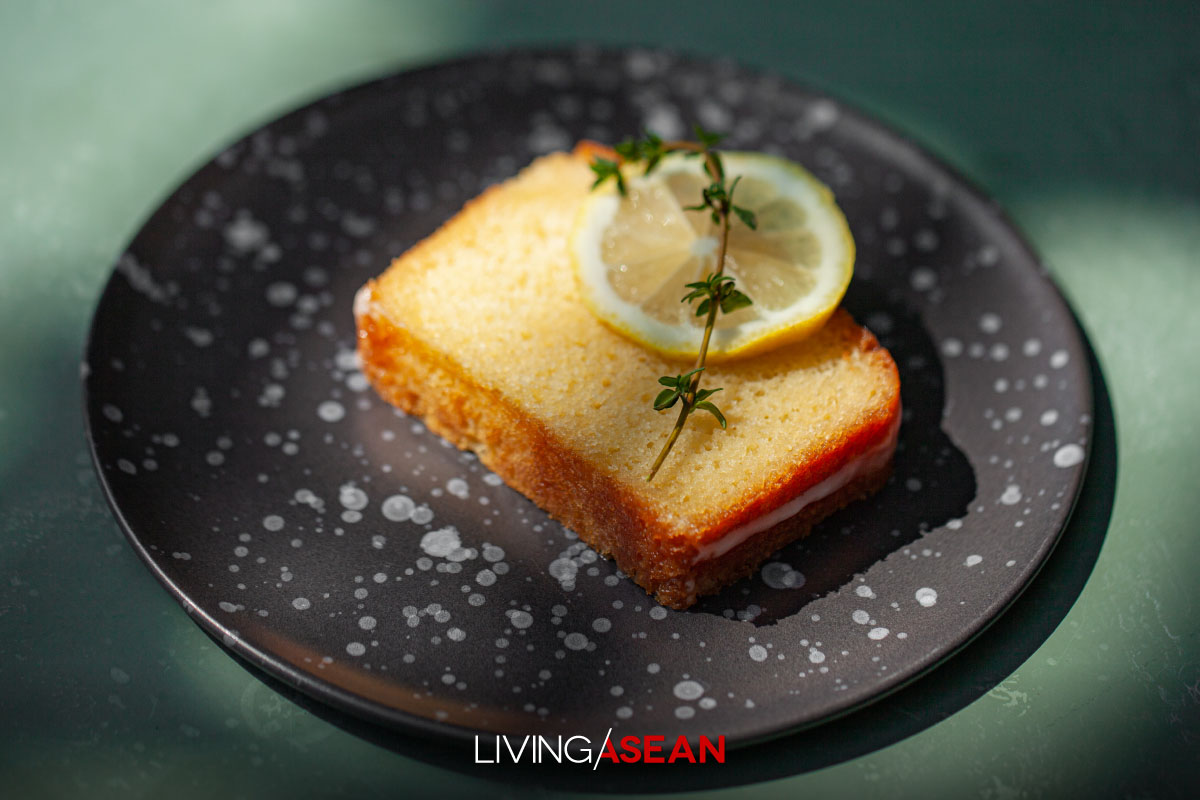 Address: 17 LadPhrao 93 off Lad Phrao Road,
Khlong Chaokhunsing, Wang Thonglang, Bangkok 10310
Open Daily 8.30 am – 8.00 pm
https://www.facebook.com/plantmeonthemoon/
Story: BRL
Photographs: Anupong Chaisukkasem