There is more to

Charoen Krung

than iconic landmarks. Keep walking and you will discover richer cultural heritage beyond the famous tourist attractions. A day trip through the historic riverfront neighborhood is one way to find out. Let the journey begin. 
/// Thailand ///
Story: Bundaree Deewong / Photo: Rithirong Chanthongsuk, Bundaree Deewong, Peerapol Taiyaithieng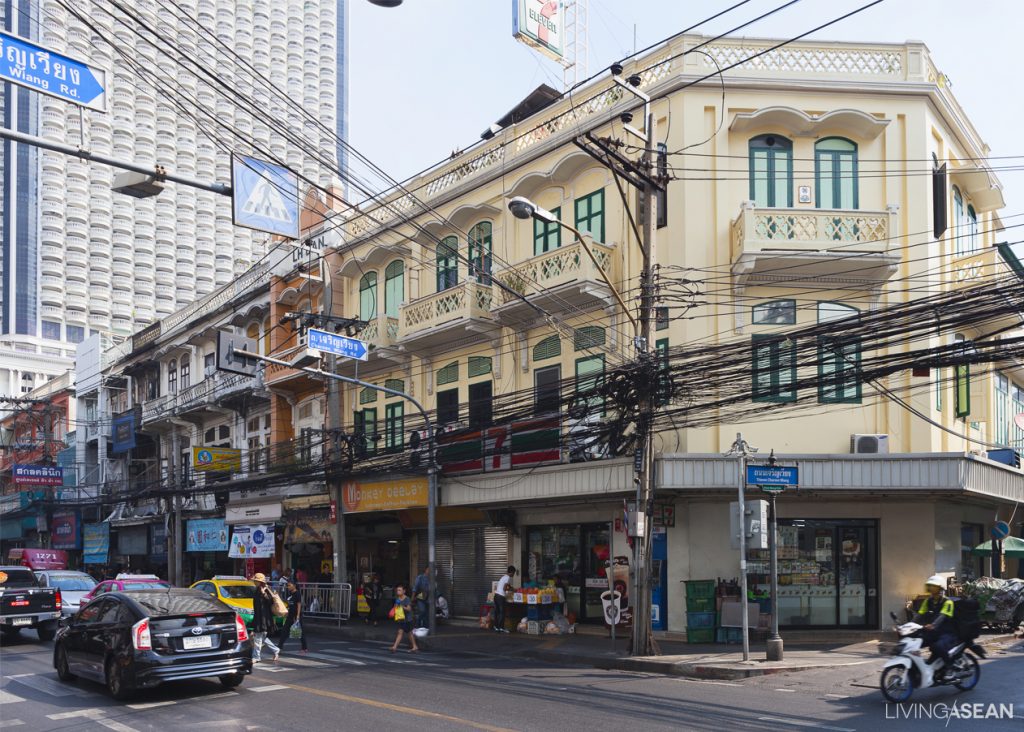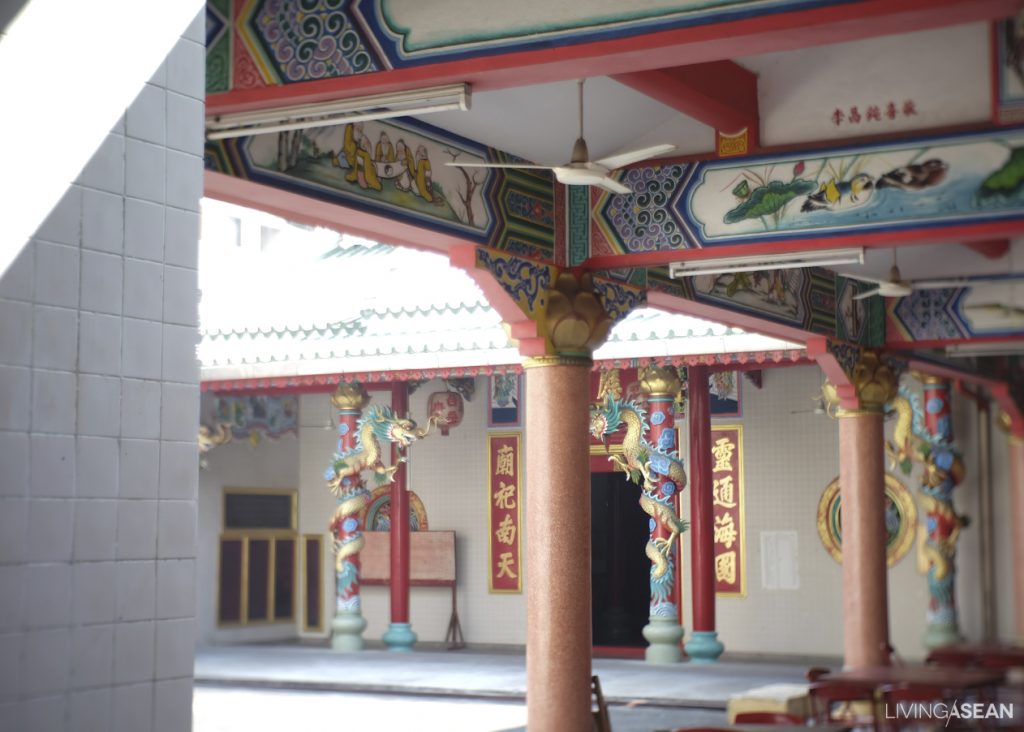 The historic neighborhood of Charoen Krung has attracted many tourists and locals looking for a glimpse of old-world Bangkok. Originally called New Road, the avenue and namesake pretty much follows the path of the Chao Phraya River. Rich in historical and cultural heritage, it's a chic place to chill out if you have time on your hands.
The area is gradually transforming into a "creative district," thanks to active collaboration between the Thailand Creative and Design Center (TCDC) and Thai Health, a wellness promotion organization. The initiative is aimed at promoting healthy behaviors for a better lifestyle and eventually mature to become a torchbearer for other districts to follow. Designed by Shma Soen, the project master plan recently won a highly commended award at the World Architecture Festival 2016 in Berlin.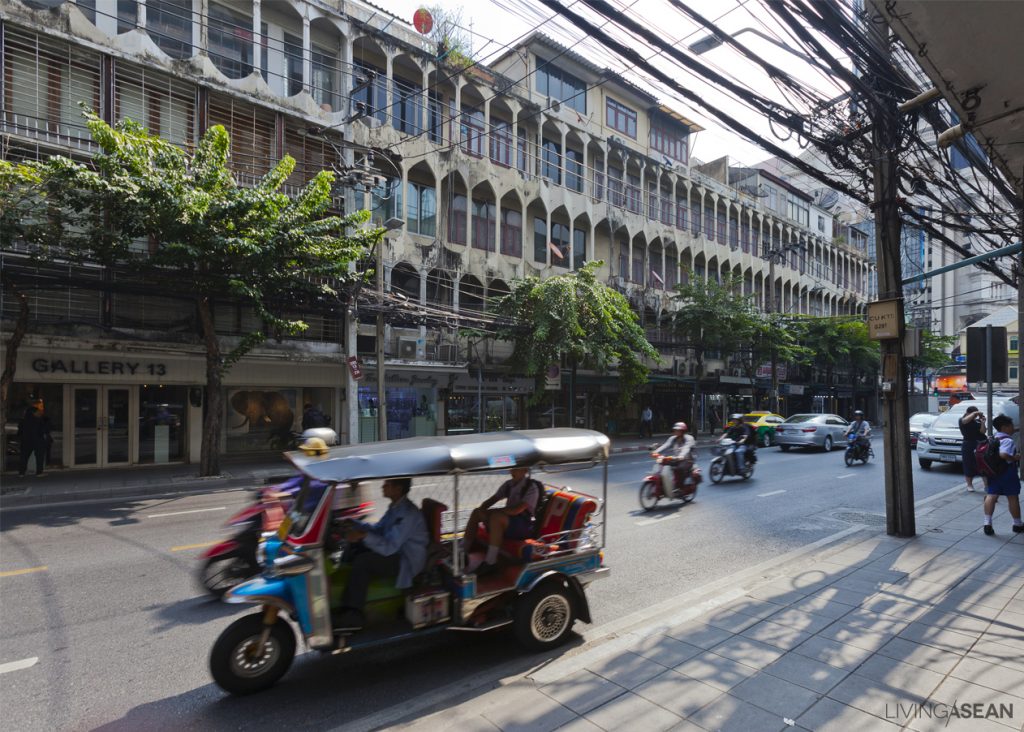 Living ASEAN invites you on a journey for pleasure to discover beautiful places and come back the same day. Let's get started at:
09.00: The journey begins on the hour at Taksin Bridge BTS Station. The venue is chosen for the start because it is easy to get to. You can come here either by the Bangkok Transit System or by boat services on the Chao Phraya.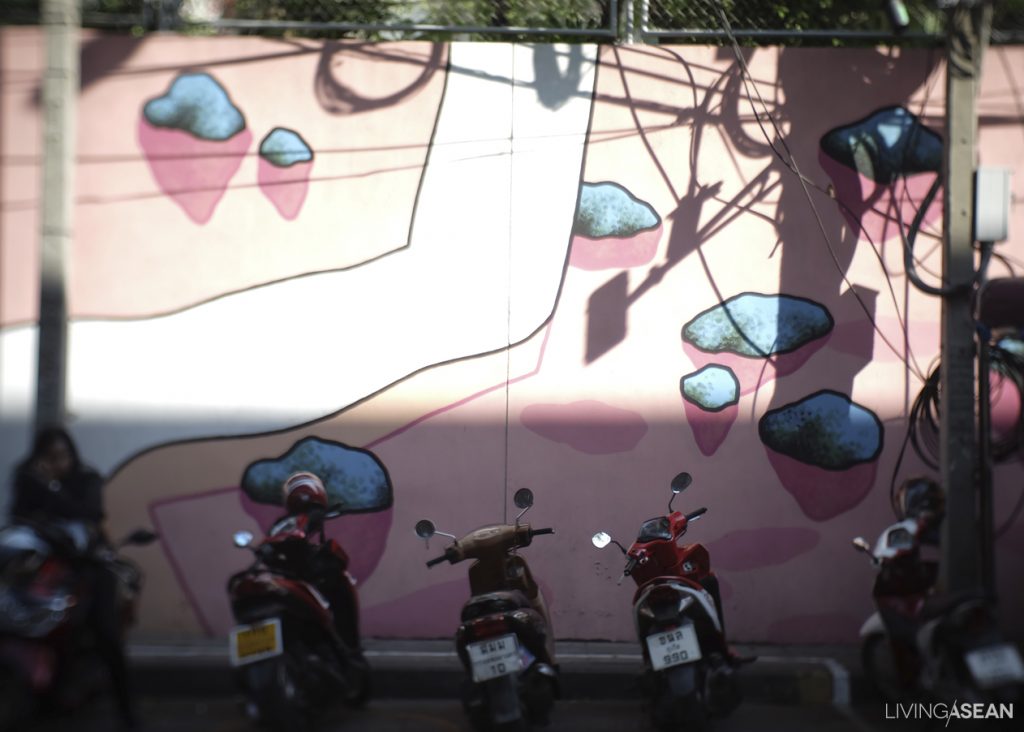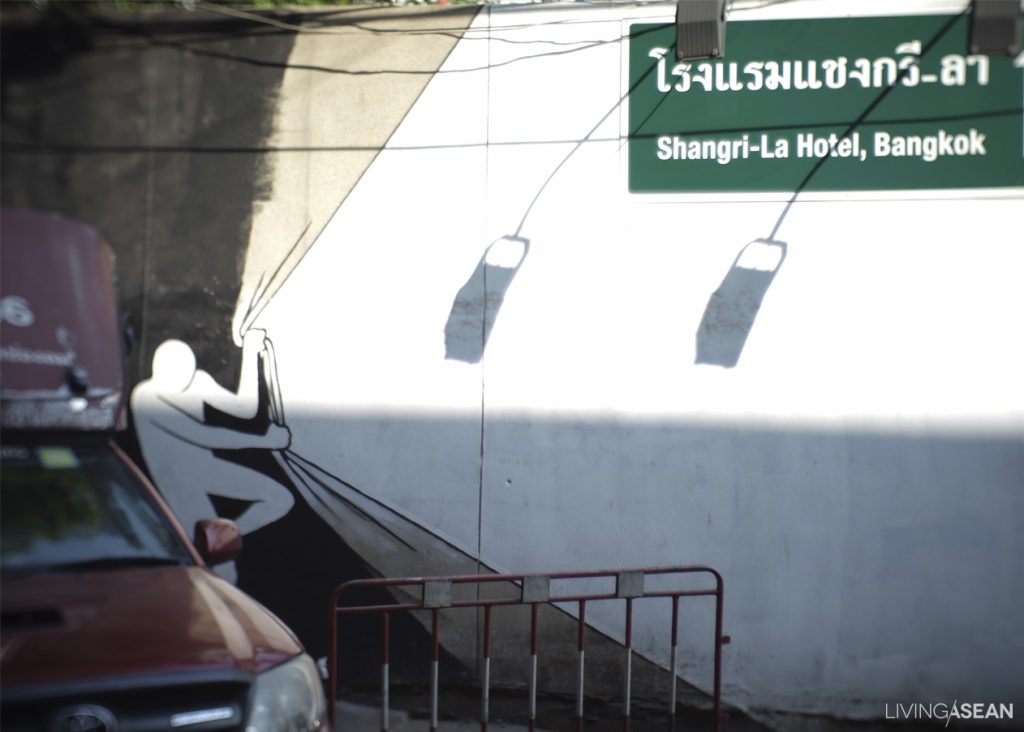 On exiting the BTS station at Taksin Bridge or a nearby riverboat pier, take your time to admire Wall Art Exhibitions. Beautiful works by international artists have turned this neighborhood into a landmark ideal for photo shoots.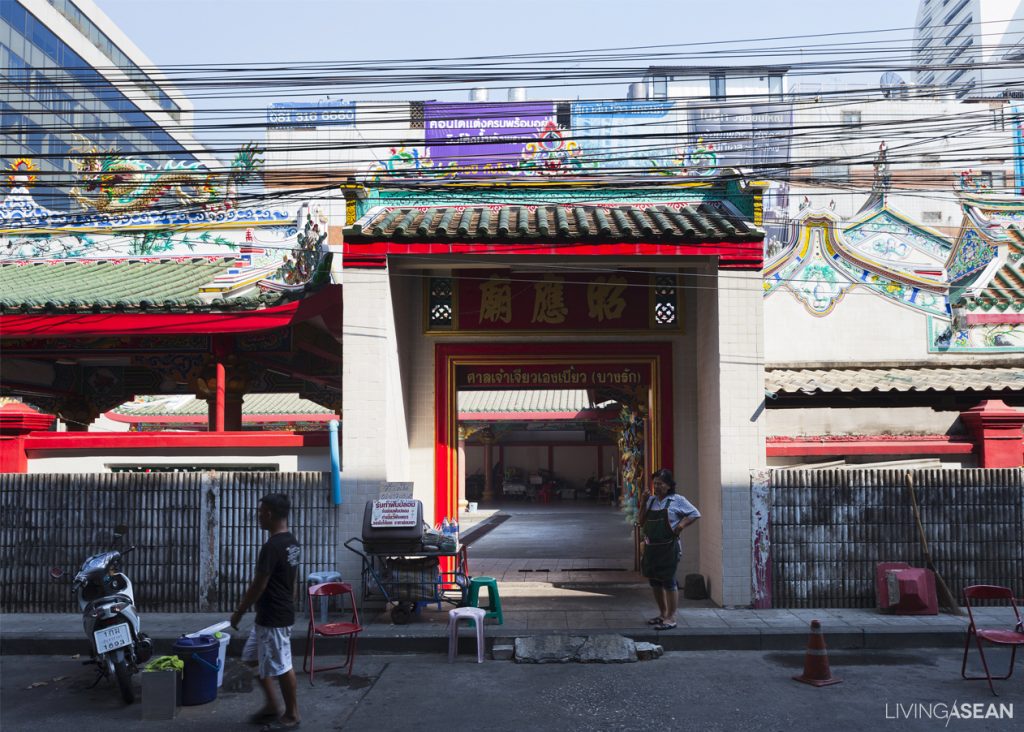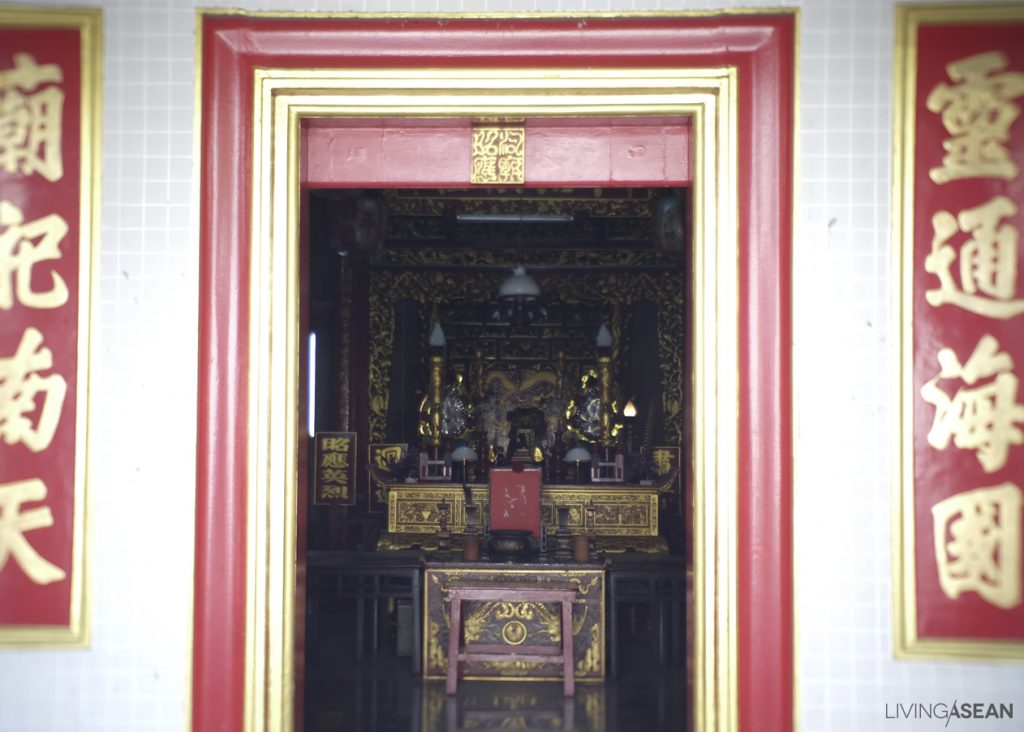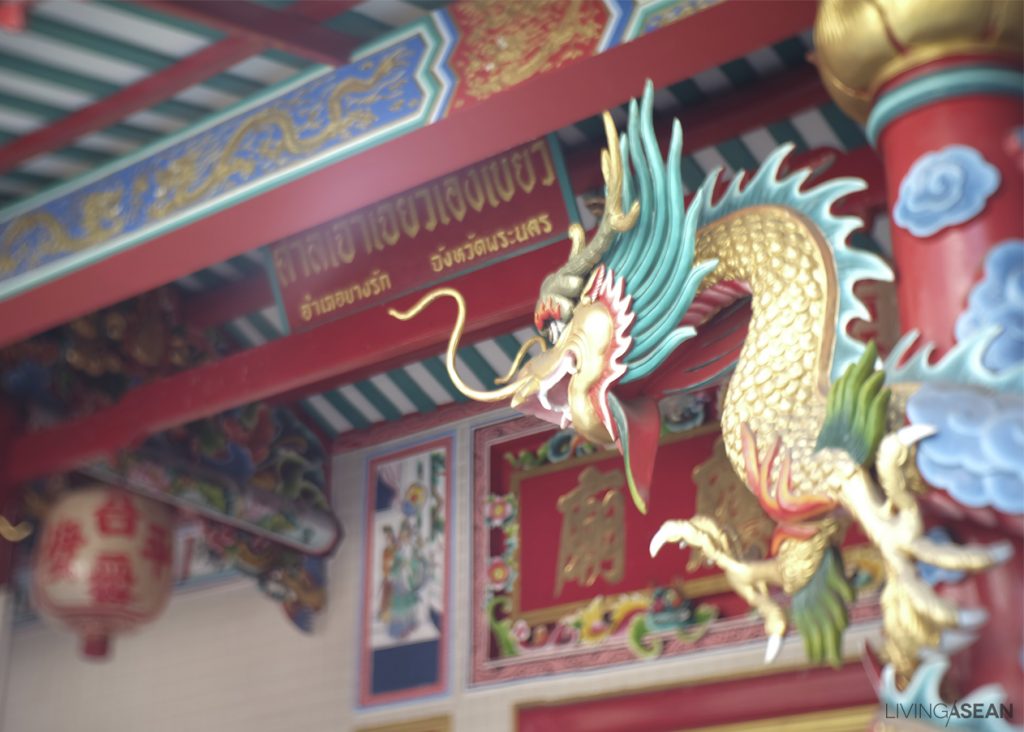 The first attraction that you shouldn't miss is Chiew Eng Buai, a beautiful Chinese shrine located a stone's throw away from the BTS station at Taksin. The historic building was erected in memories of Chinese traders arriving by sailing ships but later killed due to a misunderstanding some 150 years ago. The Chinese architectural masterpiece is bedecked with beautifully patterned tiles, religious images, and dragon statuary. You are most welcome to drop in and pay respects.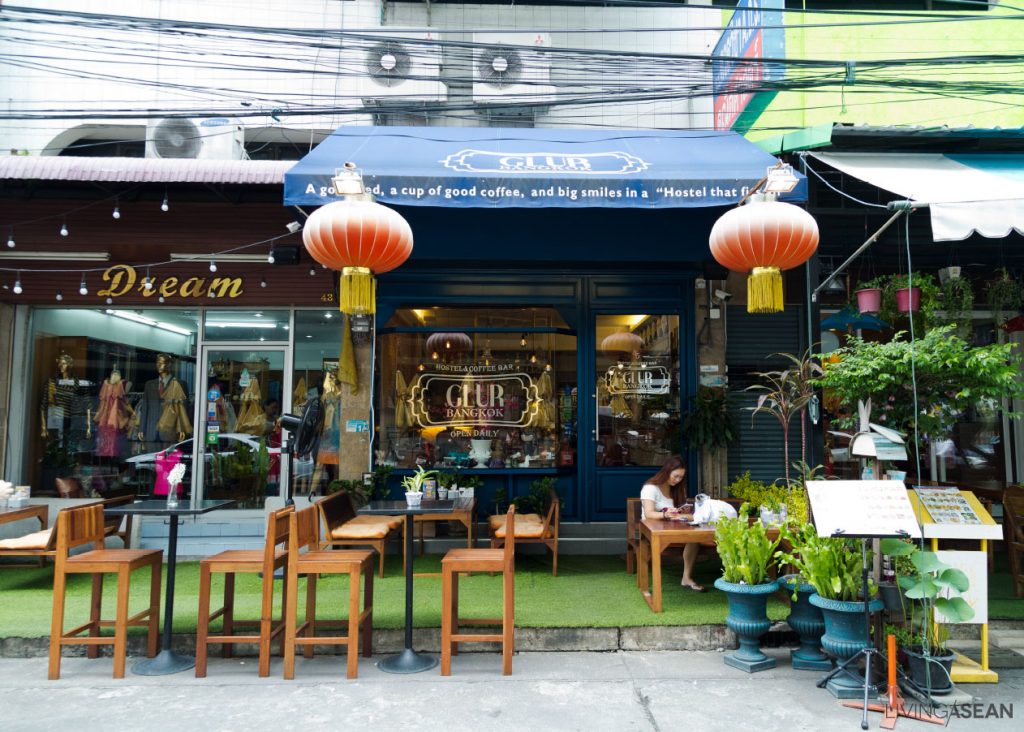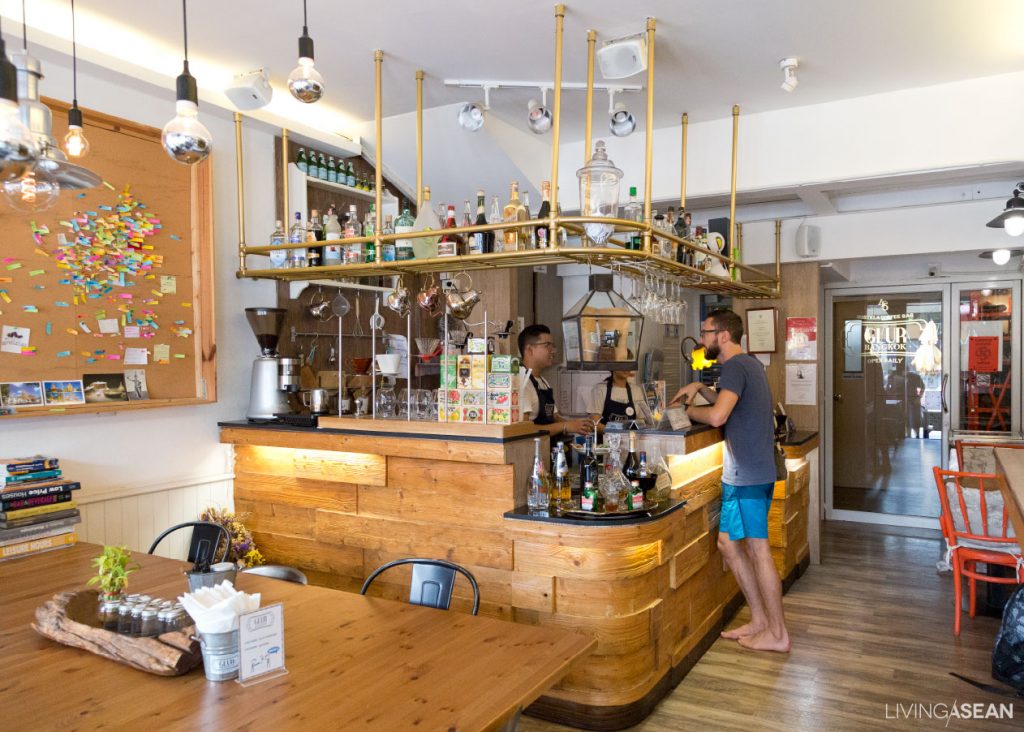 From the shrine, take a sidetrack next to the Shangri-La Hotel and you come to Charoen Krung Soi 50. The minor path is home to a Vintage Loft-style hostel named Glur Hotel Bangkok. It is popular among foreign tourists and backpackers looking for a decent place that won't cost them an arm and a leg.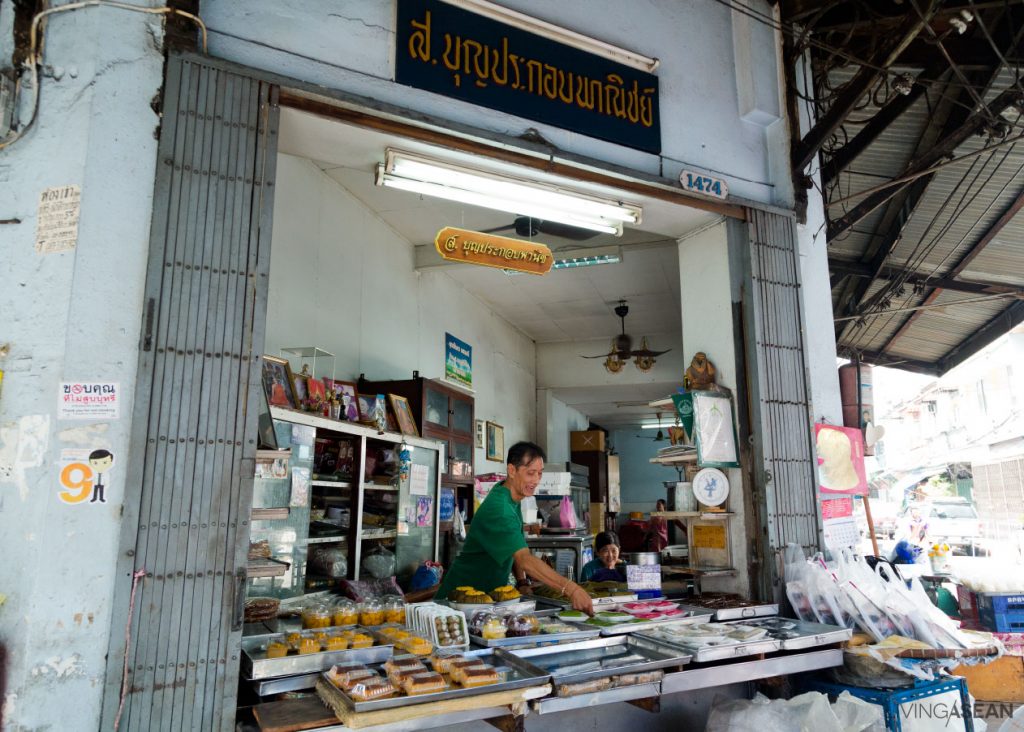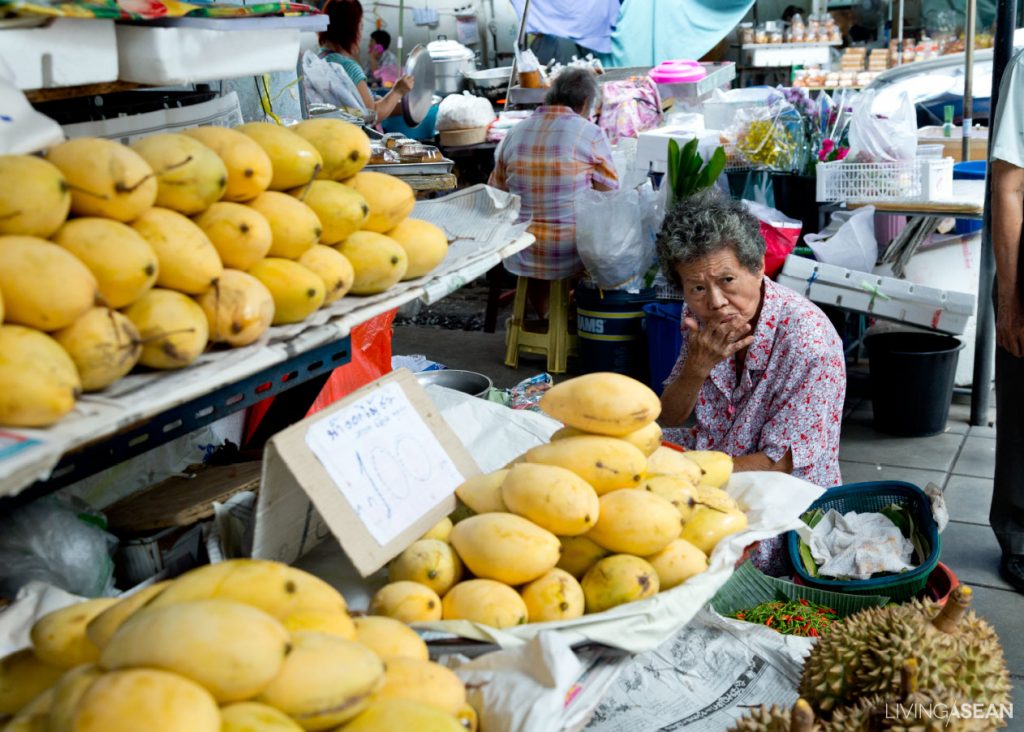 From the hostel heading north, you are back on the main avenue of Charoen Krung. The famous Bang Rak Market is located between Choroen Krung Soi 46 and 42. It's a slice of paradise for shoppers and great experience for people who love to eat. The main drag is lined with old row houses showcasing the architectural style of old-world Bangkok.