The culturally historic Chinese-Thai Huo Chuan Laung Steamer Pier built on the Chao Phraya in 1850 was reborn in 2017 as "Lhong 1919."
/// THAILAND ///
Story: Taliw /// Photography:  FavForward.com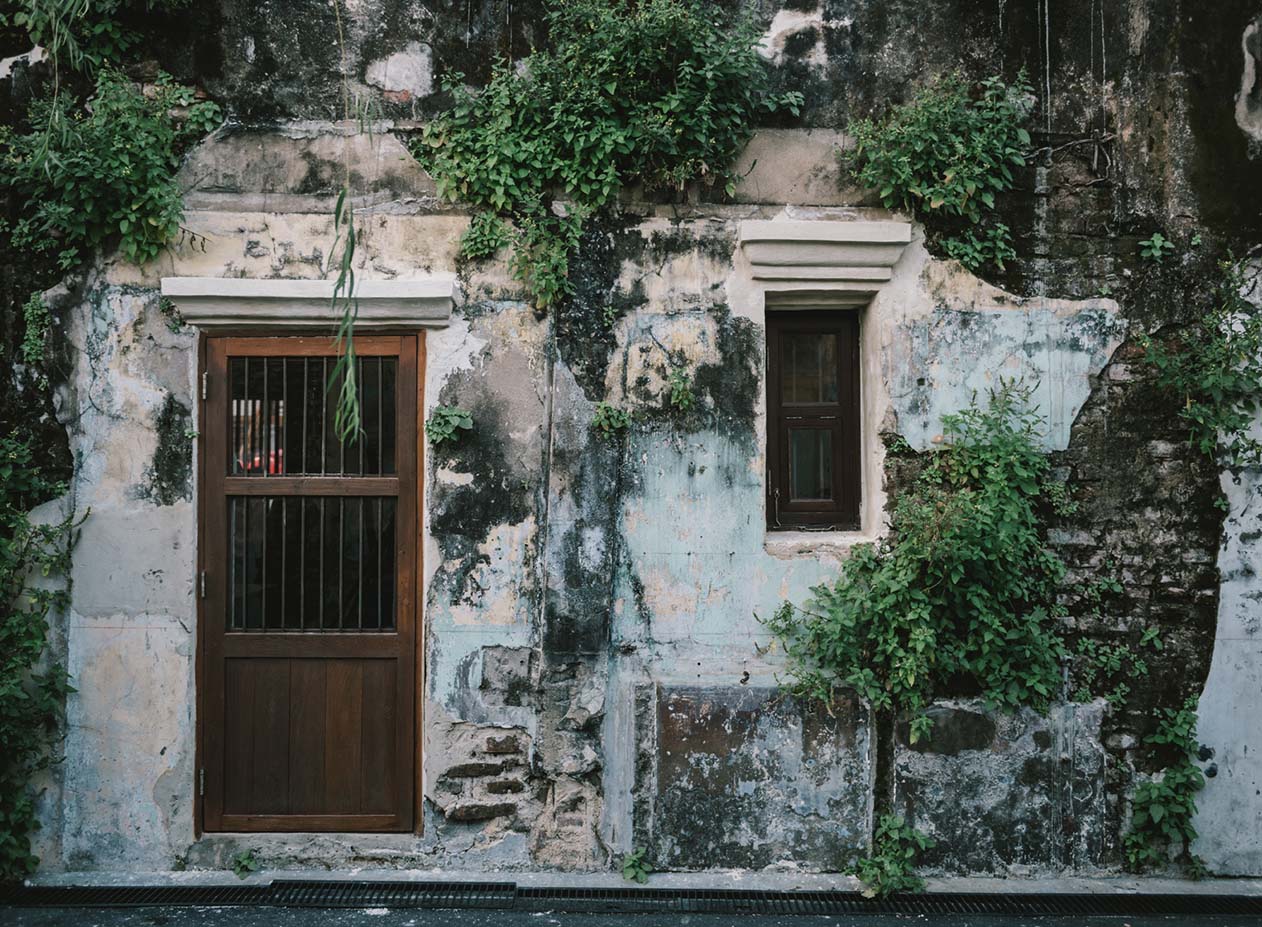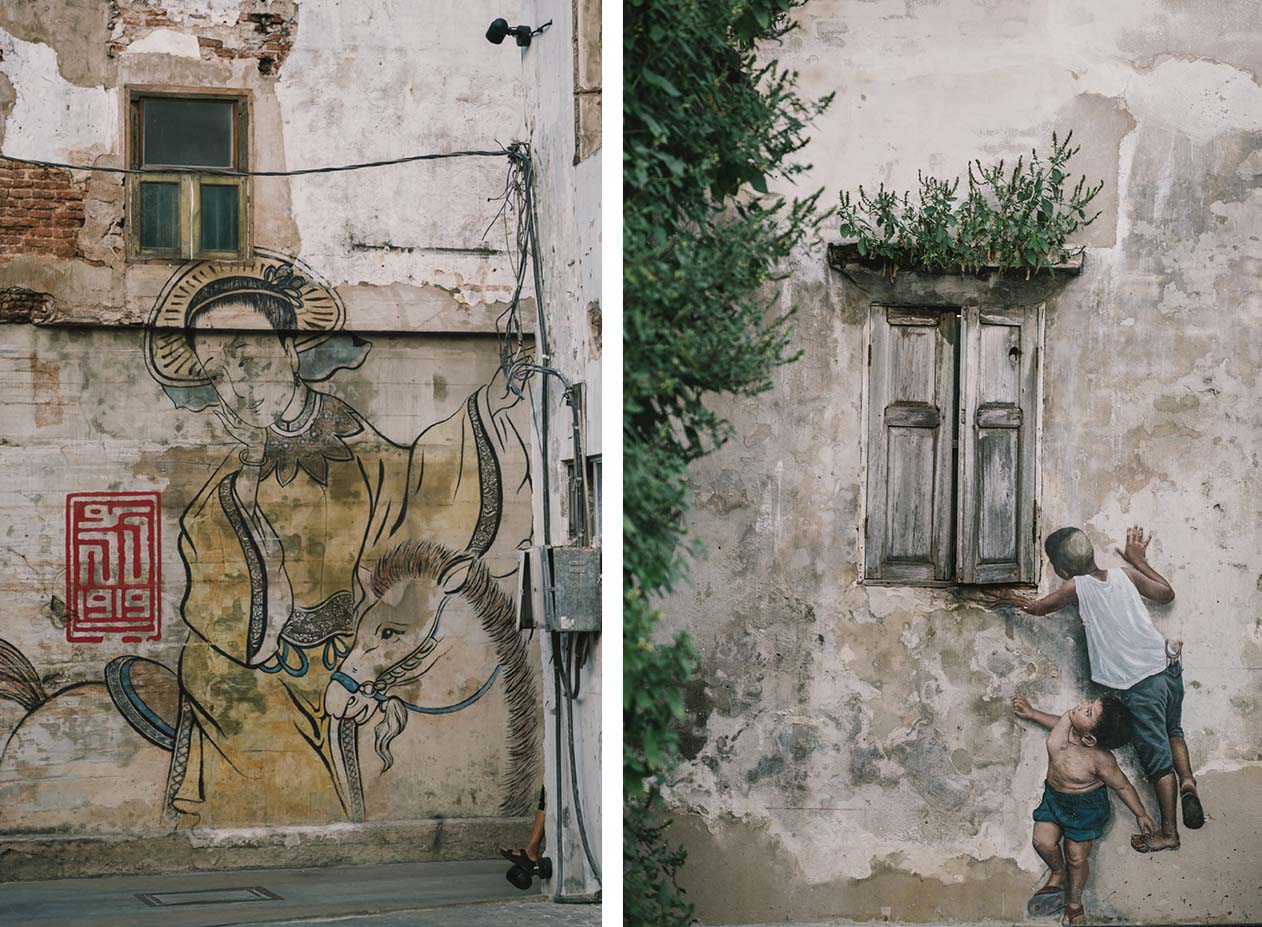 The charm of original Chinese architecture and murals on 167-year-old walls have been preserved, and it's already an everyday Bangkok tourist destination where locals relax and take pictures. Don't forget to sample the delectable tastes and fantastic décor at these three dining and coffee-drinking establishments:
RONG SI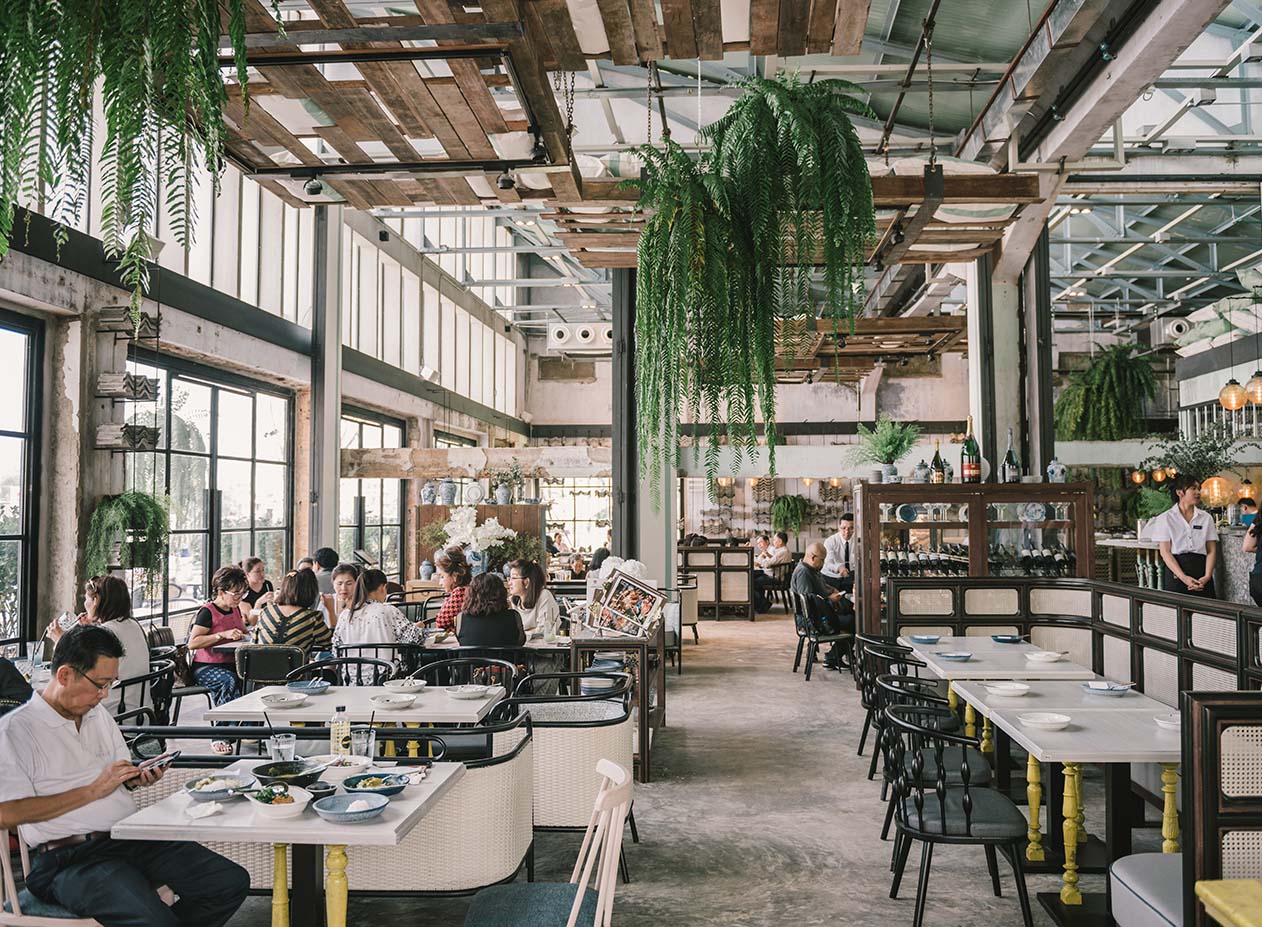 We start with a premium Chao Phraya riverside Thai restaurant at Wharf No. 41, the former site of a rice mill. Billed as "Rong Si seafood, intense Thai tastes in a modern Chinese atmosphere," the original building was reinforced and preserved, with some worn-out components kept for décor: old roof tiles liven up the walls; a refurbished wooden banister serves as room divider.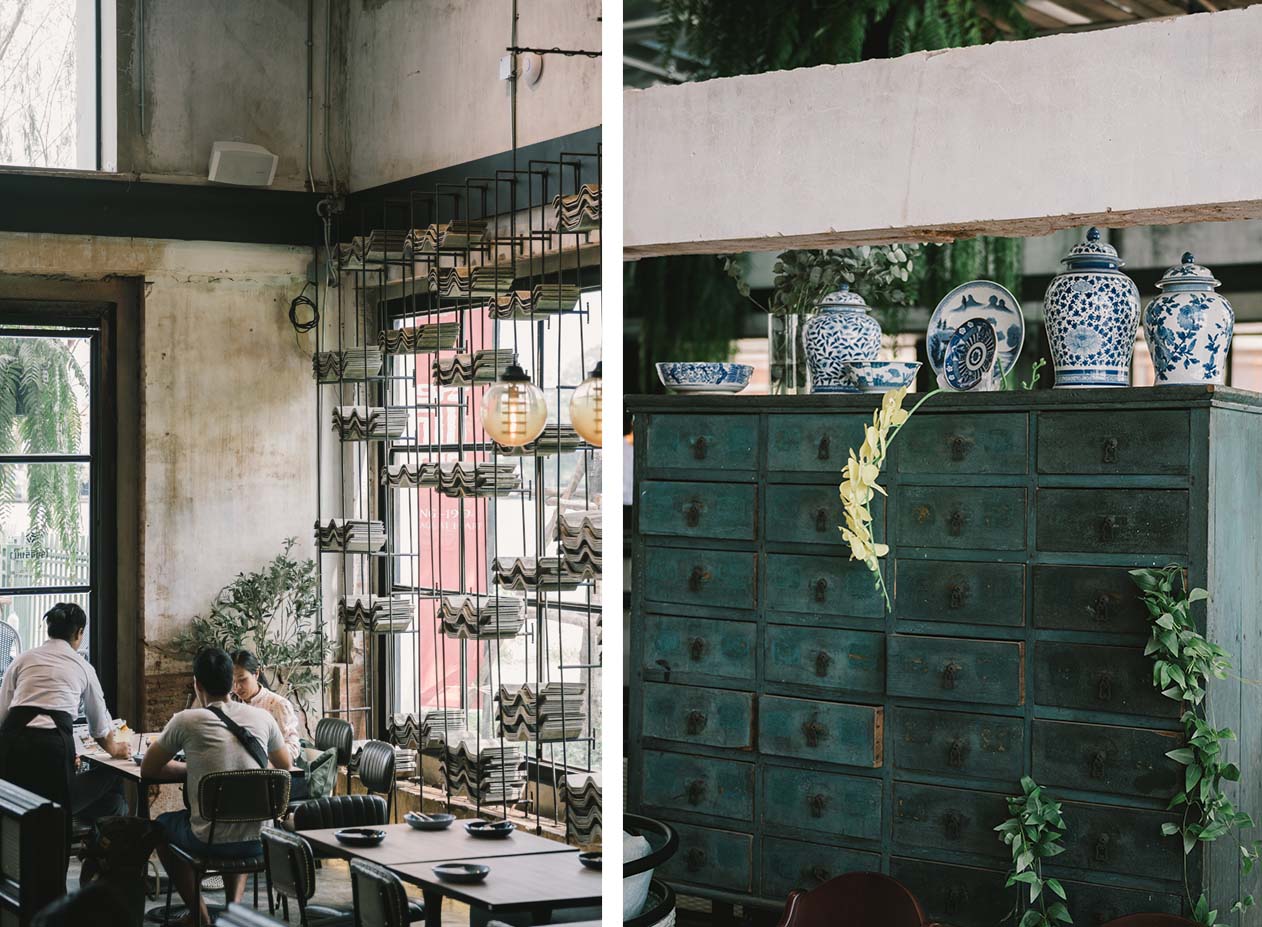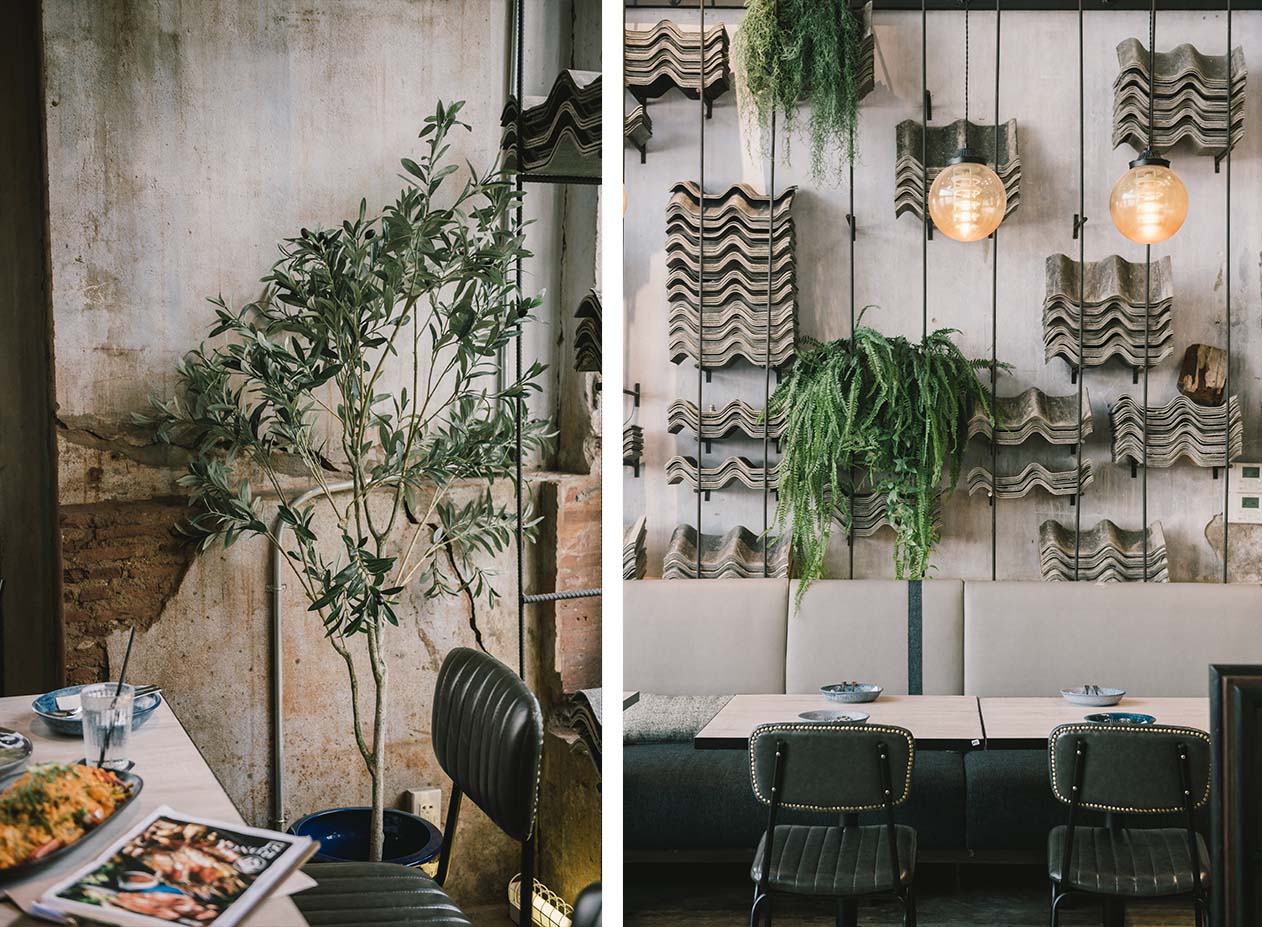 Menu Suggestions
Stuffed lotus petals (miang kleep bua) with roasted tidbits – coconut, nuts, dried shrimp, etc. – and a unique and fresh dipping sauce.
Crab stew (lon pu yai): a true Thai taste featuring the very freshest crab catch
Stir-fried crab in curry sauce (pu phat phong karee): full-flavored, thick with fresh crab meat
Deep-fried snapper in fish sauce (pla kaphong thawt nam pla) with a fine hidden sweetness
From the drinks menu, iced black tangerine and honey yuzu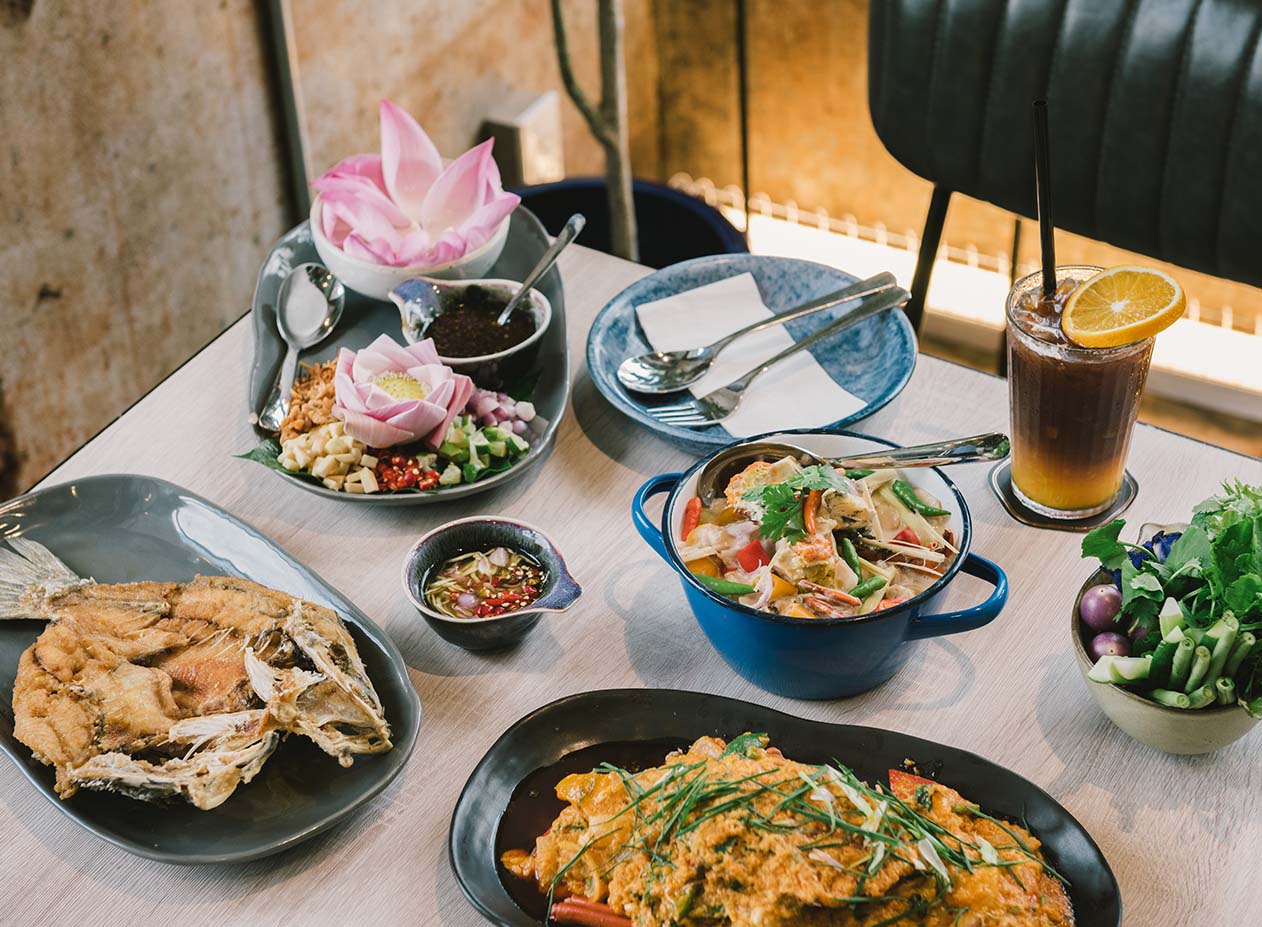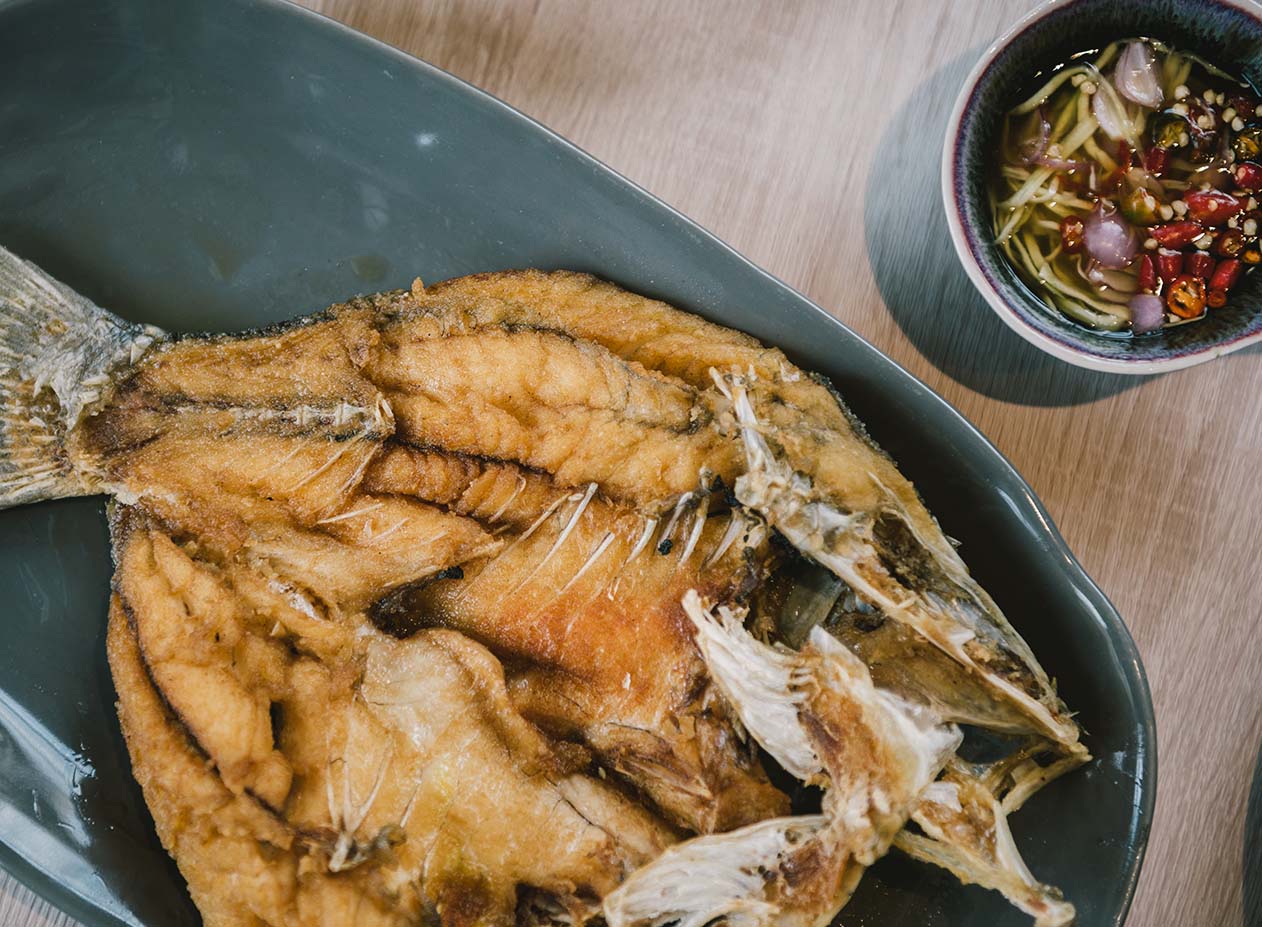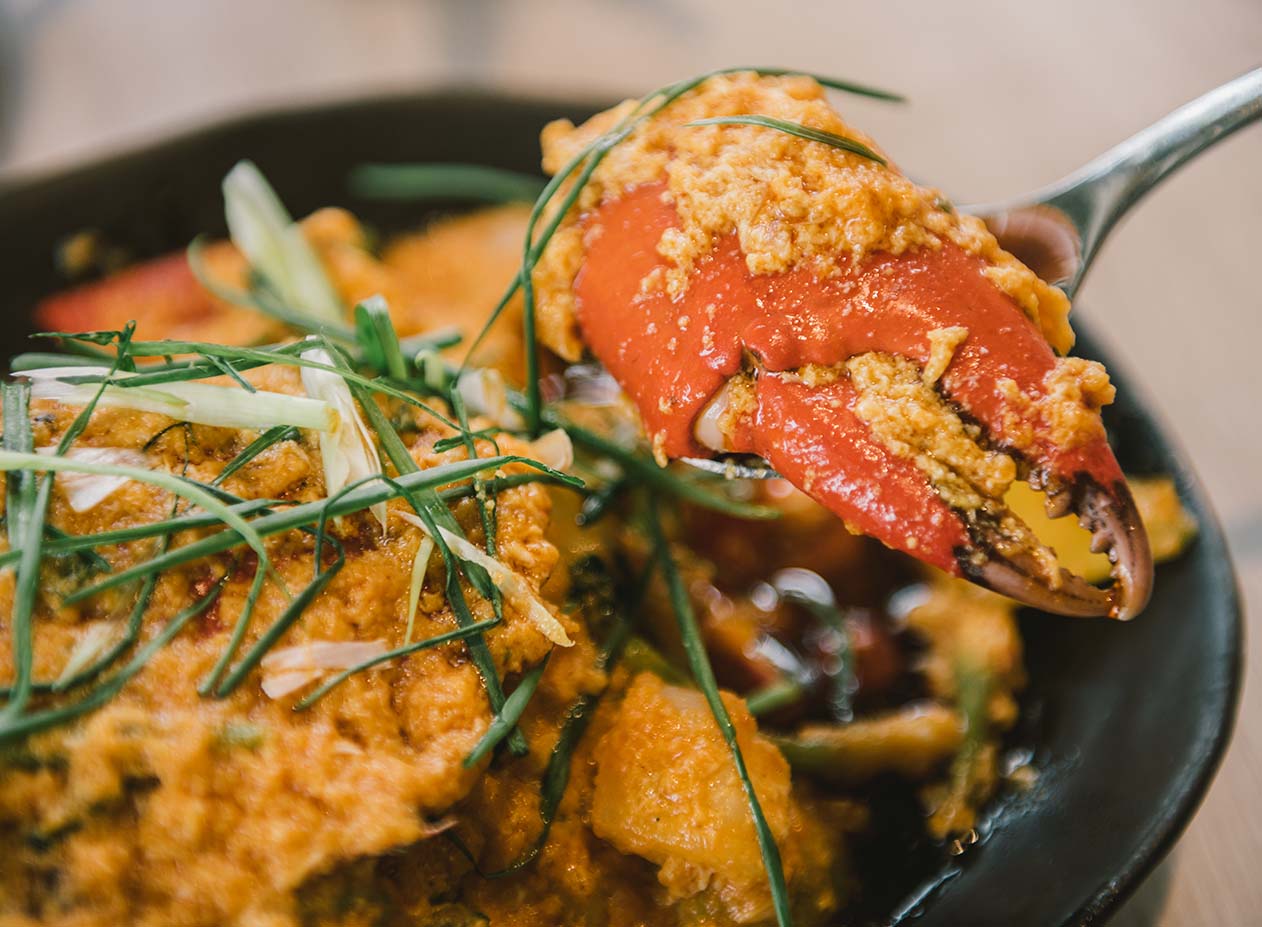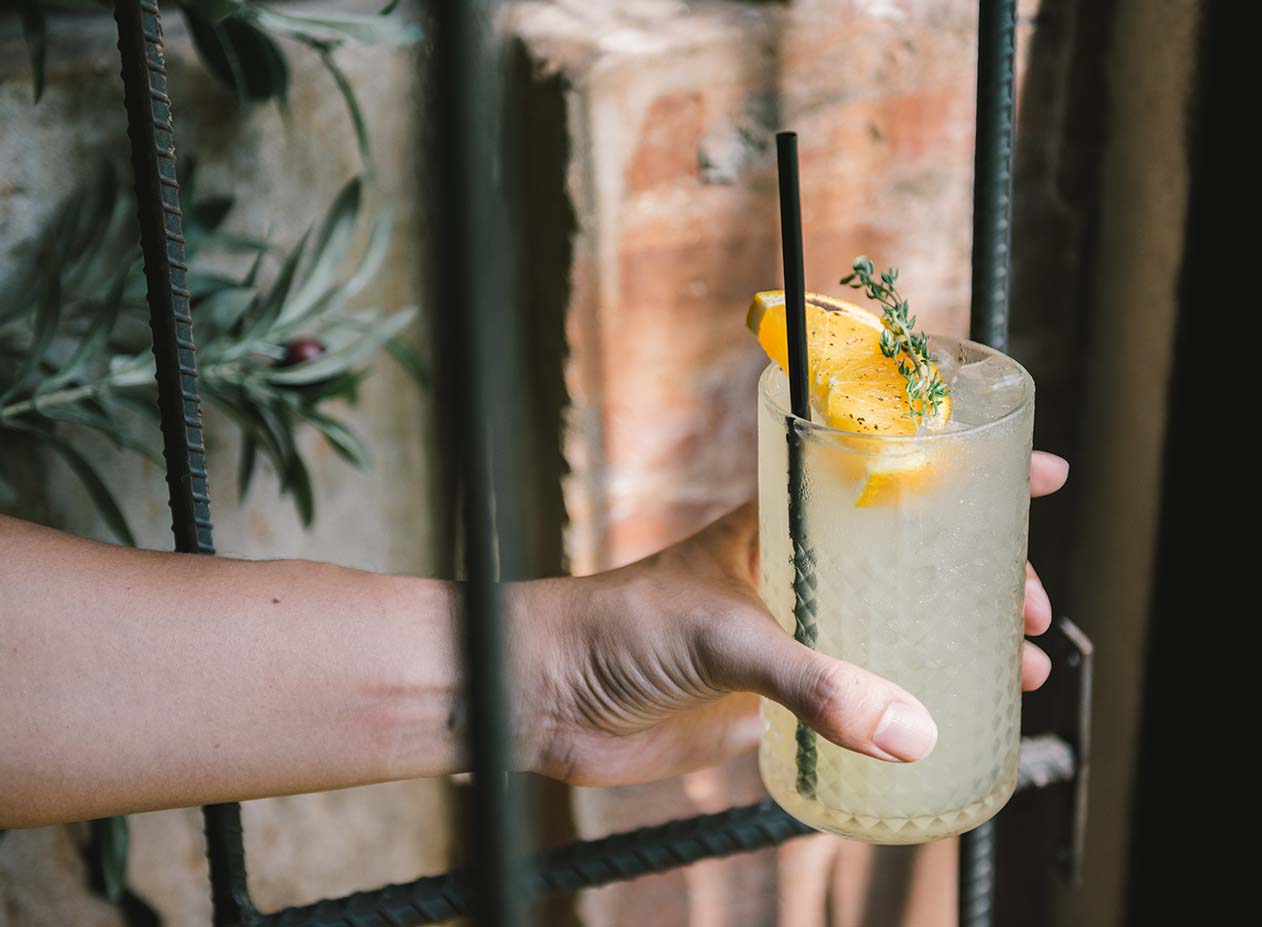 NAI HARNG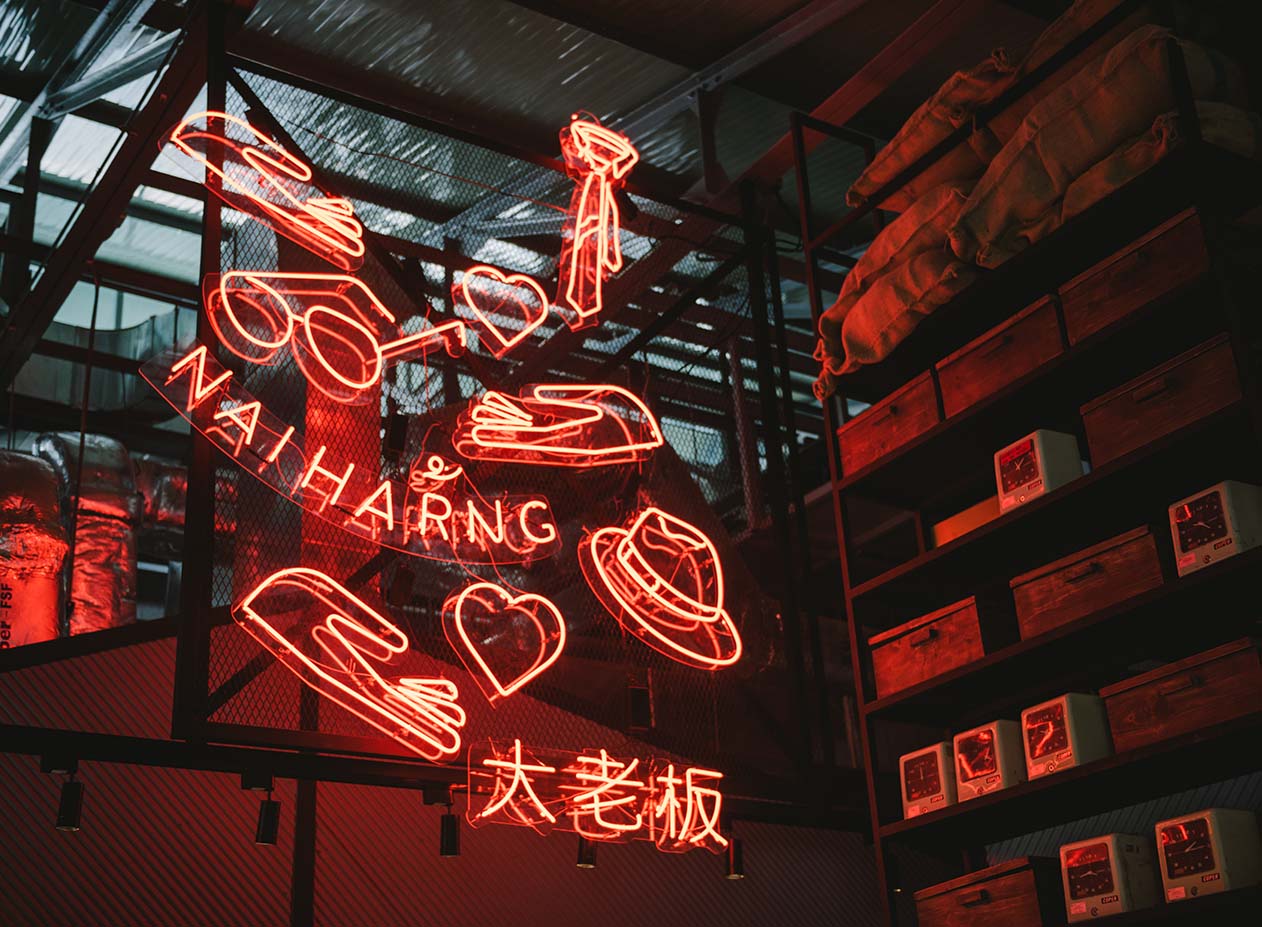 Nai Harng, a first-rate "street food" eatery, mixes old-fashioned with contemporary. The décor is full-on "Yaowarat" Chinese, with bright neon lights and the Chinese community of old Siam represented in murals and the open-kitchen design of the building itself. A grilled pork/river shrimp vendor cart out front emphasizes the street food theme.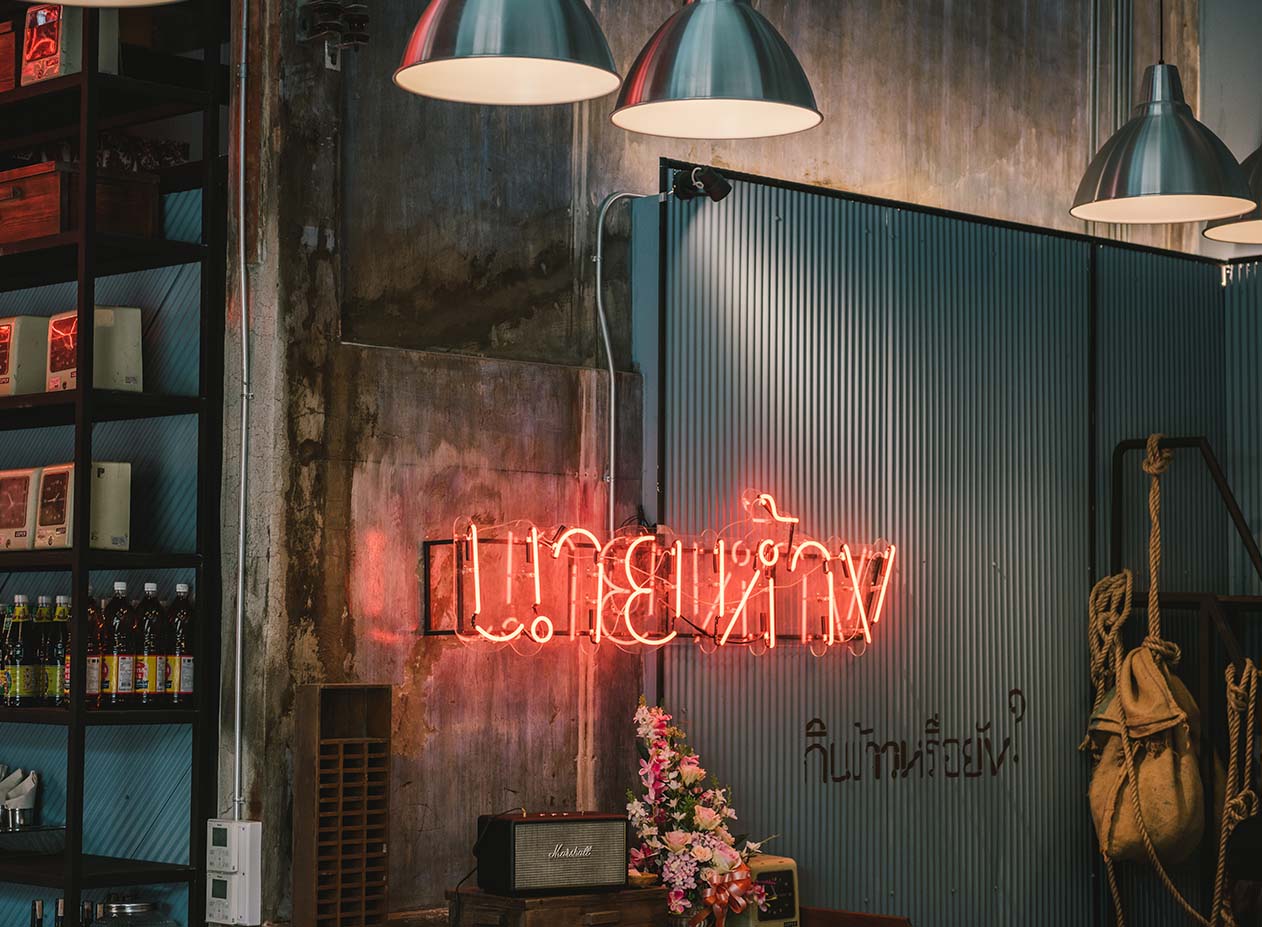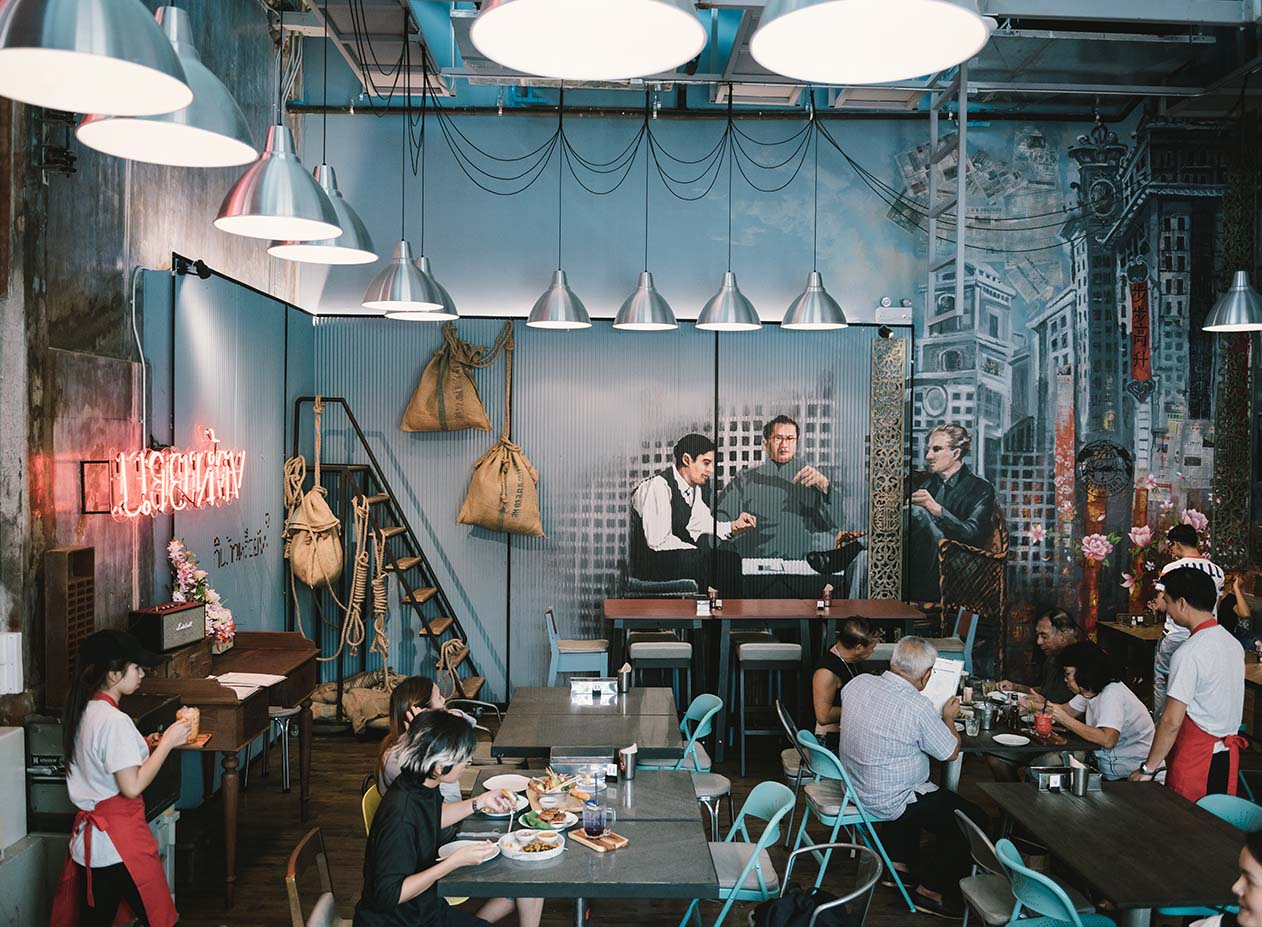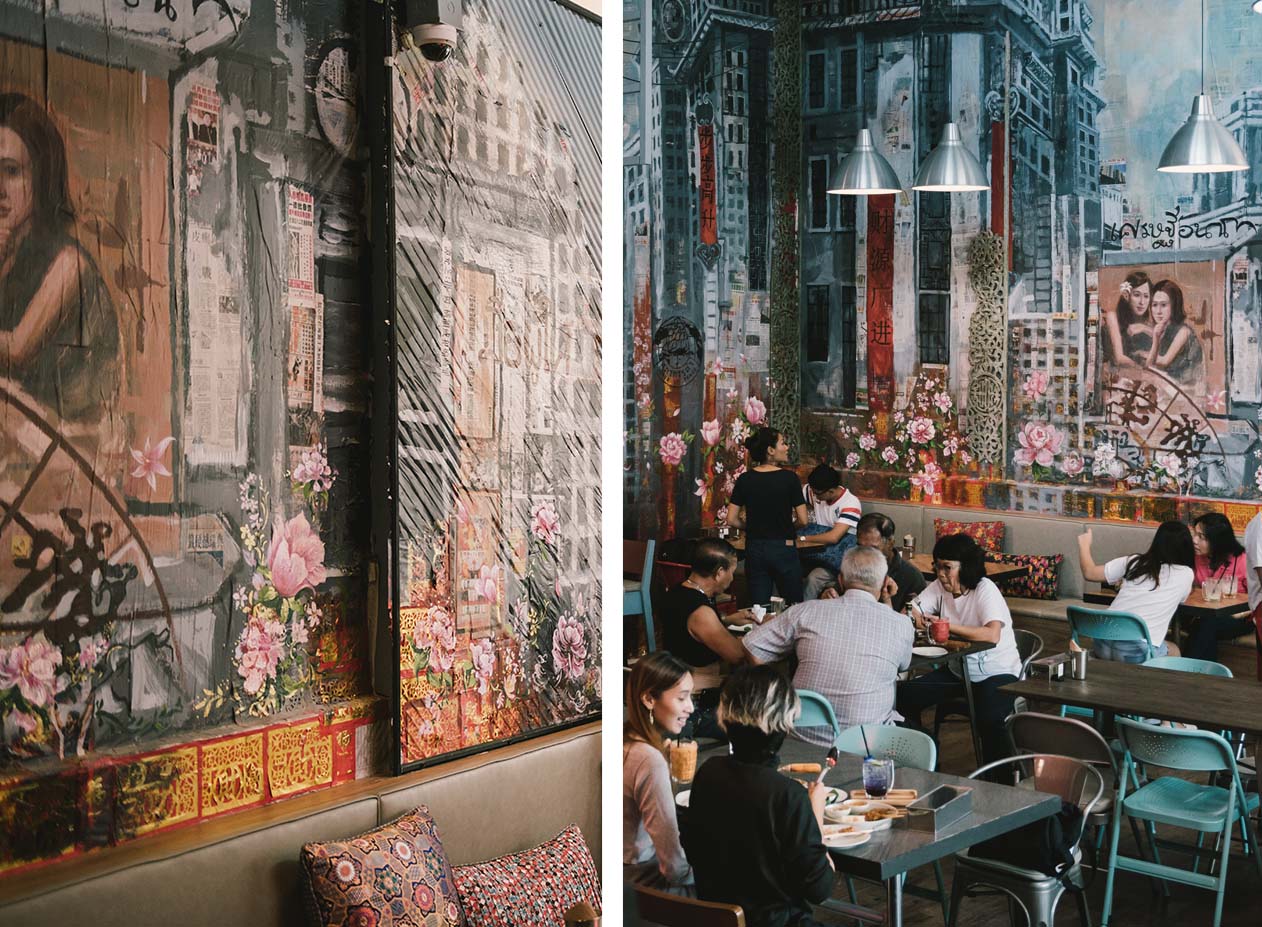 Menu suggestions
The famous signature dish, "Nai Harng fried rice," from Patara Fine Thai Cuisine, a Thai chain with branches worldwide
River shrimp baked in agar noodles (goong ob wun sen)
Papaya salad (som tam), an intense Thai taste served with crispy-skinned, succulent barbecued chicken and hot sticky rice
Healthy, colorful drinks made from organic butterfly-pea (anchan) flowers
Anchan iced coffee, iced anchan and lime, and sugarcane juice with grass jelly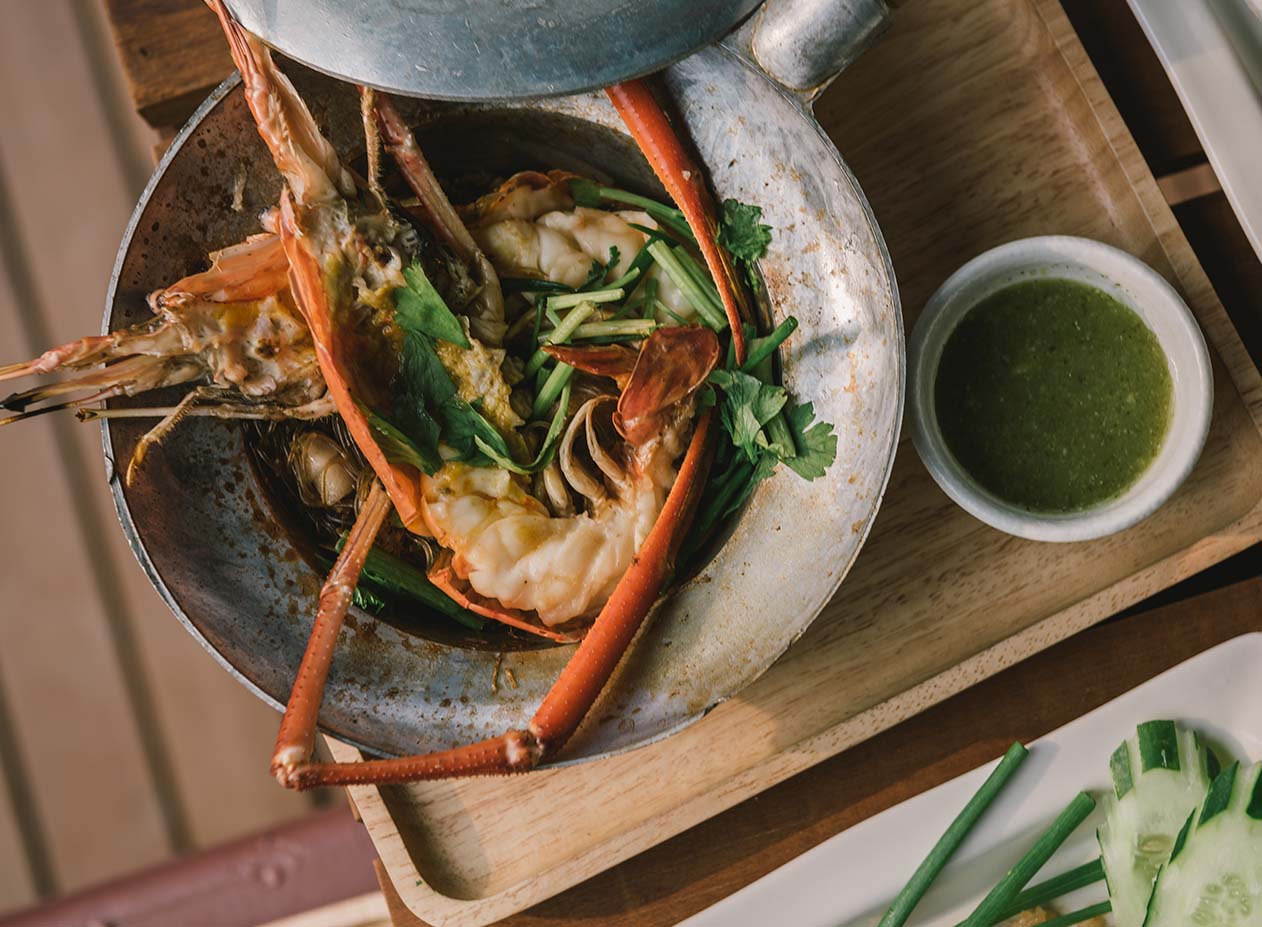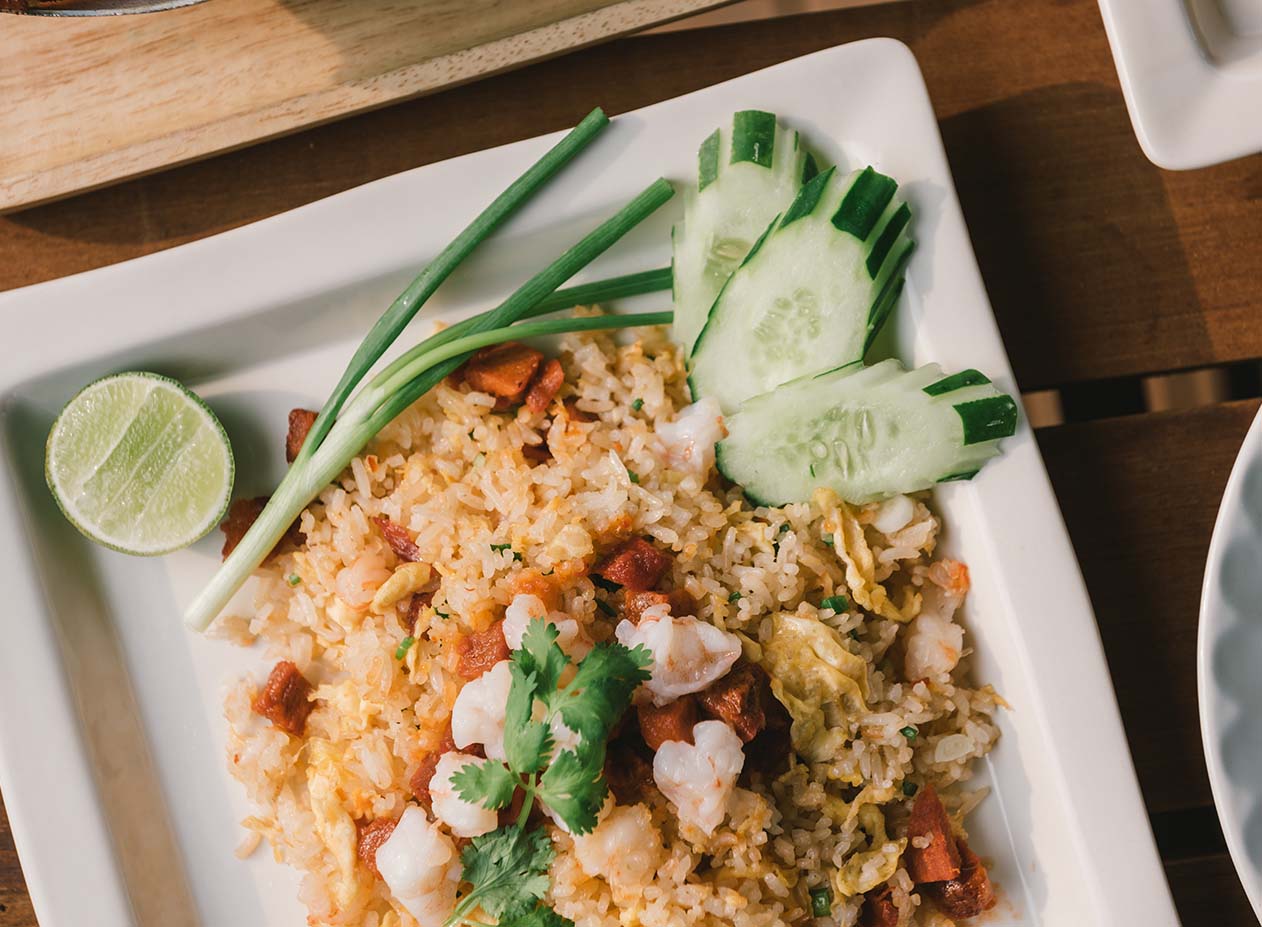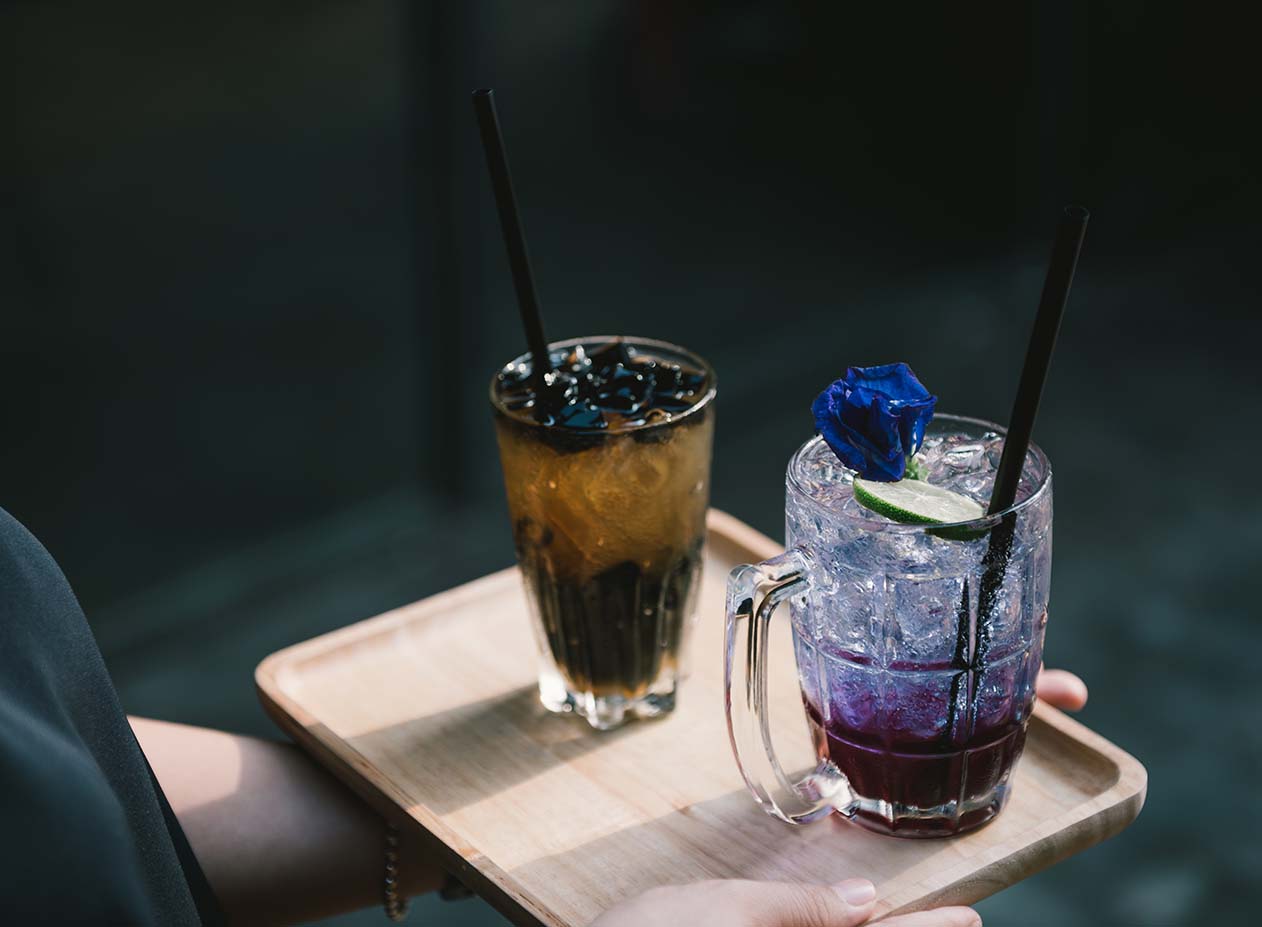 PLEARNWAN PANICH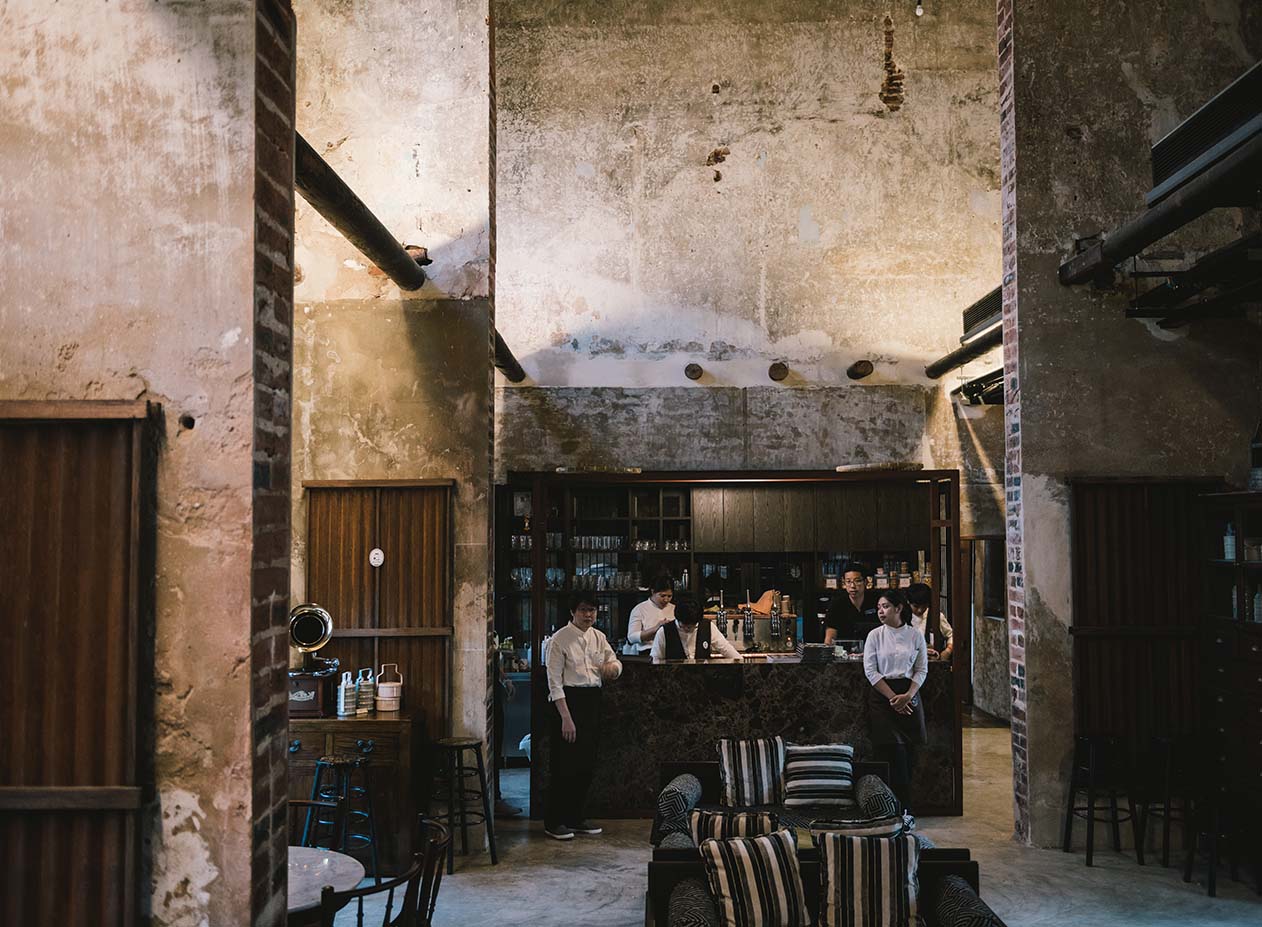 For a very special atmosphere plus drinks and sweets you'll find nowhere else, we finish our tour at the Huo Chuan Laung Pier branch of Plearnwan Panich dessert shop, a restored wooden building connecting to an ancestral mausoleum. The flavor of this eye-catching retro-style café is based around antique Chinese-style furniture and ornamentation.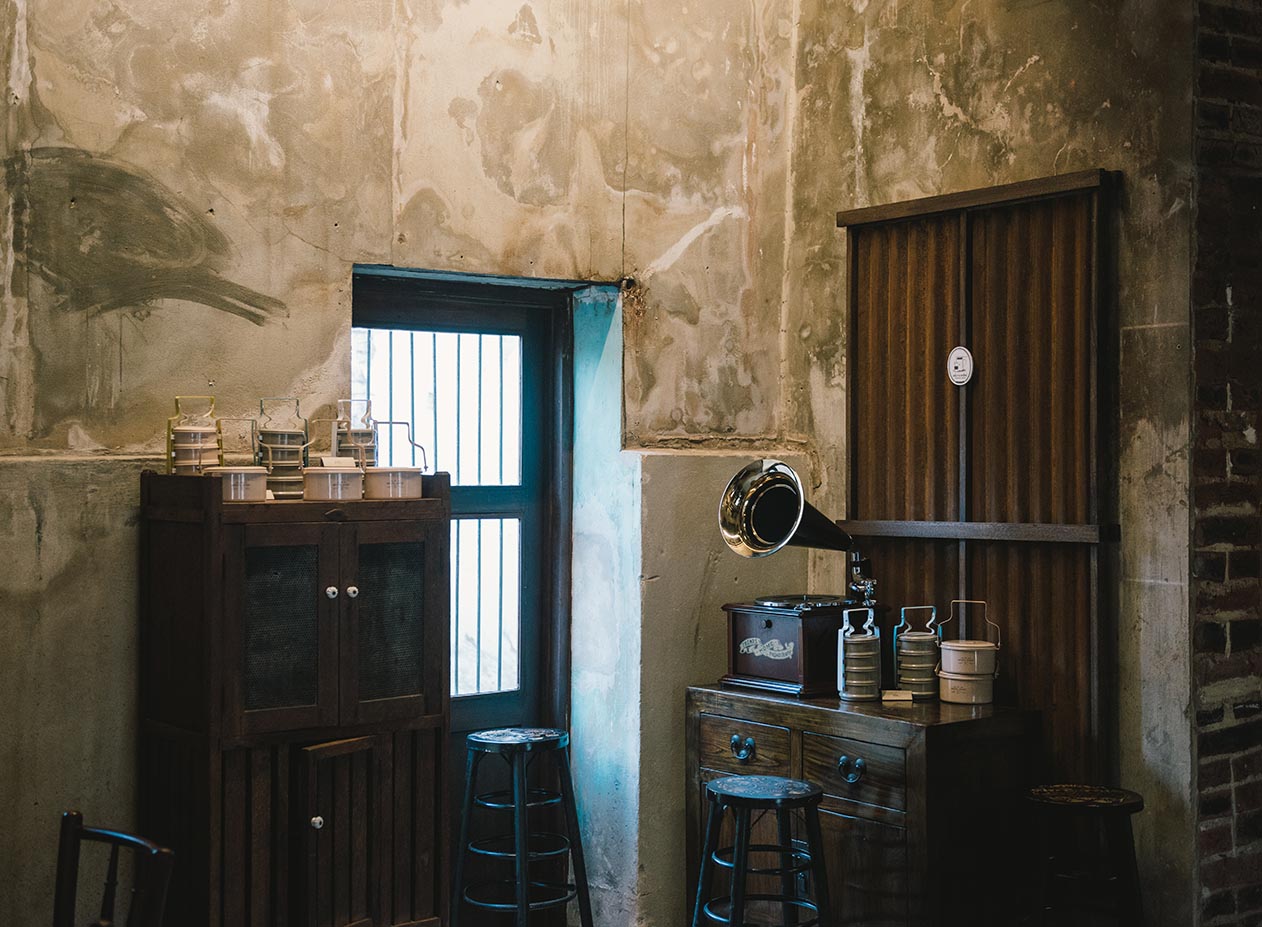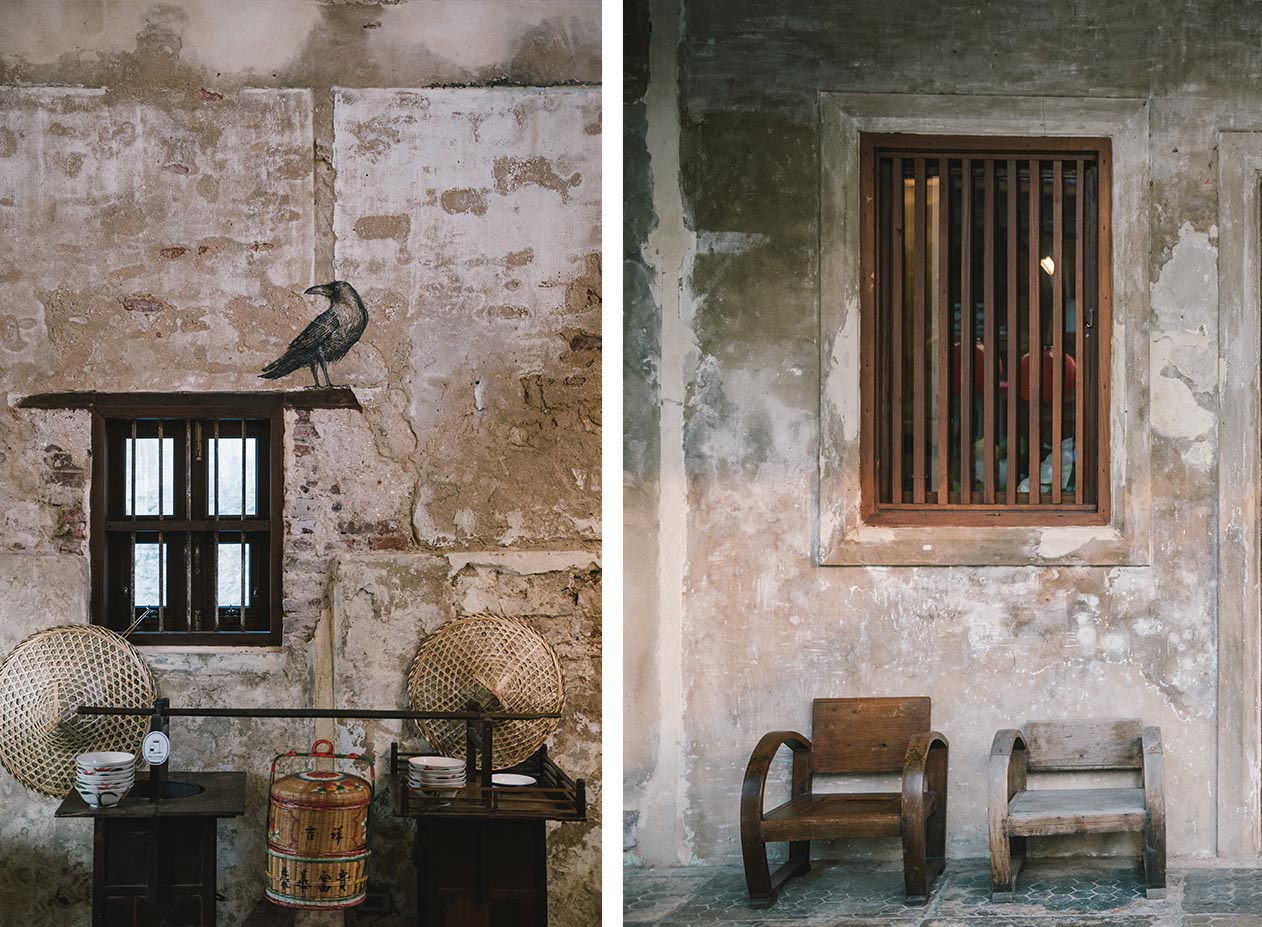 Menu suggestions
"Half-breed" (luk khrueng) coffee combines old-style Thai boran or oliang with international coffee beans for a mellow taste, sweetness added with cold fresh milk
Healthy dark iced sesame tofu coffee for the lactose-intolerant
Sangkhaya: egg and coconut custard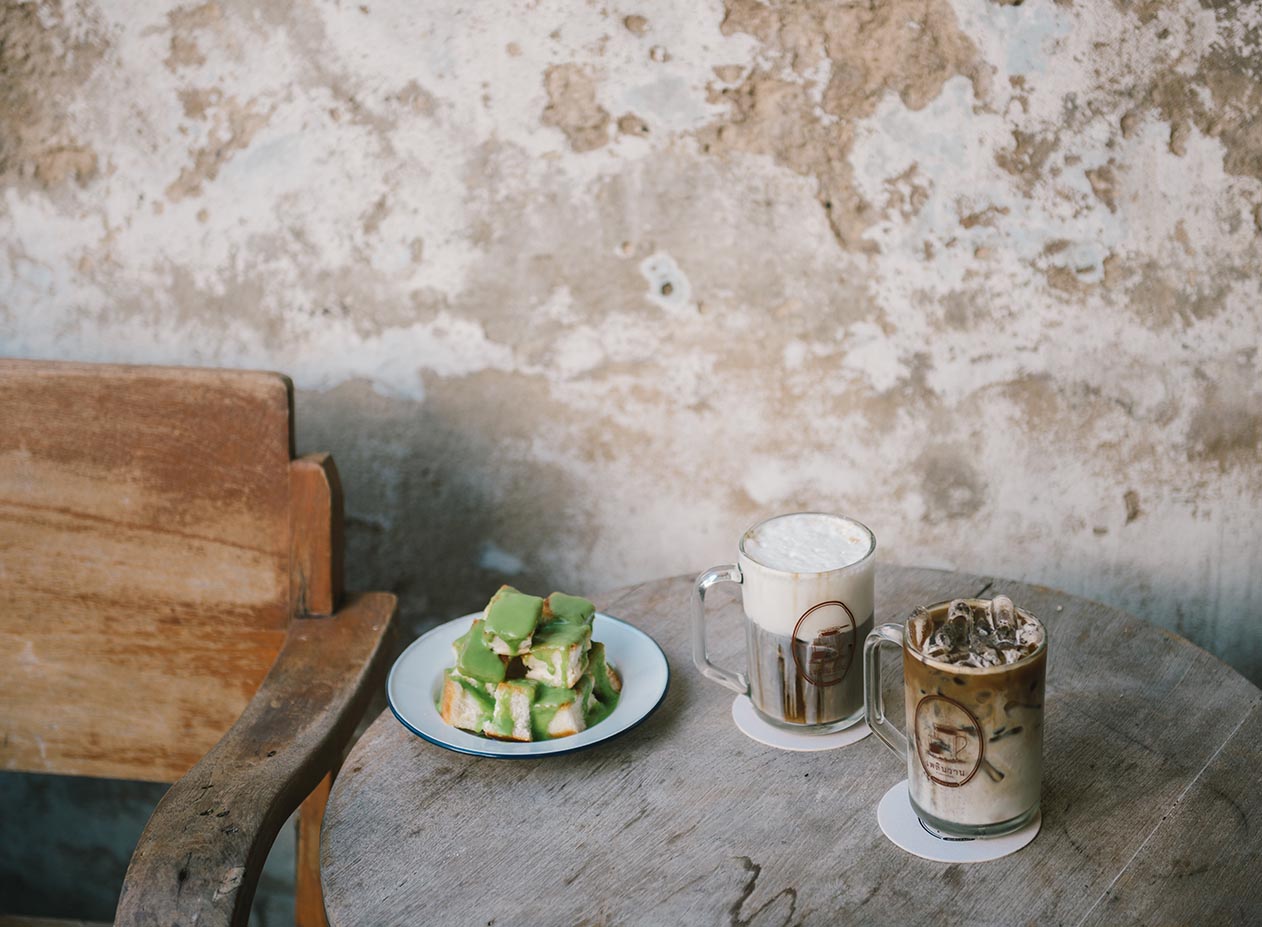 Address: https://goo.gl/maps/41yVSRfTqeq
Link www.facebook.com/LHONG-1919
You may also like…