Here are seven newly opened spots you should make a point of seeing next time you visit Bangkok. They are not only great tourist spots, but museums of knowledge where you can enjoy yourself the whole day long.
/// THAILAND ///
Story: Weena Baramee /// Photography: Nantiya Busabong, Tanakitt Khum-on, Sitthisak Namkham, Soopakorn Srisakul, Ritthirong Chanthongsuk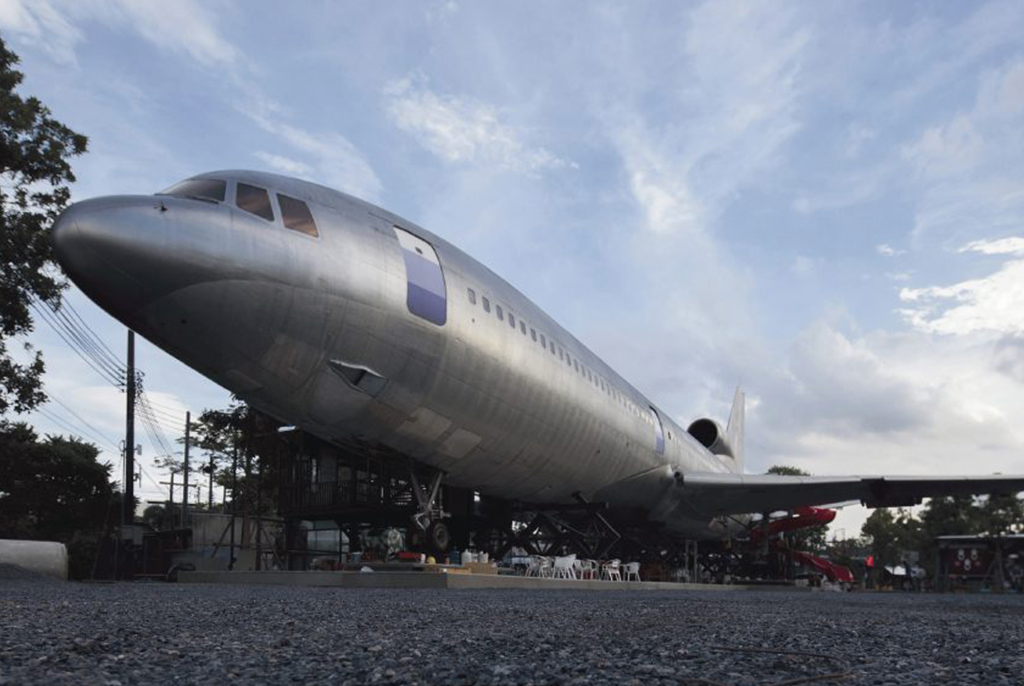 Changchui
The new Changchui Creative Space on Sirindhorn Road sprawls over 4 acres (11 rai) with restaurant, coffee shop, and a wide variety of other shops scattered about. Inside you'll see a collection of buildings often set at unusual angles and built mainly with recycled materials: corrugated iron, glass, wood panels, wrought iron, and old doors and windows such as you might see in Bangkok communities. The eclectic beauty of this mix is what gives Chanchui its unique identity. Here are all sorts of beautiful spots where it's fun to pull out your phone and take selfies.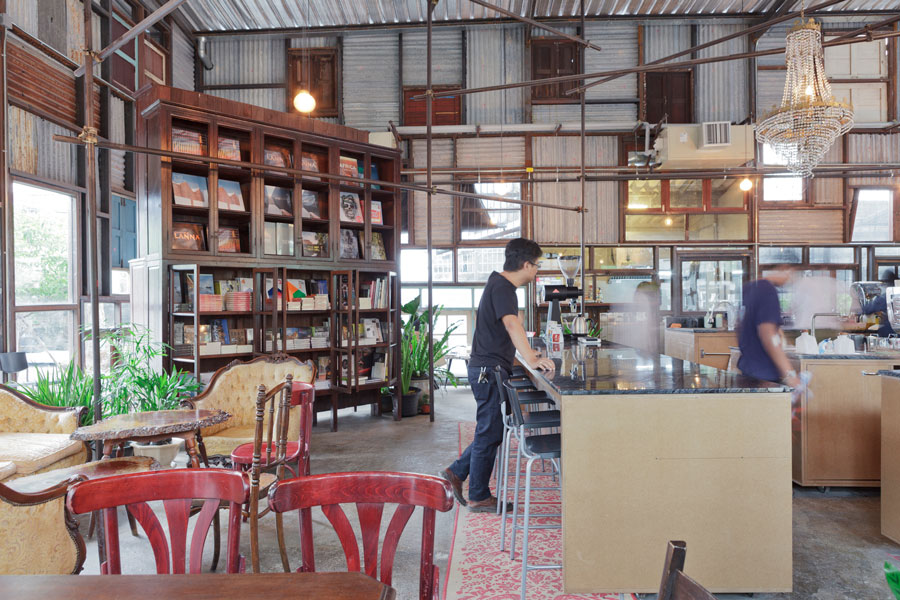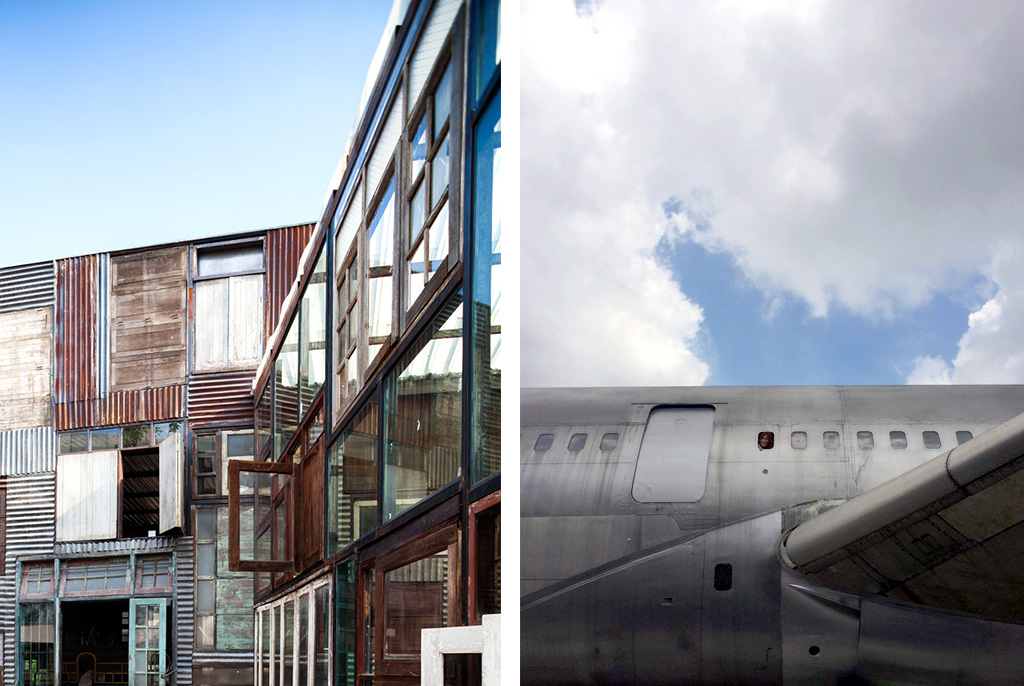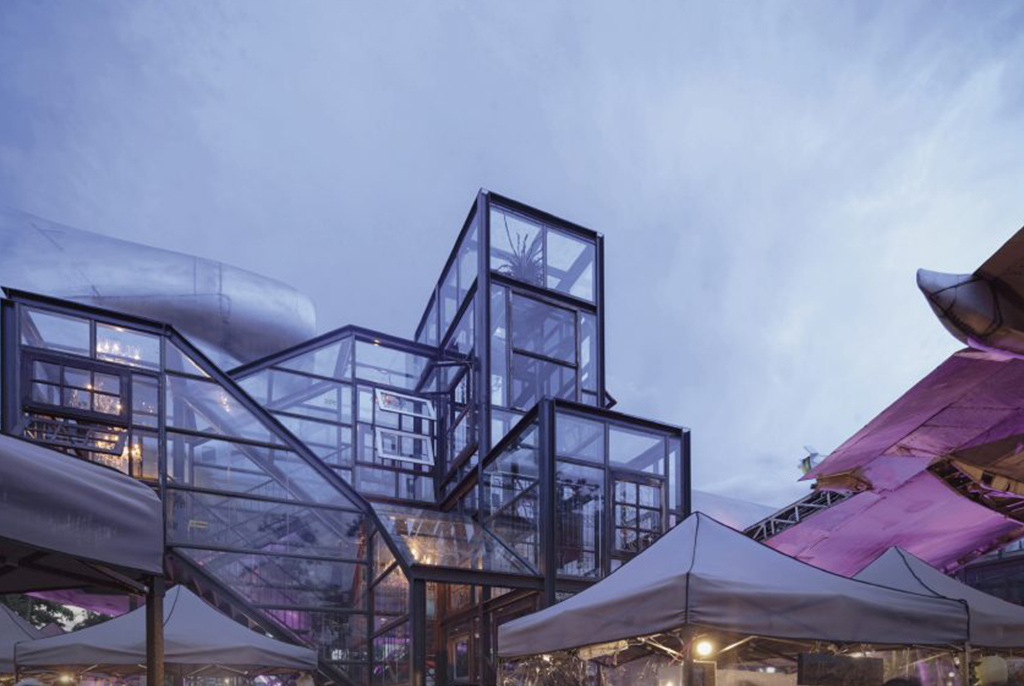 Link : www.changchuibangkok.com
---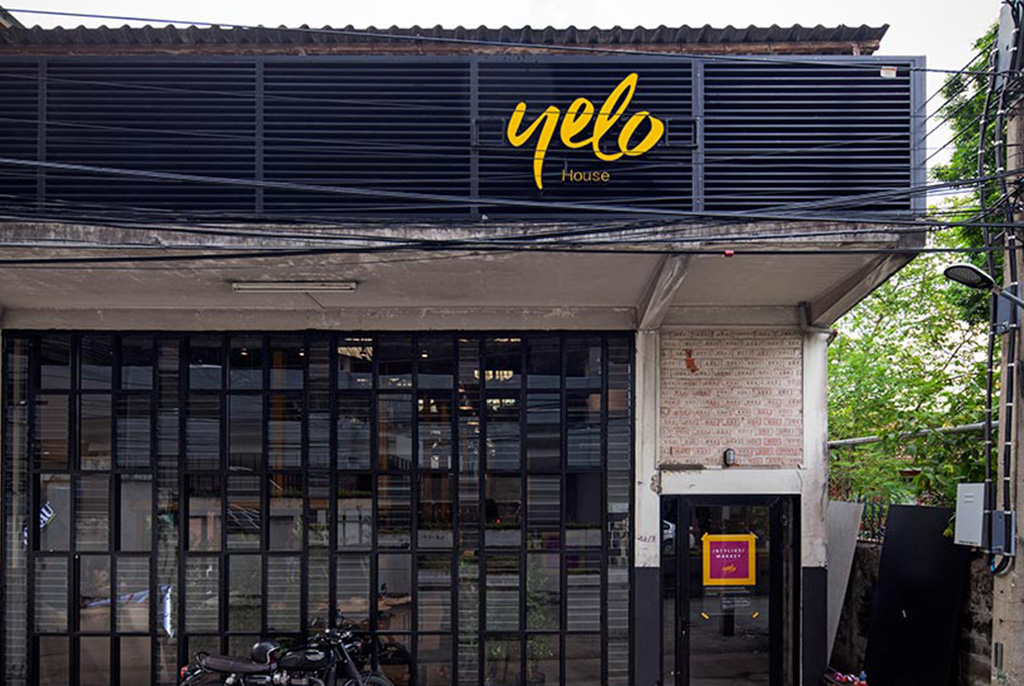 YELO House
For 40 years a Ratchathewi district warehouse for printing equipment, after that this building sat abandoned and lifeless, but it's now been transformed into a creative space for inventors, designers, artisans, and support personnel. The 480-square-meter indoor space holds an art gallery, office, meeting hall, co-working space, photo studio, and an area for holding workshops and organizing events. The name YELO comes from "You Ever Live Once," expressing how the old warehouse has come back to life and vitality once more.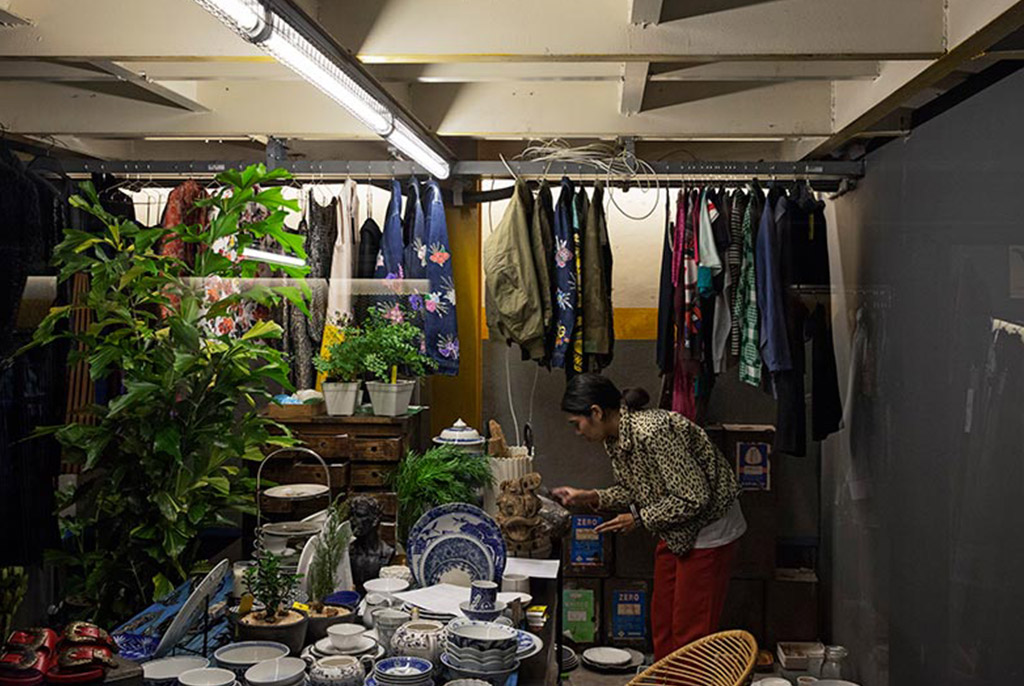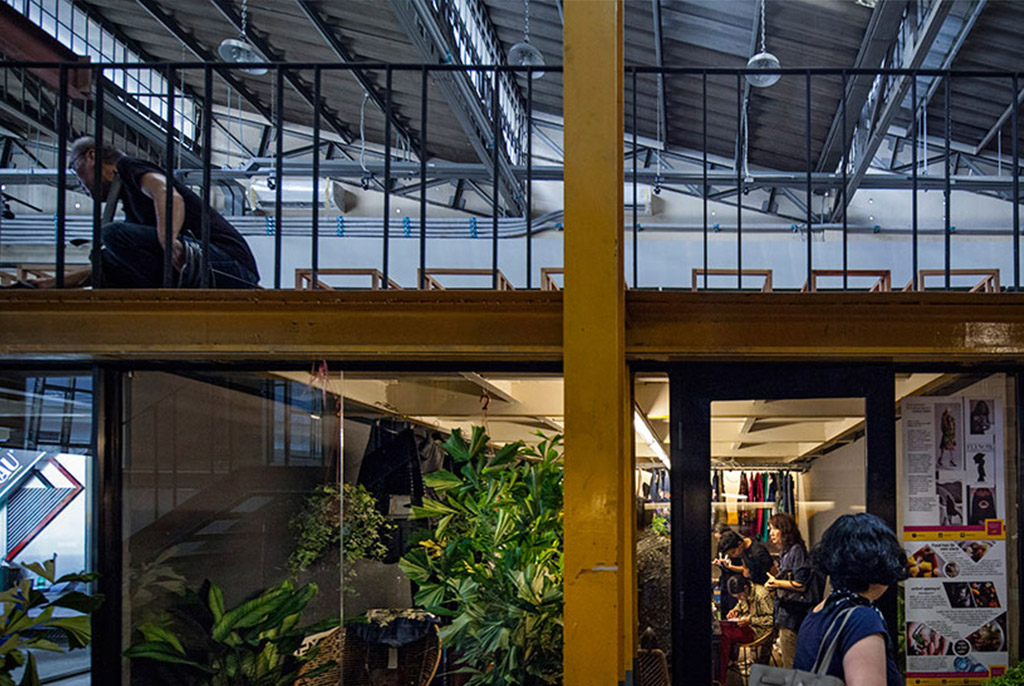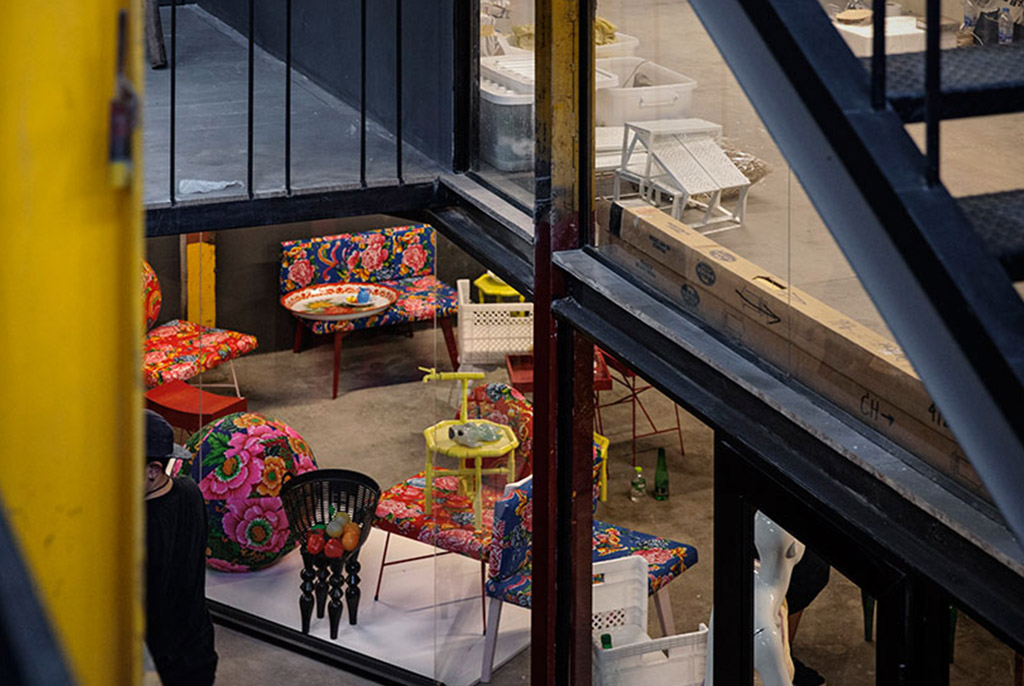 Link : https://www.facebook.com/yelohouse/
---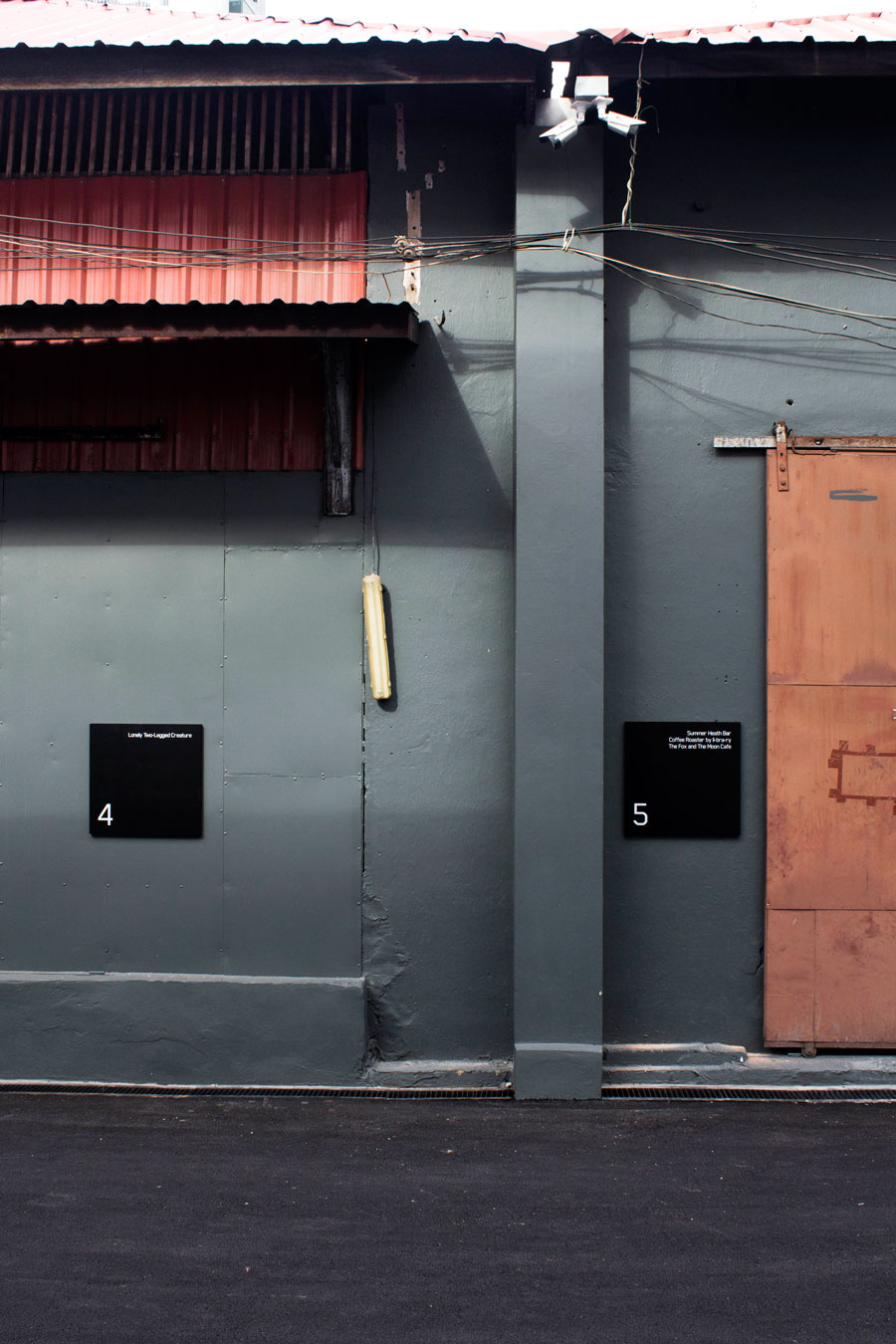 Warehouse 30
Creative Community Mall is the brainchild of Duangrit Bunnag, famous Thai architect and teacher. Here he has transformed an old warehouse from the mid-1940s into an exciting creative space stretching over 600 square meters and divided into rooms where visitors can dig in and indulge themselves in whatever catches their fancy at a co-working space, art exhibition, clothing store, flower shop, bookshop, hip coffee shop, and on and on. The space also includes the Warehouse 30 flea market for homemade articles and a multi-use space for setting up exhibits, workshops, or various events.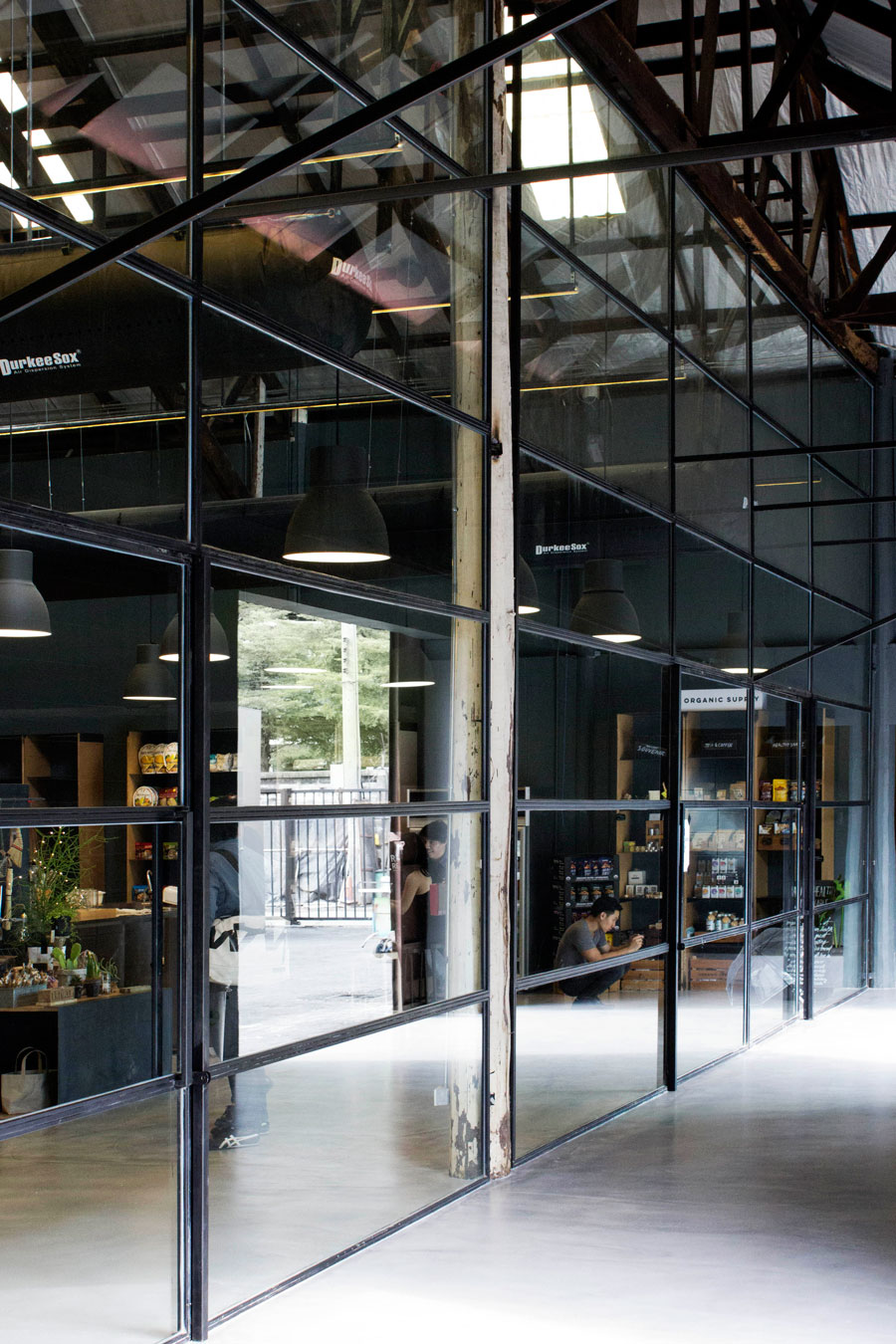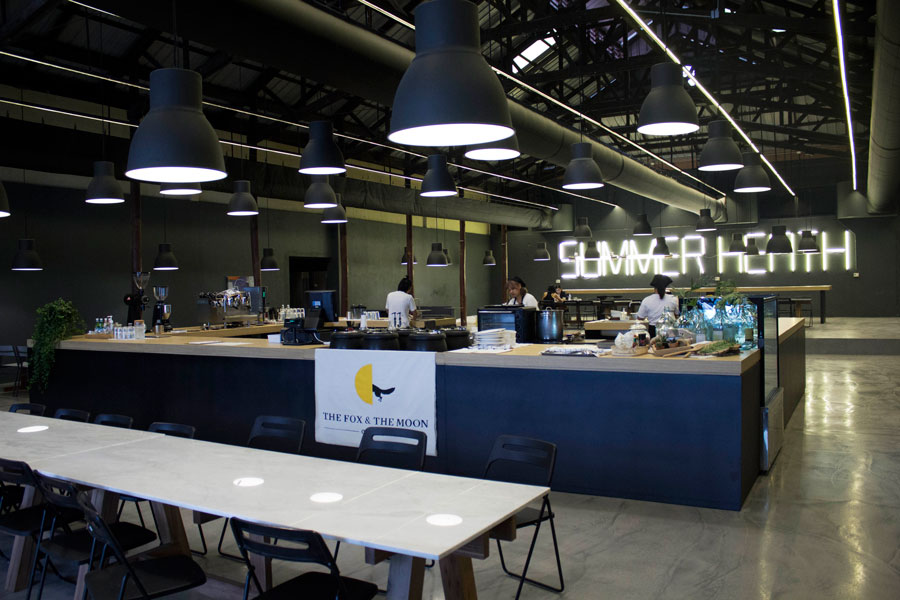 Link : https://www.facebook.com/TheWarehouse30/
---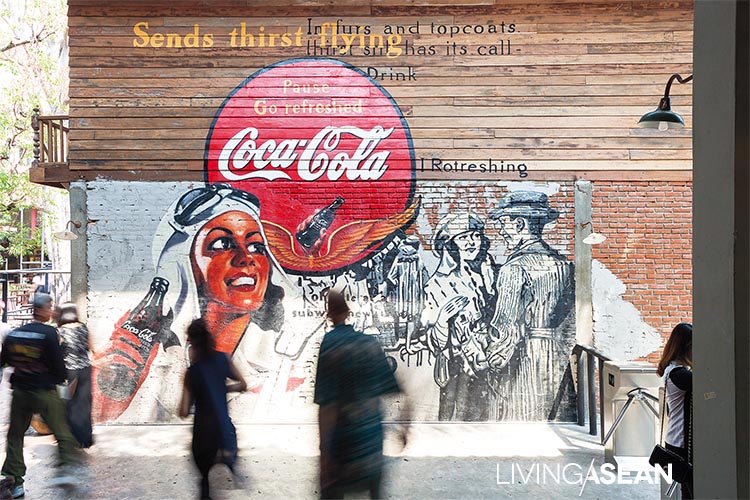 Baan Bangkhen
Here's a new vintage-style spot where the visitor can chill out and travel back in time to old Thailand, with lots of places with murals and scenes perfect for picture-taking. Almost every corner holds a treasure trove of knowledge from the past. The café and restaurant are open 24 hours, and also there's a new building nostalgically designed as an old-style Thai commercial house full of an exciting collection of antique furniture and ornamentation.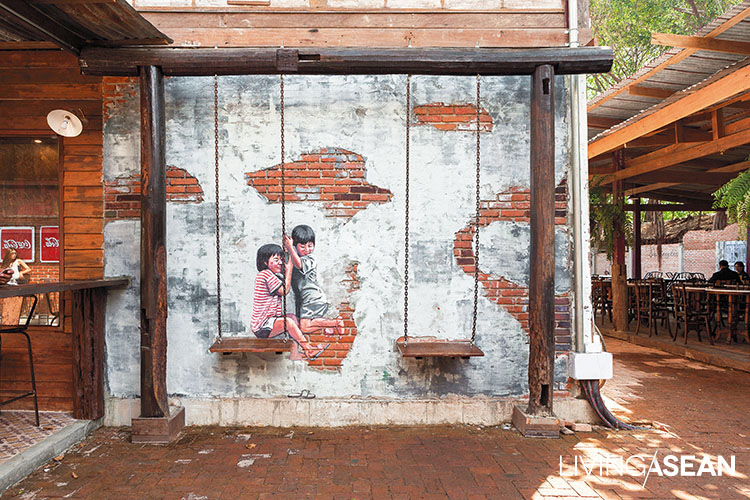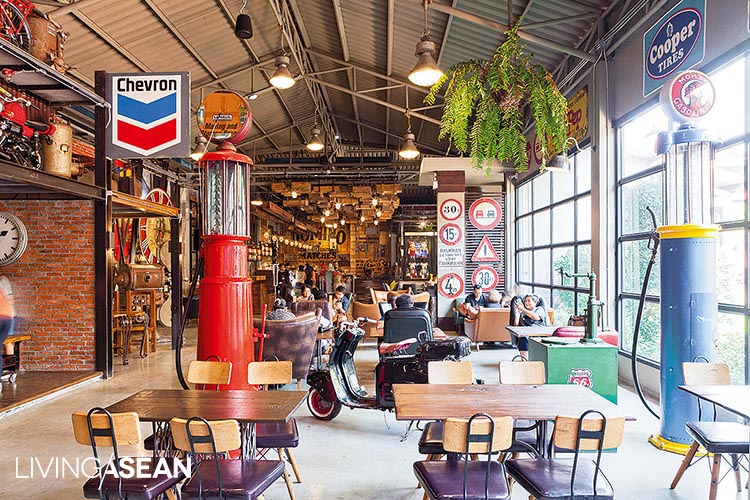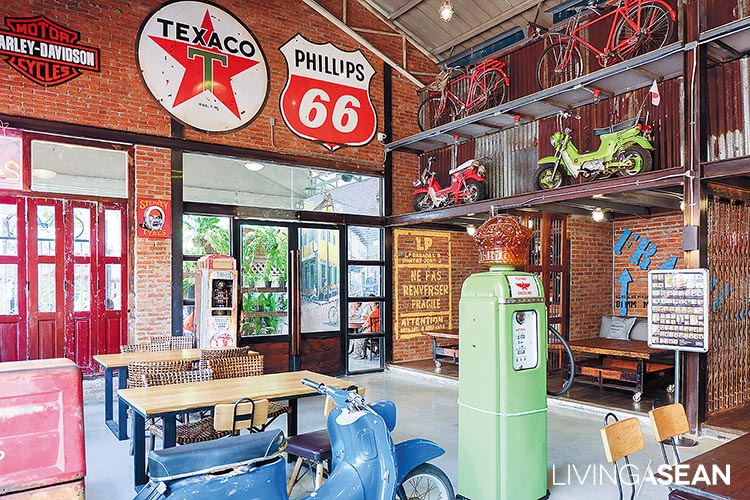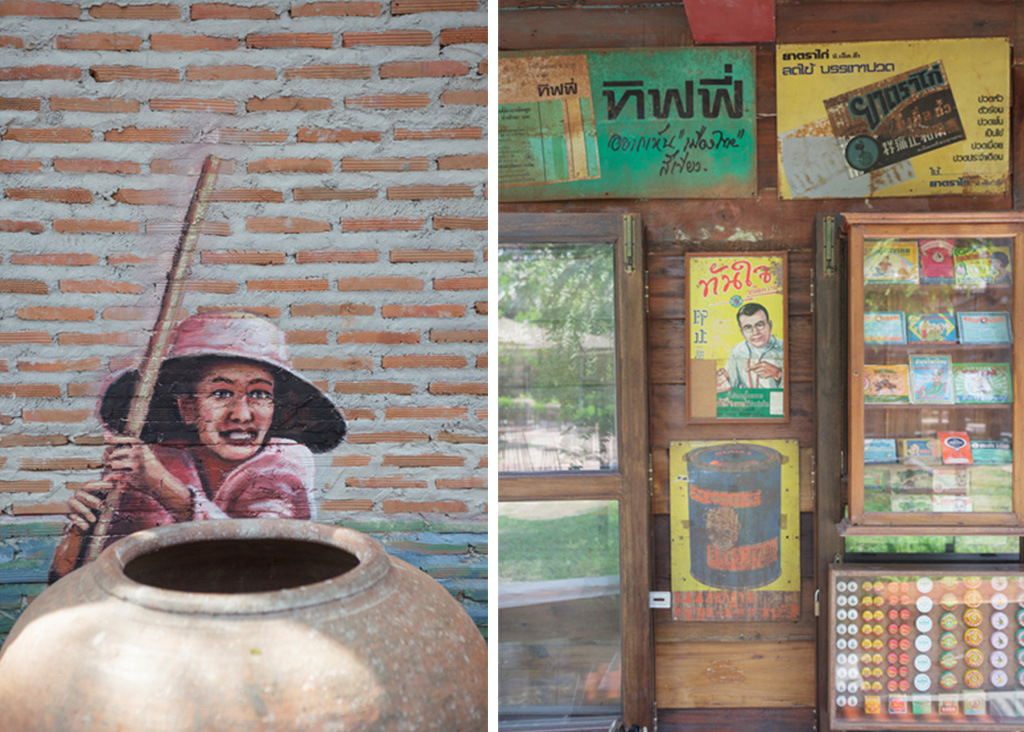 Link : https://www.facebook.com/baanbangkhen/
---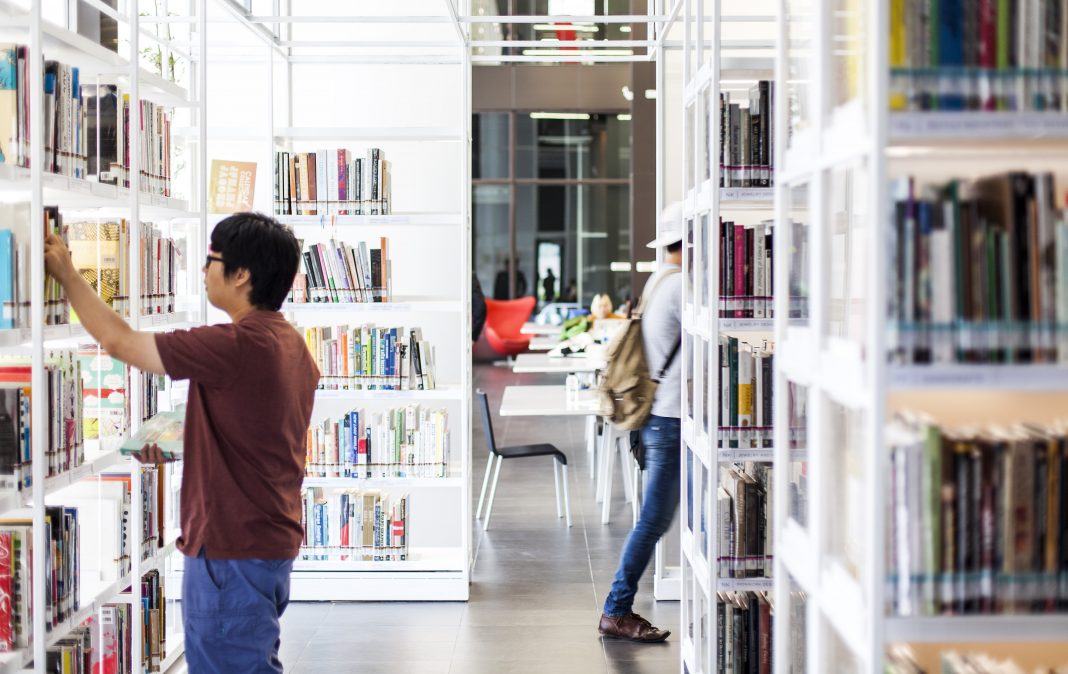 TCDC Charoenkrung
TCDC has moved to a spiffy new location: the central post office building on Charoenkrung Road. An 8,700-square-meter area five stories high holds a general library, material library, makerspace, co-working space, workshop, and an area for small or large exhibitions. The building was built in 1940 C.E, Throughout the building and especially on the front, you'll see beautiful period art deco works commissioned by the Department of Architecture.
Link : https://www.facebook.com/tcdc.thailand/
---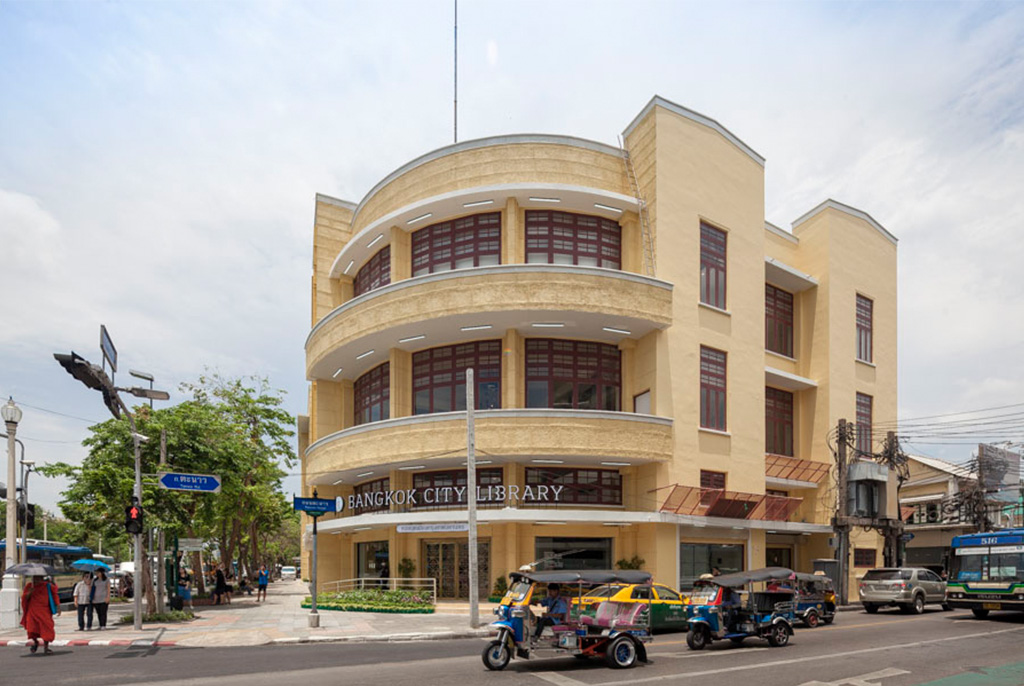 Bangkok City Library
The Bangkok City Library at the Khok Wua Intersection is a true learning center. Filling a space of more than 4,590 square meters, its light-colored walls, high ceiling, glass windows, and skylights give a feeling of spacious comfort that simply invites you to sit down for a good read. The library is 4 storeys high, books arranged by category on each storey, with comfortable seating in every corner.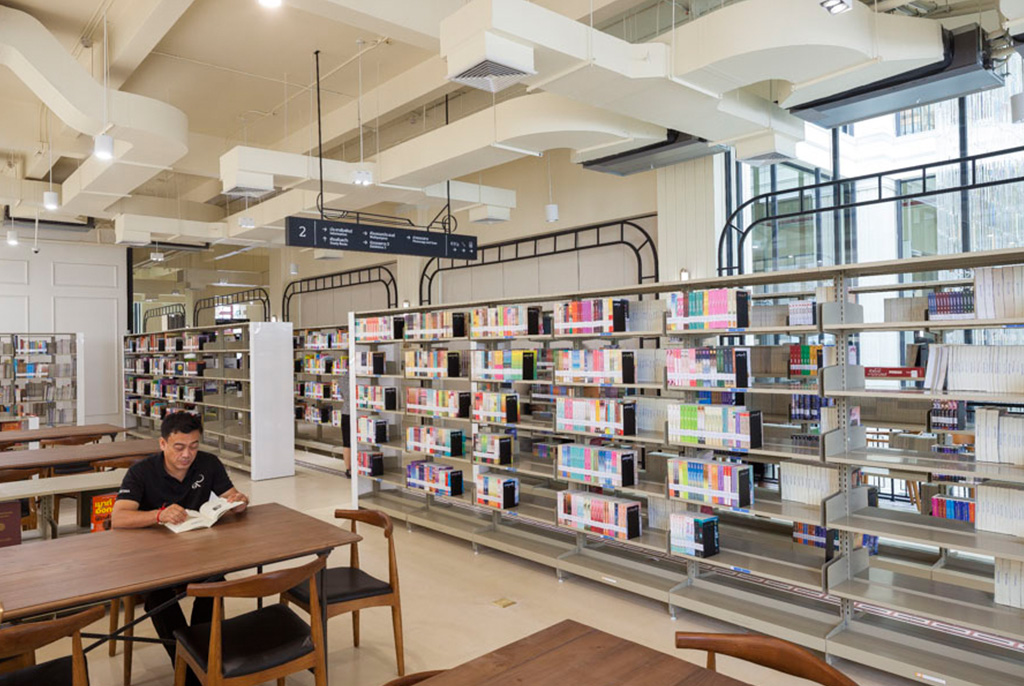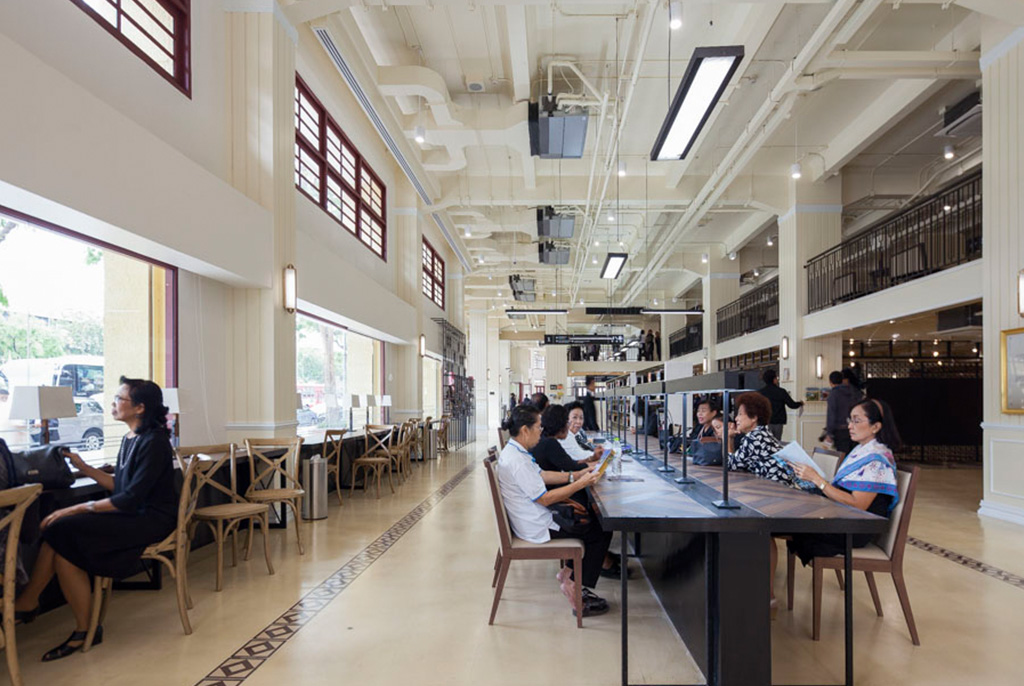 Link : https://www.facebook.com/bangkokcitylibrary/
---

Siam Serpentarium
This repository of knowledge about the lives of snakes offers a mixed media exhibition light and sound show suitable for people of any age and gender. The building is in three main sections: the "virtual museum" zone which holds the mixed media show with lifelike models and 3-dimensional pictures, a "snake garden" with more than 50 species of snakes both common and rare, and the "Naga Theater." In this last zone snake doctors demonstrate how to extract snake venom from live specimens, and there is a stage play about naga and garuda legends.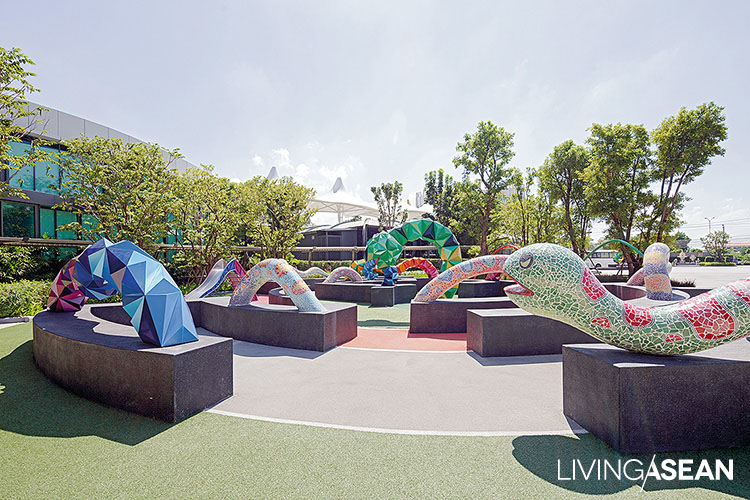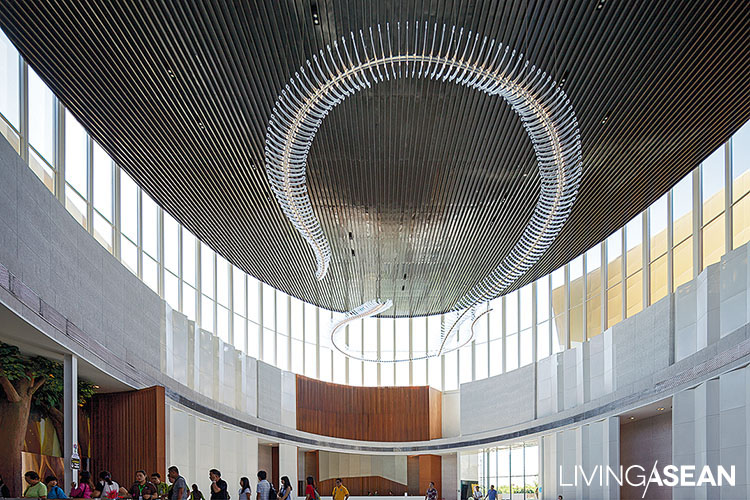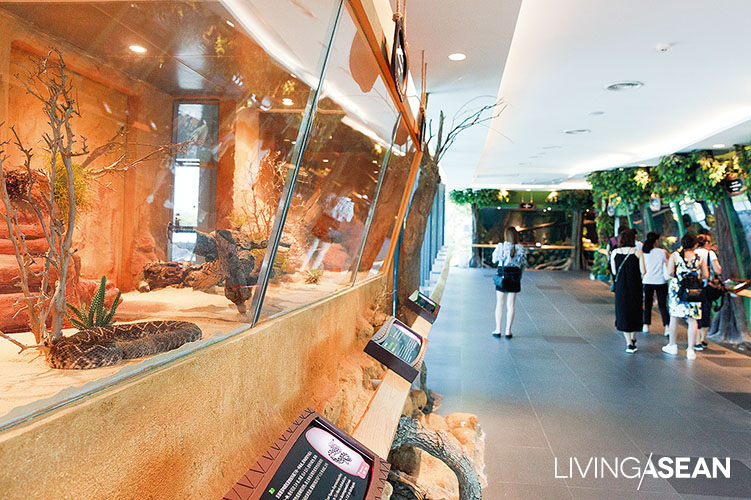 Link : https://www.facebook.com/siamserpentarium/
---