Because happiness and joy is worth achieving, Noble Ambience Sukhumvit 42 is born with the quality of bringing delight. From every perspective, simple and clean form goes to work complementing functionality and culminates in a distinctive character. It's a living embodiment of Lagom, the quality of balanced living "Not too little, not too much, just right."
/// Thailand ///
Story: Ektida N. /// Photography: Noble Development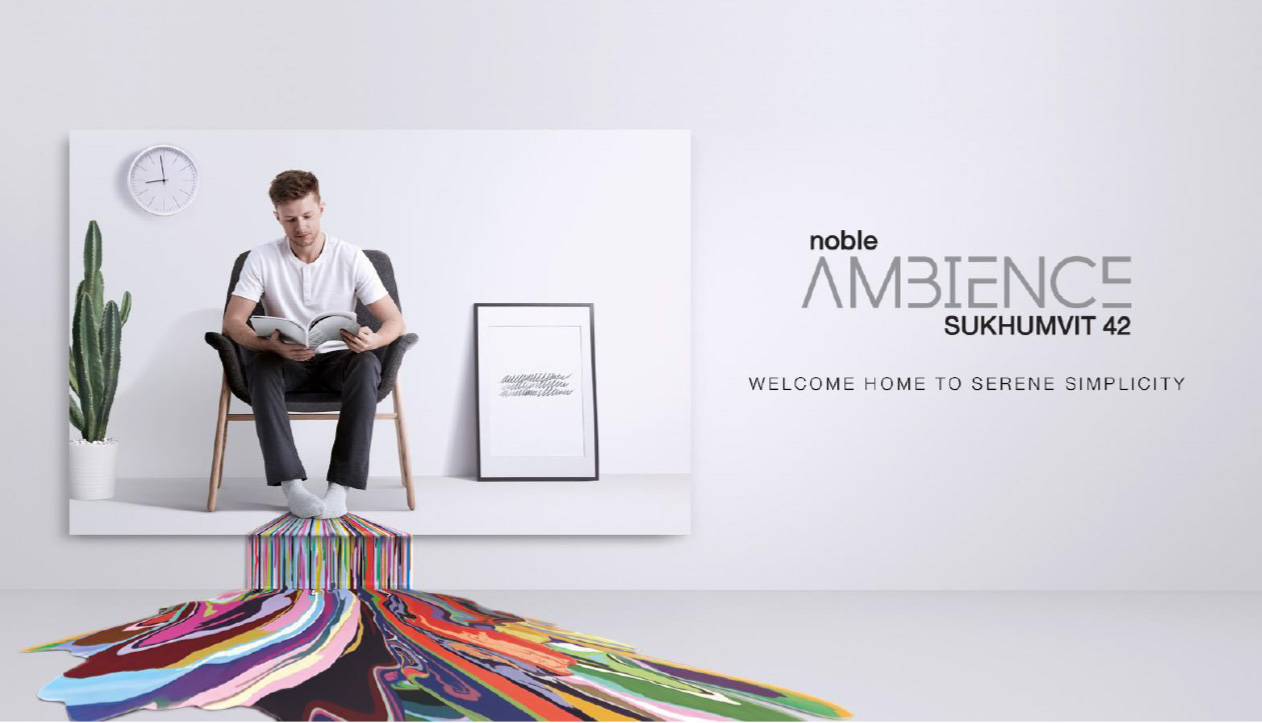 Project Concept
The term Lagom [la-gom] redefines happiness from the Swedish perspective. It encapsulates all the essential characteristics in a succinct way, whereby features deemed unnecessary are reduced to achieve the perfect balance. The idea is manifested in what Noble Ambience is all about – simple and appropriate. Completeness in design is achieved without sacrificing the good qualities and functionality for modern living. It comes in handy as a happy home, a place to relax and unwind away from relentless hustle and bustle of city life.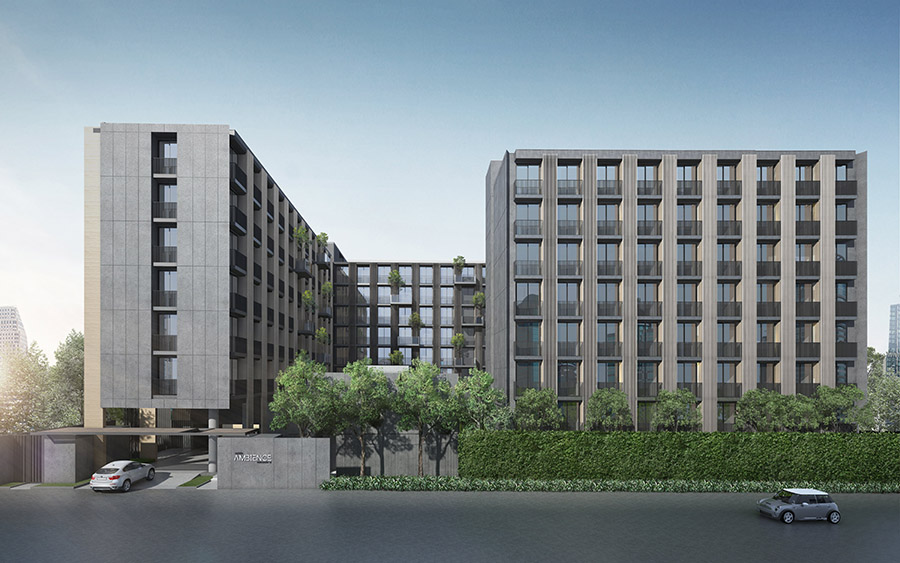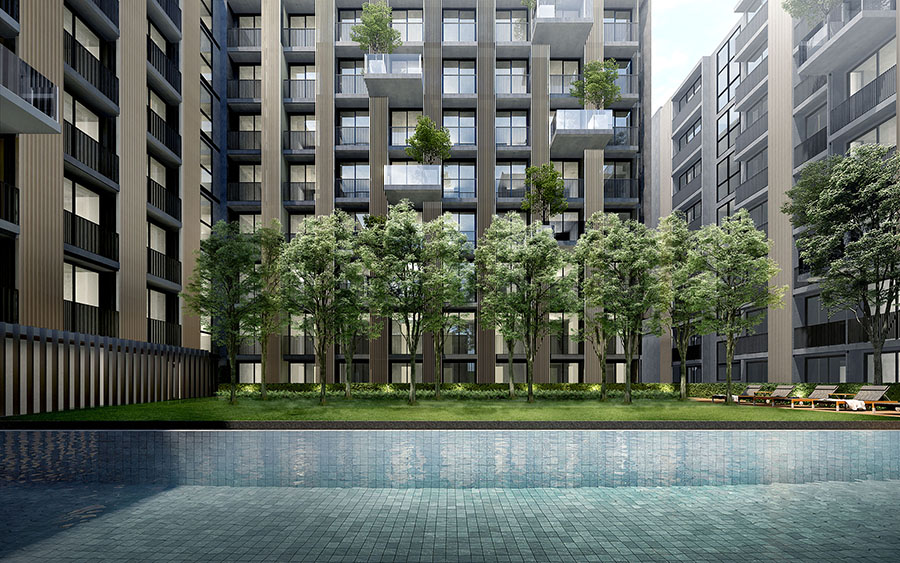 Site Location – Not too little
Despite being in the city center, Noble Ambience sits embraced in the calm and quiet of a residential neighborhood. Travel to and from the site is convenient both by car and urban public transport. The right size project is situated near Digital Gateway and only about 350 meters from the BTS Ekkamai Station. Location being everything and everlasting, it makes travel to prime destinations along Sukhumvit and Ekkamai easy, fast, and convenient.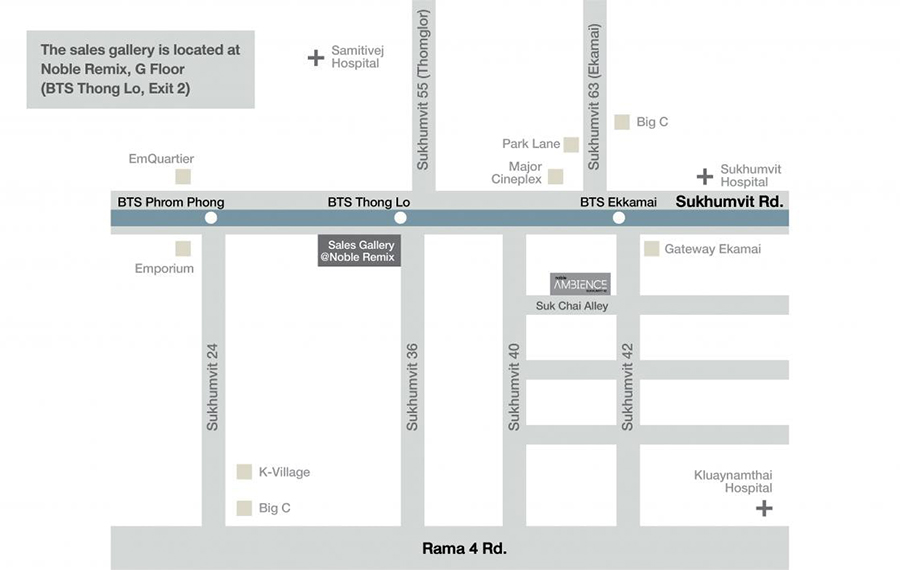 Exterior Design Concept – Not too much
Noble Ambience is an 8-story residential condominium project on Sukhumvit 42. The layout of the building is designed to embrace a verdant oasis that lies within. The condominium itself stands surrounded by green spaces and communities that have already been in existence, hence plenty of trees all about. Crisp, clean lines ensure the building fits in well with the rhythms and conditions in the environment. Tall, streamlined design reduces a feeling of being in confined spaces, resulting in a light and airy urban appeal without disturbing the charms of the surroundings.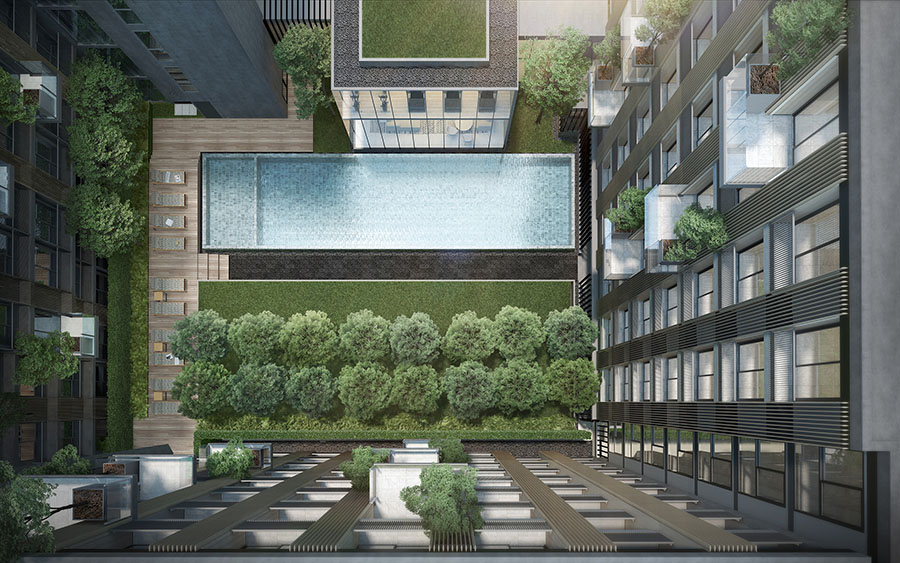 Apart from a unique personality, a lot goes into creating green spaces for relaxation in the central courtyard. Where appropriate, larger than average balconies are put in at intervals to make room for green plants. Carefully thought out plans ensure they harmonize with the facades in both colors and textures, resulting in a perfect visual blend from every perspective.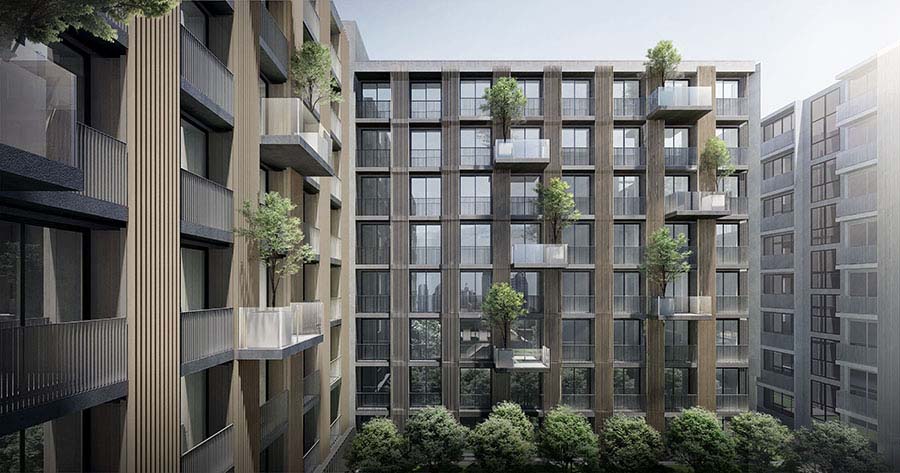 For a pleasing visual blend where existing buildings are generally considered not too high, the project elects to use mainly earth tones, rich warm colors with a brownish hue, to slow down the pace of everyday urban lifestyle. This results in a more relaxing atmosphere. The overall effect is impressive, thanks to a swimming pool at the center that provides a welcome contrast with nearby tree lines in brownish colors. With a beautiful yard, every day is a happy day.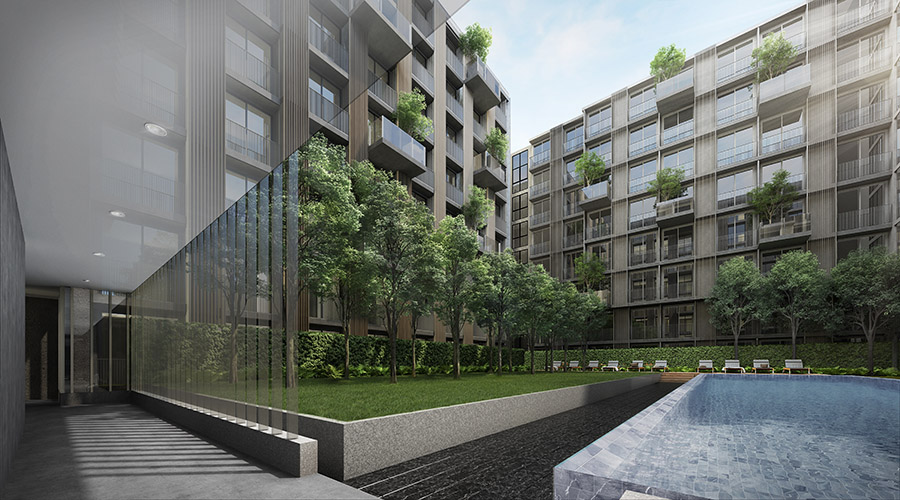 Interior Design Concept – Just right
Facilities
Step into an oasis of serenity and begin the journey to a simple lifestyle. That reason is enough for making Noble Ambience a cool and restful place. Experience true relaxation in the lobby done in Minimalistic style per the Lagom concept. Indulge in the simplicities of modern living the Swedish style. Glass windows that stand tall from the floor to the ceiling allow the verdant central courtyard to be seen in full view all day every day. Green design allows in plenty of health-giving natural light, and helps cut down on energy consumption.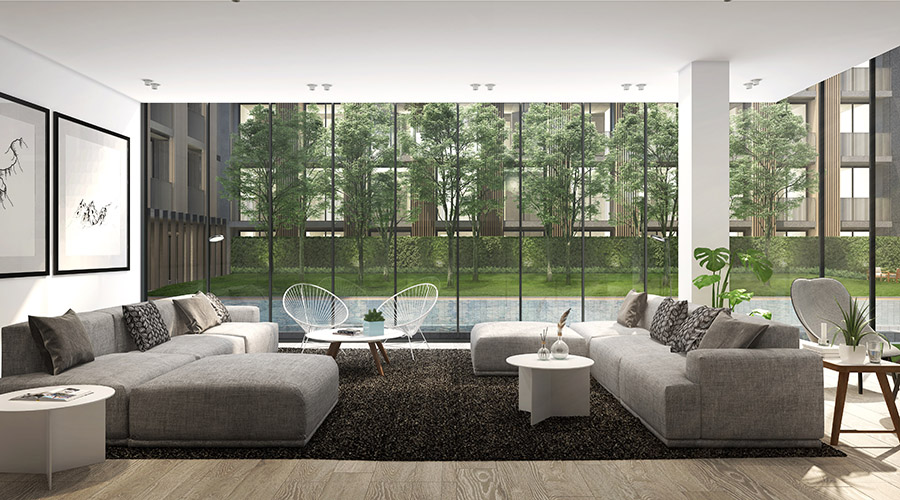 It's a good idea to work out while taking in panoramic views of the garden. The Glass House Gym is designed for you to do exactly that. The light and airy atmosphere is priceless and charming. Whilst there, experience the color that is changing hues at different times.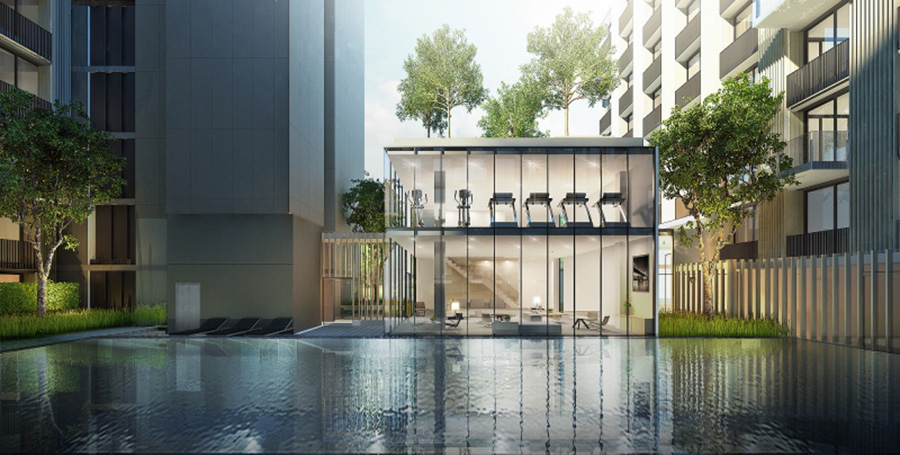 Amidst the Serene Courtyard, a swimming pool provides visual continuity all the way to the lobby.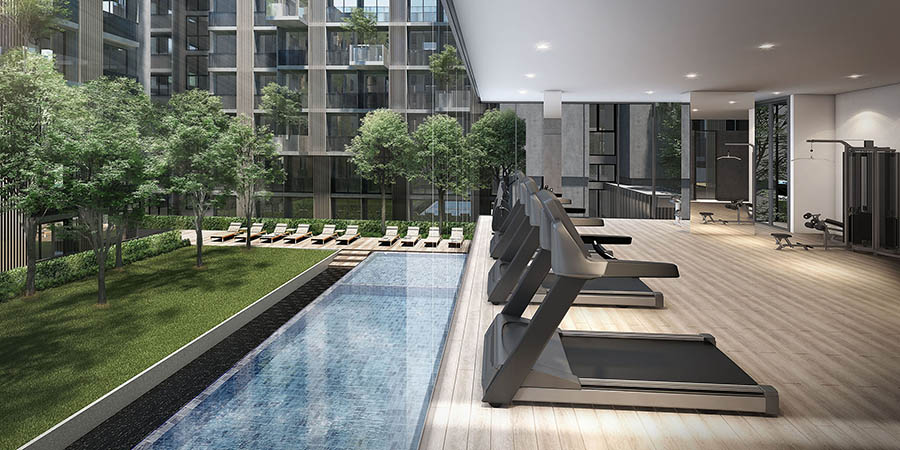 One-bedroom type
The one-bedroom unit comes with all the functionality in the right proportion. The room space divider is there reduce the reliance on air conditioning, and limit it to where cooling is needed. There's a kitchenette at the point of entry for easy offloading of grocery, thereby eliminating the need to disturb normal arrangements in other areas. Light fixtures are put in place according to needs in relation to furniture and other household appliances.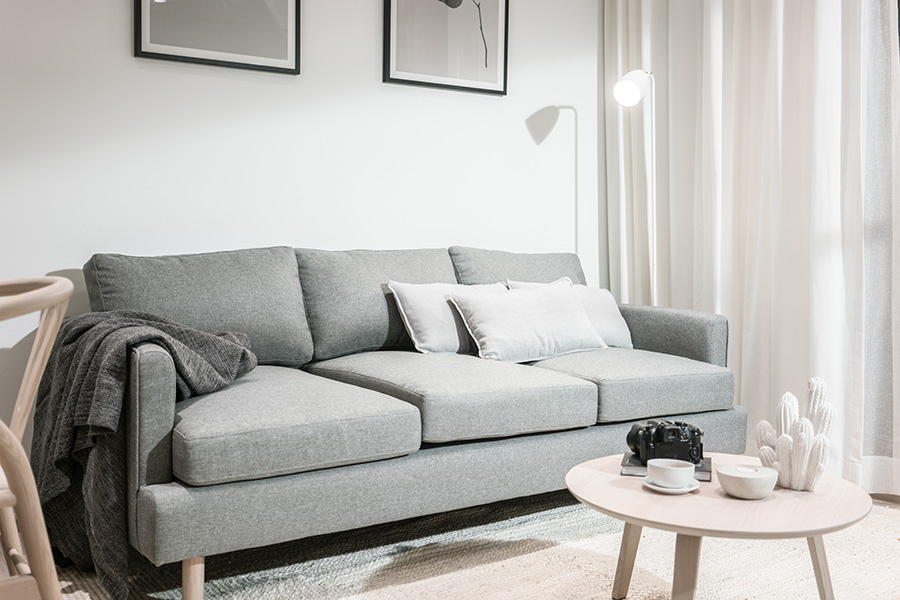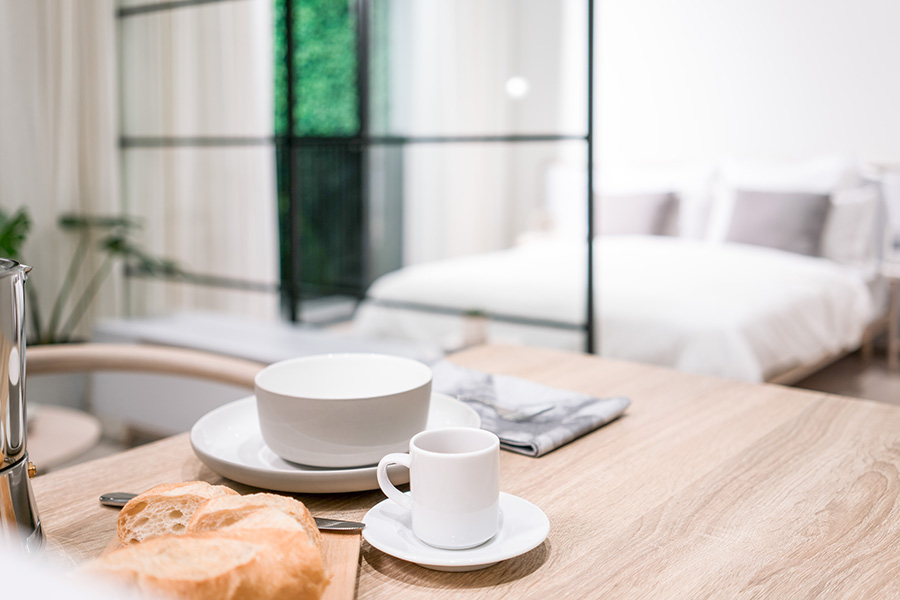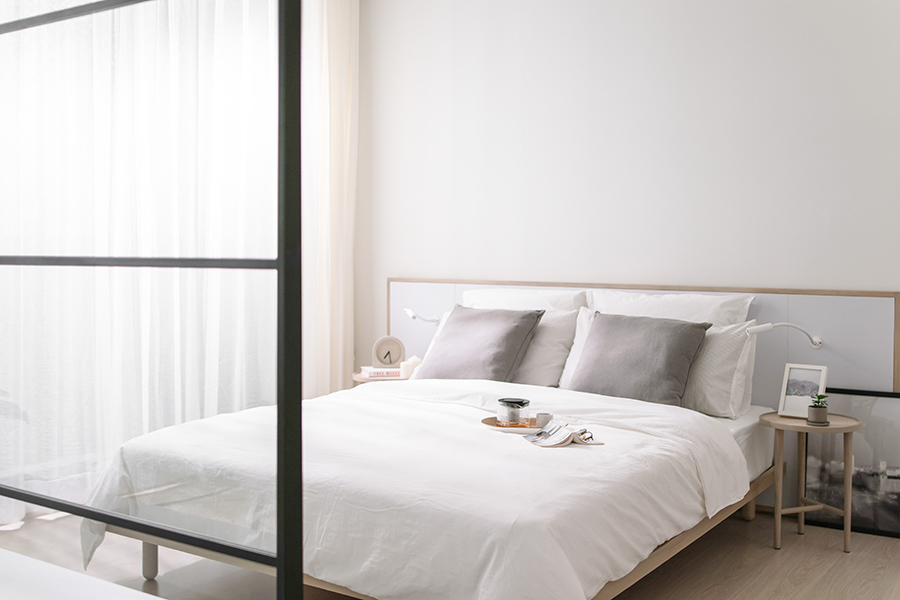 Two-bedroom type
The two-bedroom unit comes with an added dining area with all the functionality in position according to needs. Only lighter shades of colors are chosen to make it easy on the eyes and conducive to relaxation. Natural shades make the space look bigger and more airy. That's why neutrals are the best palette for room design.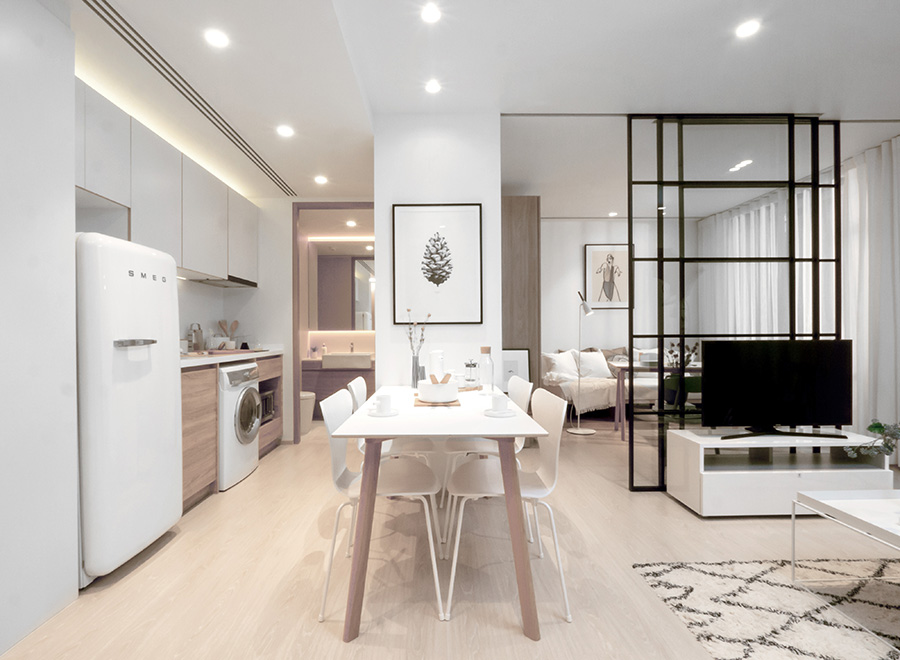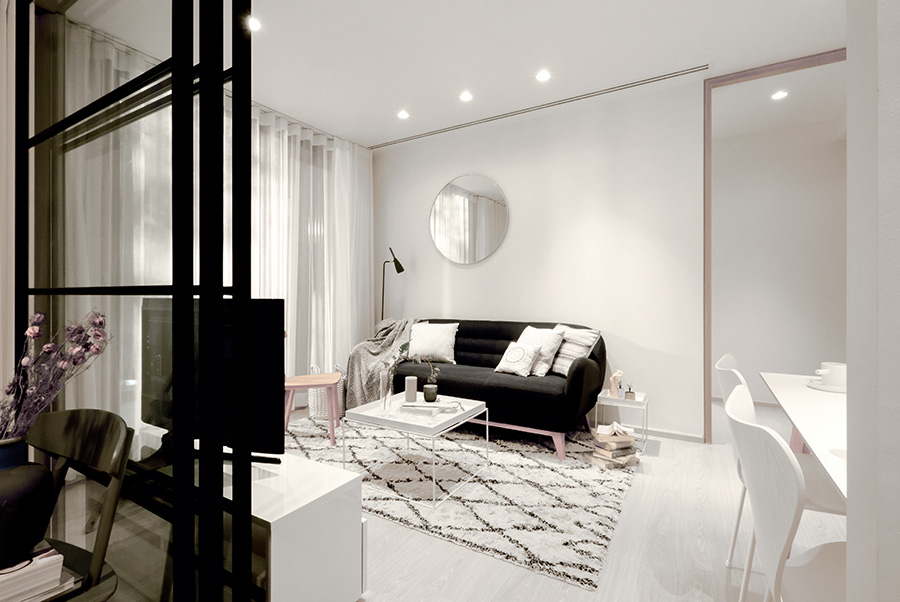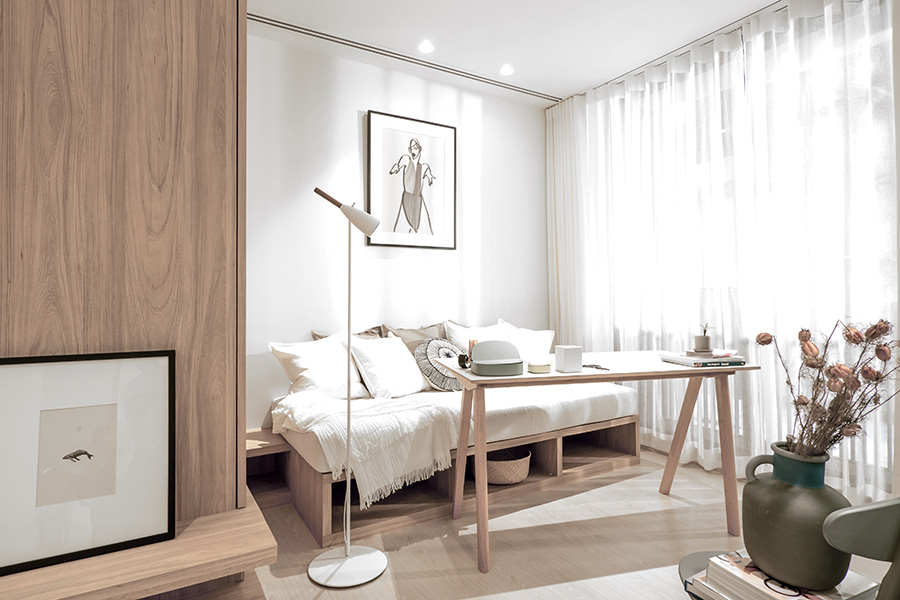 If your goal is happiness that comes from balance between work and relaxation, Nobel Ambience Sukhumvit 42 is the answer you have been looking for. Ensconced in the calm and quiet of a residential neighborhood, it is designed to accommodate modern lifestyle needs and go hand in hand with a hive of activity the city brings. In every sense of the word, happiness is all about balance.
Noble Ambience Sukhumvit 42 is only 350 meters from the BTS Ekkamai Station. Every unit comes fully furnished. Prices start at 3.59 million baht*. Register online for a 100,000-baht* discount now. Or drop in for a tour of demonstration units and make a reservation there from now until November 23, 2017. At Noble Remix Sales Office is located next to the BTS Thonglor Station (Exit 2). For more information, visit website at www.noblehome.com.