Baanlaesuan 2017 Midyear Fair uses the concept "Living with Passion" to illustrate the intense connection people feel with craftsmanship, cooking, and all sorts of skilled work that is the product of loving care. July 22 – 30 at Bitec Convention and Exposition Center in Bang Na.
/// Thailand ///
The Baanlaesuan 2017 Midyear Fair returns, this time under the concept "Living with Passion," to illustrate the deep joy people get from craftsmanship, cooking, and skilled work of all kinds – traditional or contemporary – that is created with loving care. This year's Midyear Fair is all about living life inspired by a beautiful passion. It runs from July 22 to 30 at BITEC Bang Na Convention and Exposition Center, and here are some important highlights: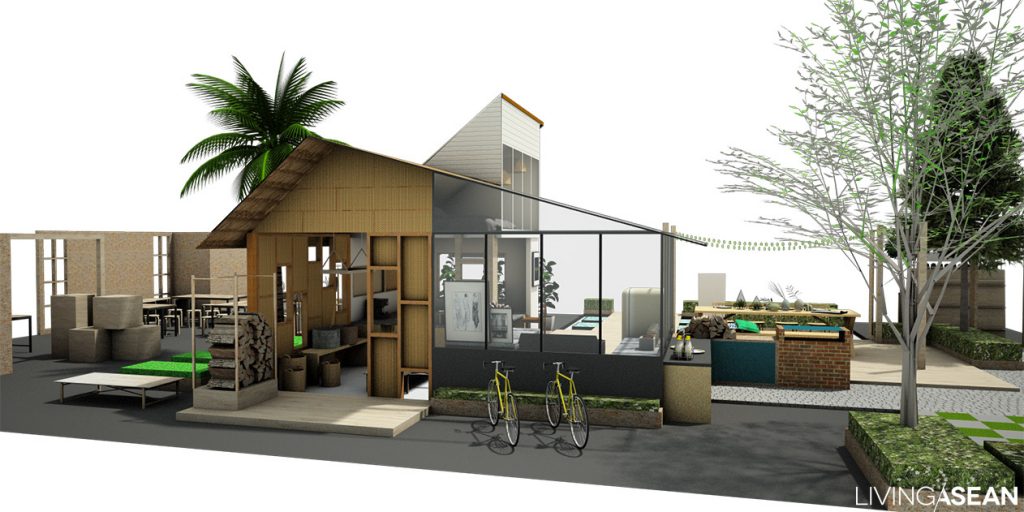 – Baanlaesuan Home Ideas: Cooking Mania Home – a "kitchen house" for people who love to cook –

City dwellers favor a lifestyle that involves cooking. This exhibit gives ideas on how to transform spots in the house for various kinds of cooking, giving Fair visitors inspiring ideas they can take home and adapt to their own kitchens for a happy atmosphere and efficient use.
A tiny pantry, functional kitchen for urbanites: a lot of kitchen functionality in a small space, with an island-style food preparation counter also usable as a bar where you can nosh or sip drinks, and a table that can be set down or folded up for convenience.
Traditional Thai kitchen: simulates the atmosphere of the old-style Thai kitchen: wood and charcoal stoves, woven implements, kitchenware hung on the wall. As in those houses of an earlier era, wood is stacked in the corner for easy access, and there's a flow cap above the stove for good ventilation.
Dream space for pastry-making aficionados: young ladies might see this cute glass house as the kitchen of their dreams, a space for convenient, enjoyable pastry preparation and cooking.
Outdoor kitchen and cool party spot: folks who love socializing will really like this outdoor barbecue corner: good place to eat, and a great atmosphere for hanging out, too.
Besides all this, the compact house has a bedroom and rest area on the mezzanine and a kitchen garden where vegetables are grown for home cooking and consumption.
My HOME Workshop Space is a sweet zone which the true breed of Home Magazine DIY fans shouldn't miss: workshops on really cute décors the editors themselves have come up with. You're guaranteed to take home matchless ornamentation you'll be able to brag about to your friends.
---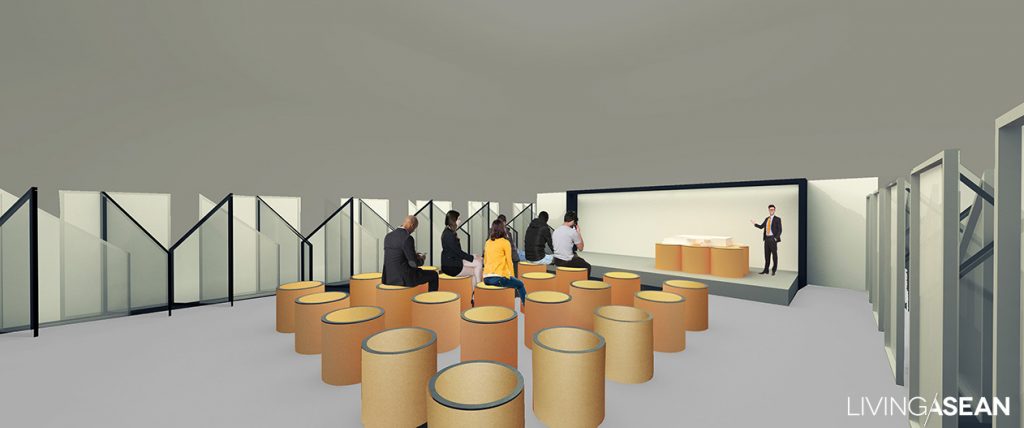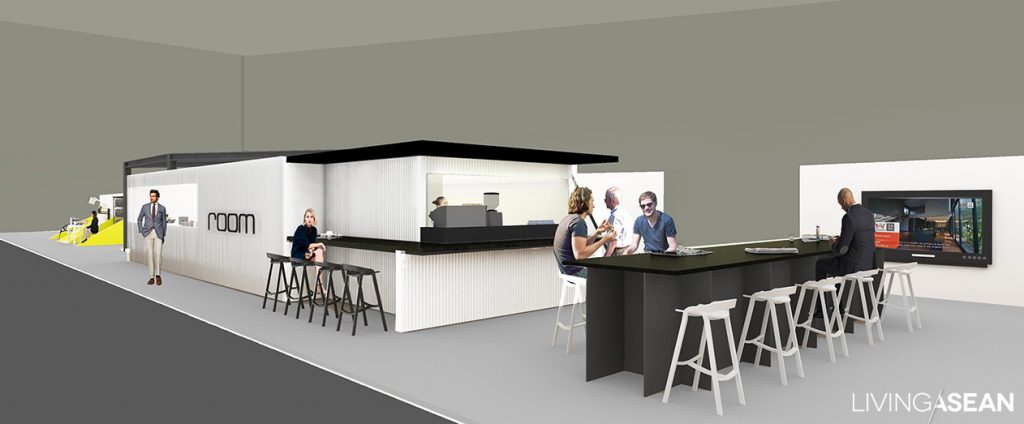 – TERMINAL by room Magazine –

With formal entrance into the ASEAN Economic Community (AEC), all parties are expected to participate in the creation of a prosperous future for the region. This goes beyond economic, political, and security considerations to include creation of a regional socio-cultural identity, and work designed to raise the quality of life of ASEAN populations. Terminal functions as a hub of connections for the rapidly expanding ASEAN world. Designed with smooth lines, bright colors, and clear paths, Terminal reflects universal themes, at the same time mixing in interesting design ideas that have lots of local flavor. An area of 580 square meters includes the super-cool "Laliart Coffee" Café, offering new flavor experiences with roast coffee recipes and a menu specially composed for the Fair. There's a minimart full of delightful goods, and a shopping zone that leaves no one unsatisfied. You'll find the "SACICT CONCEPT" showcase of contemporary Thai handicraft products full of collections from the skilled artisans of Support Arts and Crafts International Centre of Thailand. You won't want to miss "Design Talk," a seminar put on by room Magazine in conjunction with livingasean.com: here famous designers from ASEAN interpret trends, inviting everyone to find paths of cosmopolitan design that fit their own identities and bring them in step with the world of sophistication.
---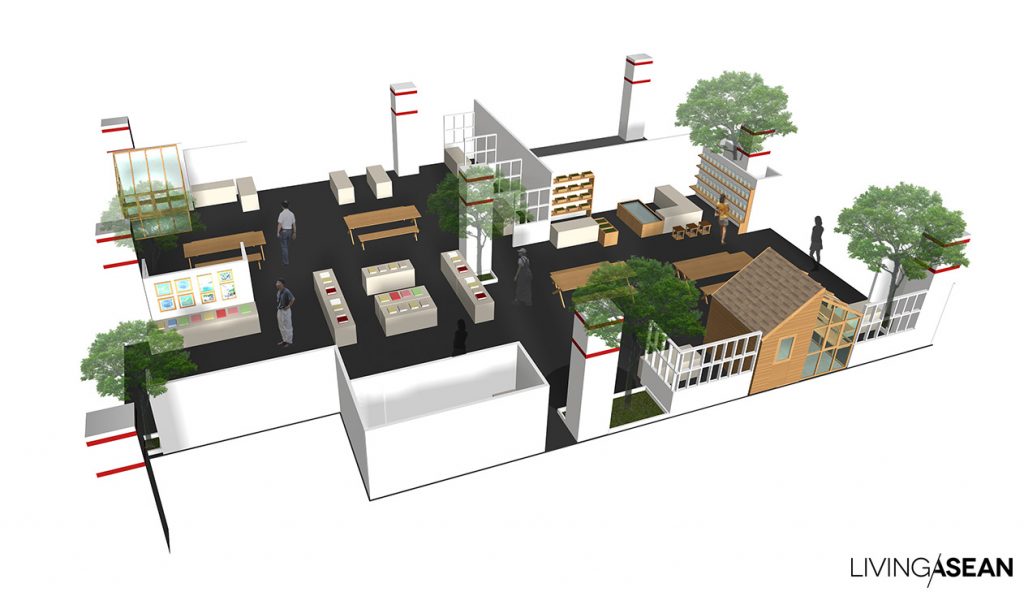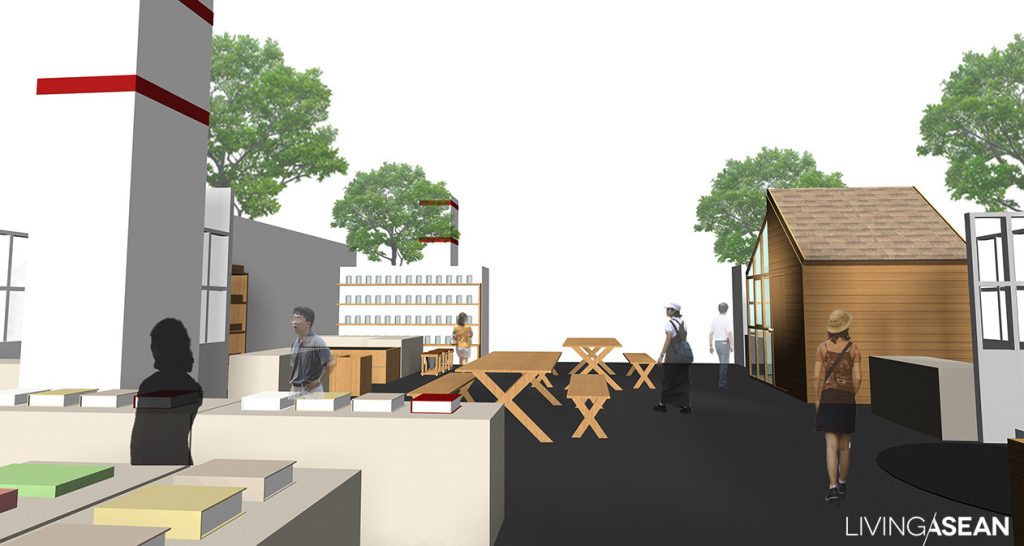 – Baanlaesuan Craft Village, by Baanlaesuan Publishing –

Here the Baanlaesuan publishing office takes ideas from its own book collection to illustrate a concept it calls "urban little farming." Here plant experts will find greenhouse ideas, a cactus and succulent display, organic fruit and vegetable shops, shops full of handmade crafts, and small book stores where writers themselves are ready to offer tips on what to read. There are wonderful, long-awaited workshops, offered free of charge. You can find more information and a schedule of activities at Baan Lae Suan Publishing's The BOOK HOUSE.
Link : https://th-th.facebook.com/Baanlaesuanbooks/
---



– Green House, by Baanlaesuan Magazine –

Garden and plant lovers must absolutely not miss this zone! This year the theme is "Plant Mania." Here you'll see expert collections of plant species and demonstrations of methods used to adapt and expand different plant varieties, as well as how to use such species in home decoration.
The greenhouse zone shows how a person infatuated with horticulture can turn a spot in the home into a science lab. Equipment and materials used for experimentation serve double duty as house ornamentation, along with vegetation such as ferns, sago palm, and carnivorous plants.
Courtyard zone: here we find a garden for all situations, and even a tiny greenhouse to show growing methods for collections of interesting plants.
---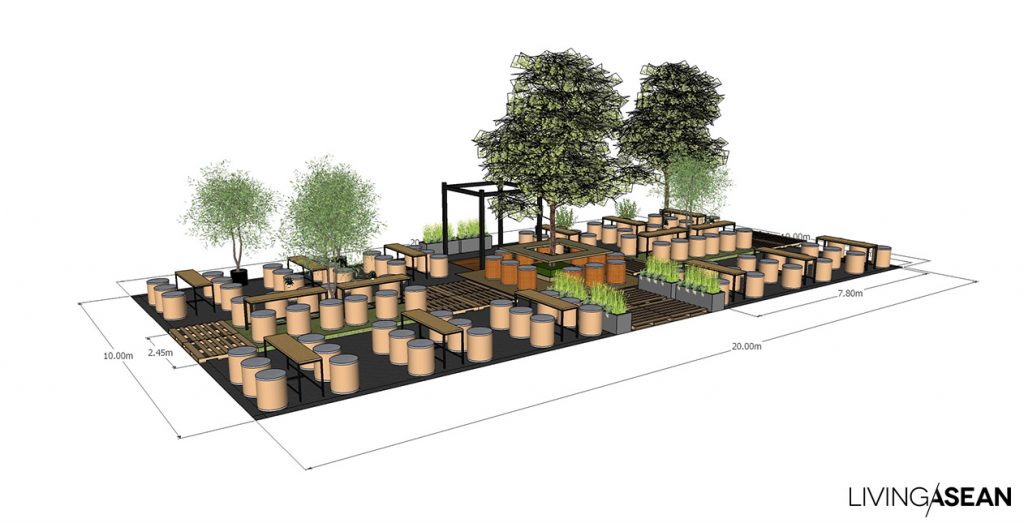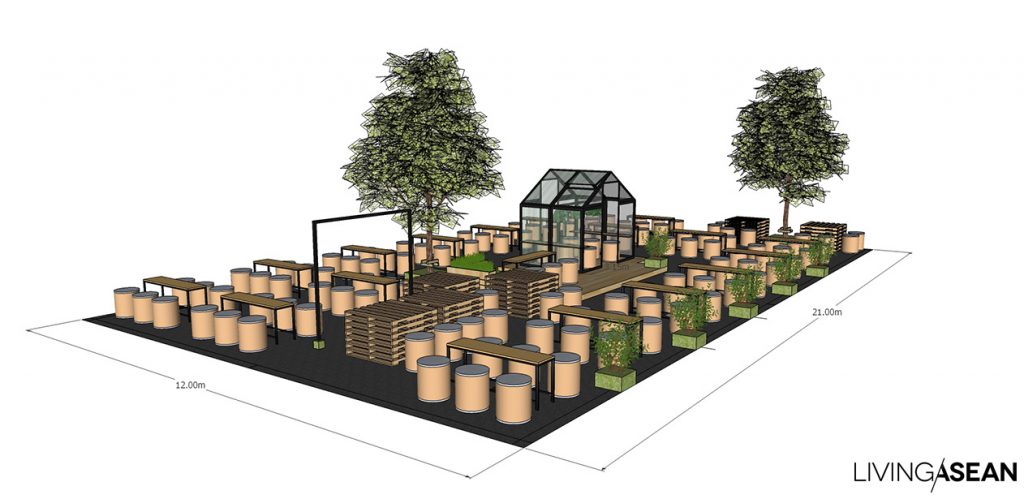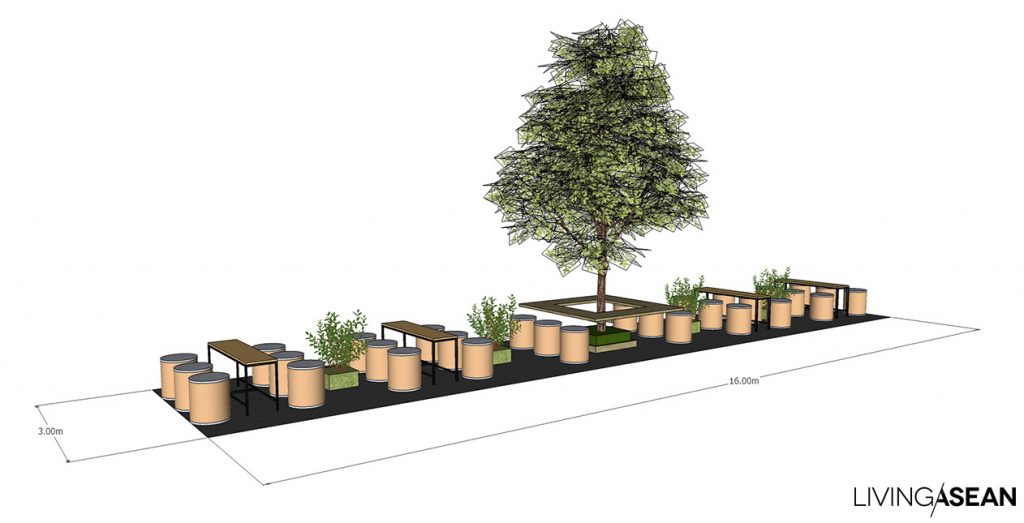 – Relax zone: rest spot for garden-lovers –
A spot to sit and relax, filled with garden ideas and an activity stage to bring happy smiles and sounds of laughter to fair visitors.
---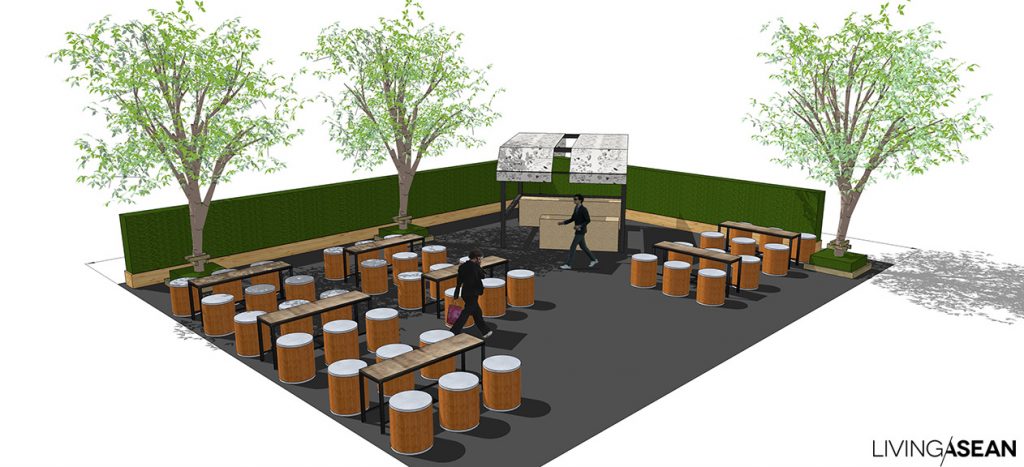 – Green park: rest spot for bookworms –
For relaxing with a good book just the way you like it: a café and shop full of books selected by the Baanlaesuan editor group. Guaranteed to keep boredom far away.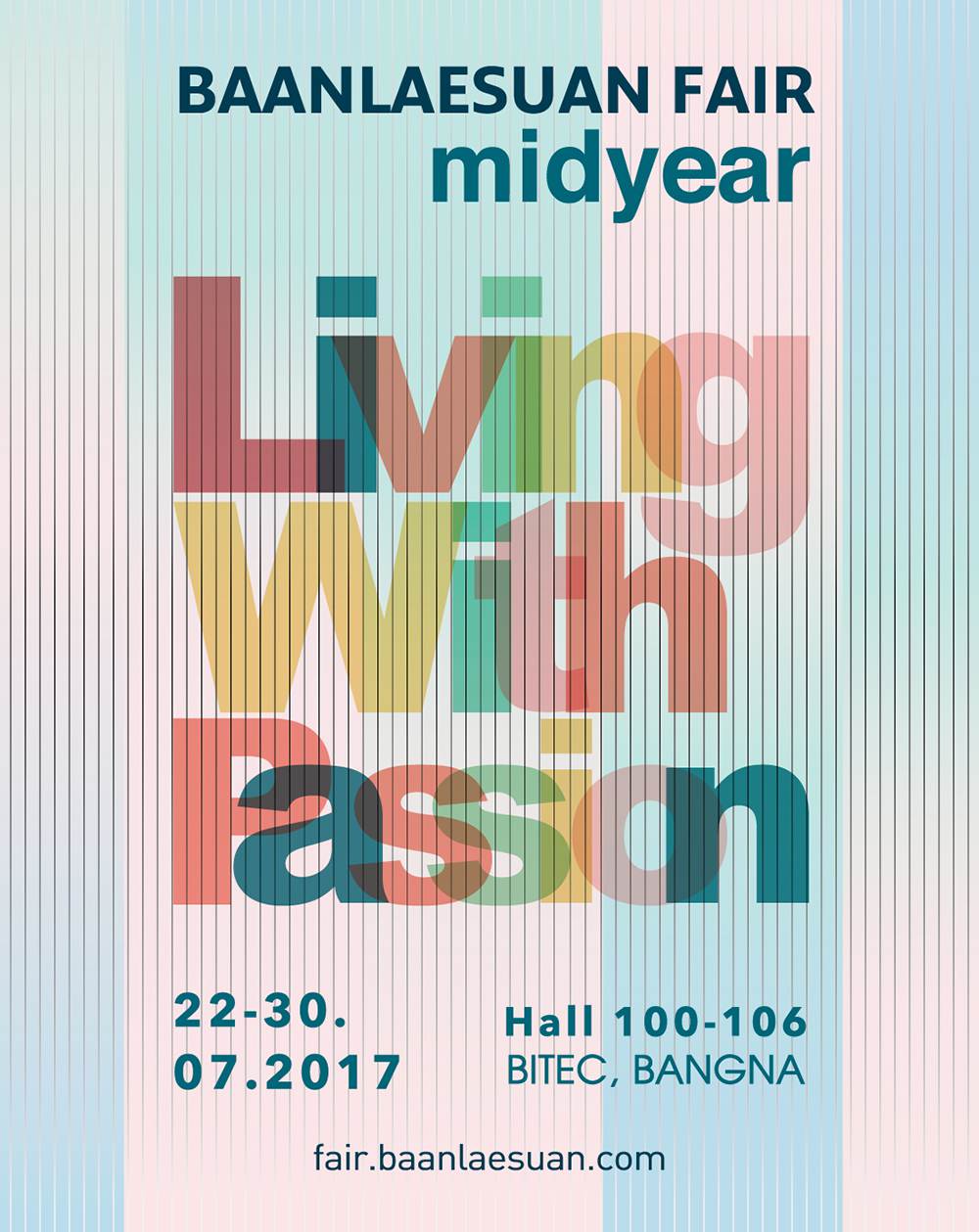 Link : http://fair.baanlaesuan.com/
---
You may also like…