His Majesty King Bhumibol Adulyadej proposed vetiver technology as a way to conserve soil and water. The initiative led to the setting up of the Chaipattana Foundation's PatPat Handicrafts Project.
///Thailand///
Photographs: Sungwan Phrathep
Vetiver grass has long roots, which makes it a perfect choice for preventing soil erosion and conserving ground moisture. Since King Bhumibol first promoted its use, vetiver grass has been widely popular among agriculturists all over Thailand.
To encourage roots to development, vetiver grass needs to be cut often. As a result, the Chaipattana foundation under HM the King's patronage has developed PatPat handicraft products from vetiver grass cuttings as a way to increase incomes for farmers.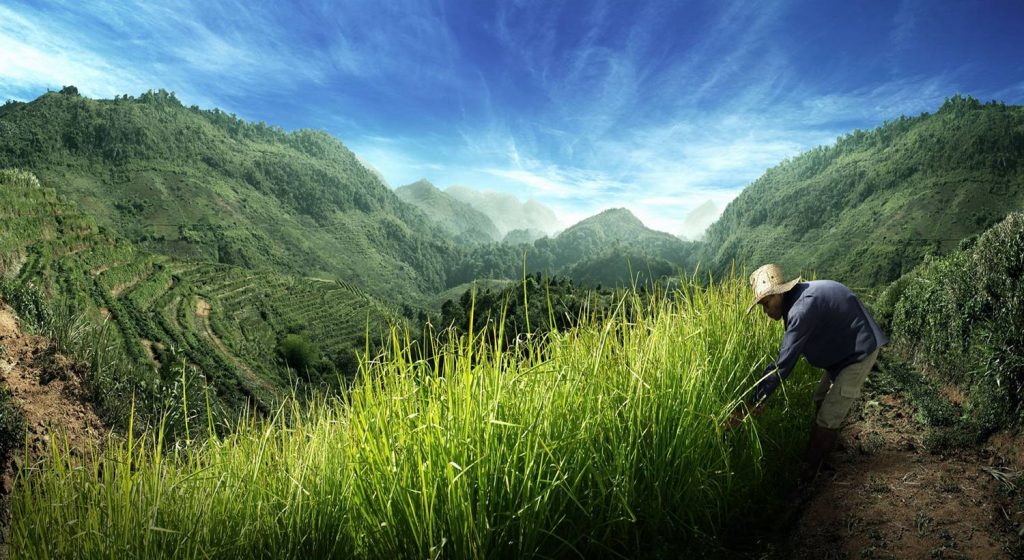 PatPat furniture and decorative items are handmade by local farmers from different provinces. With help from PatPat development teams, designs are kept minimal, with sometimes a hint of color where needed.
PatPat vetiver collection is currently on exhibit and available for purchase at the Thailand BIG+BIH exhibition, October 22-23, 2016. Optionally, you can also call PatPat at 02-282-6406 for more details.