Four ASEAN countries are listed in the 2017 Global Climate Risk Index Report as among the 10 countries most strongly affected by world climate change between 1996 and 2015.
// ASEAN //
"Who Suffers Most From Extreme Weather Events? Weather-Related Loss Events in 2015 and 1996 to 2015 In Order To Report Effects of Climate Change in Various Countries Around The World," a 2017 Global Climate Risk Index report released by Germanwatch, shows that climate change caused more than 528,000 people to lose their lives between 1996 and 2015, with financial losses amounting to US$3.08 trillion. UNEP (United Nations Environment Program) estimates suggest that by 2030, total losses will be two to three times greater, and by 2050, four to five times these amounts.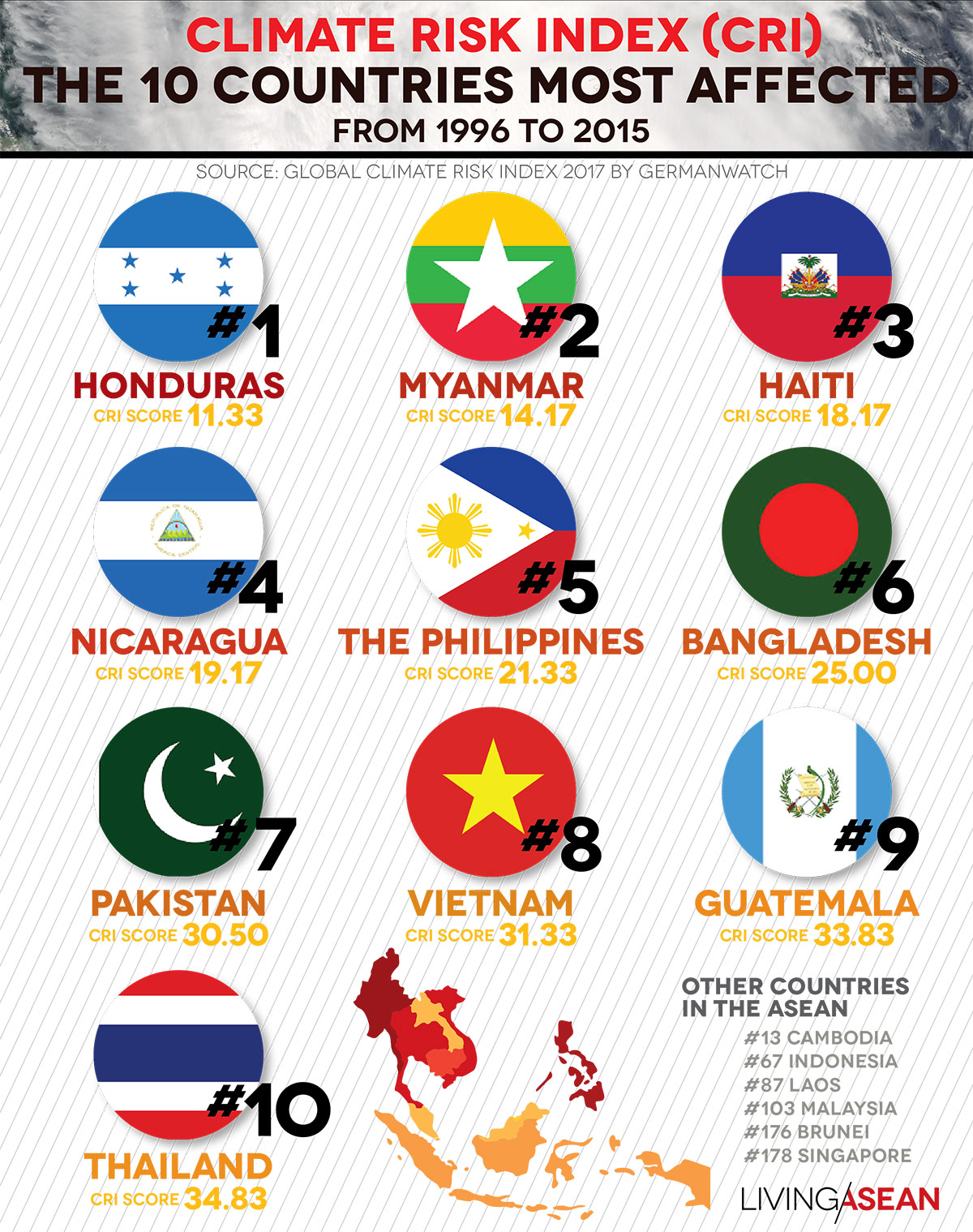 Loss of life, economic loss, and number of catastrophic events summarized in this data table show that the harshest effects have fallen on "developing countries" not rich in resources. In the the top ten are four ASEAN nations. Myanmar is in second place on the worldwide list; most of us probably remember the beating it took from Cyclone Nargis in 2008. An island nation, fifth-place Philippines is listed with the highest number of natural disasters. Vietnam takes the number 8 spot, with number 10 Thailand right behind, its economic losses – $7,574,620,000 US – greater than any of the others. 13th place Cambodia nearly makes the cut to join its ASEAN friends.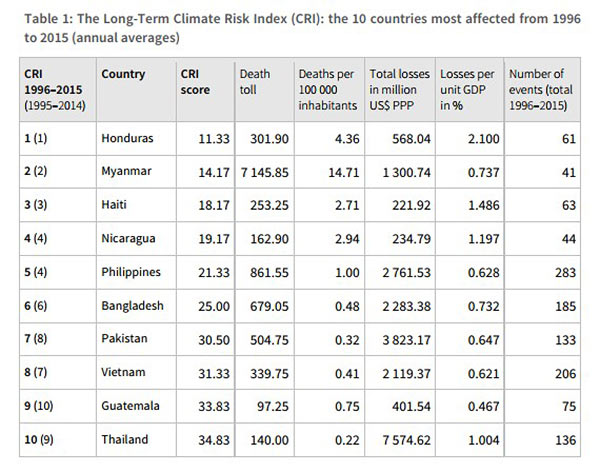 The Climate Risk Index gives clear indications of the huge effects climate change will have on development, as well as on personal property, quality of life, and national GDP in these countries. A secure future depends on each country having a solid plan for cooperating with nature and with each other. Sitting back and doing nothing as before isn't an option.
You may also like …