After the research, Deesawat used many kinds of waste materials to combine and create building materials as the new way.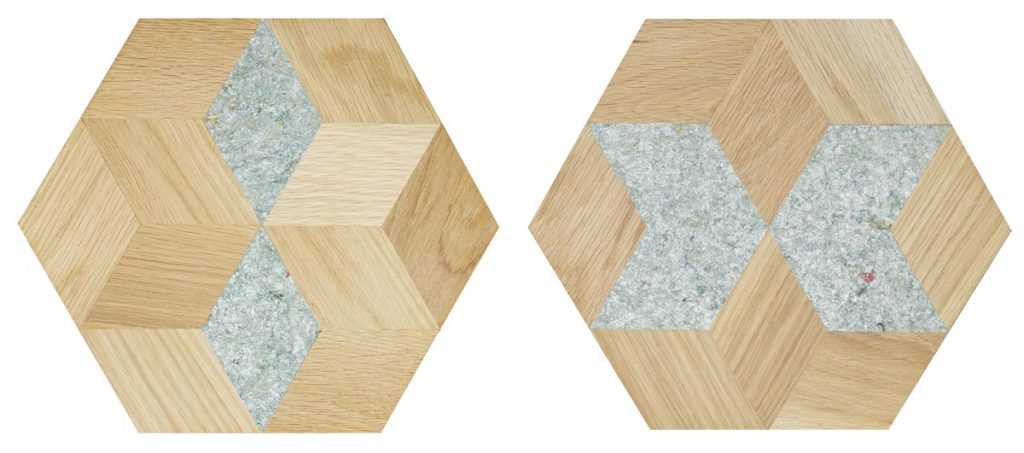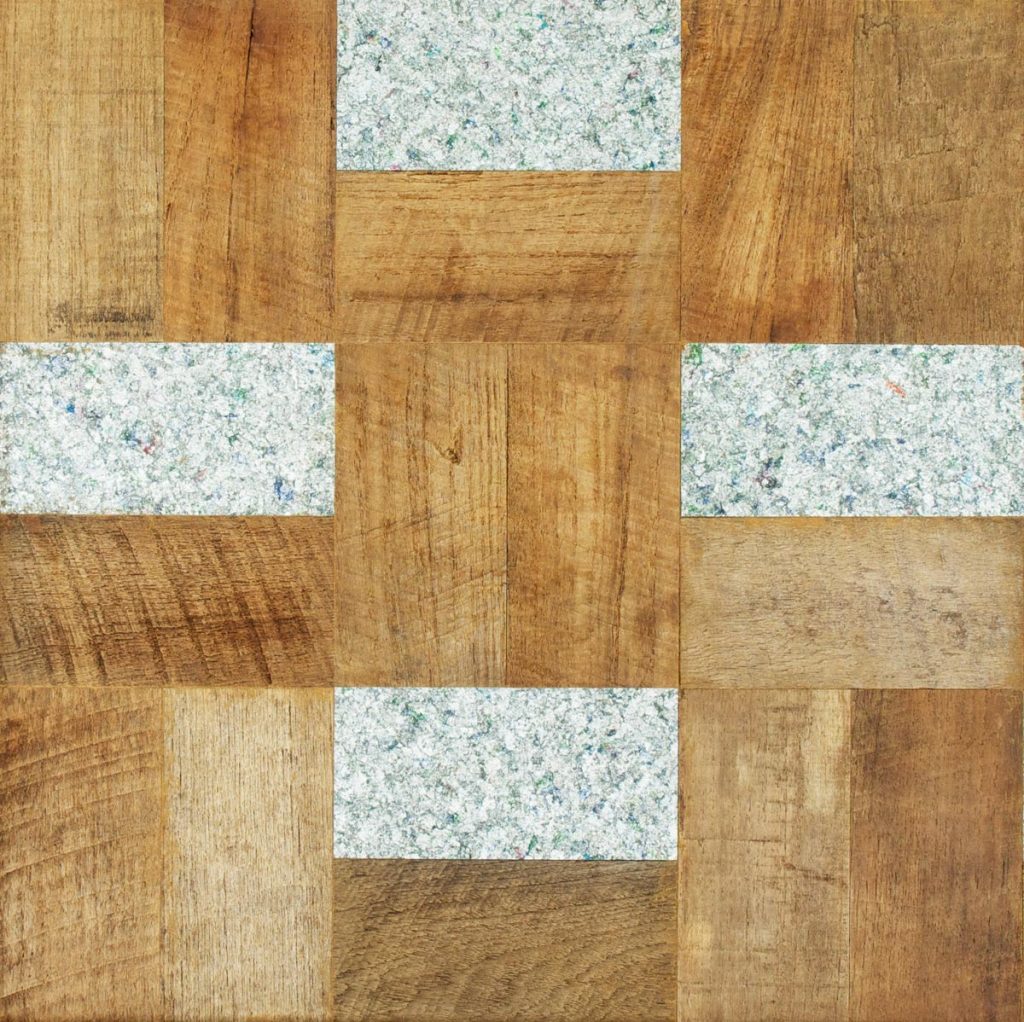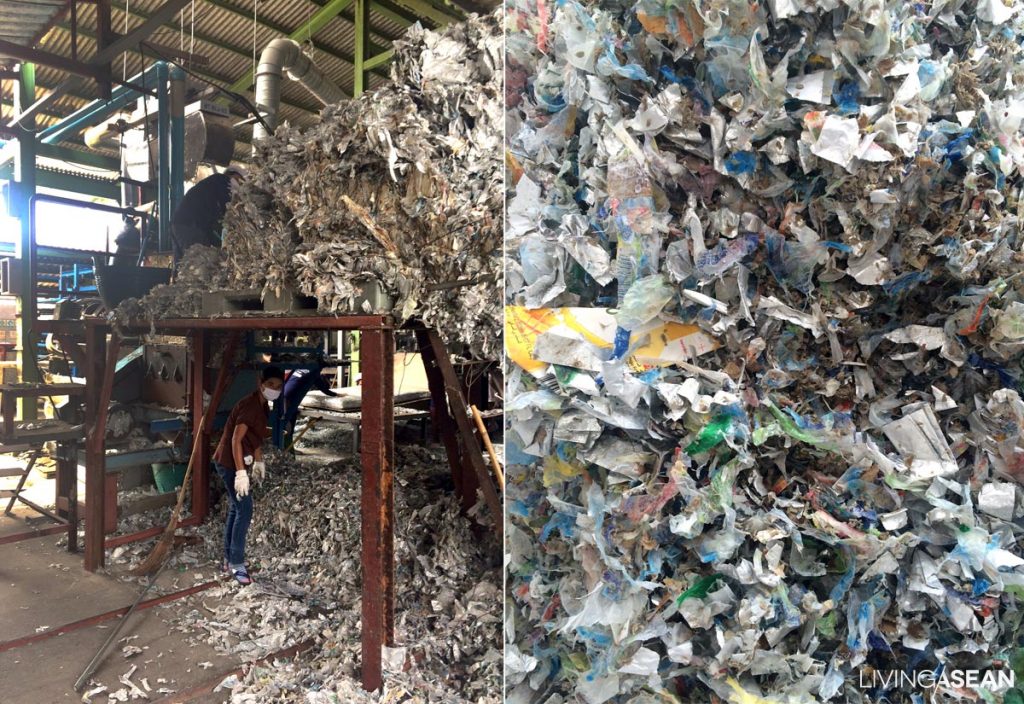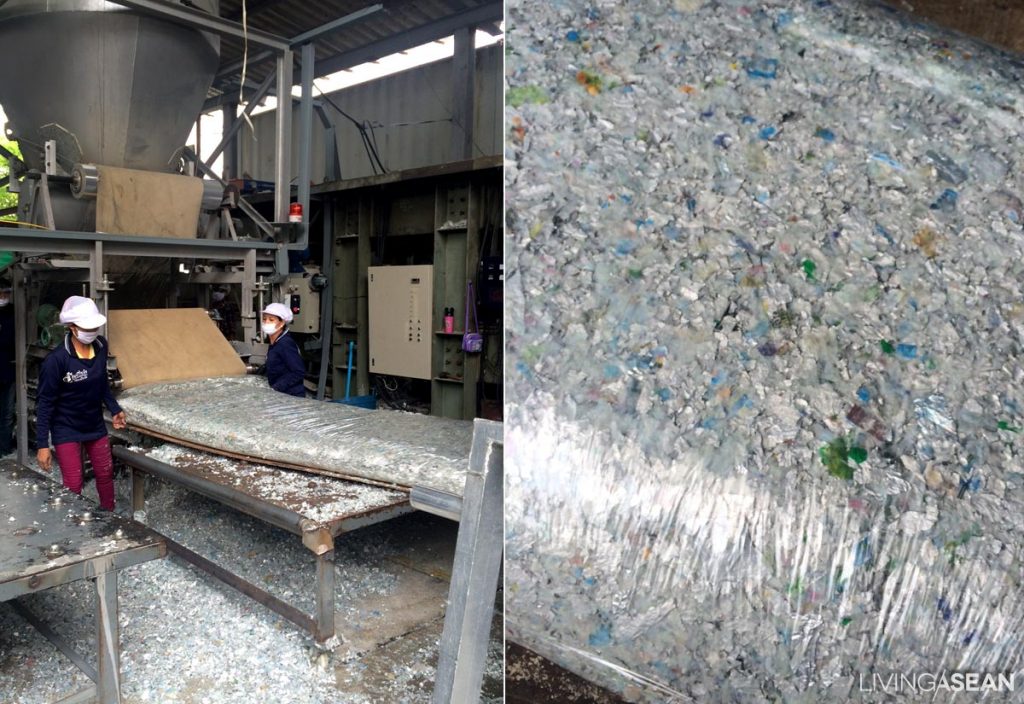 For the eco flooring, basic materials will be cut in various timber species such as teak, white oak, rosewood, and walnut. Deesawat also add up eco board which is recycle material from the trash(aluminum and PE) from UHT milk pack, press into board and profile into another material. With this combination, the product is presented as an interesting combination of materials that can create a good reusable design for project requirement.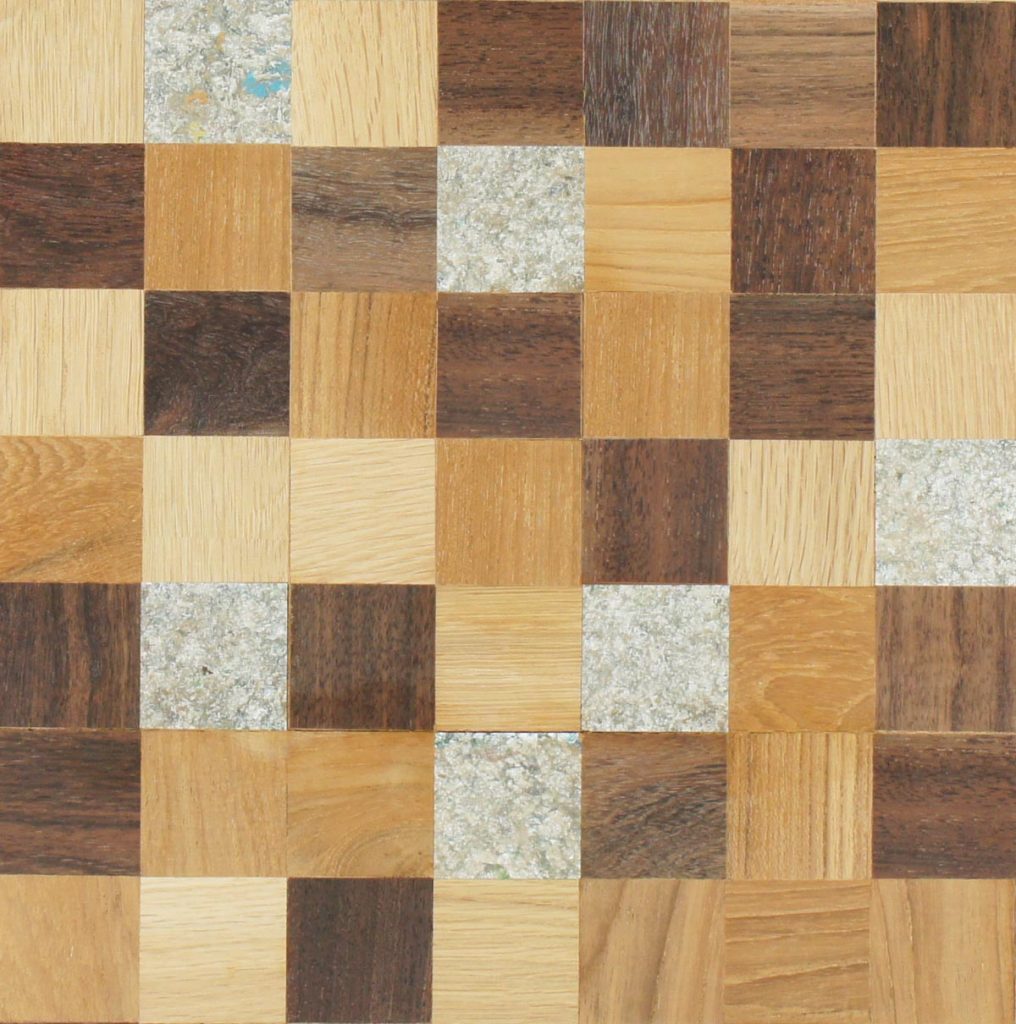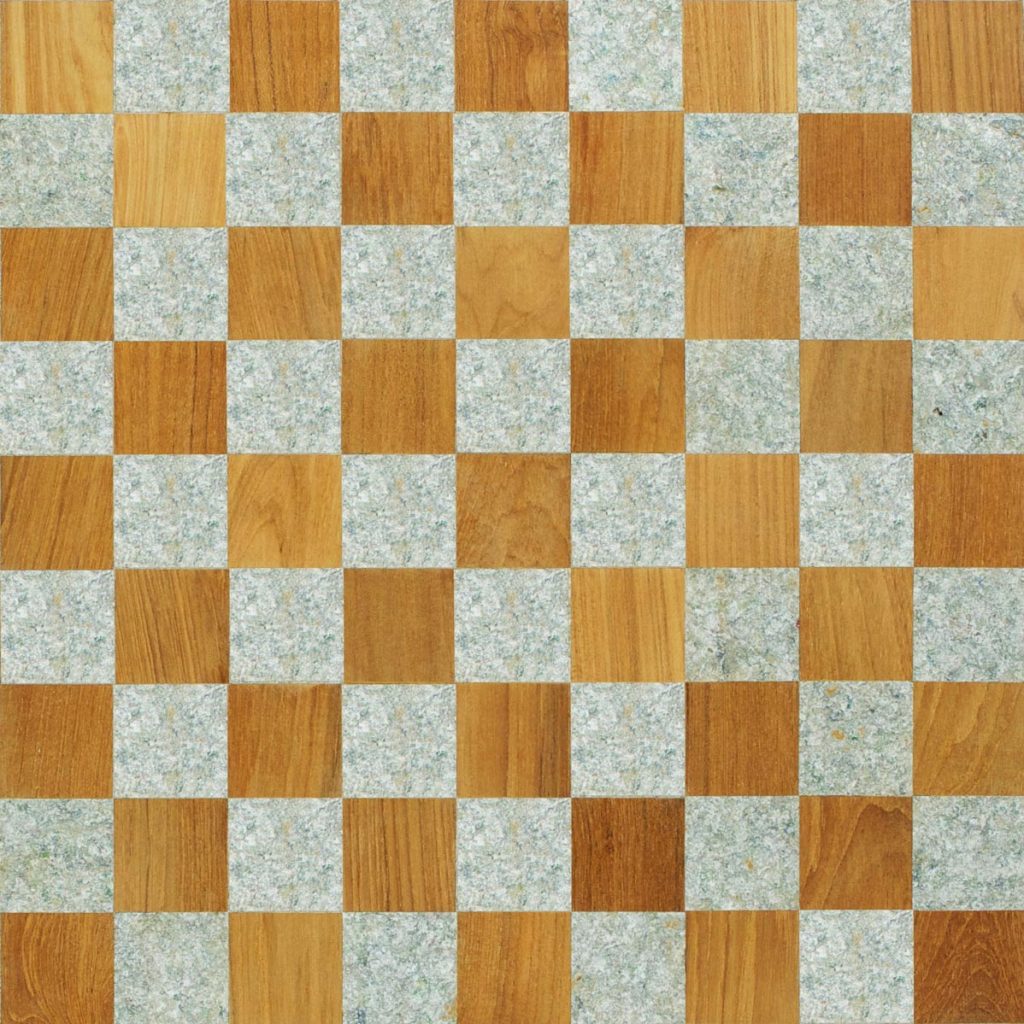 Eco Flooring by Deesawat received the DEmark Award in the industrial category from Thailand and also received the Good Design Award from Japan which guarantees the quality of the produce.
link: http://www.deesawat.com/home.html