This Lanna Thai house of wood is built based on ancient local traditions. It has a simple, relaxed, and open look. Natural breezes blow all day long through its exquisite form, full of the charm of conservation-friendly Lanna craftsmanship.
/// Thailand ///
Story: Wuthikorn Suthiapa /// Photography: Rithirong Chanthongsuk /// Architecture: Arsomsilp by Mr.Nanthaphong Lertmaneethawisap /// Interior Designer: Preeyachanun Saisakaret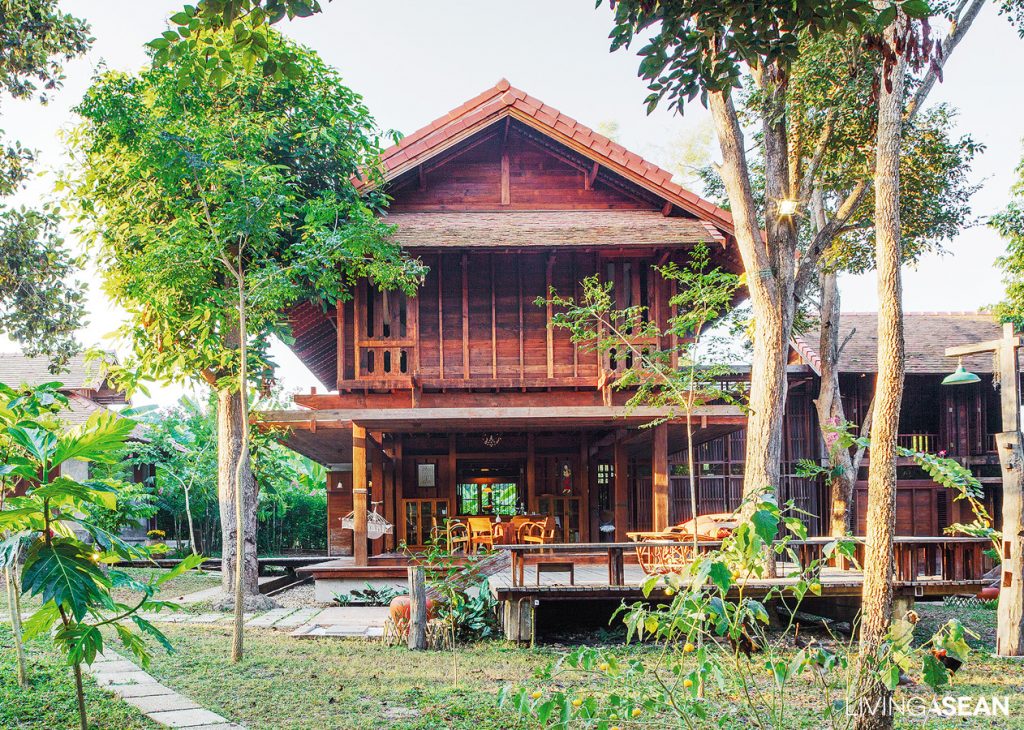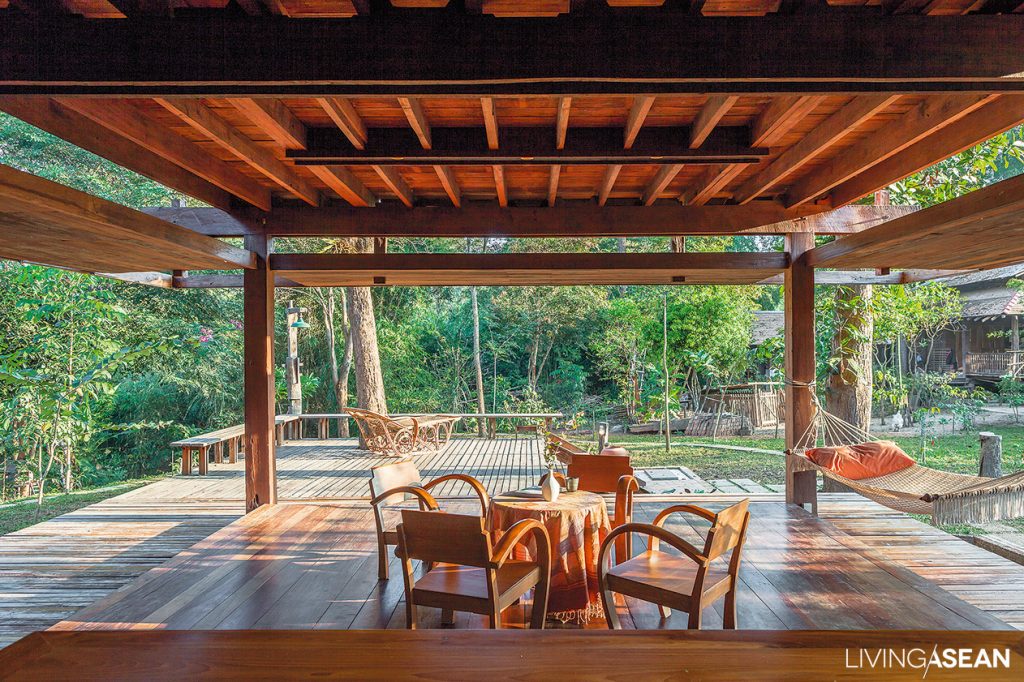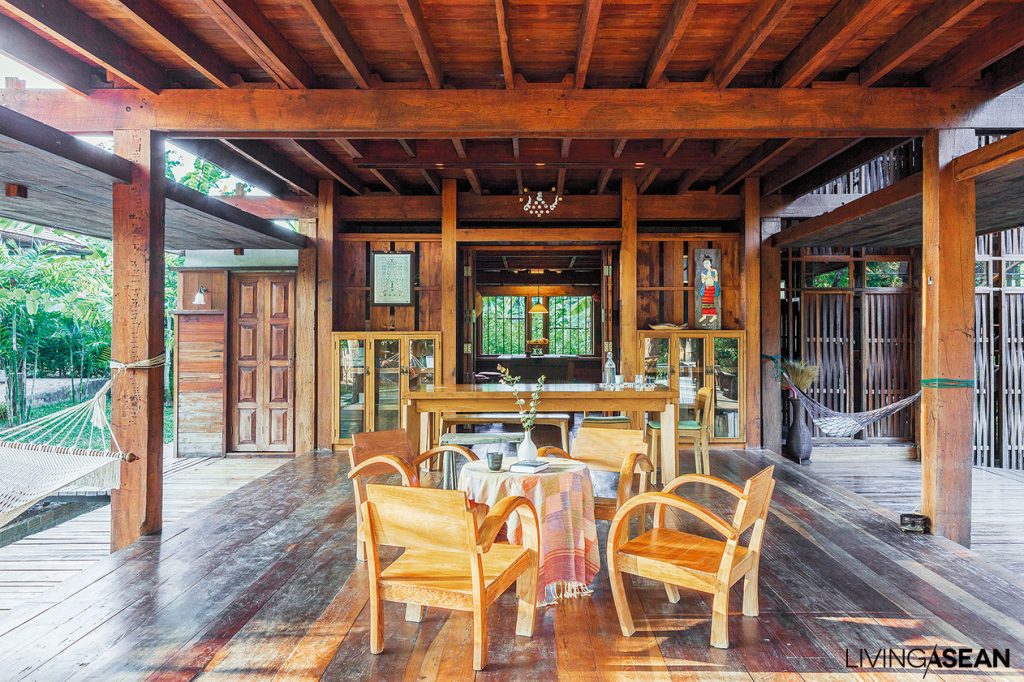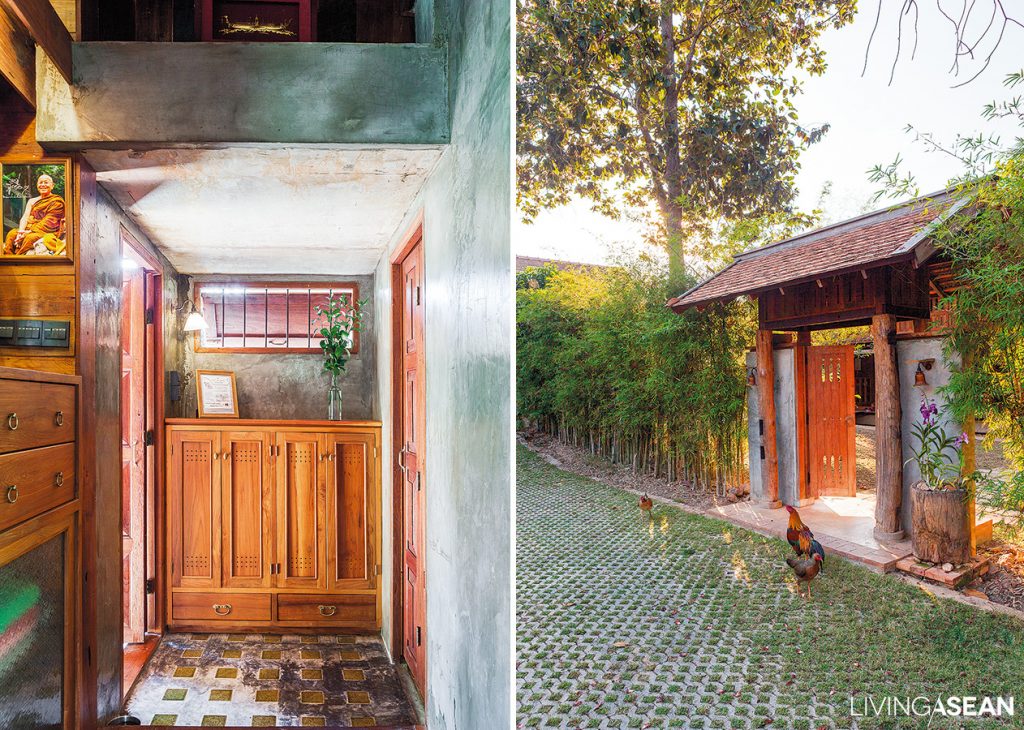 The owners named this house "Tathata," which means "just the way it is," to express their love of simple country life. "We're Bangkok people, but love the atmosphere and way of life here in Nan. After coming to work at Nan Hospital, we decided to live here and looked around for where to build till we finally found this property," says Dr. Tong (Natthathon Kharaphongsathaphon), who owns the house with Dr. Kate (Jittraphon Khwamkhnueng). Their place is on a road convenient to Nan Hospital, in a quiet, natural setting at water's edge. For design, they hired Geng (Nanthaphong Lertmaneethawisap), of Arsom Silp Community and Environmental Architects.
Geng told us, "The doctors liked the cultural and artistic dimensions of life in Nan, as well as its traditional wooden architecture. The house is only a few kilometers from the city, but in a perfect natural setting, easy breezes blowing around the clock. From the beginning, the words "little house in the big forest" popped into my head. The doctors and I agreed we should take special care of the plants on the property, and we managed to preserve all the trees."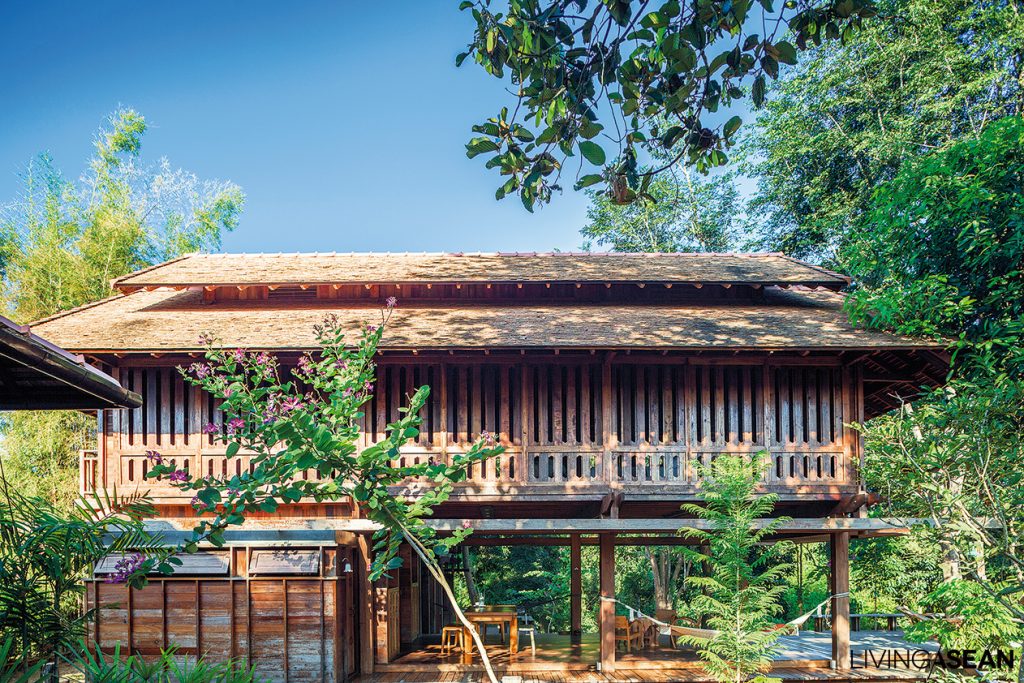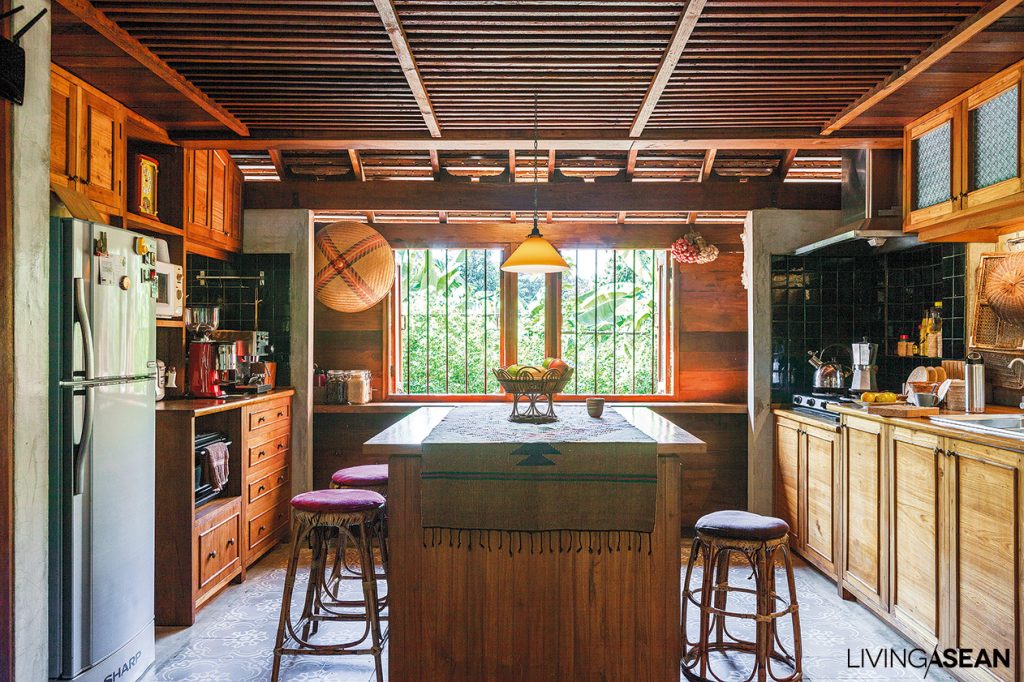 The doctors wanted the new design to use carefully selected old wood in ways that would preserve traditional Lanna craftsmanship, and wood was taken from 5 traditional Nan Province houses with a lot of colorful history among them. The traditional wide area beneath the house, or tai thun, was designed for receiving guests, and of a piece with a deck connecting it to the kitchen and other sections of the house.
The area around the stairwell is open, so light comes in from above. Walking up, you first come to the altar room, then a living area, and furthest in, the bedrooms. "We tried to build the house airy and open while providing for privacy, safety, and a clear division of space according to use.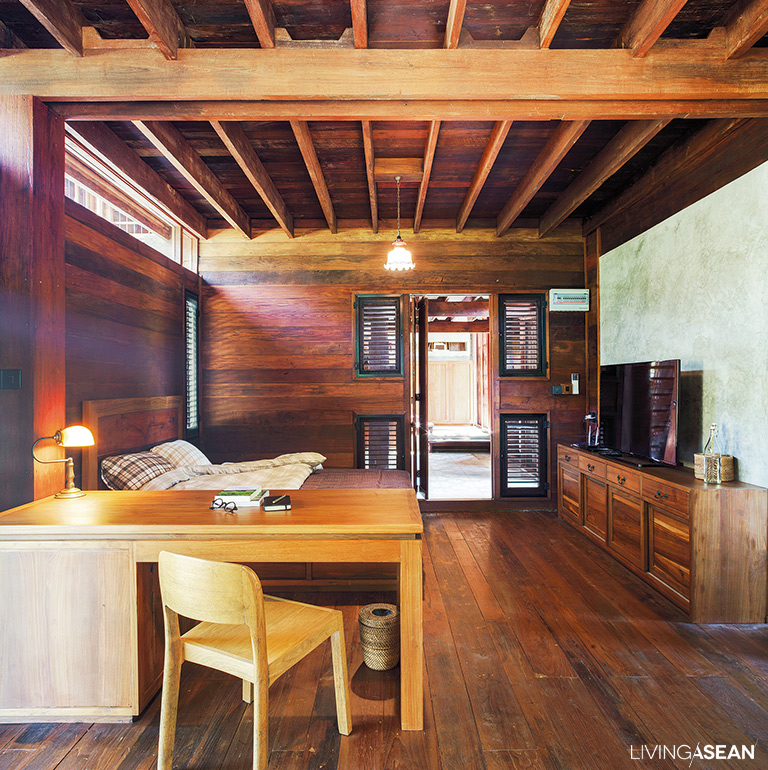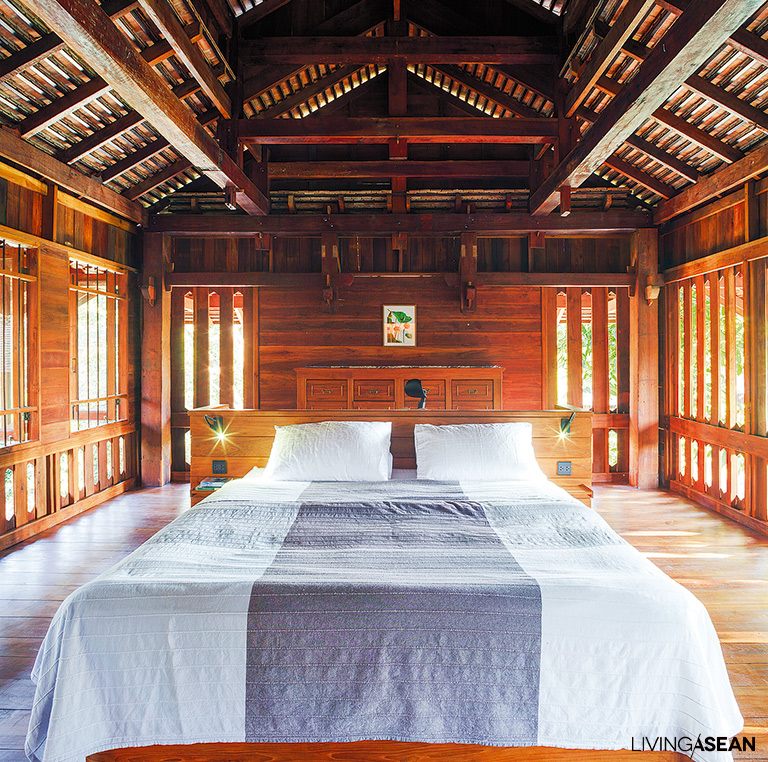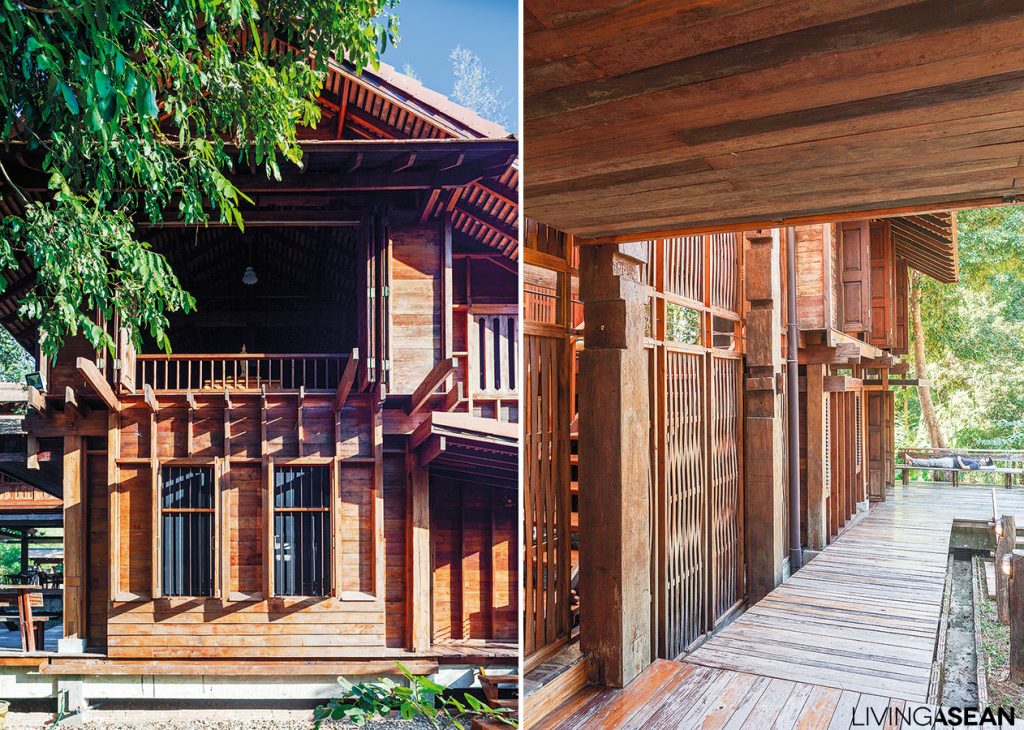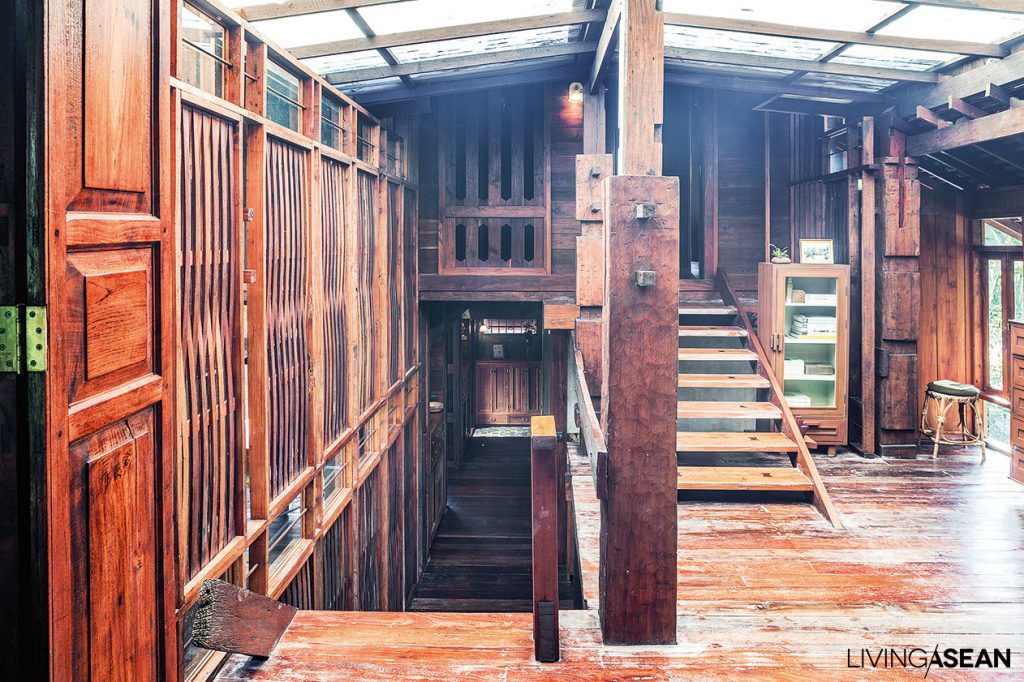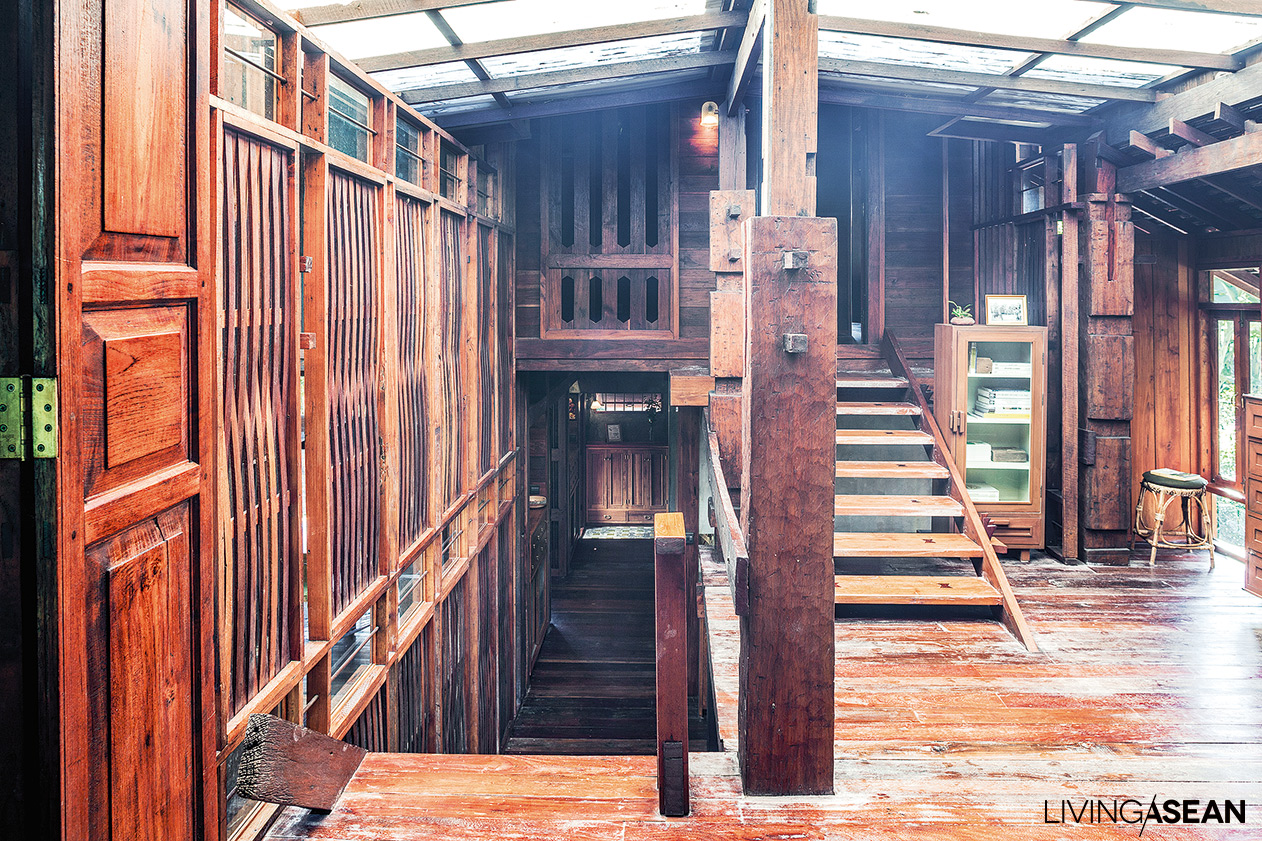 "Towards the end, while supervising the work I started to learn the craft techniques. I sawed wood, used a chisel, and sharpened bars myself. I even did some of the kind of self-reliant agriculture everyone used to do, raising ducks, geese, and chickens, and growing garden vegetables. Doing this was a revelation: it was entertaining! And it all takes physical effort, so there's no need to go to the gym," said Dr. Tong.
This home successfully applies traditional Lanna themes to  present-day life. It's a dream house that has become a reality in the natural environment of Nan, somehow seeming ordinary while being as beautiful a home as we've seen.