/ Bangkok, Thailand /
/ Story: Foryeah!/ English version: Bob Pitakwong /

/ Photographs:  Nantiya Busabong /
The houses in this area all looked the same when parents brought the owner of this newly renovated house here when he was a child; now he has renovated their home into a hip, modern brick house with 200 square meters of usable space on a property of 400 square meters.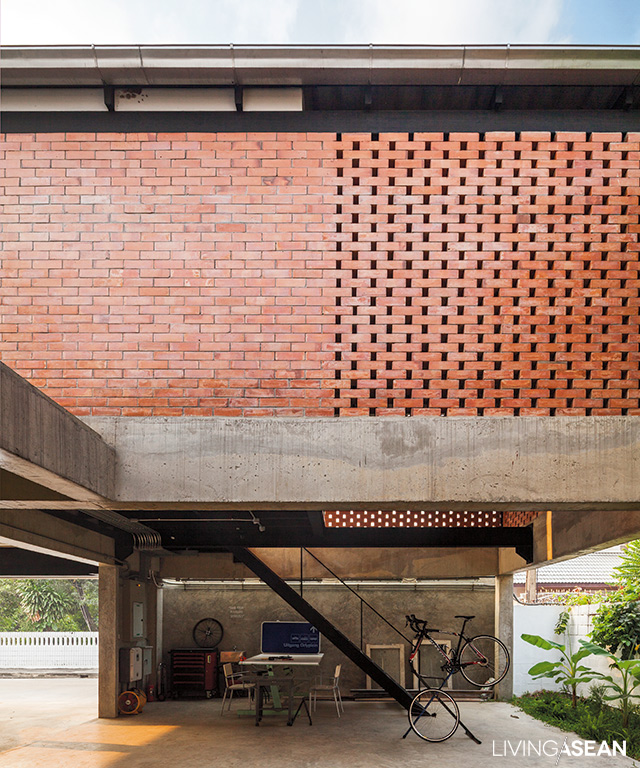 "After studying abroad I lived in a condo for years, but modern urban life is too full of needless accessories, so I finally came back to this house for its serenity and privacy," said Roj Kanjanabanyakhom, the owner and architect of his own home.
"I like peace and quiet, listening to music, watching movies, and that's enough."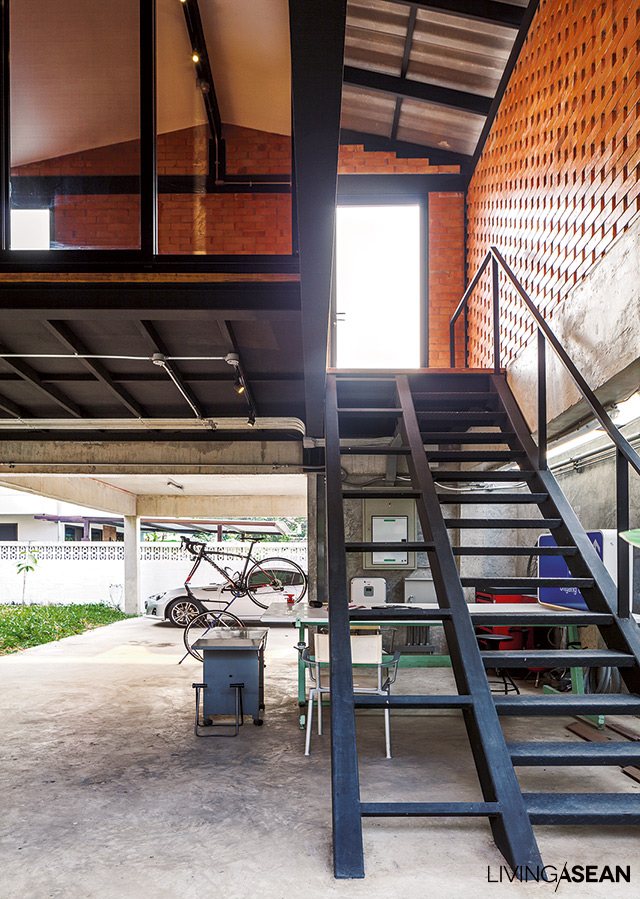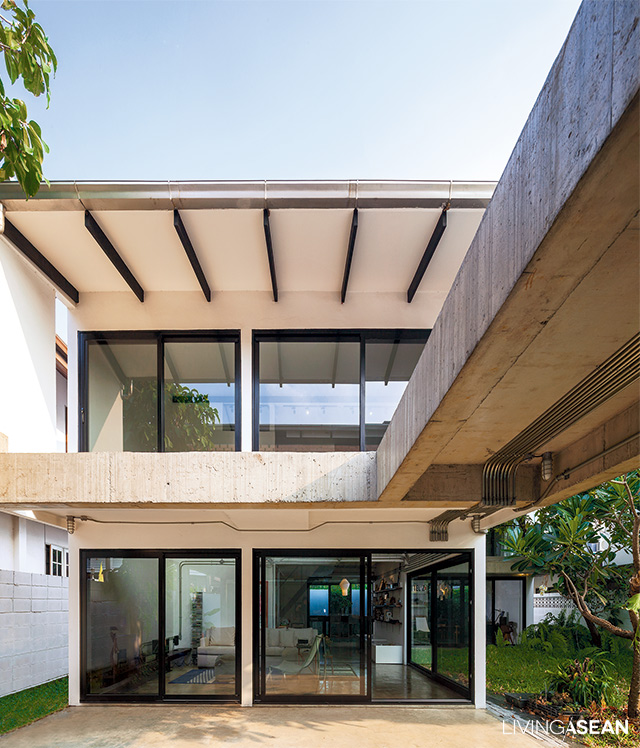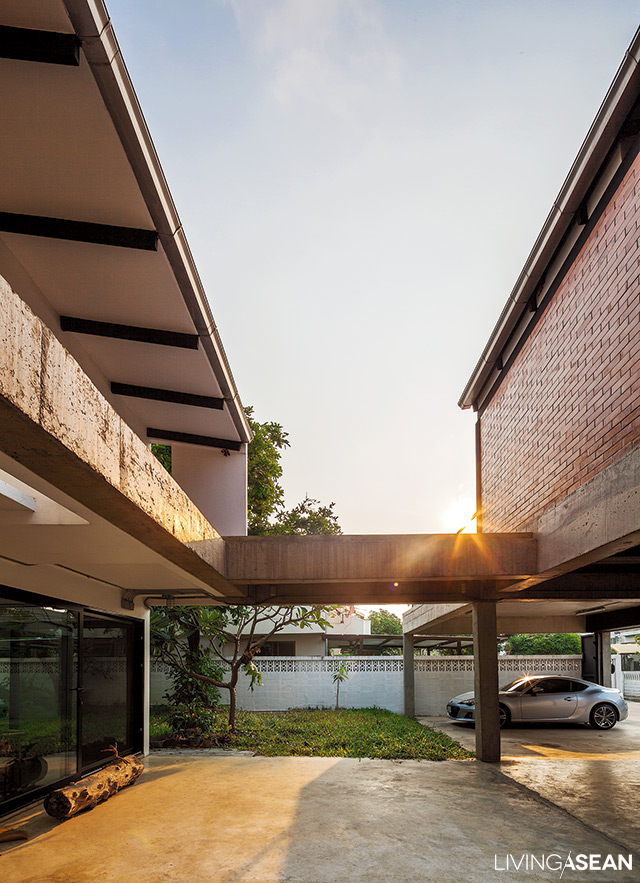 An architect himself, he was the designer and construction supervisor. Since the house was in an old condition, there were a lot of problems: leaks and seepage, rusty pipes, etc., even asbestos tile, now recognized as carcinogenic.
The structure of the house had to be almost completely torn down to its basic frame: pillars, beams, and a couple of walls.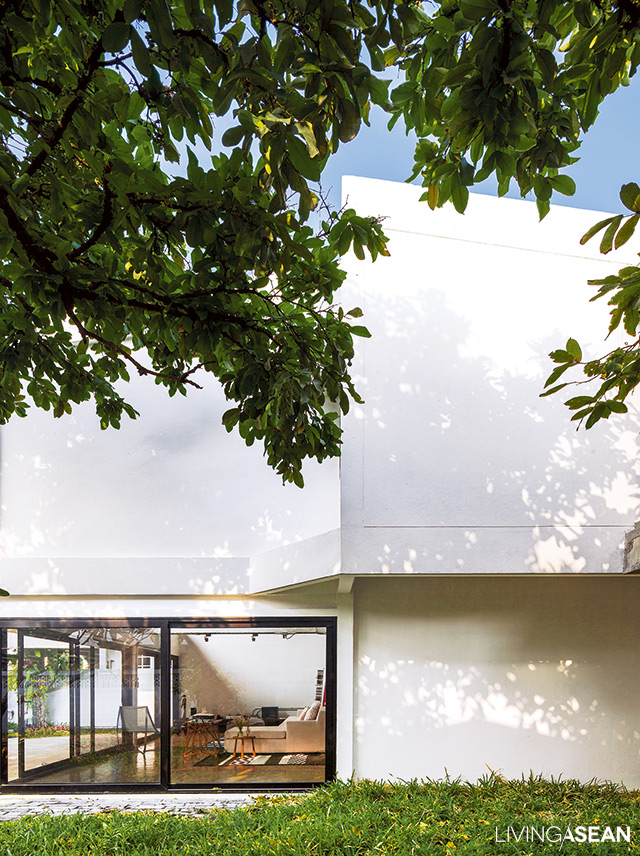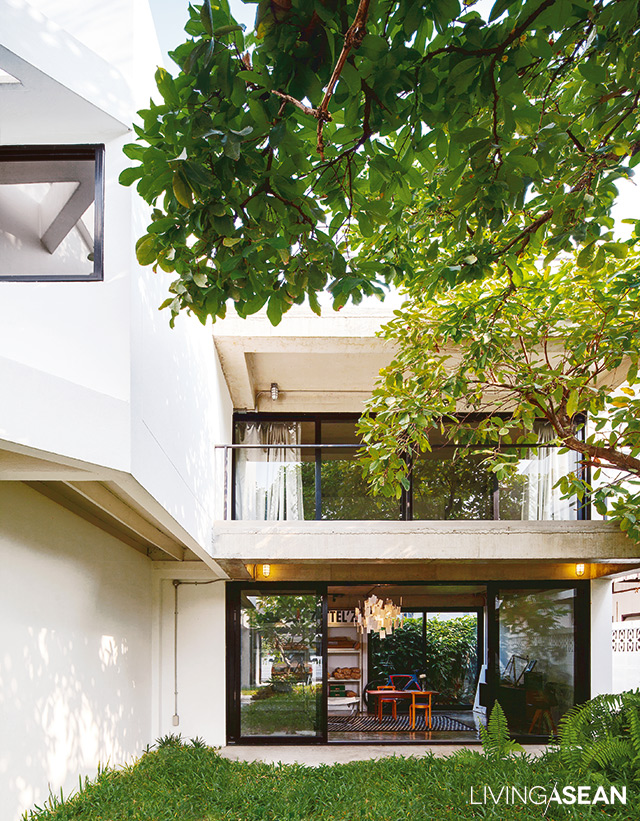 Striking improvements were made to suit Roj's lifestyle in both the new building at the front and the old house at the back. The newly built structure at the front consists of bright orange brick walls with ventilation spaces below.
A former open "tai thun" (the space beneath the stilt) area, half the ground floor, became his own bicycle maintenance shop, with the other half a carport.
On the second floor is a hobby workshop, and above that a roof deck where support pillars are capped with metal plates in anticipation of future additions.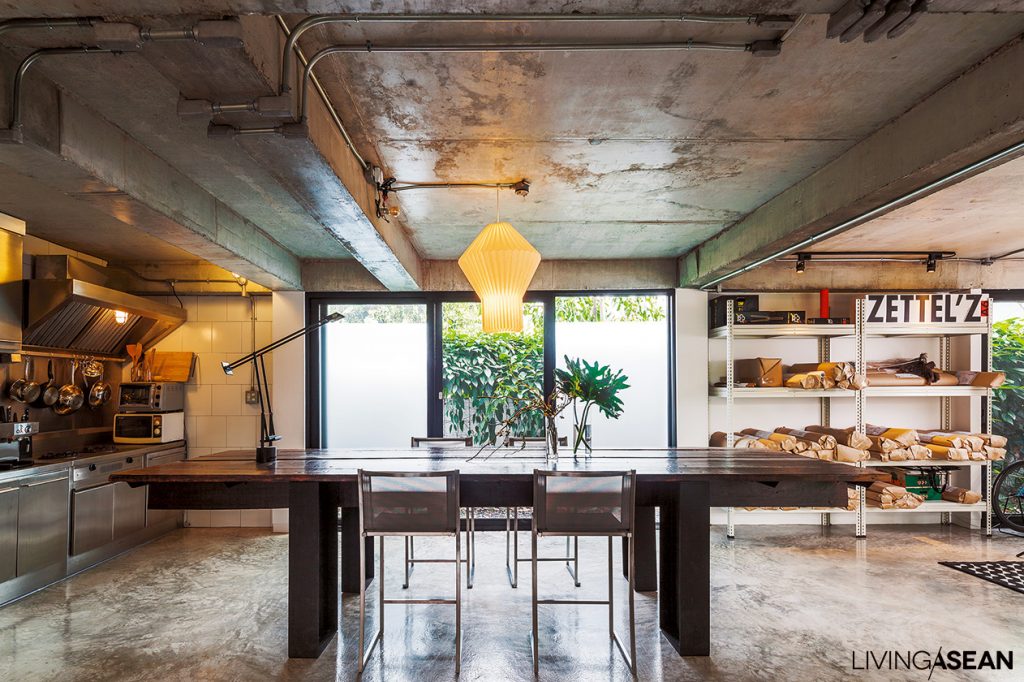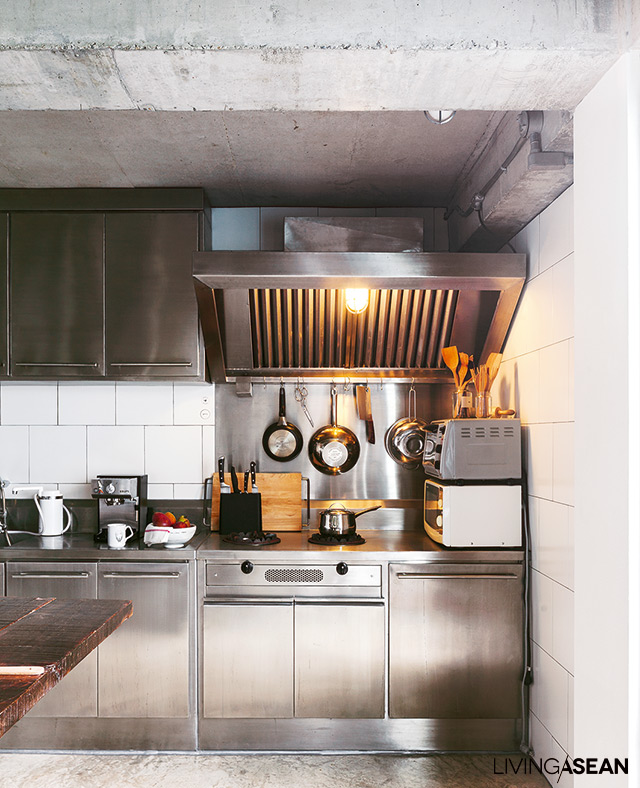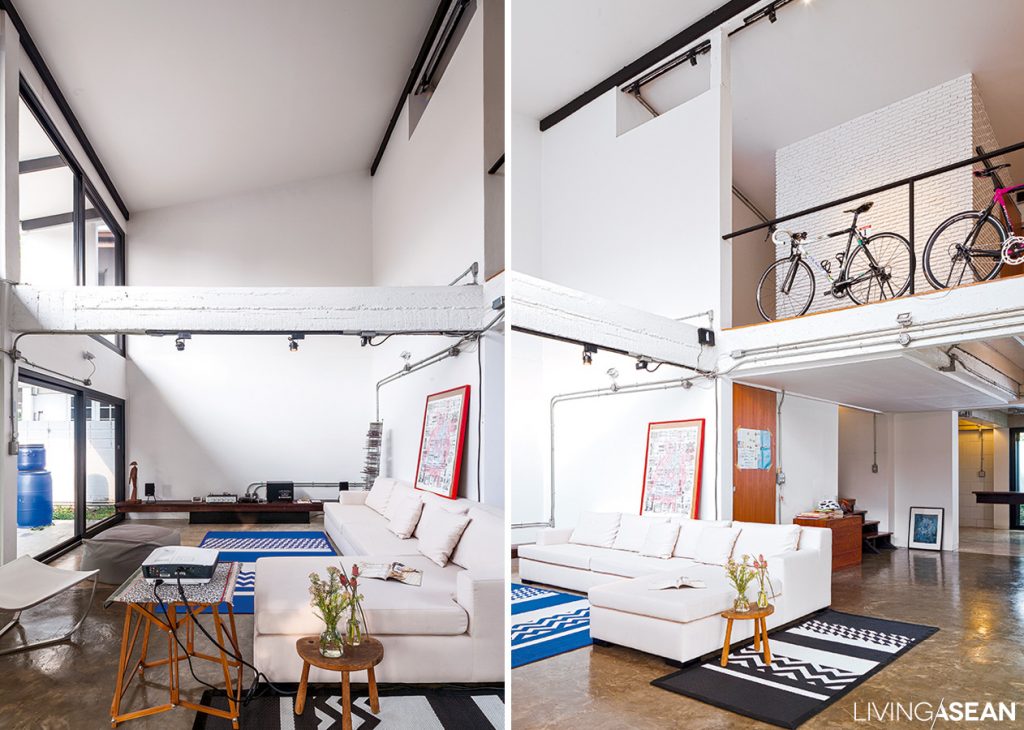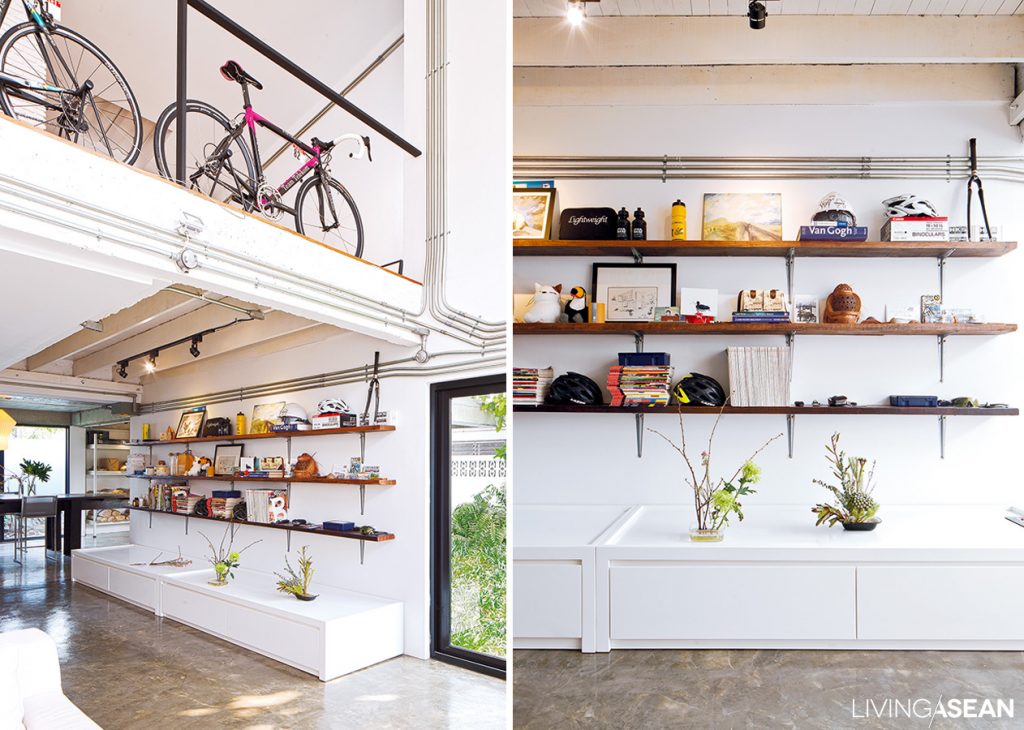 At the back, the 2.4-meter outside wall of the old house was demolished and replaced with tall glass windows all around for a spacious feeling.
Bedrooms on the second floor were removed to create a "double space" area, and a projector was set up behind one wall for full-size movie viewing.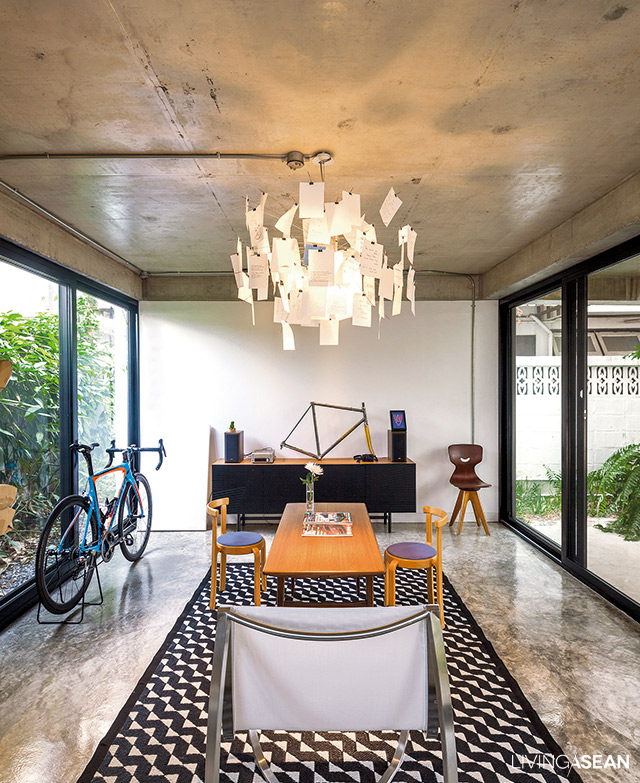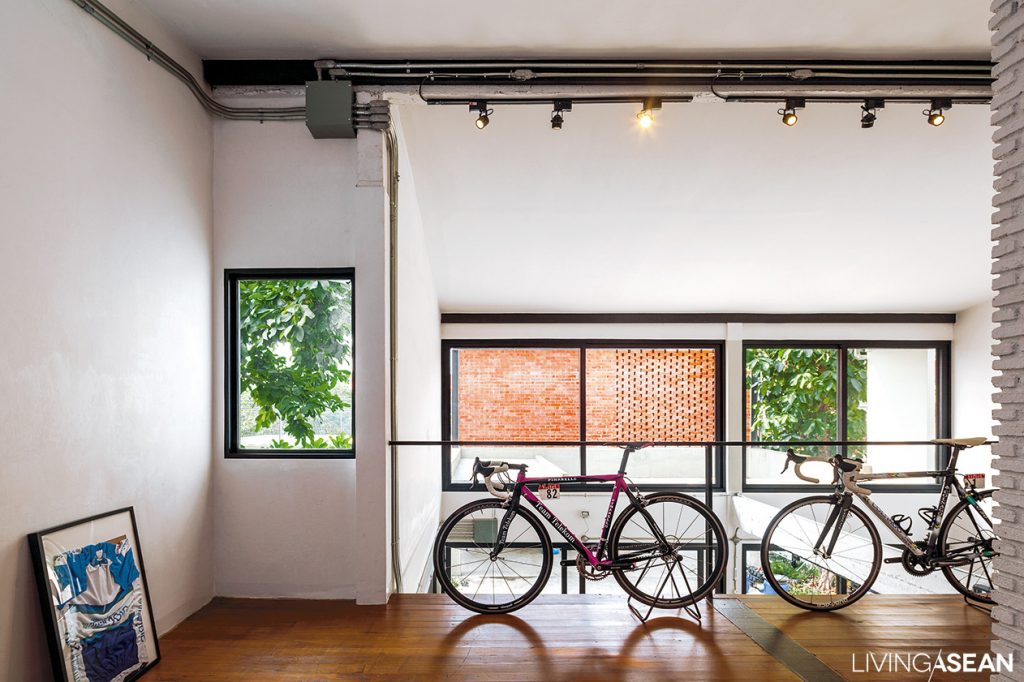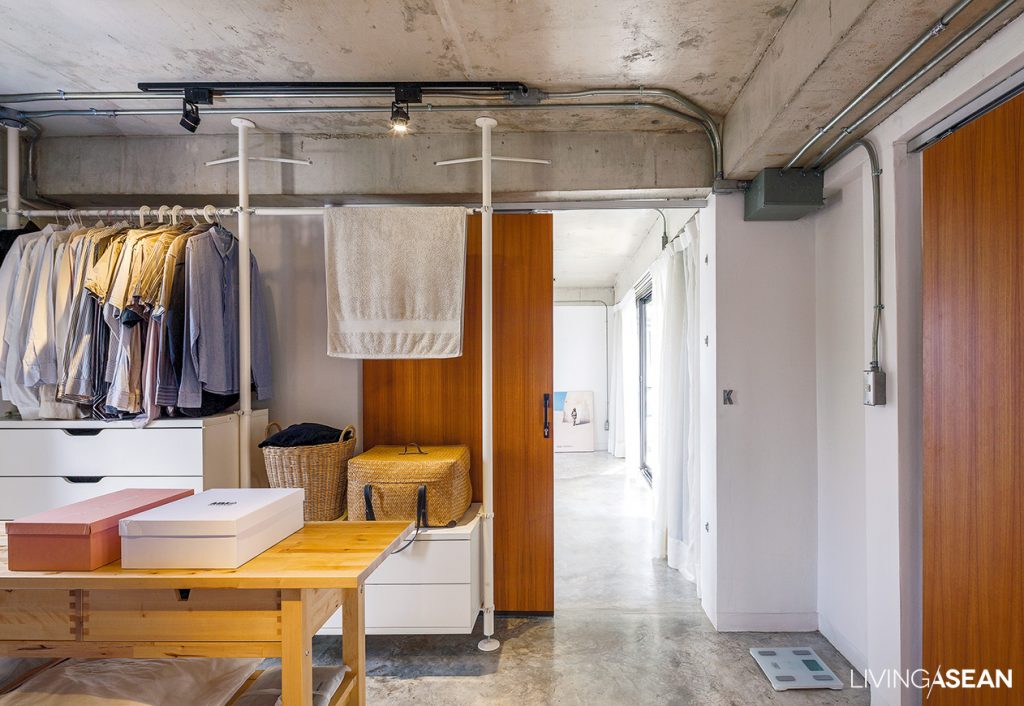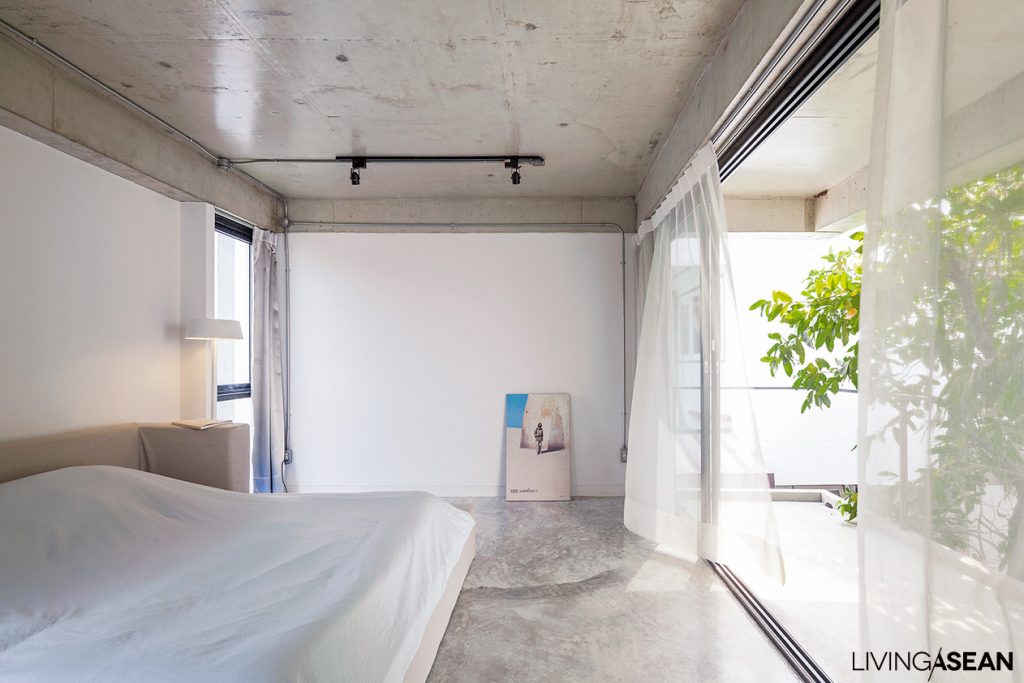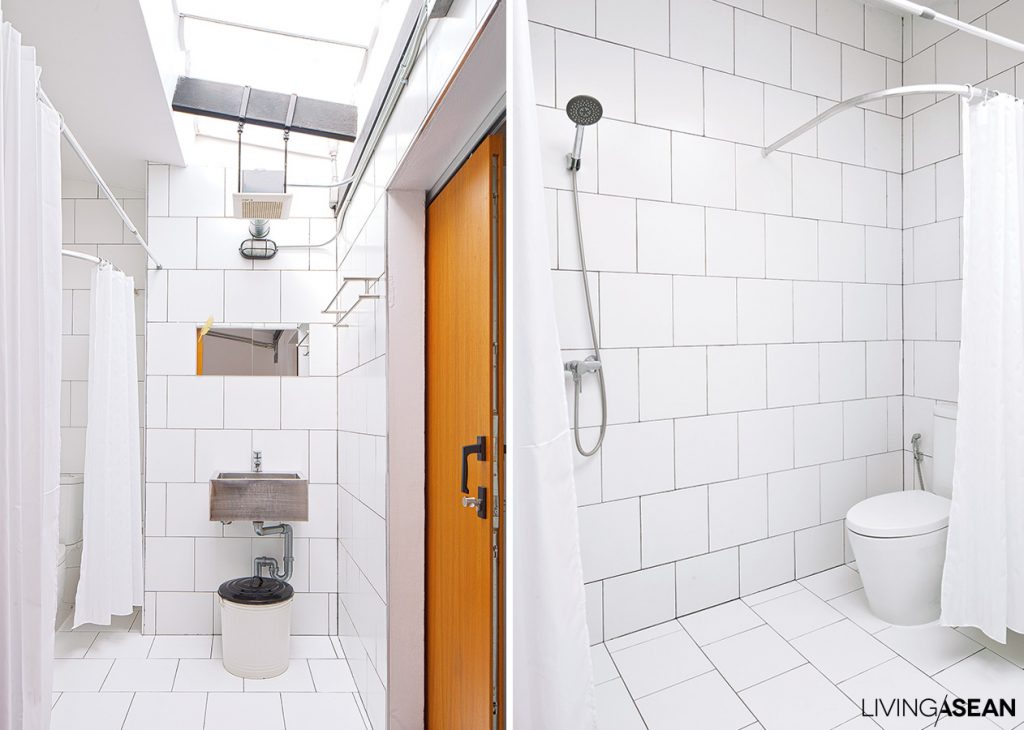 "There were some difficult structural and material design limitations in the old house," said Roj.
"Parts of the old roof weren't able to support much weight, so besides replacing the asbestos with double Roman tile we used metal purlin trusses instead of wood.
"To avoid joint problems where the new roof meets the old gabled one, we used steel-reinforced flat slab concrete, which will be able to hold the weight of future additions.
"Sometimes it's easier and cheaper just to tear everything out," he continued. "But I renovated because I wanted to preserve the memories here," said Roj with a smile.
And so here's a home filled with remembrance, ready to bring present and future memories into the mix.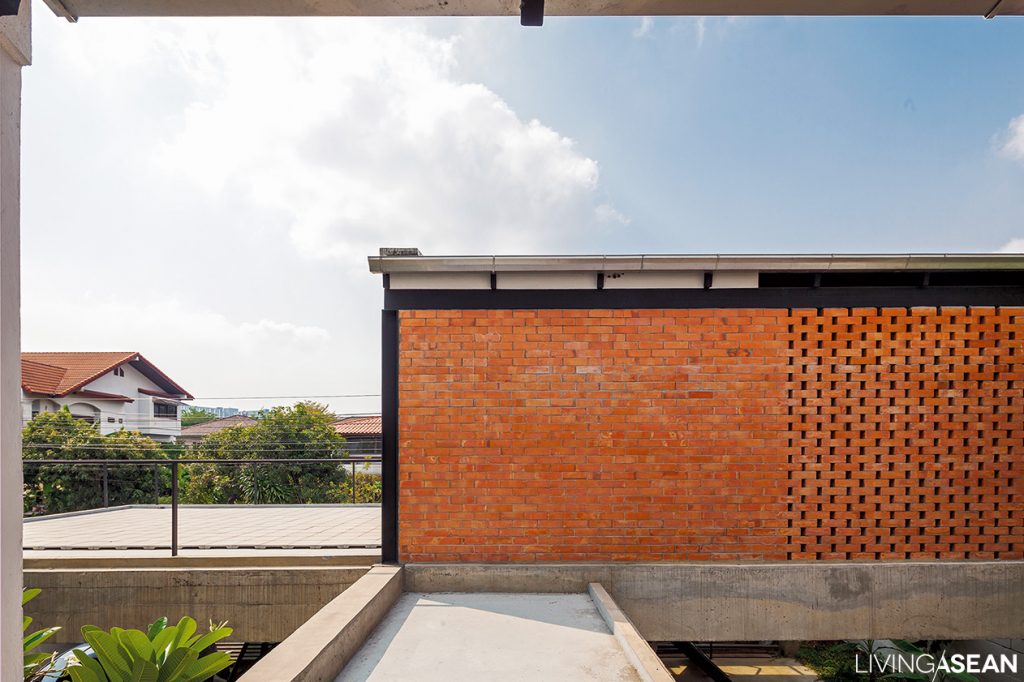 ---
Owner/Architect: Roj Kanjanabanyakhom of Atom Design (www.facebook.com/atom.design.bkk)

---
You may also like…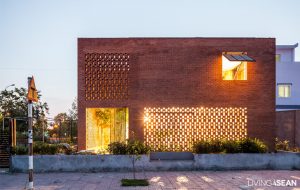 Brick House for a Tropical Climate