/ Story: Nawapat Dusdul / English version: Bob Pitakwong /

/ Photographs: Akira Sato, François Hervy /
This light and airy house with lots of white looks like an optical illusion. Nestled in the heart of Vientiane, it appears to be floating above a lush green oasis with crystal-clear pool water. The beautiful dwelling called "White House" is the work of Saola Architects, a homegrown design studio in Laos.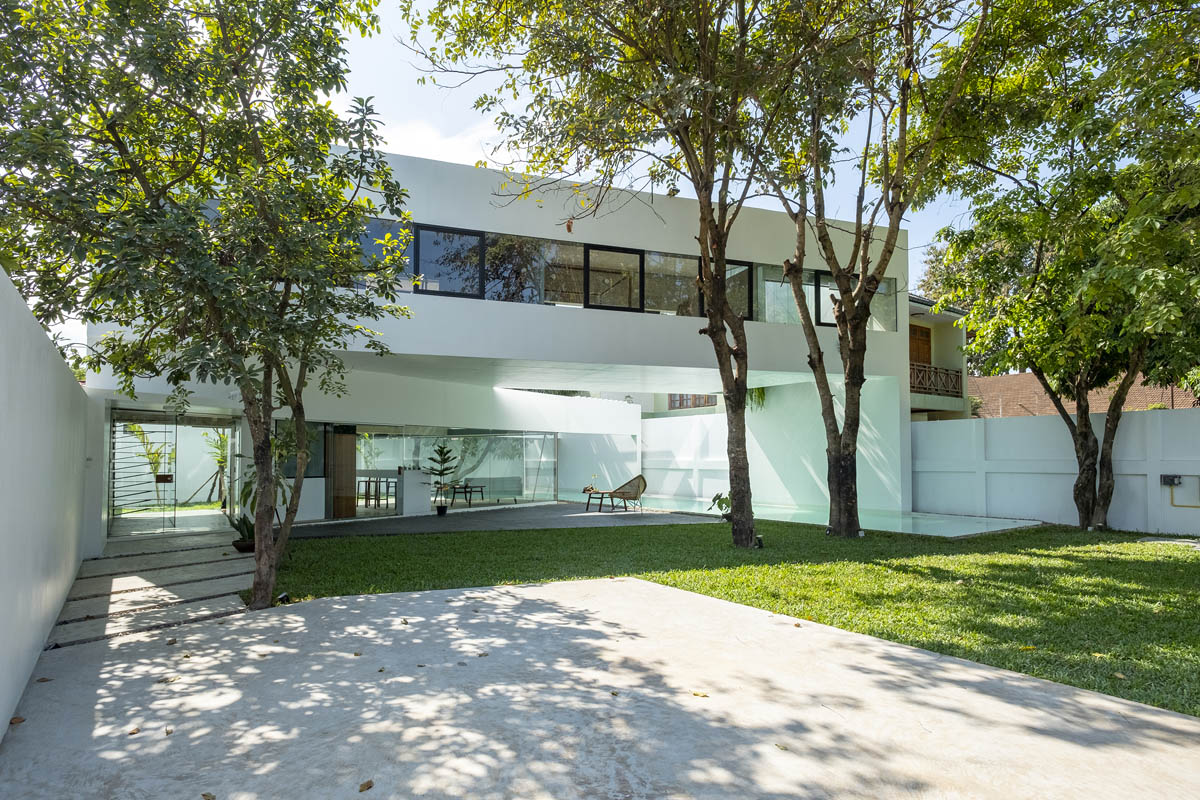 The pastel white house with 160 sq. m. usable internal space sits encompassed by its natural surroundings. As Saola Architects intended, it has the general shape of the letter V. The ground floor is mostly enclosed by glass walls that afford the seamless integration of indoor and outdoor living spaces.
The architects said they got the design inspiration from a vernacular architectural style in Laos. The house plan, which reflects local traditions, has been adapted to make it suitable for modern living. This includes making the interior living rooms bright and airy, and connect to outdoor spaces with no apparent gaps or spaces in between.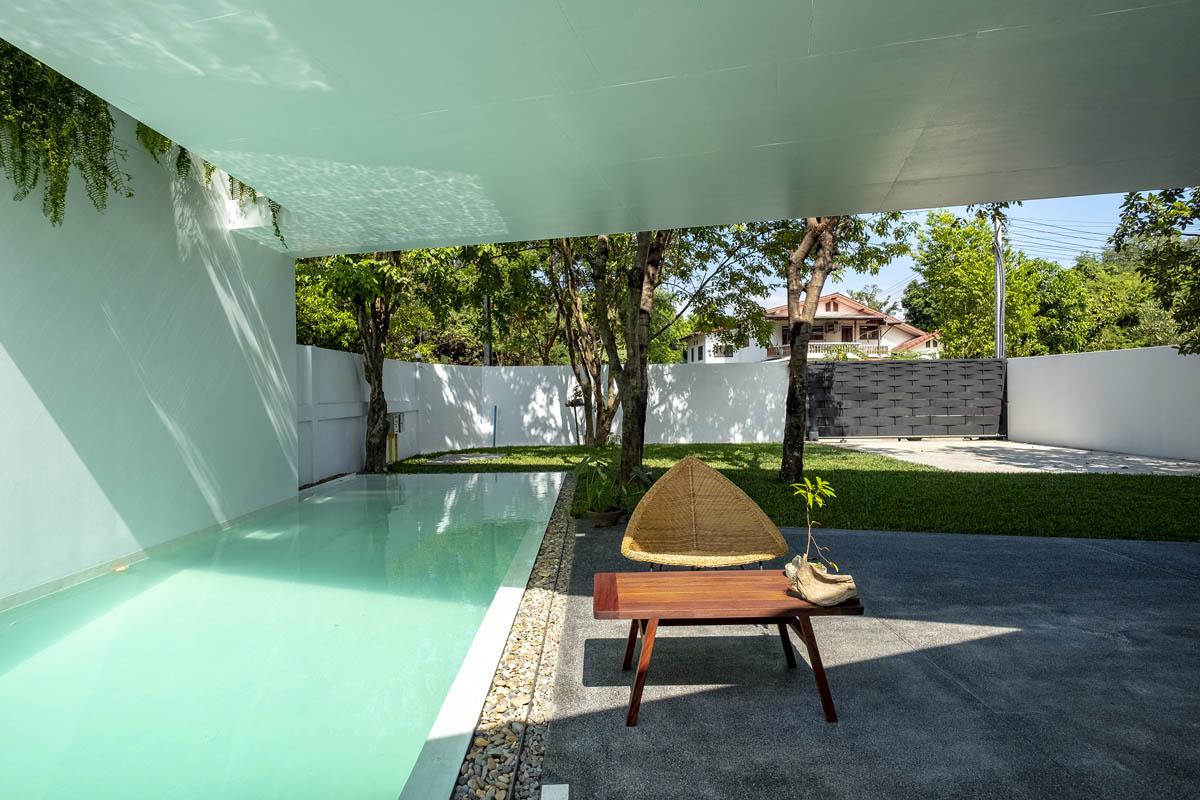 The swimming pool is placed in a straight line along one side of the V-shaped design that in a way is dictated by the appearance of the land.
As time passes, sunlight reflected from the pool puts on a spectacular shadow and light show on nearby walls. Because the ground floor enclosure is made mostly out of glass, only the upper part of the house is visible from afar and seemingly hovering above the landscape.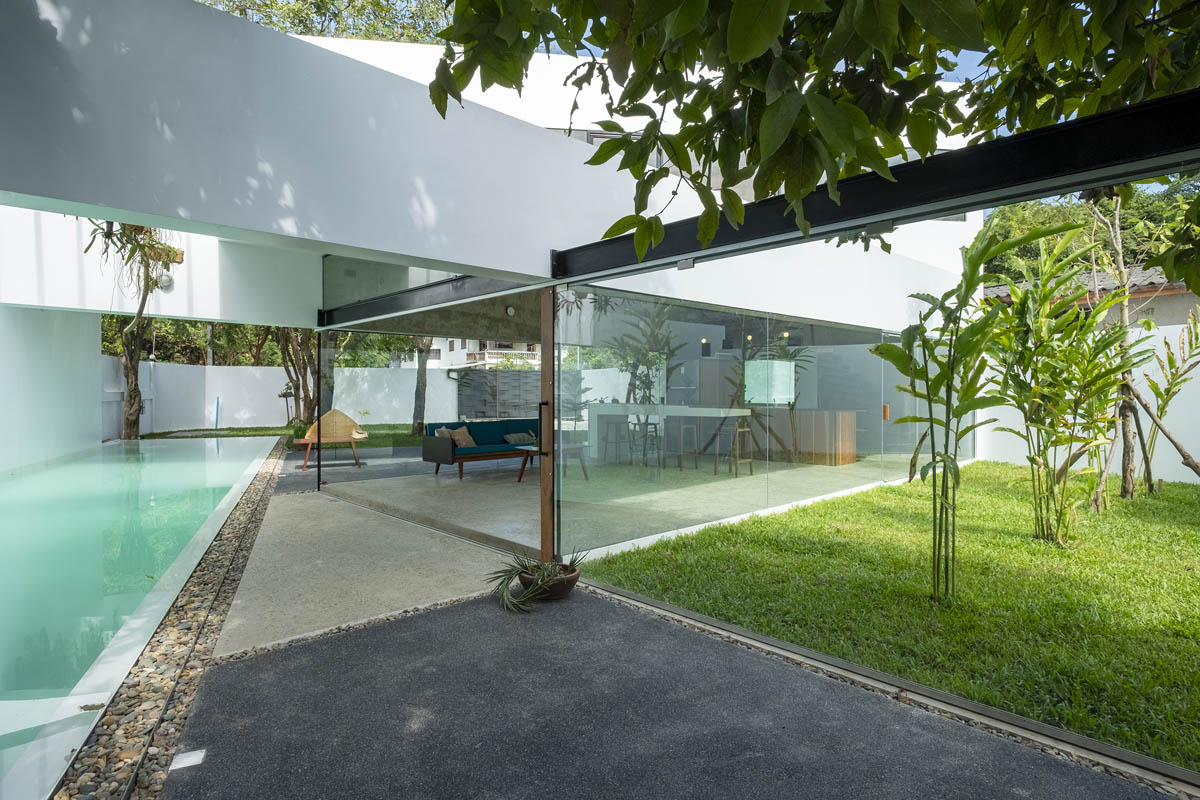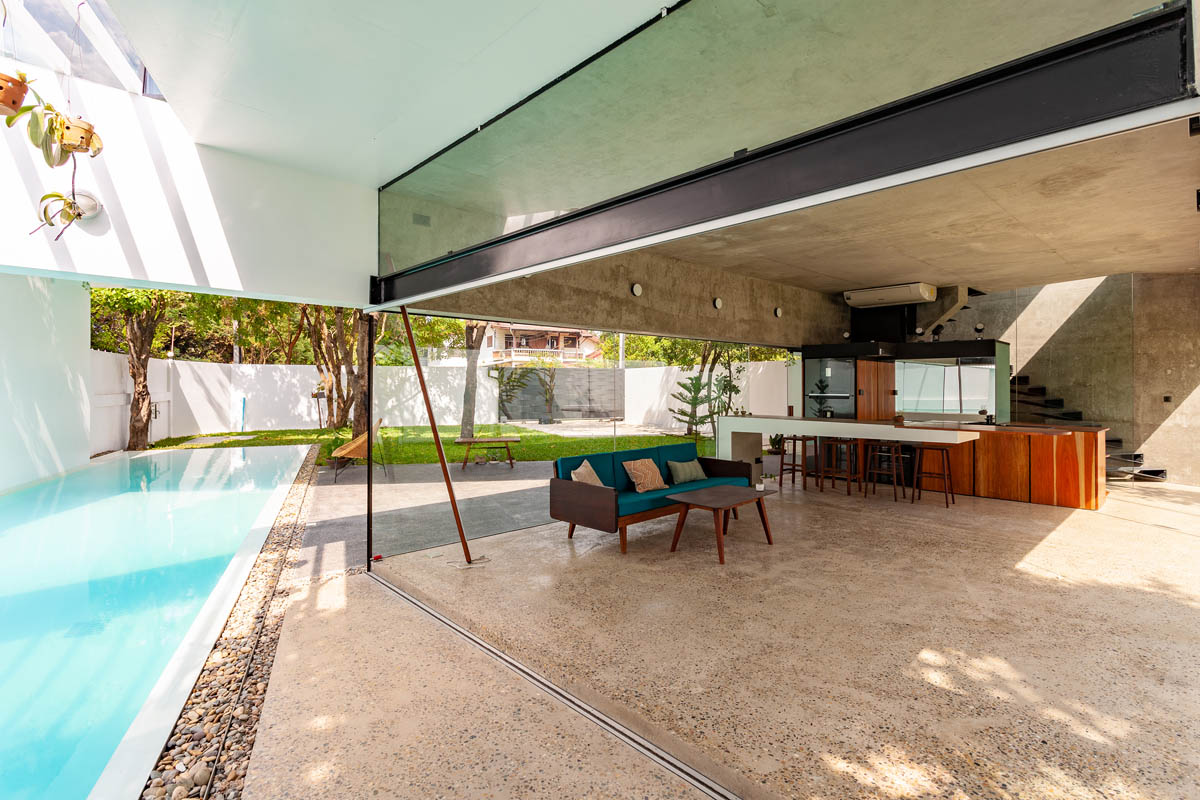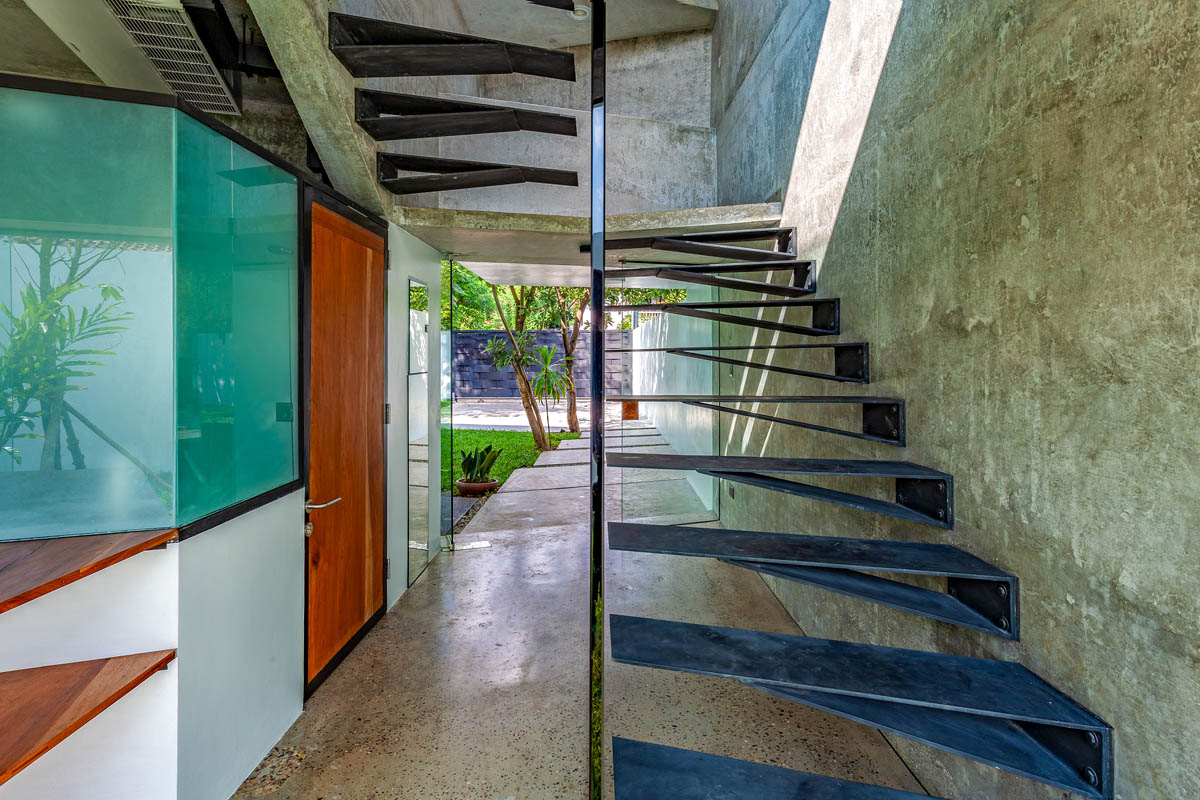 The inground pool provides passive cooling that drives natural air circulation, thereby improving the indoor thermal comfort. As pool water evaporates, air currents carry moisture or water vapor into and out of the room.
As a result of that, the interior is kept cool without the need for air conditioning. The heat gain control makes the house comfortable to live despite a hot and humid climate.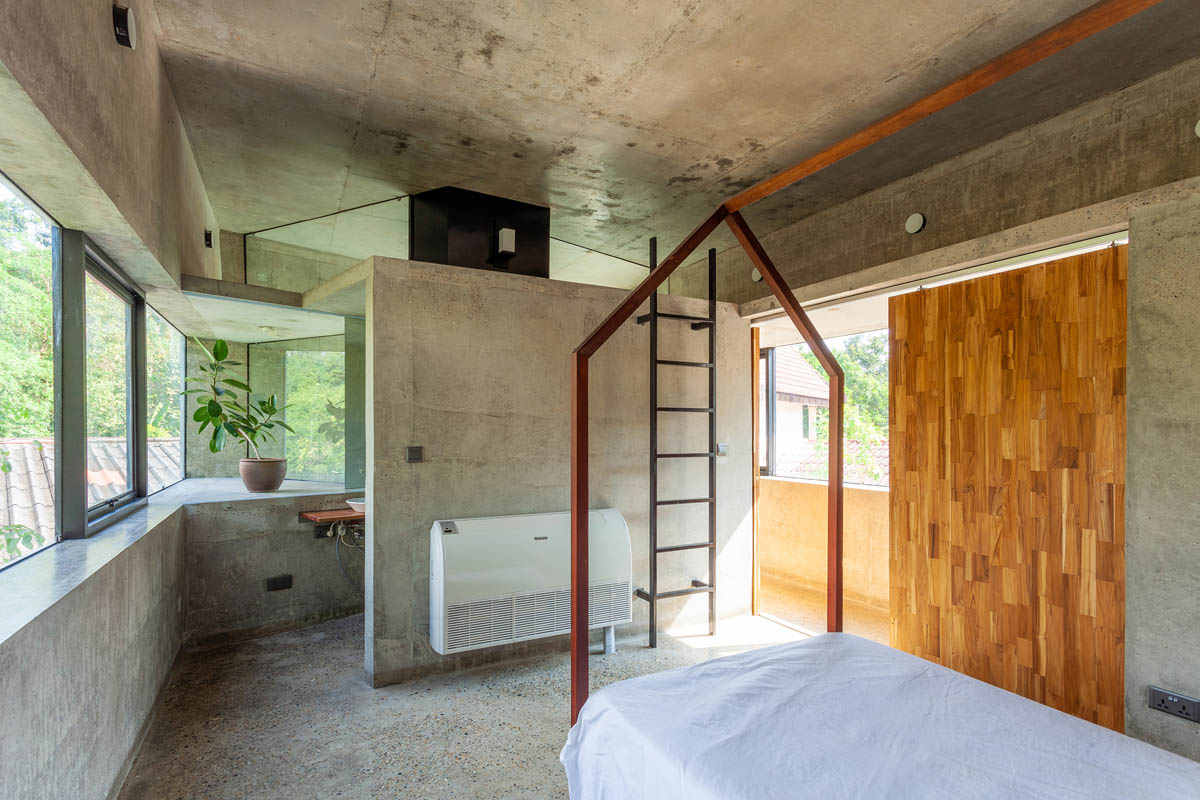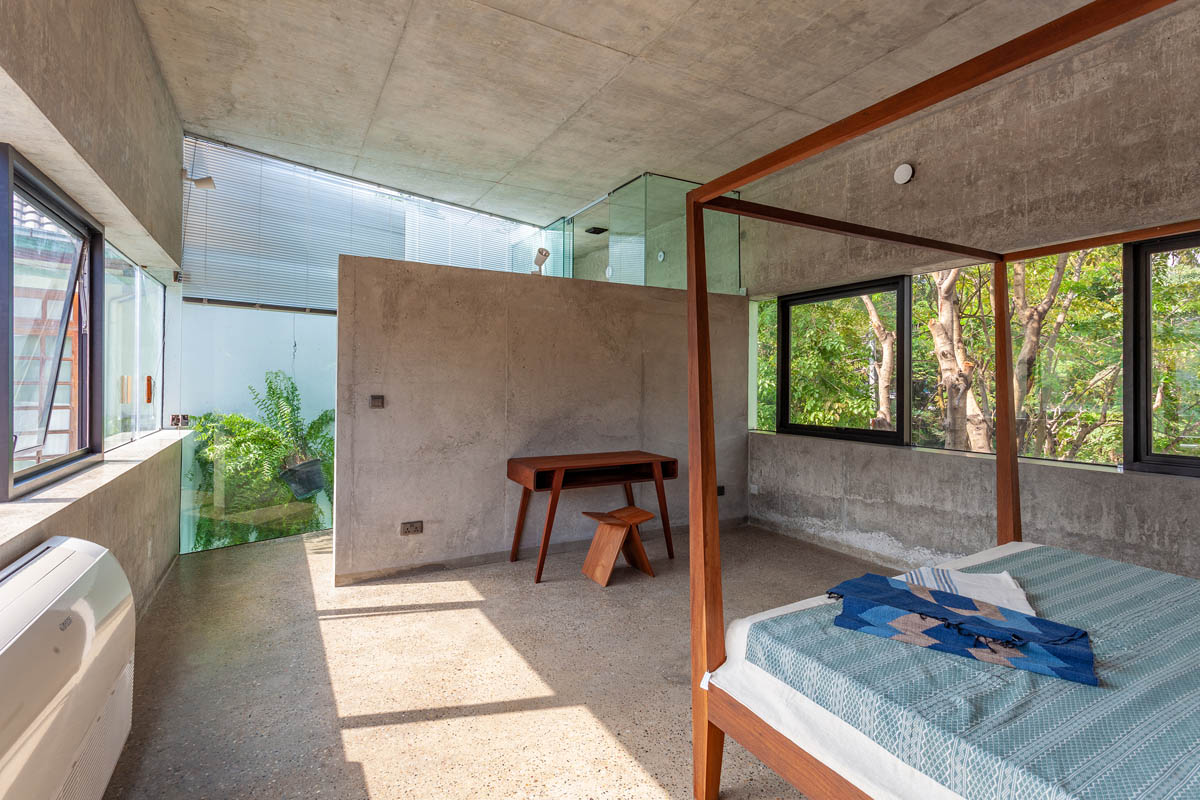 Aesthetically, the house is a mix of bare concrete on the inside and lots of white paint on the outside. For an improvement of the indoor climate, wood is the main décor material for its ability to provide a soothing ambience, especially in private areas on the second floor.
By and large, the seemingly floating house is poetry in motion when kissed by the sun. It's spacious, airy and bright thanks to open floor design, plus windows that allow plenty of natural light and good ventilation all year round.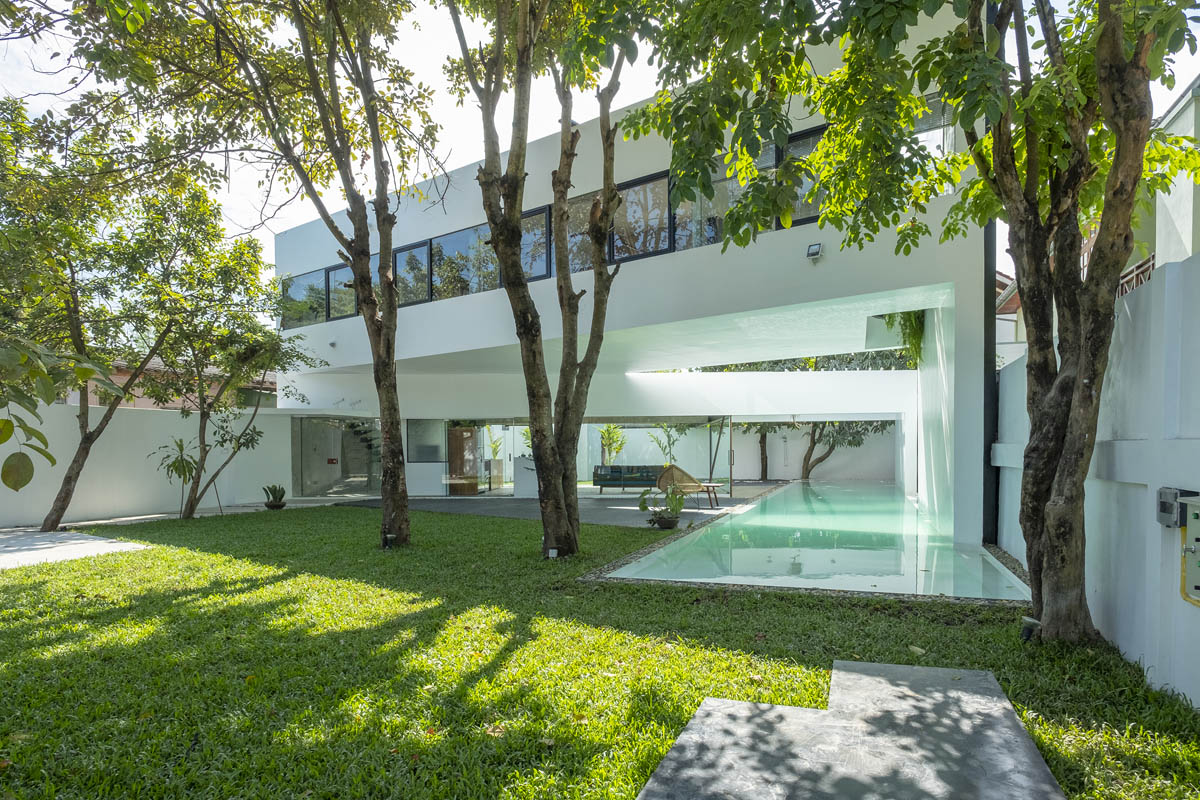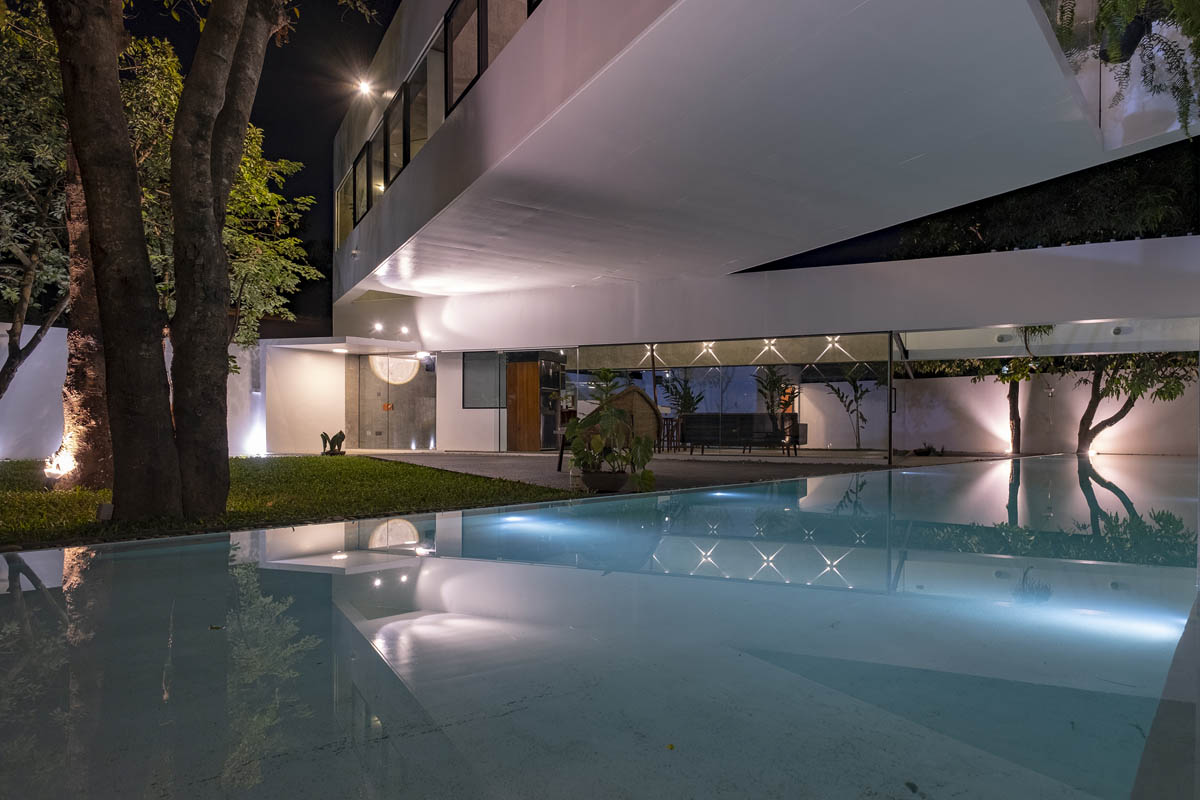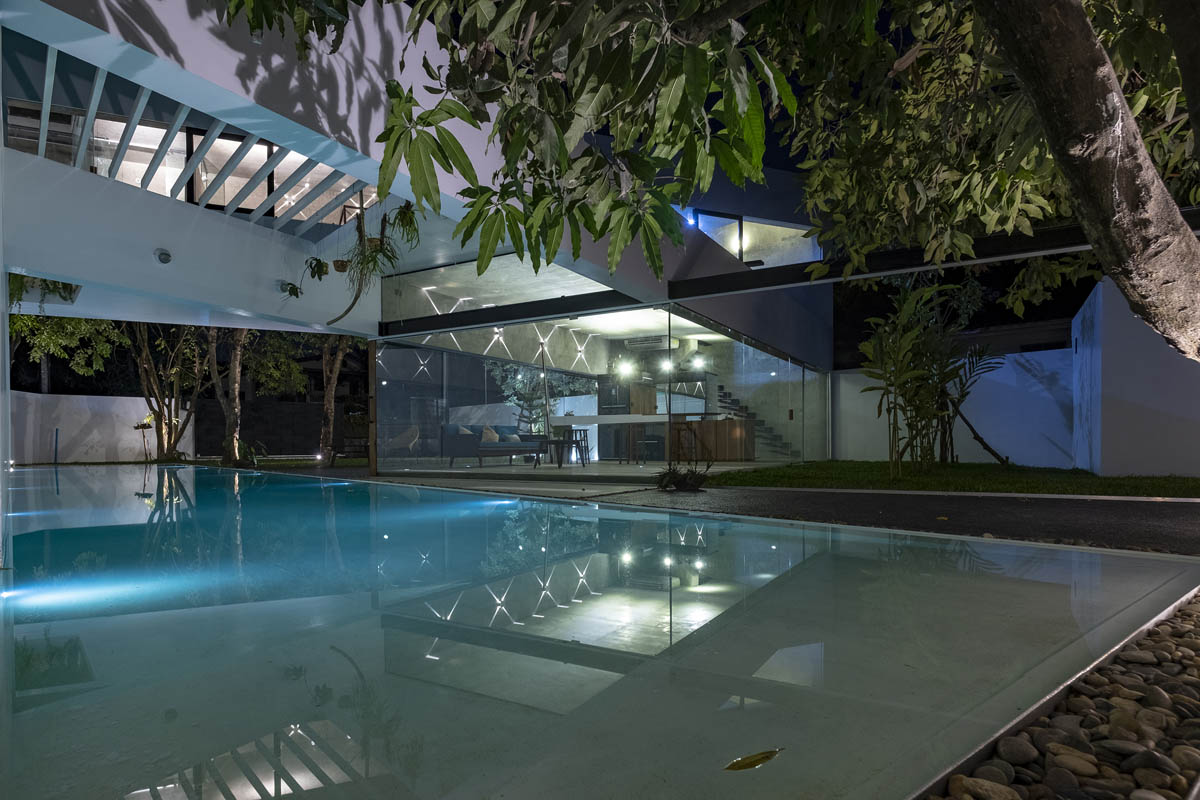 ---
Architect: Saola Architects
Furniture and Décor: Birds Follow Spring

---