After construction finished on this chic, modern loft-style steel home, the owner built three more future homes for his sons, with a connecting garden in the middle.
/// Thailand ///
Story: Wuthikorn Suthiapa /// Photography: Tanakitt Khum-on /// Design: Mee-D Architect Co., Ltd. by Piriya Techaratpong and Pawit Chuankumnerdkarn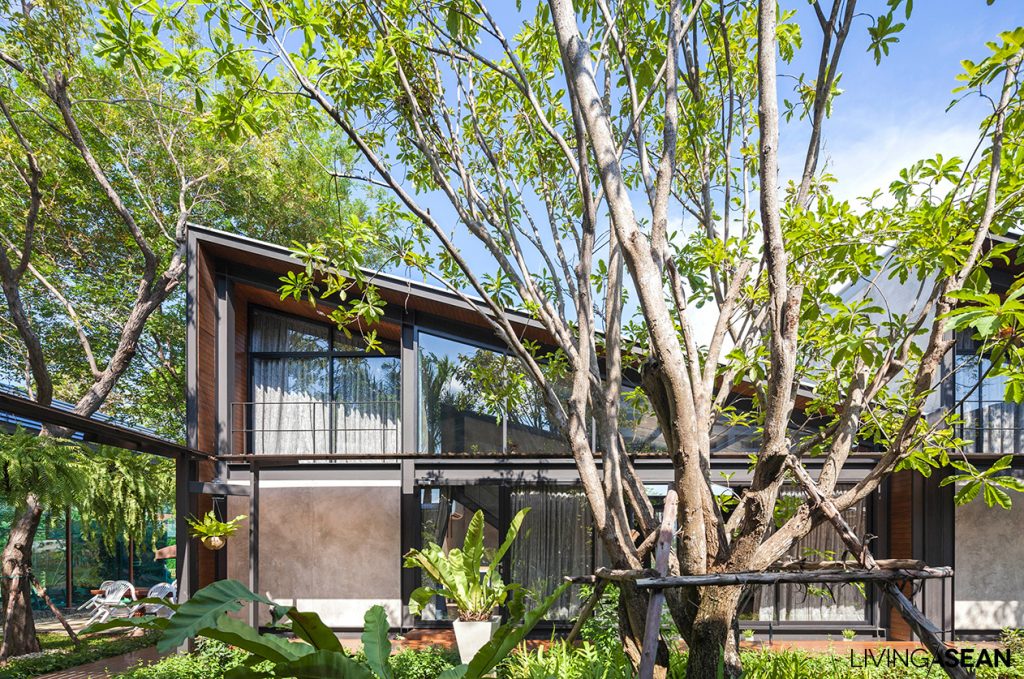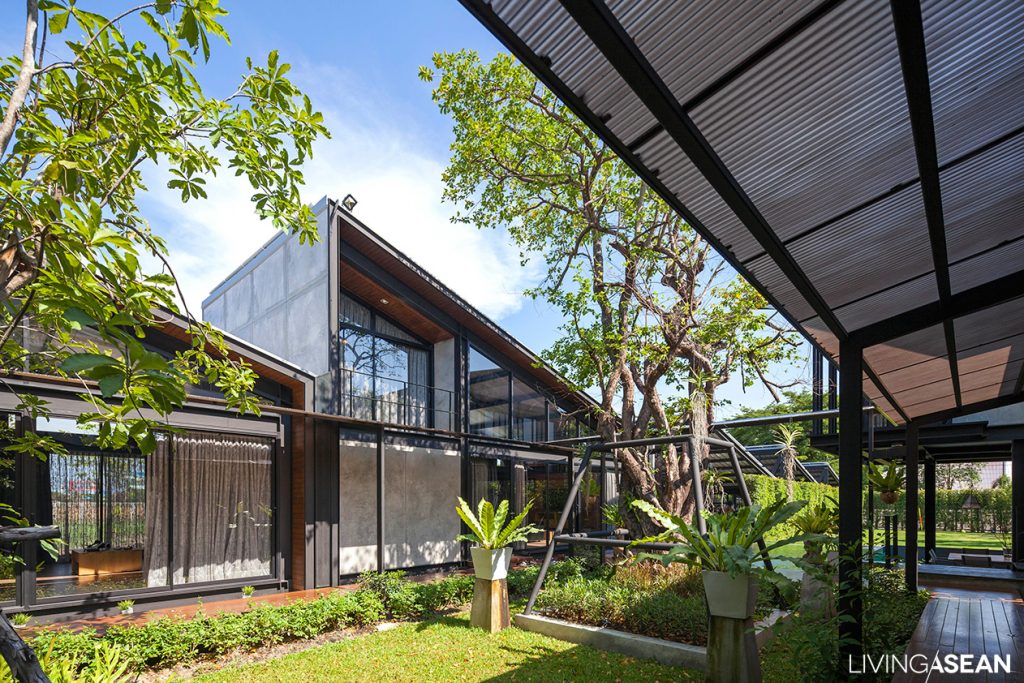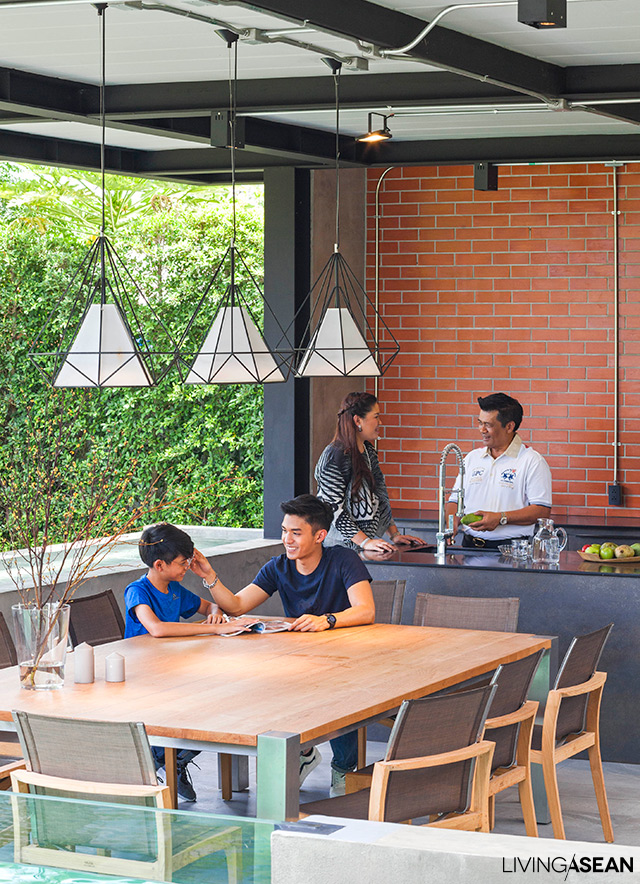 In earlier times, as families outgrew their homes Thais used to build more houses on the same land, but this tradition has been disappearing. Nowadays, grown children move away into single-family houses of their own. In this case, though, Manit and Yanrak Manithikhun decided to build future homes for their children on their own property.
"We knew our sons would want their private space, and we had plenty of land, so we built right here. The three new buildings include one common house where the whole family can get together. It's for entertaining guests, too. And I wanted an herb garden. Thinking forward to retirement!" said Manit.