Right in the middle of a field in Ang Thong Province stands a single-storey house that has become a community point of interest, built with his own cash by a 73-year-old youngster.
/// THAILAND ///
Story: Patsiri Chot /// Photography: Soopakorn Srisakul /// Design: Teerachai Leesuraplanon /// Style: Somboon Kringkrai
Owner Chamnan Chatchawalyangkul says, "At my age, I really needed to make this happen while I was still strong enough to get around. I don't want to be a burden on my kids when I'm not so capable anymore, living in a cramped room with them worrying about me all the time. I needed to plan in advance to have a house where I can take care of myself. And the house will eventually belong to the kids anyhow."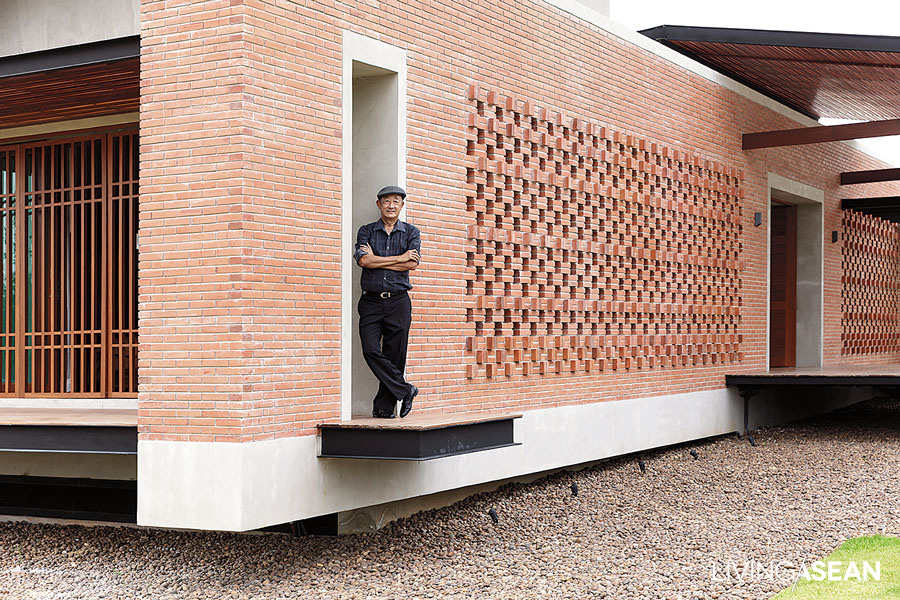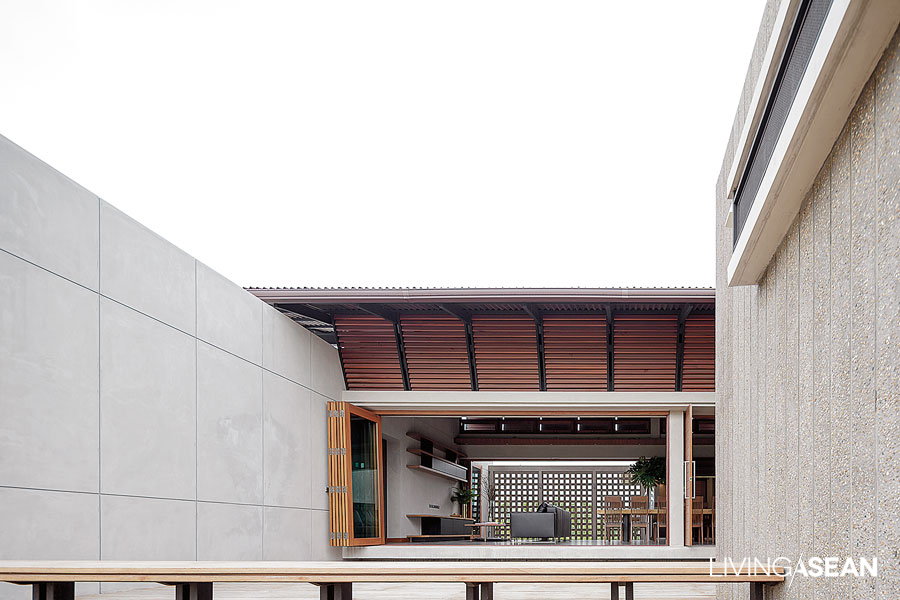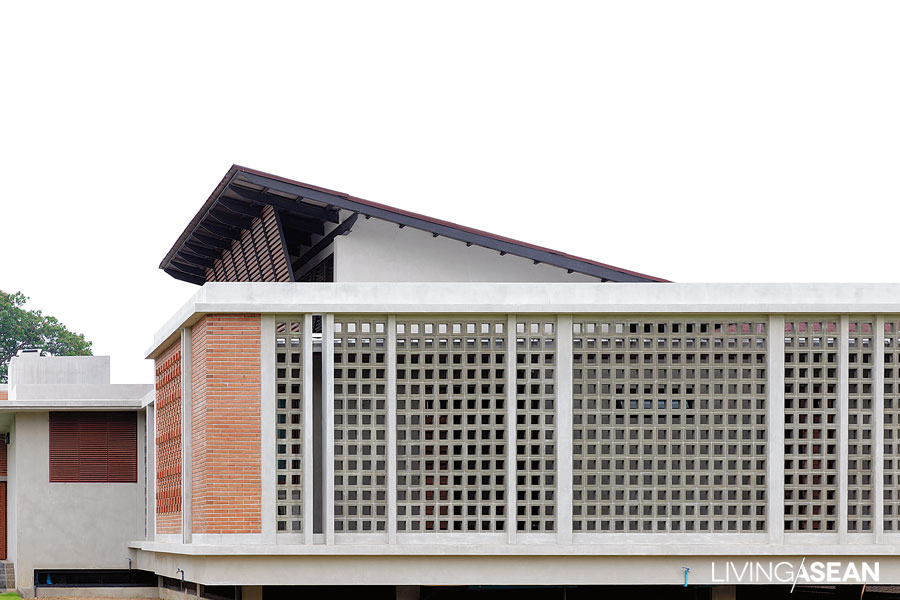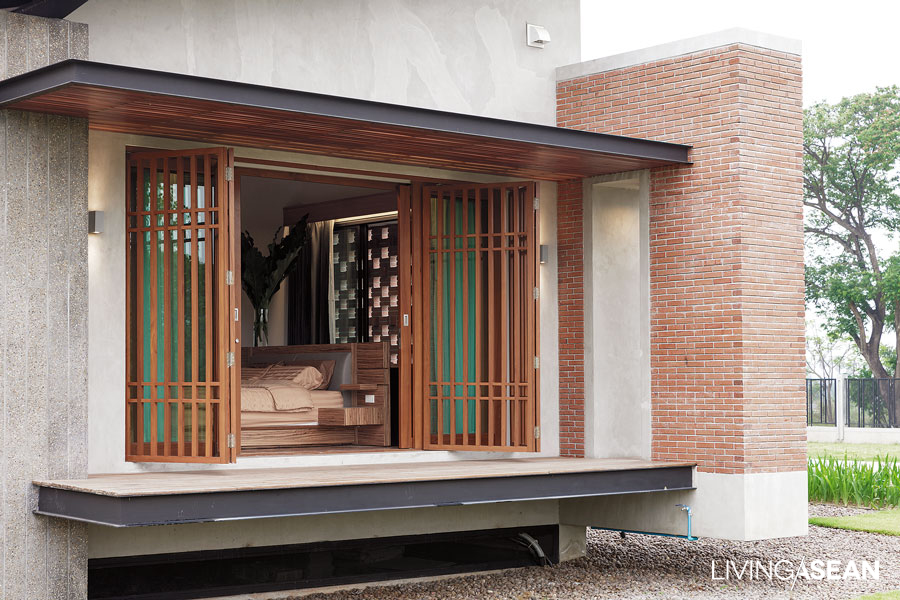 Chamnan's design is spare and open, with excellent ventilation. With everything on the same level, each room is accessible by wheelchair. One special place is a karaoke room for him and his friends. Architect Jim (Teerachai) Leesuraplanon tells us, "Chamnan said he'd always lived in a rowhouse, a limited, safe space. Some people might want a house in the middle of an open lot to be open all around, but I think about safety, too. This is why we put the brick wall in front, and the iron bars, barriers that still allow light and air to pass through. I'd summarize the design I had in mind with the three words 'balance,' 'blend,' and 'believe,' expressing a balanced life, cause and effect, and faith."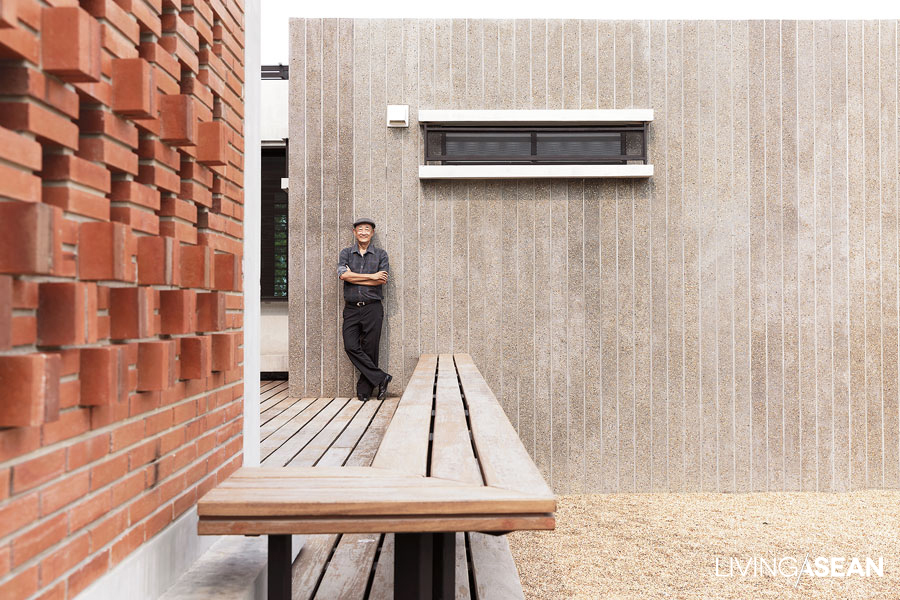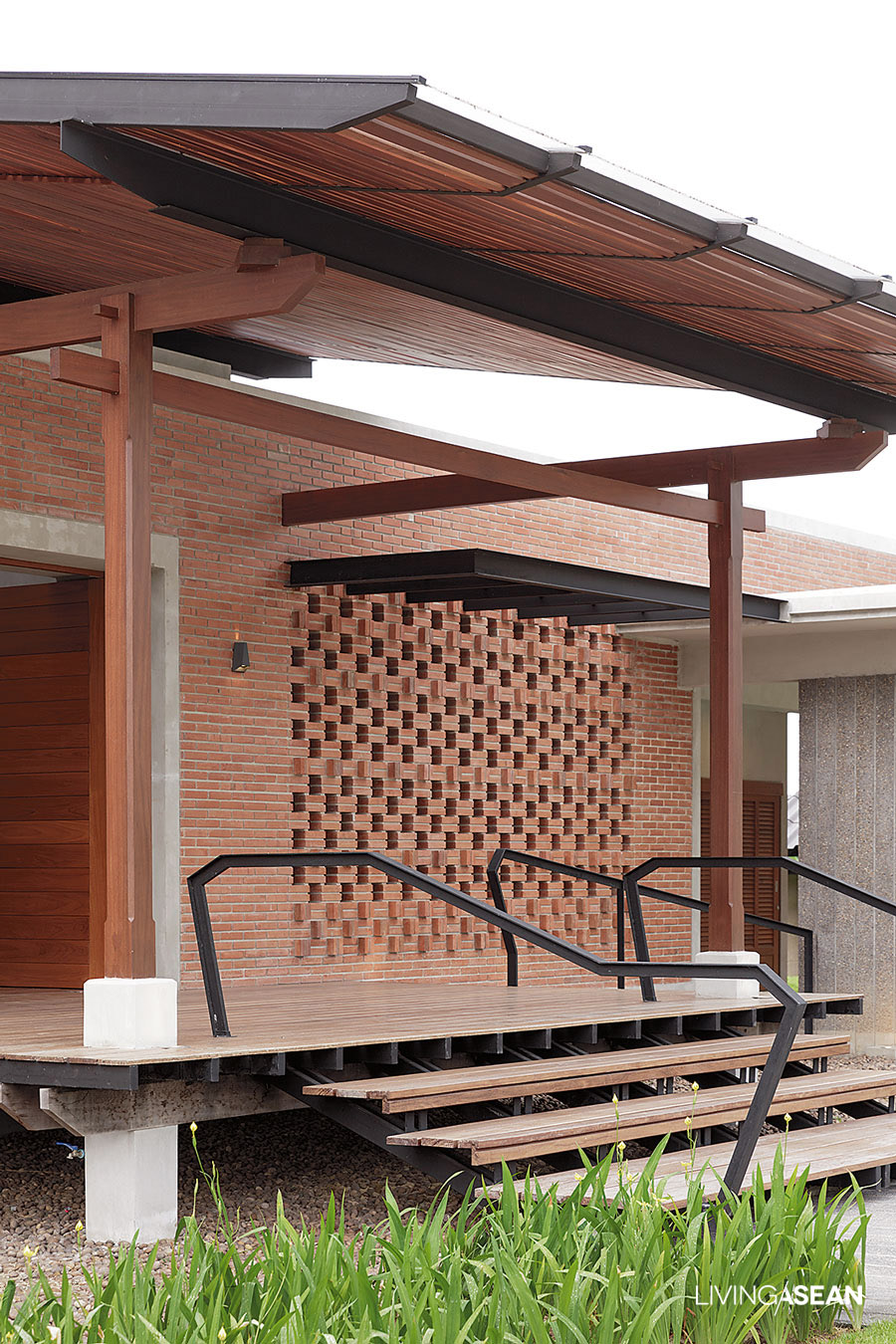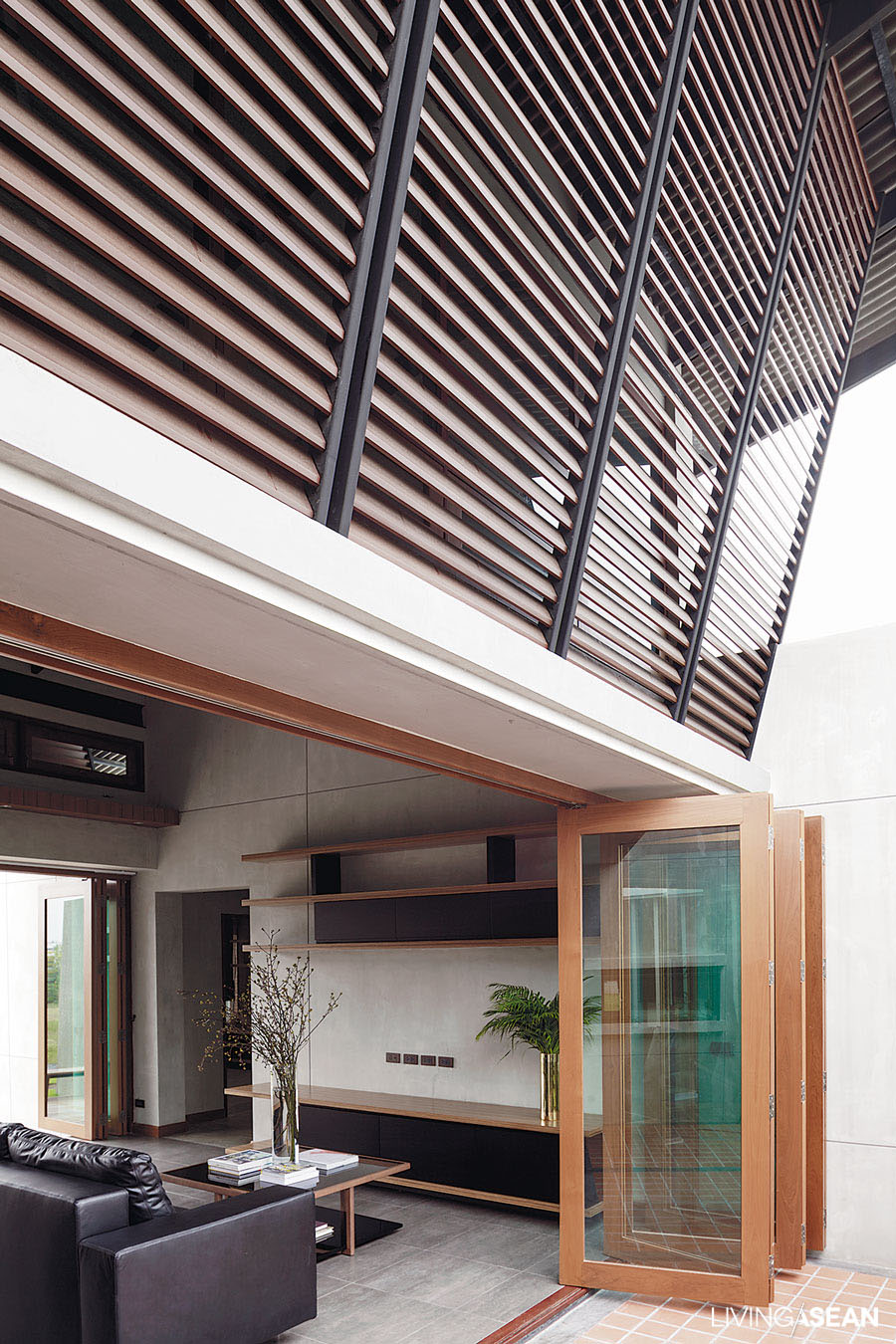 Standing in a rural field with a road in front, the house opens out on a rubber tree orchard in the rear. Simplicity is the foundation of the design: a balance between vertical and horizontal lines and surfaces, no nooks or ridges to collect dust, and elemental materials such as concrete, wood, metal, brick, and gravel. A metal frame lifts the roof at an angle to break the force of the wind. The floor is raised above the ground, facilitating maintenance work on utility systems beneath. The front wall is a striking display of BPK brick, a local Ang Thong material, laid in a unique arrangement to create beautiful patterns of light and shade, with an additional layer of sliding glass windows for safety. Around the house is laid a path of river gravel, so someone in the house can easily hear a person walking outside.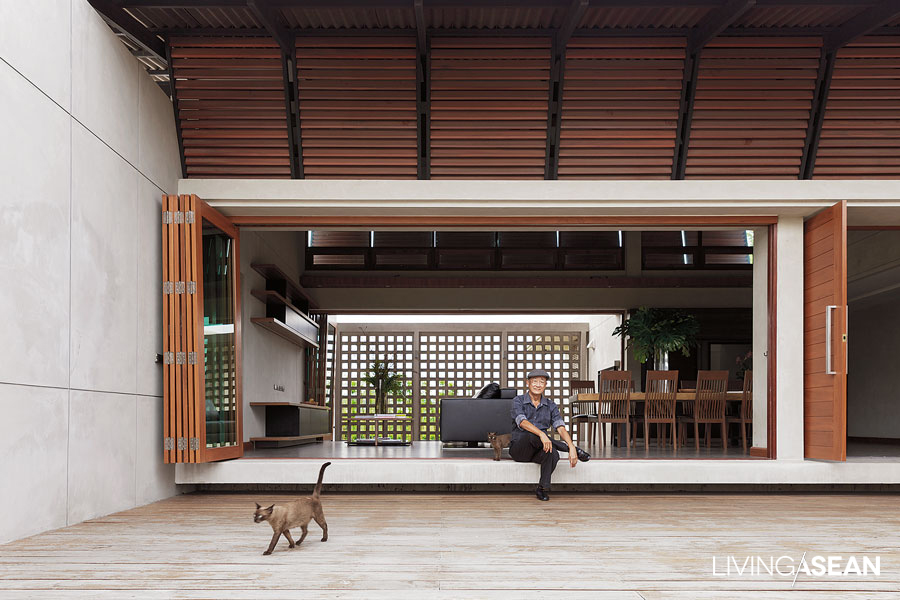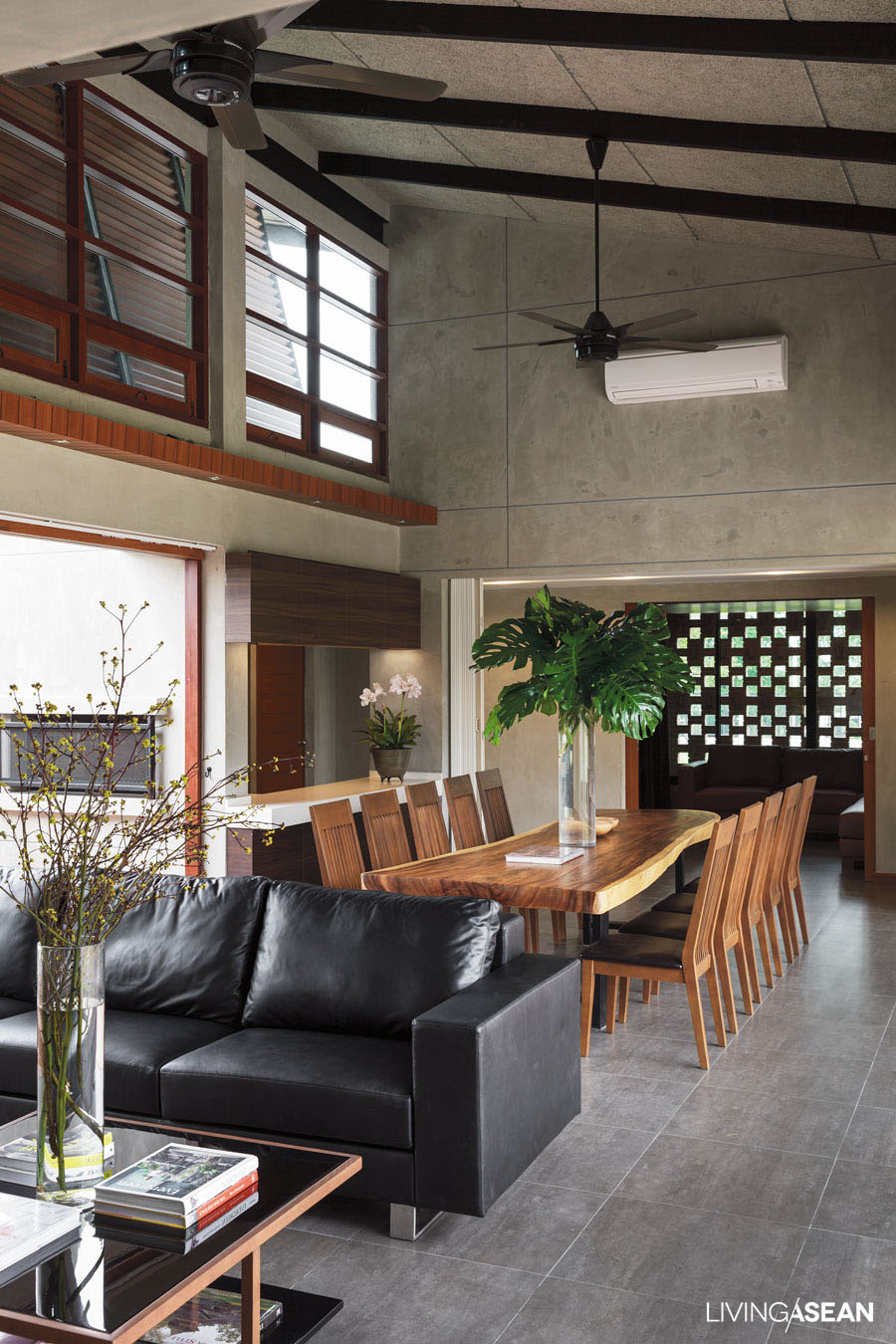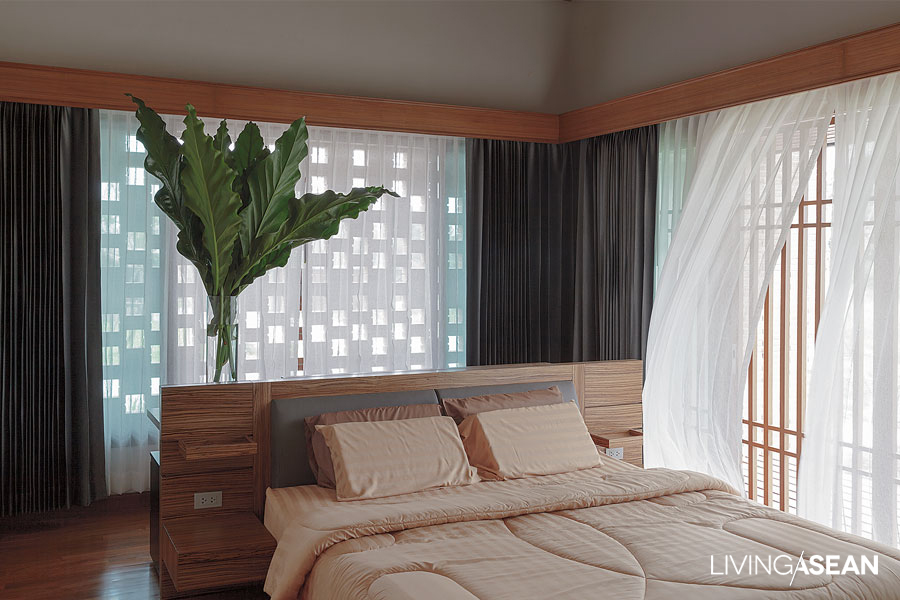 The big central living room is a great place to relax, but the real heart of the house is the big porch. When the folding doors are opened, the room opens up, and it's much like an old-time Thai house, with the added benefit of a great view of the gorgeous rubber forest, just as the original design envisioned.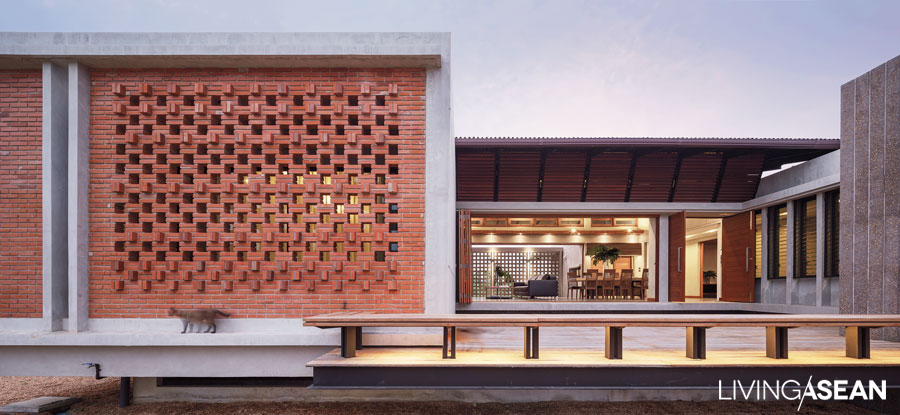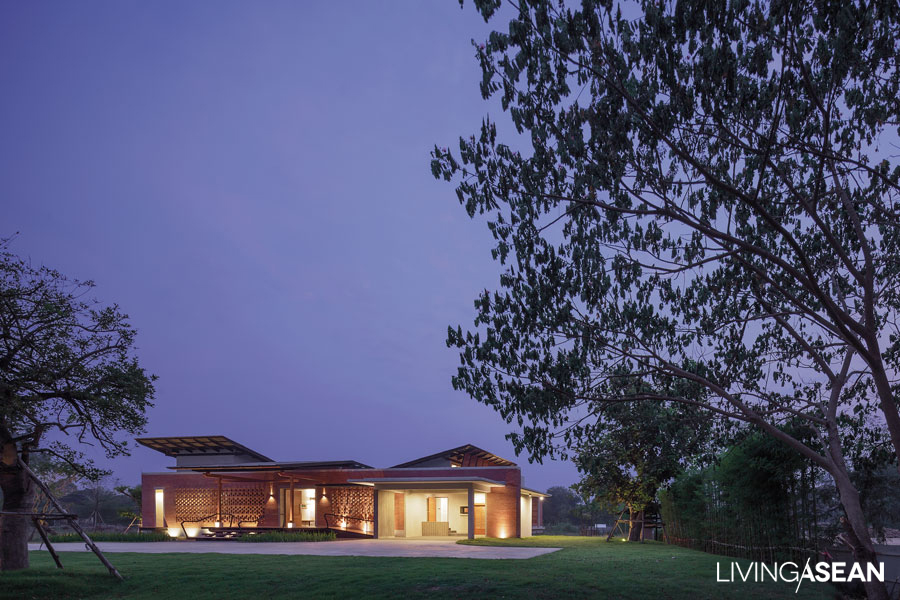 Link: www.baanlaesuan.com/112376/houses/balance-blend-believe/