Cold black steel may not seem an obvious pairing for green plants, but one award-winning architect has matched the two in a unique and impressive way.
/// Thailand ///
Story: Monosoda /// Rewrite: Phattaraphon /// Photography: Nantiya, Jirasak /// Owner/Designer: Suriya Umpansirirat
"Steel and the natural world present an interesting conflict to me," said Suriya Umpansirirat, winner of the Silpathorn Architectural Award and owner of the design studio Walllasia. "My childhood home was a rice mill in Phatthalung. I grew up playing 'fix this, fix that' in an industrial plant, but set in the midst of trees my father had planted."
Adding to his compact two-storey house he used a unique design based on childhood memories. The rawness of the black steel comes across as part and parcel of nature, meshing easily with the green leaves all about. Structural lines here are simple and straightforward, but full of architectural finesse.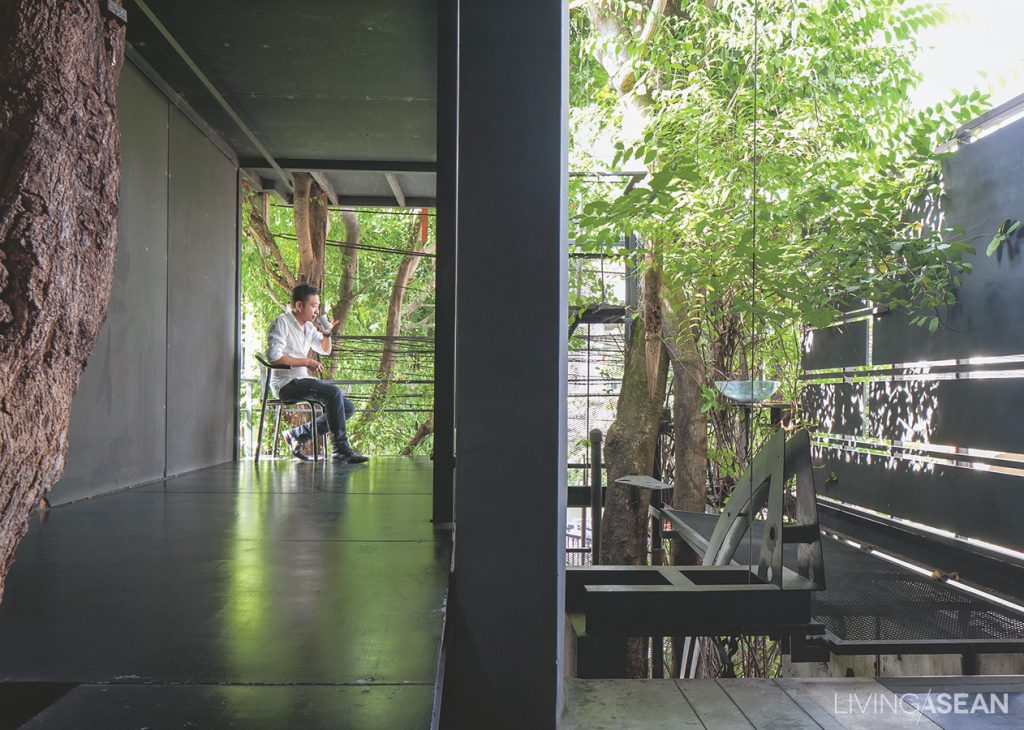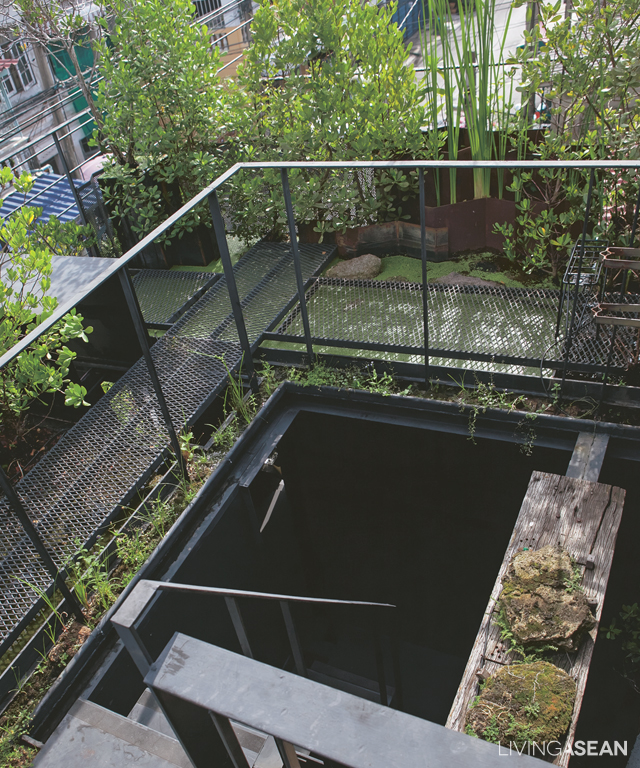 When Suriya needed to expand his 64-square-meter townhouse, he bought and annexed the house directly behind, allowing no more width but creating two times the depth. Between the two he created a courtyard where the sun shines in. A metal frame is set like a ring around the courtyard, separating the two structures without physically attaching them to each other.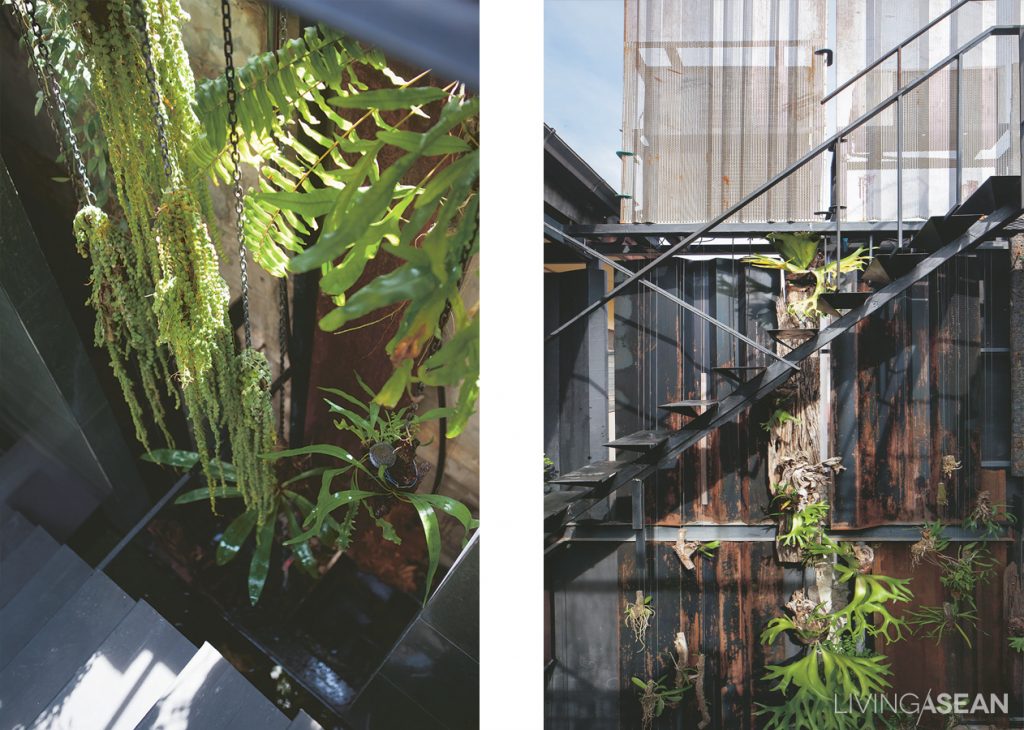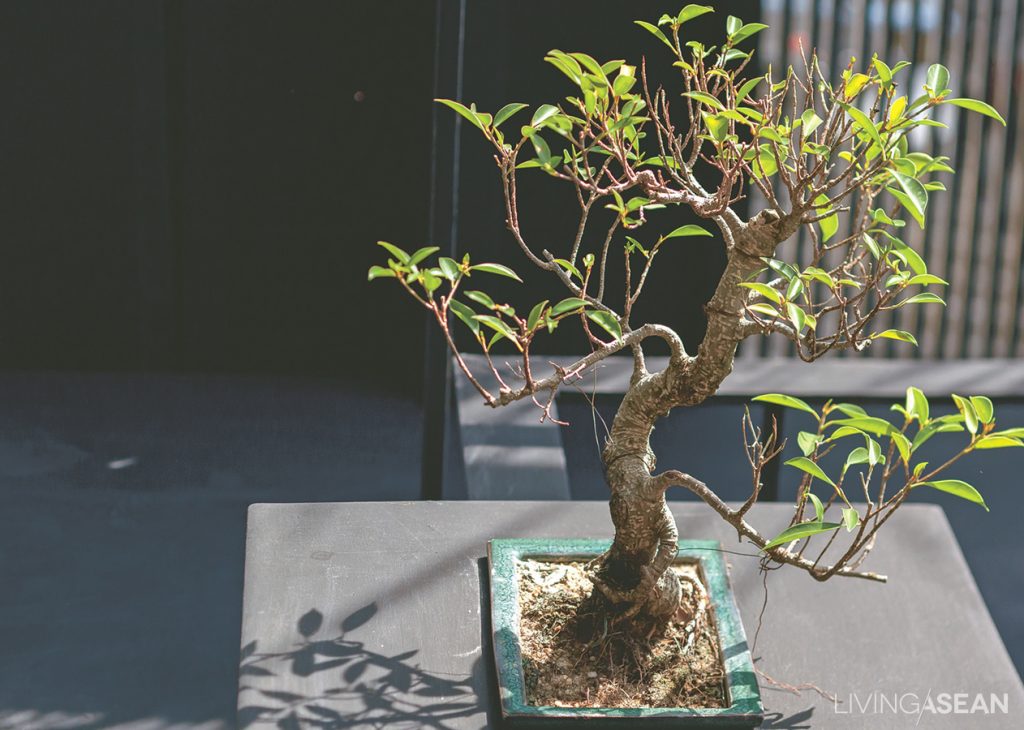 Every spot in the house has many varieties of plants and trees, looking as though they have sprung up naturally. There is an automatic drip irrigation system which prevents water waste and also saves a lot of gardening time.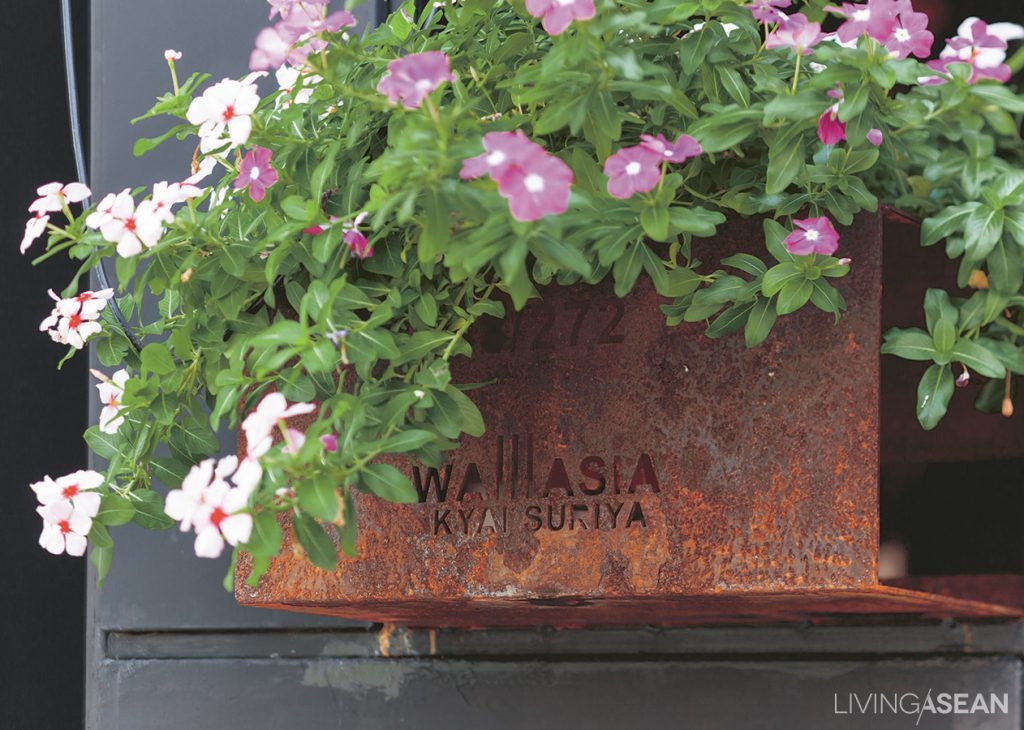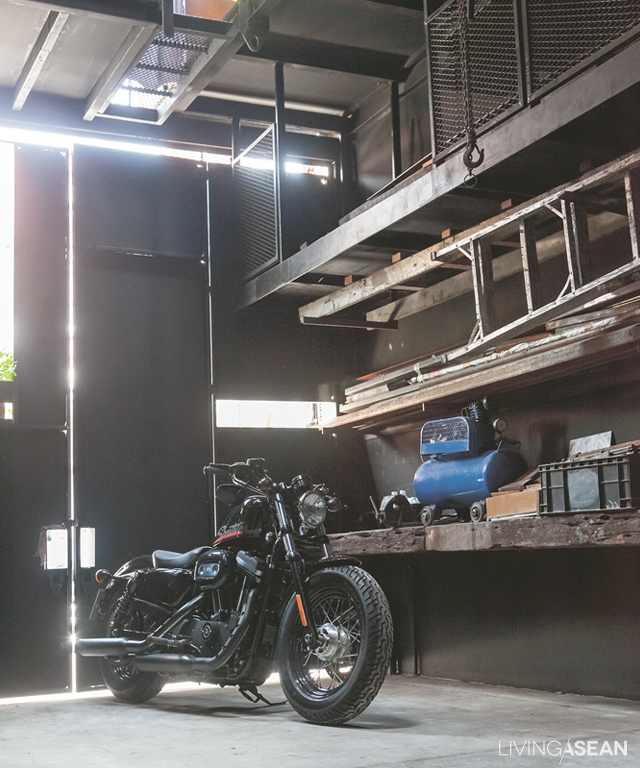 Suriya's passion for nature's fine details complements another side of him, which has him creating fine crafts in the workshop. His own art works and a plethora of inventions and artifacts have become part of the house.
This award-winning architect has also done a lot of work in many religious sites, and this influence keeps his home a "work in progress", never entirely finished, and saturated with Buddhist concepts and thought.
"Religion is about how to deal with human life," he spoke about his inspiration. "Each religion has a philosophy for finding happiness. Architecture grows from that: how can we express our own esthetics without encroaching on others? I tried to design this house to look simple and straightforward, for comfortable living without too many frills. For me practical considerations are what's important."
Perhaps for a person of passion, practical living shouldn't involve hoarding or accumulating, but reduction, or letting go instead, until what is left is the core essence of a home.