Loft-style home built out of much older Thai houses: the 'tai thun' lower open space allows cool air to pass through. Woodwork and a contemporary steel frame add remarkable touches to what now includes a coffee shop, clothing store, and family homestay.
/// Thailand ///
Story: Wuthikorn Suthiapa /// Photography: Tanakitt Khum-on /// Design: Mr.Kriangkrai Pitayapreechakul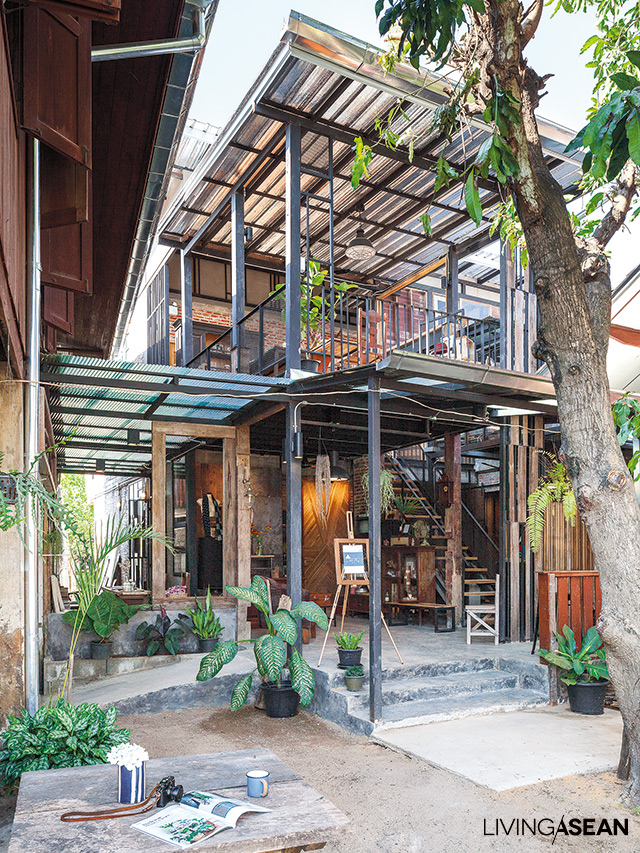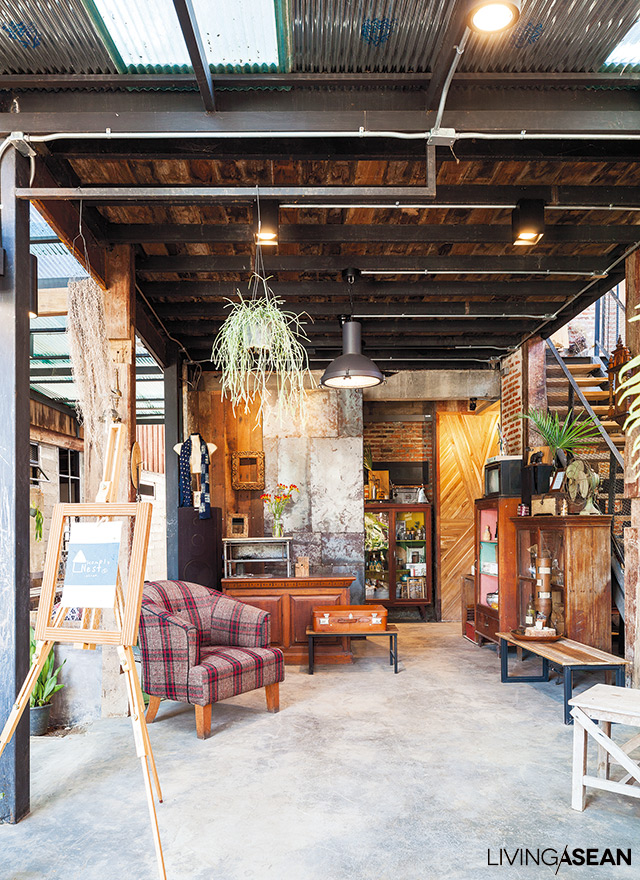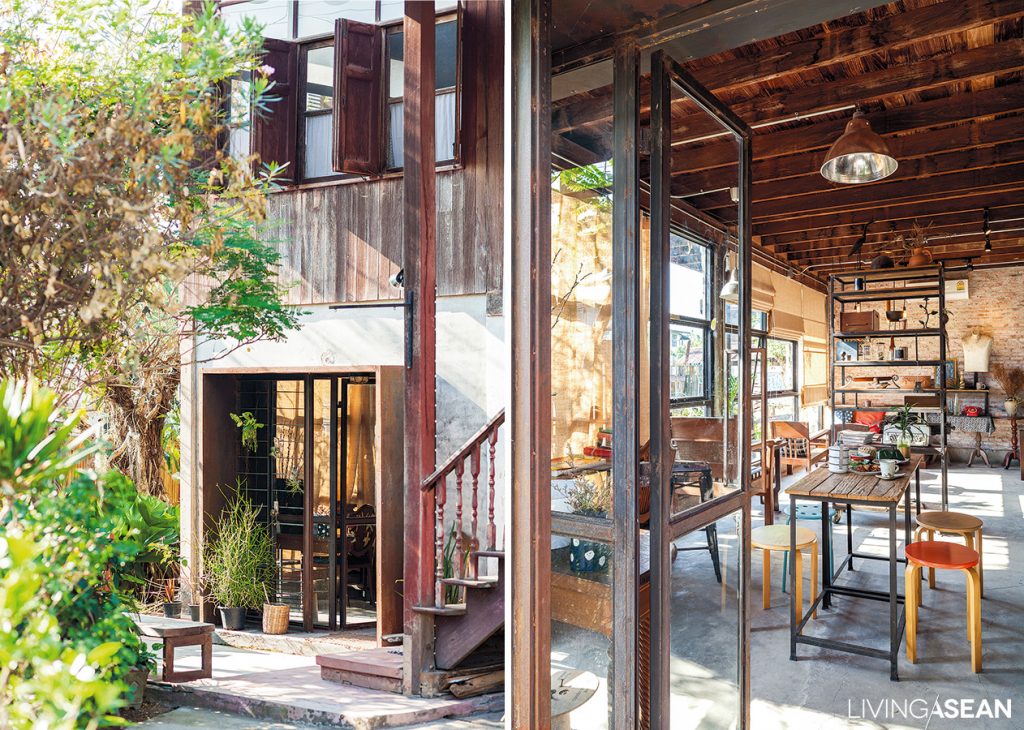 Once there were two houses here: the grandmother's, and a small house built in 1986 on a raised foundation for her son (Kriangkrai Phithayapreechakul). These now connect as a single structure containing coffee and clothing shop and homestay.
"We'd moved out, and were living in a brick house in the central business district downtown," said Kriangkrai. "At that time," added his wife (Sasithon Chai-uphatham), "we were planning to do business there. But Mom (the grandmother) got sick, so we decided to come back. Our daughter (Kik, or Kansiri Phithayapreechakul)" was about to graduate, and we figured we could do our batik work right here, and we'd be happier living together."
Sasithon's own brand of batik, "Thaithaw," is closer to Japanese "roketsuzome" than traditional Javanese style. Coming back to the family business is one reason daughter Kik decided to go study fabric design. "We started building five years ago: the structure here had been unused for ten years, and the floor was almost completely eaten away by termites. It took a year to repair, and then we added on, putting the coffee shop and clothing store fronting the street, a concrete and steel structure with a door connecting into the old house," said Kik.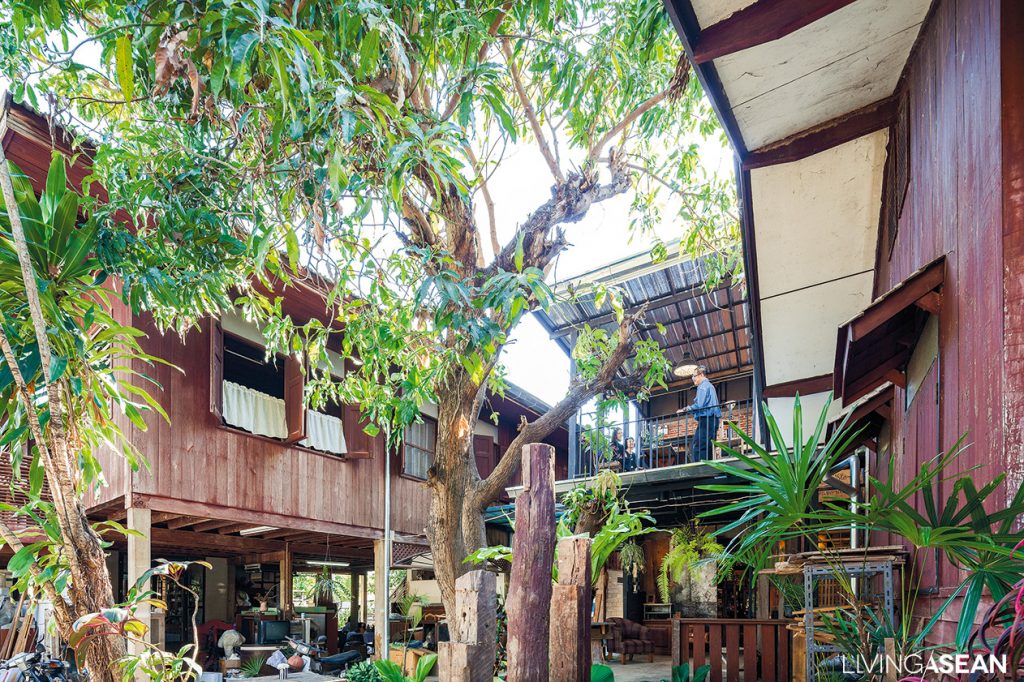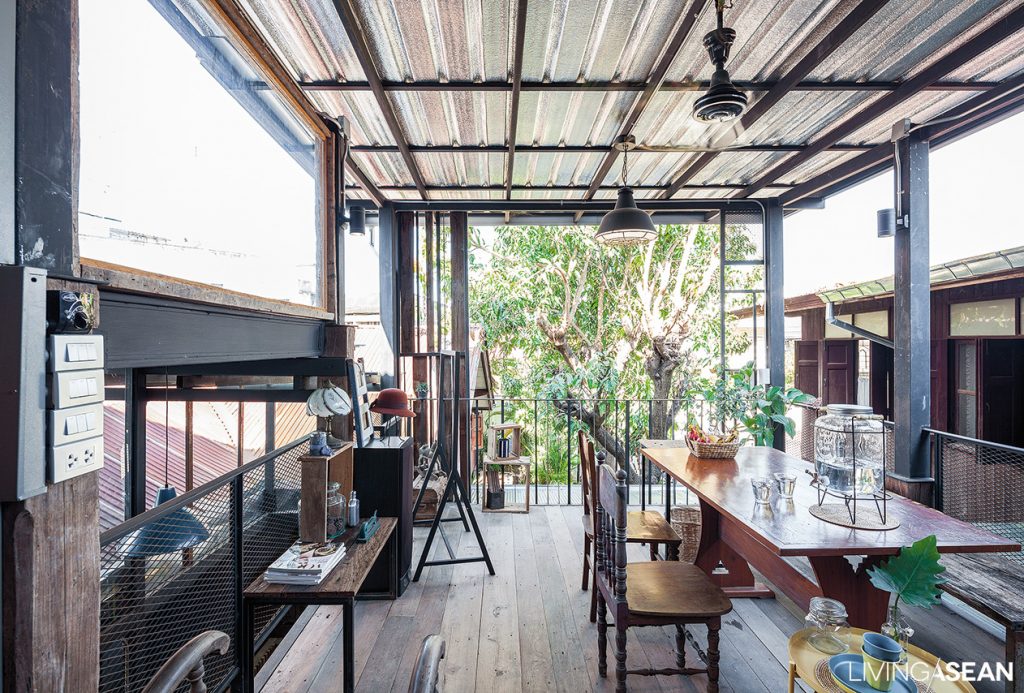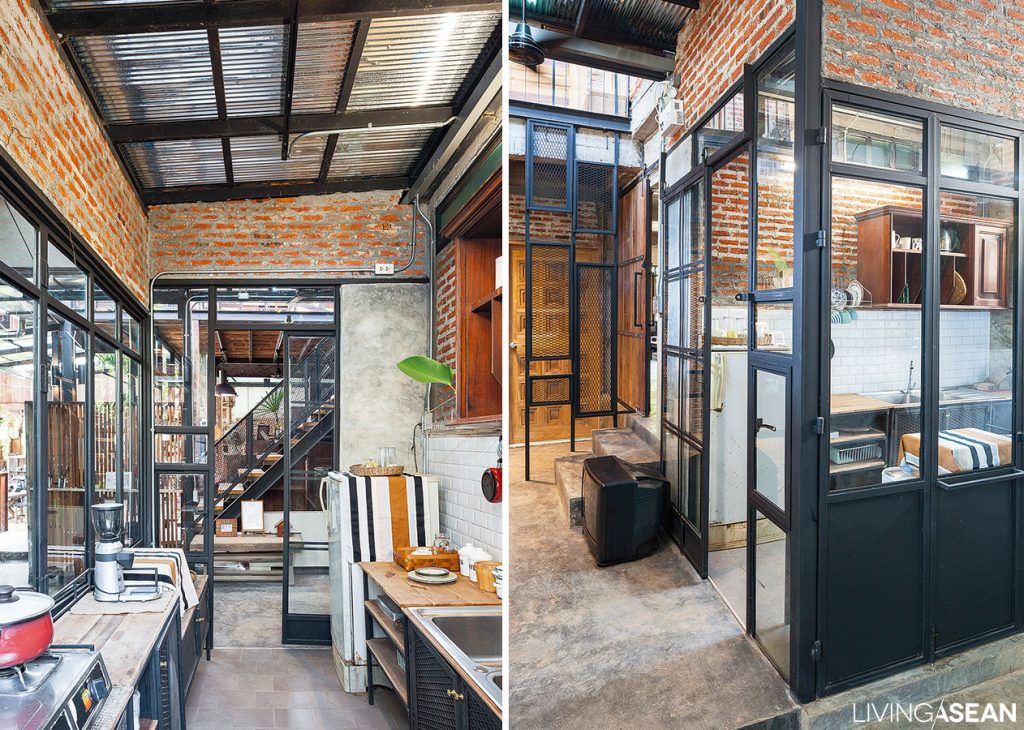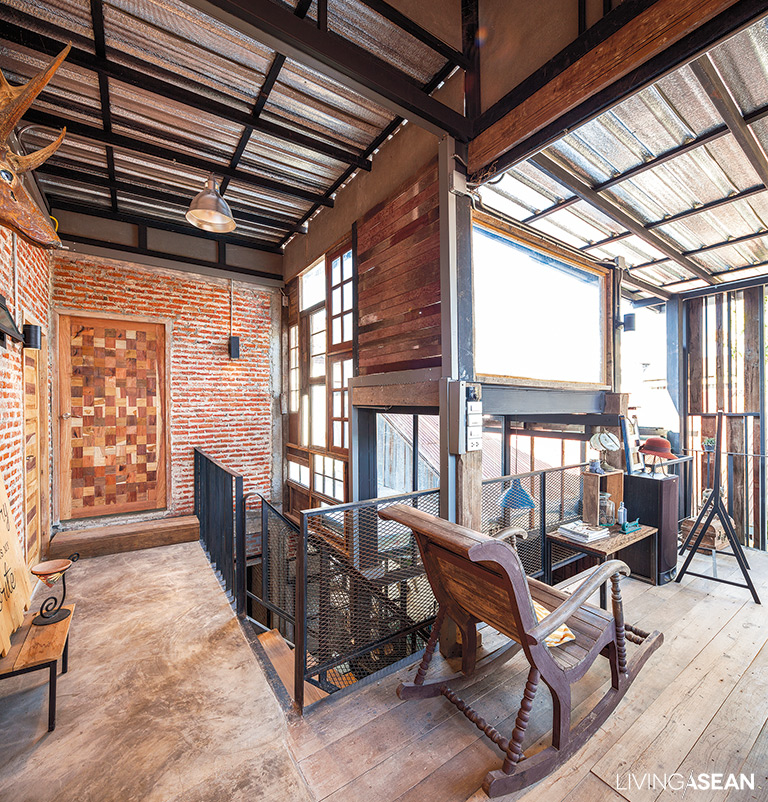 With shops on one side, they created a homestay on the other, connected to the grandmother's house by a stairway from the homestay kitchen and living area to rooms upstairs. The owners adapted part of the downstairs for their own family room.
"At first we didn't think to open a homestay, but we had friends come visit a lot, and liked being around a nomadic lifestyle. Also we thought about having batik workshops, so it became a guesthouse."
The result is a mixed concrete and steel structure with old wood mixed in. The second-storey floor is recycled tongue-in-groove wood all the way to the grandmother's house. Support posts remain in the former tai thun area of Grandma's home, now the homestay living room, because the owners wanted to preserve the character of the house.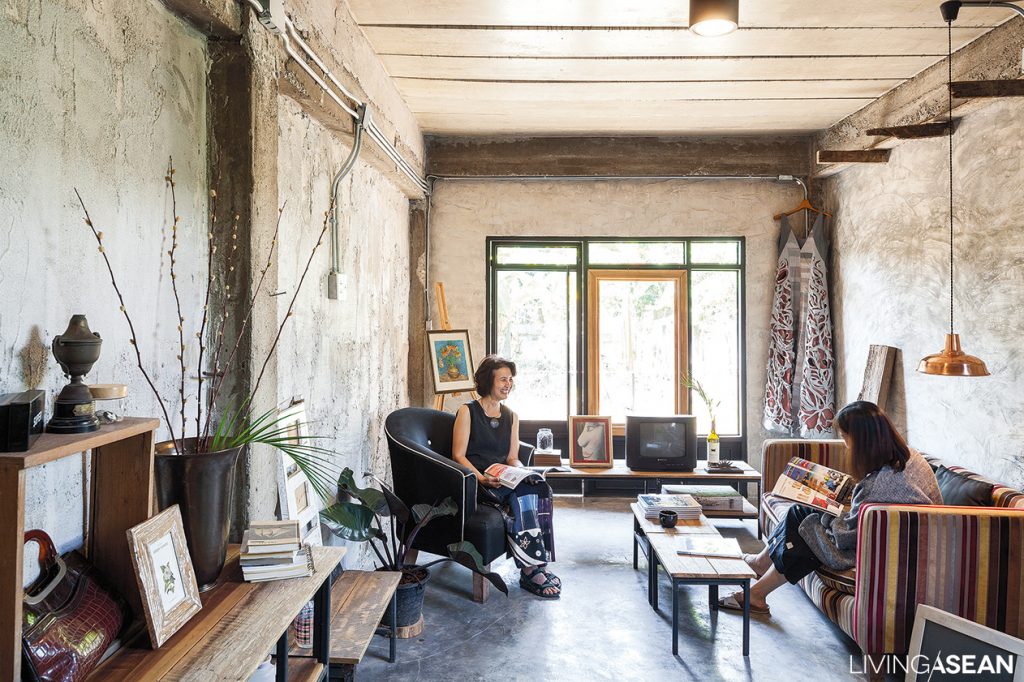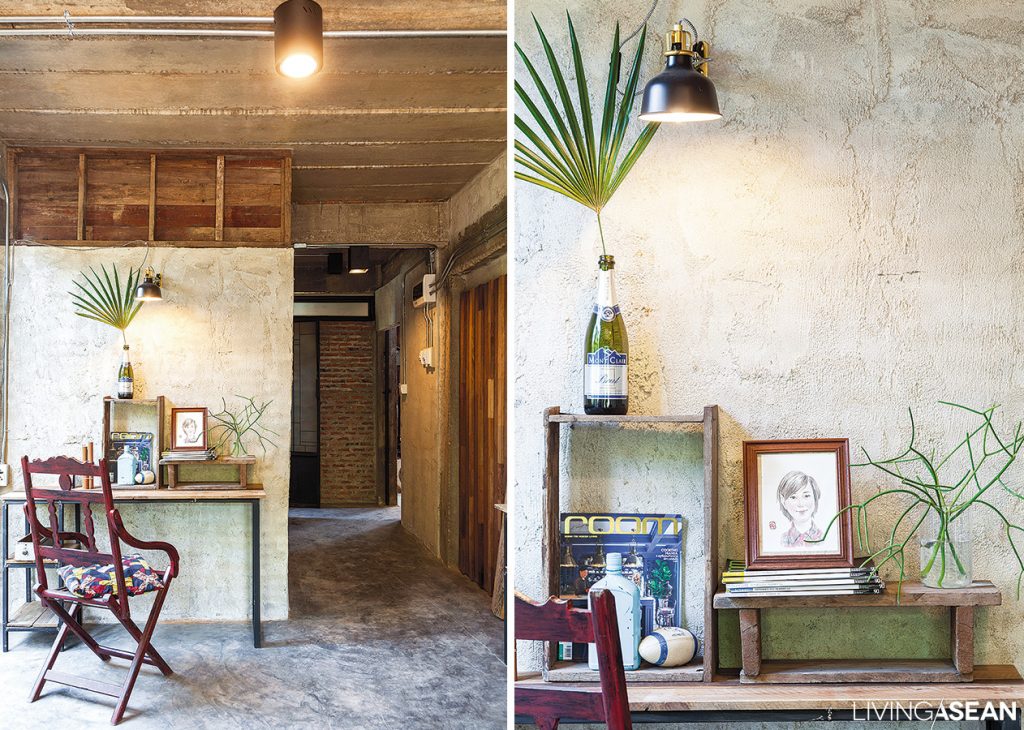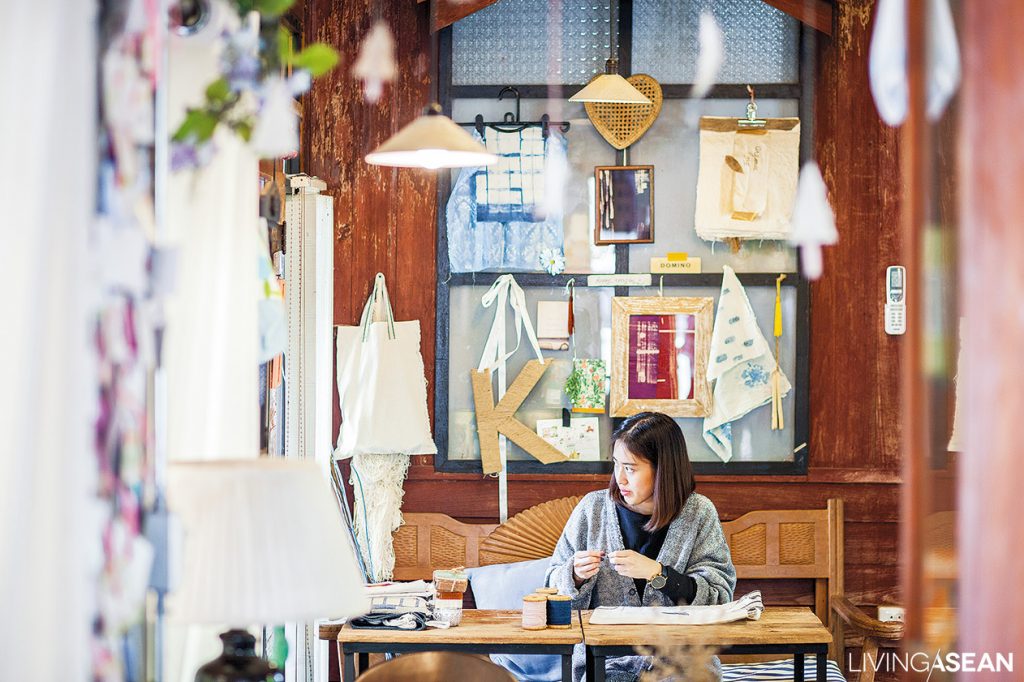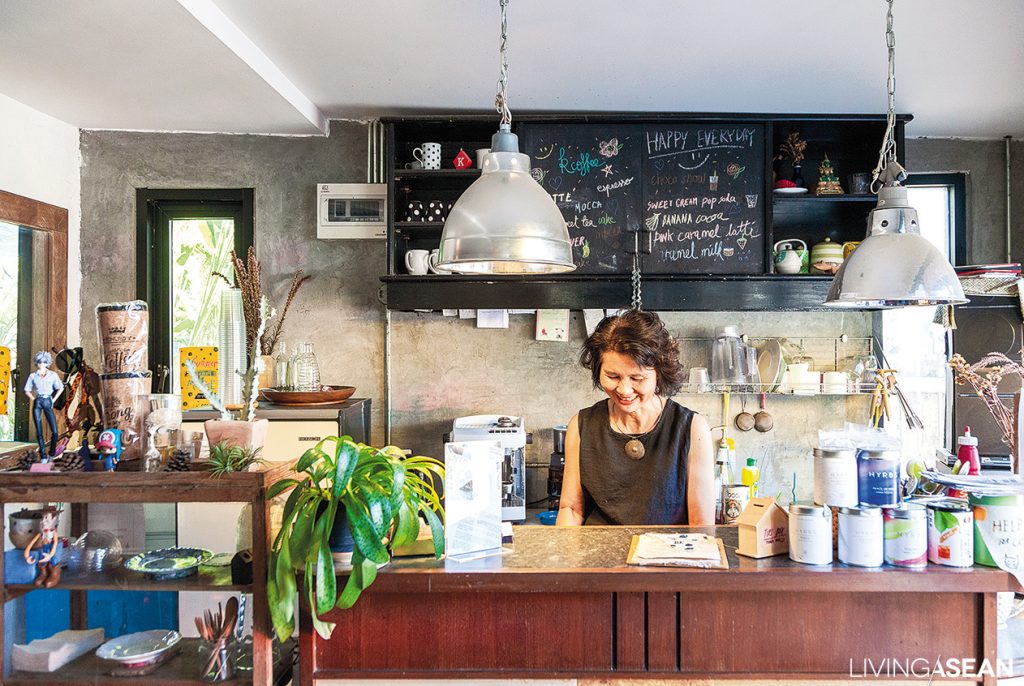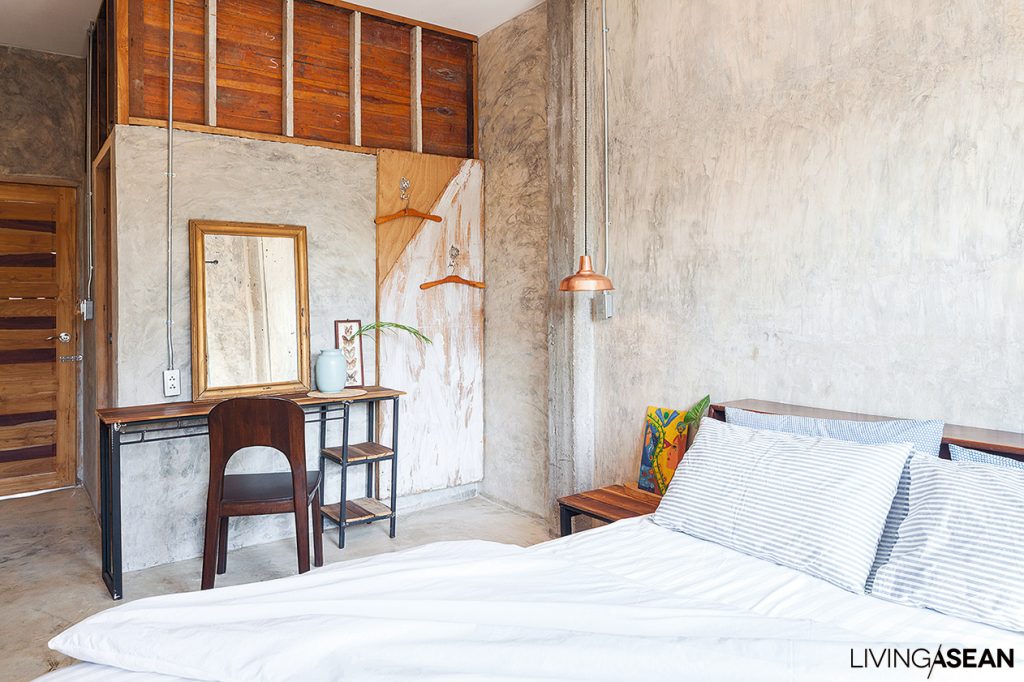 The homestay is above the central house, but for privacy, access is from a front stairway. A large mango tree was preserved for shade, and space left between the three structures for good air flow. Décor is mostly from family collections. "We worked slowly, concentrating on details, for beauty and best use of space. I let the builders work in the ways they were best at, and they brought out the charm of the original materials, blending them into a whole. In some places the steel was allowed to rust, complementing marks on the old wood and the bare concrete and brick surfaces," said Kriangkrai.
The imprints of time work with the new design to make this Thai loft-style house something really chic and special.