Six years before this October's rice planting season Koi (Naiduangta Pathumsut) and Rung (Rungroj Kraibut) began building this house with a meager savings of three hundred thousand baht. That didn't produce the home we see today, but was enough for the concrete structure and roof. Before long their enthusiasm and energy produced this house, the pride of the local countryside.
/// THAILAND ///
Story: Sarayut Sreetip-ard /// Photography: Sitthisak Namkham /// Style: Jeedwonder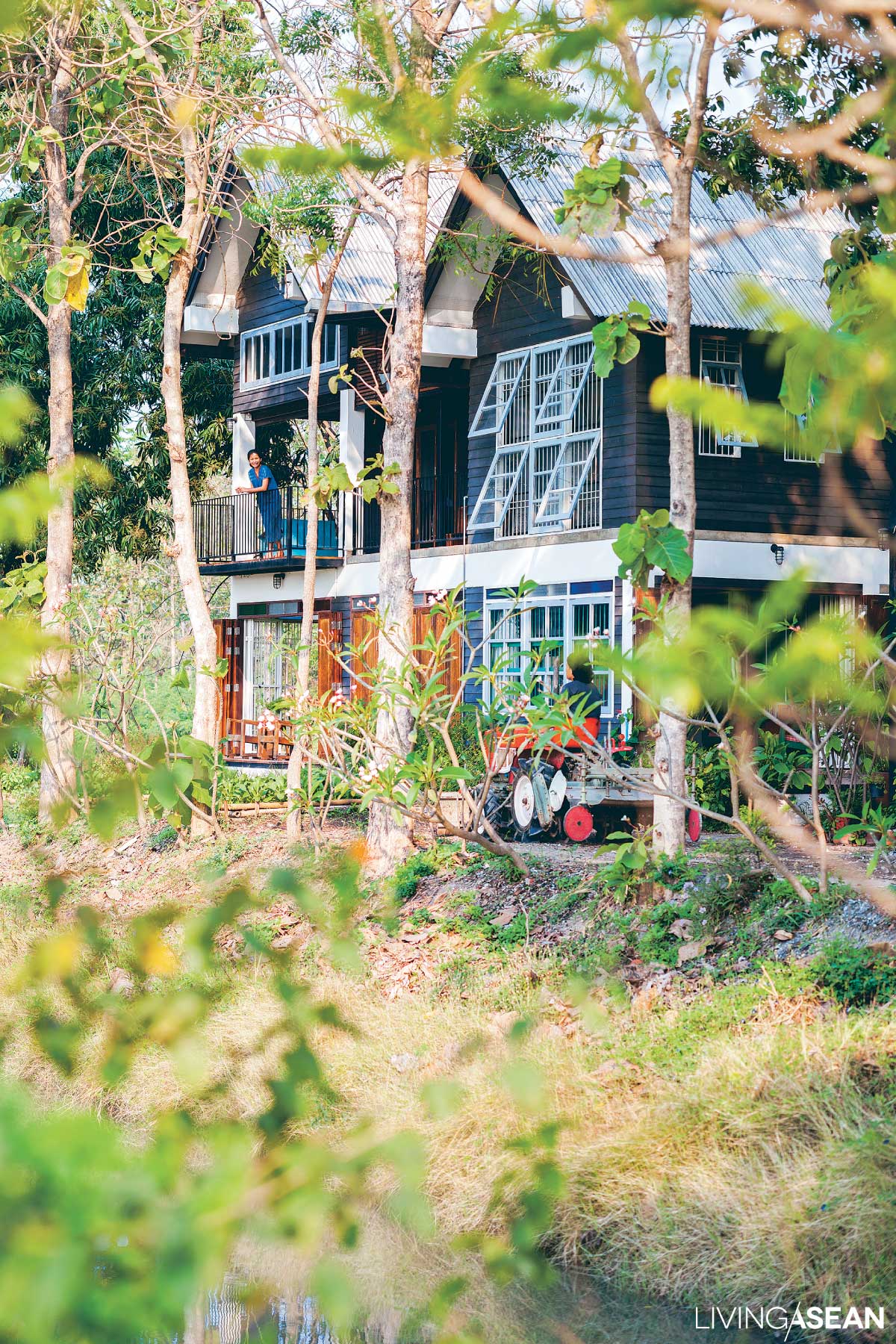 "Ton Tarn" ("Stream Trees") is the name of the single-storey house Koi's parents first built back when the trees were seedlings. They bequeathed it to her and Rung, who built this new house connecting to the original.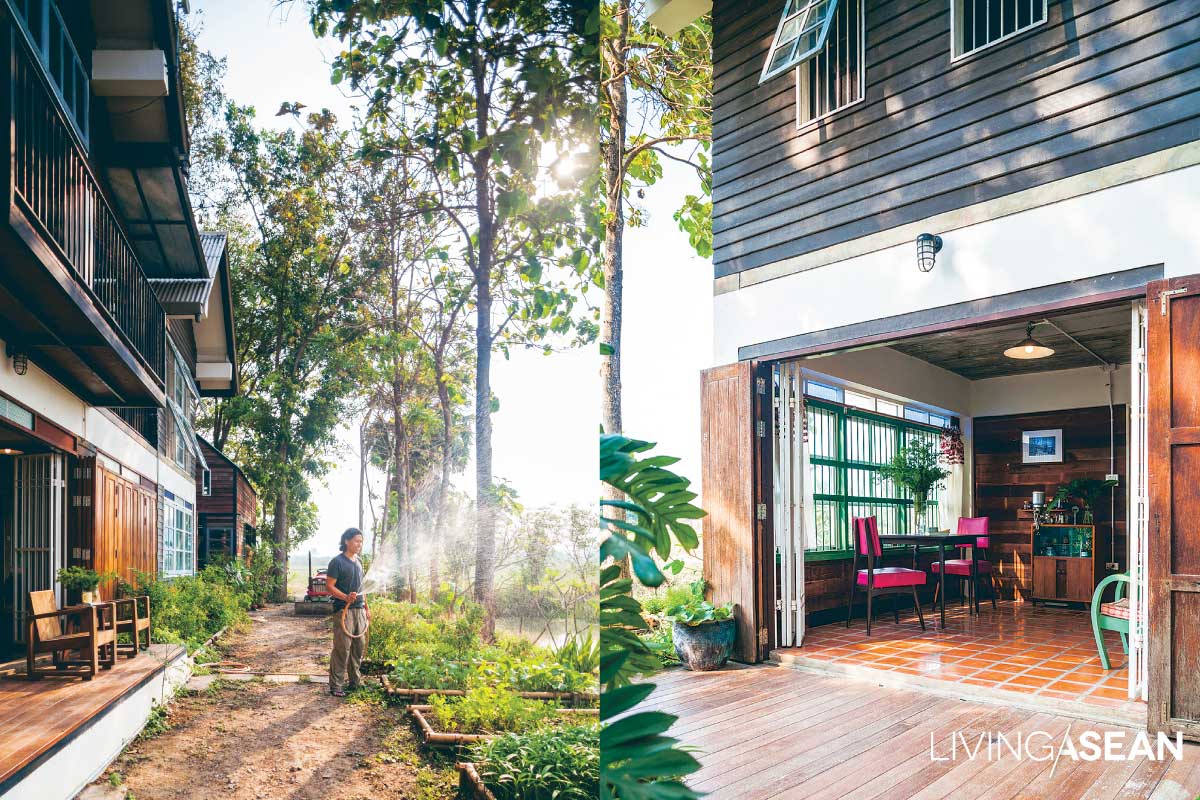 Koi was born here in Suphan Buri, but moved when in kindergarten. Eventually completing Thai Language Studies at the Faculty of Education in Chiang Mai, she worked in Bangkok before returning to Suphan to help her father with his work in overcoming child illiteracy. Uthai Thani native Rung studied environmental geography and has worked for the Seub Nakhasathien and Sarnsaeng-arun Foundations to promote learning about living with nature. After the great flood of 2011 the couple built this two-story home – connecting to the original single-storey house – to escape future flooding.
"If we'd waited to get all the money, we'd have never been ready, we wouldn't have started or done it," said Rung.
With the steady help of local craftsmen the basic structure was built in two years, but by then the money had run out and the work had to depend on just the two hands of "Craftsman Rung" for the wood walls, doors, windows, and some furniture.
"I figured on using nimtree and Burmese rosewood trees on our property, and we still had old wood, doors, and windows set aside. After another two years the exterior looked finished, but there was still a lot of work to do."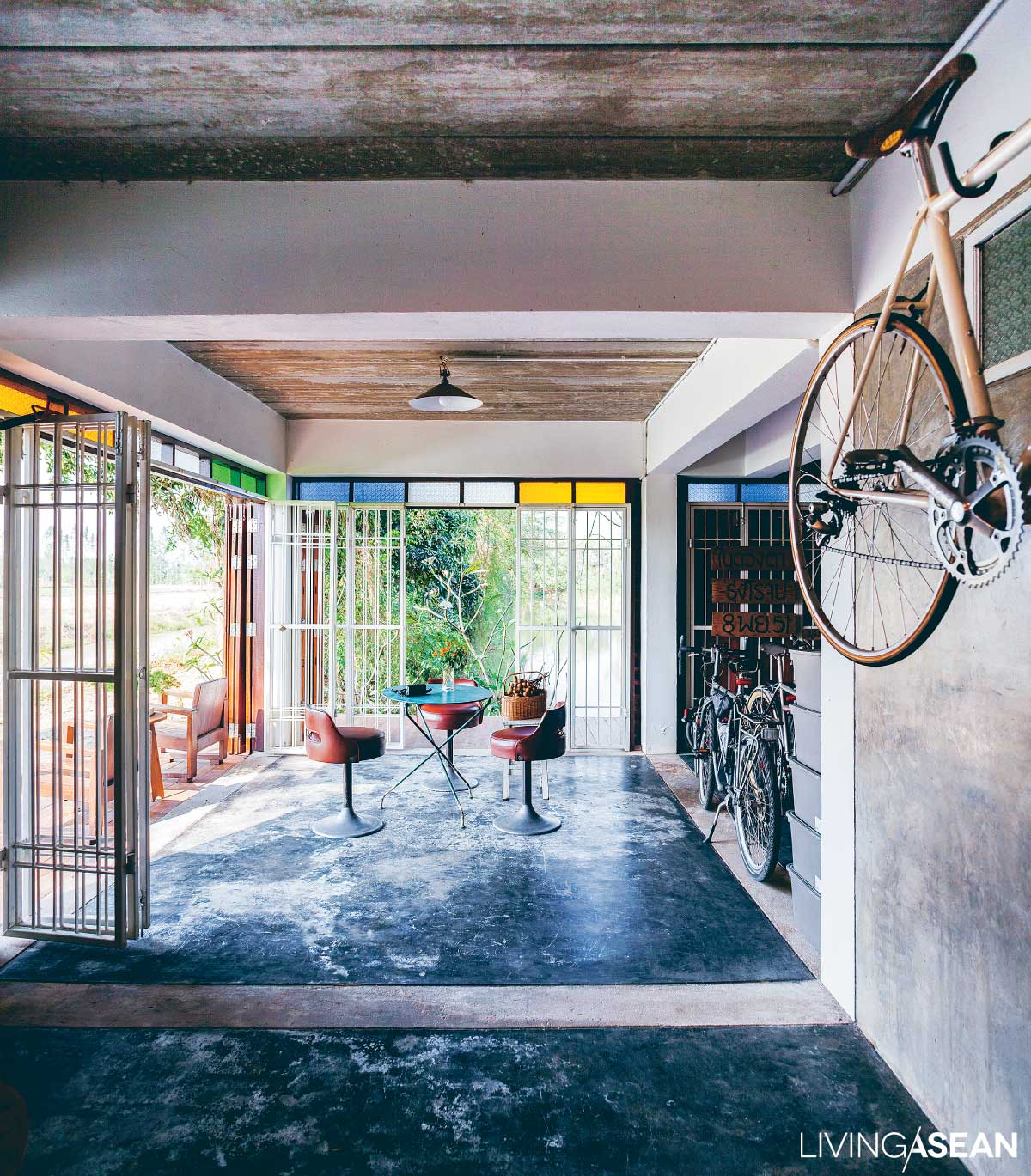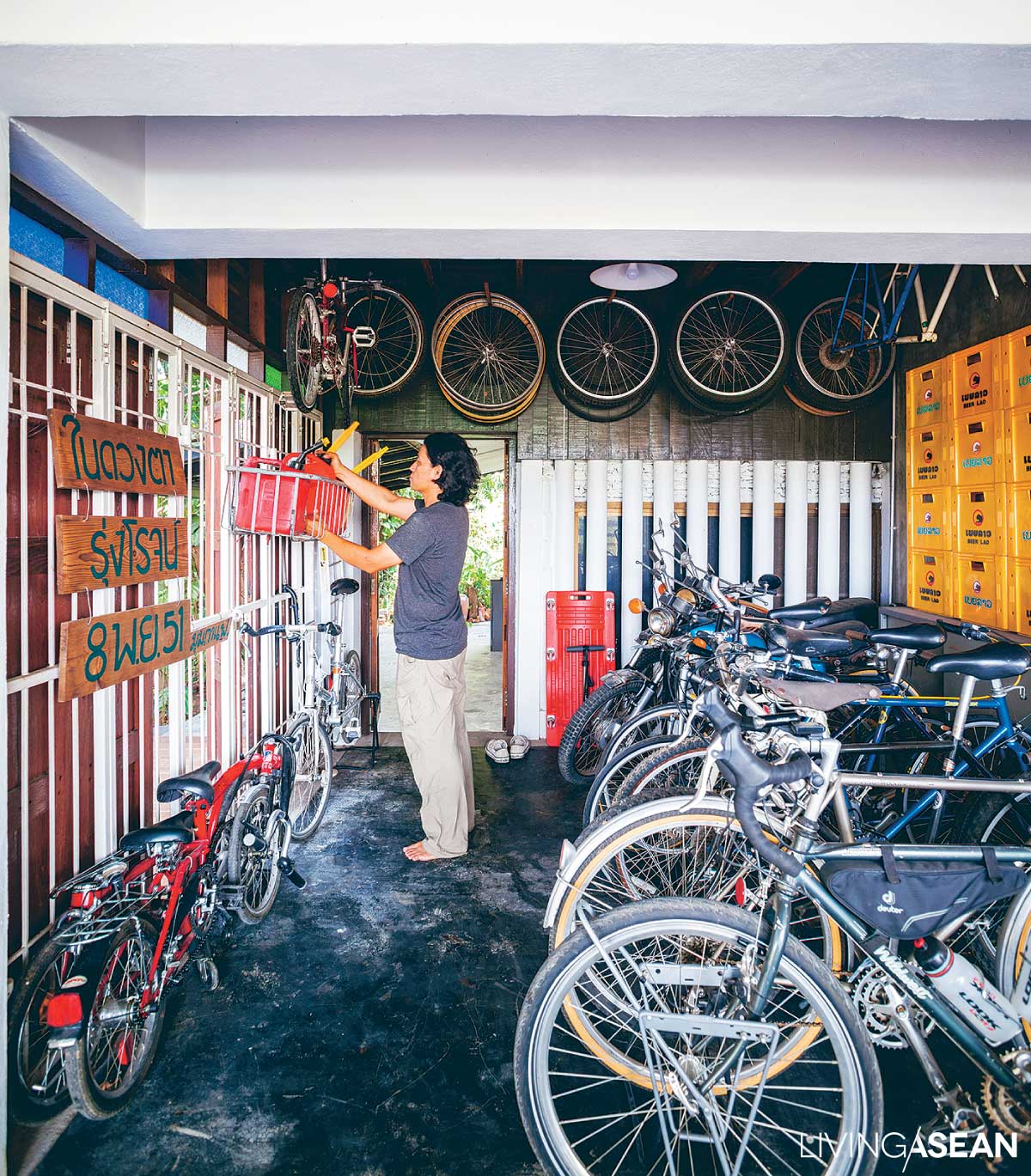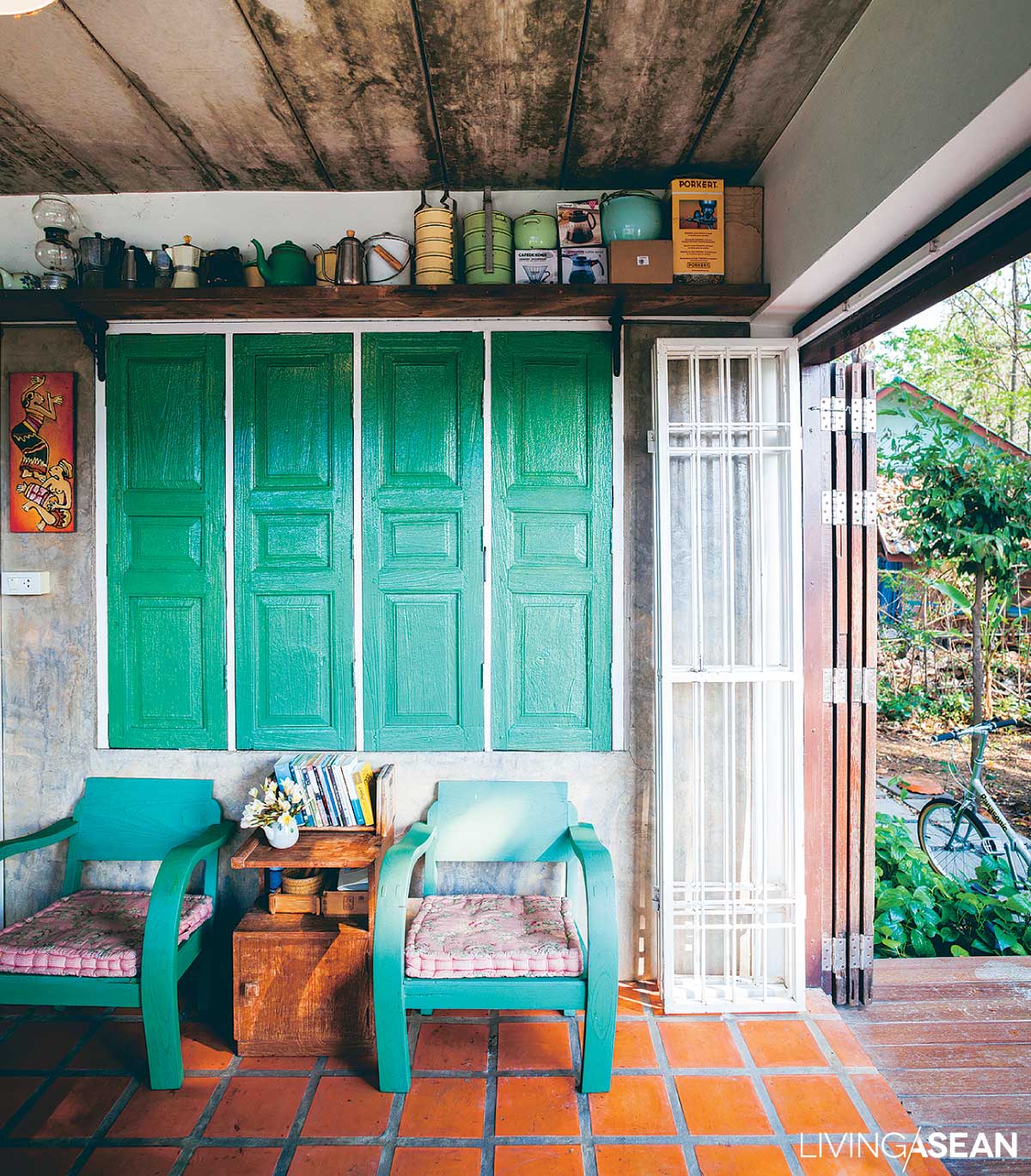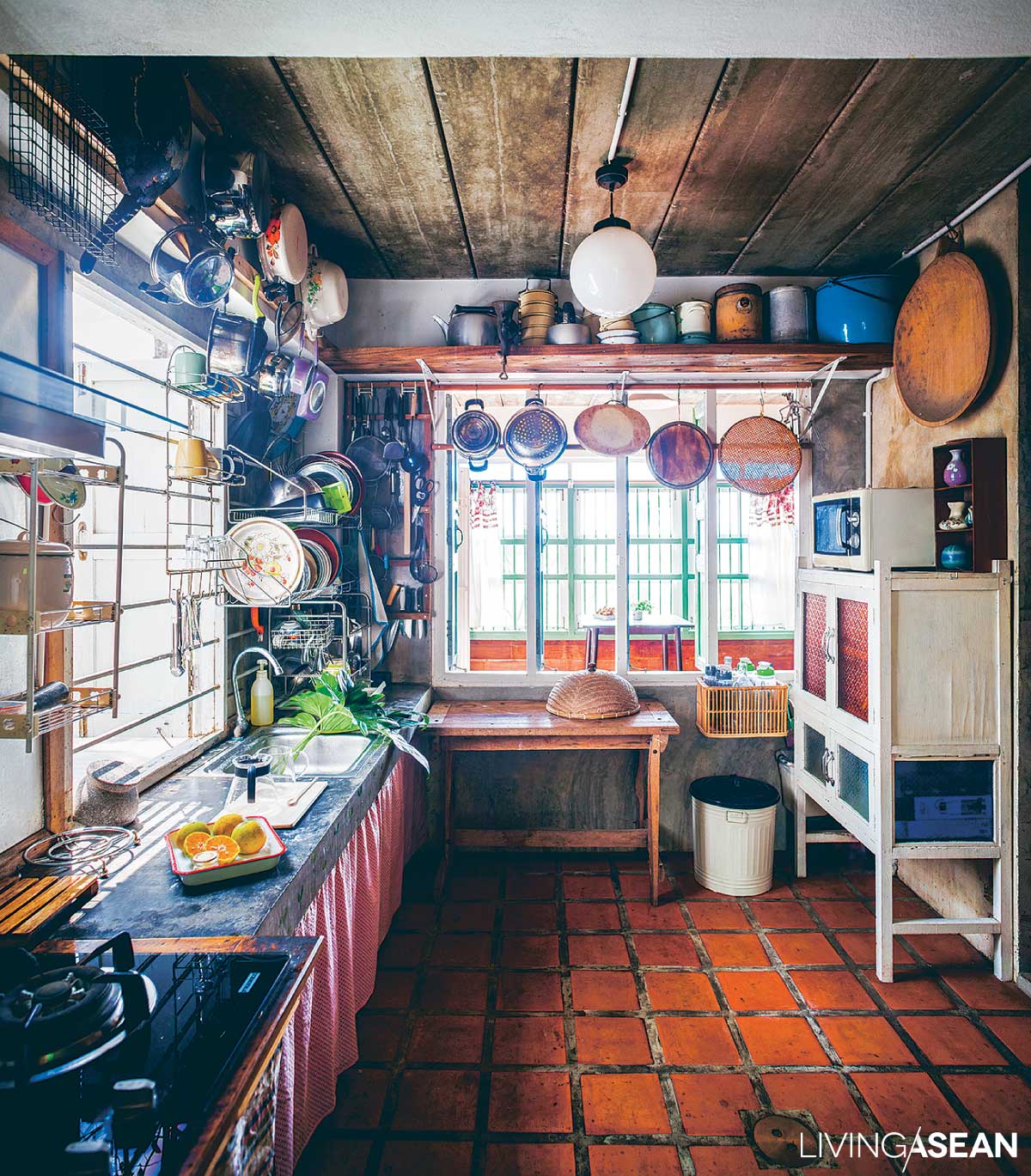 The 9-acre property includes the parents' house, the main house, and a rice granary. There's a natural well with a planted bamboo border. Umbrella bamboo is grown for its edible shoots, and giant thorny bamboo for fencing. The bamboo orchard is in one area, rice paddies in another, and big, harvestable trees remain from the time of Rung's grandfather.
"November to March is the perfect season for growing leafy vegetables we use ourselves, but we switch crops sometimes. Vine veggies like string beans, loofah, and squash are perennials, a natural way to prevent disease and insects that often spread when growing just a single crop."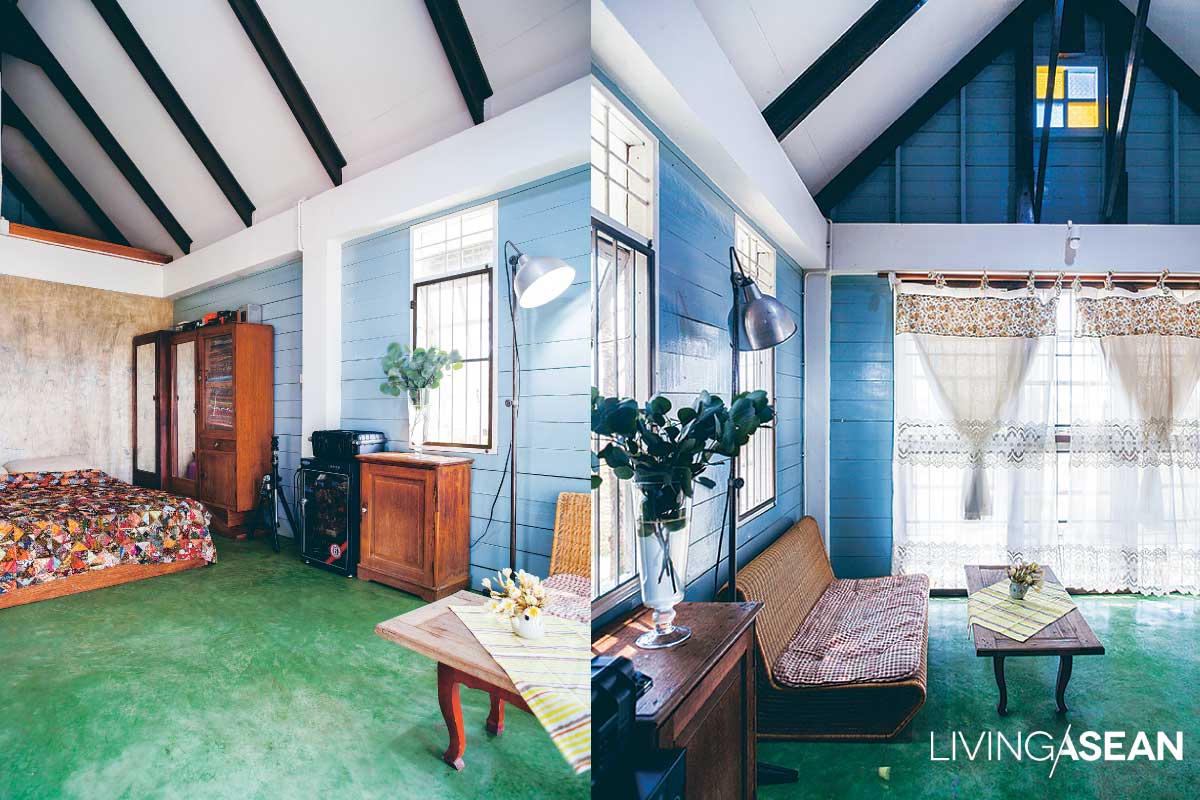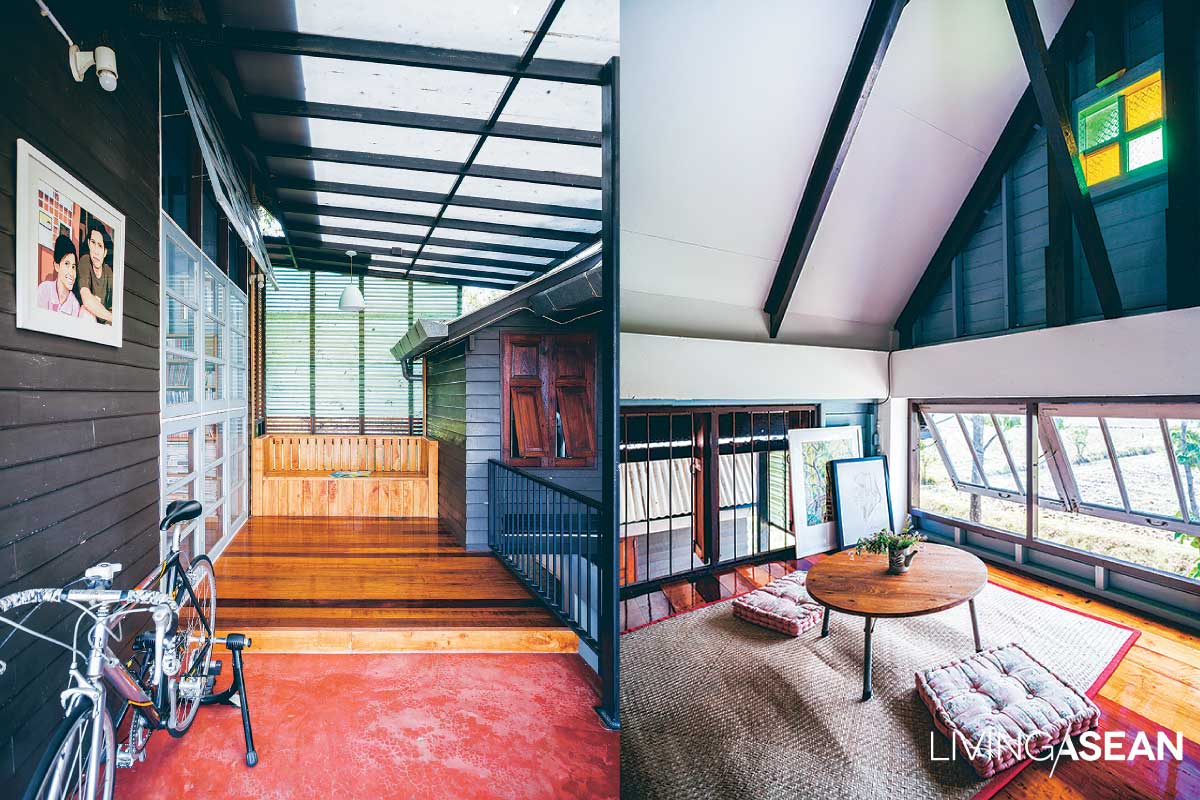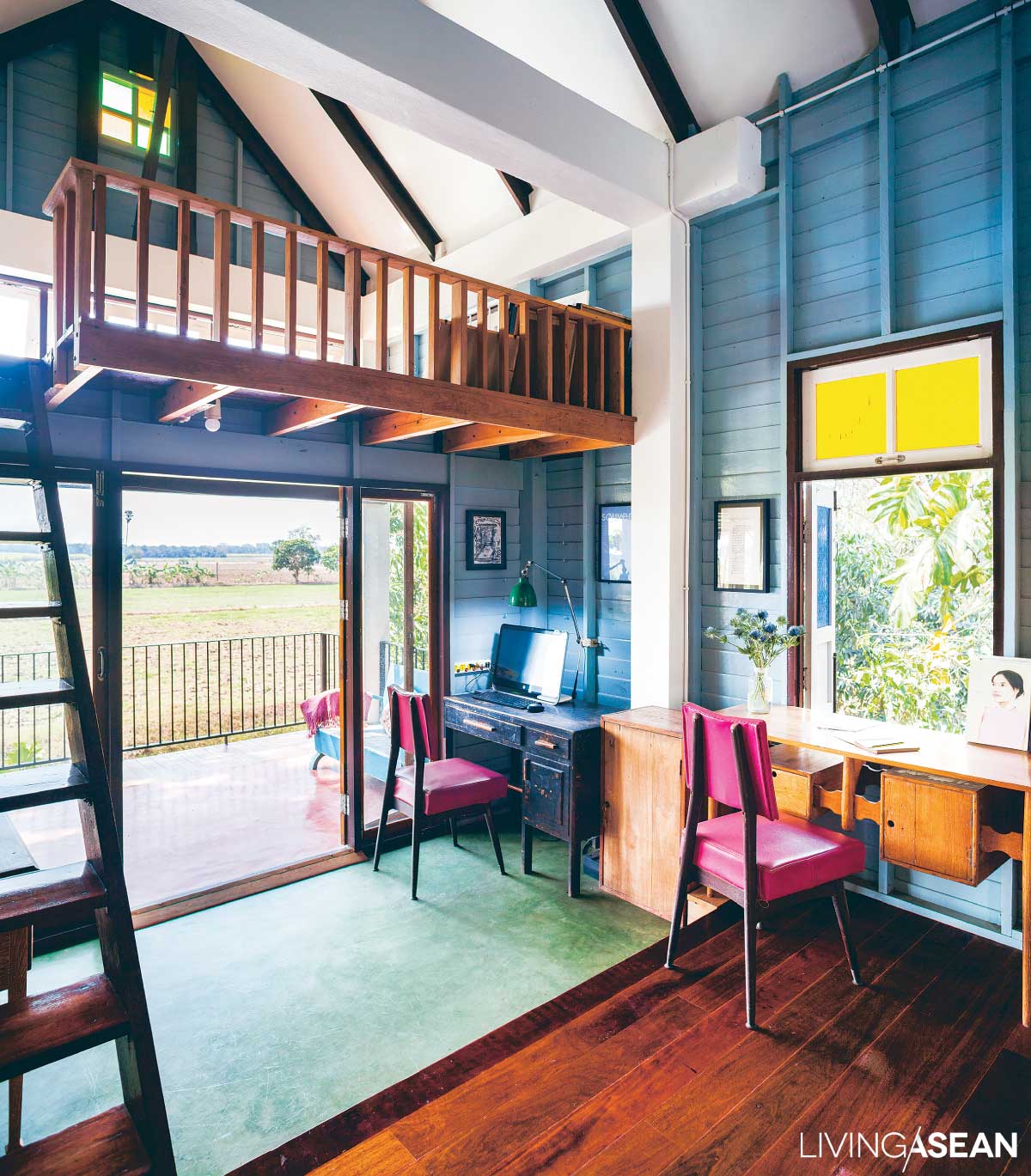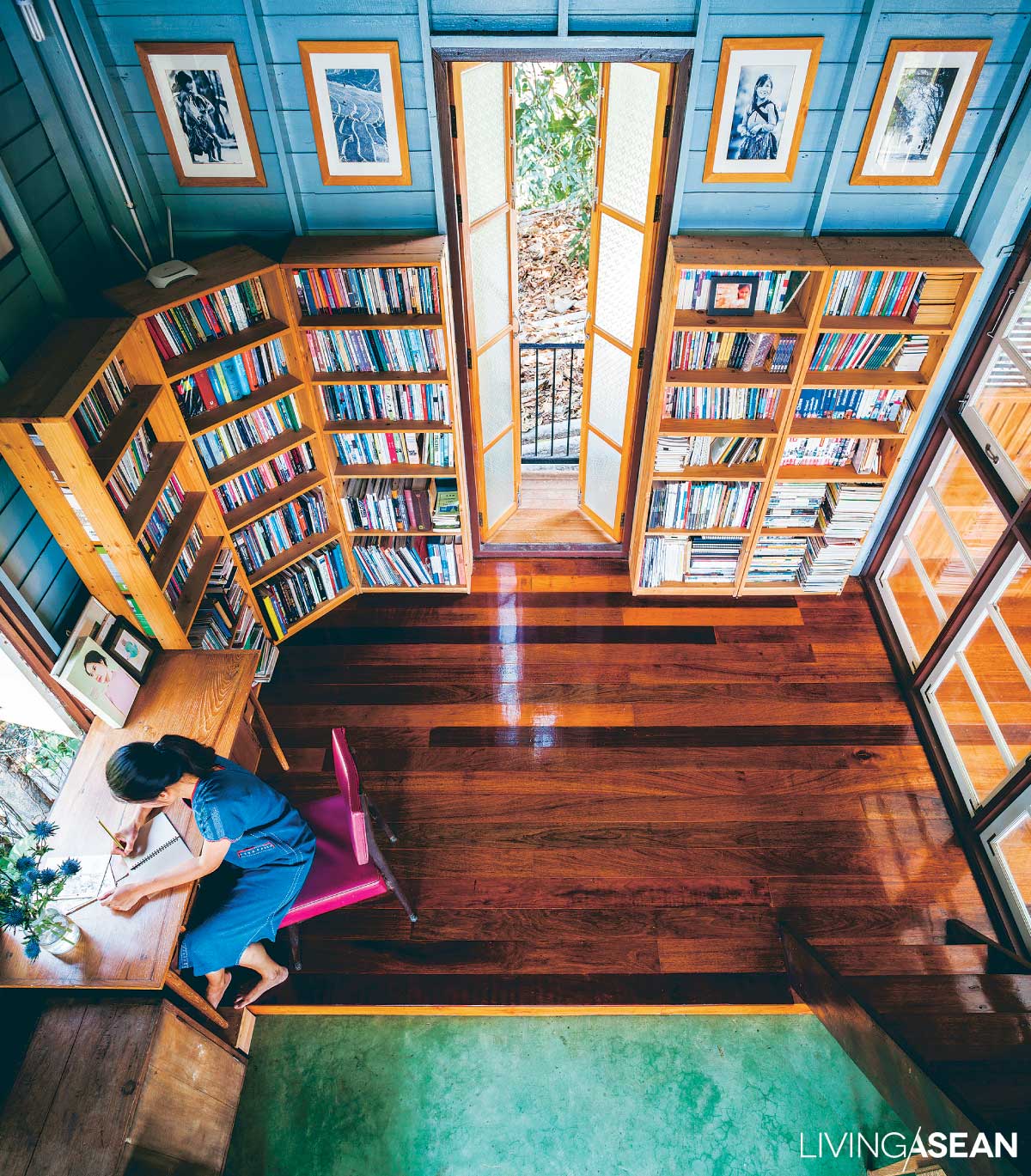 "The image of our house in the middle of the fields looks great. We can't do anything about how farming in the area has changed: use of chemicals, burning sugarcane fields. We can only adapt to it and build on our own natural world. Our joy is in the pride of doing things with our own hands. There's nothing perfect in nature: it's all a learning experience, like life as a married couple, gradually adapting. Where we can't adapt, we create understanding so we can live together."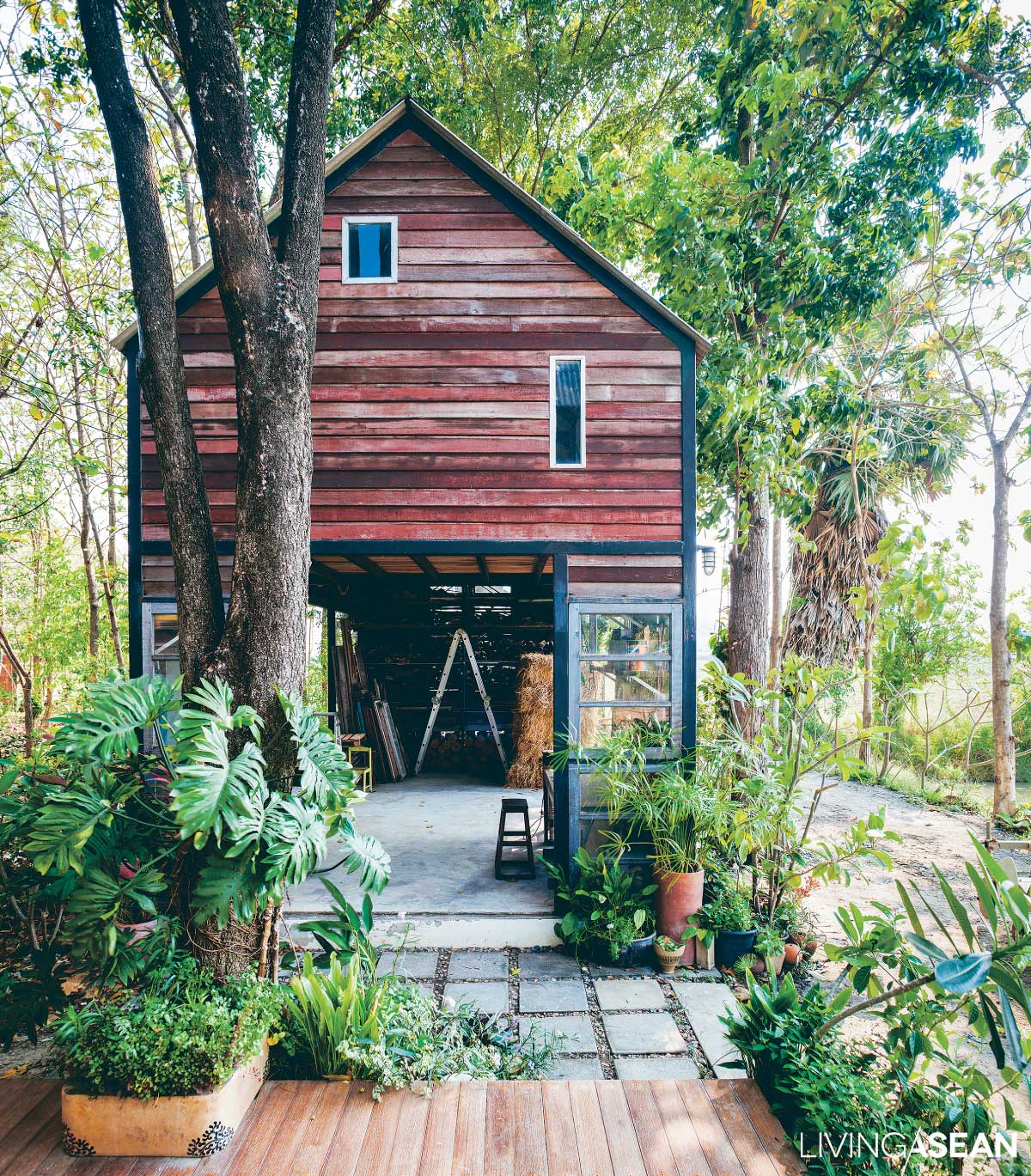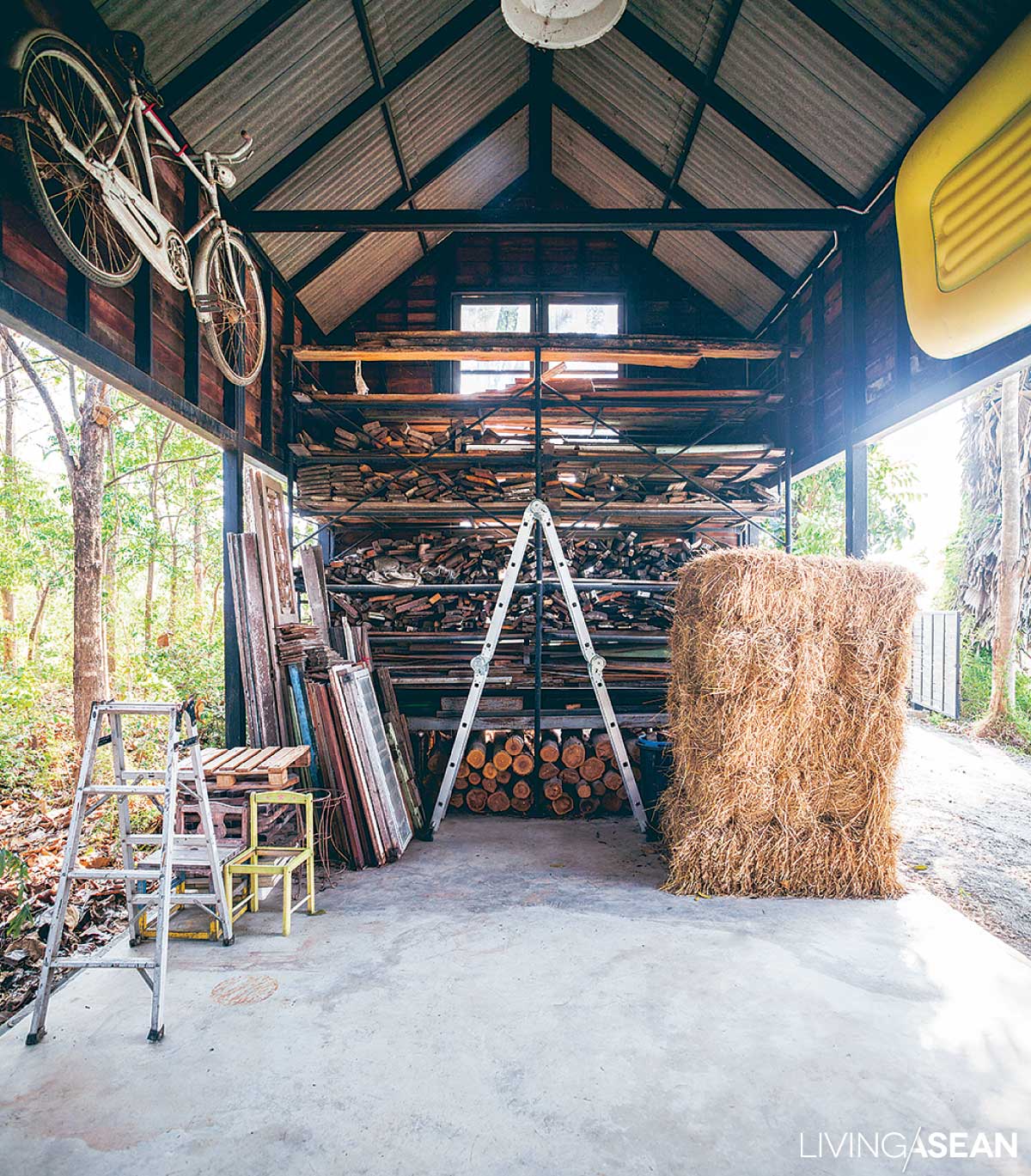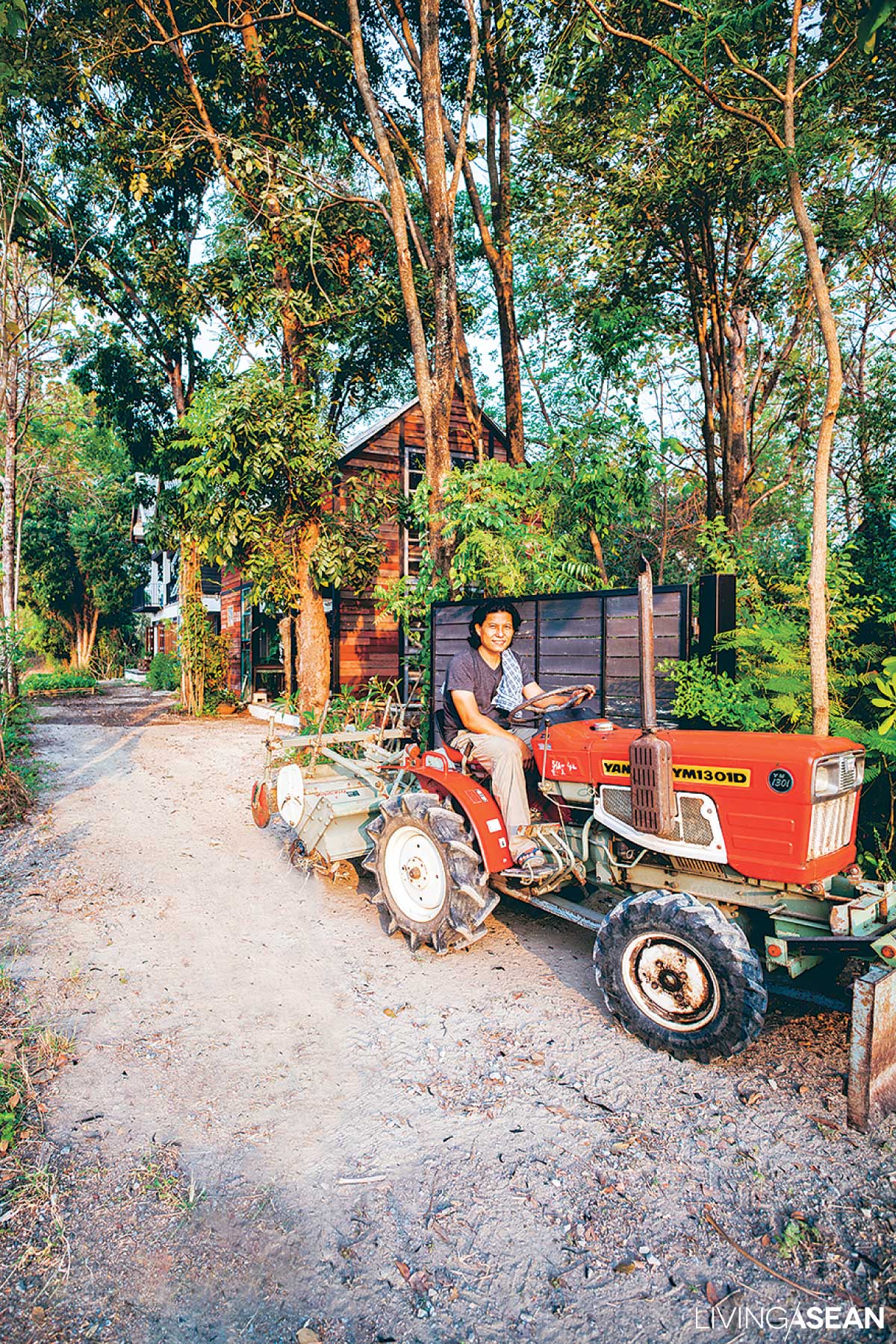 You may also like