RATCHABURI / A wood shingle roof emerged as we took a turn onto a rustic country road about an hour's drive from Bangkok. The hybrid wood and concrete home sits gracefully amid patches of lush green rice paddies.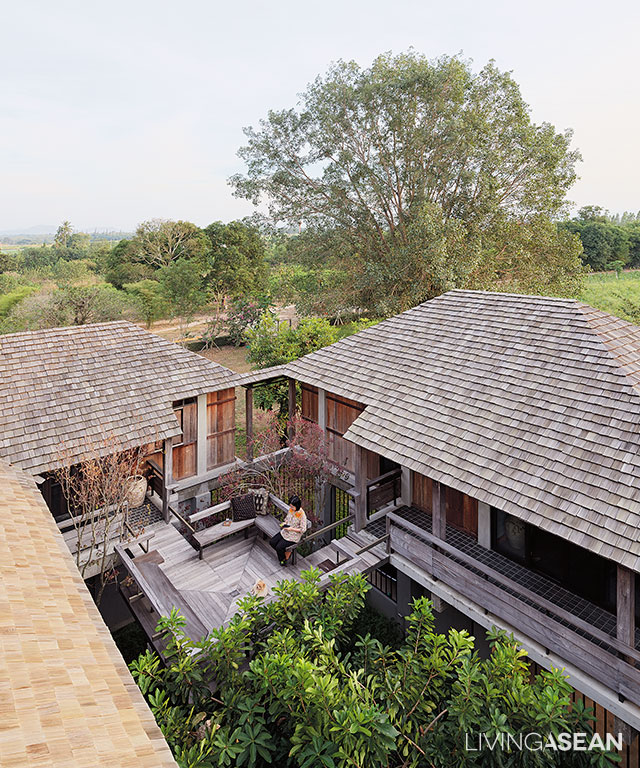 Nantapong Yindeekhun and his family sojourned in this part of Ratchaburi after massive flooding hit Bangkok and the immediate vicinity in 2011. It was the love of the bucolic setting that eventually led to them deciding to build a house here. To accommodate the needs of every family member, the new home took up a large space. The rooms are totally separate yet easily accessible to one another via a system of sheltered corridors.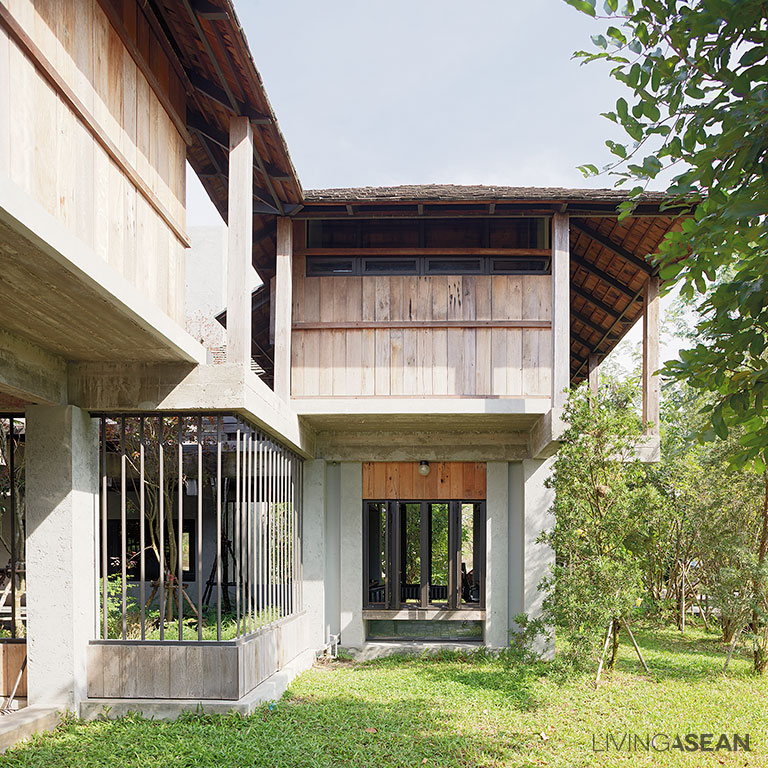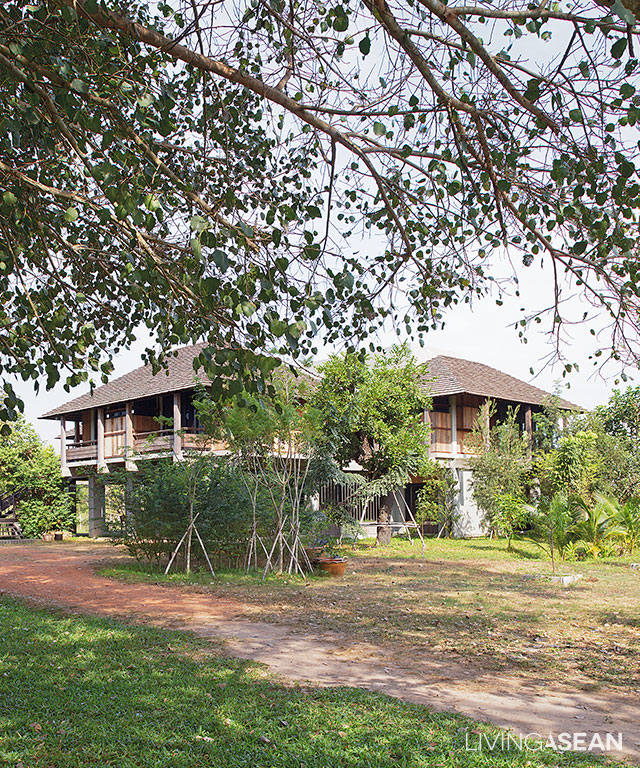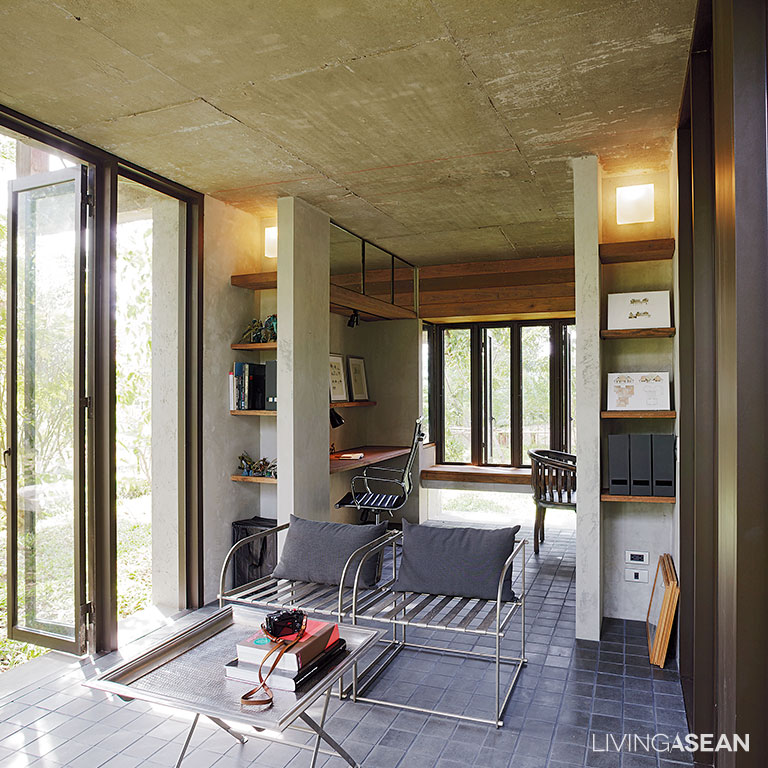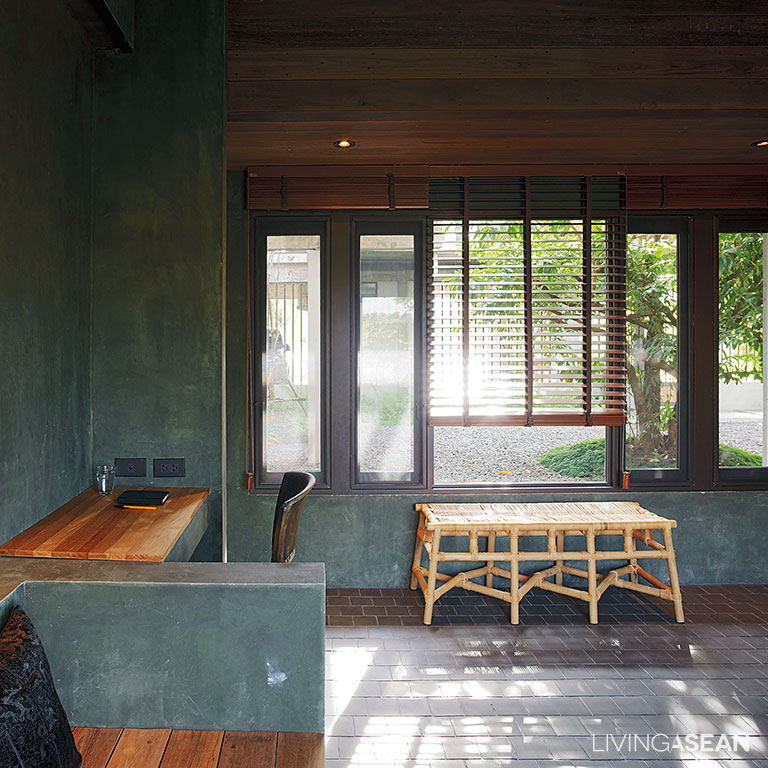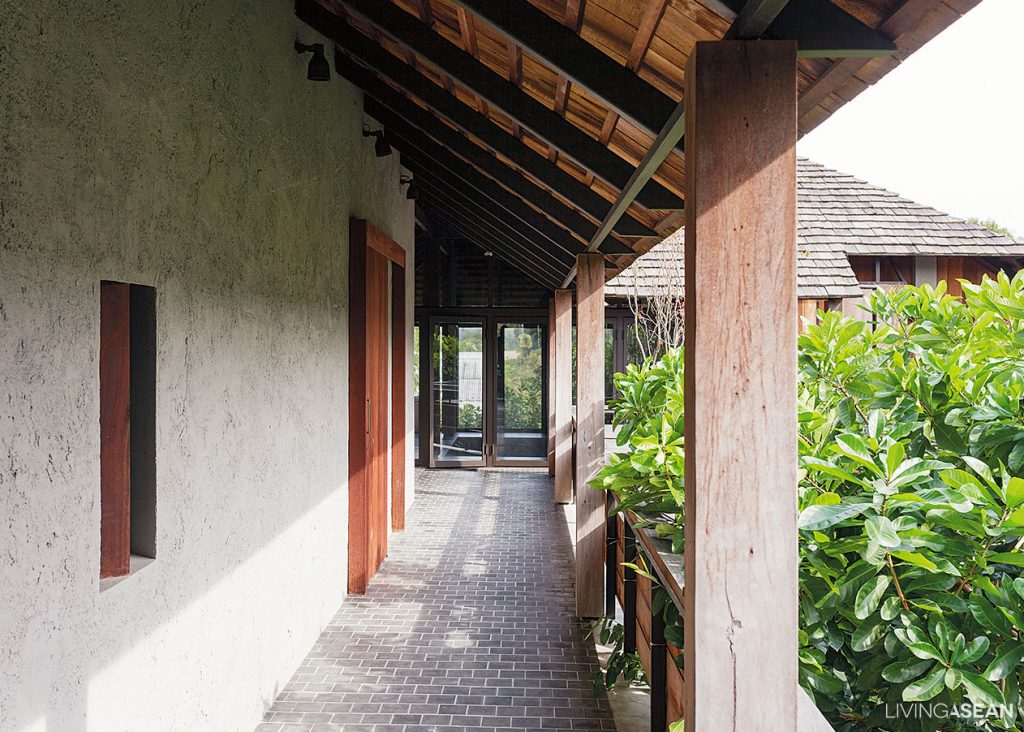 The center courtyard that's hemmed in by the passage lies within easy reach, while long roof overhangs protect the walkway and exterior walls from the elements.
A rock garden is situated in the heart of the courtyard canopied by overhanging trees. Looking from above, patches of lush foliage act as a curtain for privacy. There's a home office on the ground floor that offers a calm and peaceful atmosphere.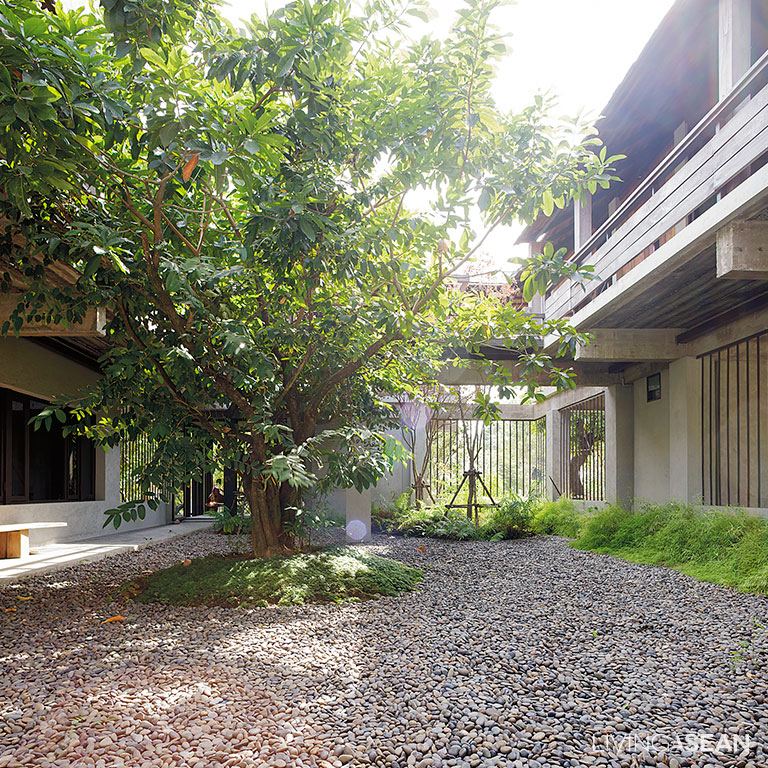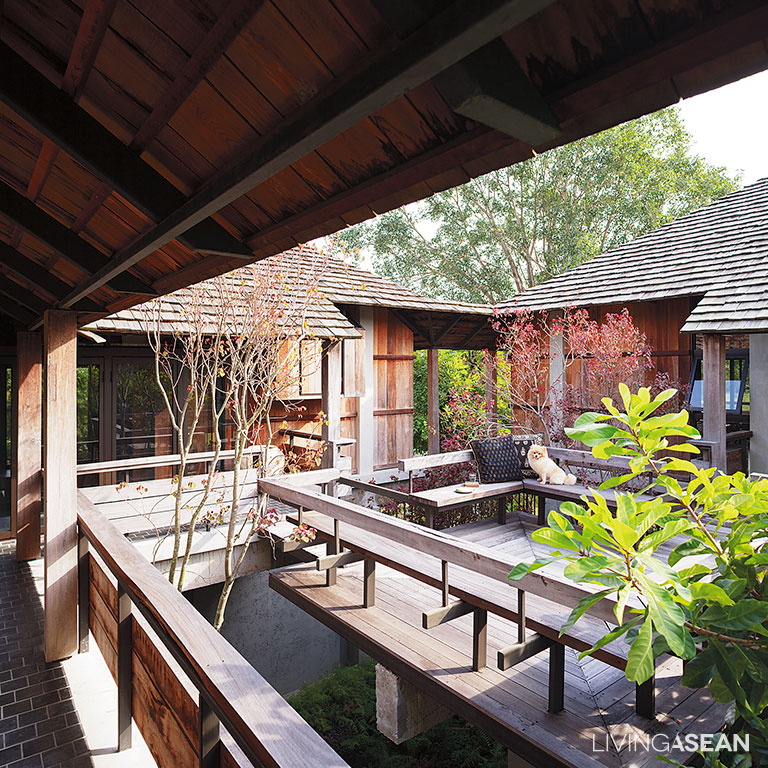 The corridor and balcony rely on cantilever beams, which are cost effective and make good architectural sense. "I think cantilever beams are like bonuses that the main structure has to offer. They eliminate the needs for extra foundations and save time. Supported by the main structure, the balconies and corridors are 1.50-meters wide. The exterior walls sport the rustic look of old rice barn," said the designer.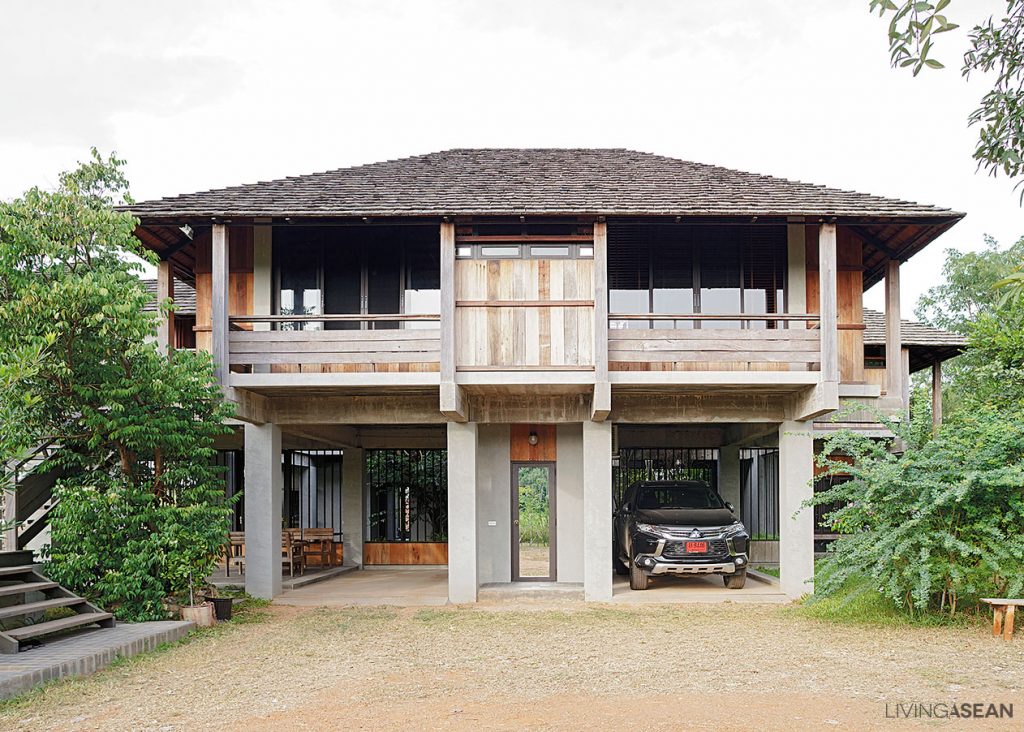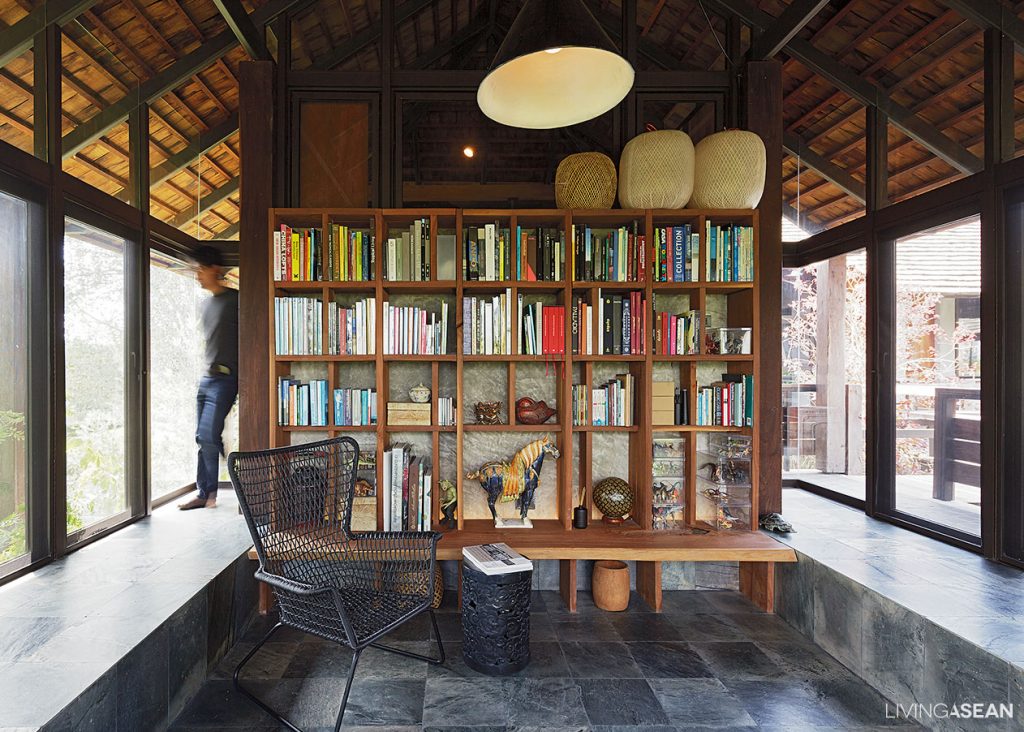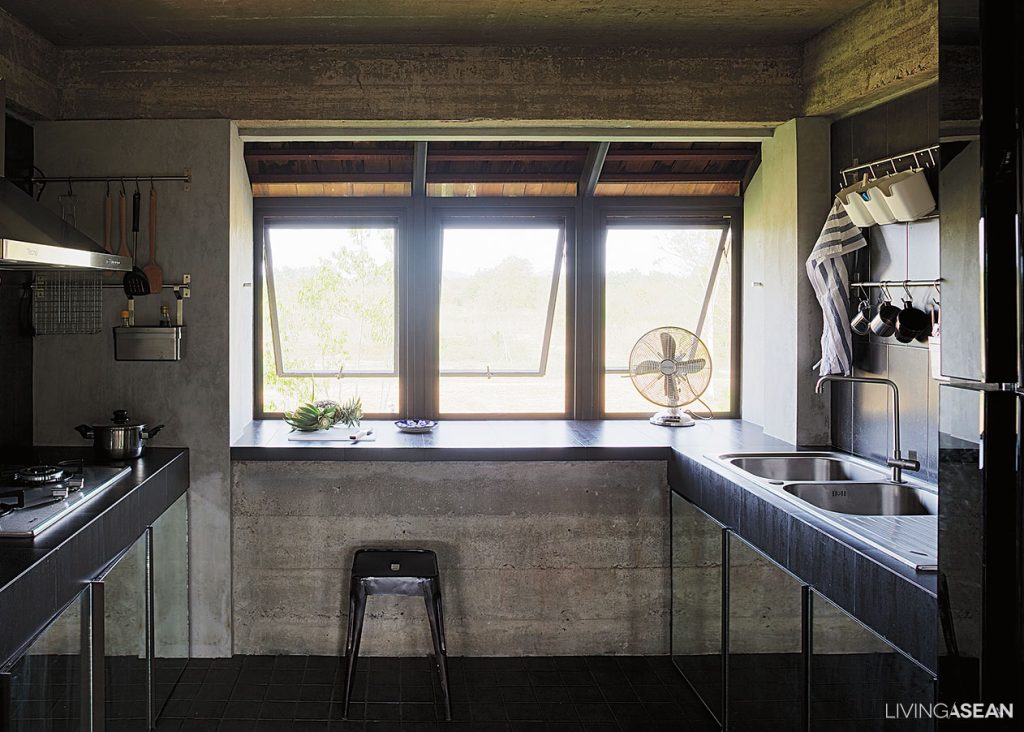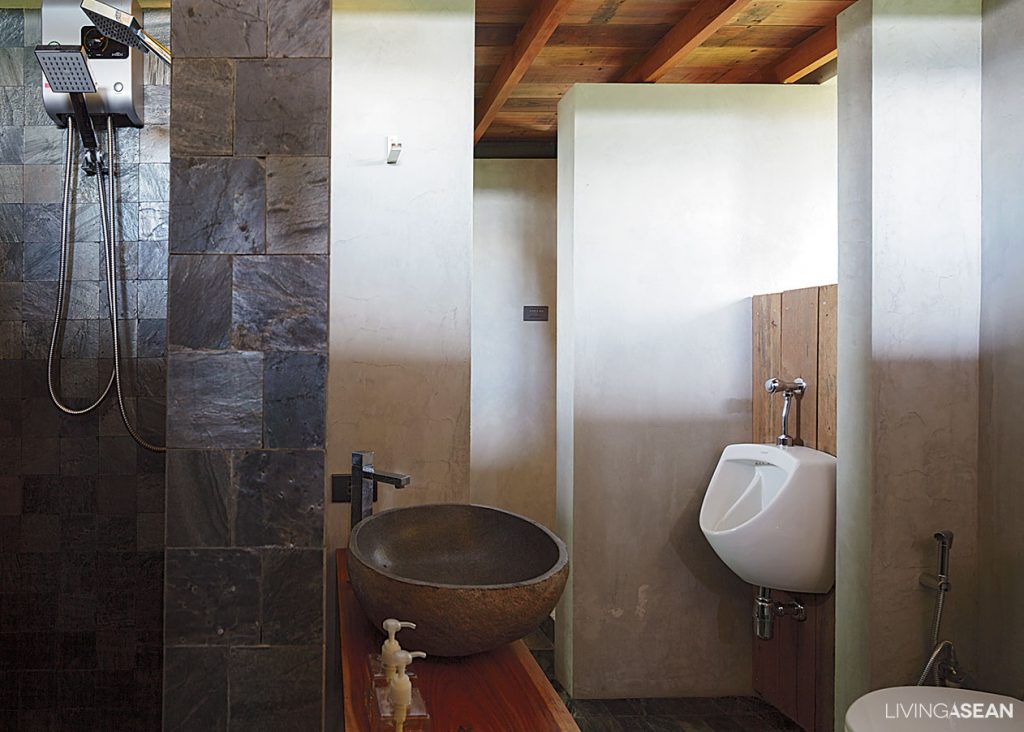 For this reason, timber materials are not chemically treated. Its durability relies on the quality of the wood itself. Takhianthong (Hopea Odorata) is mainly used. This timber is used in making boat piers and can tolerate year of rains and sunshine. Likewise, concrete surfaces are left intact to bring out their true textures.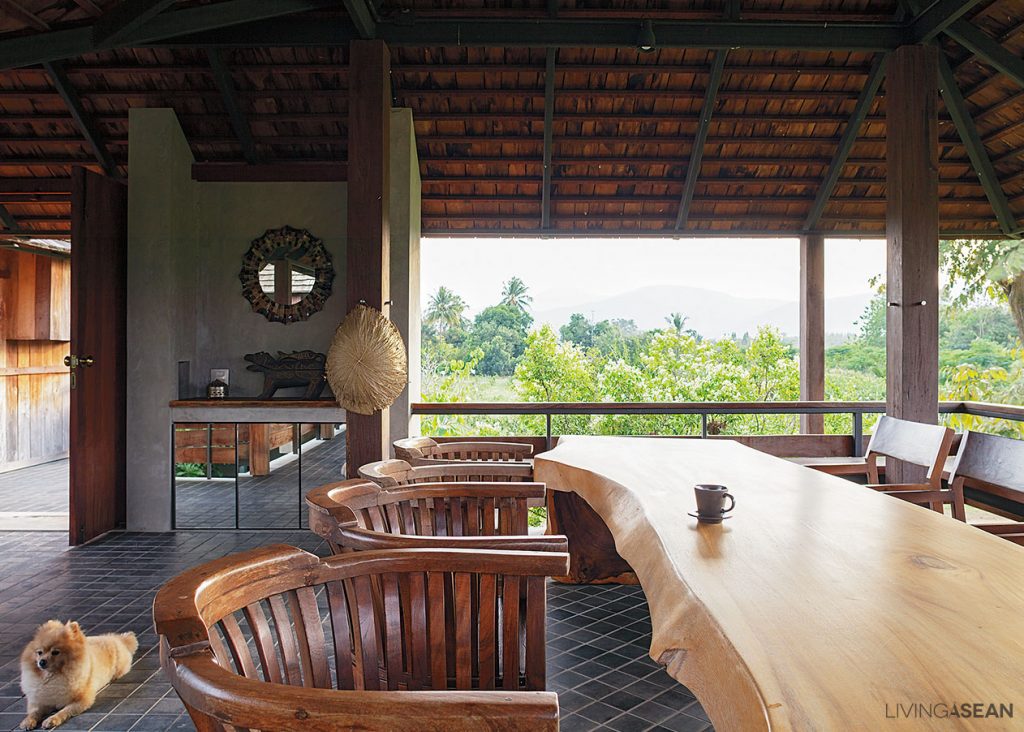 "For the time being I am shuttling between home in the city and this country house. One day, should I grow tired of living in the city, this is the place to be. It is beautiful living out here. In the cold season, natural light is just about right, warm and comforting. You just have to see it yourself," said the homeowner.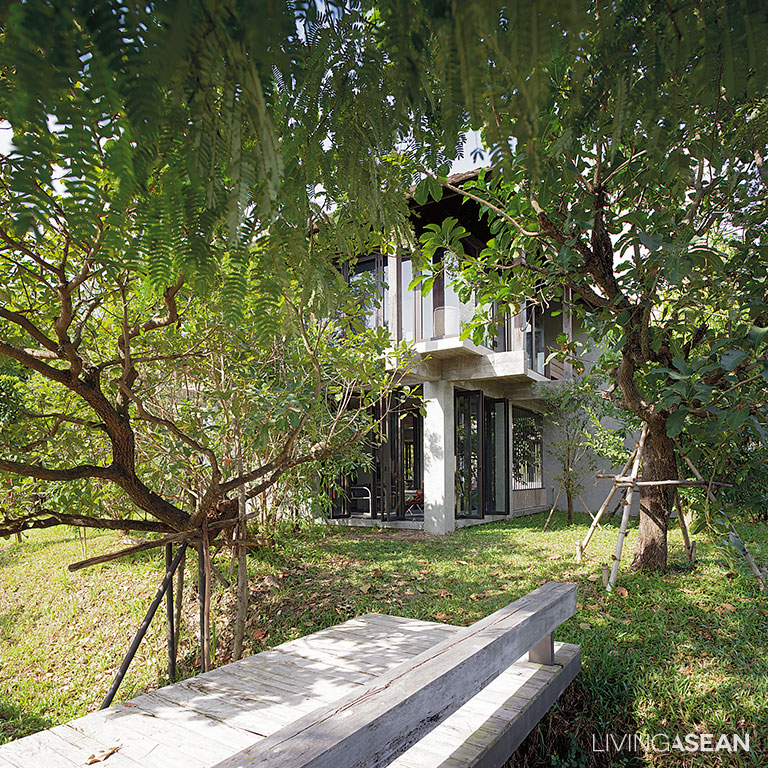 After all, it is the modern meets rustic charm which makes this half concrete half wood house a warm and humble feel like no other.
Story: Wuthikorn Suthiapa
Photo: Soopakorn Srisakul
Designer: Nantapong Yindeekhun