It is not common to build a house in a rocky terrain. But this house on the rock stands tall against all odds.
/// Thailand /// 
Story: Ottomaan /// Photo: Sungwan Phratem /// Architect: Kusol Im Erbsin 
The house is settled on a tight land of less than an acre. The landscape is hemmed by huge rocks. From afar, it's hard to tell the shape of the house, as it sits on a lower level than a nearby road.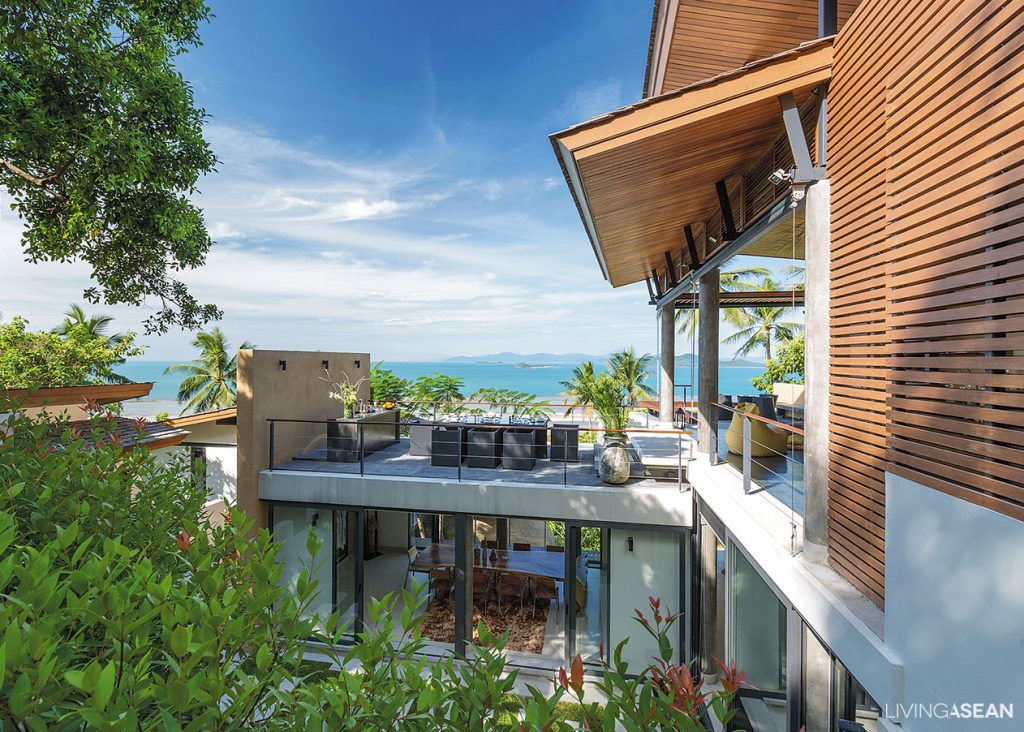 Boulders across the landscape force the buildings to come in separate units, each is anchored with a rock to secure its place. The design is modern and simple. Overall exterior is clean and neat, highlighted with a shed roof. Different asymmetry shapes are used, while rectangular shapes are avoided to achieve the most nature-blending buildings.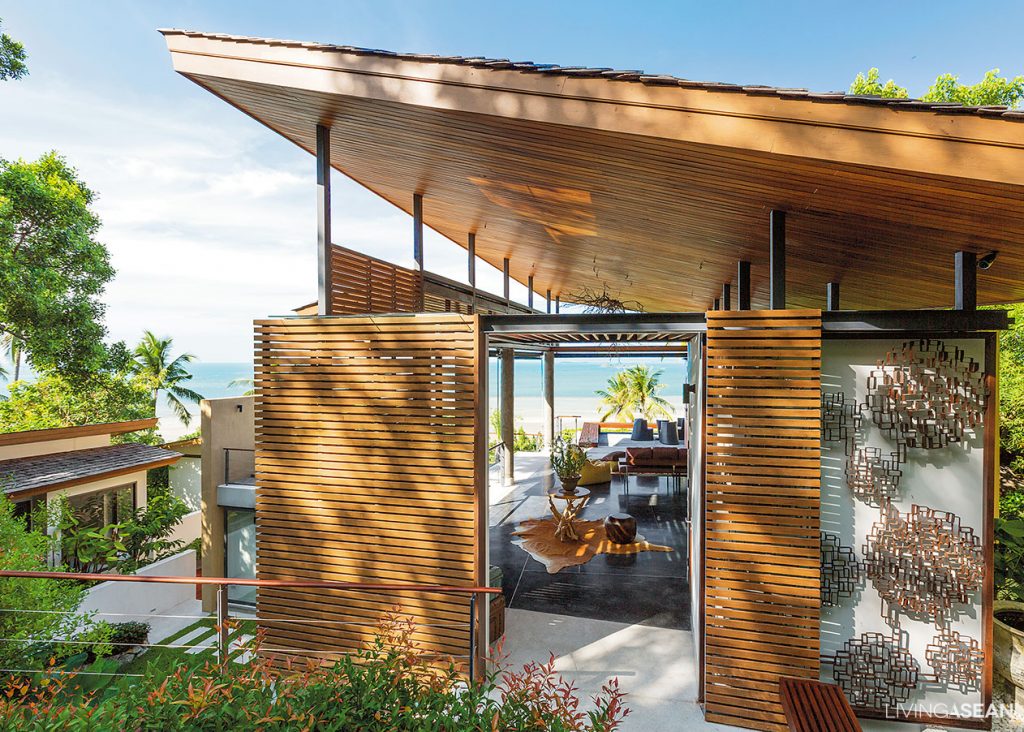 Buildings are set on a slightly different levels. The shed roof on the main villa creates a wide open facade. The diagonal lines are also applied to other exterior walls. The overall wooden materials make the house looks warm and inviting.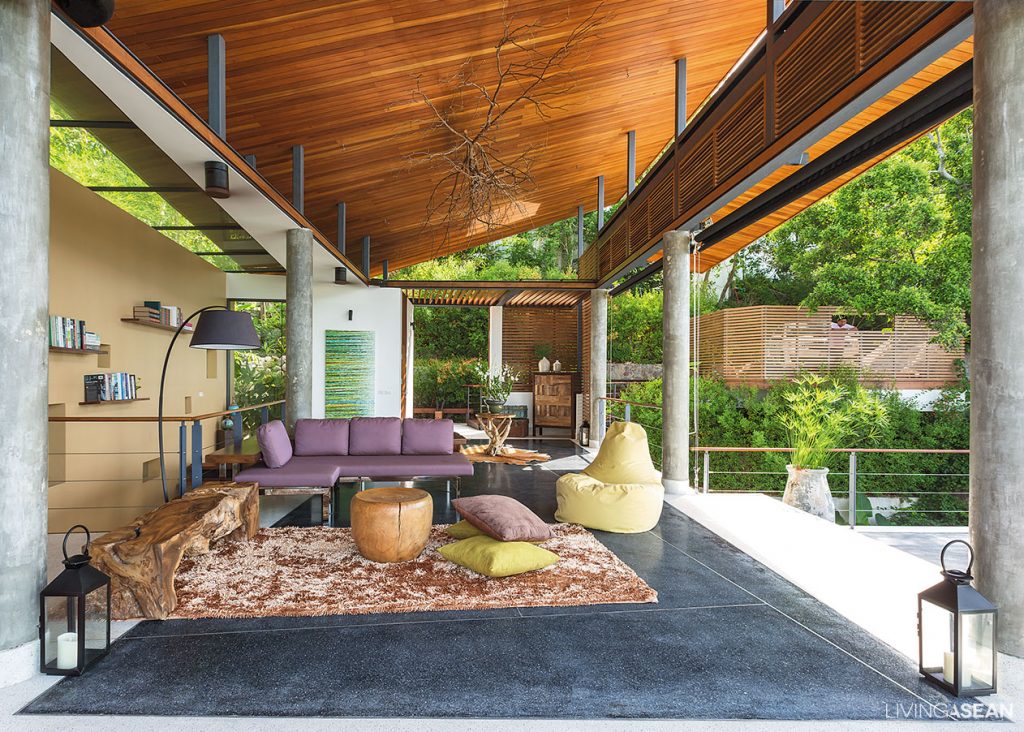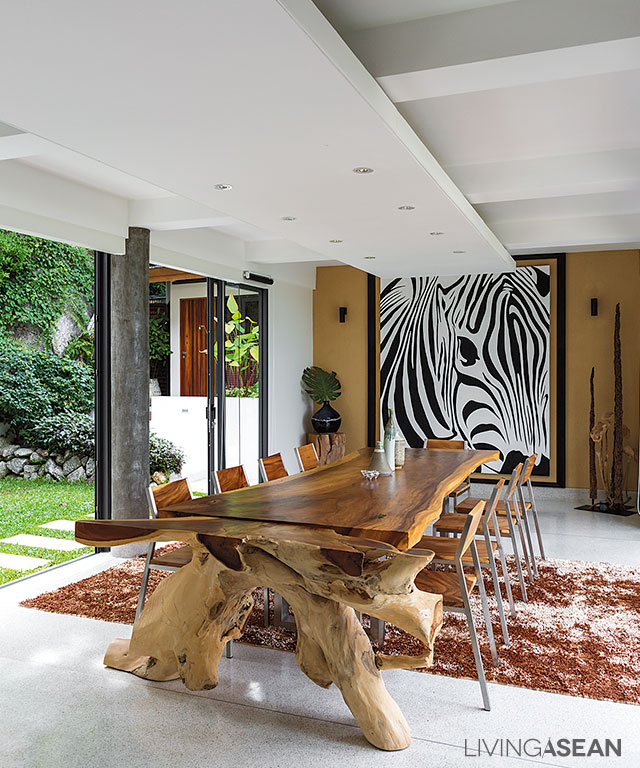 The two-storey main villa features a T-shaped floor plan. On the second floor, an ample sitting area is offered along with a panoramic ocean view. Exterior walls are partly covered in timber strips, placed at intervals for ventilation. Bricks wall covered in plaster and glass windows are applied where appropriate. A wide sundeck is served as an alfresco dining room.
The ground floor is also connected to outdoor. Floor-to-ceiling sliding glass panels are installed. A lounge area is equipped with a huge bed. Next to the space is a semi-formal dining room and a contemporary-looking pantry.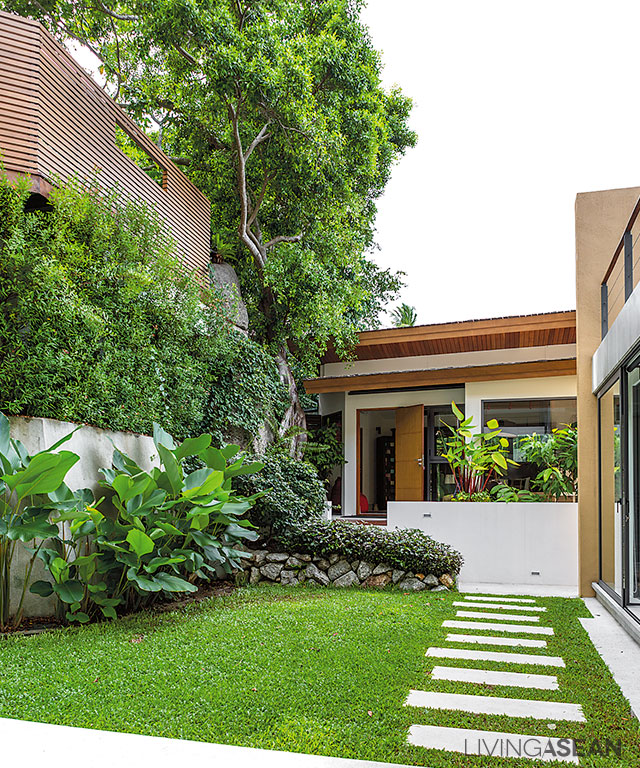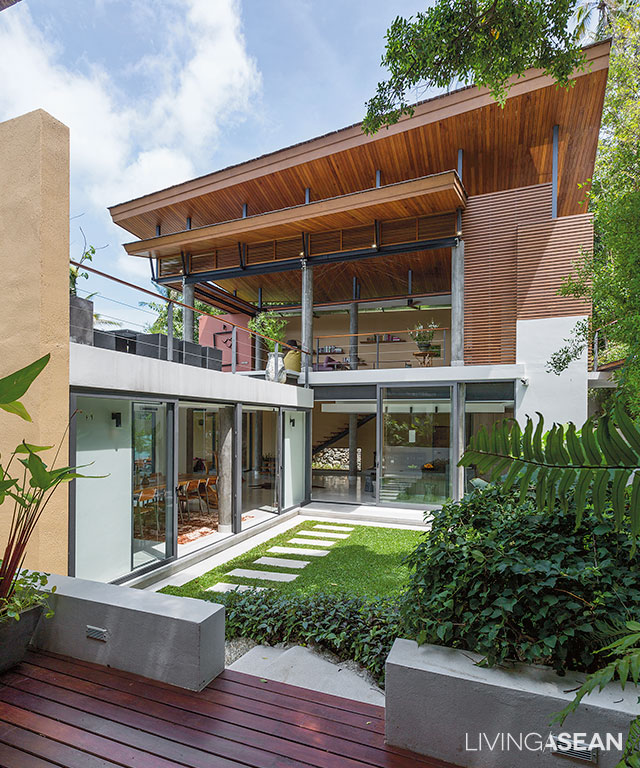 The first outbuilding is opposite to the main villa, accessible via a garden pathway. The single-story home offers a small bedroom. The ensuite unit boasts an outdoor bathroom.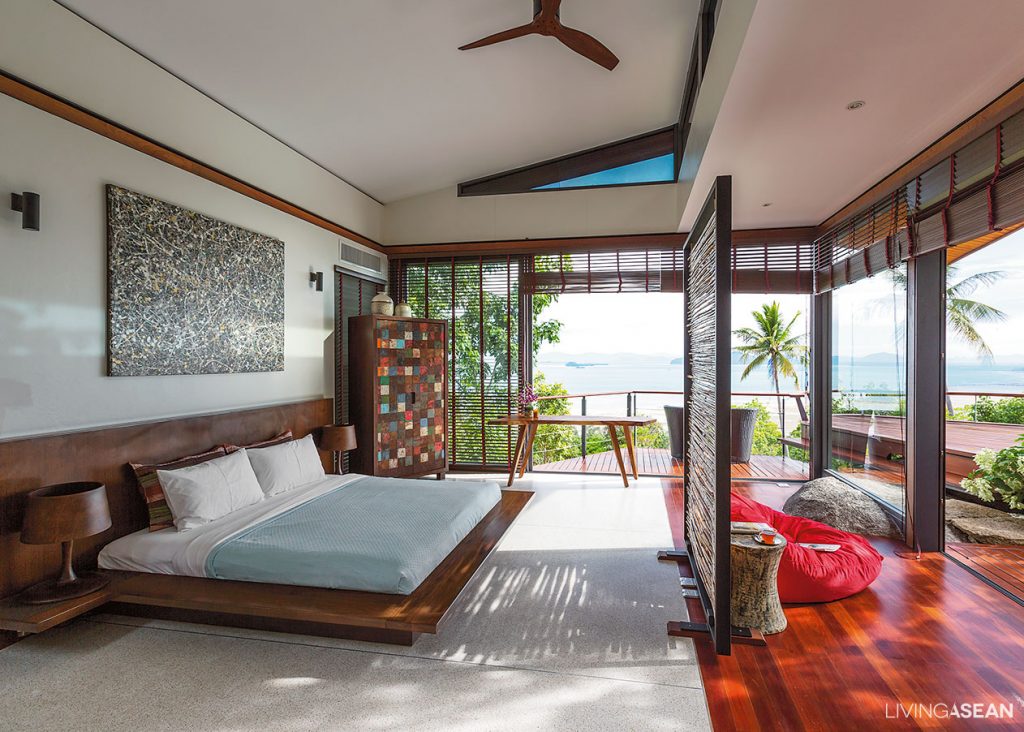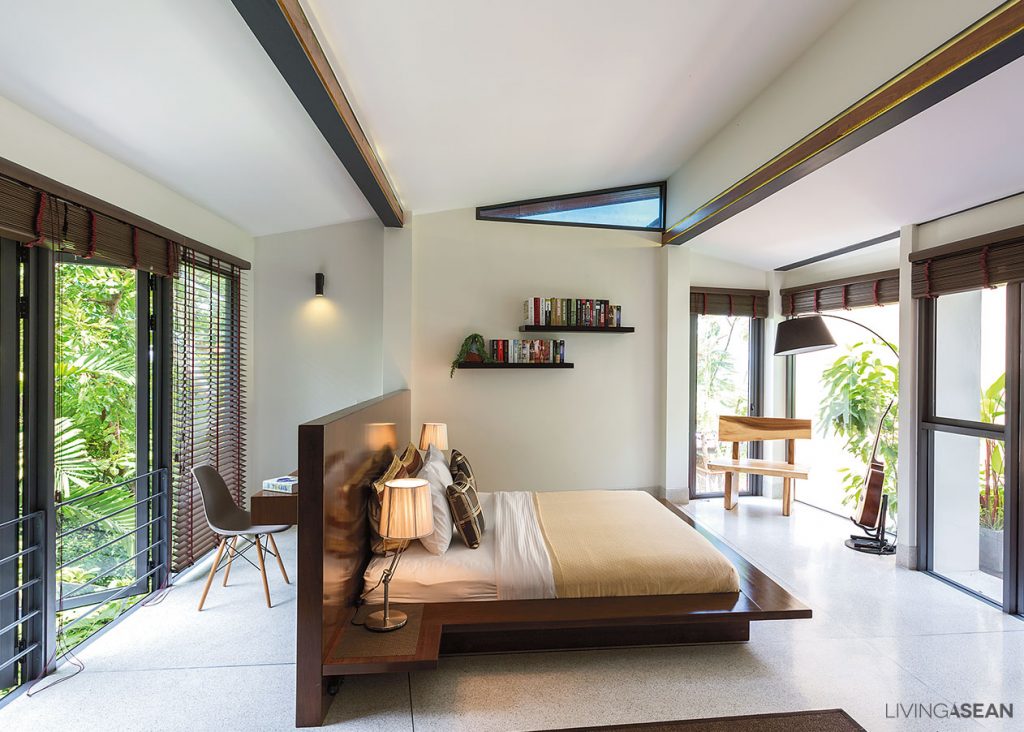 The second outbuilding sits slightly lower than the rest. The floor plan is similar to a sundeck on a cruise. The master bedroom sits on a big boulder, the top edge can be seen projecting out from the floorboard.
Where possible, uneven grounds were smooth out to make a lawn. Through time, the weather has washed rock surfaces that they gradually become organic with the house and its landscape.
Safari-inspired décor silhouetted against its modern loft interior. Naked concrete finishes compliment subdued tones of the wood. Free-form furniture at the center works as a colorful contrast. In short, its rocky terrain simply completes this house on the rock.