Ensconced in the hustle of downtown Yangon, an artsy house in Myanmar provides a showcase for a confluence of ideas from different styles, places, and times.
/// Myanmar ///
Architect: Spine Architects Co, Ltd /// Photo: Rithirong Chanthongsuk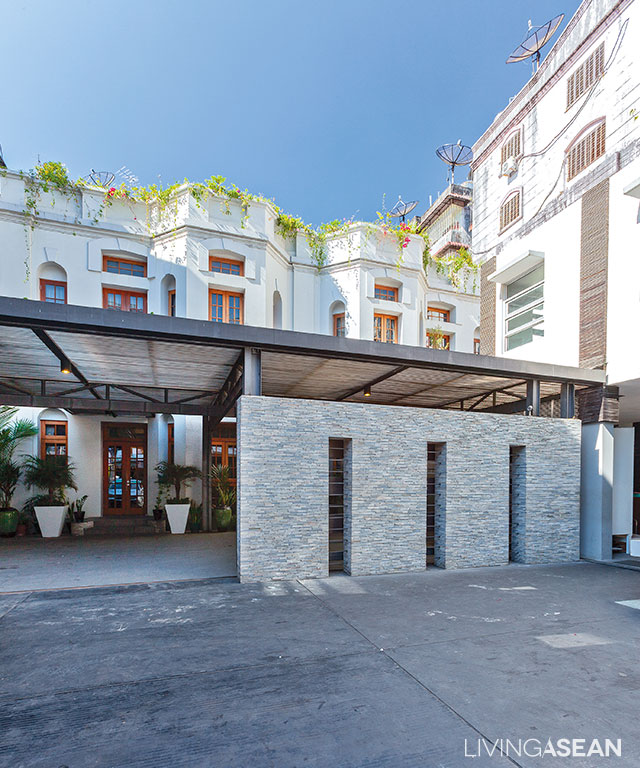 This unique artsy house puts an innovative spin on traditions of years gone by. The mansions near a busy market on Nawaday road, with a warm welcome by Min Han, the owner.
The three-story home has many interesting features that apparently blend well to form a uniform mixture. For example a Modern style wing, which stands in perfect harmony with the Colonial style mansion. The new addition is the original structure being left largely intact. Other than that, the floors are improved and refinished, while room dividers are remade to create a light and airy atmosphere on the inside. In front of the house stands a two-story family business building, where traditional Myanmese snacking meals are sold, including "Yuzana Pickled Tea." Nearby, a fence that separates an ample parking lot from the main compound also protects the family from the noise and hubbub of the big city.
"In fact, I am not much of an artist. But I like collecting works of art, especially those of U Maung Maung Hla Myint, who is nationally known for his bright color paintings. With vivid color paintings, to make the space more lively," said Min Han.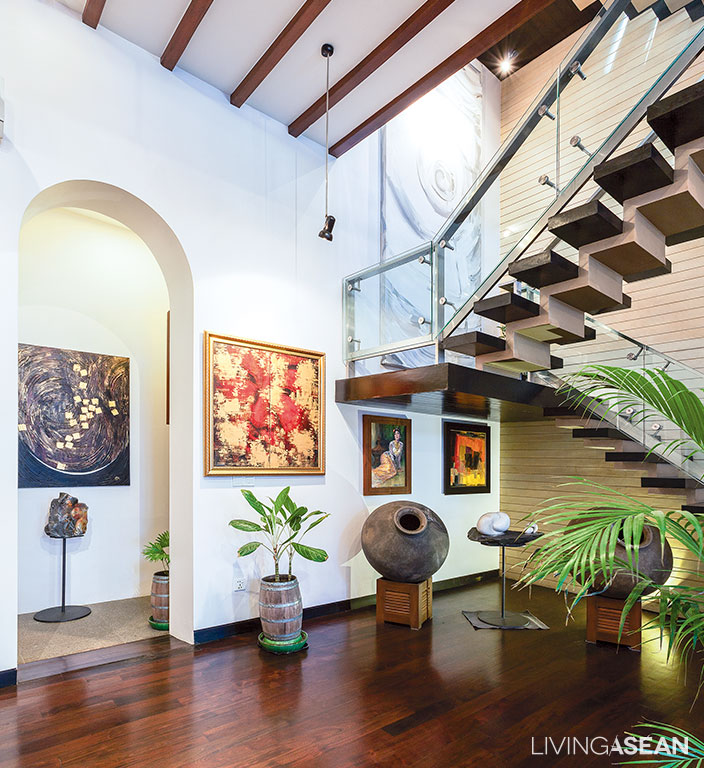 At the center of the house, the architects put in a single steel staircase with glass railing. Inside spaces are illuminated by natural light, and the highlight is the simple addition of a skylight on the third floor, which impacts the interior space. Overall, the appearance is light and airy despite decorative details being made of wood in dark colors.
In the meantime, electricity is arranged in the same fashion as an art gallery. There are spotlights on the installations, which make the interior spaces look very neat. As a private gallery, the hallway has become a rendezvous for friends and relatives as well.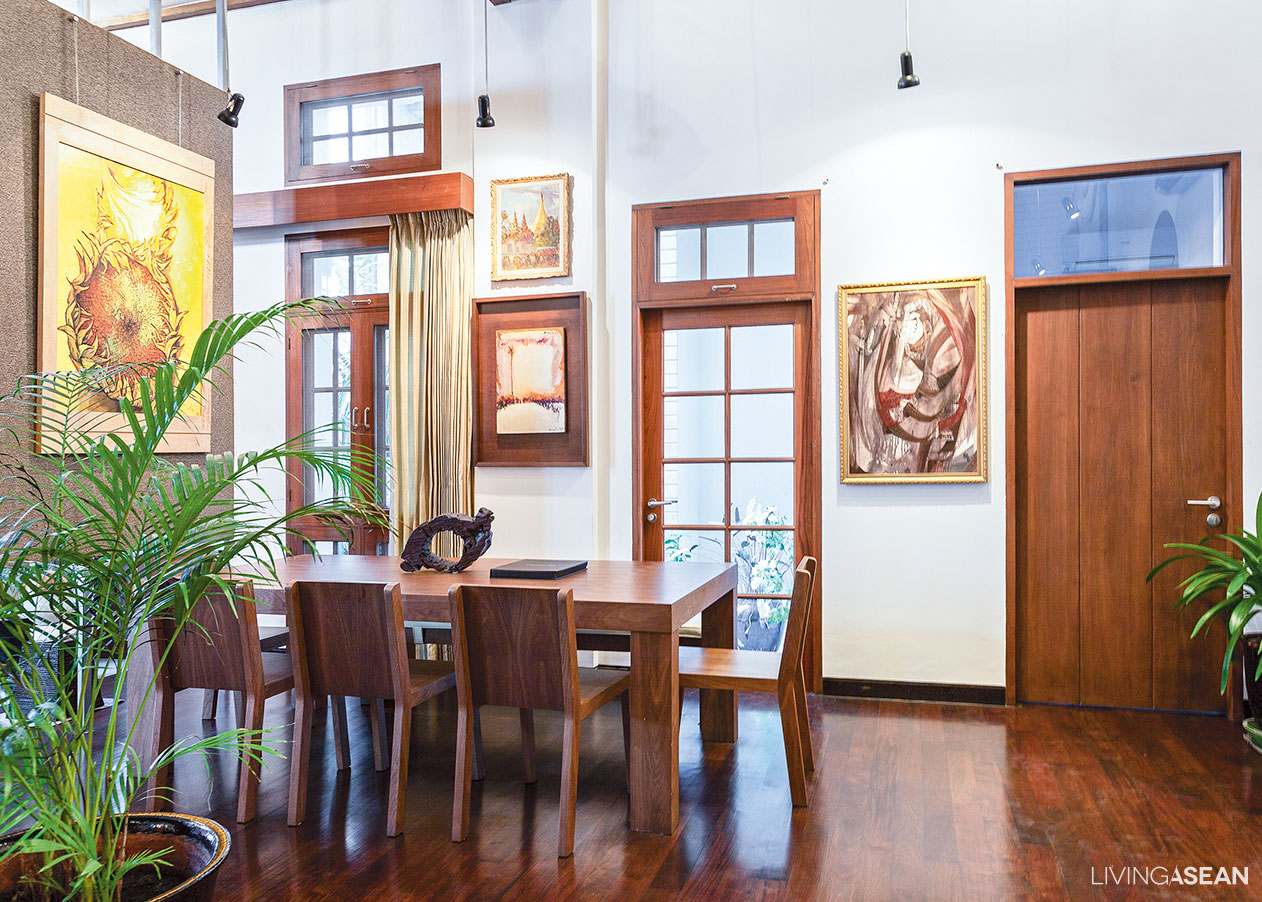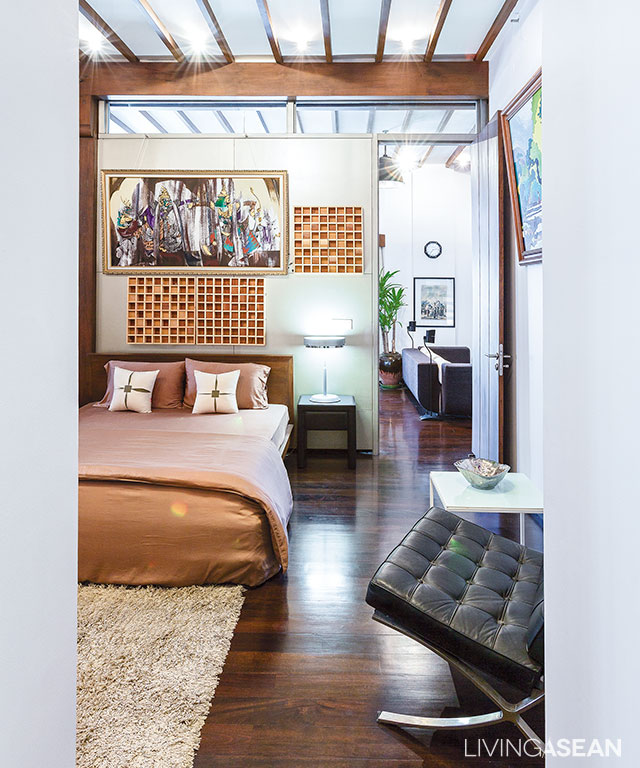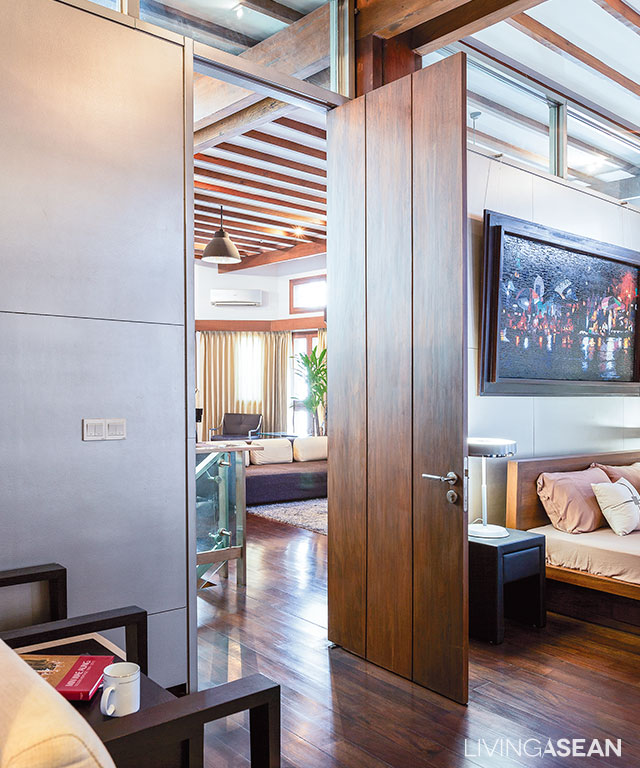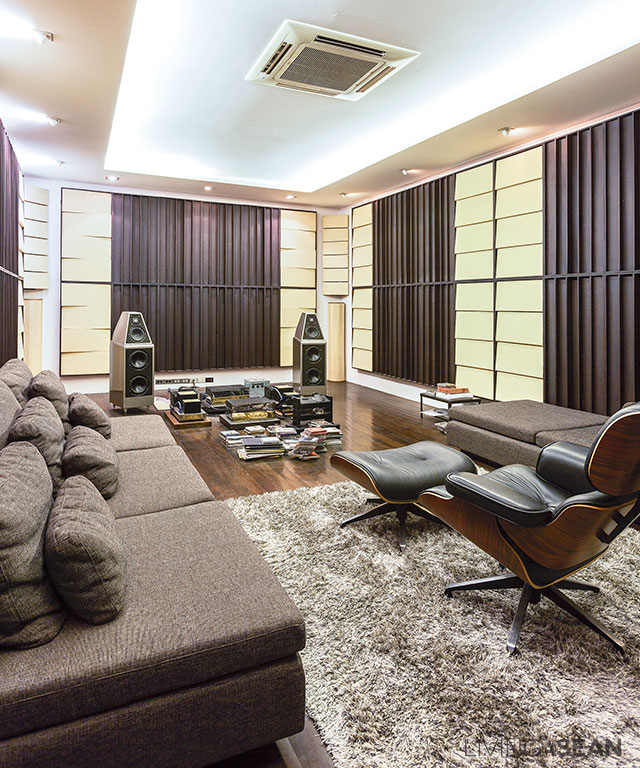 The homeowner not only paid attention to detail but also actively participated in making design decisions every step of the way. For example the location of each artwork, which had to be decided from day one to create perfect harmony. All told, it is a beautiful artsy house. It is an art gallery. And it testifies to the homeowner's taste for something different.