Naked concrete walls, steel structures and cantilevered frame combined, giving the modern house striking curb appeal.
/// Thailand ///
Story: Otto Otto /// Photo: Sungwan Phratem /// Architect: Plankrich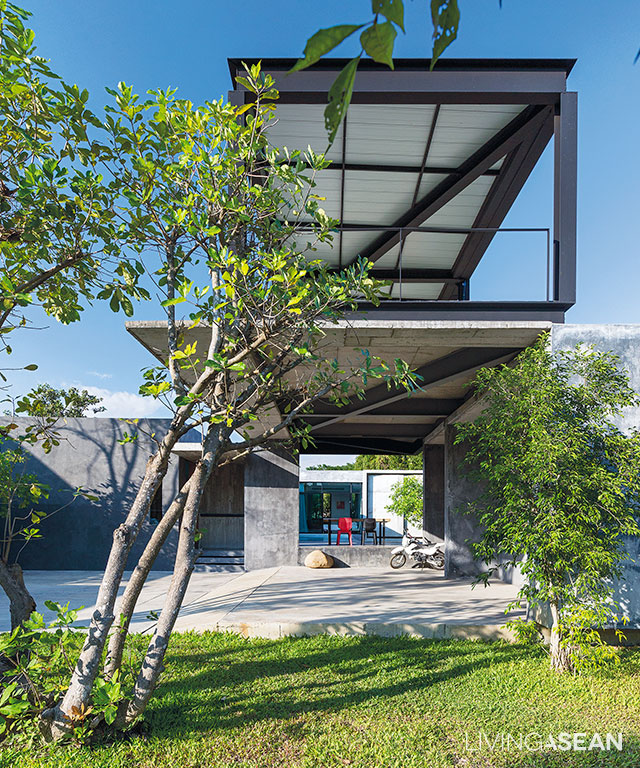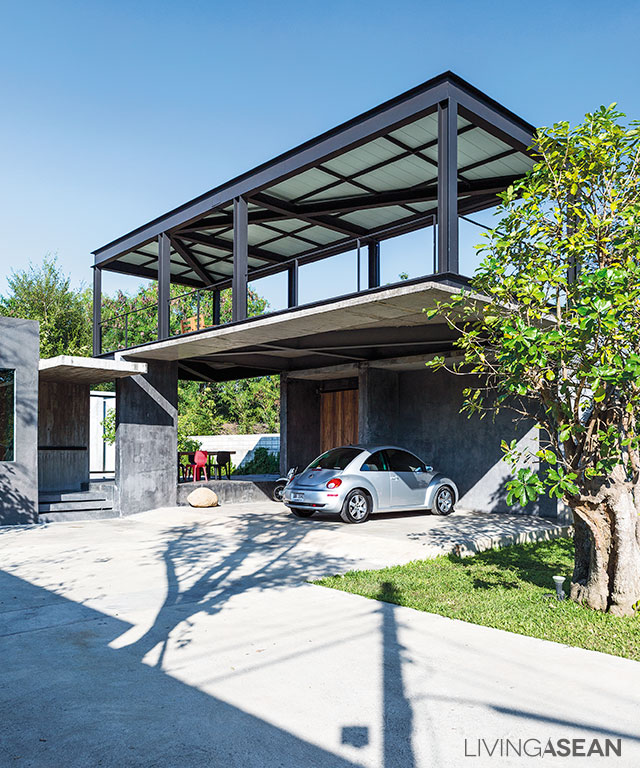 This modern house plan stretch along east-west axis, which is much longer than its width. An alfresco mezzanine is built on the top of a garage by lifted a floorboard up above the ground. The thick naked concrete facade shelters a storage room and a kitchen. Together, both structures shield a living space from the glare of afternoon sun.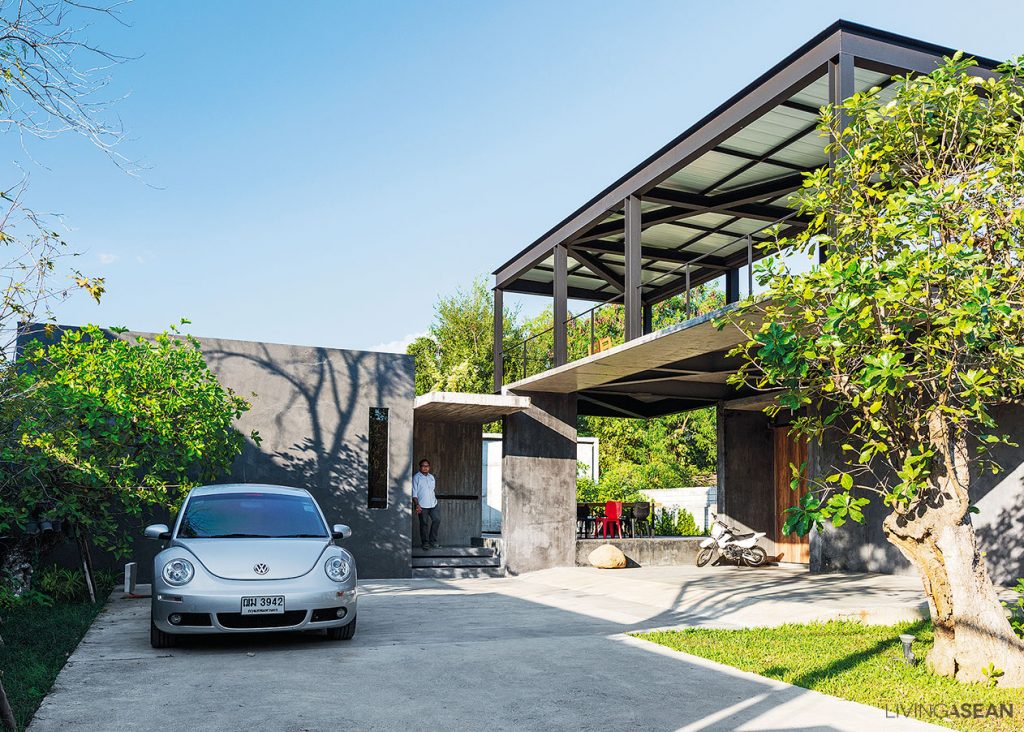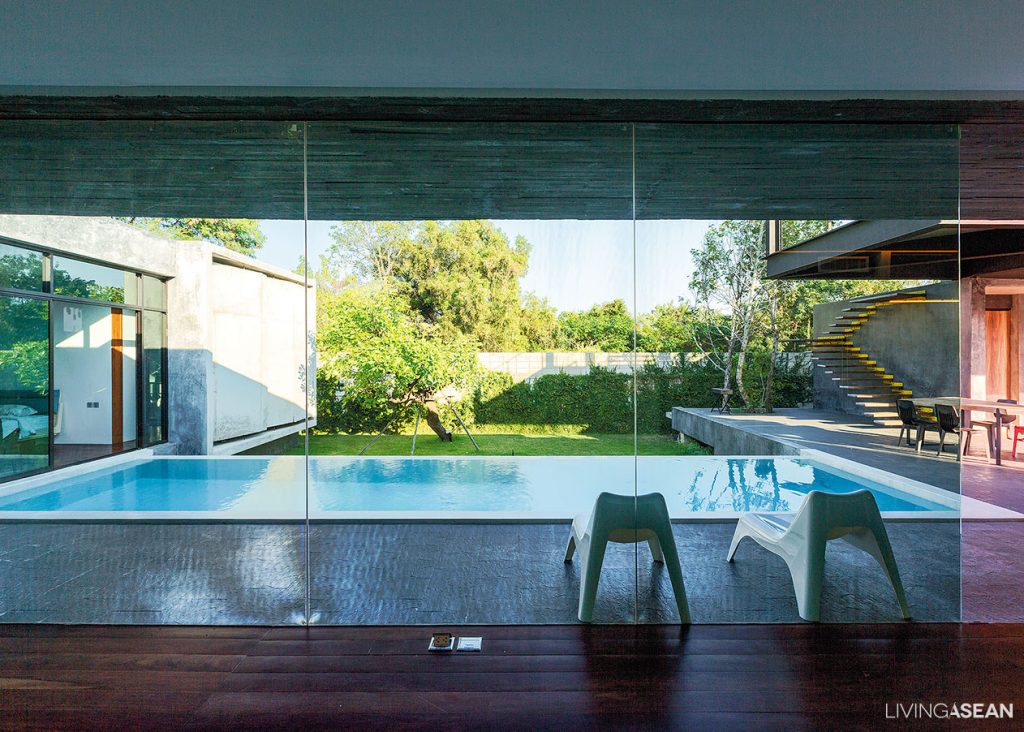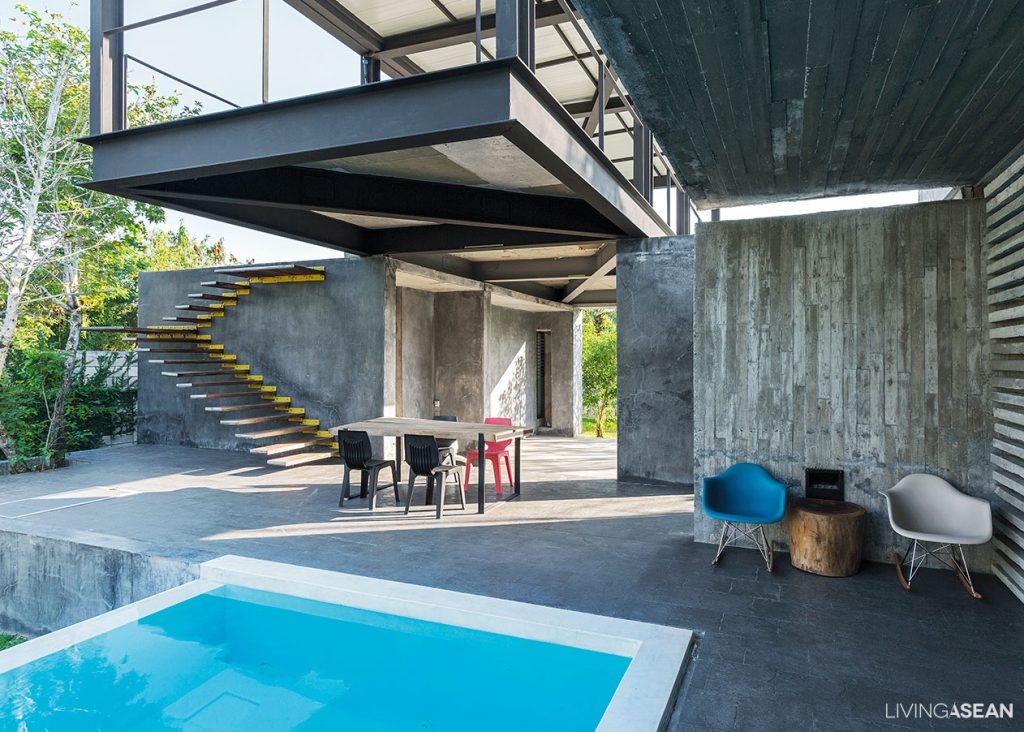 The interior features a spacious rectangular-shaped room. The white multi-purpose space is set parallel to the poolside veranda, separated by a clear glass wall. The veranda itself is protected by a concrete slab juts out roughly 2 meters from the exterior wall. The room is functioned as a pantry, a living room and a workspace overlooking a full lush landscape.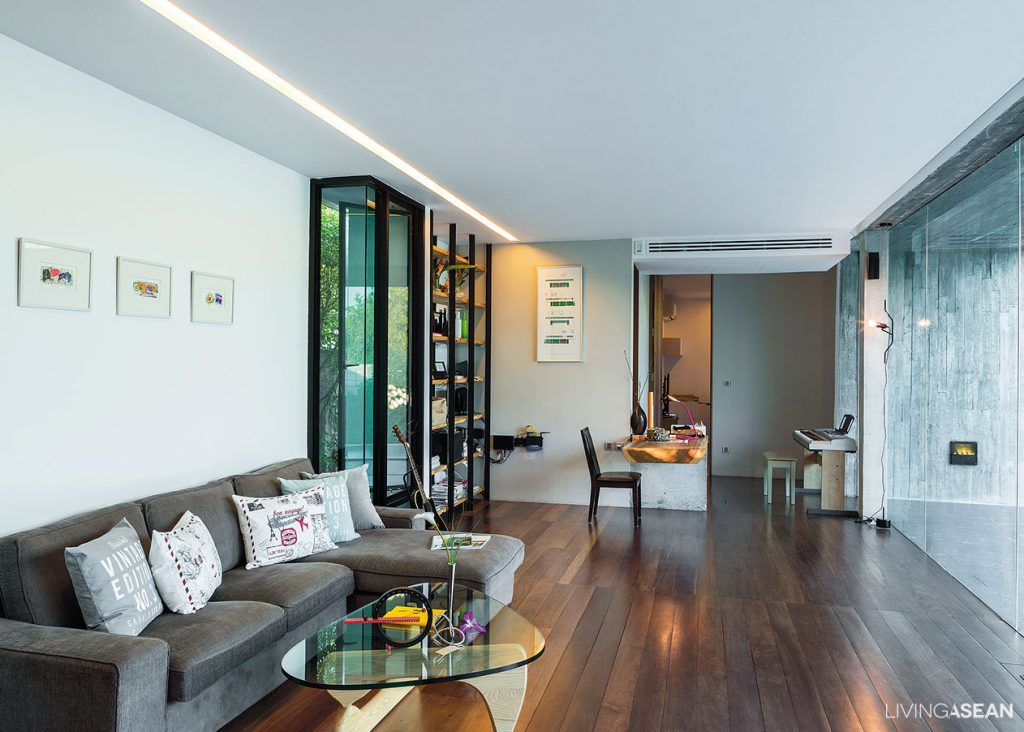 A sharp 90-degree angles turn leads to a small bedroom and a bathroom around the corner. At the farthest end lies a master bedroom, also with a poolside view.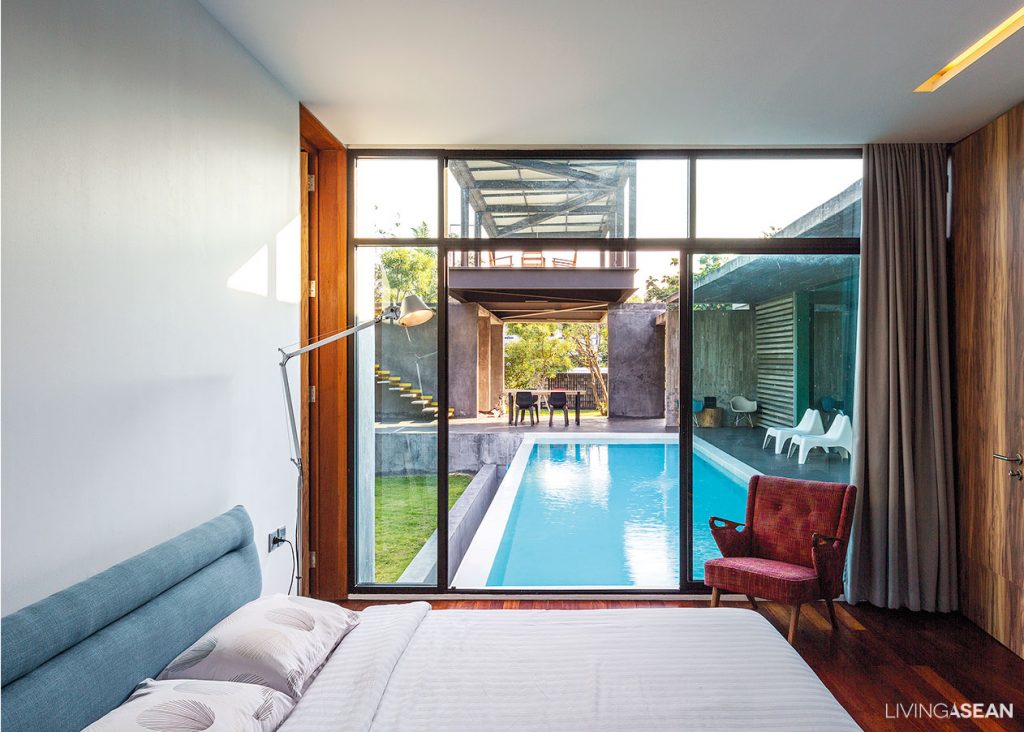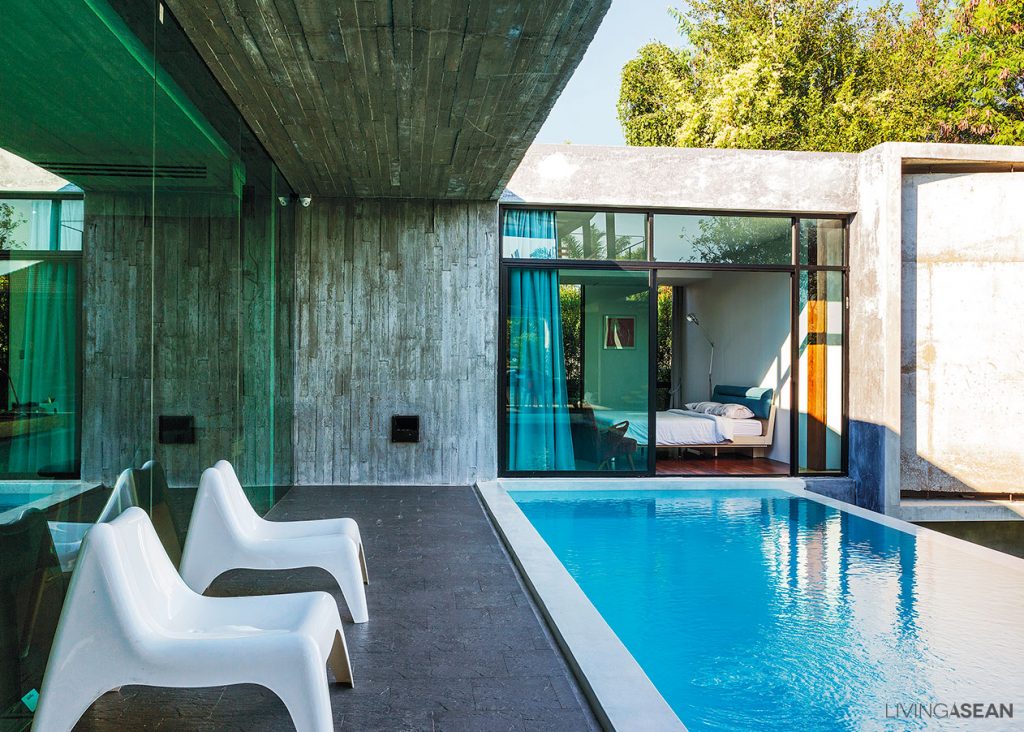 Building a modern house like this requires a well-rounded thought. It truly reflects the owner's consideration toward future maintenance and care. And moreover, the ability to overcome challenges in design and engineering.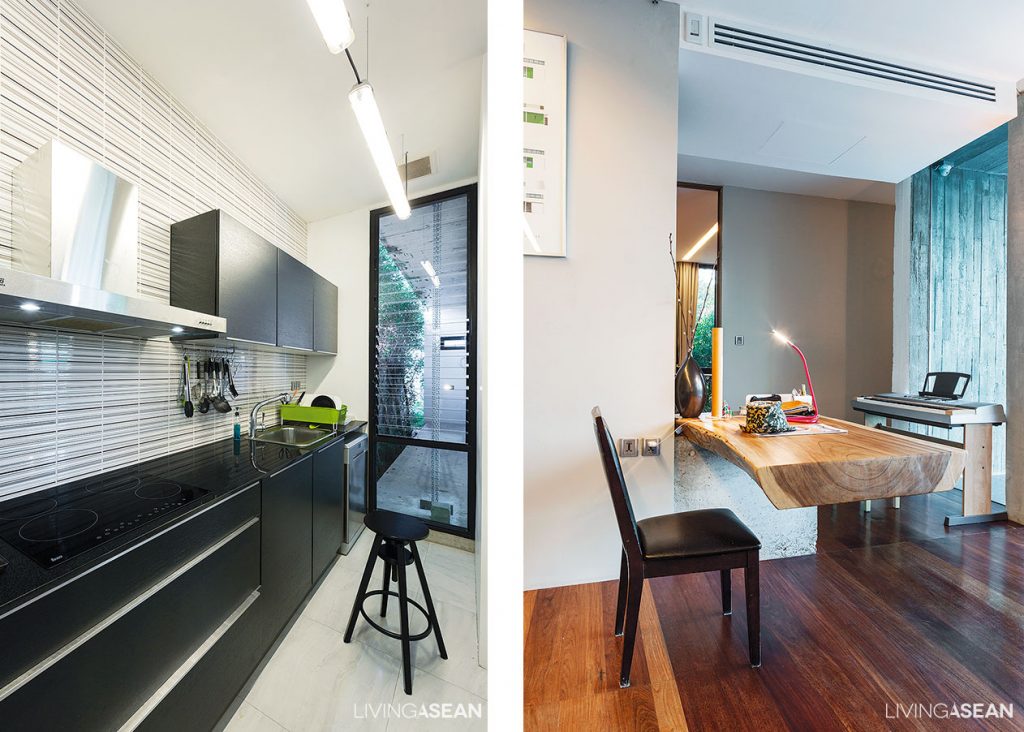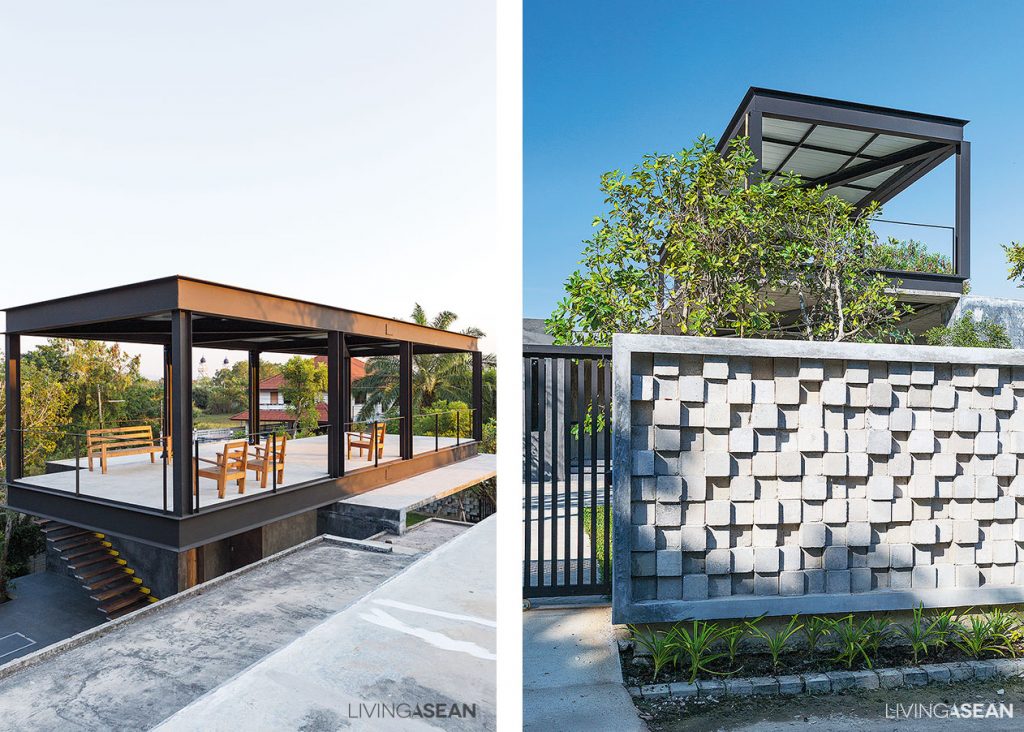 link: http://www.plankrich.com/