This functional home provides a fine example of how limitations can be overcome. The front area is quite narrow, and the land is extremely close to a neighboring house, so each square meter has to be used wisely.

/// Thailand ///
Story : "Ajchara Jeenkram" /// Photos: Soopakorn Srisakul /// Style: Pakhawadee Phahulo /// Architecture/Interior Decoration: Workspace Architecture Studio, by Worapoj Linkanokrat and Wirawut Nonthawet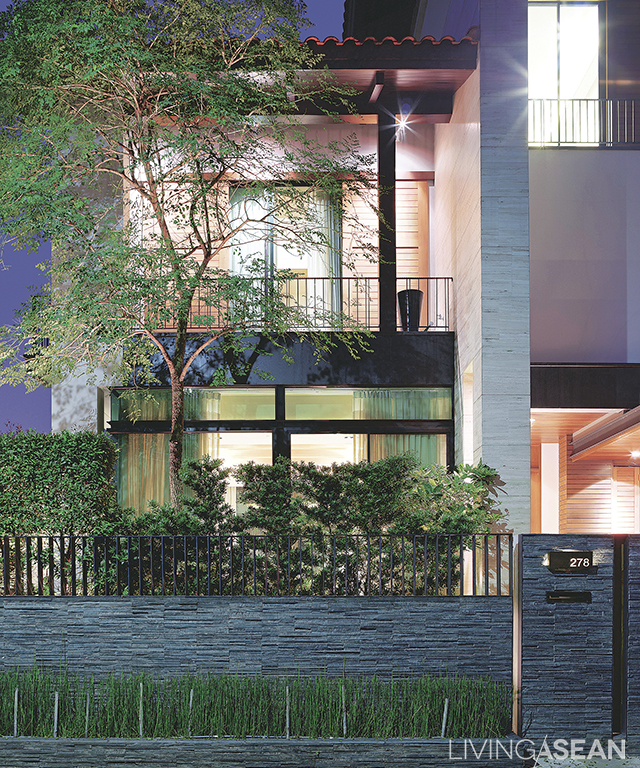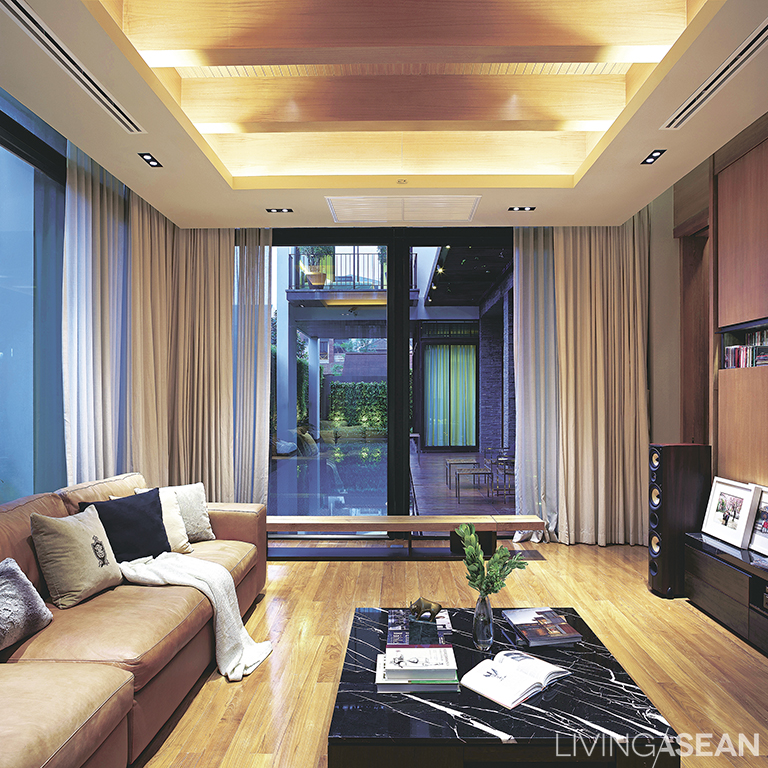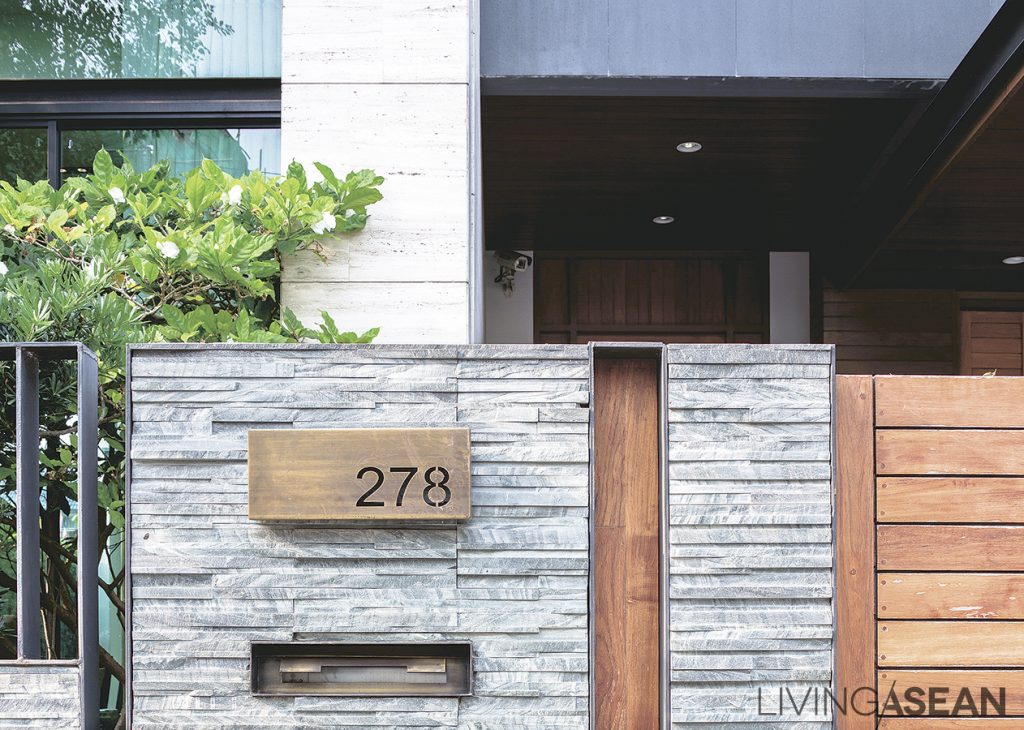 From the outside the house doesn't appear large, but inside, it's actually spacious. The house has three floors, with the first floor a common area consisting of living room, dining room, and pantry. The second and third floors are for rest and relaxation.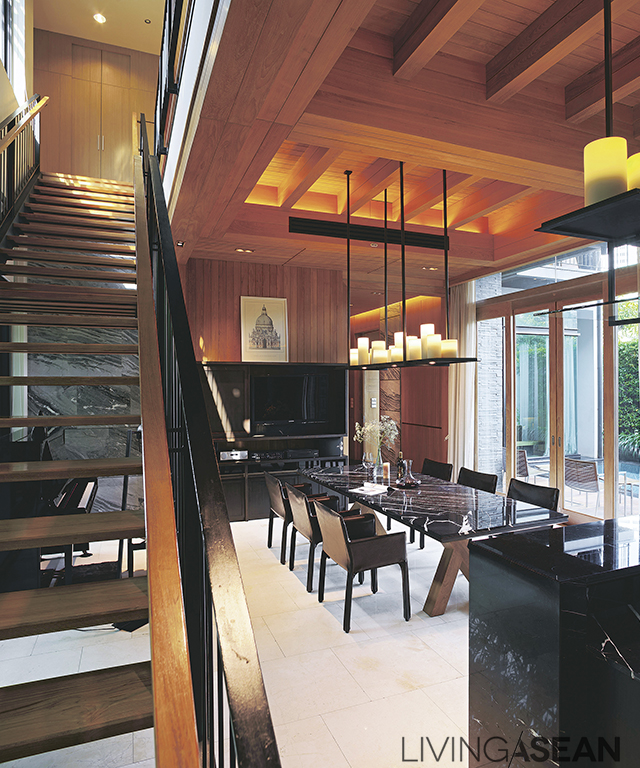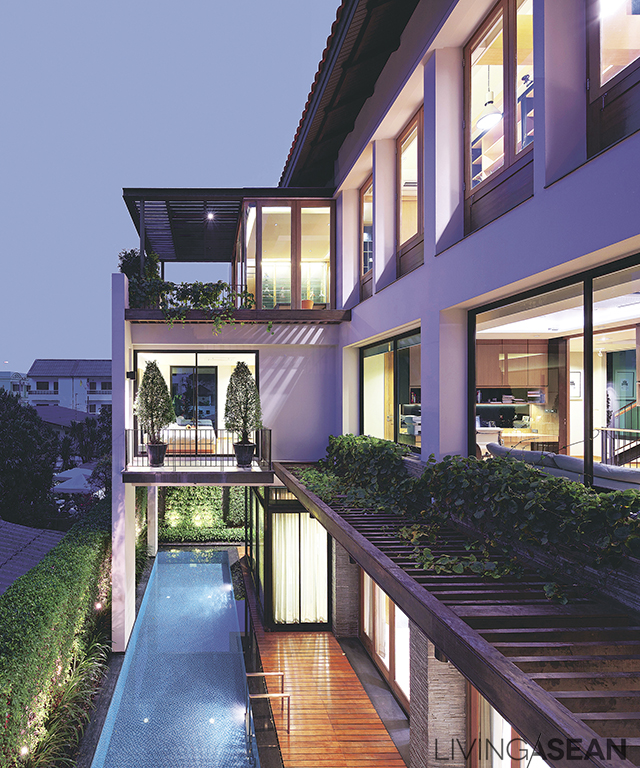 To solve these problems, Workspace Architecture Studio gave the house with a stretched-out design which puts as much area in the front and back as possible, yet still leaves enough room in between for a center courtyard filled with greenery. Overall, the décor has a modern feel, but a closer look reveals a mix of classic and modern Italian style.
Classic housing concepts were brought in to solve construction problems. Beams and pillars blend with interior décor, with some beam sections used more for decorative continuity and as spots to conveniently hide electric wires.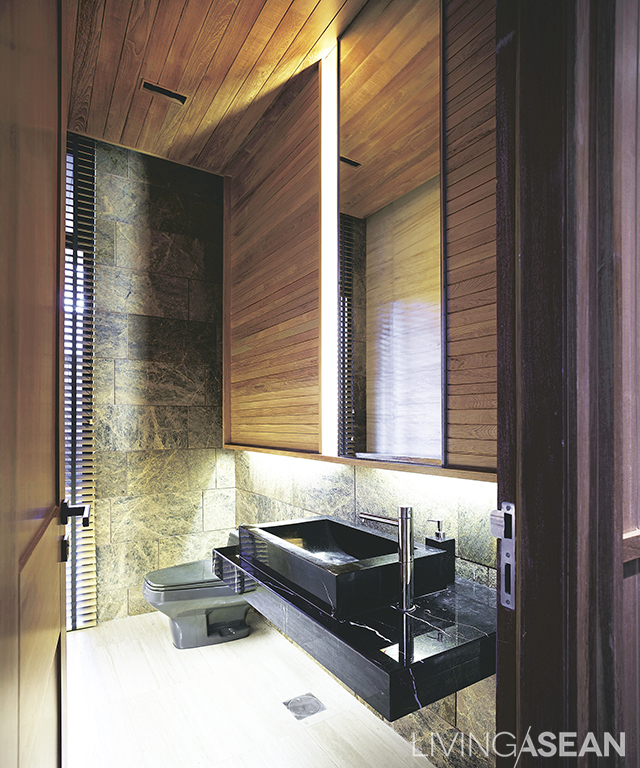 Authentic material surfaces (stone, metal, wood, and brass) are left exposed for both aesthetic and functional reasons. Each stone surface, especially, has its own unique pattern. Stone is also durable, lasting for decades, and adds to the variety of textures in the house.
Floating and built-in furniture are part of the custom design, intended to create a harmonious look.
Good design managed to overcome limitations, serve the house owners' needs, and make this house a special place for everyone in the family.