Mahanakorn SkyWalk is poised to become a popular global landmark destination. The new vantage point with breathtaking panoramic city skyline is located at the top of King Power Mahanakhon. Dubbed Thailand's highest rooftop, the lookout with fantastic views is now officially opened.
/// THAILAND ///
Story: Nawapat D. /// Photography: Soopakorn Srisakul /// 
A place of interest for both local and international visitors, the SkyWalk's main attraction is an observation deck that sits 310 meters (1,017 feet) from the ground. The rooftop destination affords 360-degree panoramic views of Bangkok city skyline. It boasts a spacious 63-square-meter floor space that ranks among the world's biggest glass observation decks.
Mahanakhon SkyWalk facilities include:
1st Floor: The Lobby experience is about creating a warm, welcoming atmosphere as visitors arrive at the Main Entrance and Mahanakhon SkyWalk Ticket Counter. It's conveniently linked to the elevator lobby via a Bangkok-themed digital corridor. Feel the excitement of Thailand's fastest elevators that are capable of reaching the 74th floor in just 50 seconds.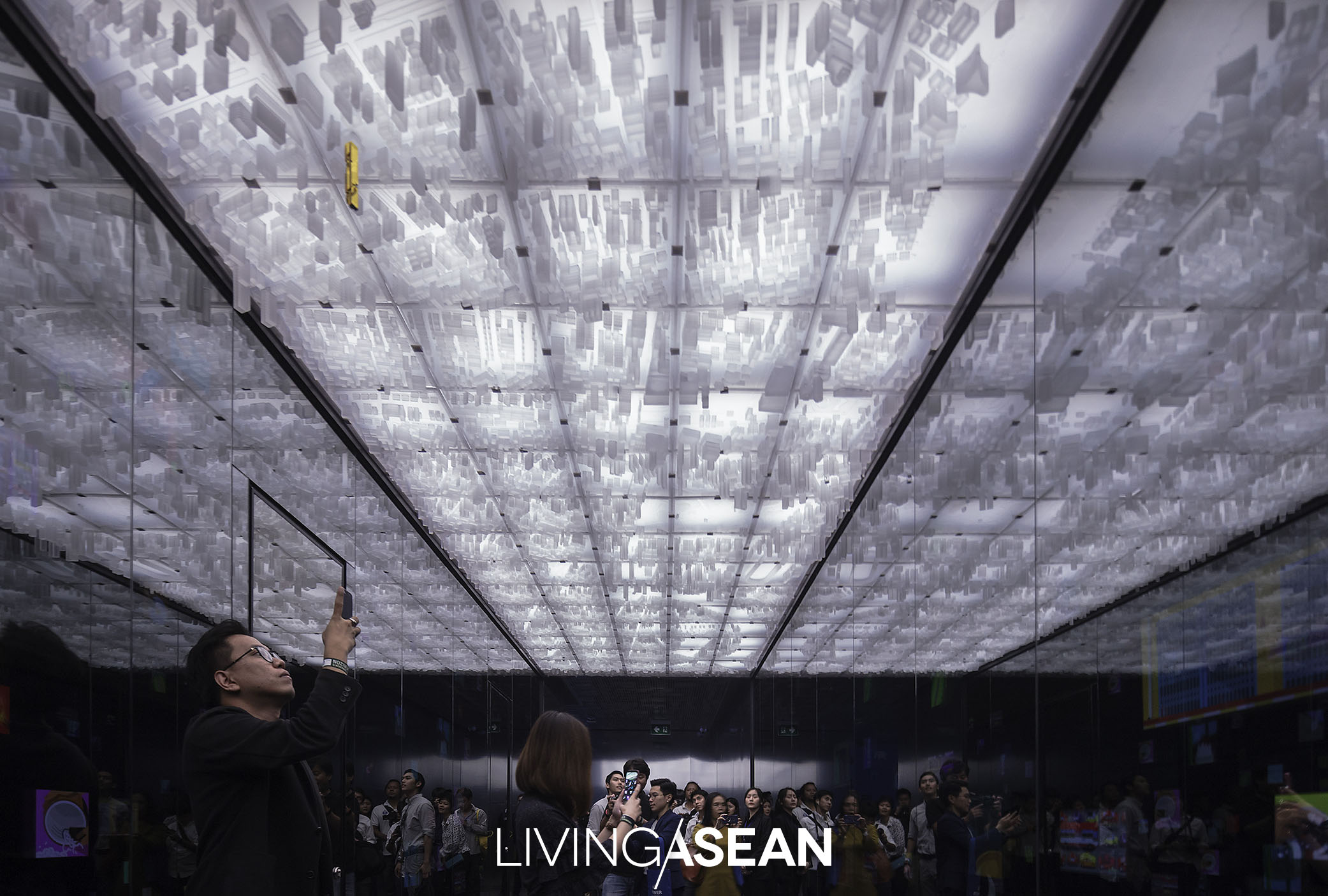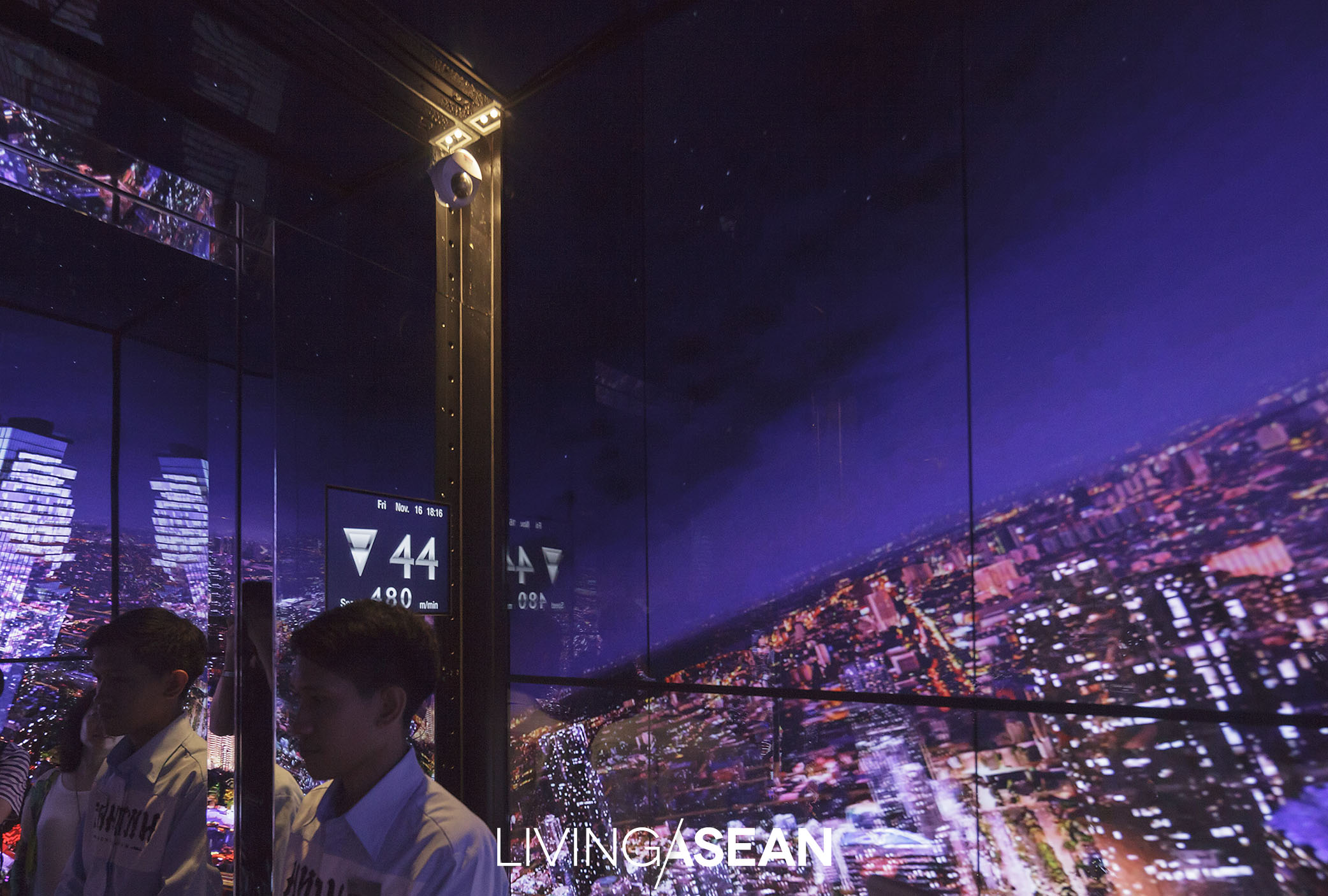 74th Floor: The Indoor Observation Deck affords 360-degree panoramic views of landmark destinations around Bangkok. It comes complete with interactive windows and Augmented Reality screen experience to capture and send postcards to loved ones direct from Thailand's highest mailbox!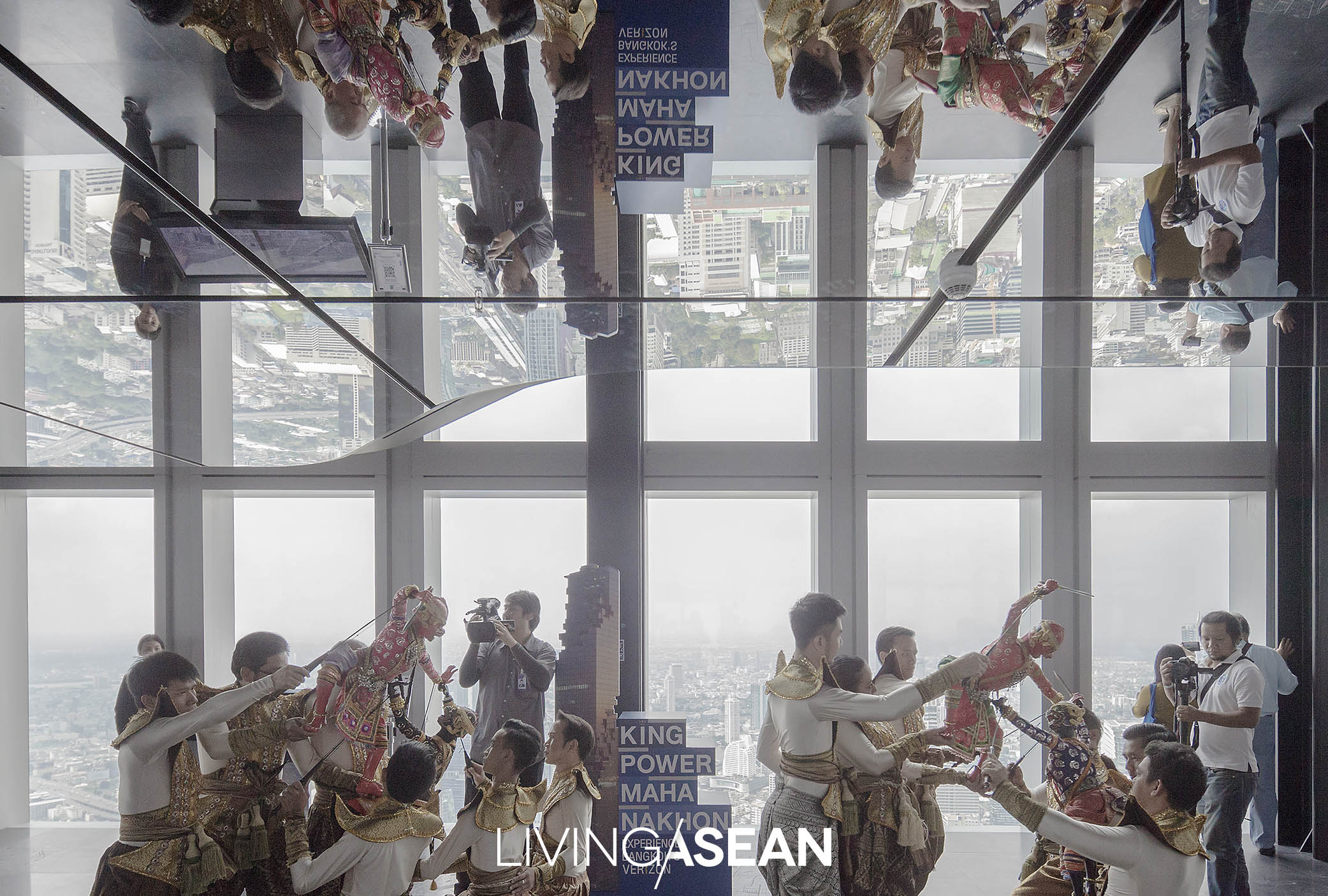 75th Floor: The Mezzanine offers restroom facilities and access to the glass elevator lobby.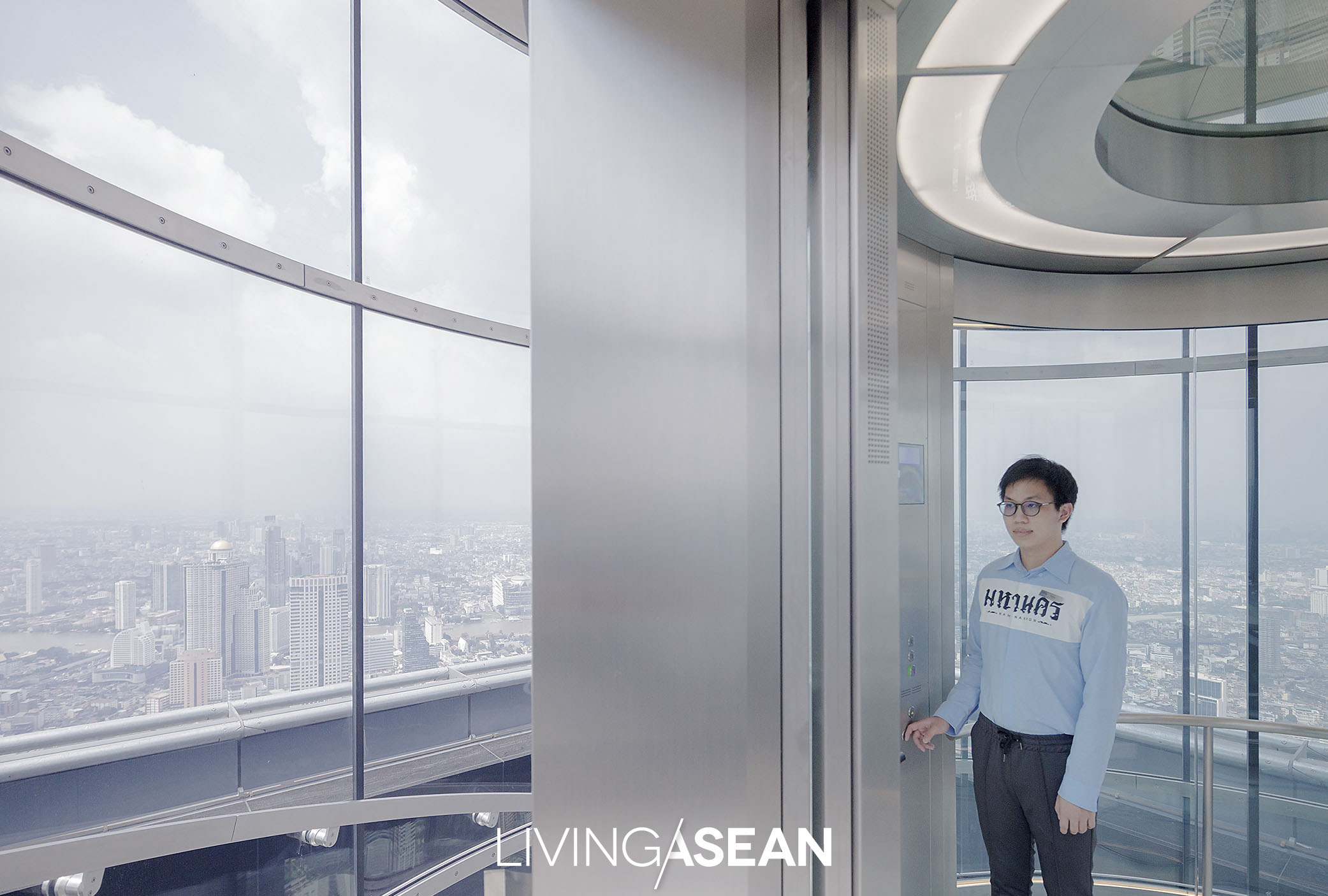 78th Floor: The Rooftop and Outdoor Observation Deck comes alive with the adrenaline-fueled excitement of "The Glass Tray", a floor space that sits 310 meters from the ground. The spacious viewing deck ranks among the world's largest glass floors. The Mahanakhon SkyWalk experience culminates in "The Peak", which is a vantage point set at 314 meters up from the ground. Take your time as you take in the awe-inspiring panoramic view of the city skyline. It's home to the highest rooftop bar with plenty of signature drinks and alluring cocktails.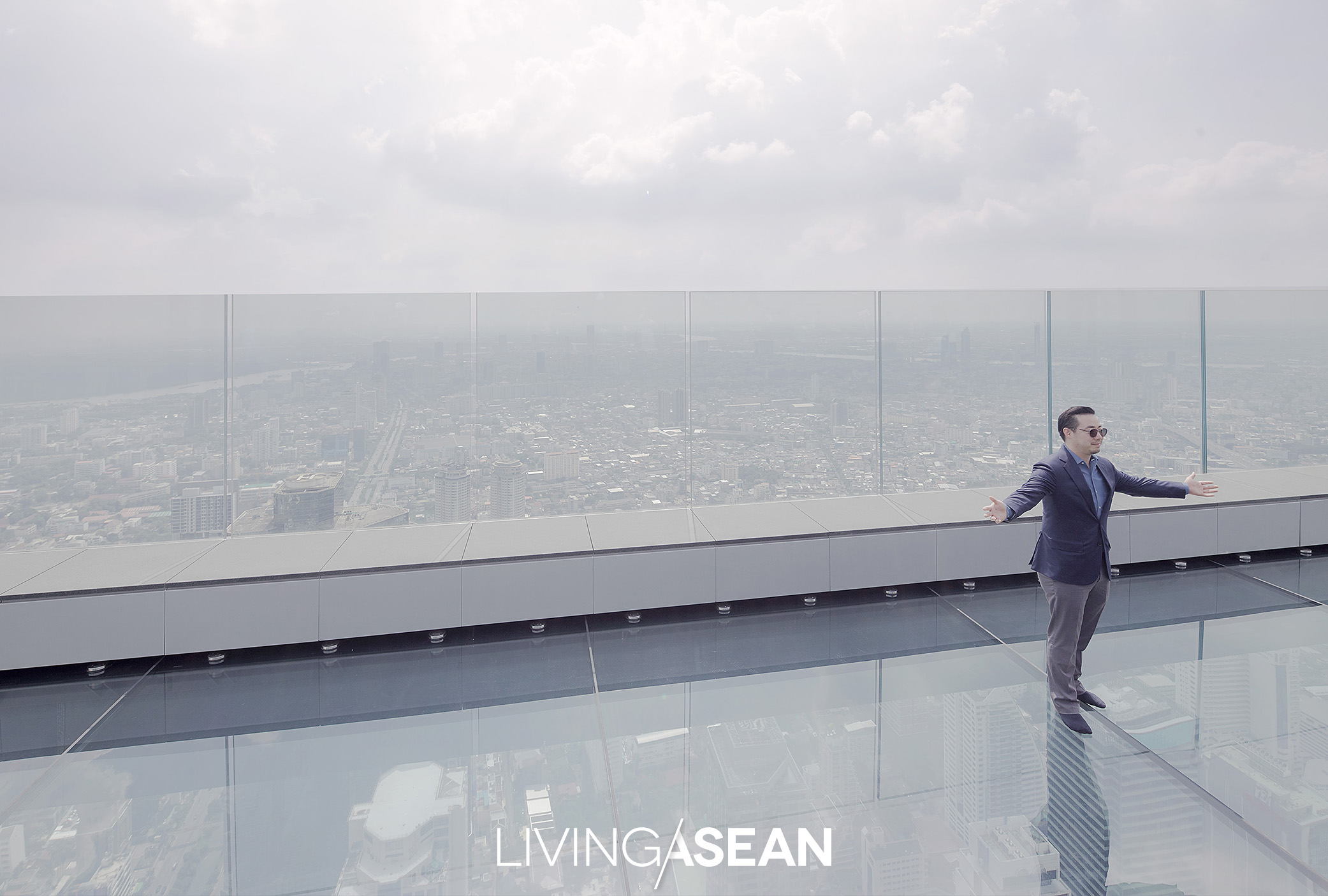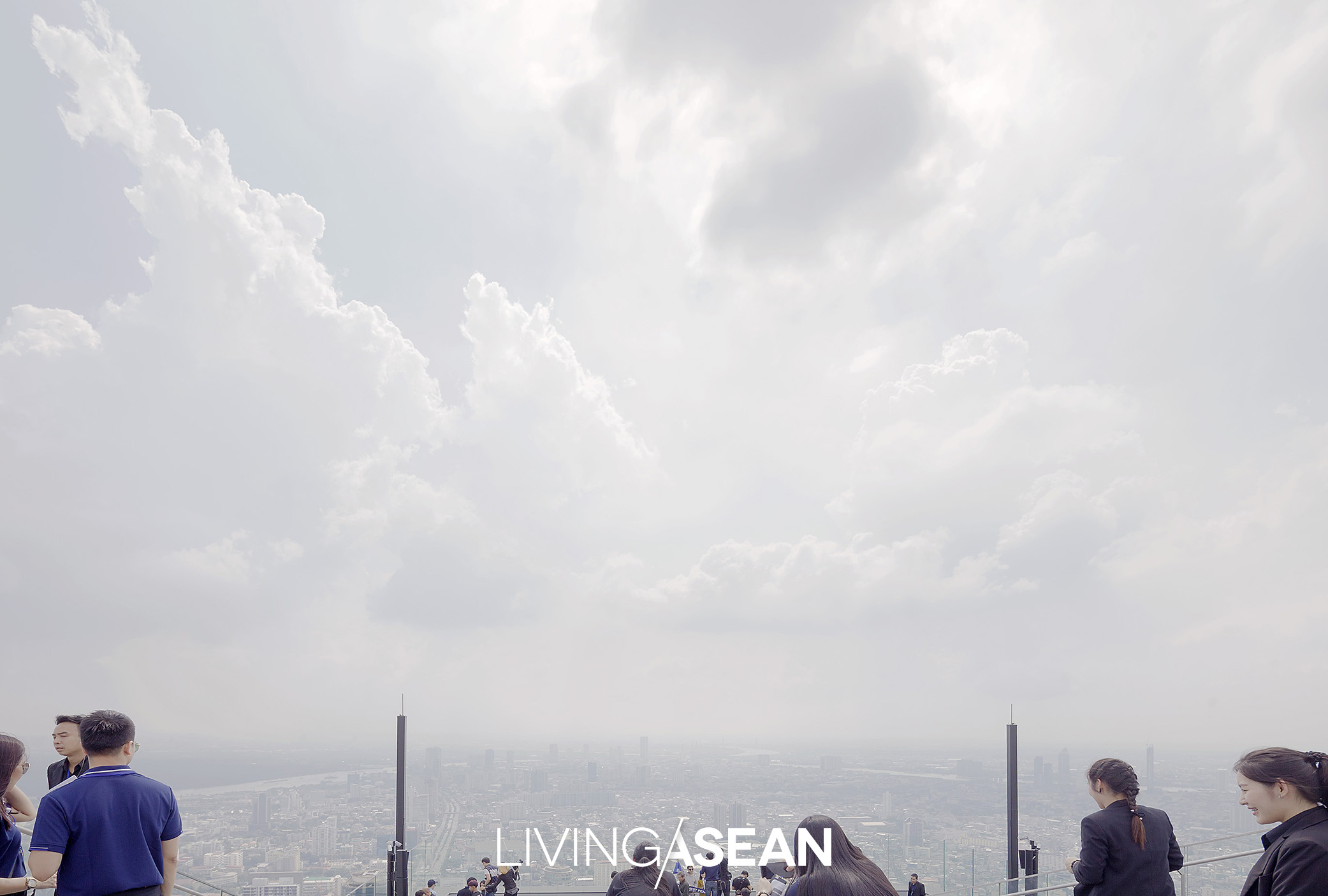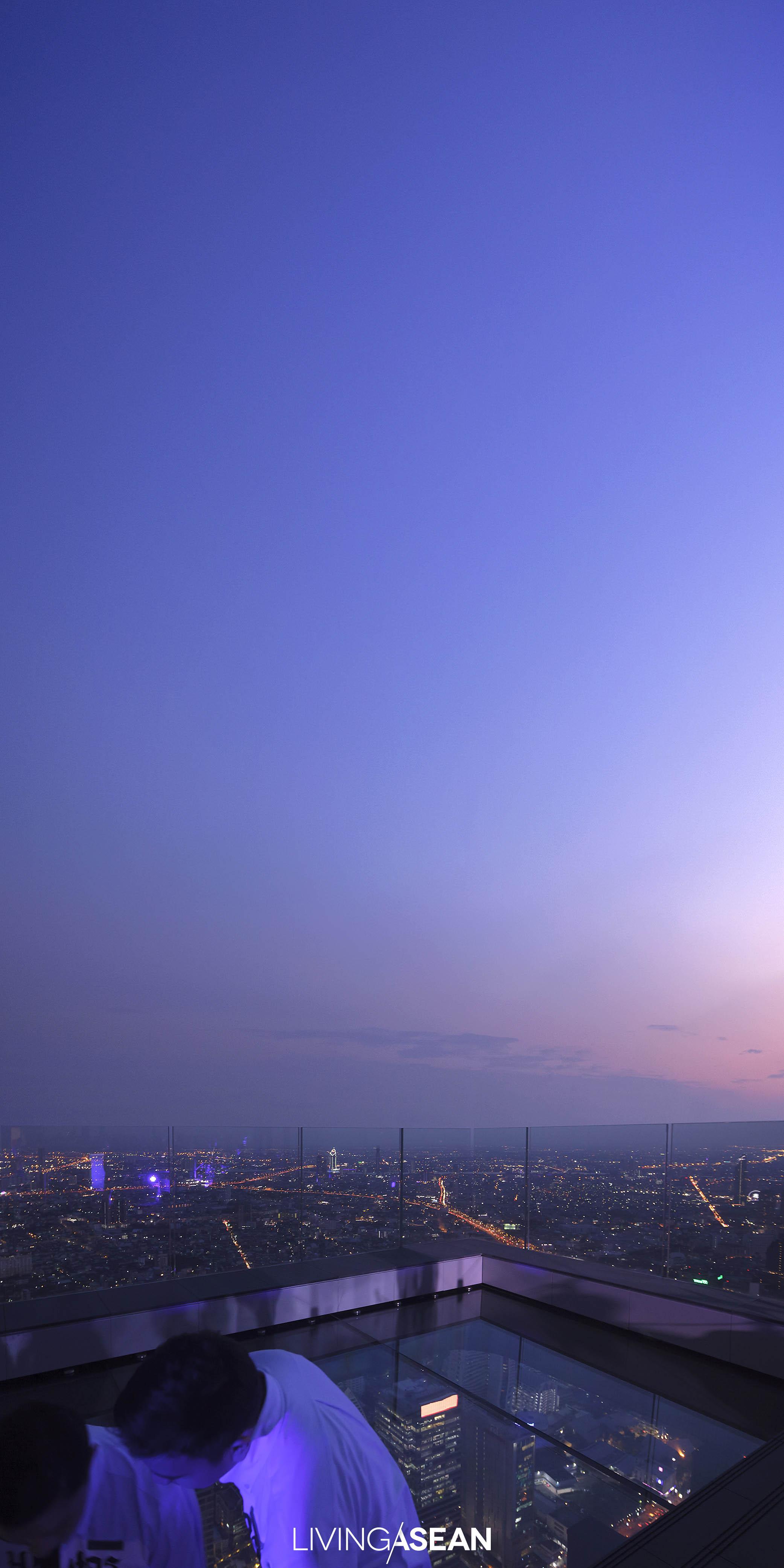 If you travel on BTS Skytrain, Mahanakhon SkyWalk is easily accessible via Chong Nonsi Station, Exit 3 while Siam BTS Line is located 3 stations away). The SkyWalk is open daily from 10 a.m. to midnight, the final admission being 11 p.m.
Ticket Information:
 Ticket Type: Mahanakhon SkyWalk
Description: Indoor Observatory Deck (74th Floor)
Adult Admission: 850 THB and 250 THB for *Children under 12 years of age / *Seniors over 60 years of age
Ticket type: Mahanakhon SkyWalk & Rooftop
Description: Indoor and Outdoor Observatory Deck (74th and 78th Floors)
Adult Admission: 1,050 THB and 450 THB for *Children under 12 years of age / *Seniors over 60 years of age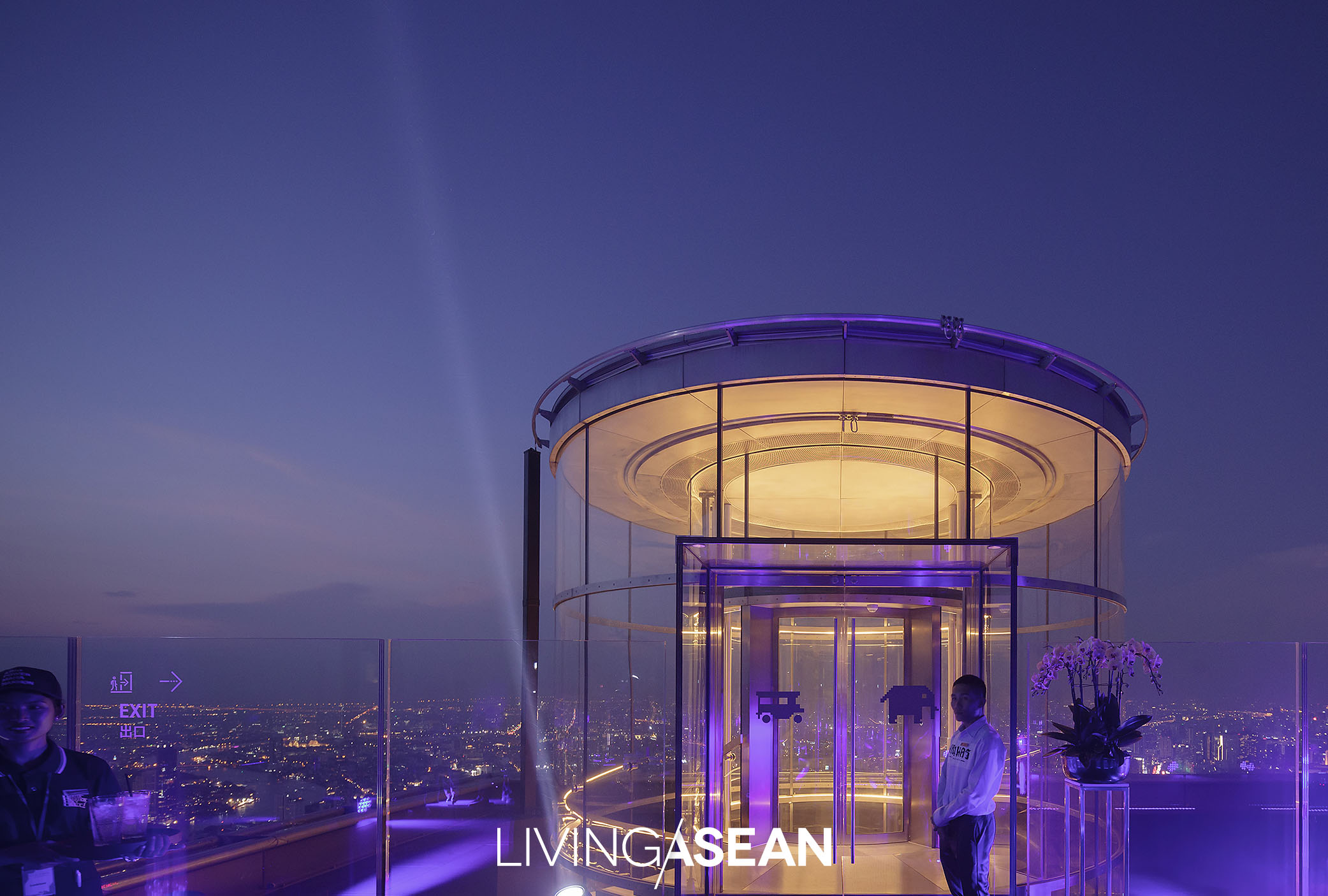 Good news! To celebrate the official opening, special promotions include a complimentary upgrade to the Rooftop with the purchase of a Mahanakhon SkyWalk ticket at just 765THB (a 1,050 THB value) from today until 31 January 2019*. (*Terms and conditions apply.)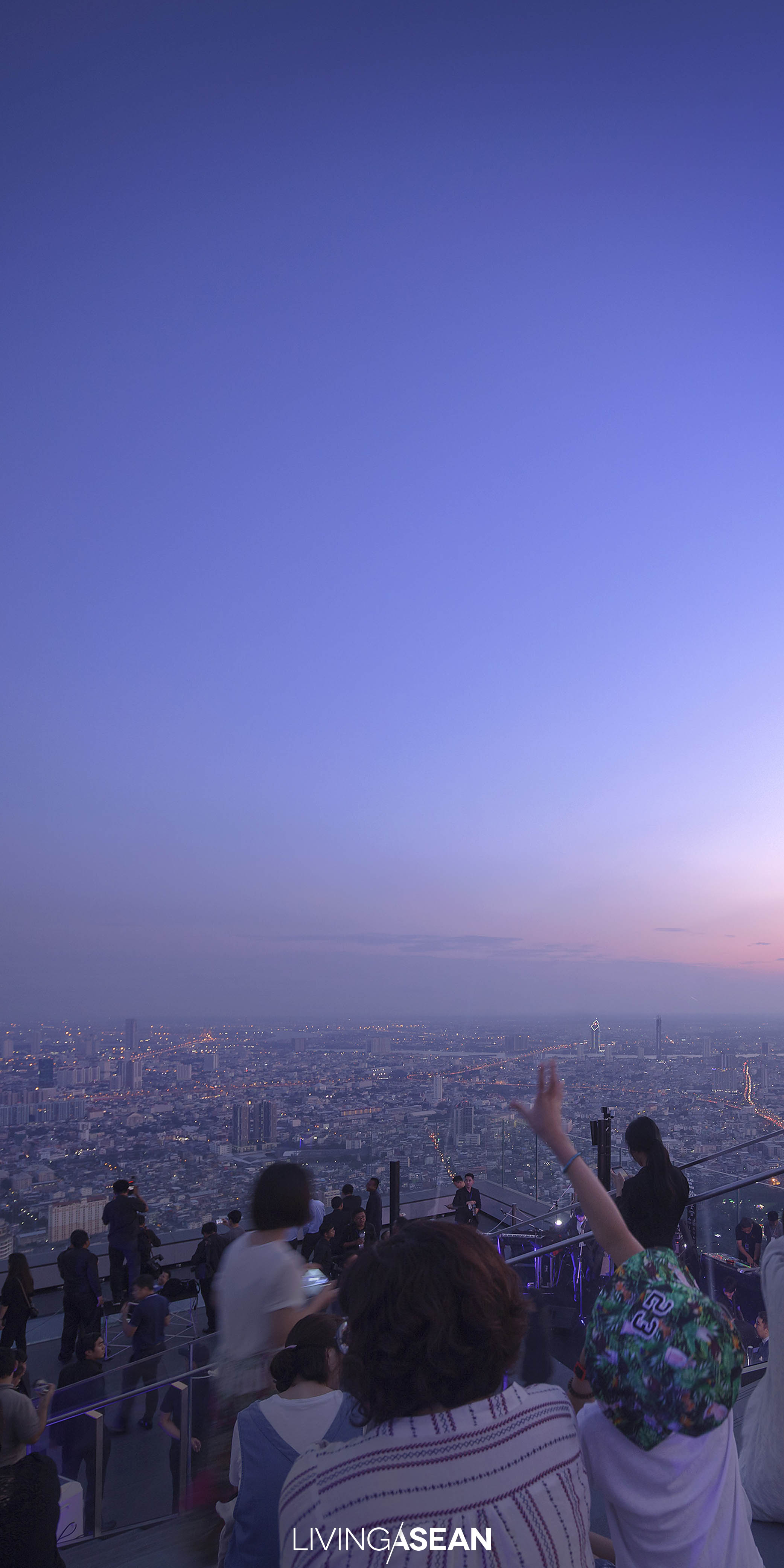 Mahanakhon SkyWalk is part of the "King Power Mahanakhon" project.  Set in the heart of Bangkok on Naradhiwas Road, the mixed-use development includes:
King Power Duty Free and Retail Shop (Floors 1 to 4): One of Asia Pacific's leading centers for duty free goods, world-class brand name products, exclusive Mahanakhon SkyWalk souvenirs, international quality Thai products and creations, and a rich array of lifestyle products.
King Power Hotel (Floors 1 to 18): More details will be announced in the next phase.
The Ritz-Carlton Residences (Floors 23 to 73): Luxury living at its best. A total of 209 luxurious freehold residences, ranging from 2-5 bedrooms; from 125 square meters to 844 square meters of space, with exclusive amenities and legendary service by the Ladies and Gentlemen of The Ritz-Carlton.
Mahanakhon SkyWalk (Floors 1, 74, 75 and 78): Bangkok's newest iconic landmark destination, Mahanakhon SkyWalk is Thailand's highest observation deck, offering 360-degree panoramic views of Bangkok. Sitting 314 meters from the ground, it ranks among the world's largest glass tray floors, and is home to Thailand's highest rooftop bar.
Mahanakhon CUBE provides some of Bangkok's best dining experiences, with a showcase of leading international restaurants, café and gourmet products including Dean & Deluca's flagship store, M Krub, and L'Atelier by Michelin star chef, Joël Robuchon.
Mahanakhon Square: Over 1,000 square meters of available space for exhibitions, performances and events in central Bangkok.