Show houses have always been the most interesting highlights at BaanLaeSuan Fair. This year, the main attraction features sustainable design focusing on symbiotic relationships between life and nature. It is inspired by one of the philosophies of HM King Bhumibol Adulyadej.
/// Thailand ///
Photos: Soopakorn Srisakul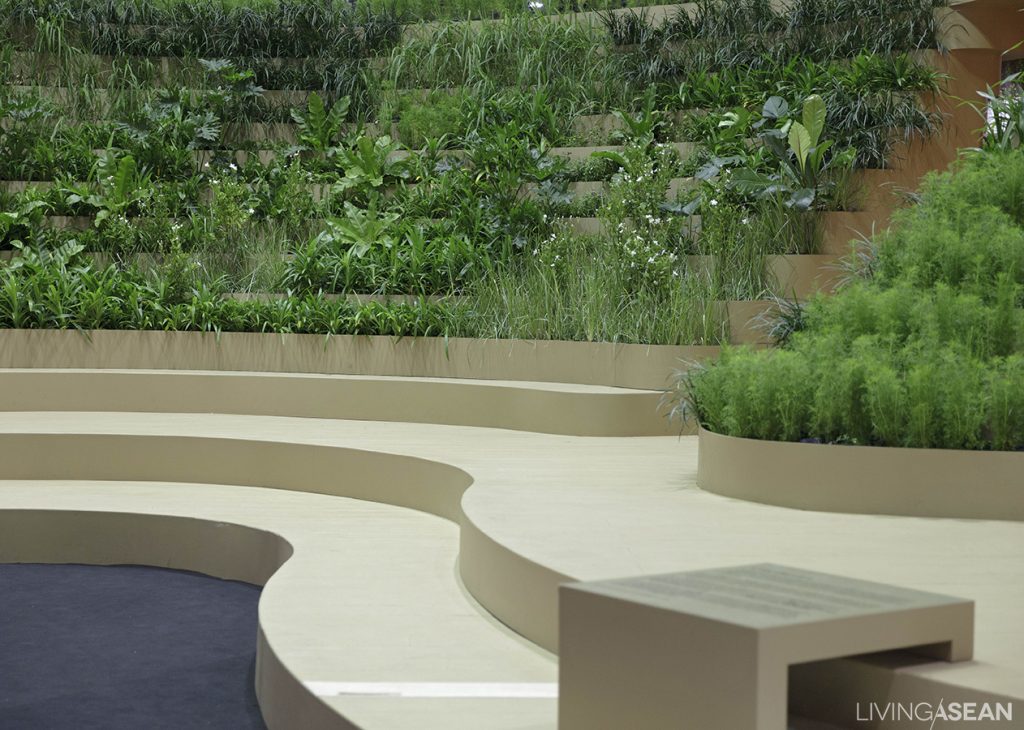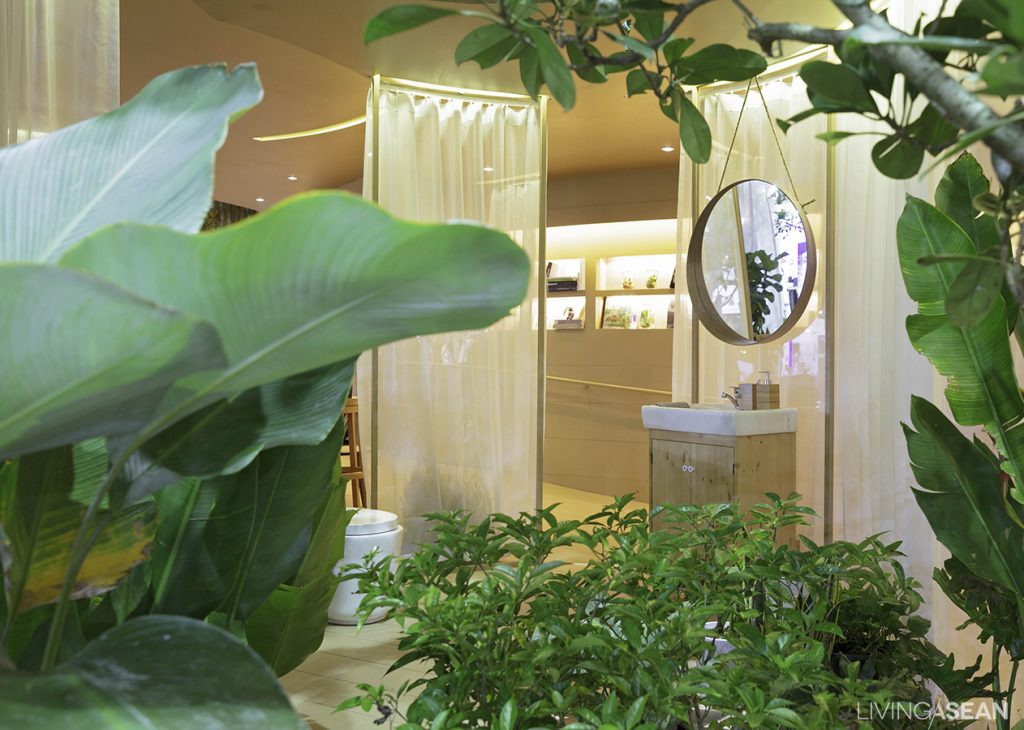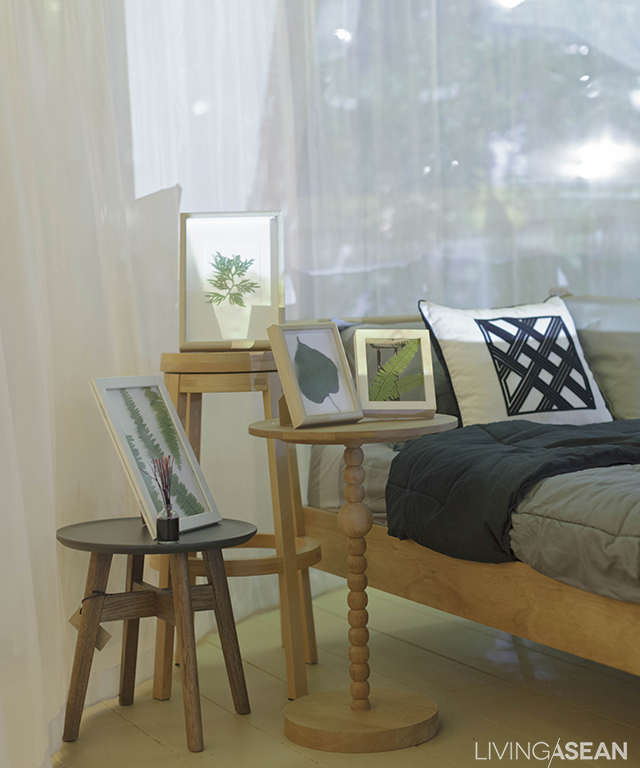 From afar, it looks like a hillside covered in verdant vegetation. But a closer look reveals a uniquely designed home carved into an awesome landscape mimicking rice terraces. The well-defined integration appears to be the living embodiment of His Majesty's "Three Forests, Four Benefits" concept.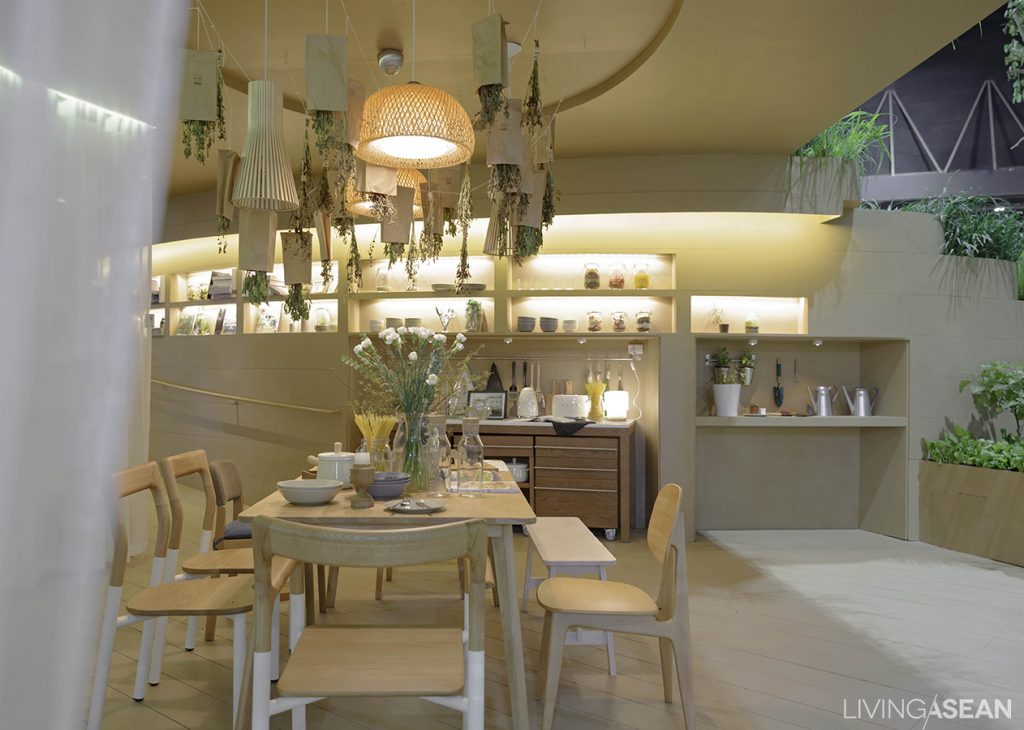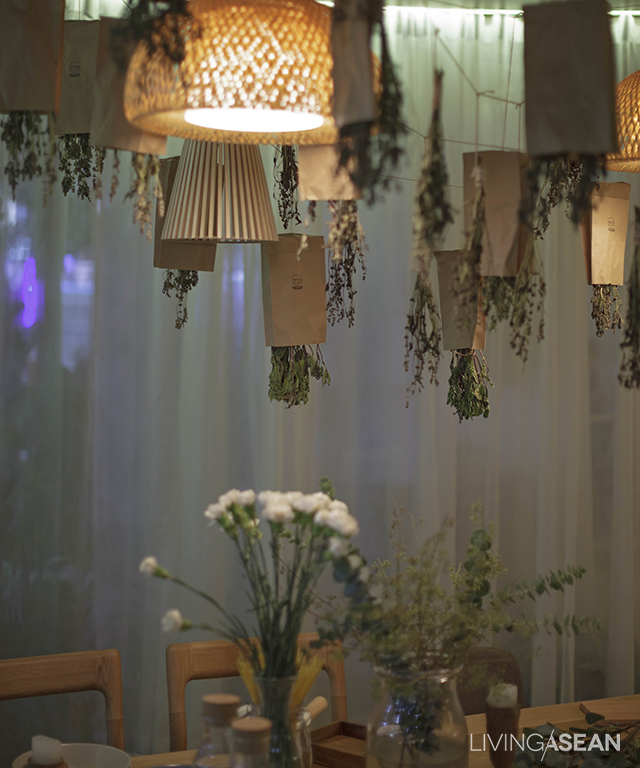 Plants grown on the terrace steps and other useful gimmicks encourage people to exercise more to sustain and improve health and physical fitness. Gardening at different elevations requires walking up and down these steps, which burn calories in the process. Getting around on bicycles instead of cars is another useful shtick.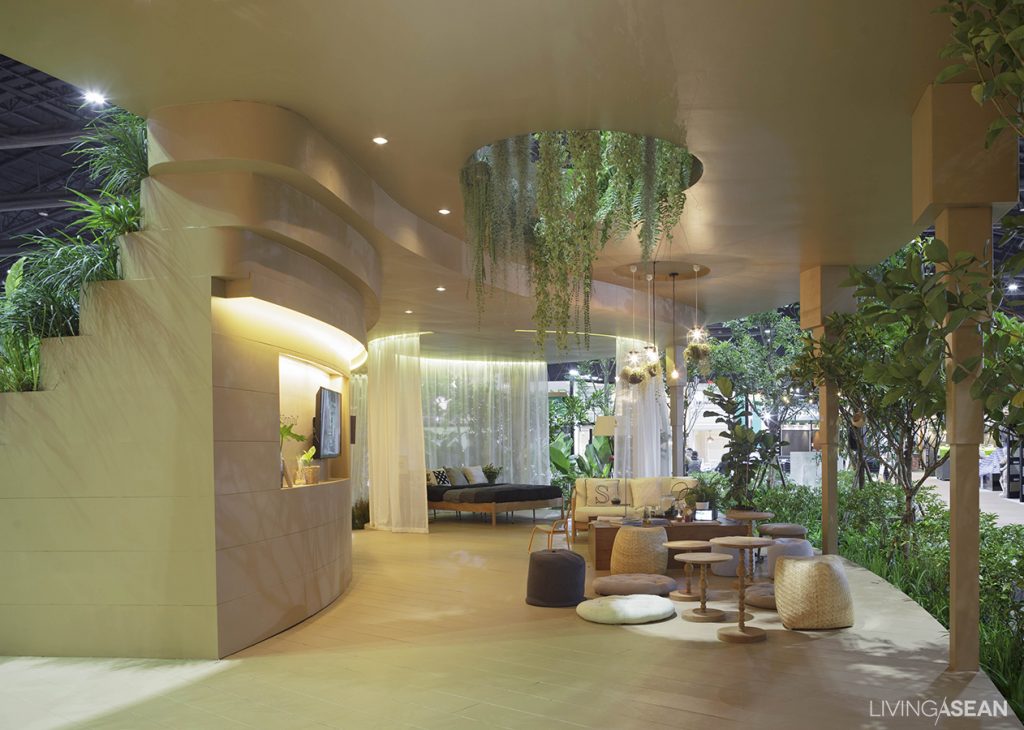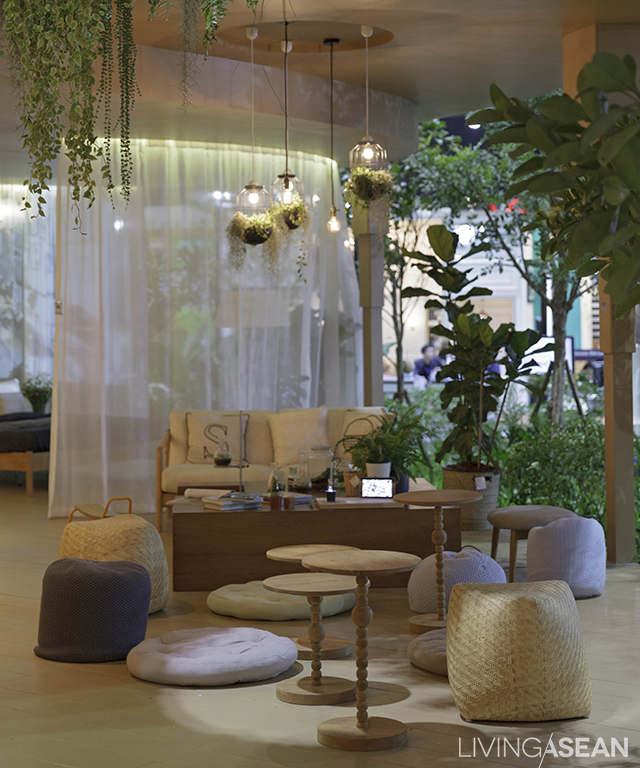 Every step of the way, the terraces serve different purposes. At a higher altitude, they provide a lush oasis that showcases the home's front façade. At lower elevations, they provide steps for easy access that don't intrude on the landscape. The lower terraces also offer spaces for a chessboard-equipped patio, where people can sit back, relax, or enjoy their favorite game.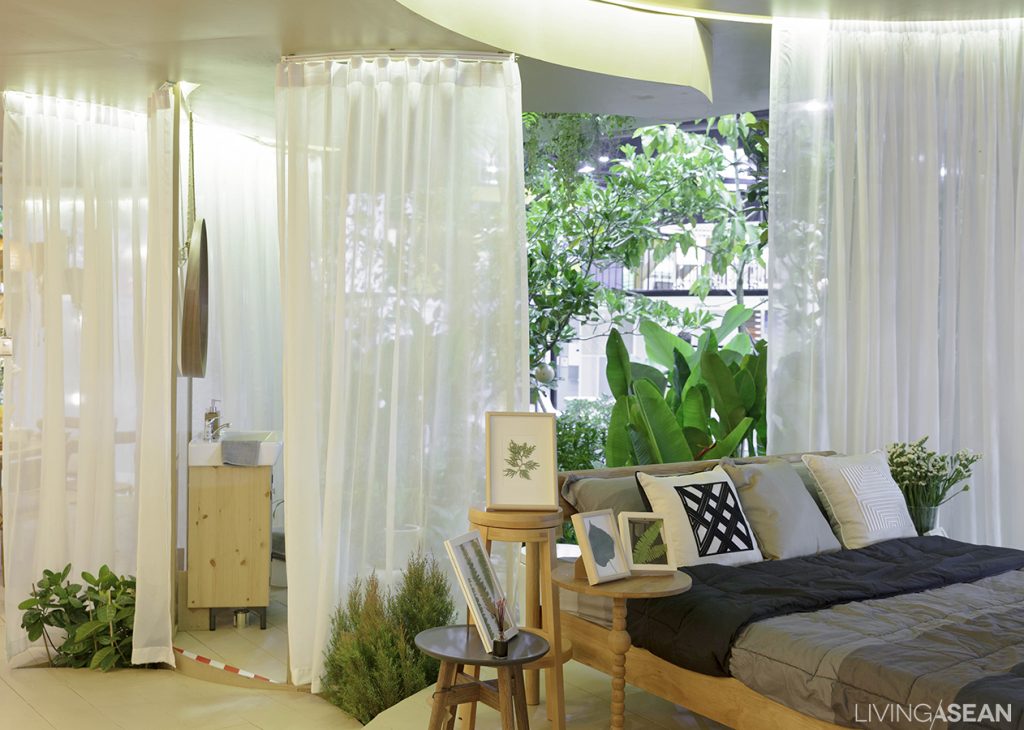 The house interior is reminiscent of rock-cut architecture carved into the hillside slope. Yet it is well lit and airy. The living room is decorated with wood furniture in natural hues. The area features an LCD screen showing the King perform his noble missions. Patches of greenery abound if you look for spots to give your eyes a good break.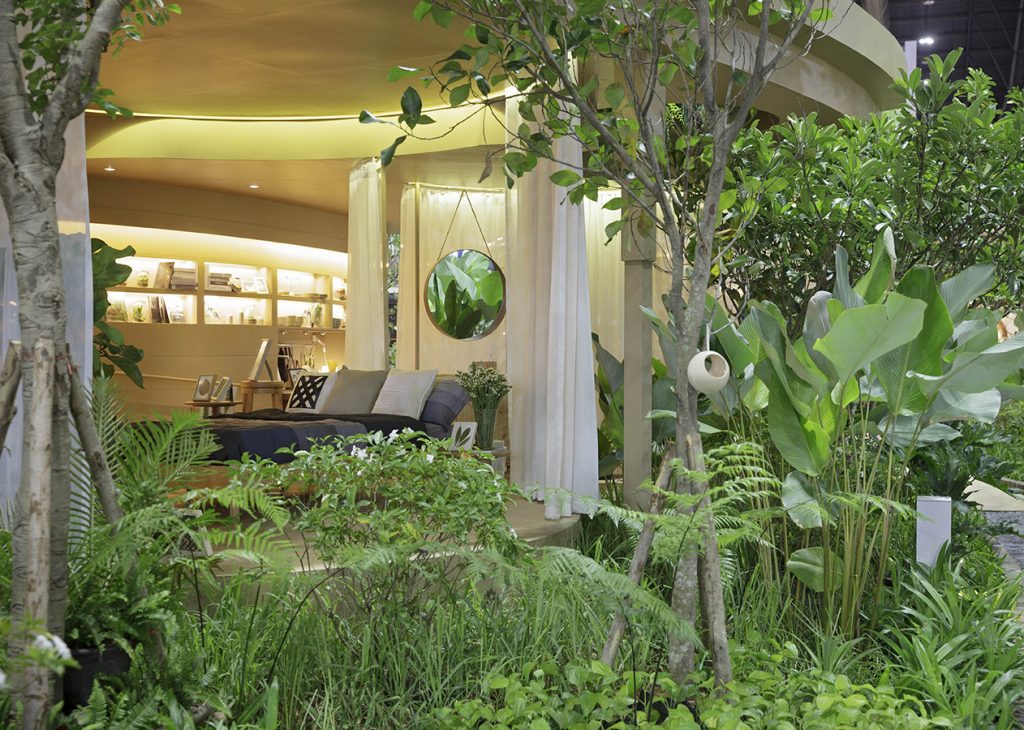 The en-suite bedroom comes furnished with white net curtains in the background. The area boasts clean, simple design. The only decorations are framed photographs of recommended useful plants, such as the Indian rubber tree, the fiddle leaf fig tree, and other species known for their ability to absorb toxic chemicals and help purify air in the room.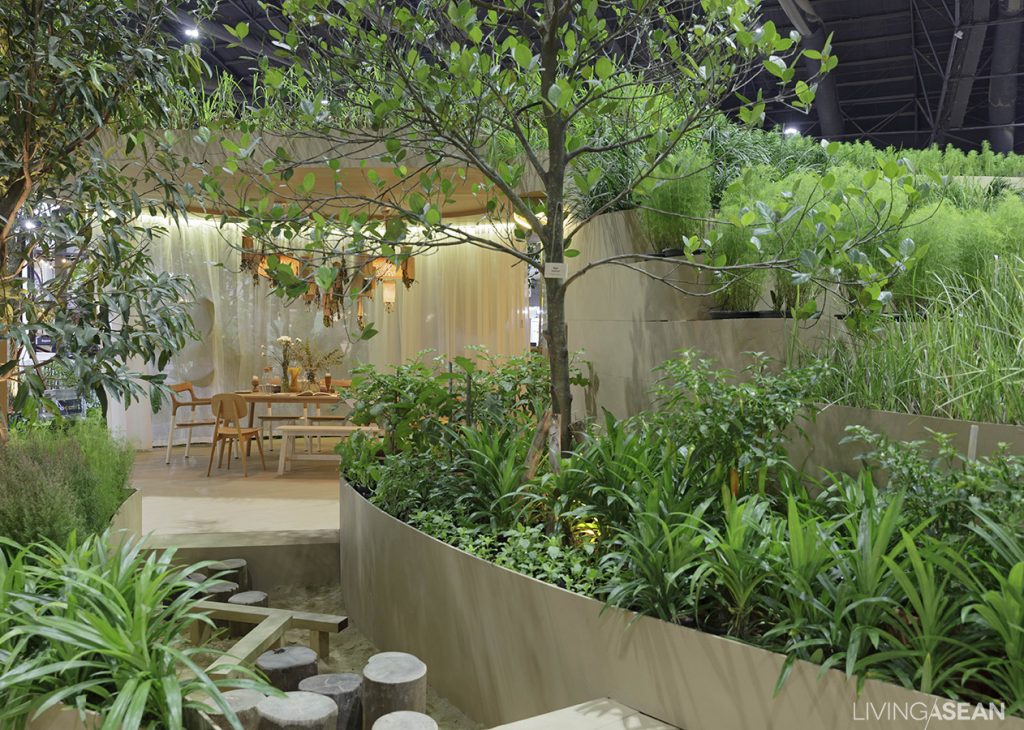 At the far end of the interior stand a small kitchen, a dining room, and a kitchen garden. This section is created to show the benefits of having homegrown vegetables and fruits. Not only are they non-toxic. But they also generate incomes for agriculturists and reduce pollutions in the process.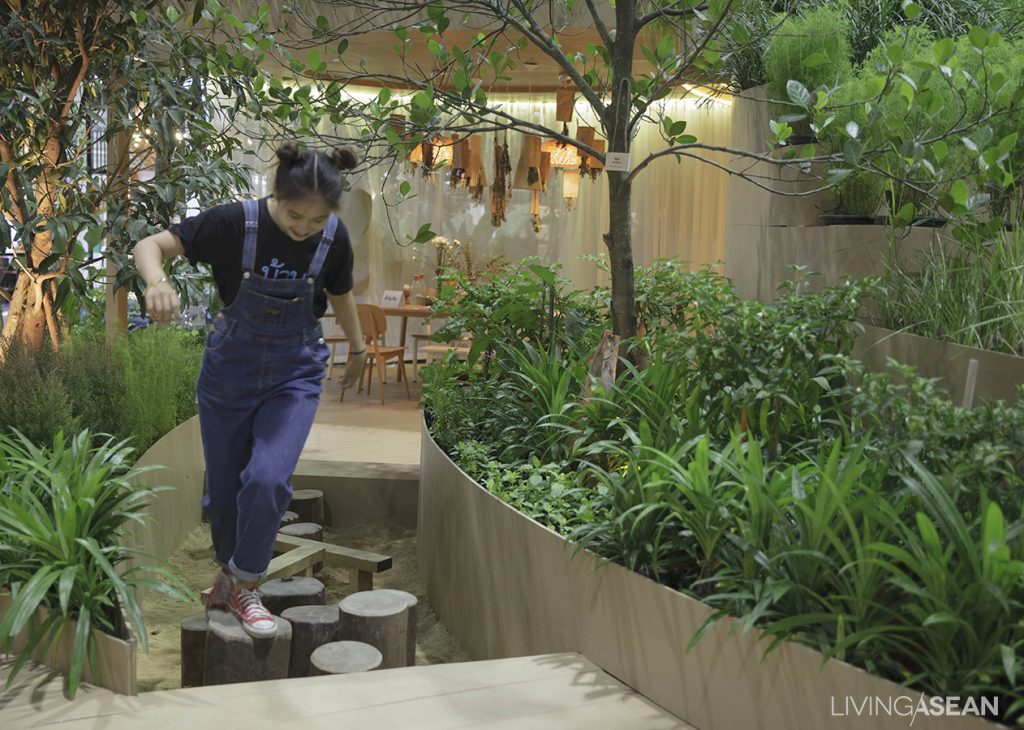 The show house is open to the public at BAANLAESUAN Fair until November 6, 2016. Drop in on us, and you will find an inspiration or two for your next home improvements project. Be there.