The Architect '19 is in full swing. The 33rd edition of the Architect'19 expo is on from April 30 to May 5. This year's concept is Living Green, which is about the role of architecture in building a sustainable future. The event showcases the latest in technological innovations in architecture and building materials by manufacturers from 40 countries worldwide. Here are ten highlights of the show that we don't want you to miss. It's good to know something about them beforehand.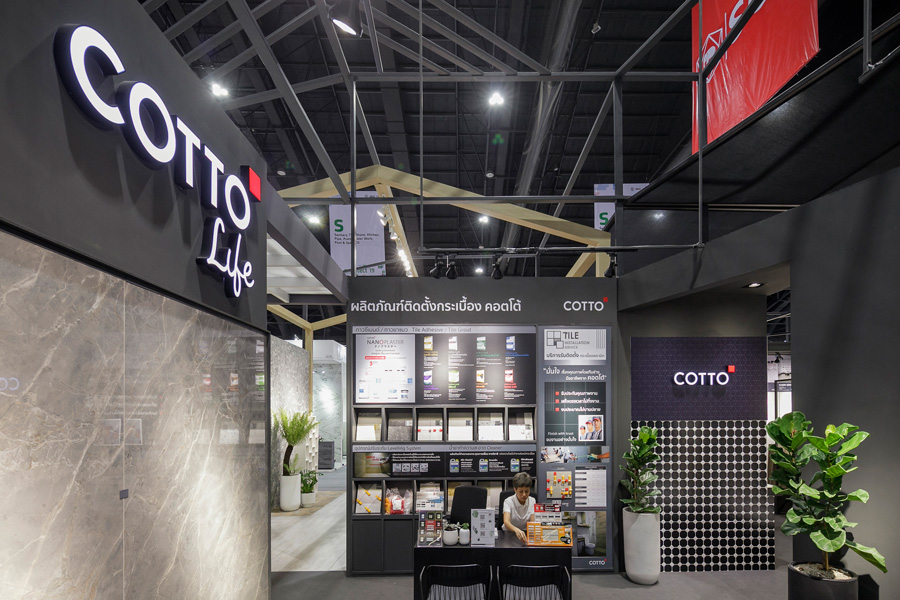 SCG
A leader in building materials and interior decorating, SCG never ceases to amaze us with new developments, products and services. One of the highlights of its exhibition this time is COTTO Life, a tile installation service designed to solve problems and deal with difficult situations. Once you have selected the perfect tiles for your home project, you can rest assured that they will be installed correctly by a team of experts. There are designers and skilled tile setters on hand to give options so that you are now making an informed choice.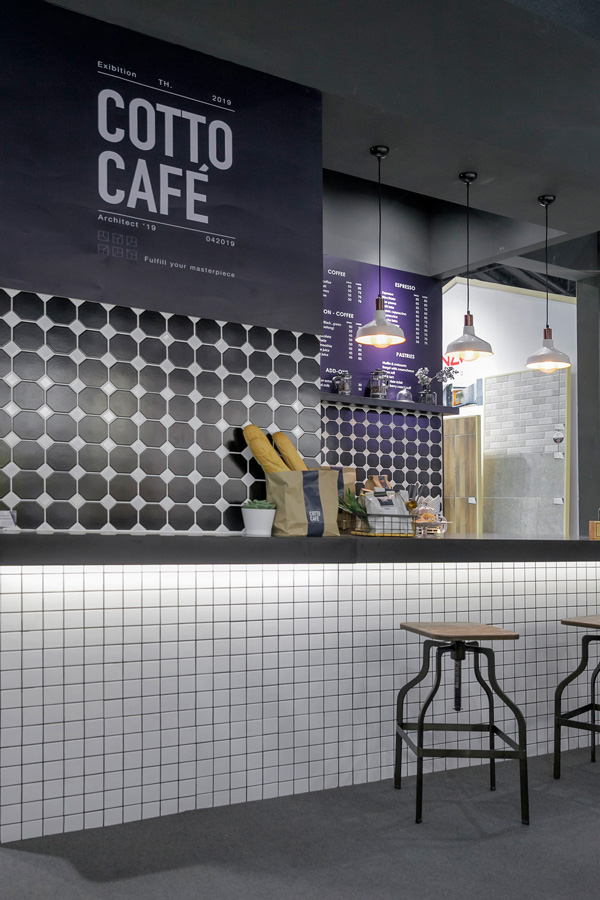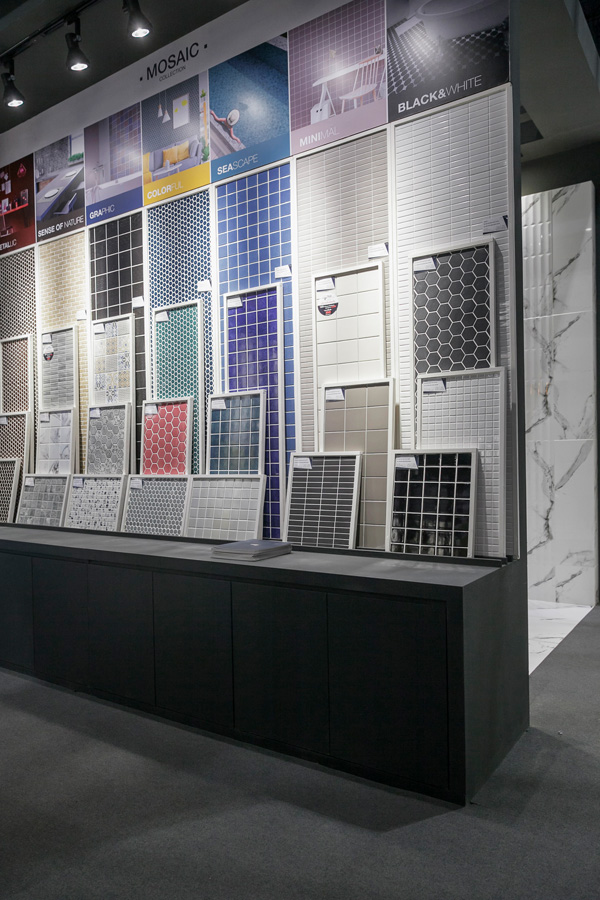 ​Another outstanding show is the display of new mosaic tile collections that have become more than bathroom floor coverings. There are plenty of ways to decorate with a colorful and variegated pattern that looks simple and feels more fun and modern, yet classic in style and high quality standards. You can decorate the wall and the countertop with a mosaic, too. And, if you are planning on opening a restaurant or café, keep abreast of new trends in technology and design. Go for a mosaicked pattern.
(Booth S308)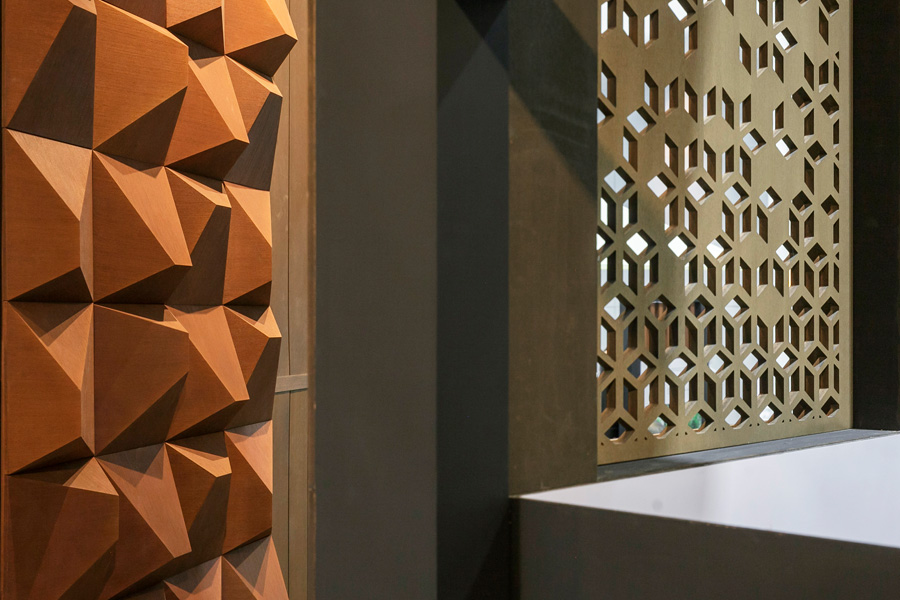 Phitpaisarn
The Resysta brand of imitation wood from Germany is made of raw materials sourced directly from nature. It is composed of 60% rice husks, 22% rock salt, and 18% mineral oils. As the market price of genuine timber continues to rise, faux wood is on course to become the material of choice in future construction. It's available in a variety of styles, each tailored to meet specific building needs ranging from flooring to wall coverings to decorating materials. Imitation wood comes in textures and finishes that resemble real timber. It's capable of being used indoors and out of doors. Faux wood for outdoor applications is covered by a 15-year warranty. There's no worry about peeling paint, either. Since it is water impermeable, faux wood isn't prone to be affected by surface fungi, mold and mildew. Apart from flexibility, imitation wood is easy to drill holes, saw off, and rub to produce smooth, shiny finishes.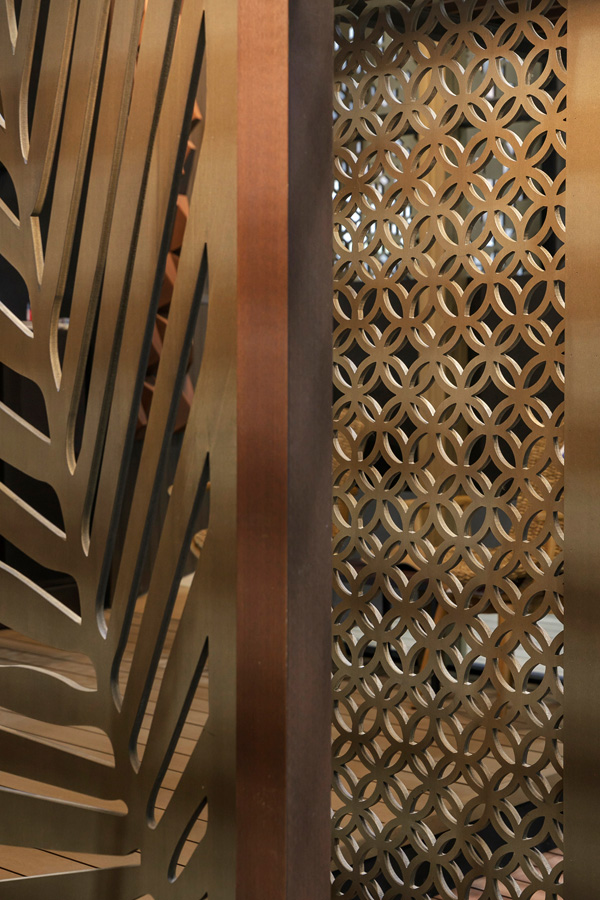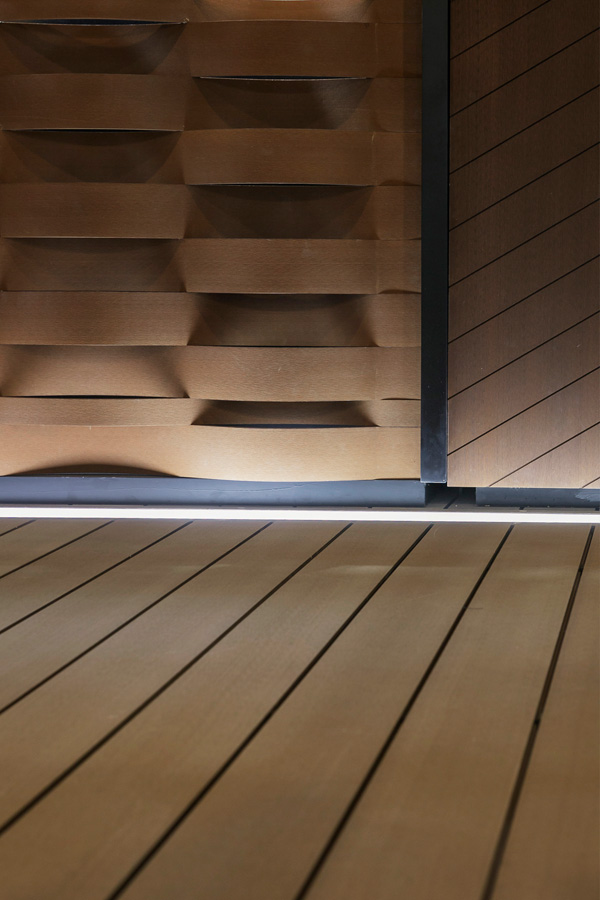 (Booth S113)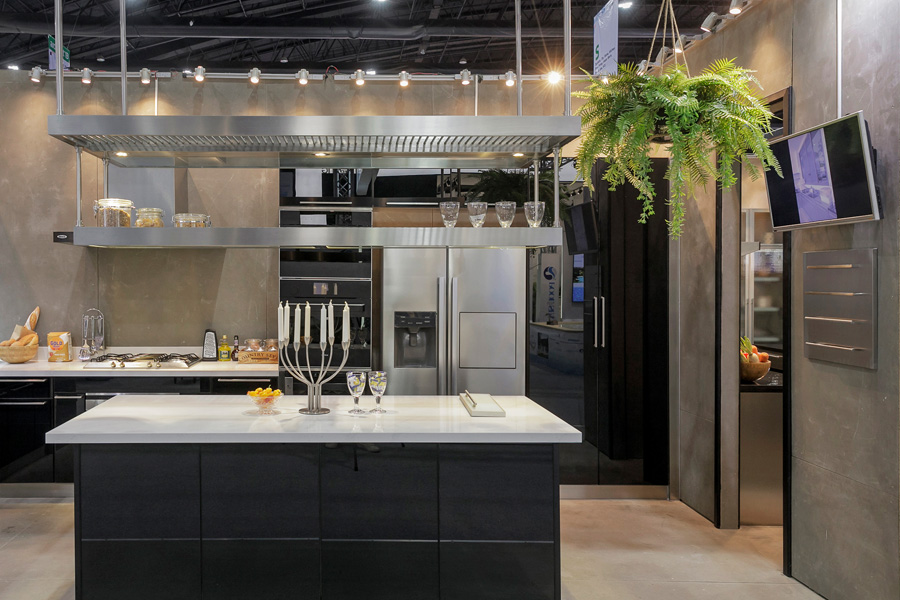 Hooth
Made of high quality stainless steel, the Hooth brand of home kitchen systems is renowned for creativity and craftsmanship. What makes it special is that you have the option of designing a kitchen to fit in with your specific space and functions. Created with the Thai kitchen in mind, Hooth sets of fixtures, cabinets and appliances are made tough to withstand the stresses and heavy-duty use. The layout includes areas where materials are prepared and food is cooked as well as washbasins and neatly designed storage spaces. Stainless steel is unaffected by heat, easy to keep clean, durable, and scratch-resistant. You can add small tweaks to improve the look, such as cabinets with glass doors and the countertop made of natural stone slabs.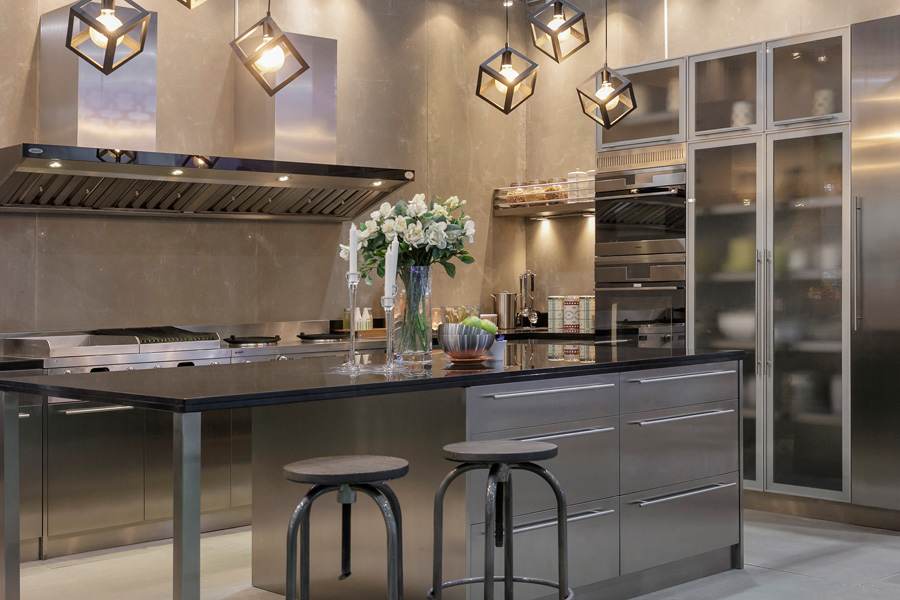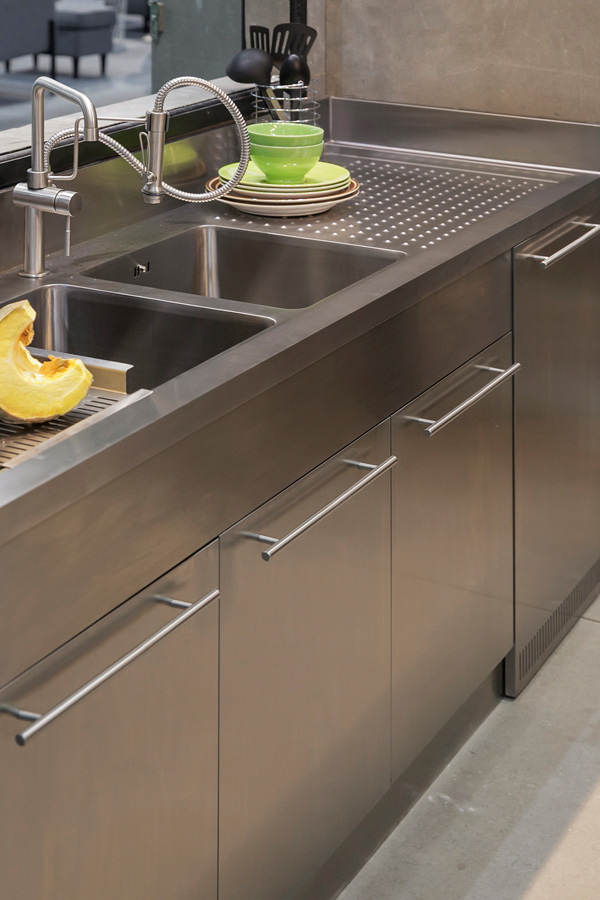 (Booth S502)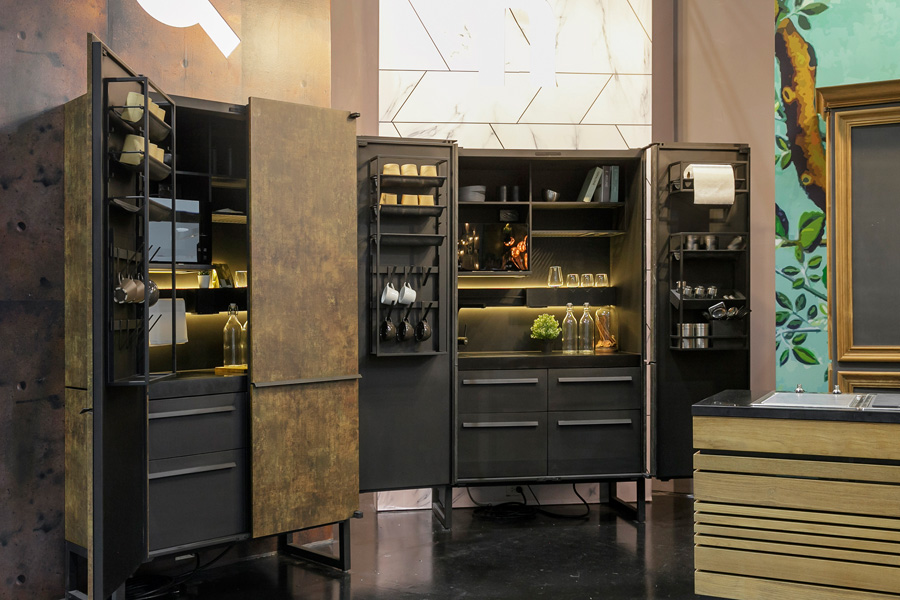 Kenkoon
The Kenkoon brand of multipurpose kitchen cabinet is good news for small-space dwellers. Known as Q-Mini Compact, the cabinet measuring 120 x 205 x 60 centimeters is designed to make a small kitchen work best for you. Once opened, the cabinet transforms into a workable kitchen with a cooking range, washbasin, storage, and a shelf for the microwave oven. Shelving is fully adjustable to suit specific storage needs, while cabinet sides can be made of real wood, corrugated metal, stone veneer siding, or laminate boards.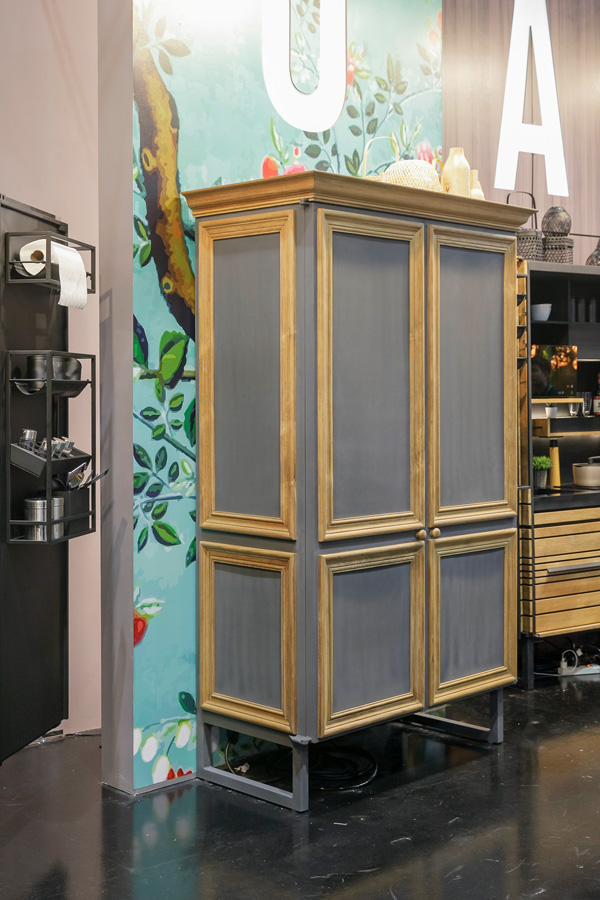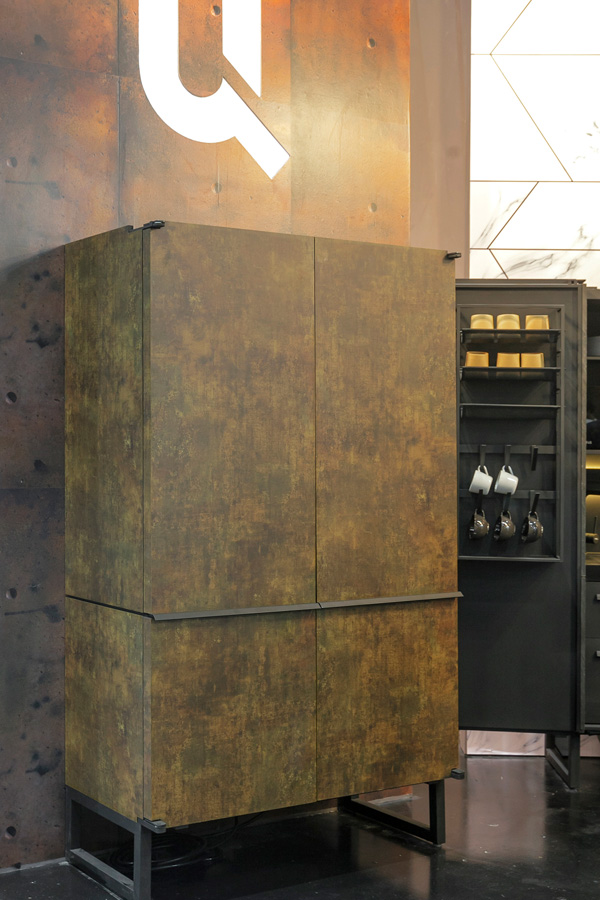 (Booth F206-1)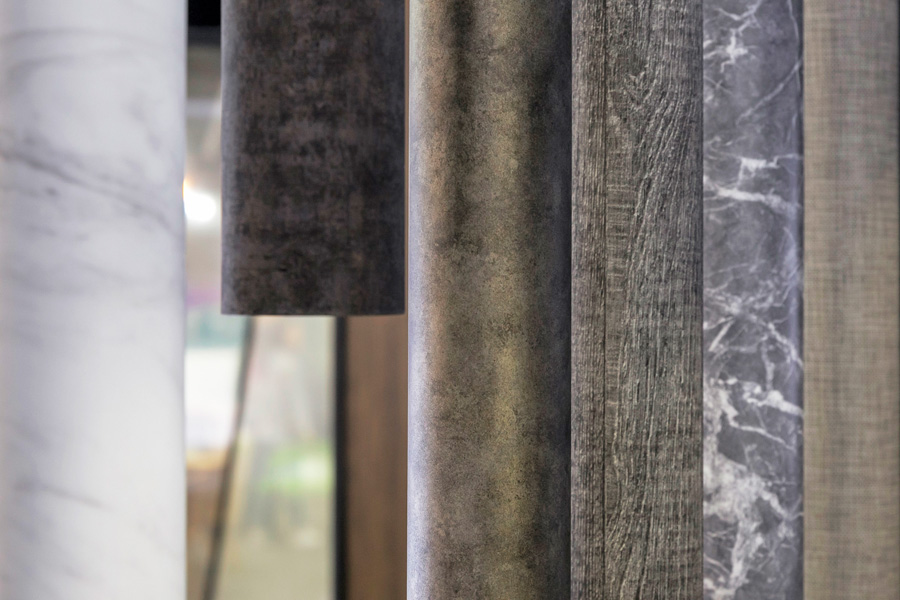 3M
​Transcending the limits of thought, the 3M DI-NOC vinyl that's only 200 microns is suitable for multiple uses and looks its best in many different situations. Your home exterior is just as important as its interior, and vinyl siding comes in handy for both. Installation is easy. Simply remove the outer covering and place the self-adhesive film over the existing surfaces. The decorative vinyl sticks to wood, sheet steel, aluminum, stainless steel, Plaswood PVC sheets, and MDF boards. DI-NOC vinyl offers many advantages, ranging from low maintenance to durability to enhancing curb appeal. There are more than 1,000 design patterns to choose from.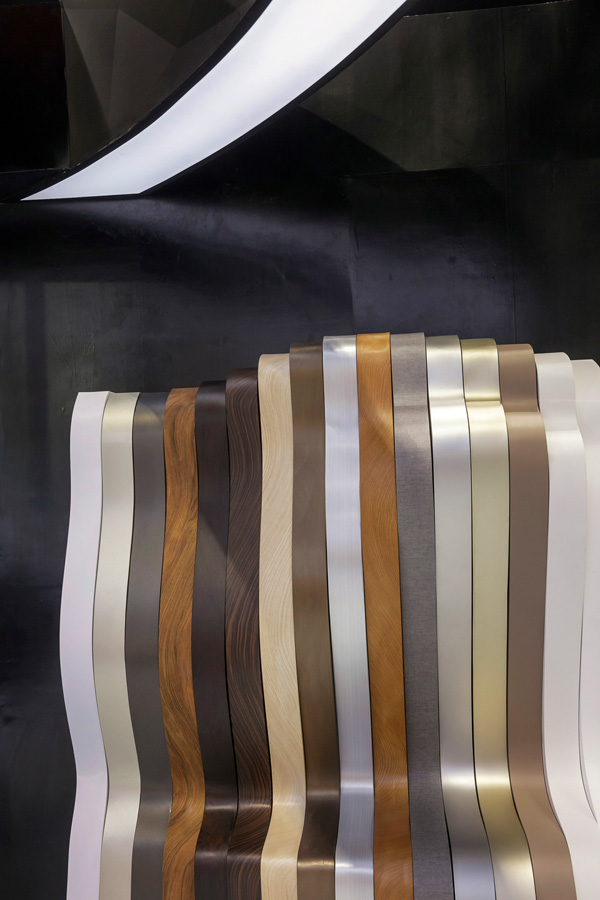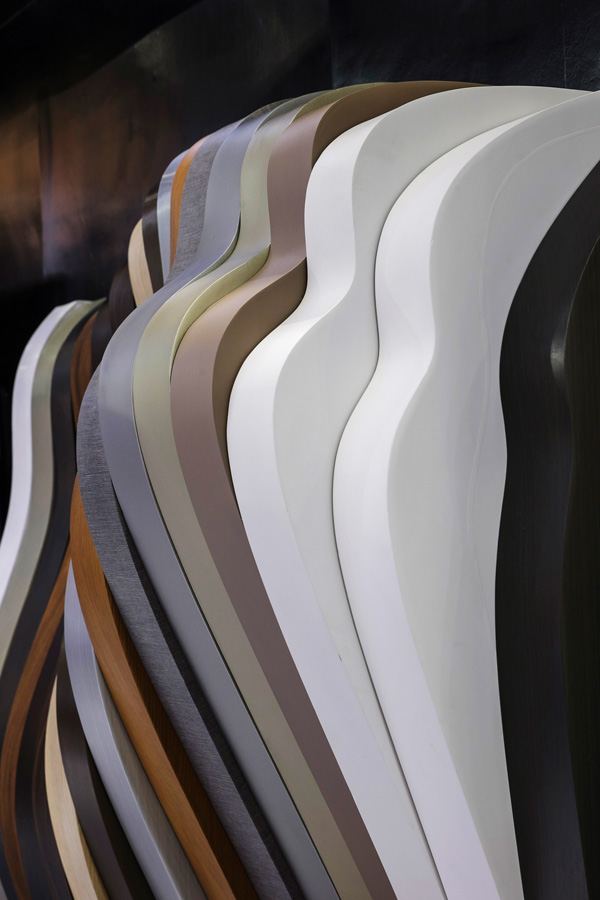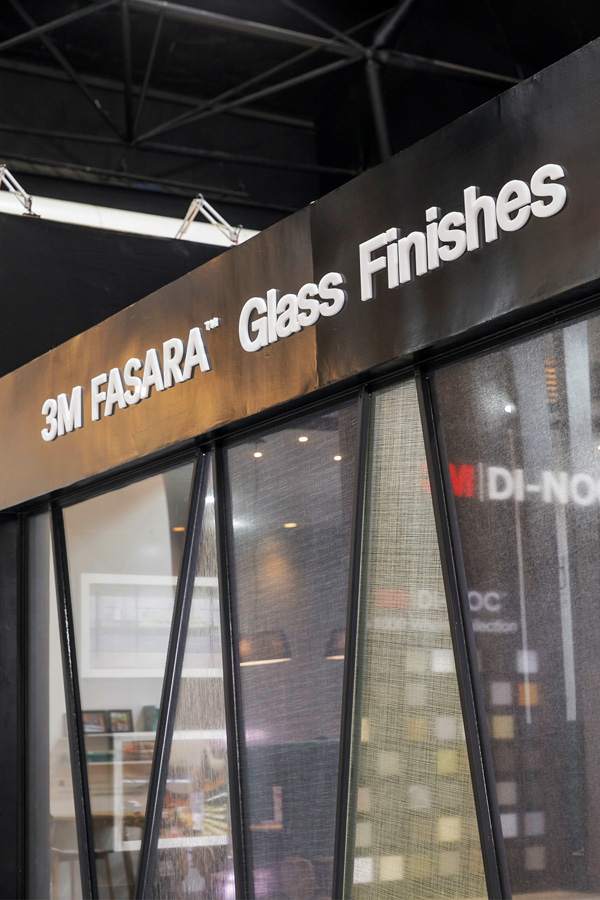 ​That's not all. 3M is also showcasing Fasara, also known as PE Film, which is only 80 microns. Designed especially for car windows, the film is capable of blocking up to 99% of hazardous ultraviolet rays. It adds strength to glass windows and has more than 55 designs to choose from.
(Booth F104)
Kenzai
​​              Realizing the potentials of a hybrid of ceramics and synthetic resin, Kenzai has achieved a major breakthrough in manufacturing lightweight brick for construction. The important development is the result of a collaboration between Kenzai and Jun Sekino of the architectural firm JUNSEKINO Architect and Design. Resin, which is translucent, allows light to pass through the brick creating an interesting new dimension to the wall. Combine that quality with creative bricklaying patterns, and the result is amazing. The best part of the show is the Ombra brick collection that's highly recommended as worth seeing.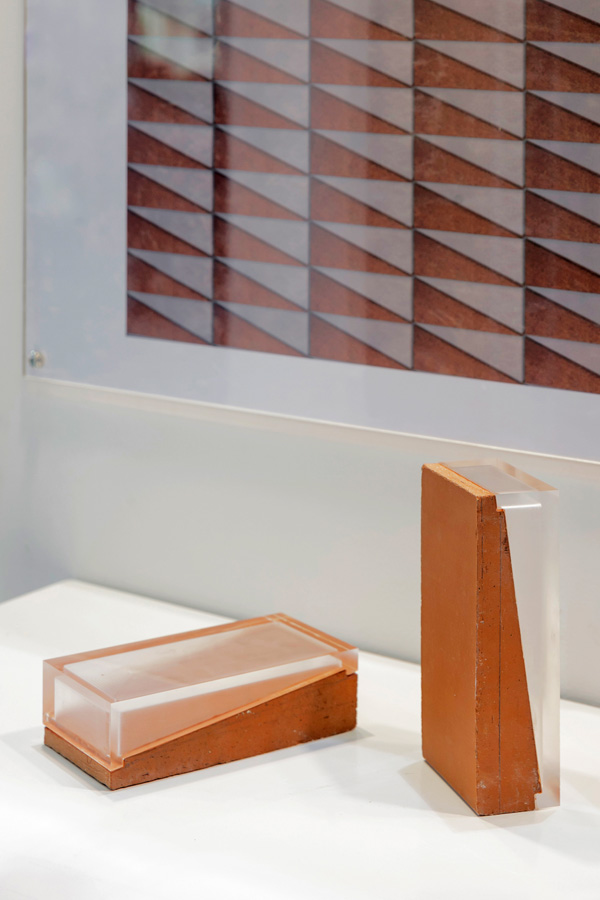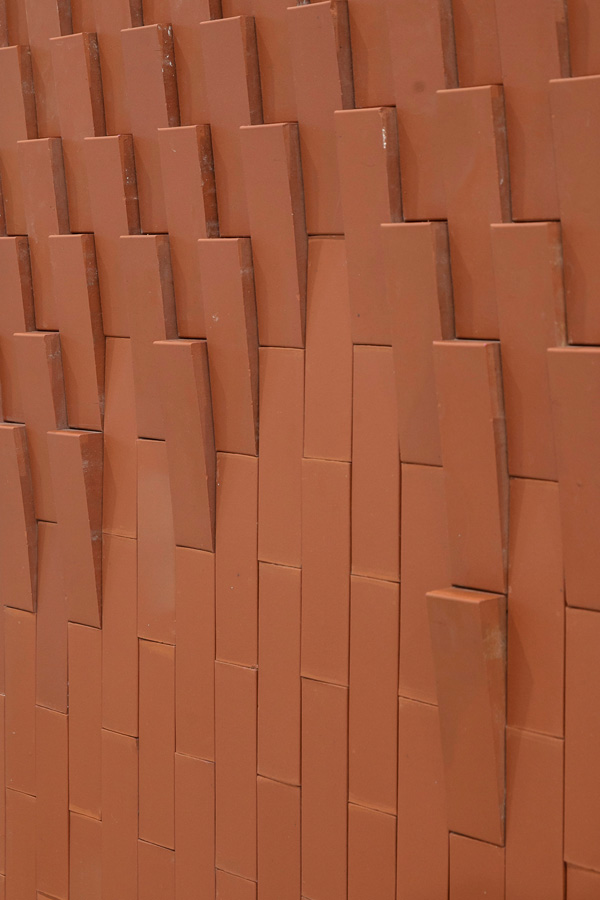 (Booth S212-1)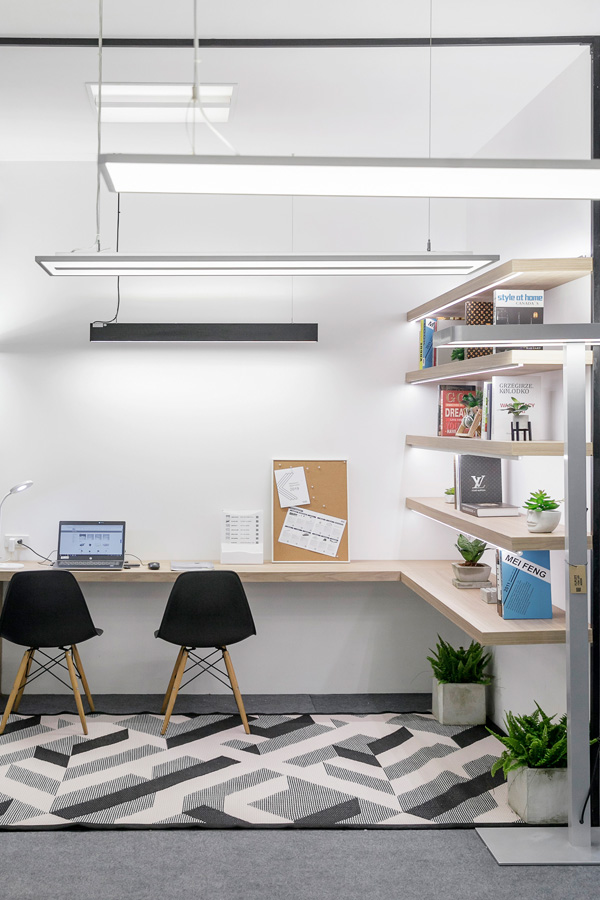 L&E
​              A leader in electric bulb manufacture and lighting technology, L&E showcases exciting new lamp collections with a focus on simple design that's characteristic of the minimalist decorating style. The exhibit offers light fixtures designed for a variety of functions, ranging from floor standing lamps to hanging chandeliers to linear strips and studio rail systems. You will love the clear blinker light bulbs for ceiling decorations that mimic a night sky filled with stars. For the outdoors, there's a beautiful collection of lamp fixtures that turn the garden and swimming pool into an enchanting place. All of them come equipped with LED bulbs that save you money on electricity while providing sufficient light that's easy on the eyes.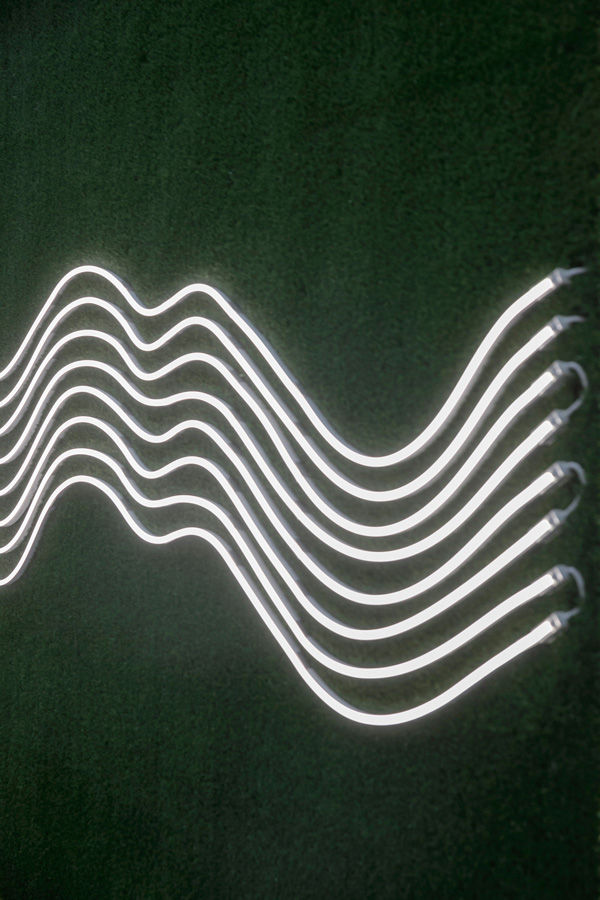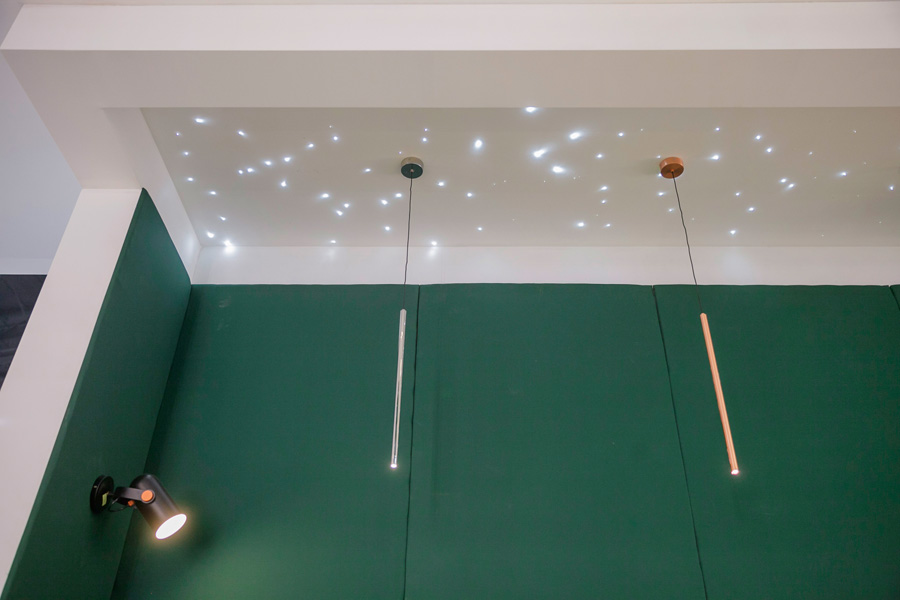 (Booth S301)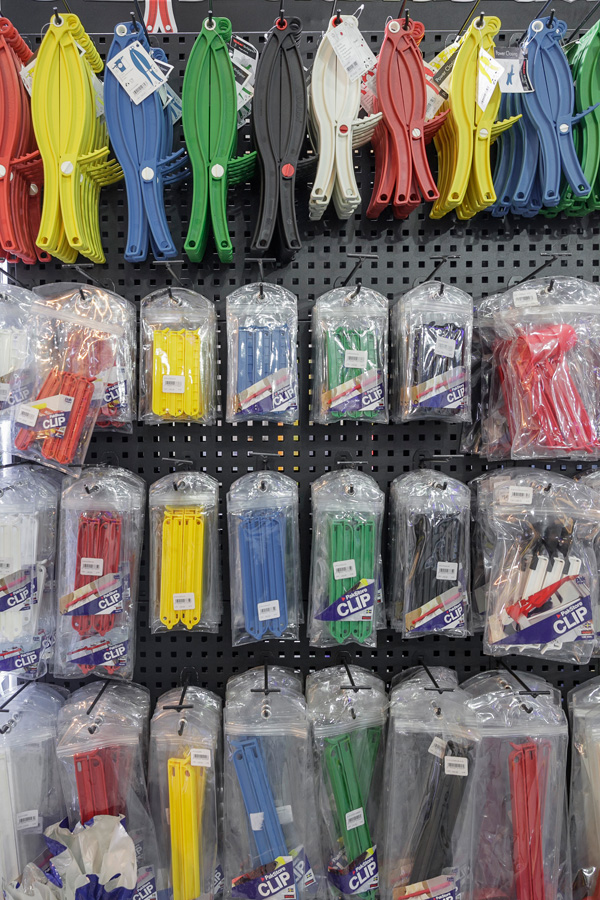 Material World
​              For people who do occasional domestic repairs and minor renovations, Material World is one of the must-see events at this year's expo. Handymen will find the exhibition useful in keeping abreast of the latest in tools and equipment for household maintenance. They include multipurpose tool boxes and bags that are lightweight, durable, and available in many colors and sizes. The kind designed for storing heavy-duty tools is capable of withstanding weight up to 150 kilograms. When not in use, they can be stacked up for space saving. If you use plastic bags in the kitchen, there are metal clips for a variety of purposes. Clips and sealable bags come in handy for storing things left over after other things have been used.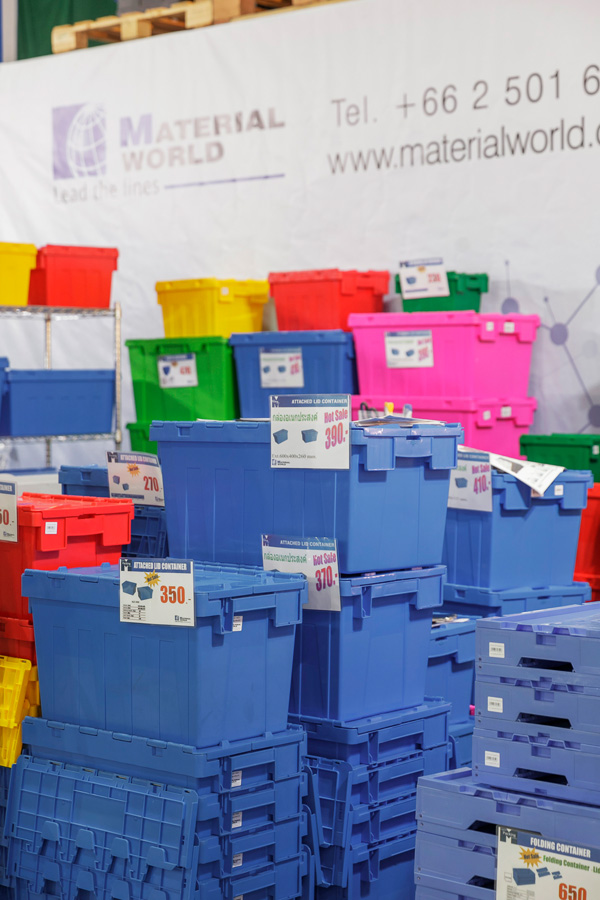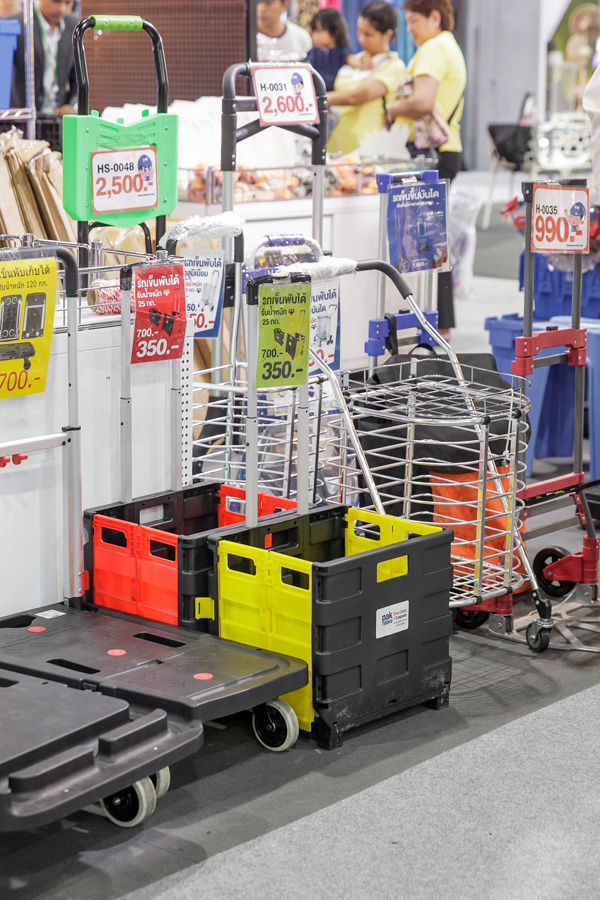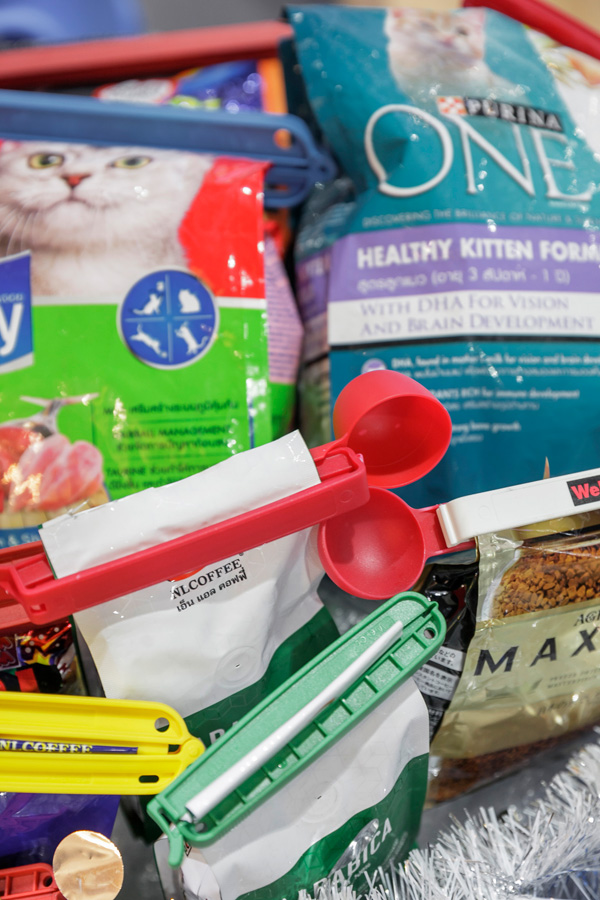 (Booth L104)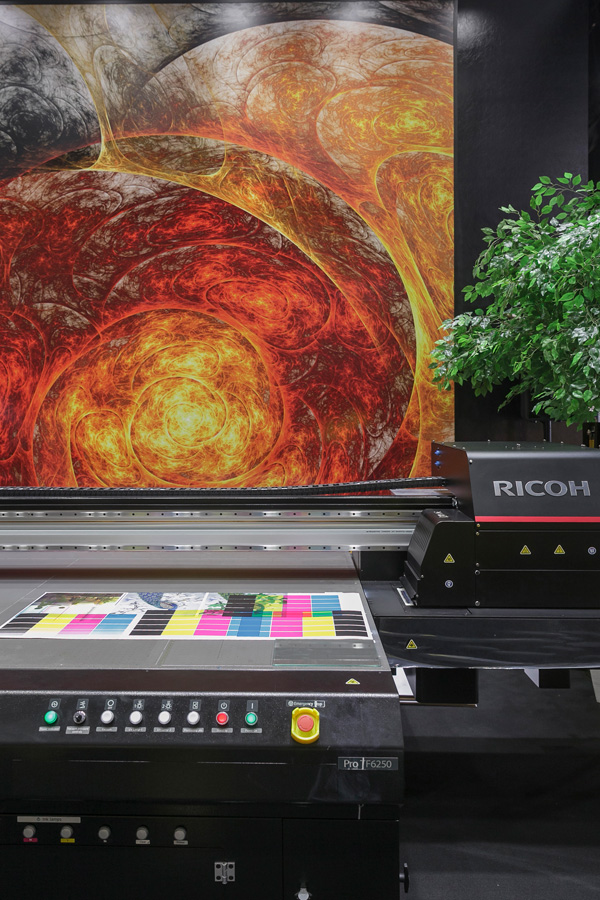 Ricoh
​              Development is a never-ending process at Ricoh, which is showcasing an exciting breakthrough in printing technology. Its new inkjet printers are capable of printing works on many surfaces other than paper, among them faux leather, wood and glass surfaces for interior decorating. Advanced technology ensures that the prints are UV and water resistant, which enables them to stay beautiful for a long time without cracking or peeling off. The new Ricoh inkjet printer is suitable for printing works under time pressure, such as promotional materials for event organizing or unique print jobs that are done in limited quantities. The printer is capable of printing 48 square meters per hour.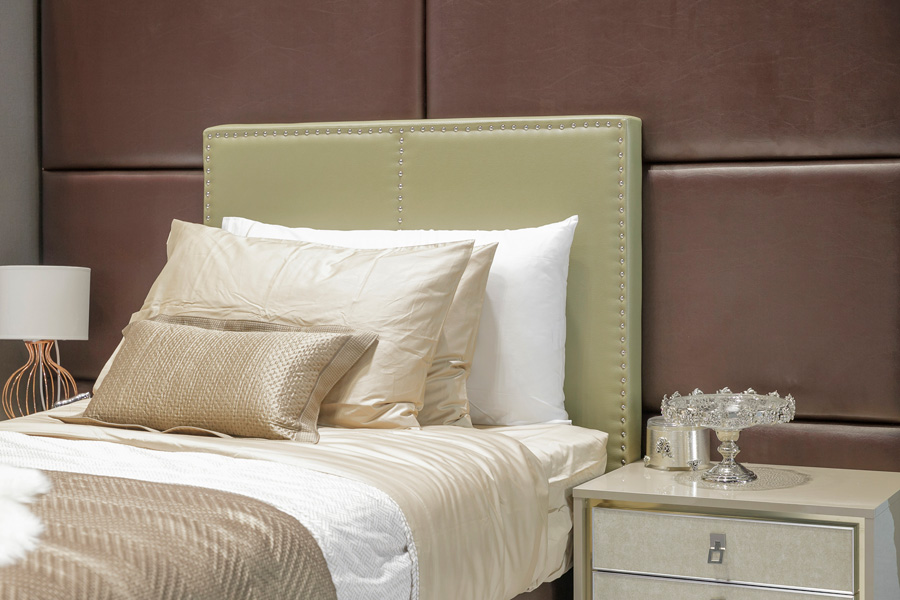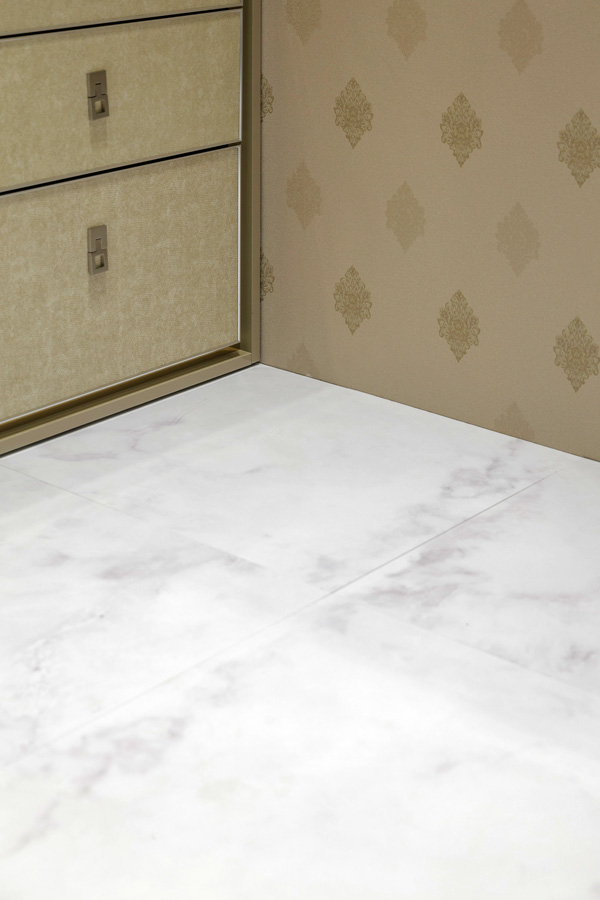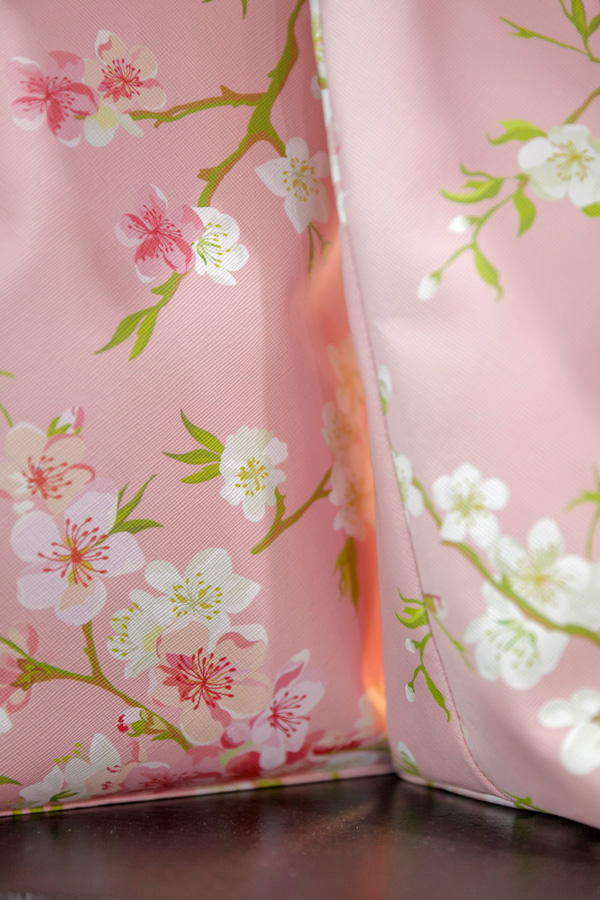 (Booth L204)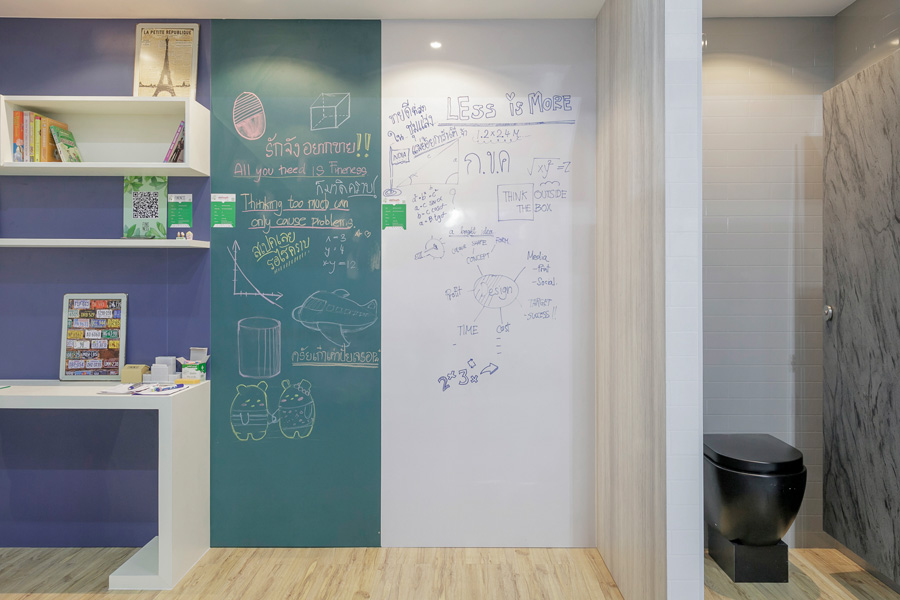 Fineness
​              Laminate boards from Fineness are the real deal that can add value to your home project. Made of layers of protective material, they are durable and scratch resistant. The kind that's 0.8 millimeters thick is the material of choice for making the white board that works well with erasable felt tip pens. It's also available in flat black that's suitable for making the blackboard to write on with white or colored chalk. The possibilities are endless. They include magnetic memo boards, glass laminate boards, and ceramic tile finishes for the wall to name a few. Manufactured by placing layer upon layer, laminate boards can protect against bacterial and fungal infestations while resisting moisture, wear and tear. More importantly, they are lightweight and easy to install.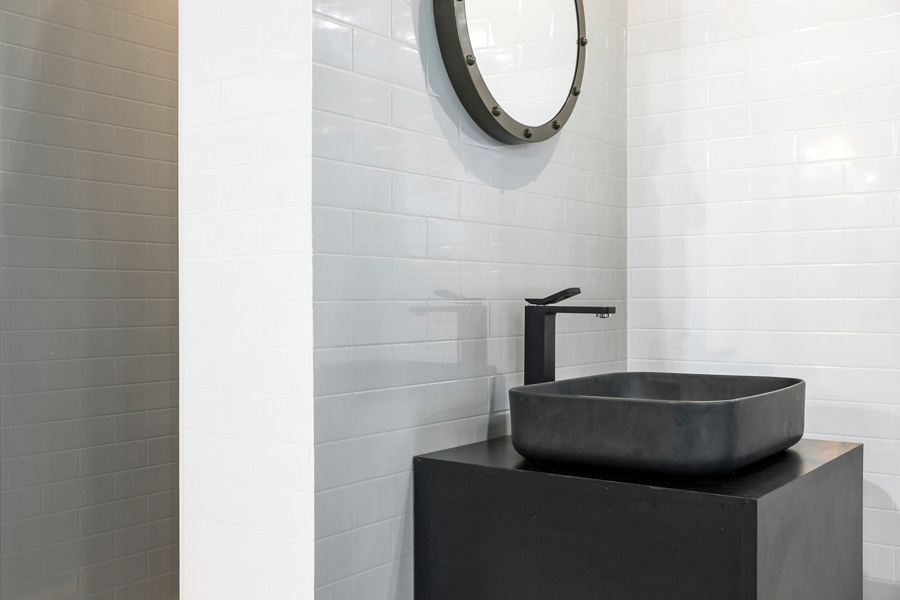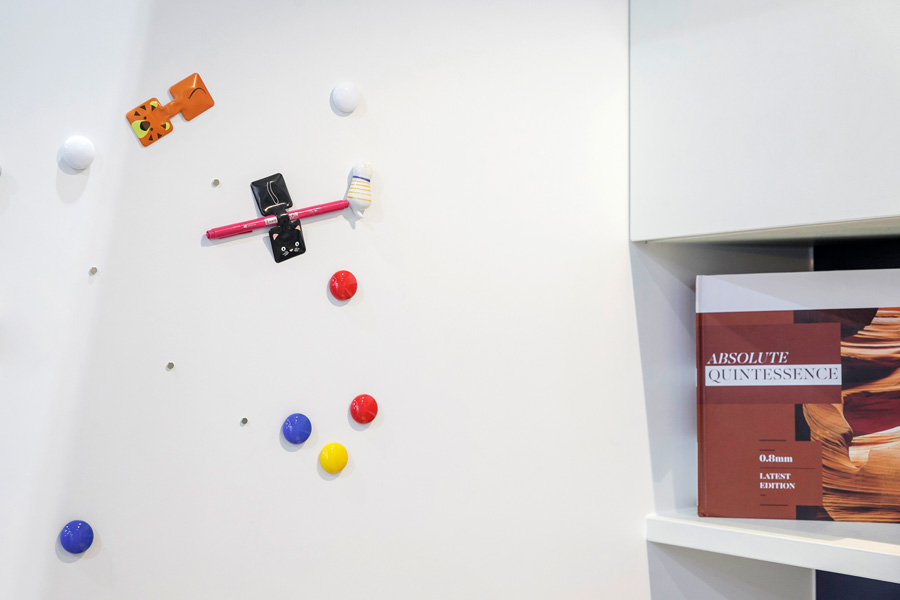 (Booth F421)
All things considered, the Architect '19 provides an excellent opportunity for an update on the latest news, ideas and information on innovative design, products and services. The expo is highly recommended whether you are an interior designer, architect, service provider, or member of the general public. The expo is on from April 30 to May 5. More details about the exposition can be found at www.asa.or.th/architectexpo.