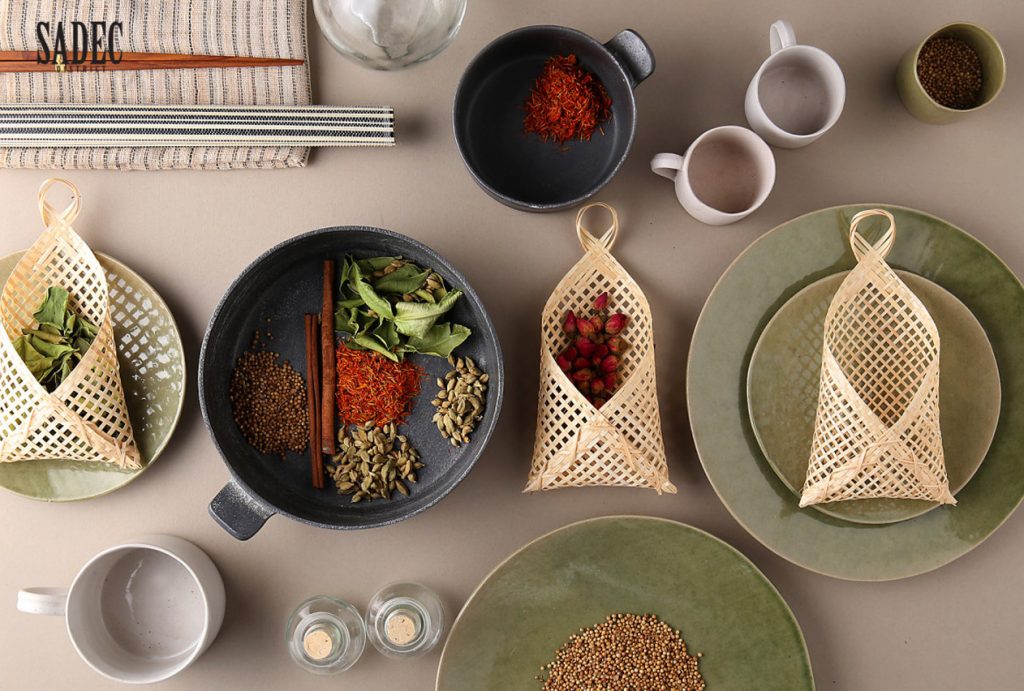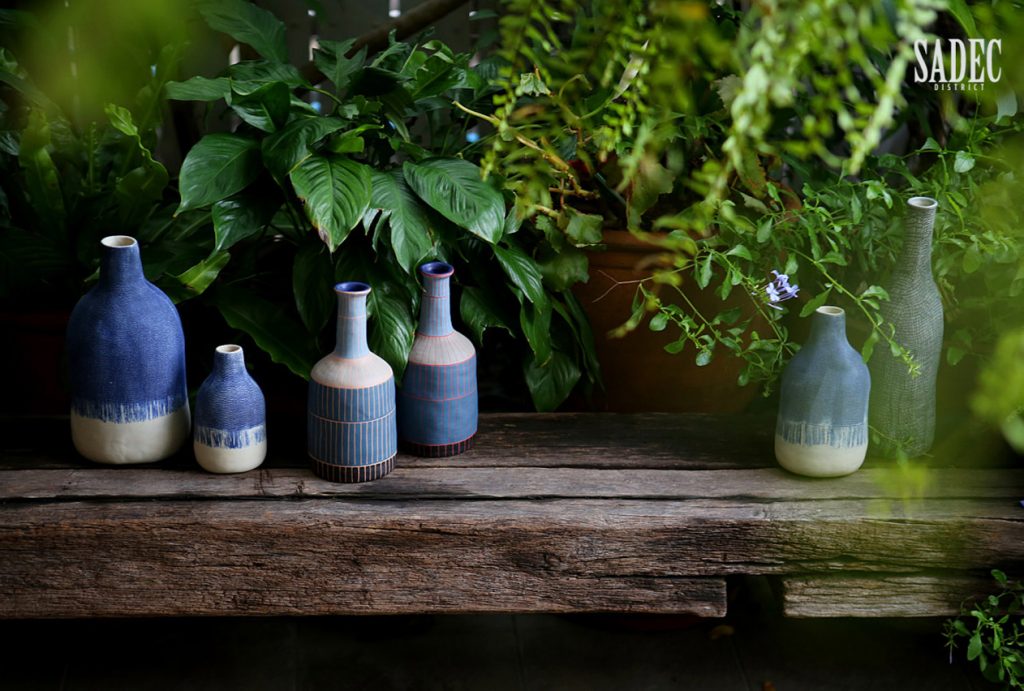 – Sadec District / Vietnam –



A group of designers took this name from Vietnam's Sa Dec Province, well known in the Mekong Delta area for preserving the village folk wisdom and artistry of the countries traversed by that great river. Sadec District, with two outlets in Ho Chi Minh City, primarily produces household items redesigned by both Vietnamese and foreigners.
---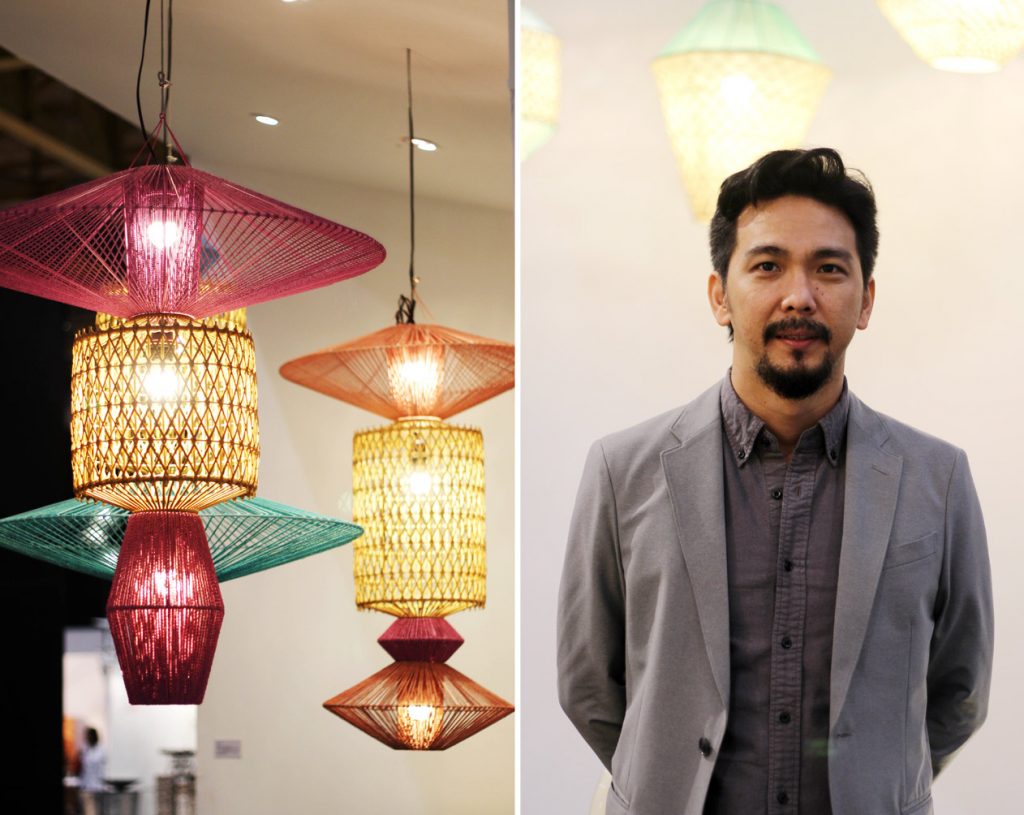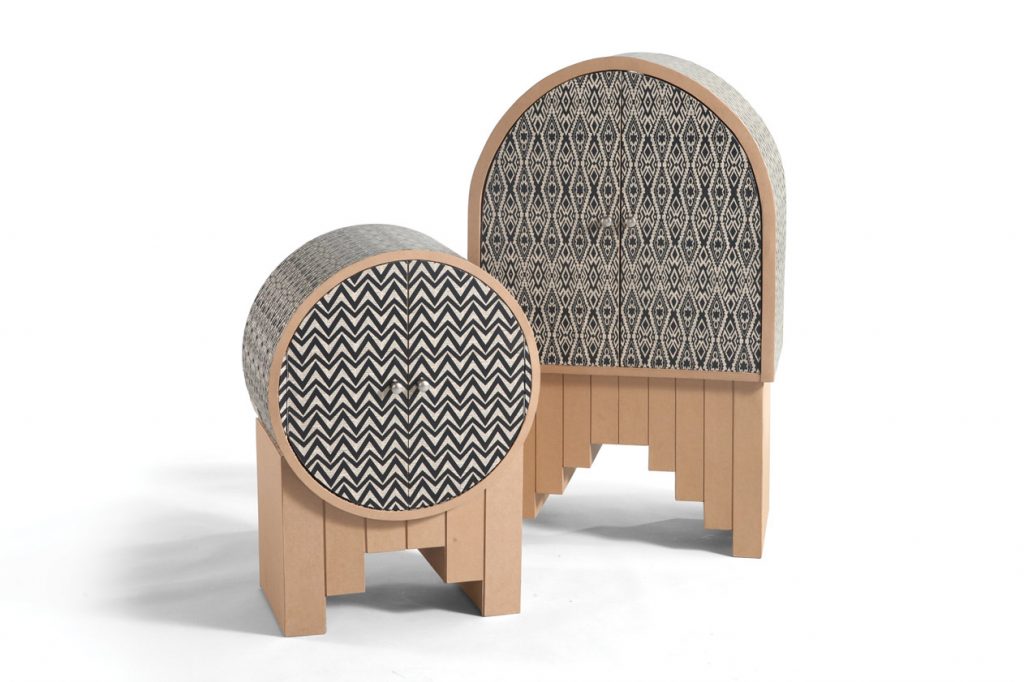 – Stanley Ruiz / The Philippines –
After work experience in Bali and New York, on return to the Philippines Stanley Ruiz is considered a new-generation Filipino designer. He uses the term "transcultural" to describe his transformation of traditional beauty into new patterns.
---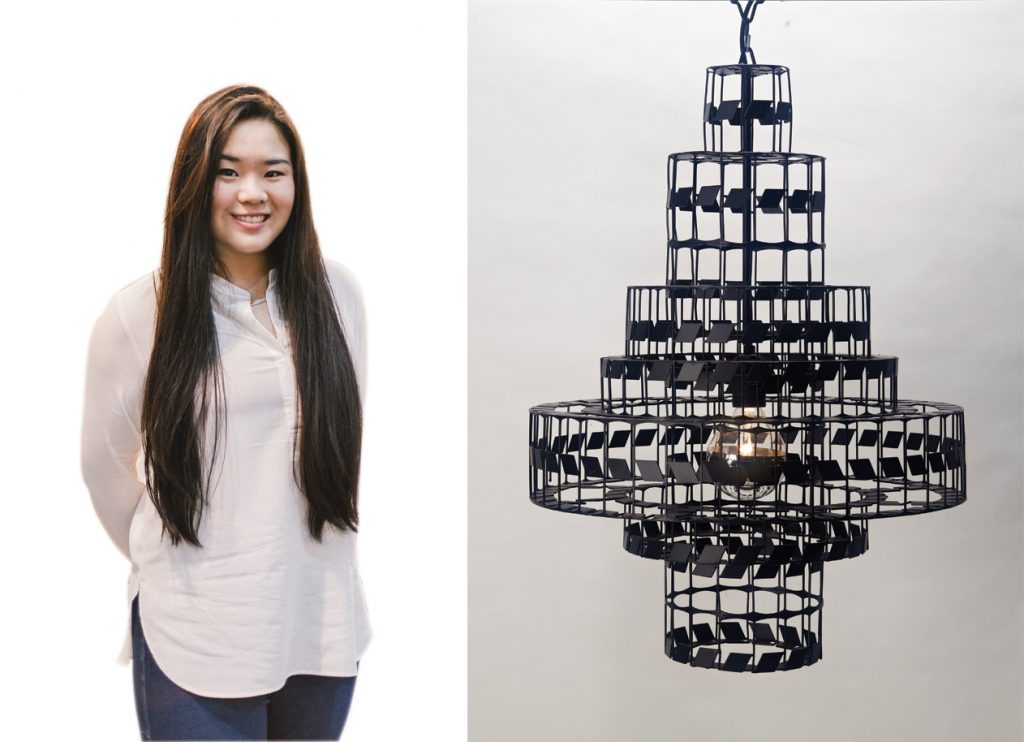 – Saruta Kiatphakphum / Thailand –



Metal is an essential component of the uniquely identifiable creations of designer Saruta. Combining leftover scraps from sheet metal factories with other materials, she invents forms with a truly Thai delicacy: chedis, loi krathong baskets, farmer hats, all products sold under her nickname, "PiN."
---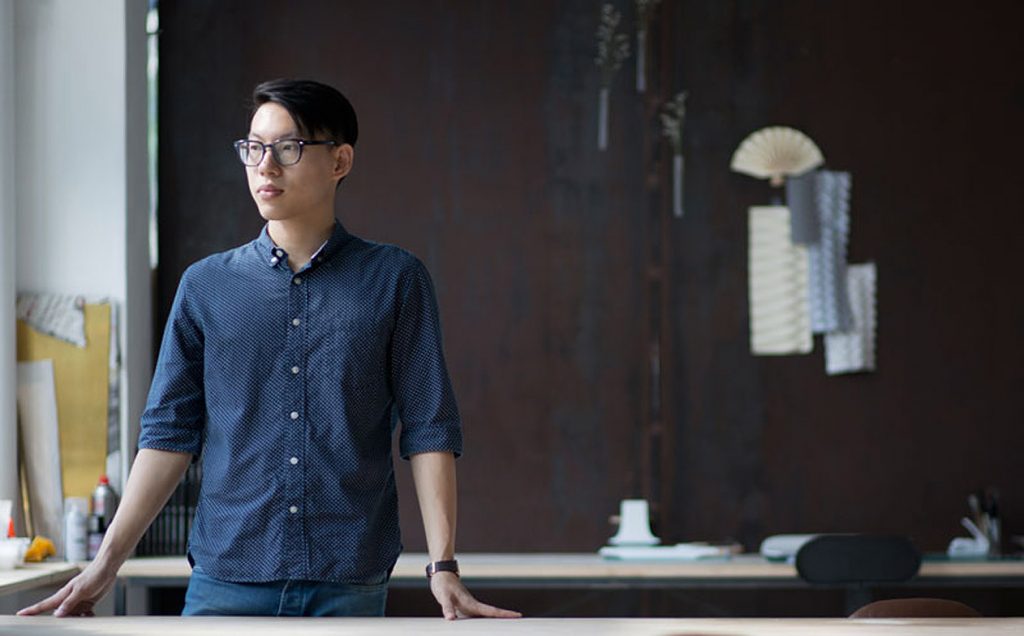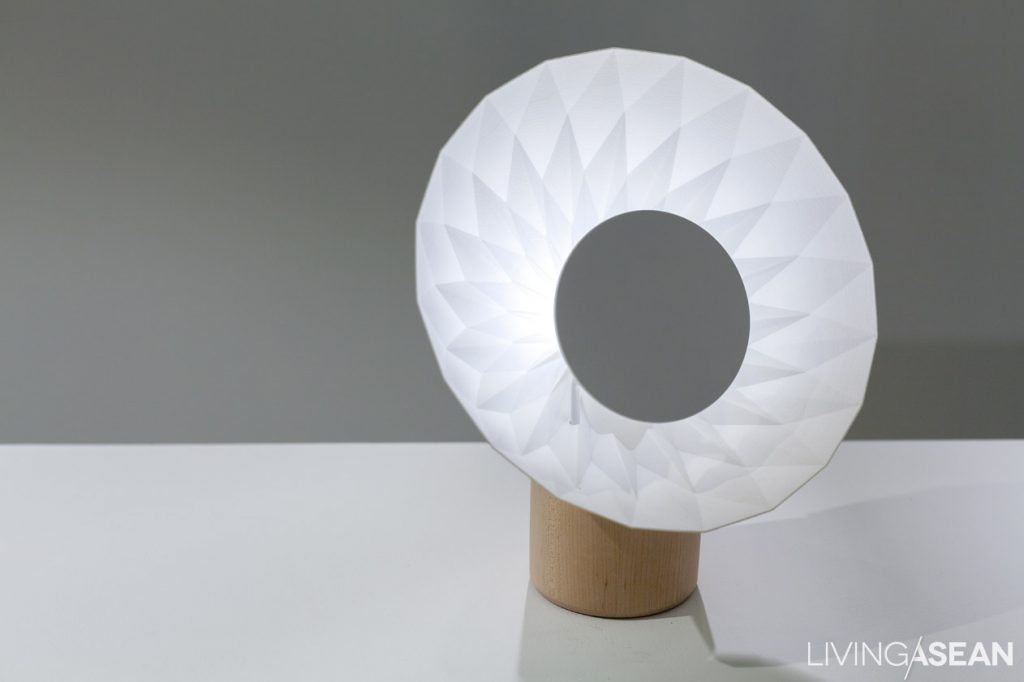 – Melvin Ong / Singapore –



This new-generation graduate of the Nanyang Academy of Fine Arts in Singapore holds a Master's degree with high honors from St. Martin's in England, returning to his native land to receive"Design of the Year"at the 2013 President's Design Awards. At present he is founder and owner of the design studio"Desinere."
---
– Doonyapol Srichan / Thailand –



A designer of great renown formerly with Yothaka and Kenkoon, Doonyapol built his own product brand, "PDM." His outstanding merchandise is developed in collaboration with Sini Henttonen, a Finnish designer, and features high-quality mats, a great improvement over the cheap plastic mats generally found on the market.
---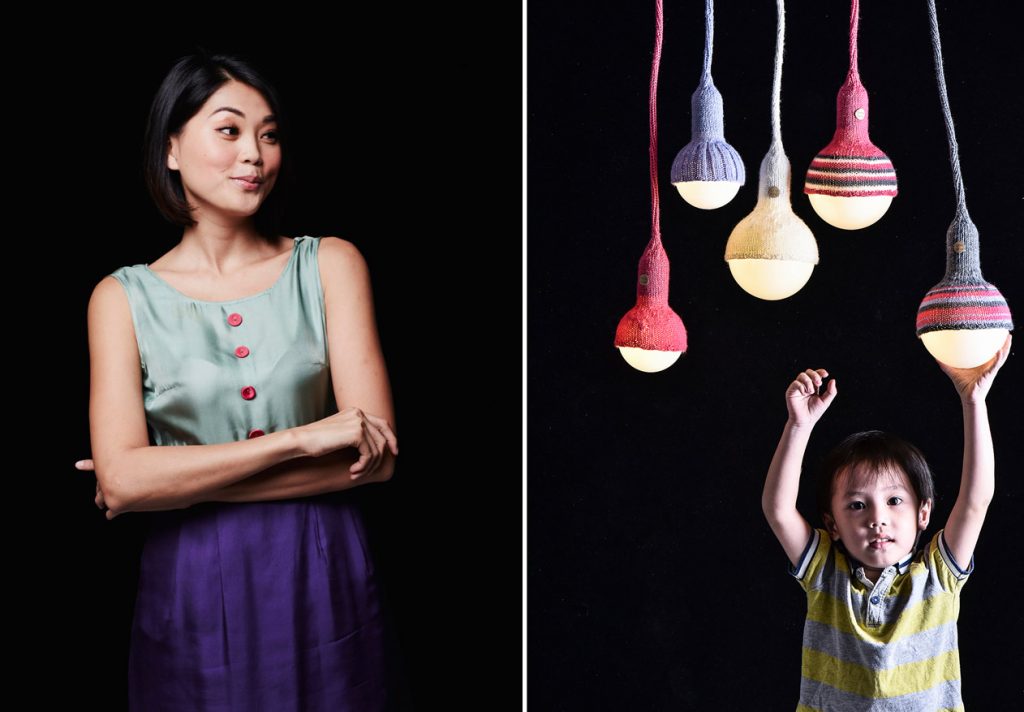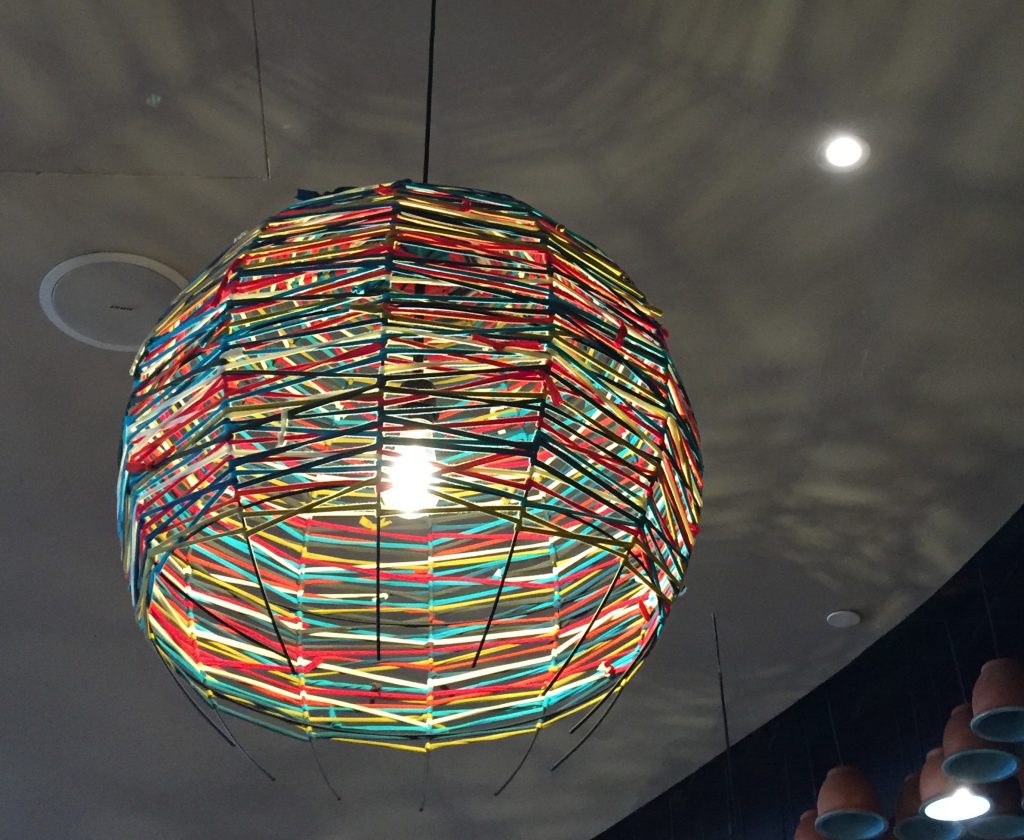 – Stephanie Ng / Malaysia –



The"Luna Lana" lamp by Stephanie Ng Design is an outstanding example of this studio's work,  as a simple hand weave is transformed into a highly interesting and valuable product. We see the same concept in many designs by Stephanie Ng.
---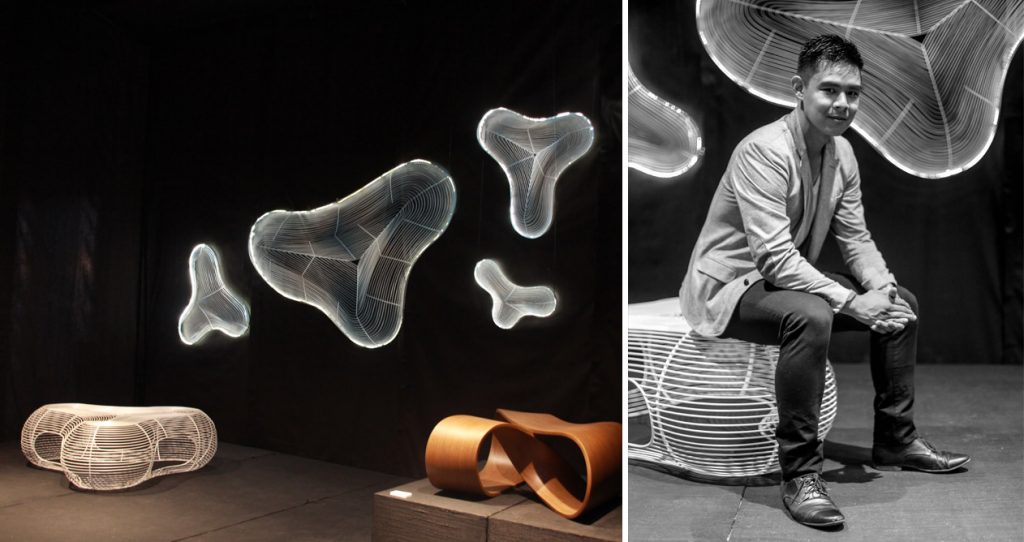 – Joseph Rastrullo / The Philippines –



Yet another new-generation designer from the Philippines, Joseph Rastrullo began his career as apprentice to Budji Layug, architect and major product designer. Following this, he has had his own showings at expositions in the Philippines, Singapore, France, and Italy.
---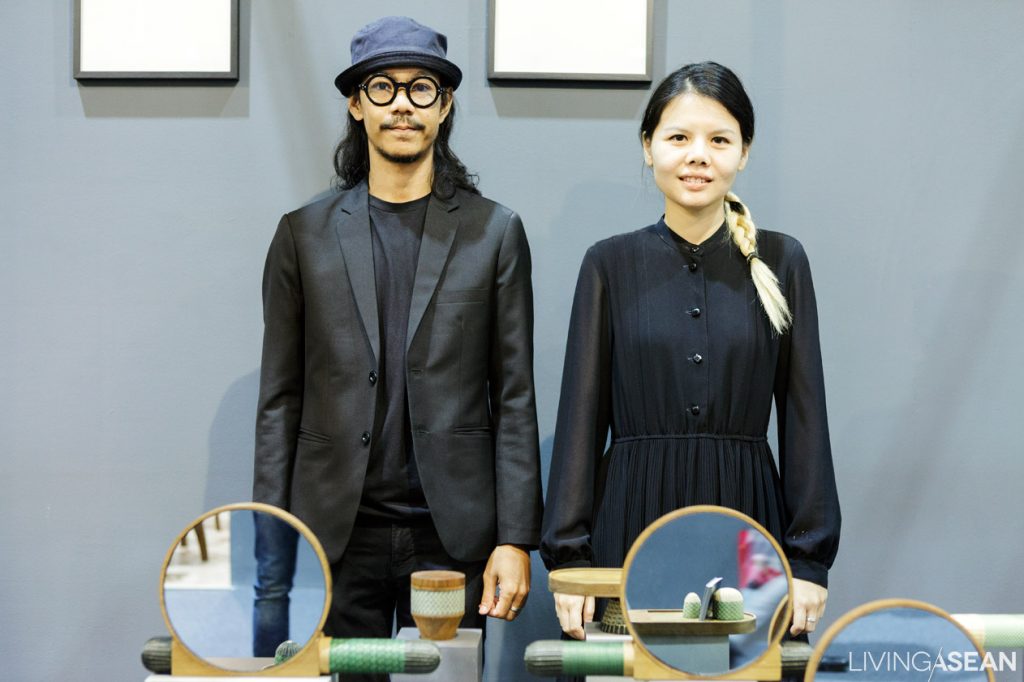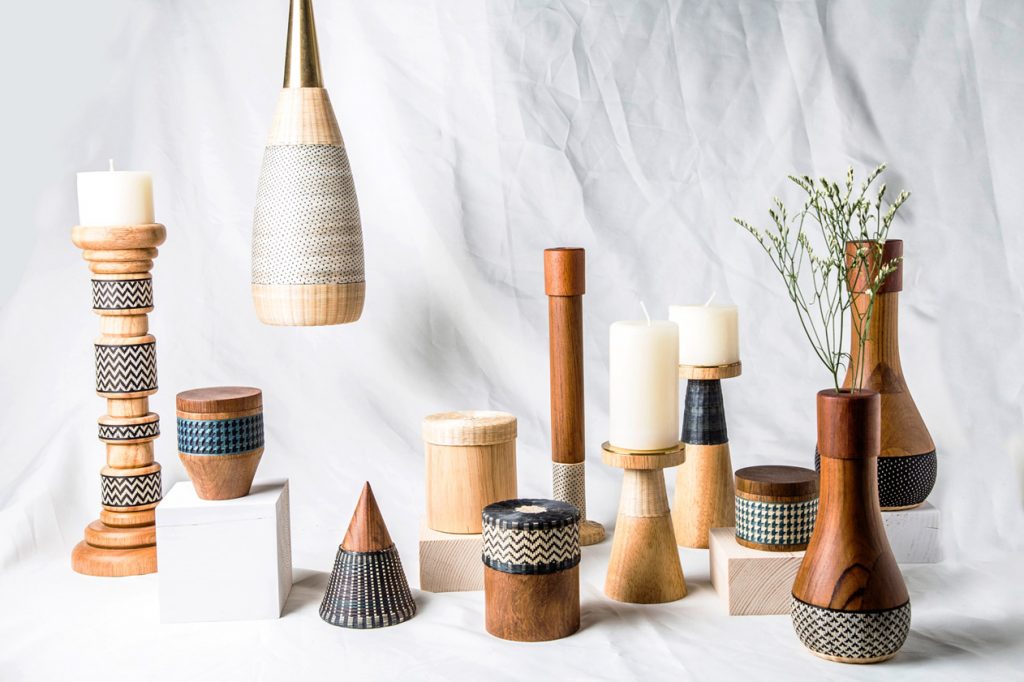 – Patapian / Thailand –



Under the name Patapian, Varongkorn Tienaprmpool and Supattra Kreaksakul joined the bamboo-weaving community to create colorful and elegant forms made into vases, lamps, writing tools, and remarkable ornaments, adding value to both to folk art and the outstanding hand-crafted items they produce.
---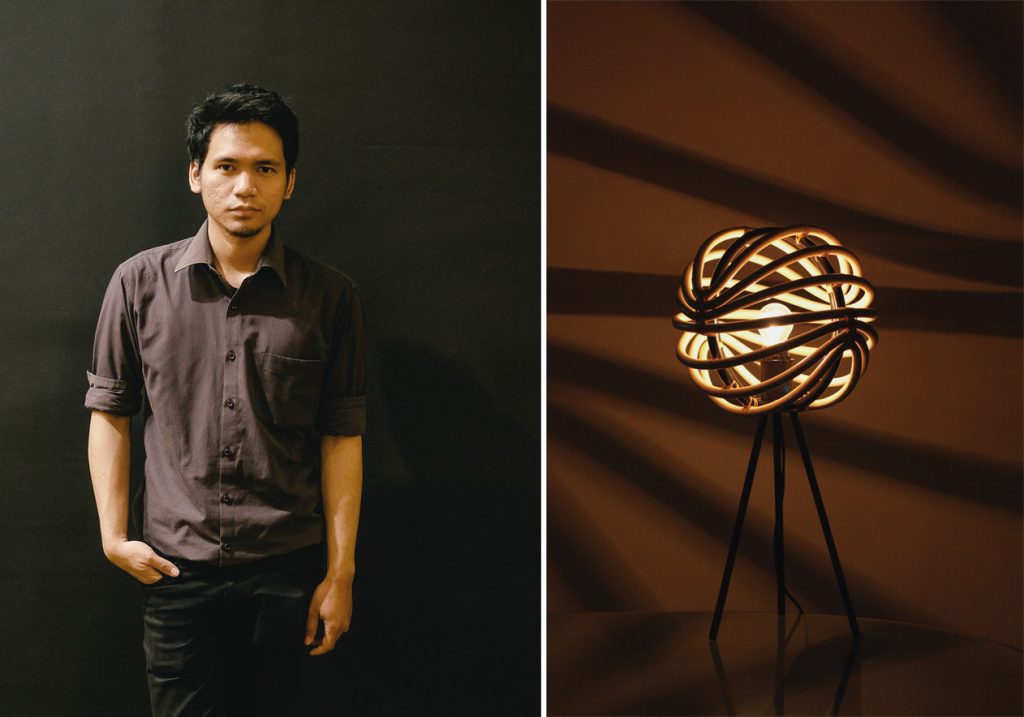 – Danny R.Priyatna / Indonesia –



Rattan remains a key raw material of Indonesian designers, so it's not at all surprising that many use it to create new products such as the stunning "Apolyte" lamp conceived by Danny R.Priyatna.
Modern Craft Link: http://www.sacict.net/scripts/news_sub.php?id=1439