A beachfront home is built based on a simple exterior design, yet it is a perfect hideaway to relax in a tranquil environment.
/// Thailand /// 
Story : Atla Otto /// Photos : Sungwan Phratem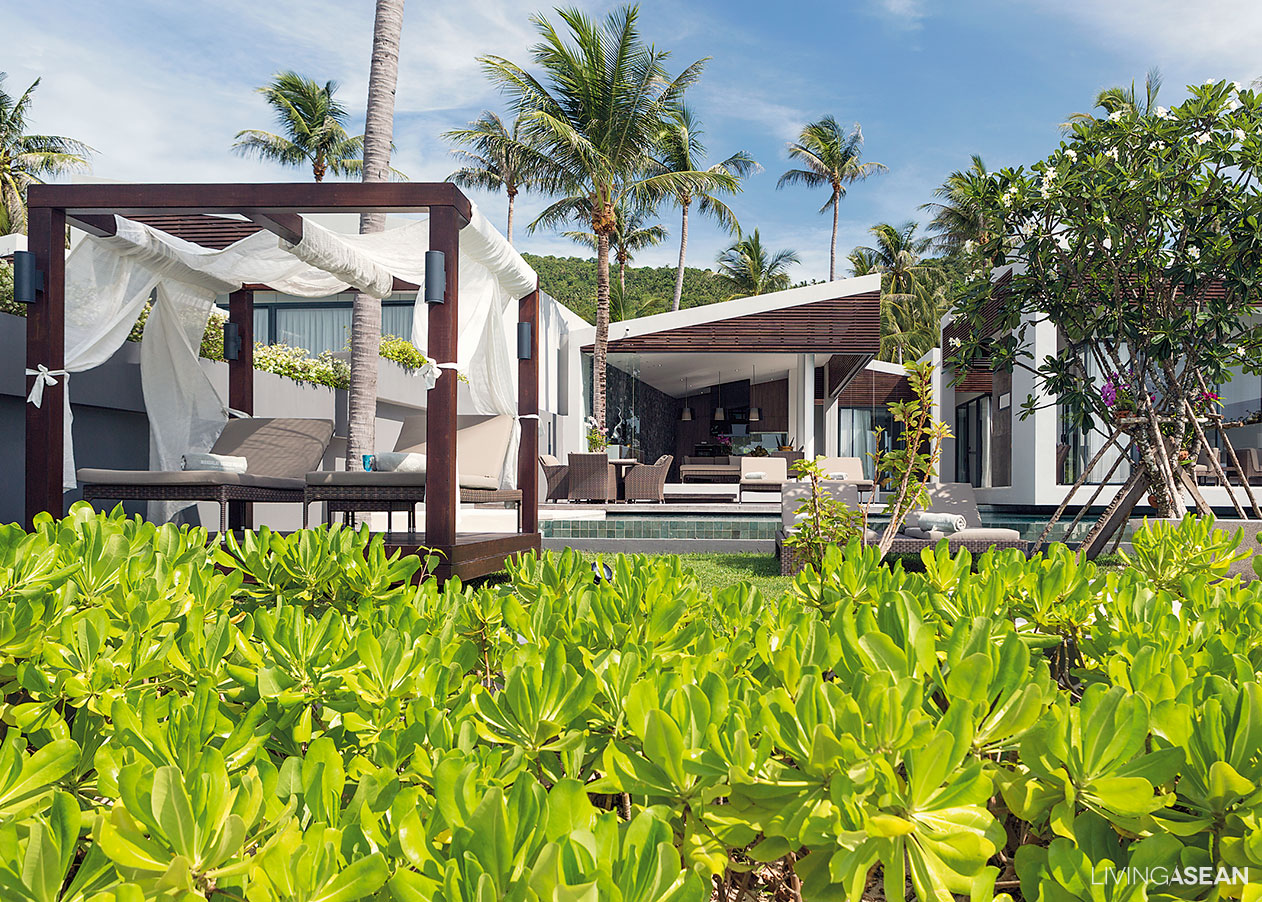 Here is a simple home designed for easy coastal living. It is nestled on the peaceful western shore of Samui Island. The neighborhood is known for envy-inducing outdoor spaces and stunning sea views.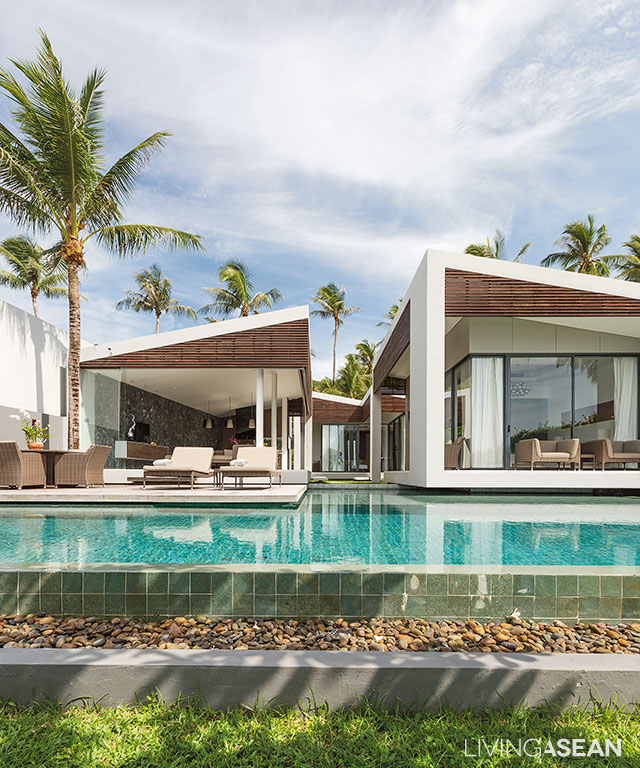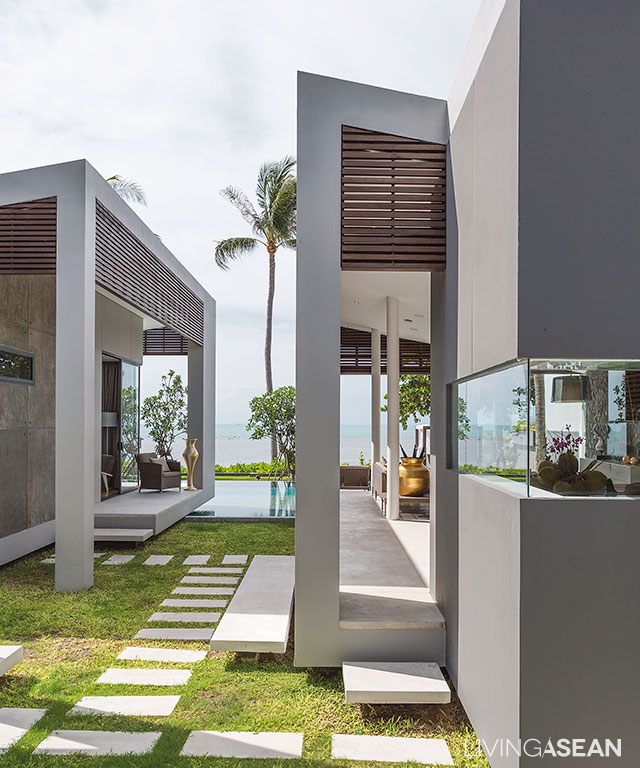 The waterfront home sits on a rectangular plot of land large enough for building a good-sized house. But the property owner is not looking for a design that is twice longer than wide. Because a rectangular floor plan may be lacking in variety, he opts for something else more interesting. The result is a neatly planned vacation home comprising three detached units. All of their front rooms are positioned to take advantage of the waterfront's views and breezes.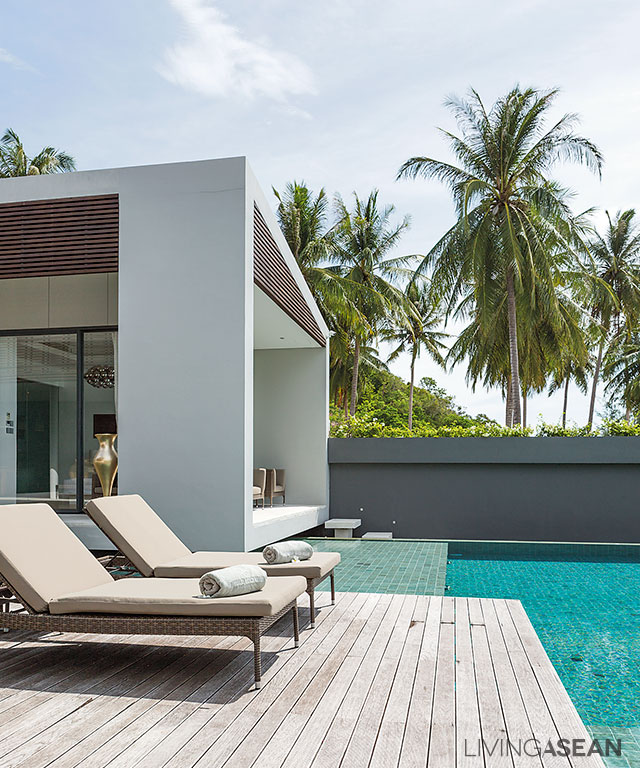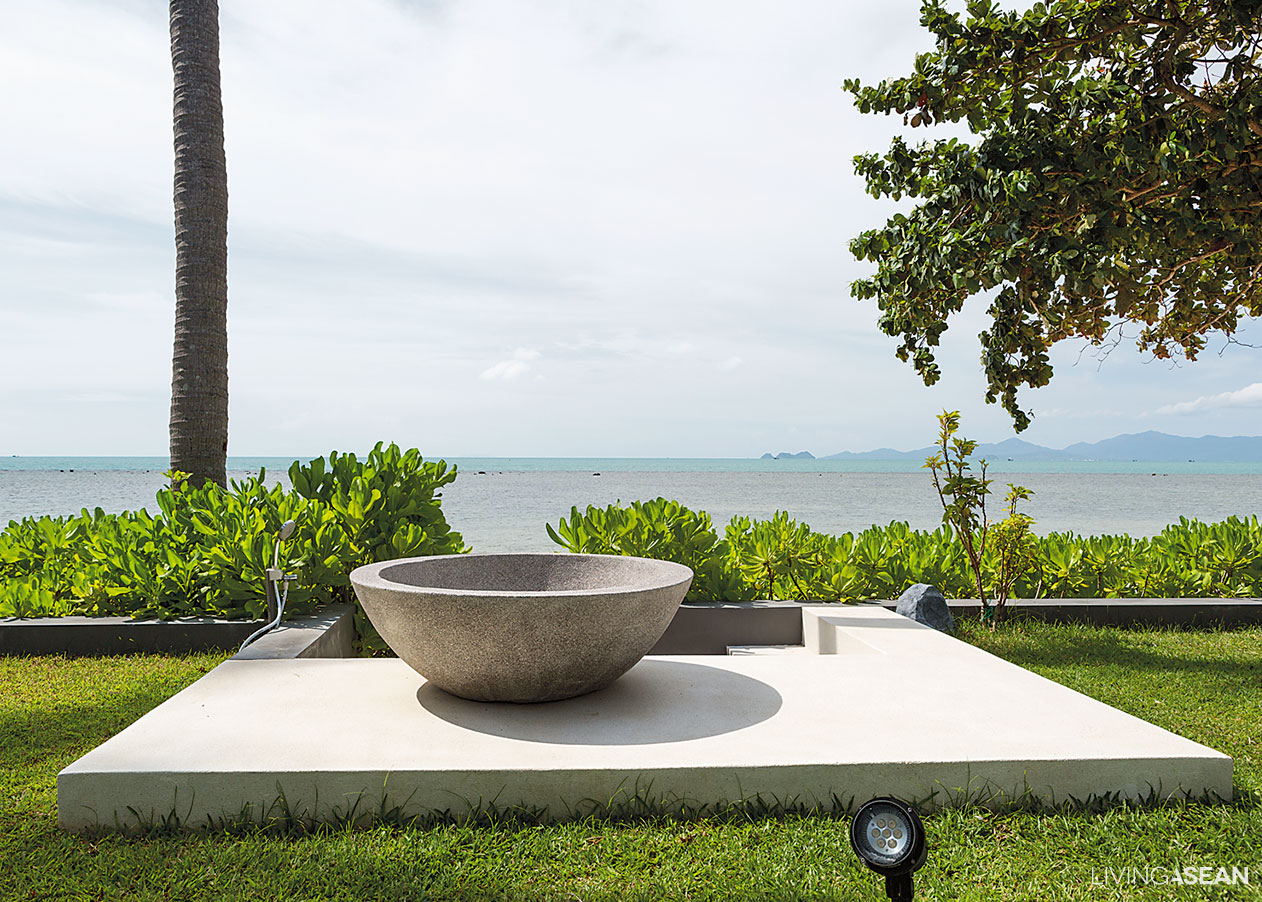 The three shed-roof buildings sit facing one another and come in different sizes. Their floors are raised 50 cm above the ground. The largest unit features a semi-open design to serve multiple purposes, incorporating a seating area, dining room and pantry. Next to it stands the second building with master bedroom with ocean views. An infinity pool, lush greenery and the beach lie between the two buildings and the open sea. The third building, which is set further back, features two en suite bedrooms. It is the first to be accessible from the street. The three-unit home boasts clean line exterior design with an emphasis on relaxing hues, such as white, gray and beige. Wood accents come in natural color and finish design to never go out of style.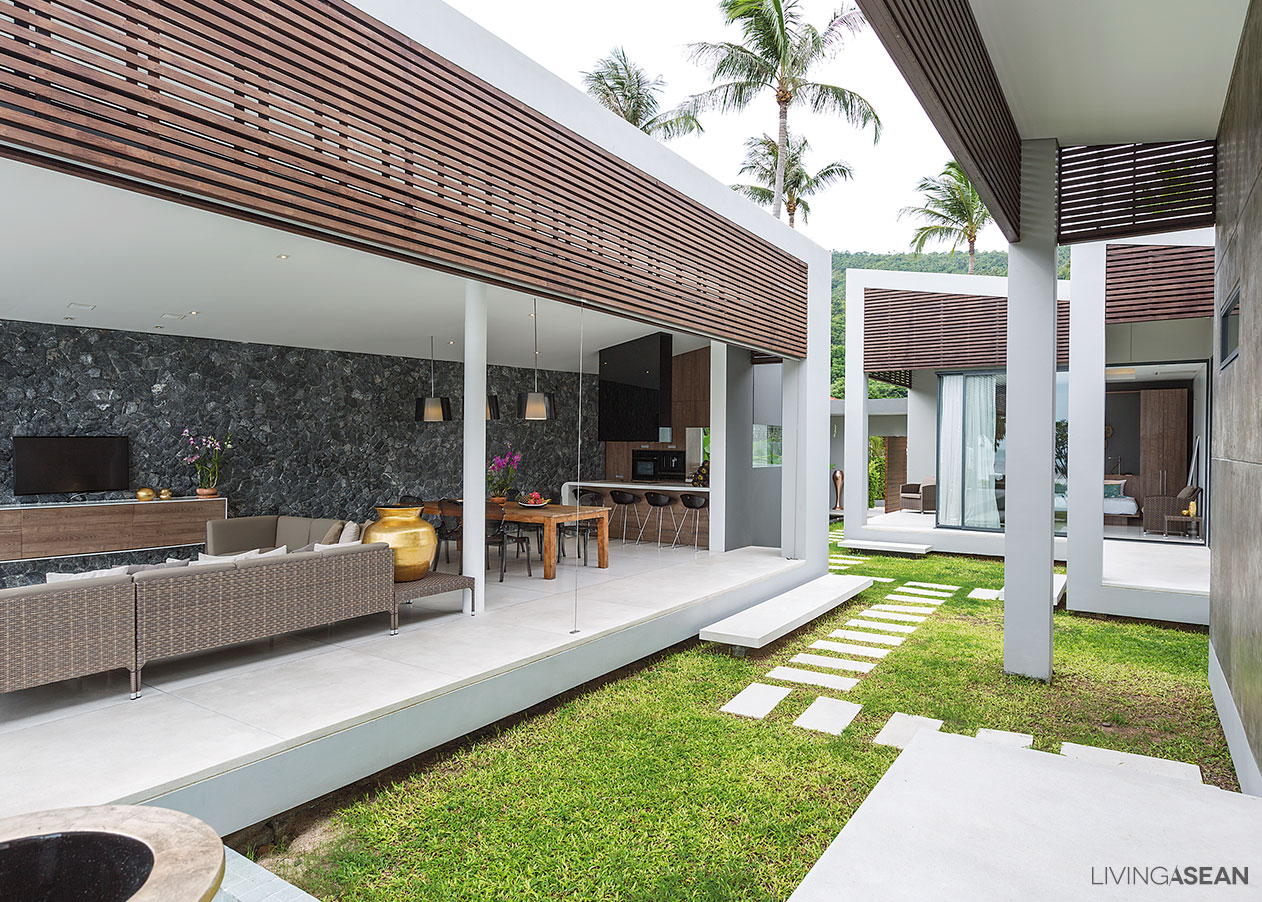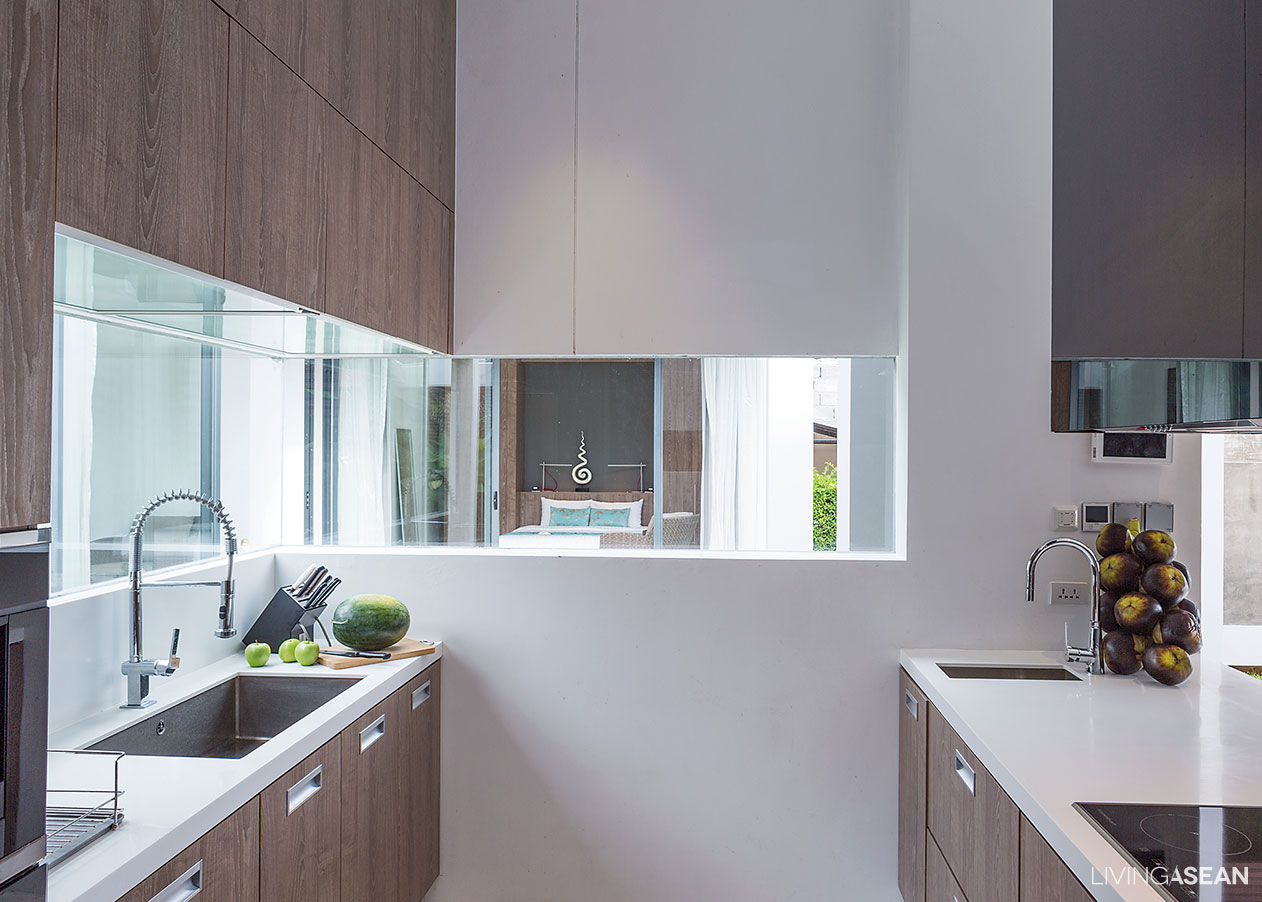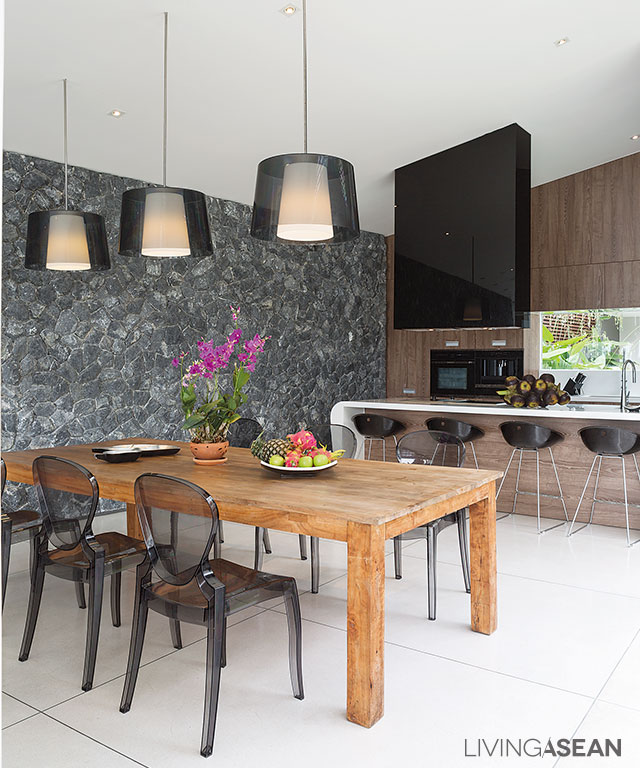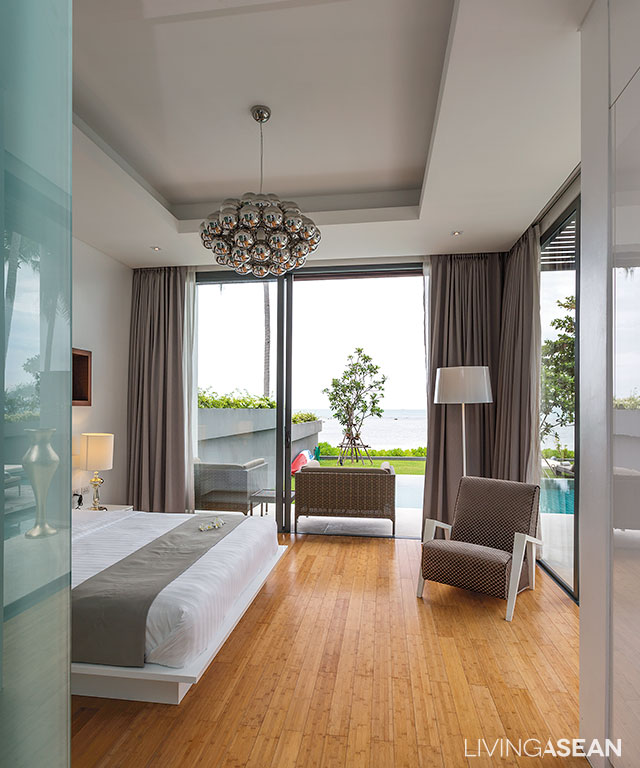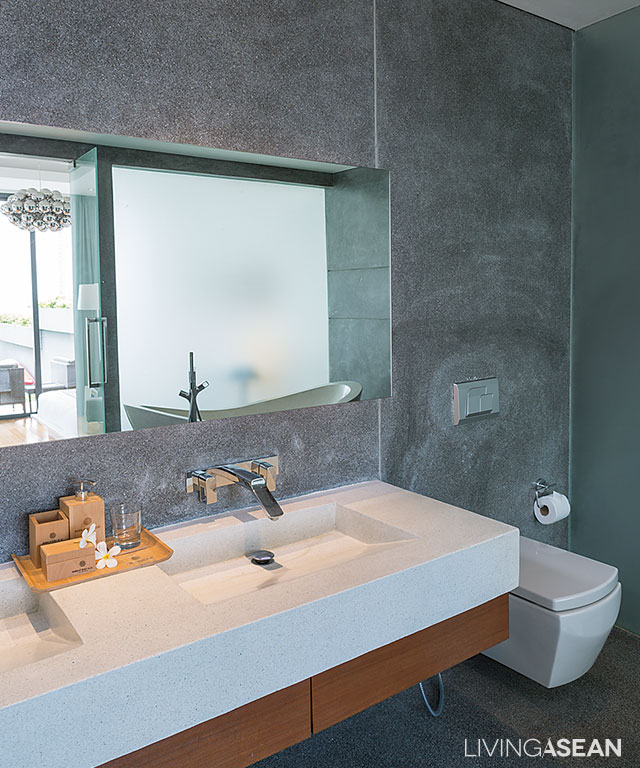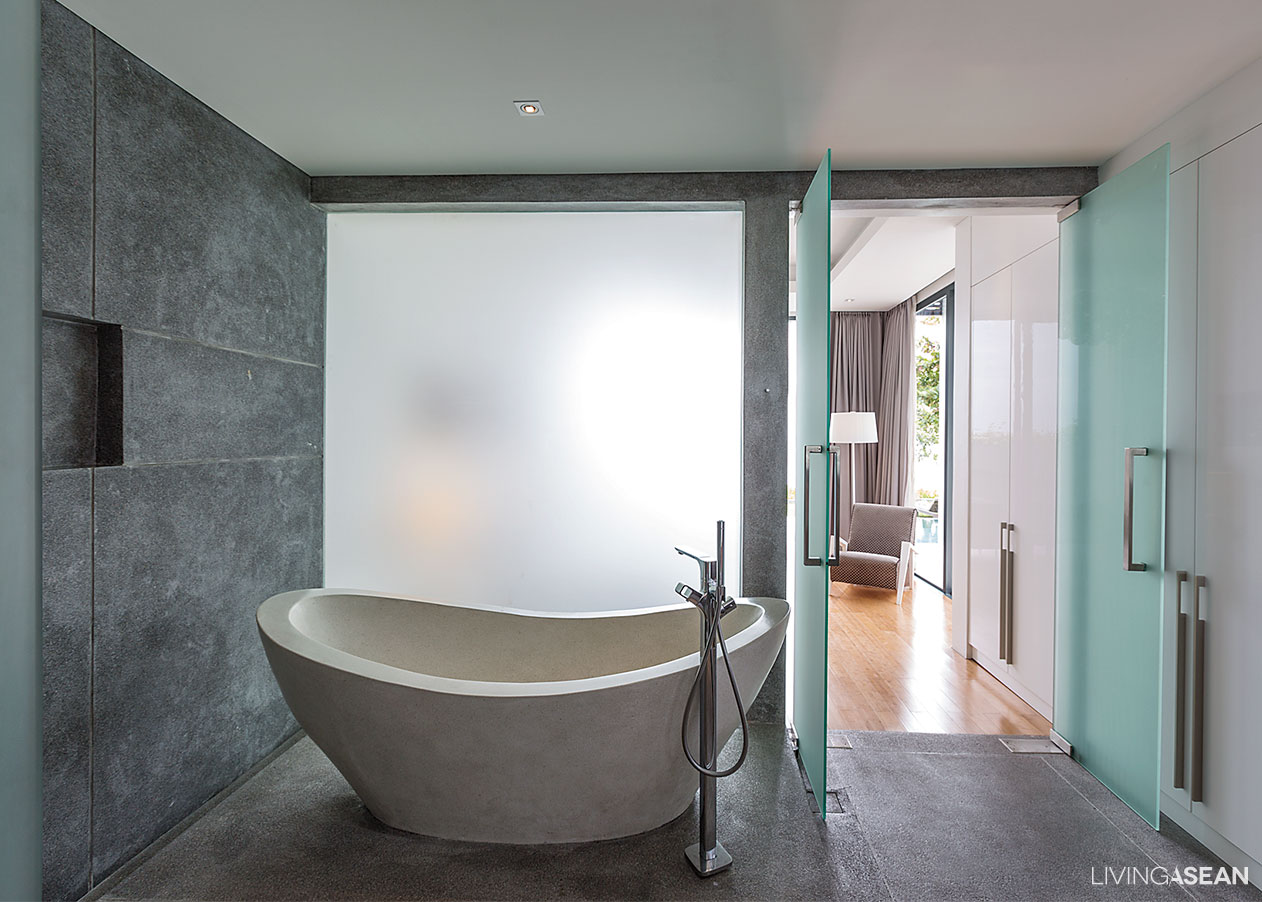 Open design allows an abundance of natural light and breezes to flow easily through the three buildings. Genius landscaping ideas help keep the interior spaces cool naturally, while lush foliage provides for comfortable outdoor rooms just steps away from the sparkling blue waters.